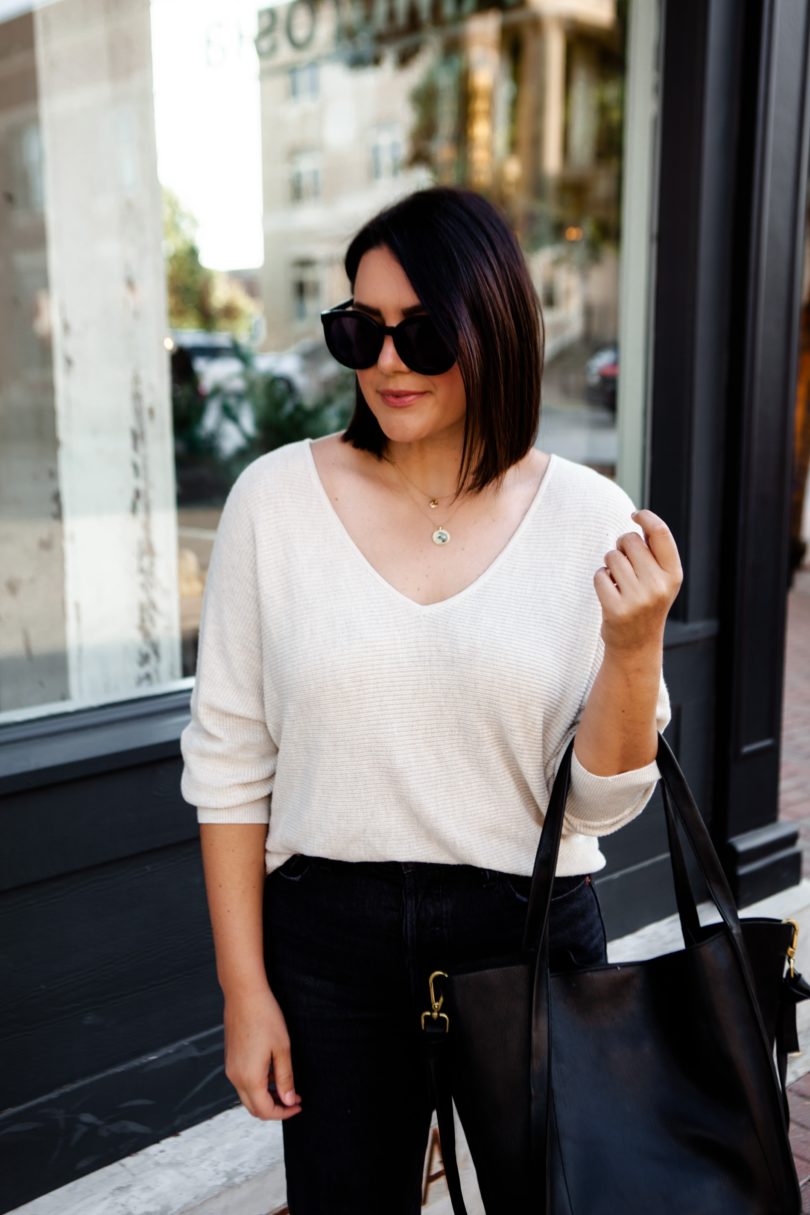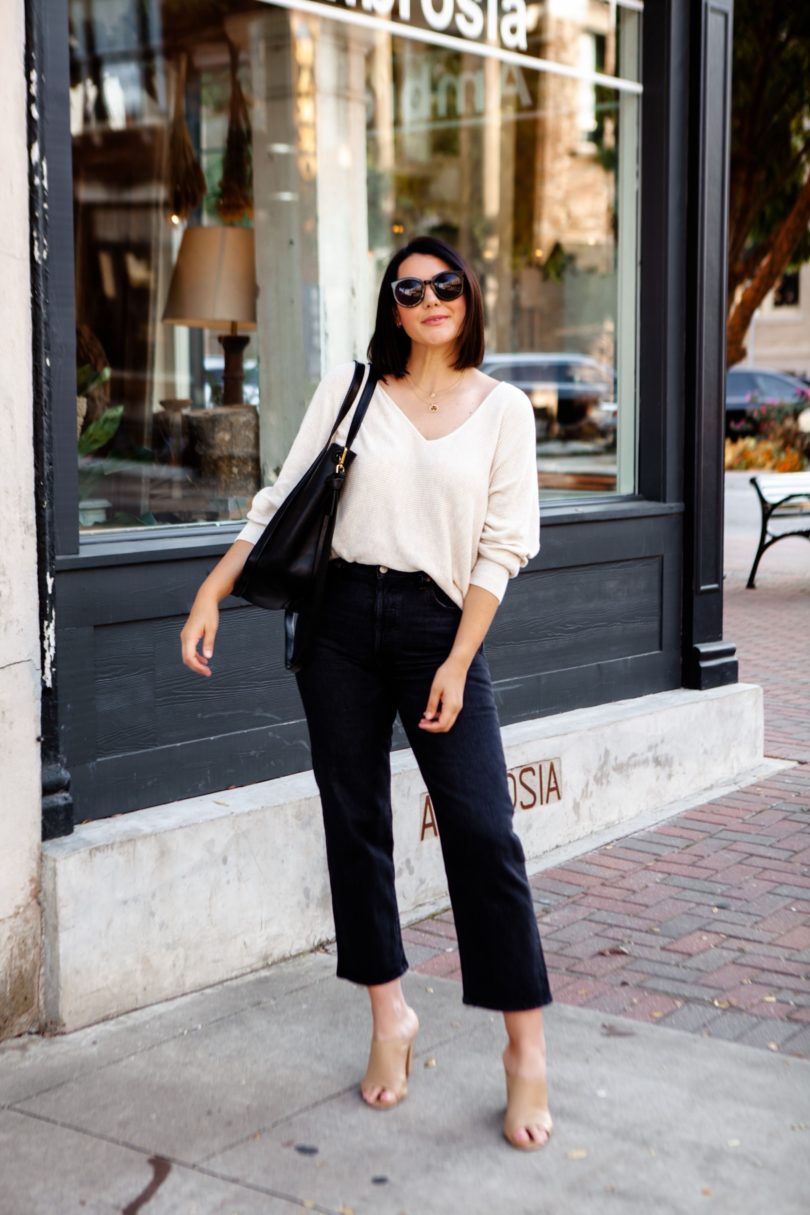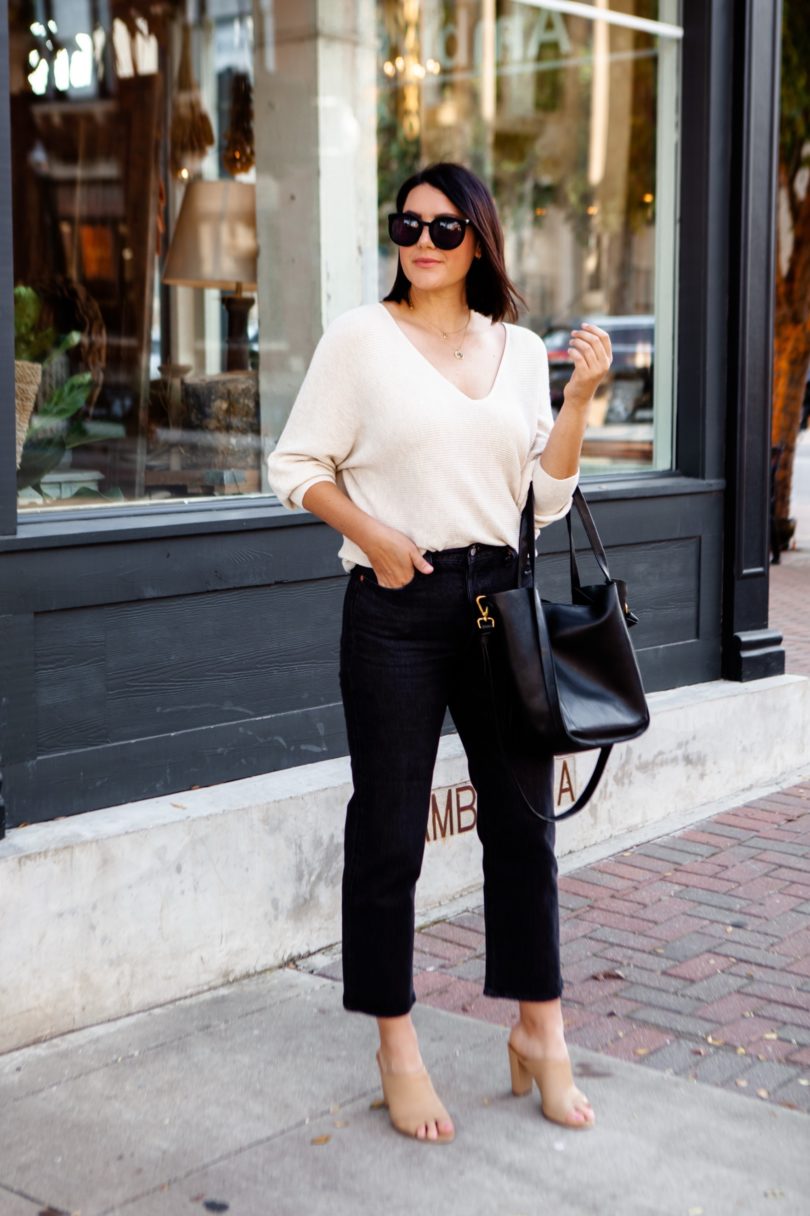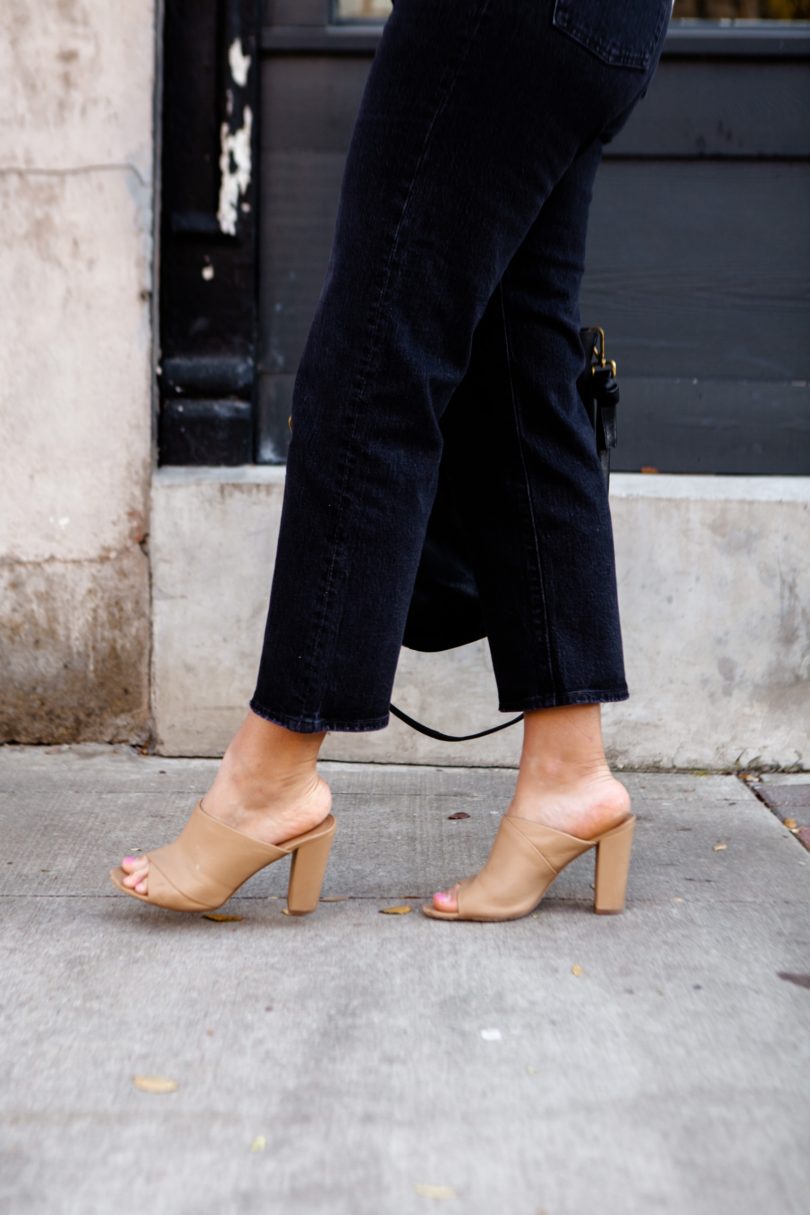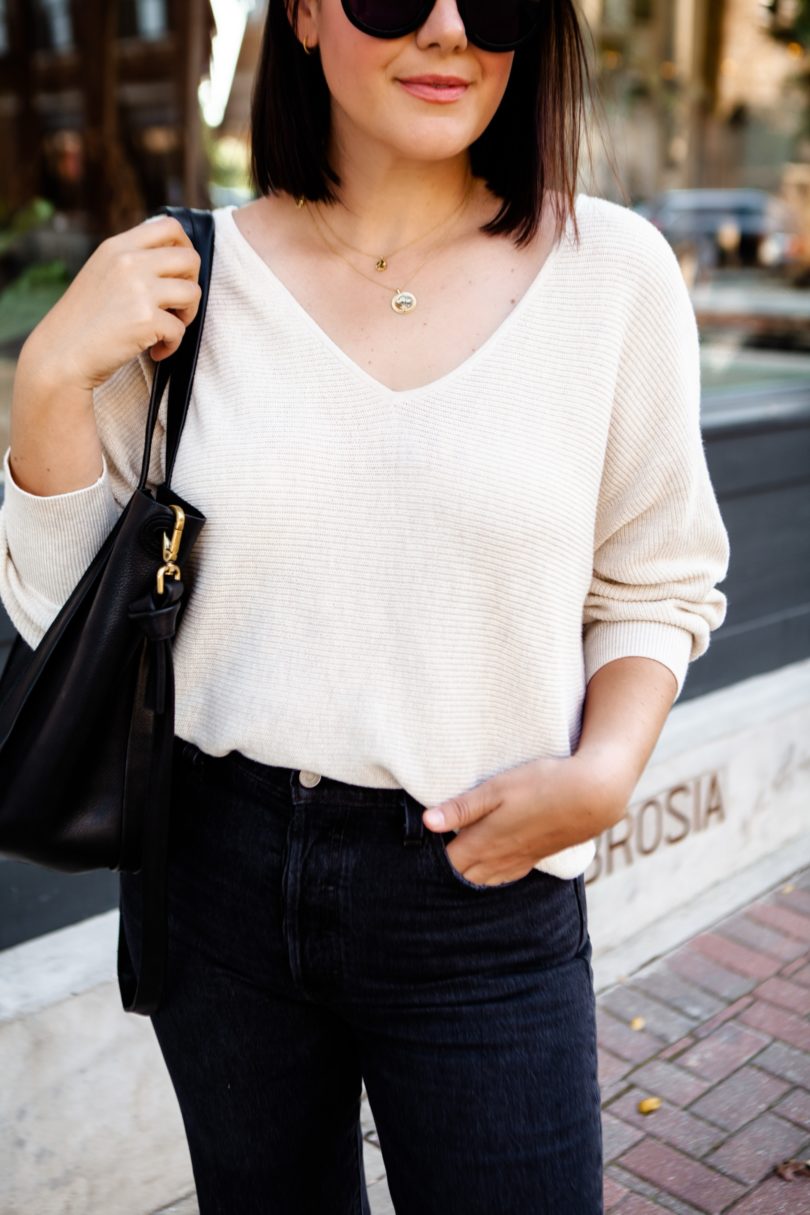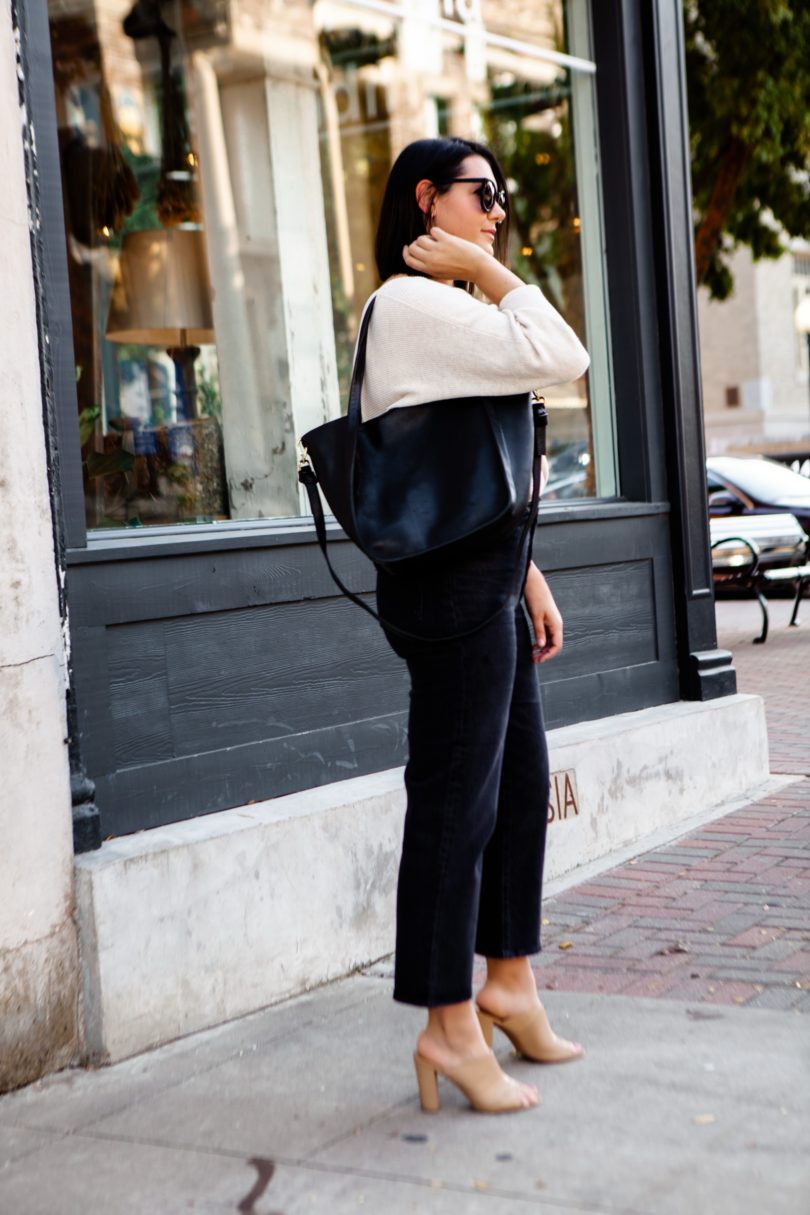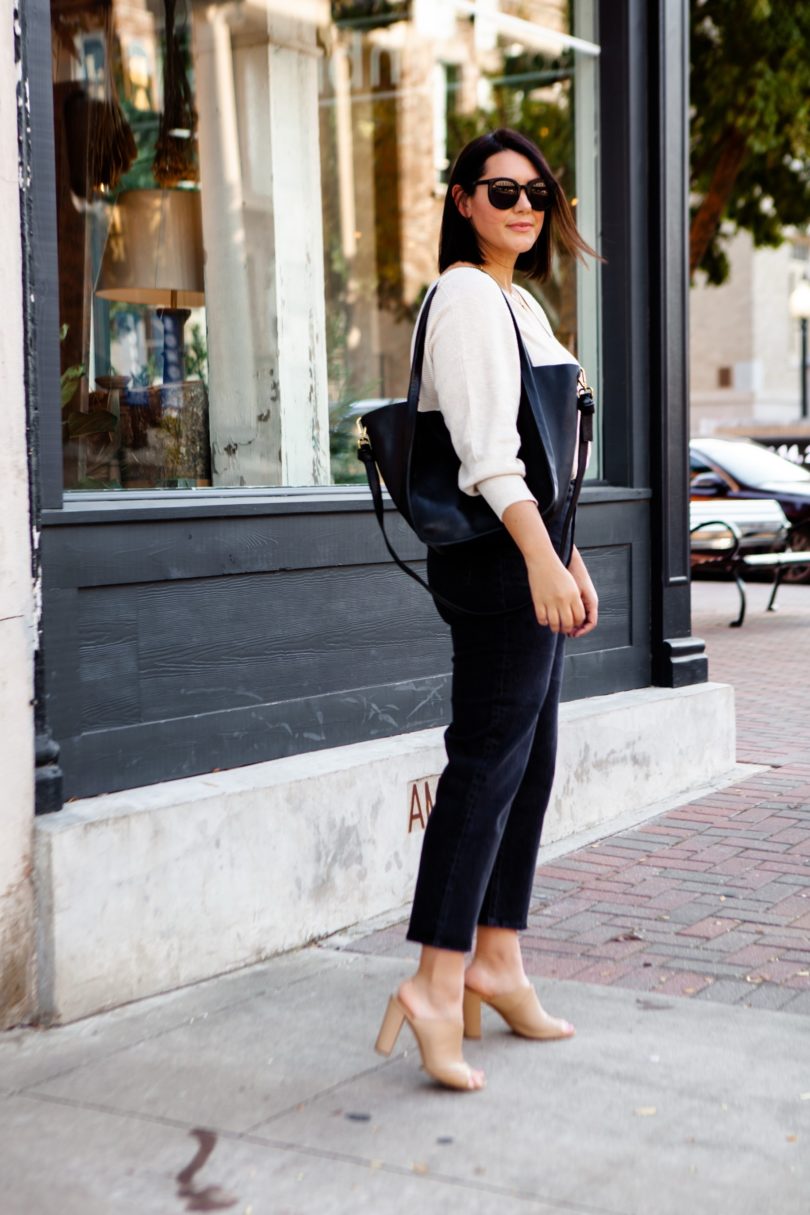 I'd like to give a warm welcome back to my nude heels here on Kendi Everyday. *golf claps* It's been since…March? Well Maybe I pulled them out one other time but they've been quietly sitting on a shelf. And by 'shelf' I do mean my messy closet floor underneath a mound of eschewed clothing, occasionally peaking out wondering if she has fully been replaced. It feels a bit weird to put heels on still. Except for booties; somehow heeled booties don't actually count as a heel to me. But I tried this outfit with a pair of black flats and it just truly needed a nice, neutral heel. So into the closet I went to deep dive and find my favorite go with everything heels. I hate to say it, but they were actually separated from each other. Let's just say it was a warm reunion for all of us.
These heels are Vince nude heels from a few years ago. But there is an updated pair that is 50% off right now!A really great deal — I've linked them here.
This sweater has to be one of my favorite purchases this fall. I showed this sweater last week (in my post here!) but I wore it under a jacket and I knew I needed to show her off on her own soon. I love a lightweight sweater that still holds her shape and structure. When I say 'lightweight' here I don't mean flimsy, I just mean you can wear it right now without sweating your mind out. It's also a great layering piece, too. Thick enough to wear on its own, but thin enough to layer under a blazer or jacket. You could even put a lace camisole underneath it for a light layer, too. It's a nice versatile sweater for fall and definitely next spring too. I am in the medium and it runs pretty generous. You can find it here!
This sweater is on the verge of selling out so I rounded up a few other neutral sweaters that play well with others.

As my momma never said but was probably thinking it: You can never go wrong with a neutral sweater.