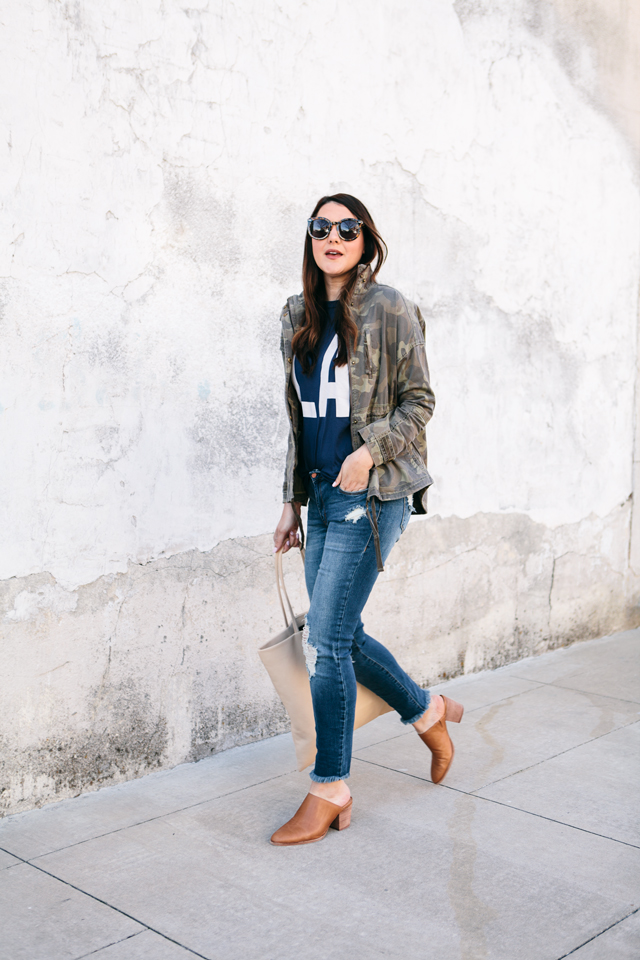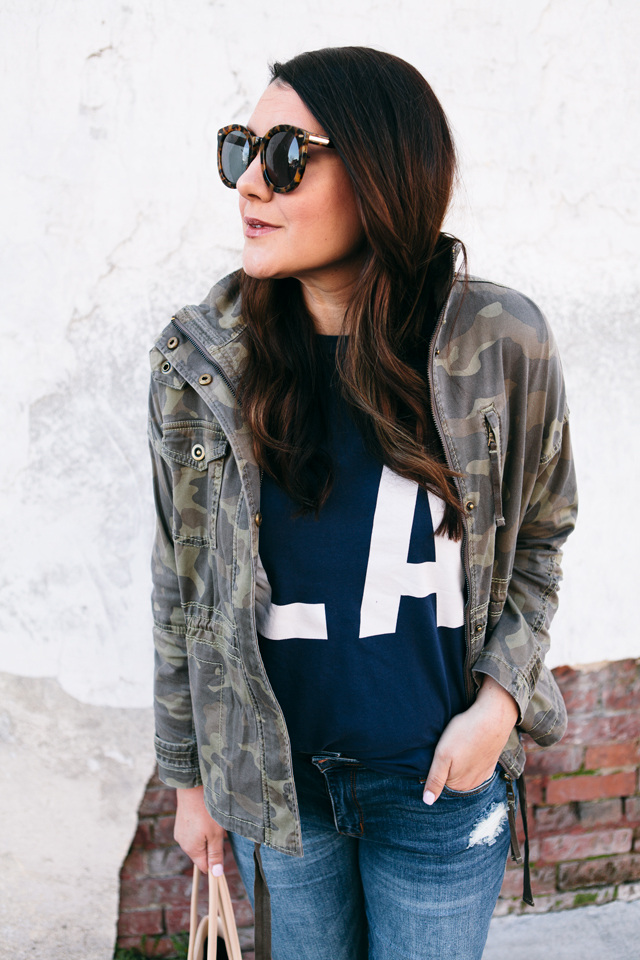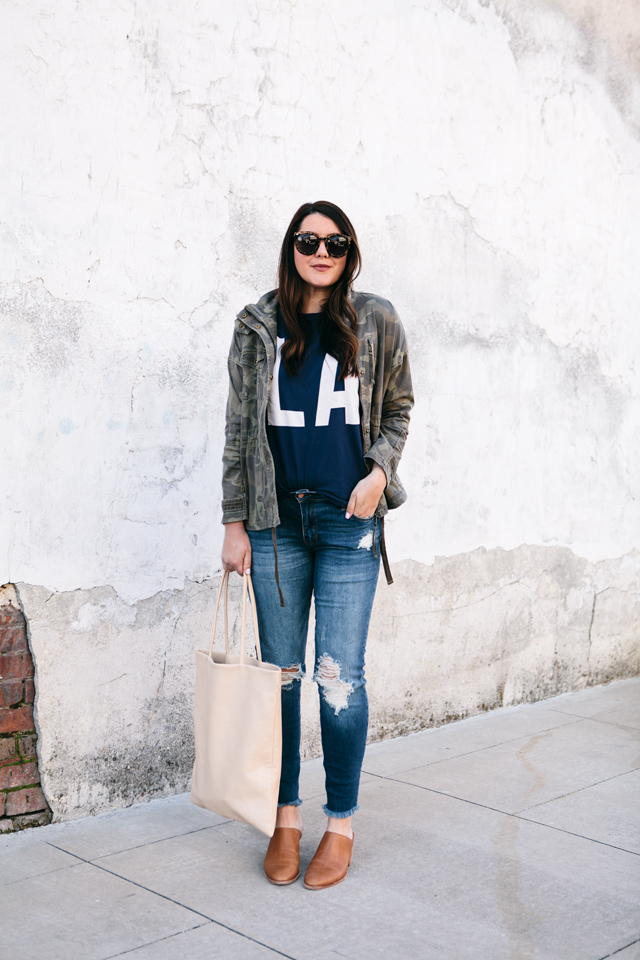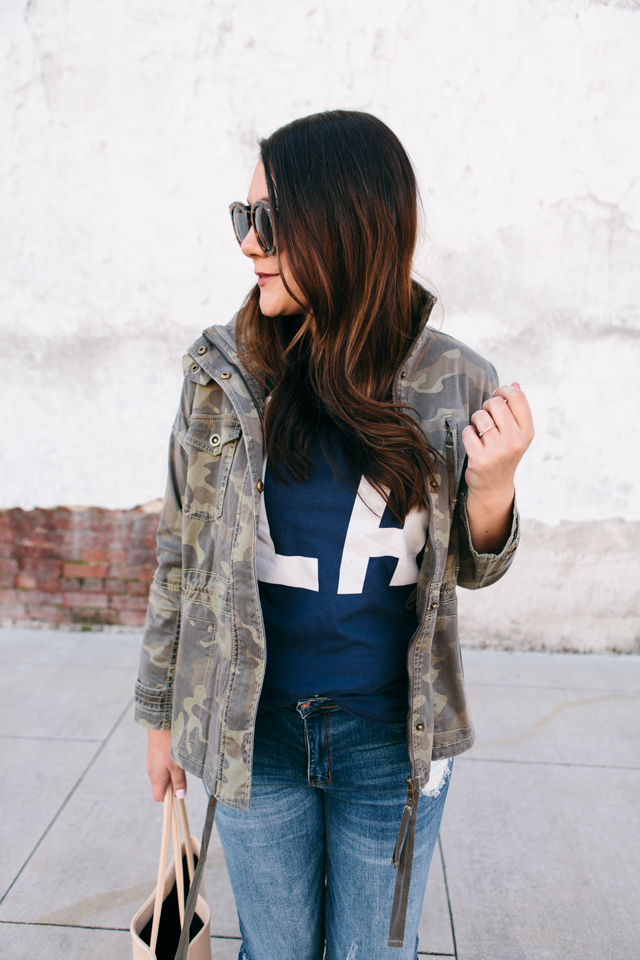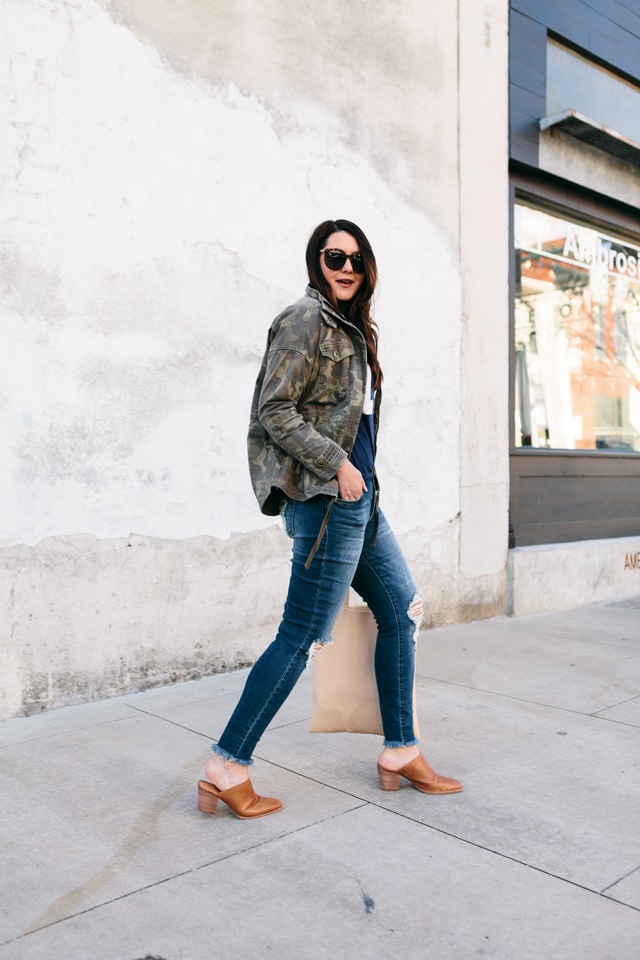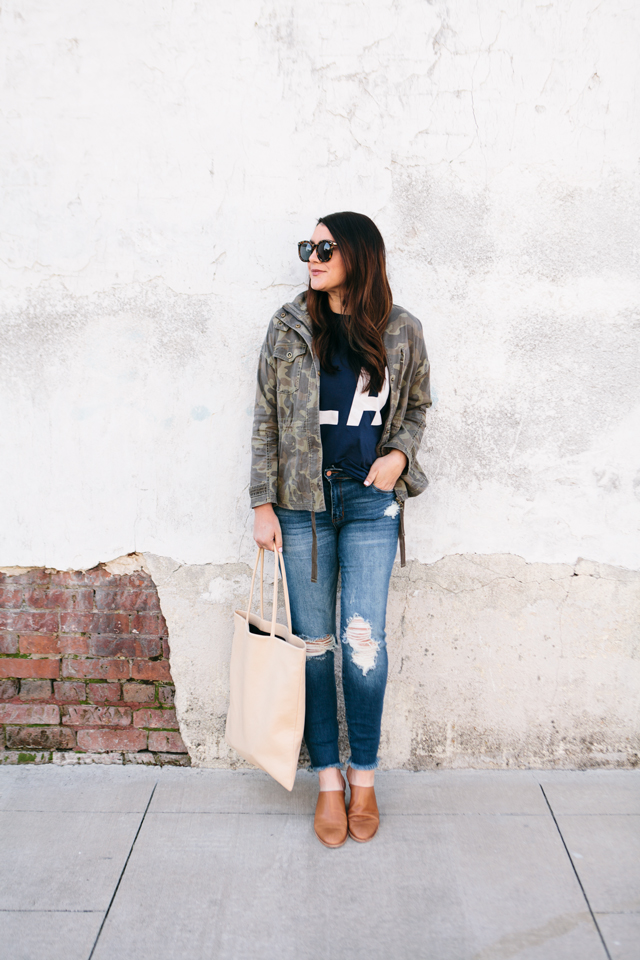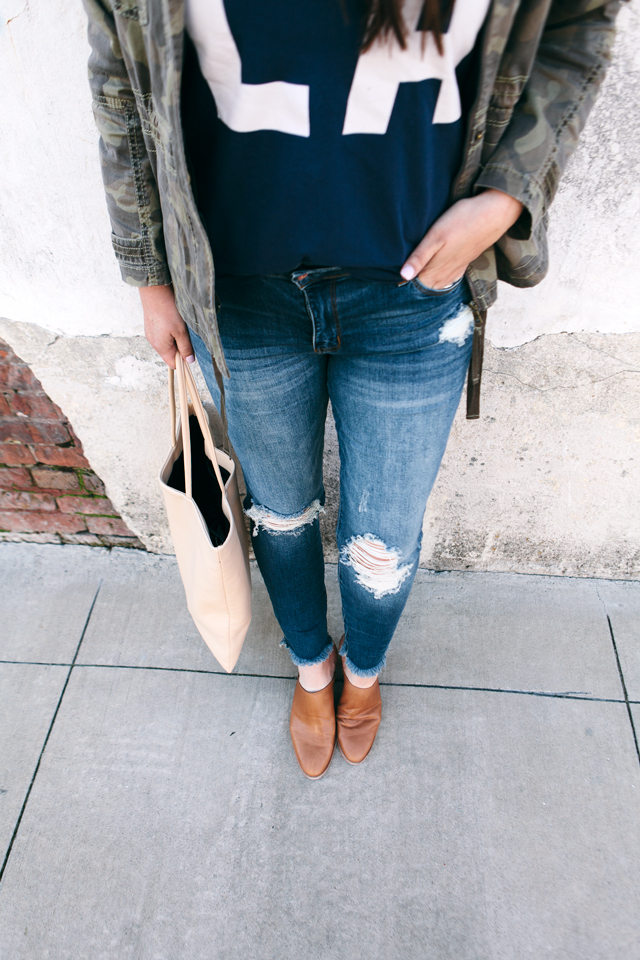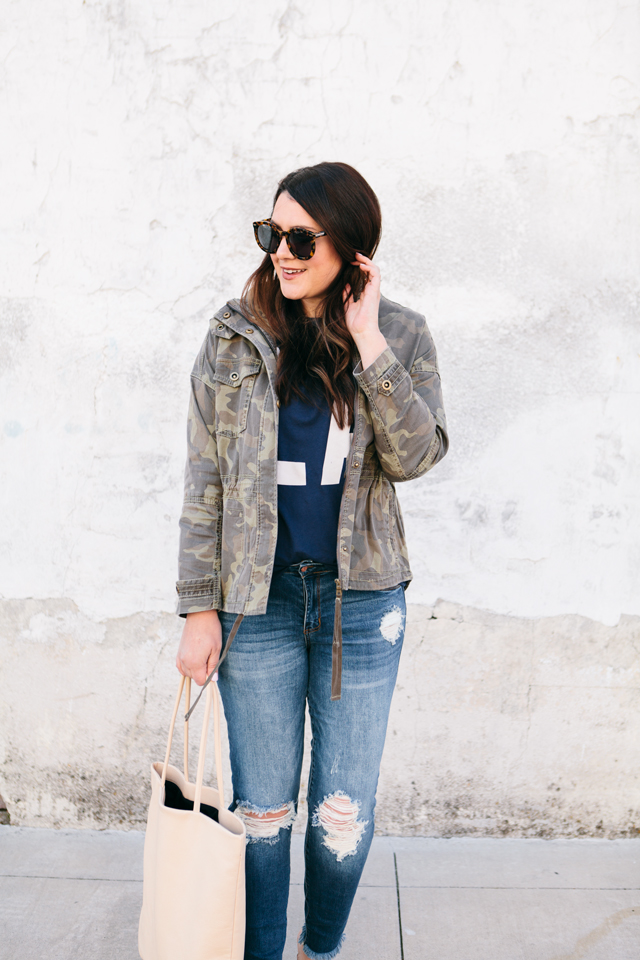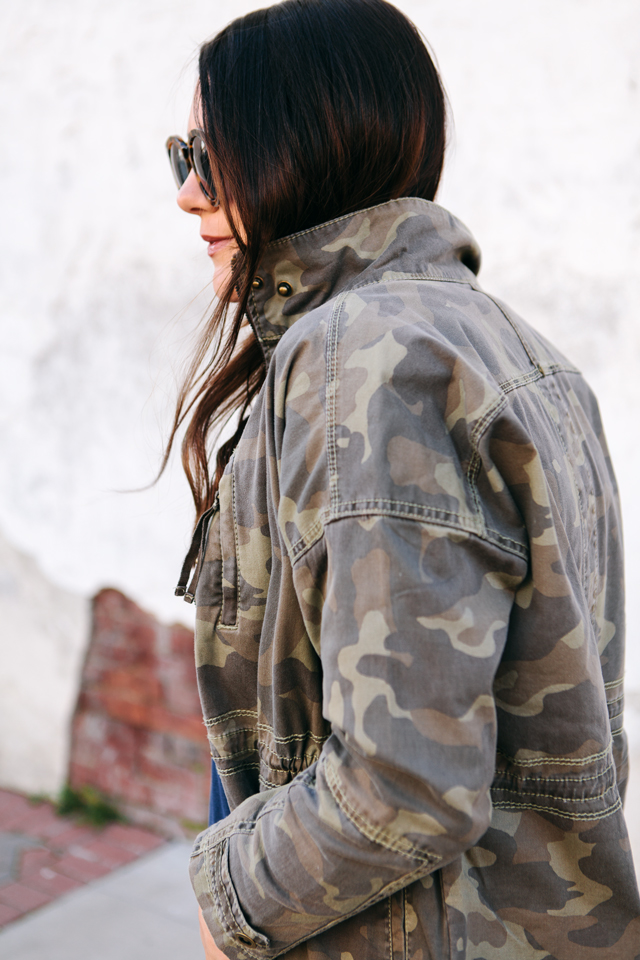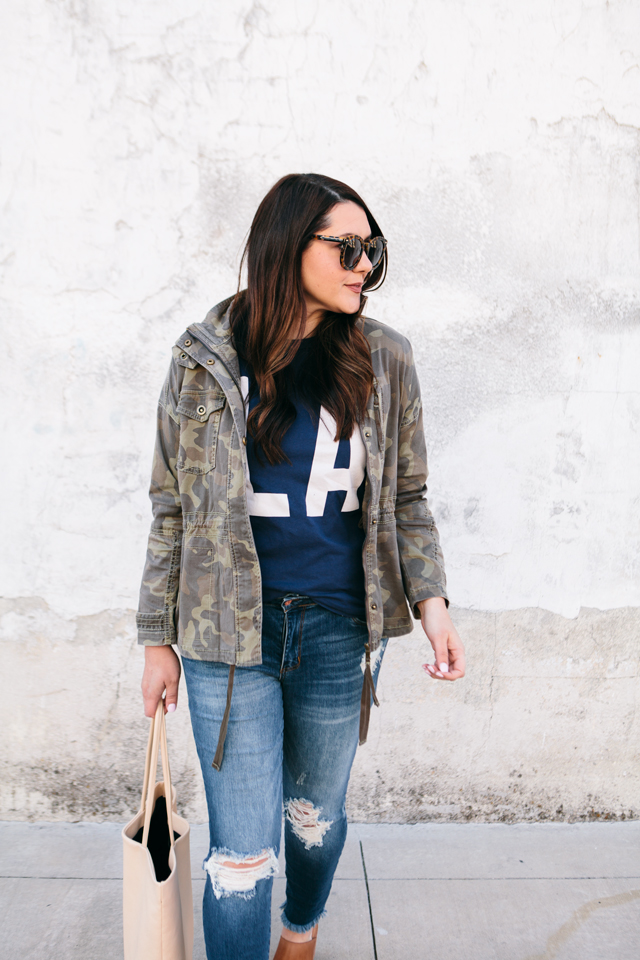 These jeans are not the famous and allusive distressed Madewell jeans that I wear all the time. (As seen in this post!) These are the jeans everyone asks about and I have to sadly respond with '… but they aren't in stock any longer.' Luckily when I was perusing through Nordstrom, I found a pair of under $100 distressed denim that is an insanely close dupe of those Madewell jeans! Even down to the frayed hem! You can find them here or a darker version here! (PS for some reason there are a few sizes of the Madewell favorites available at Nordstrom of those 'sold out' style. Hmmm…well for whatever reason I'm not complaining or questioning it!)
Sizing info: definitely size down!! I just sized down one, but in the reviews, a lot of people said after wearing they could size down 2. I never want to press my luck, so I sized down one and I like a little bit of relaxed fit after wearing them. I don't find them too cropped, either. Sometimes cropped can get really short but I didn't even realize these were cropped until I got home. Shop the jeans here.
So my tee is on sale this weekend at J.Crew! But the sale is just through tomorrow! You can find the tee here and the code is WORKIT! They have lots of new arrivals on sale 🙂 I love spring. New clothes and on sale already? Oh you shouldn't have. New on sale at J.Crew here.