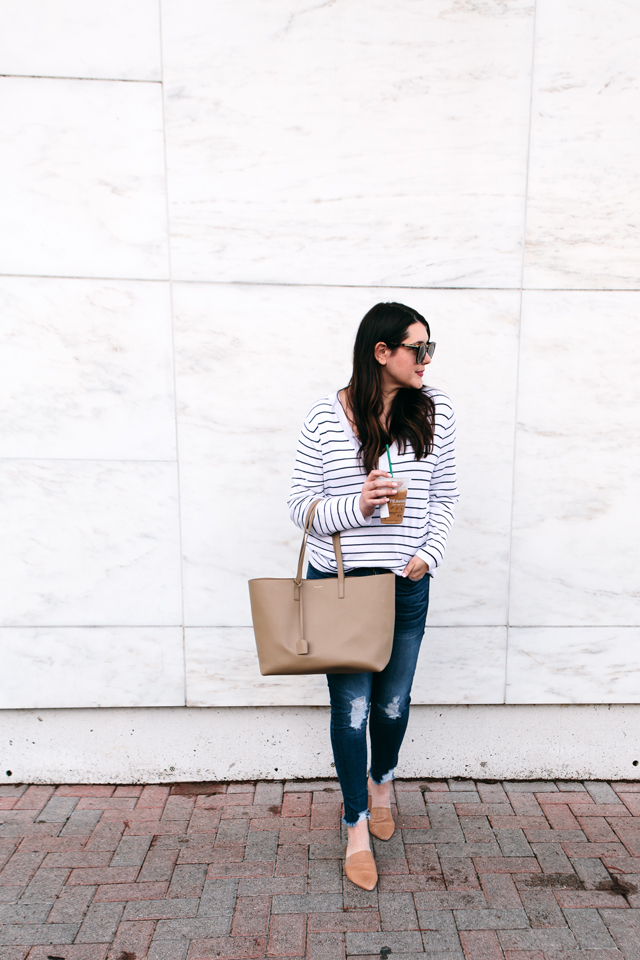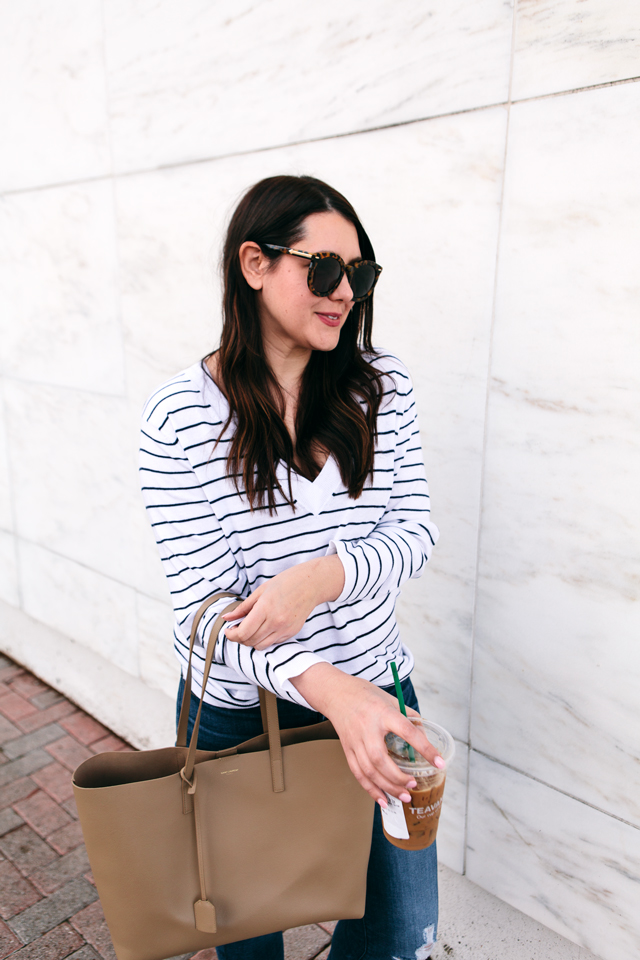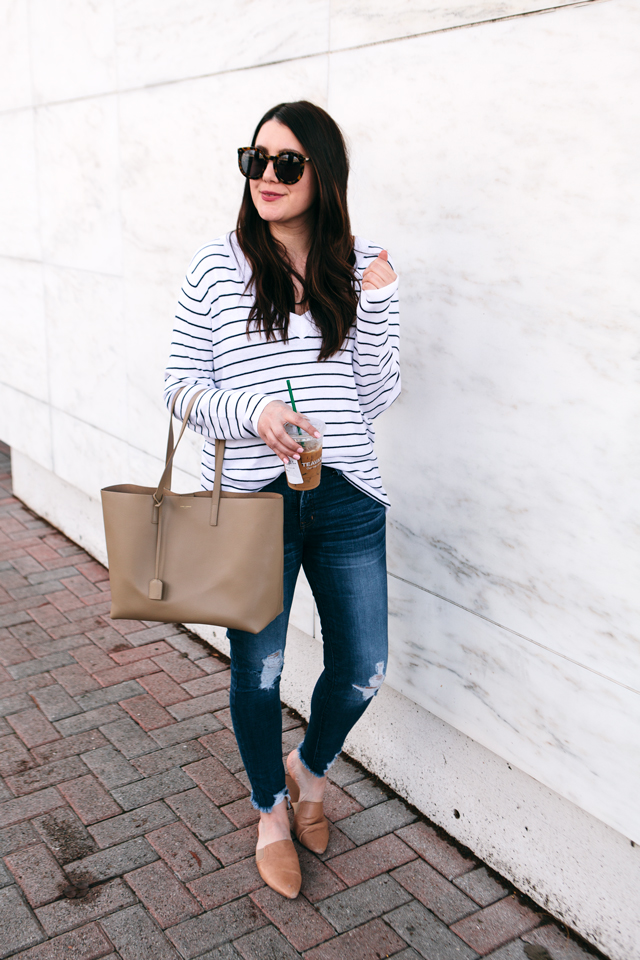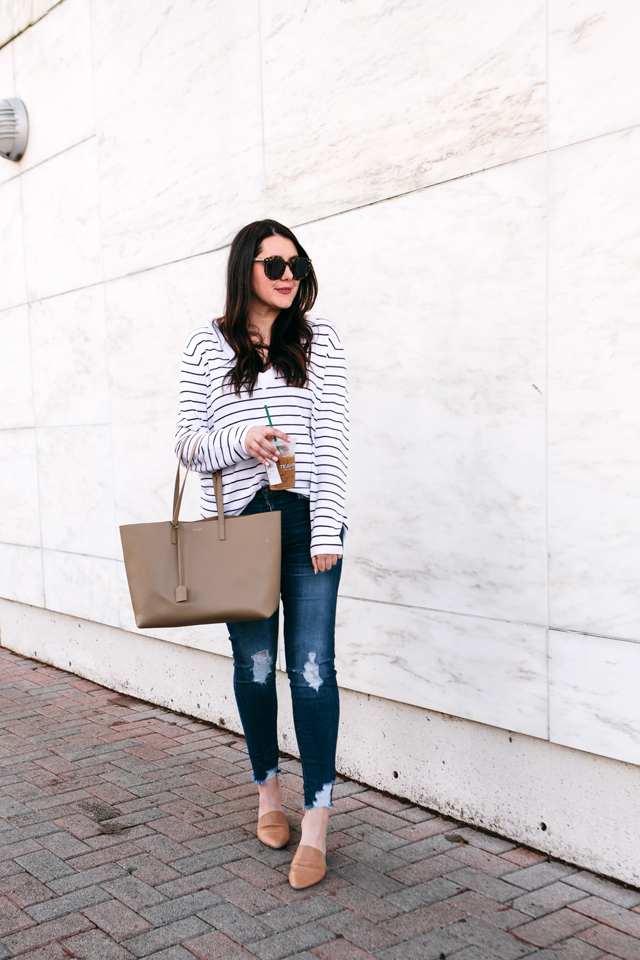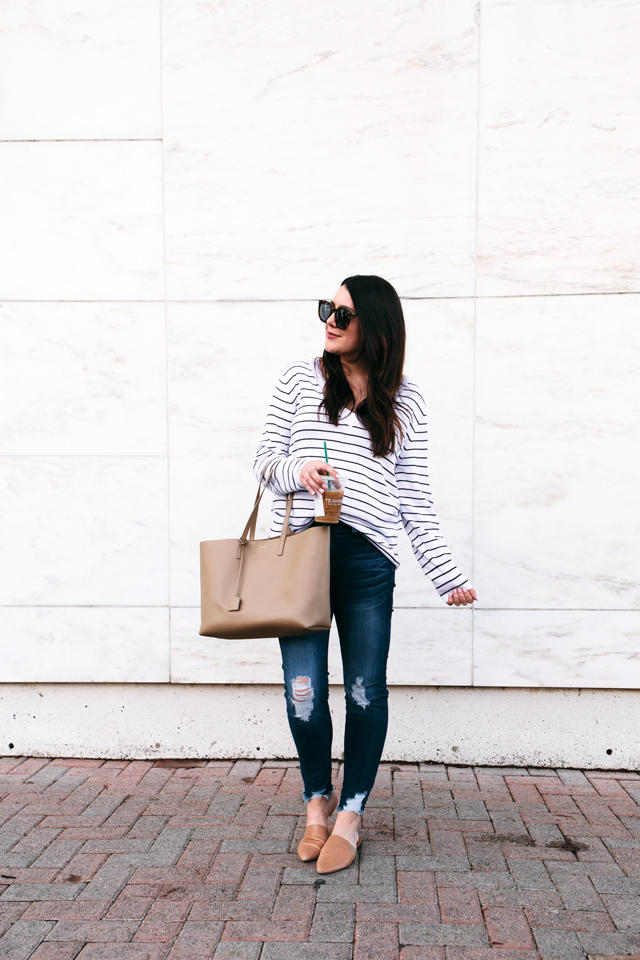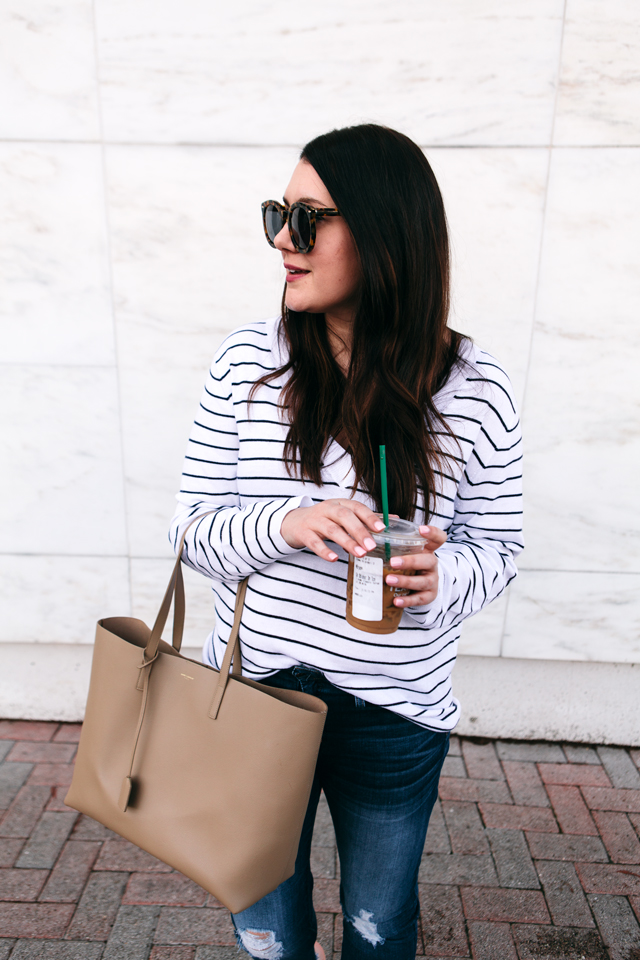 I know you come here for my rambling (wink) but let's just get to THE BUSINESS today: this sweater is back in stock!! Happy dance! I was waiting with bated breath for this sweater to come back in stock and I can finally breathe again! I didn't want to post it here without it being in stock because I knew you guys would love it because it's absolutely one of my favorites lately. It's slouchy and striped and perfect with distressed denim. So it's now a staple in the mom-fit weekly rotation.
Let's get to the fit of this sweater — it's definitely slouchy in my typical size. (I'm in the medium.) But I wouldn't say it's oversized, so if you want it to be extra slouchy size up one! If you want it to fit like this, keep the same size you typically are! You can find this sweater here.
So these jeans are some of the most asked about jeans I've ever owned. The bad news is they are Madewell from last fall and for some reason they are gone forever. I'm keeping my fingers crossed that they will bring them back this spring! I have my hopes up but I did find these SUPER similar jeans from Nordstrom here, even down to the ripped hem! That's pretty unusual to find such a similar pair. The closest pair from Madewell is here.
This outfit wasn't even meant to become an outfit post, we were out getting coffee last weekend and just strolling in the sunshine. We always have the camera around so we stopped and grabbed some photos and Gemma decided to help as well. And by help I mean she put her cute little hand in front of the camera a few hundred times while B was holding her and shooting. And then, of course, she wanted to crash the shoot because we are all about mama right now. It's cool because she's the cutest member of our family and we all know it. 😉