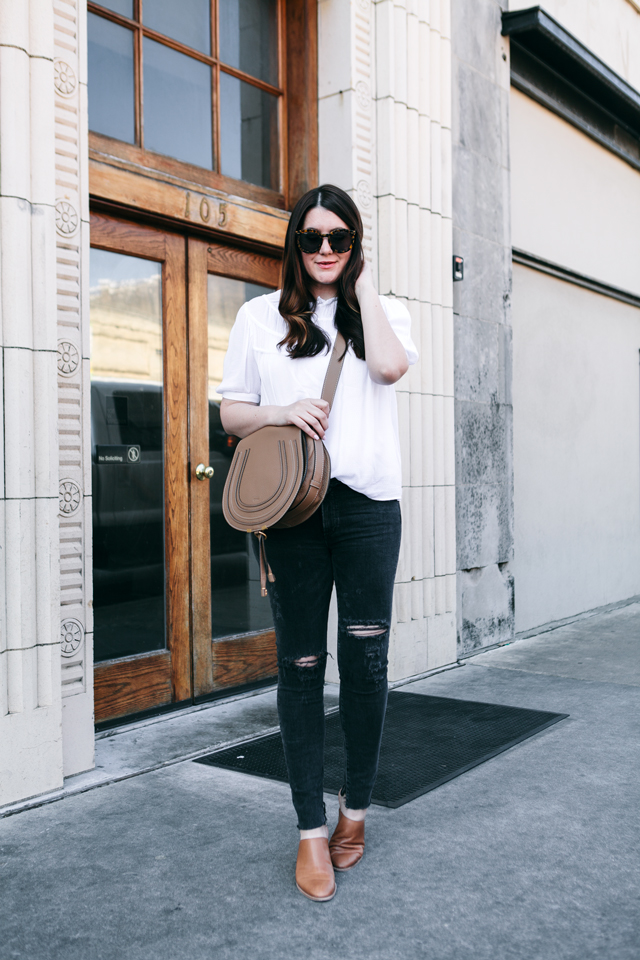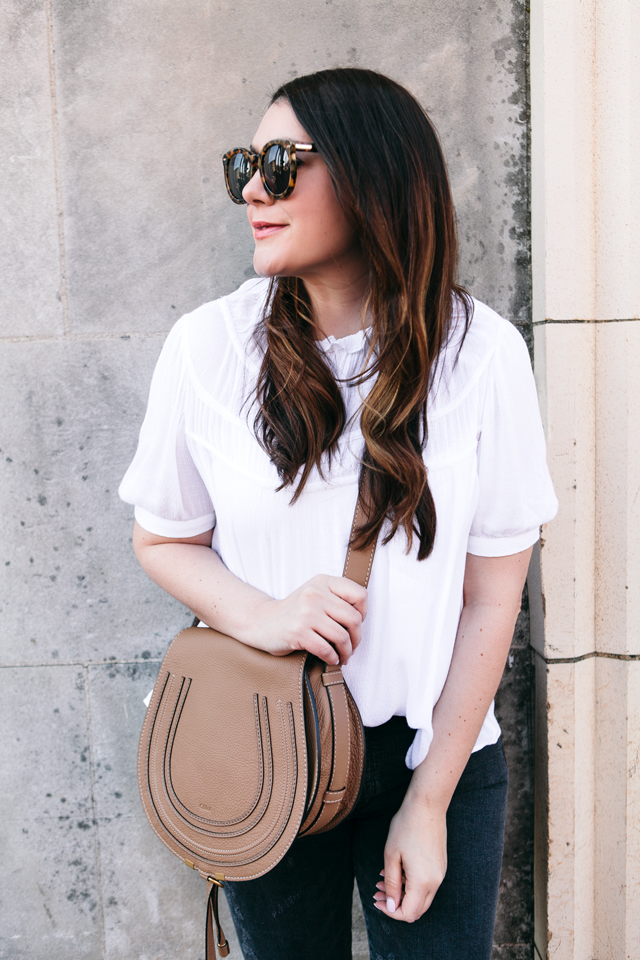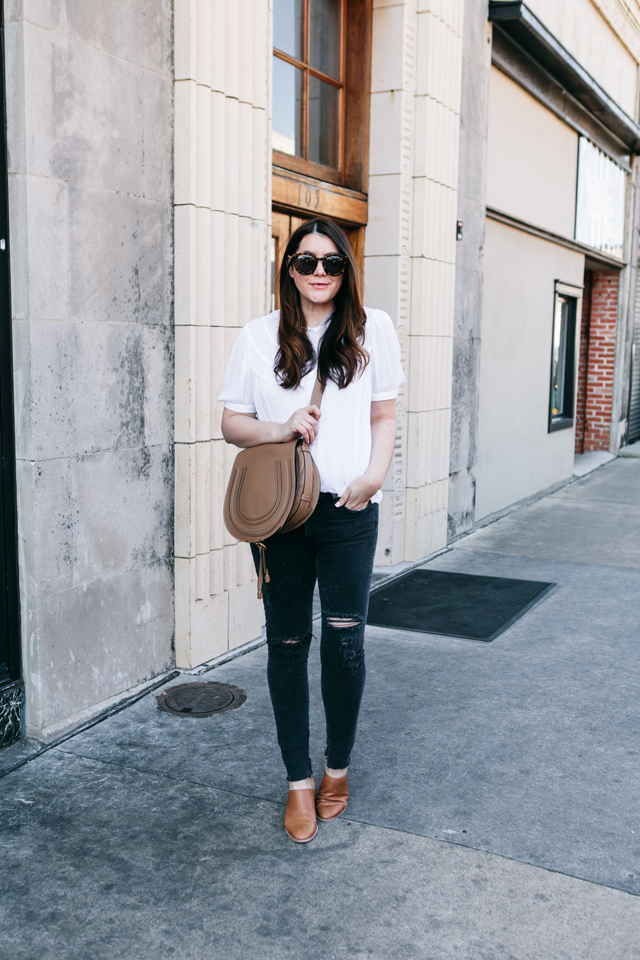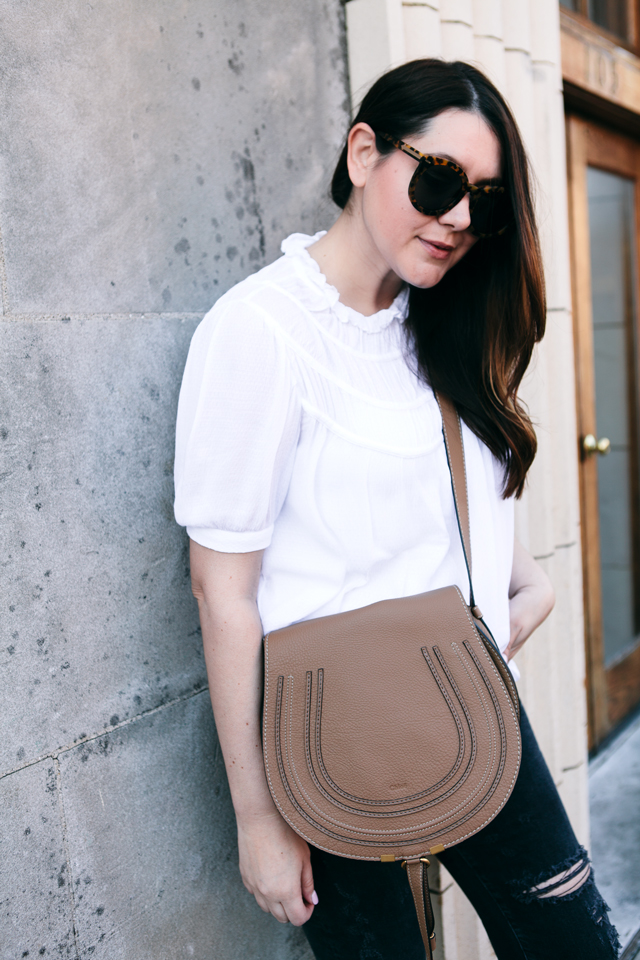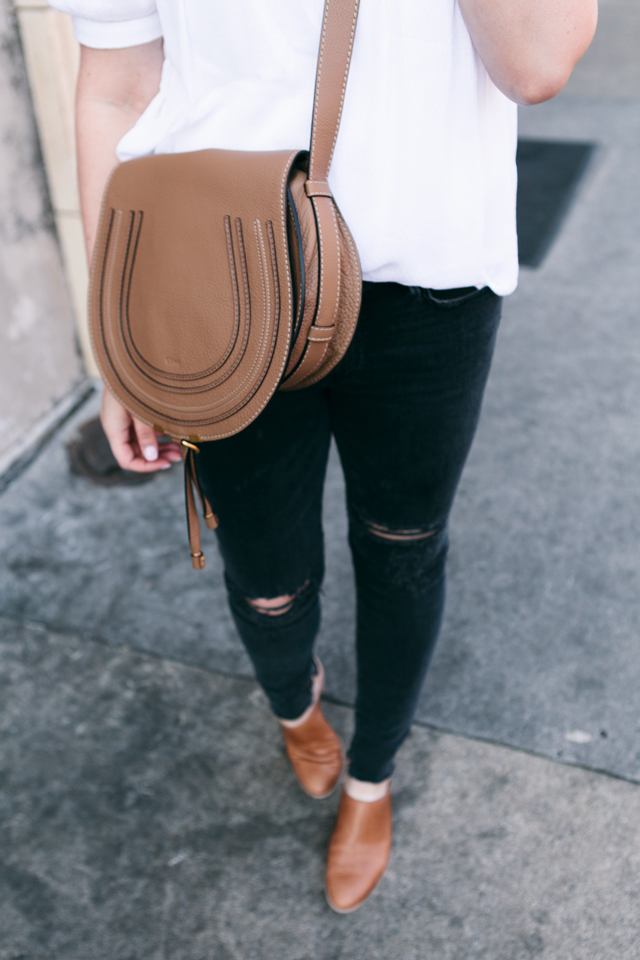 We shot this top twice because I wanted you to see the really pretty stitching on the top but newsflash — white tops don't always shoot well. This top kind of just looks like a simple white top but it's got a Victorian – boho feel. (Didn't you just love the Victorian / Boho era? My fave.) The details on the top and neckline are really subtle but they are so pretty in person. You'll just have to take my word for it. Or see it on the model. I mean there is always that.
<You can find this top here!>
Sometimes a white top seems so simple but they are my go-to's when I'm not quite sure what I'm feeling that day. They are so classic and easy to dress up or down. I, of course, went down. I can't stop with distressed denim. I feel like for a hot second they were going away but they are back and more distressed than ever. It may be my favorite denim trend since skinny jeans were invented. I love this pair from AGOLDE; I'd never heard of this brand before but I'm never one to shy away from a new denim. They remind me of Paige jeans if you are familiar with that fit. More fitted in the waist, a bit more low rise. You can find these jeans (on sale!) here.