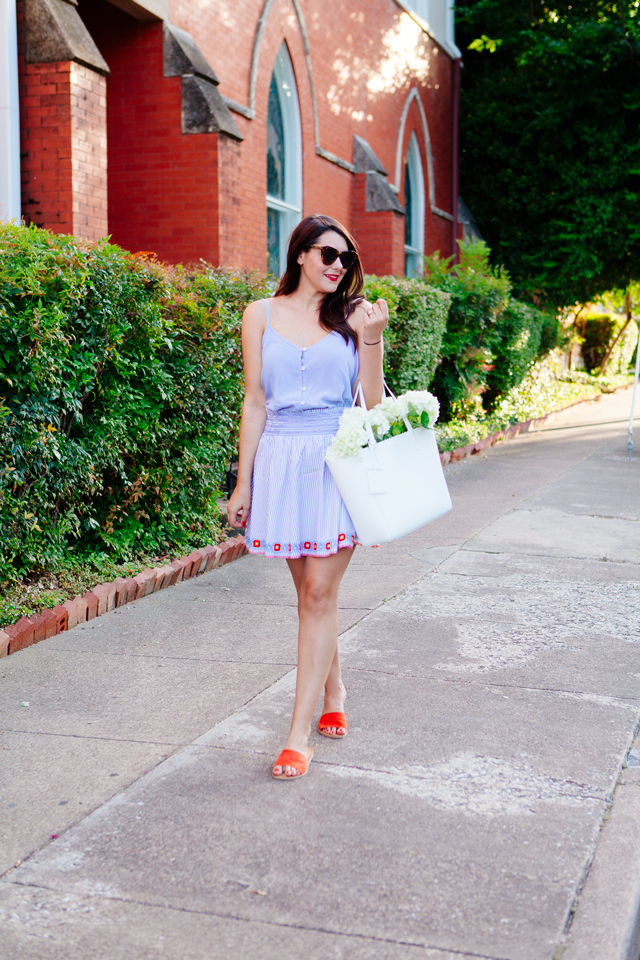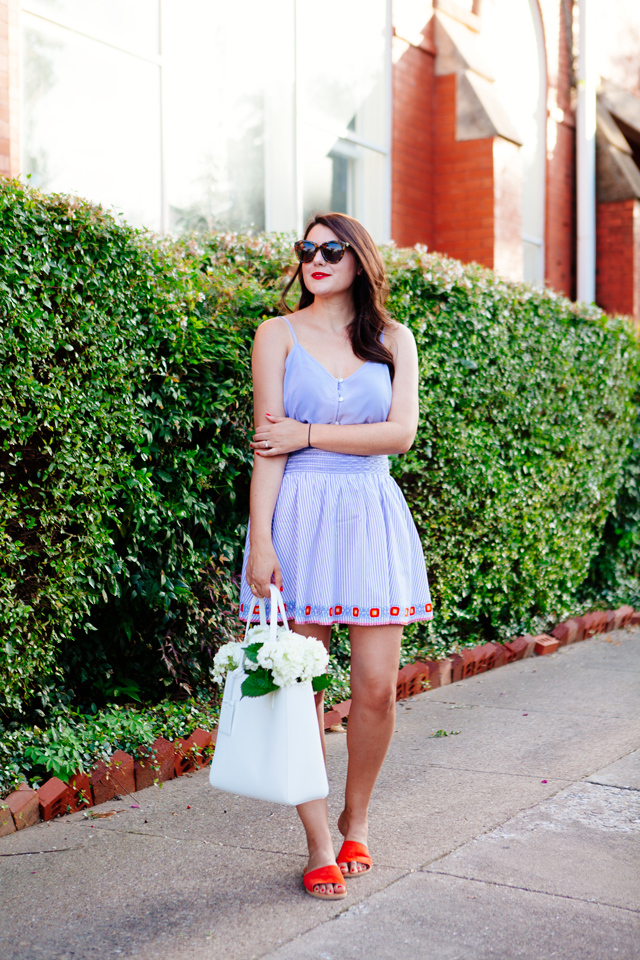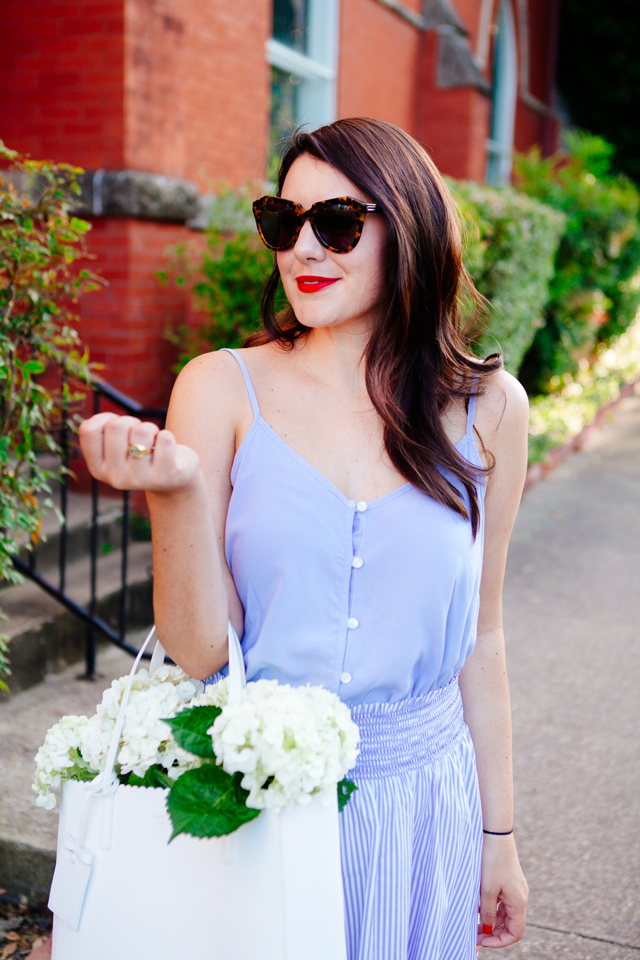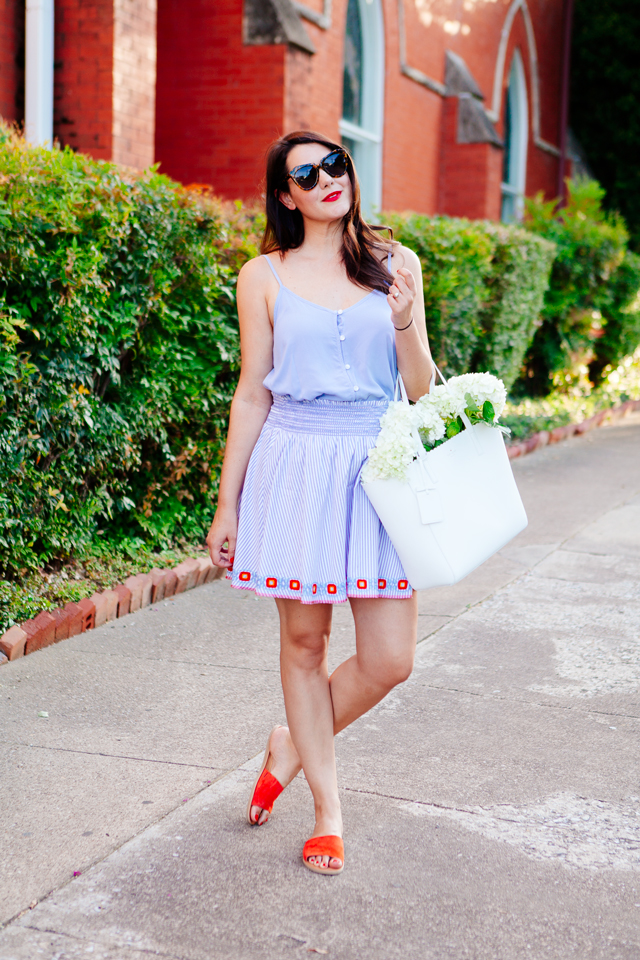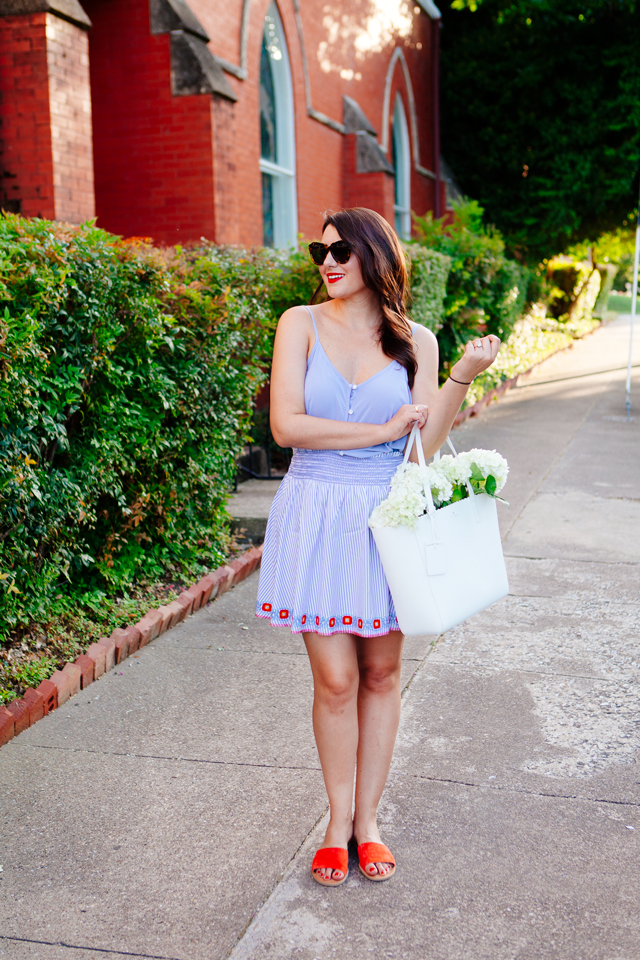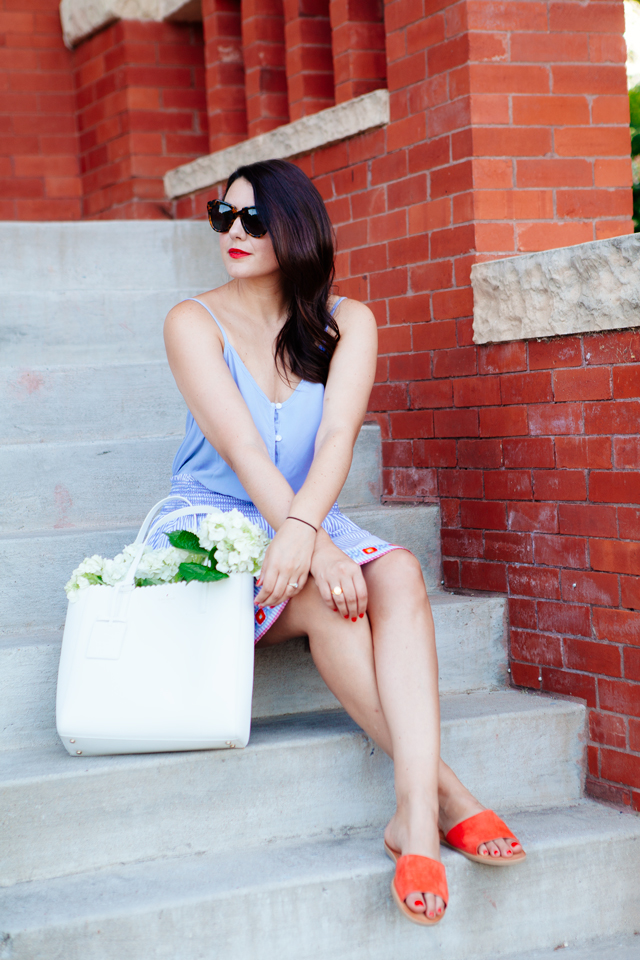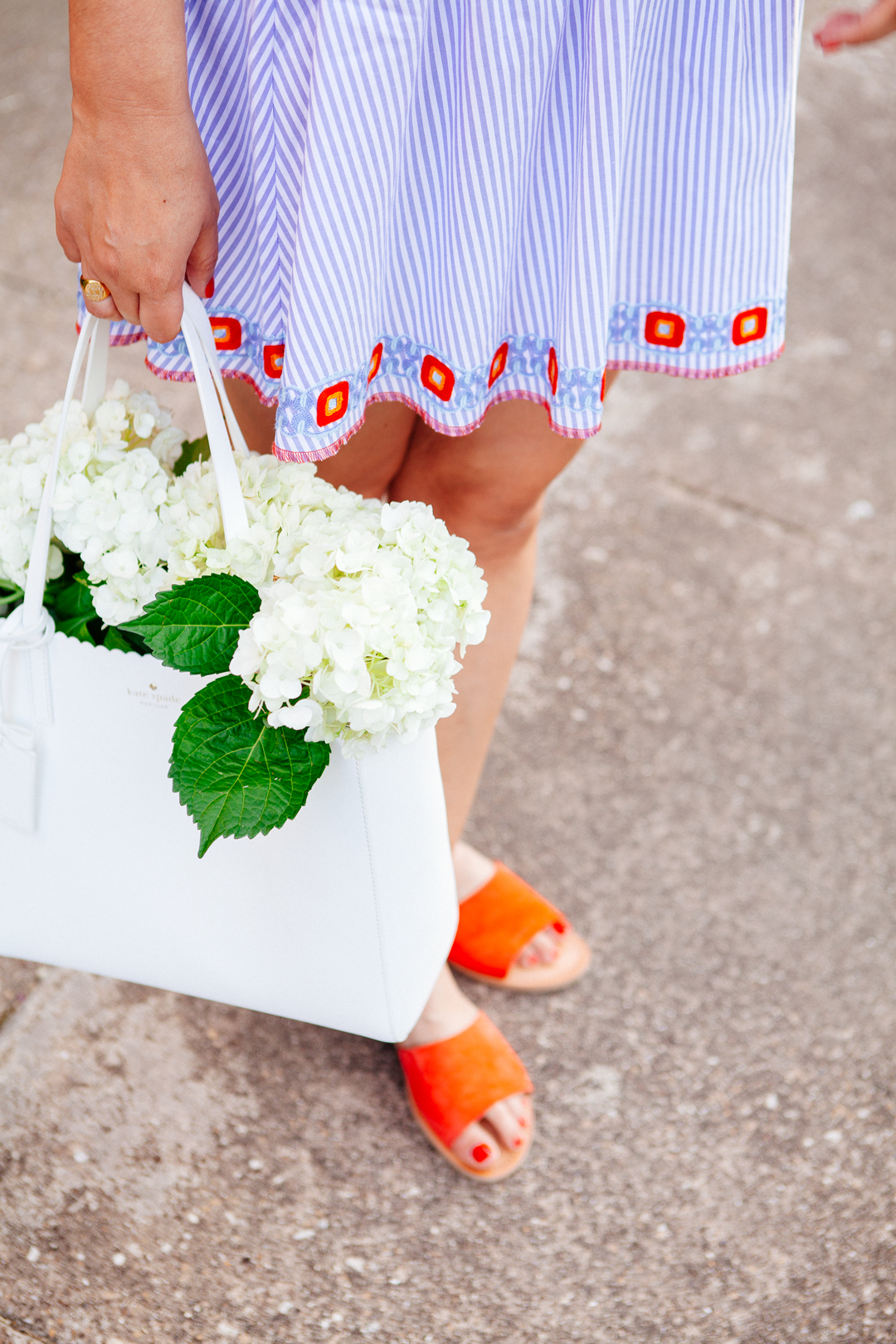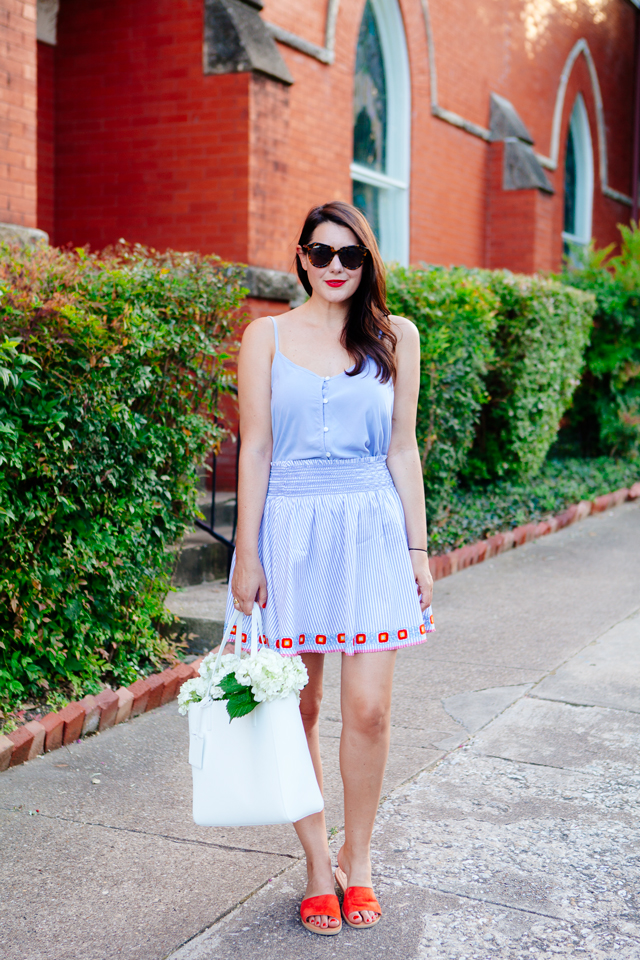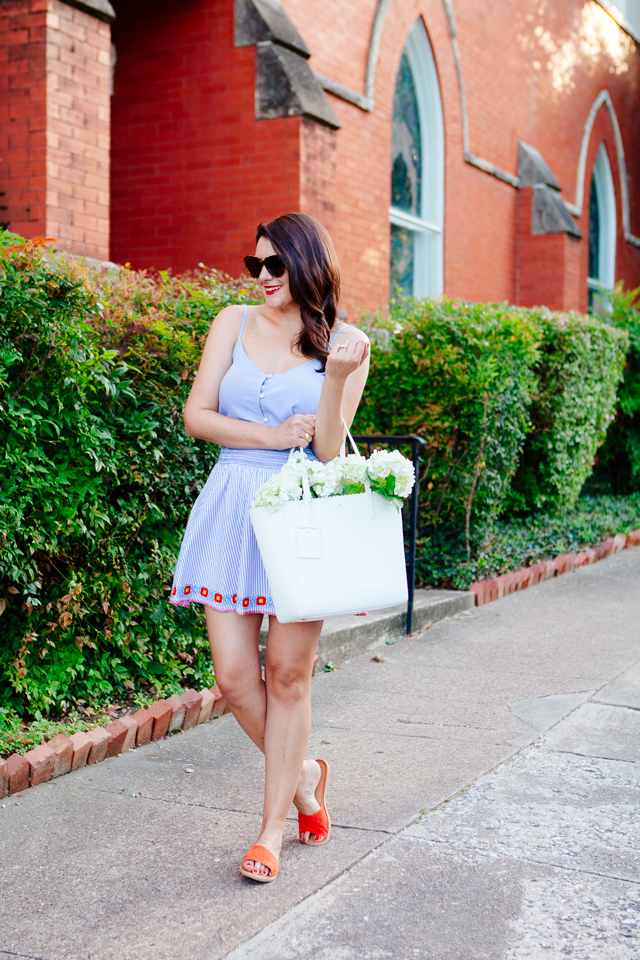 I don't know if it's the fact that it's summer or this close to Independence Day, but I find myself drawn to wearing red, white and blue. (My instagram feed is feeling this color combo as well.) You remember this top, yes? Well I told you it had a companion piece and here she is. This little skirt takes on a surprisingly casual vibe, as compared to it's matching top that feels a bit more classic. We will call them fraternal twins, then. Since I didn't want to go too matchy, I paired this pale blue camisole tank with this skirt and was surprised at how well it matched. I just love when that happens. (Bonus the top is under $50 and perfect for this hot summer heat! PS: it runs a bit large.)
Also how perfect are these slides? I kind of want them in every color, but I stuck with this coral red.
We are still traveling about Maine this week but I'm excited to get back for the 4th. It's one of my favorite holidays! Rumor has it there is a cook-out at my house and I'm invited. Which is good, because that would be awkward.
I hope you have a long and happy weekend, friends!