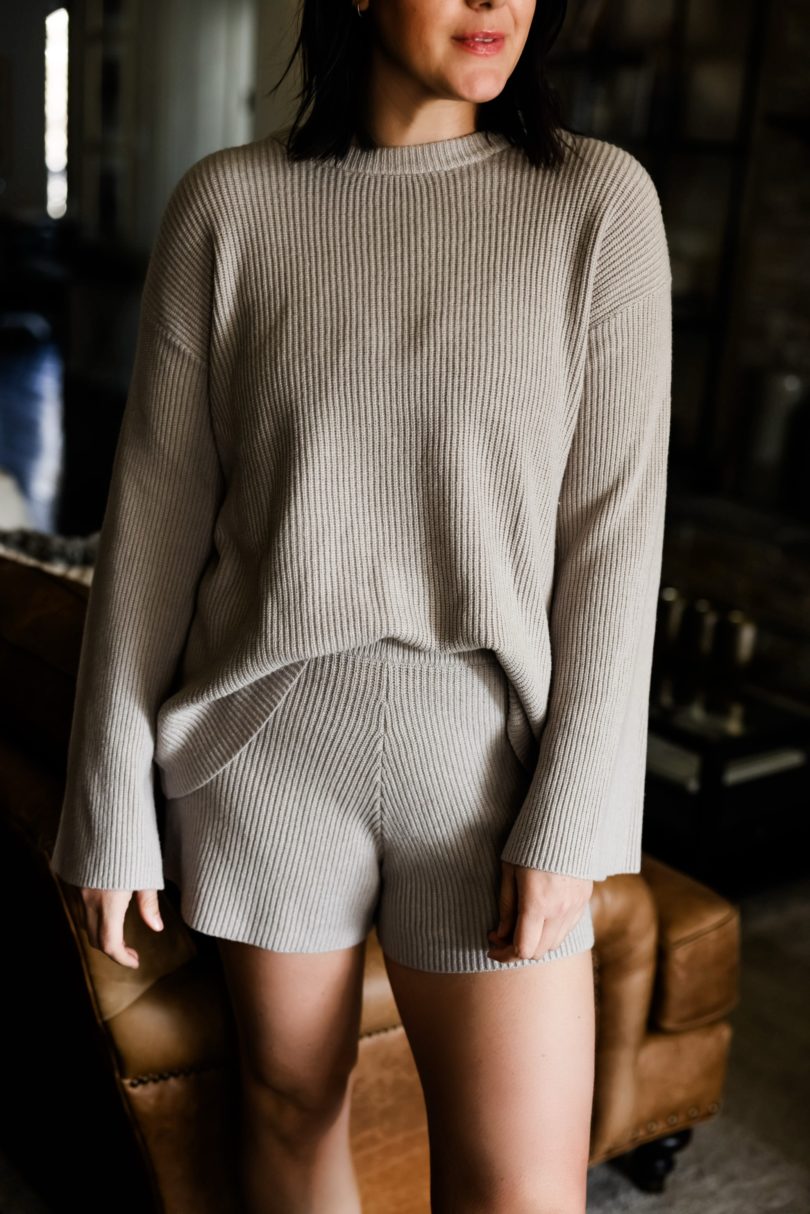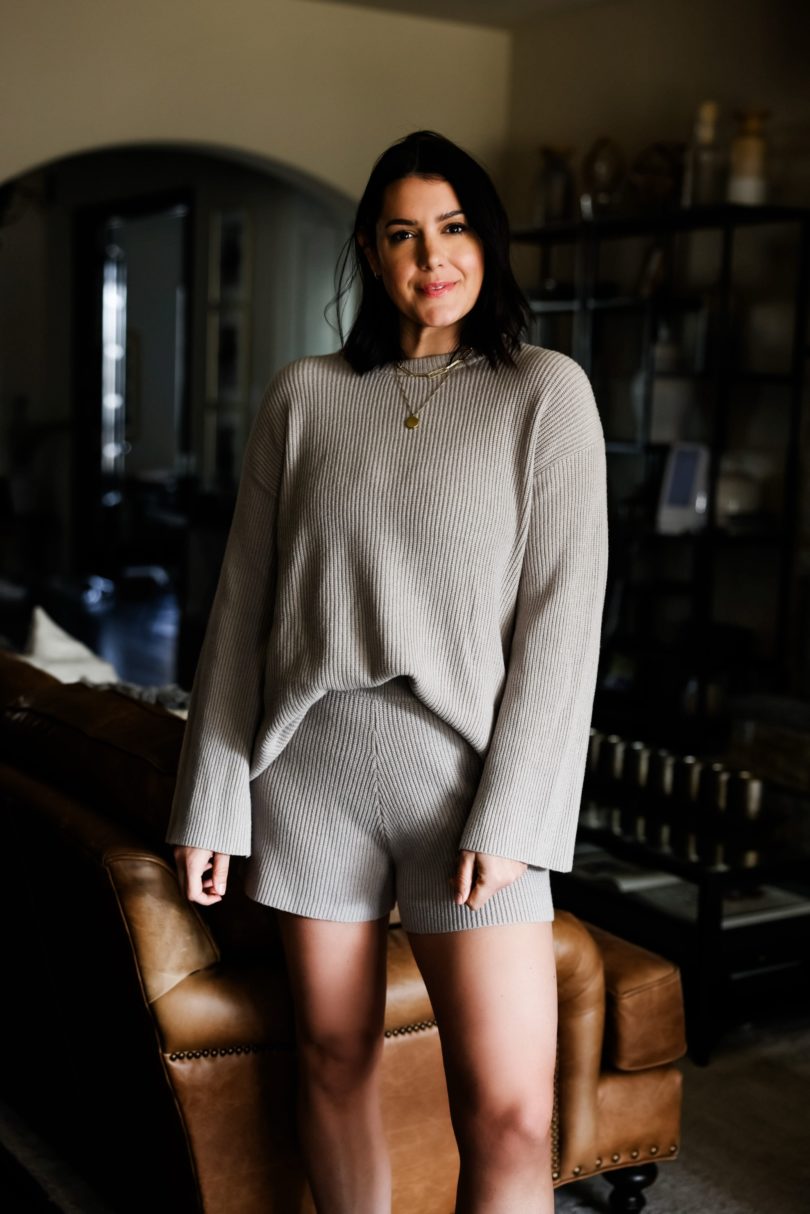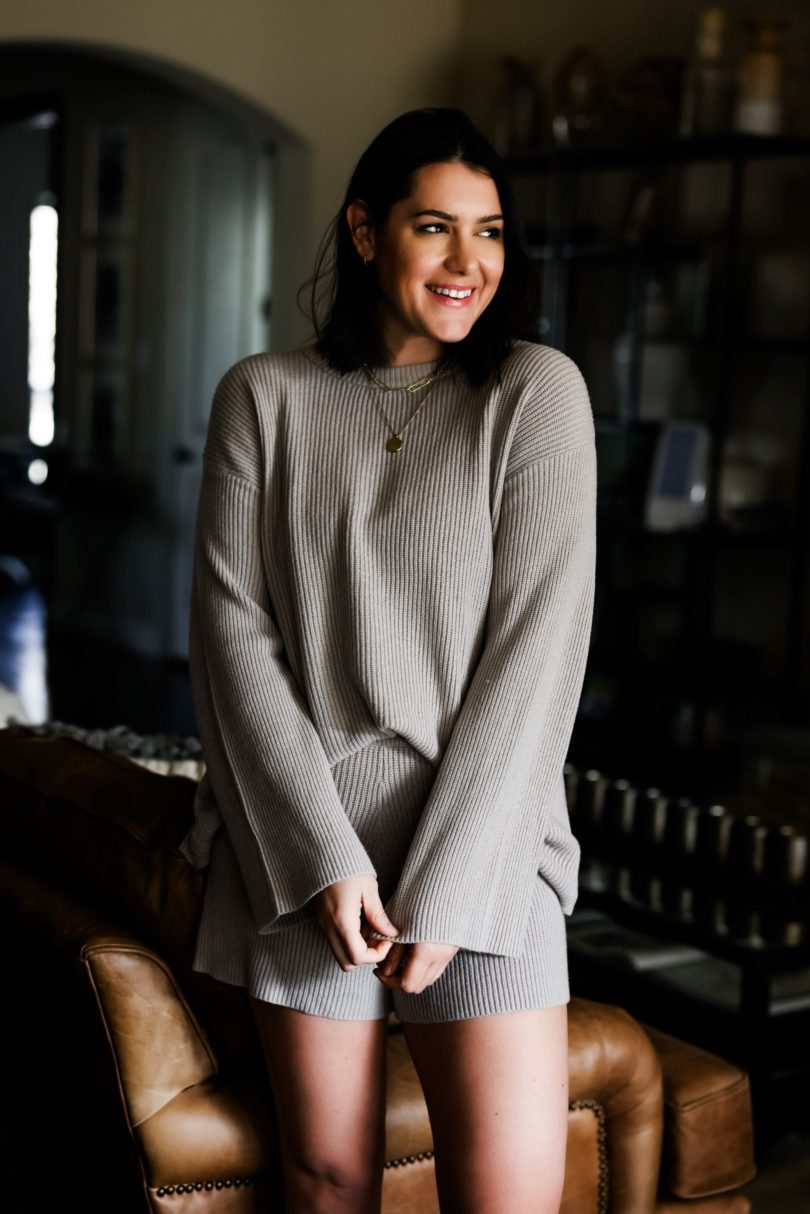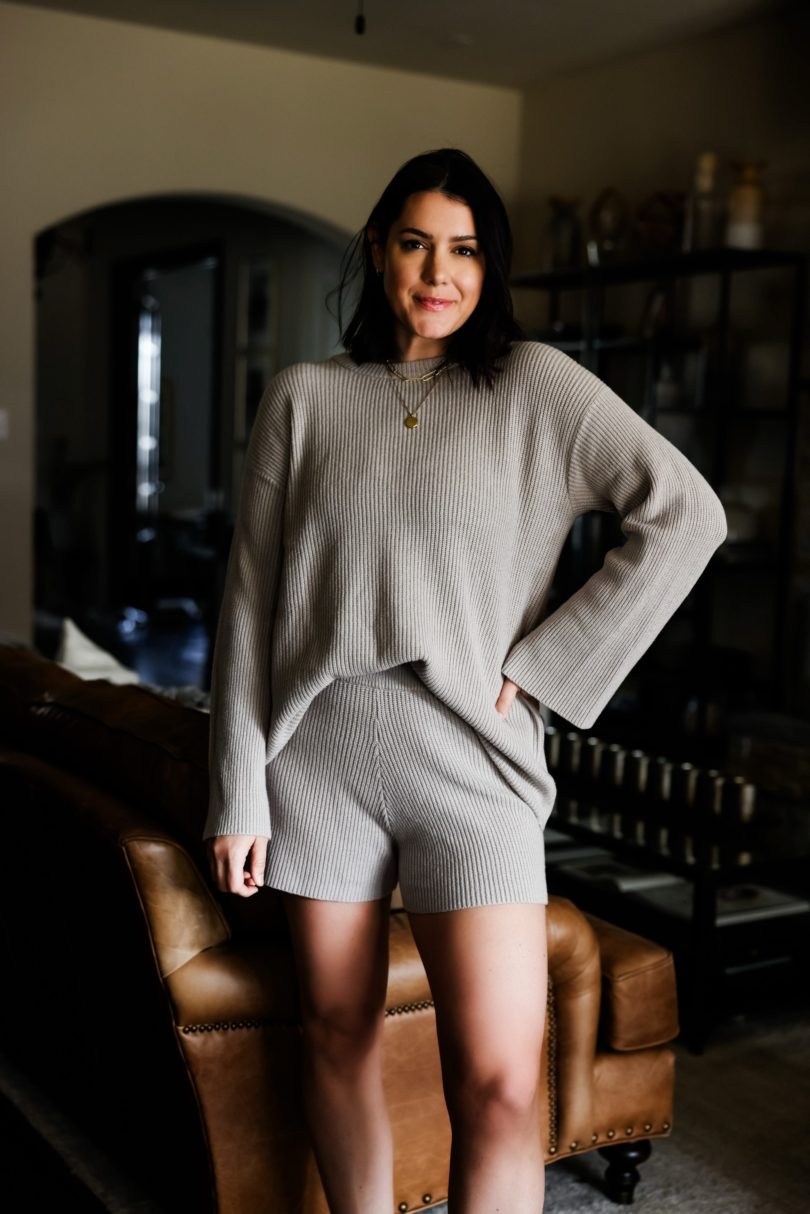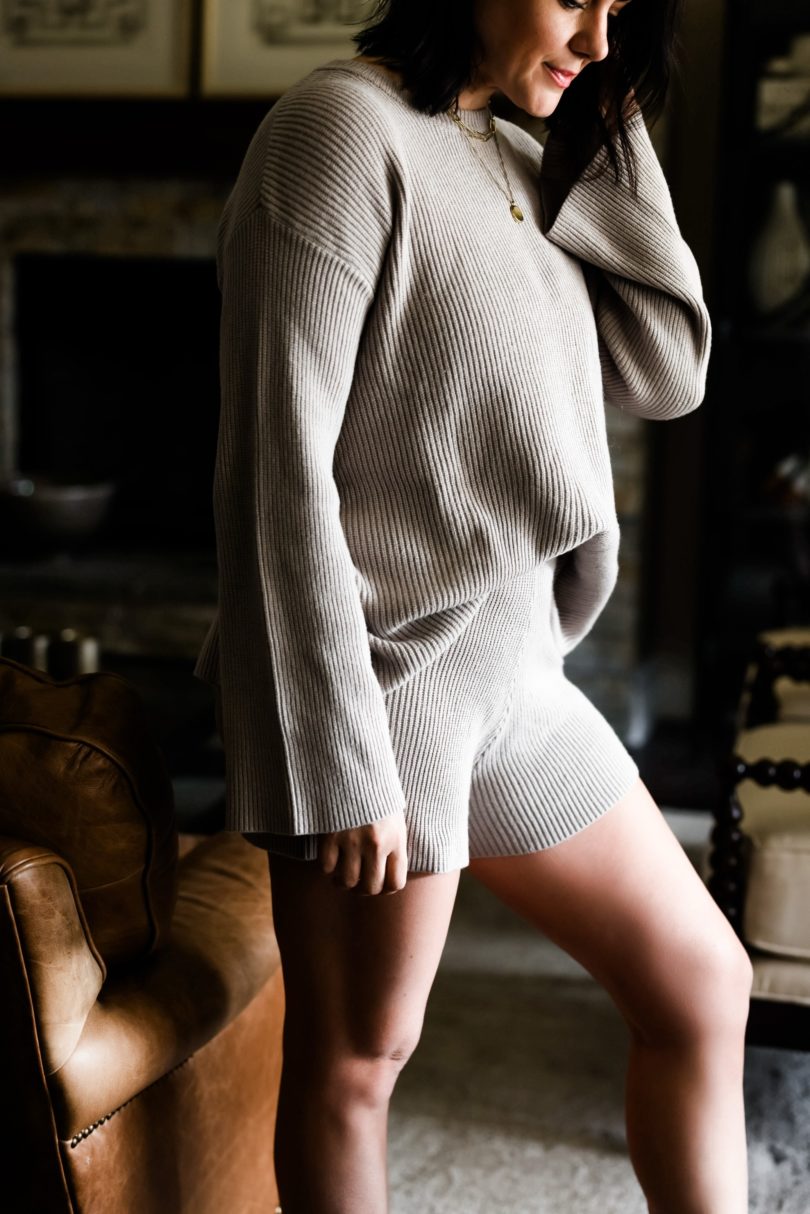 I don't know if it's the grey cold weather outside (we are currently at a windchill of 9º — lol. Texas, who do you think you are right now?) or just the fact that I've grown accustomed to being home a lot but I just haven't wanted to shoot normal outfit photos outside. I mean it's not like we are lacking in outfit inspiration around here. *motions to the last 11 years of blog content*  And this may sound obvious and perhaps inane, but I've been finding inspiration in my own 'everyday' life for content, instead of finding new outfit ideas like I typically do. I don't think much will change around here (the blog that is), I mean technically this post IS an outfit post but I've been kind of surprised by my lack of wanting to shoot the way we always have. It scares me actually. Also, I'm an enneagram 4 so this could just be *a mood* and next week I wake up ready to go shoot all the outfits outside. Mood swings are my super power and being capricious is my specialty.
/ All that to say, thanks for sticking around for all of my personal ebbs and flows when it comes to content. I've always approached this blog like a personal diary, intentional or not it's just the way I write and approach content, and I know as a reader that can either be exhilarating or annoying. So thank you for still being here after all of these years and willing to bend with me. <3 /
So since I've been home and shockingly wanting to stay home — what has 2020 done to me — I have been all about matching sets. So last year I went a little off brand into tie dye sets and you know what? I liked it for a moment and then I realized I like something a bit calmer and something that feels more elevated. I have a deep love for a sweatsuit of course and this matching jogger set, but I have been loving this shorts + sweater option lately. This one is from The Drop (Amazon's brand that partners with influencers to design and release trend-forward pieces for limited time / quantities, but they also have staples that they always keep in stock!) This sweater and short set is sold separately which is good because they are very different fits. The sweater fits oversized, I would even go as far to say it fits a size bigger but if you like it cozy then stay TTS. I am in the medium here. It's loose and so soft, my gosh. Like a warm hug in sweater form. And I don't know if this needs to be said because it's obvious BUT you can easily wear this sweater outside of the set. It's a nice sweater and would look darling with jeans or leggings.
So the shorts fit pretty small right around the hips and maybe a little at the waist. It's an elastic waist band so it stretches with you and I didn't notice it being so tight it caused my love handles to spill out. You know the type. But I did find that the fabric stretched pretty good across my hips, so I would say this is where it is tightest. If this is an fit issue for you, then size up! I am in the medium here.
Of course there are a lot of different matching sets out there, so I pulled together a few more for you! And a few WFH must-haves, as well. Where would I be without my noise cancelling headphones?
So I know I was poop-pooping on tie dye above, but I do have to note that I love the black tie-dye set above that's under $50. I may have to purchase that one, I think it would work well with my spring vibes which is just my winter vibes but with legs and arms poking out. I also love the beige set from Amazon, that comes as a set, as an alternative to the one I'm wearing here! I actually have it in black and wear a medium. The shorts fit snug, but overall TTS. 
The Drop Sweater / The Drop Sweater Shorts / Zesica Knit Sweater Set / Bose Headphones / Fringe Blanket
Birkenstock Sandals / Ember Mug / Reformation Taylor Set / Revolve Black Sweatshirt / Revolve Black Sweatpants
Revolve Grey Knit Sweater / Revolve Grey Knit Joggers / Silk Eye Mask / Topshop Black Cropped Set
Tie Dye Top / Tie Dye Shorts / Faux Fur Slippers
(PS: I've linked even more options in the' shop the post' below!)