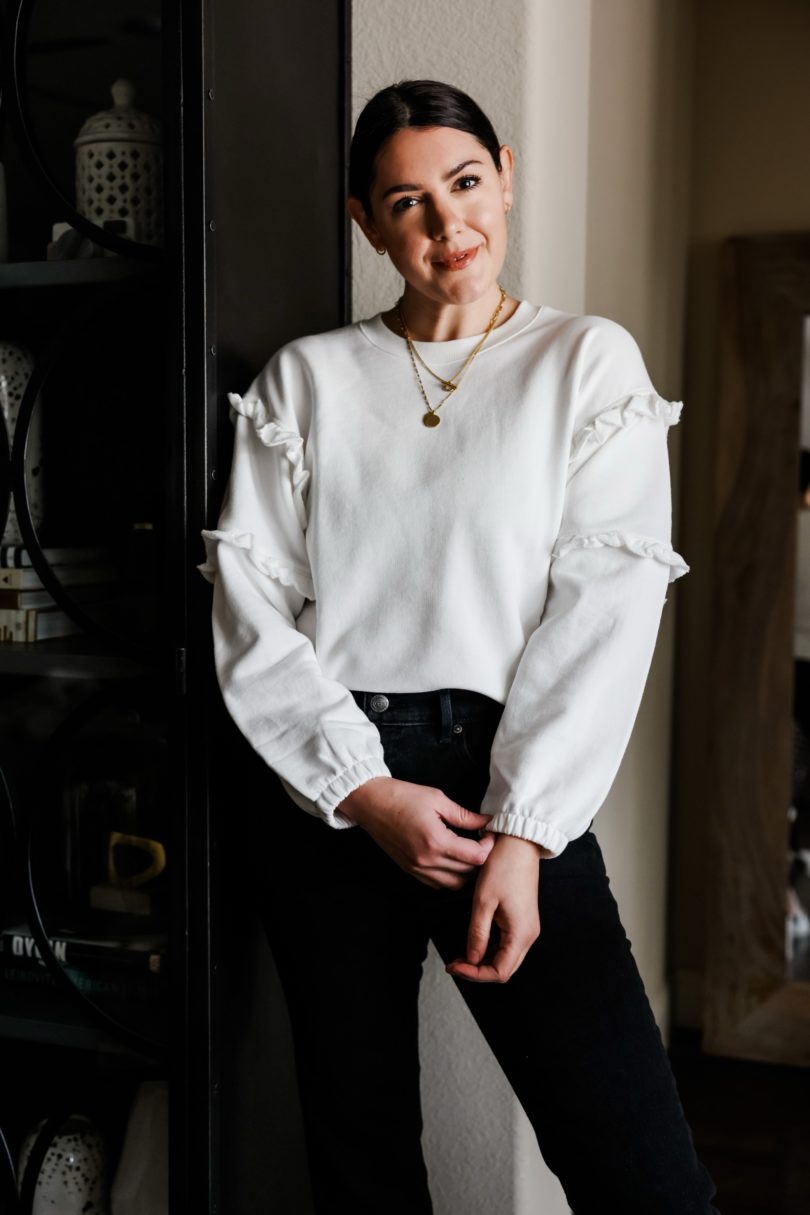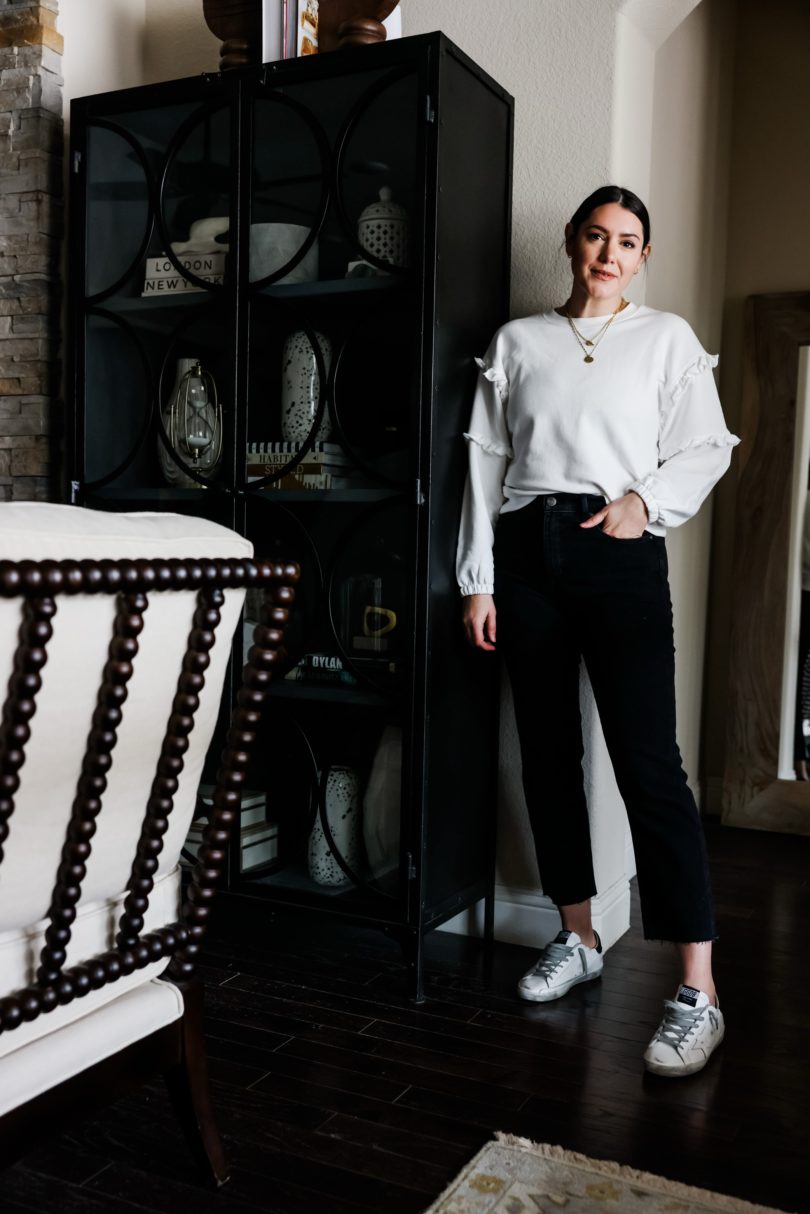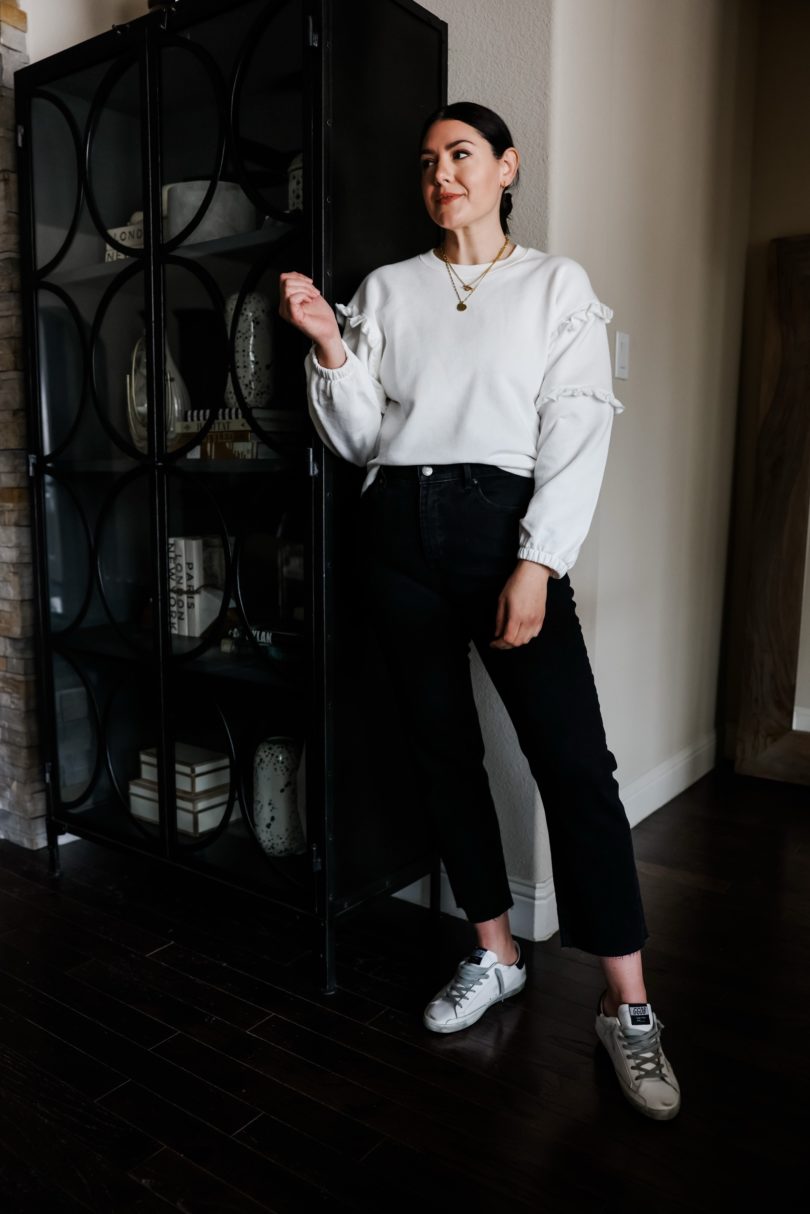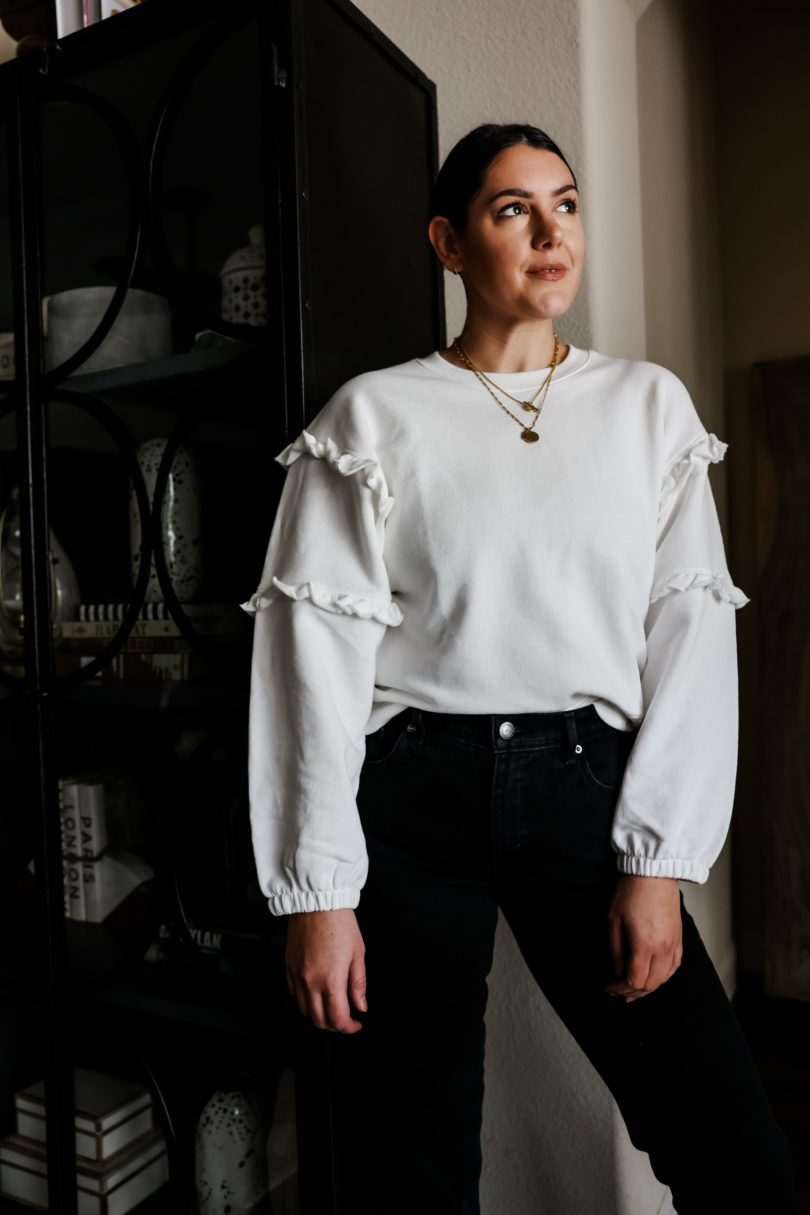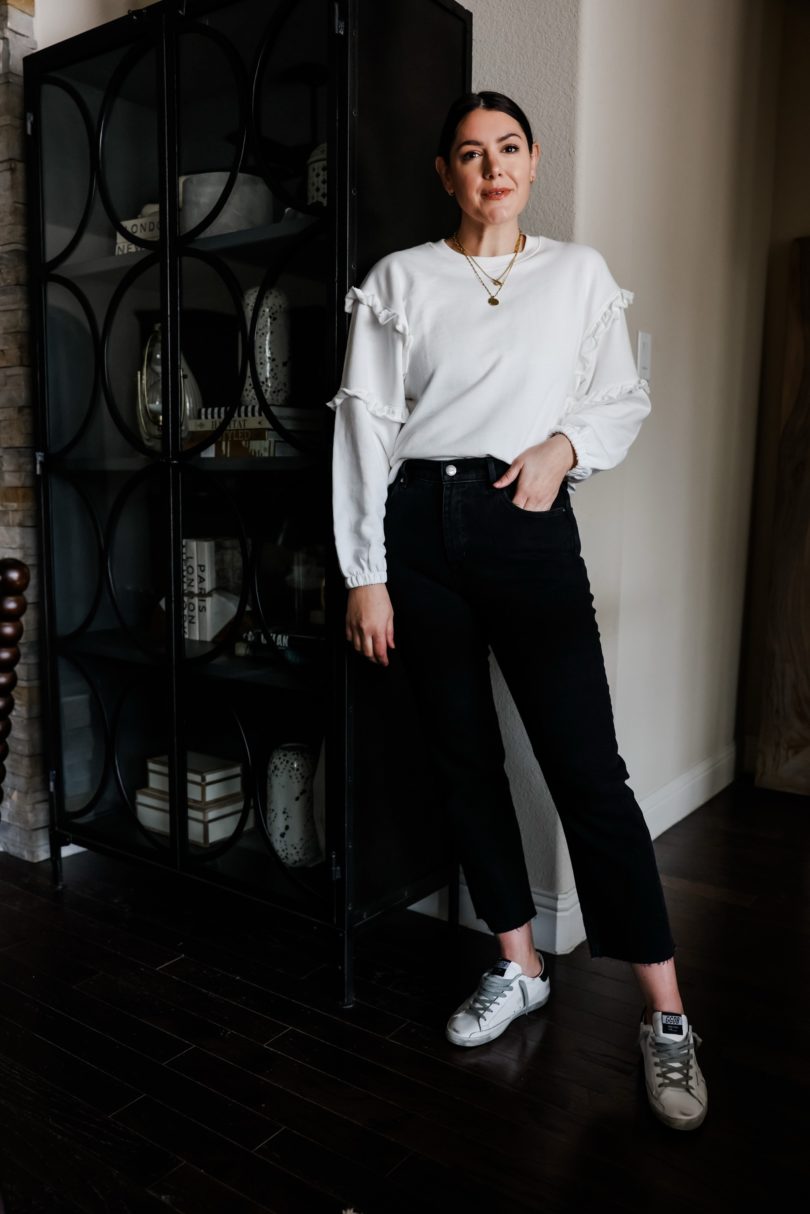 Have you ever loved a trend but didn't realize you loved it maybe a little *too* much? Aye, yes this happens to me quite a lot. So this should not come as a surprise to you at this point but the other day I was hanging some things in my closet up and realized that I am having a slight obsession — no, let's call it devotion — to fancy sweatshirts. Fancy sweatshirts? you ask. Is this something you made up? you ask as a follow up question. Yes and no. I don't think the official name for these are fancy sweatshirts but that's what they are — regular sweatshirts with a little detail to them. May it be a puff sleeve, a ruffle detail, a cool vintage print — whatever it is that little details makes it, in fact, fancy. It's not a regular sweatshirt, it's a cool sweatshirt.
And yes — I'm well aware that I am redefining the word 'fancy' here. Mansions and butlers have exited the chat.
This one here is by Rebecca Minkoff and it's so cozy. Which is good because it's negative something stupid here today. This sweatshirt fits a bit generously, as you can tell especially in the sleeves. This is on purpose, but just know it does fit loose if you buy it in your normal size. I am in my tried and true size medium.
Oh and I know this post is about sweatshirts but I'd be remiss if I didn't mention my jeans! These are from LOFT and I just picked them up. They're a really nice alternative to skinny jeans and if you've been wanting to try a 'vintage' look denim but have been intimidated by it (or the price of some!) these are a great piece to get! I am in the size 6/28, fit is true to size. They are a more structured denim, vintage feel and fit but have a bit of stretch to them. (Pretty sure they are 40% off today too!)
A Few Other Options
Back to Fancy Sweatshirts, I told you I have quite a few so I thought I'd share them below! A few different price points as well.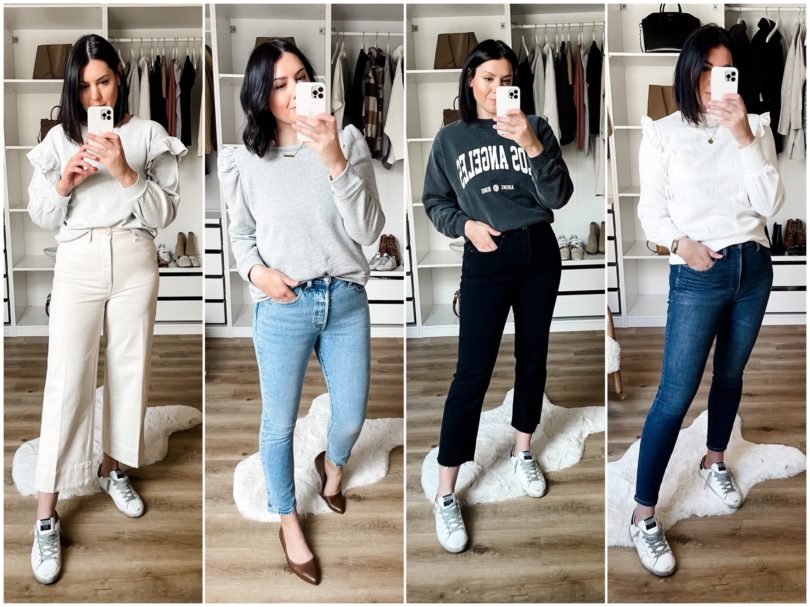 1 / Loft Ruffle Sleeve Sweatshirt : I'm in the medium, fit is loose but TTS!
2 / Amazon 'Cable Stitch' Puff Sleeve Sweatshirt : I'm in the medium, it's a more tailored fit than a regular sweatshirt. Size up if in between sizes.
3 / Anine Bing Graphic Sweatshirt : I am in the medium and it fits loose but perfectly! TTS.
4 / Amazon Goodthreads Ruffle Sleeve Sweatshirt : fit is TTS but a little bit more fitted. Size up if you need extra room in the shoulders / boob area.
I say give this look a try — pair it with any of your denim and feel *fancy* — well my version of fancy, anyway. 😉