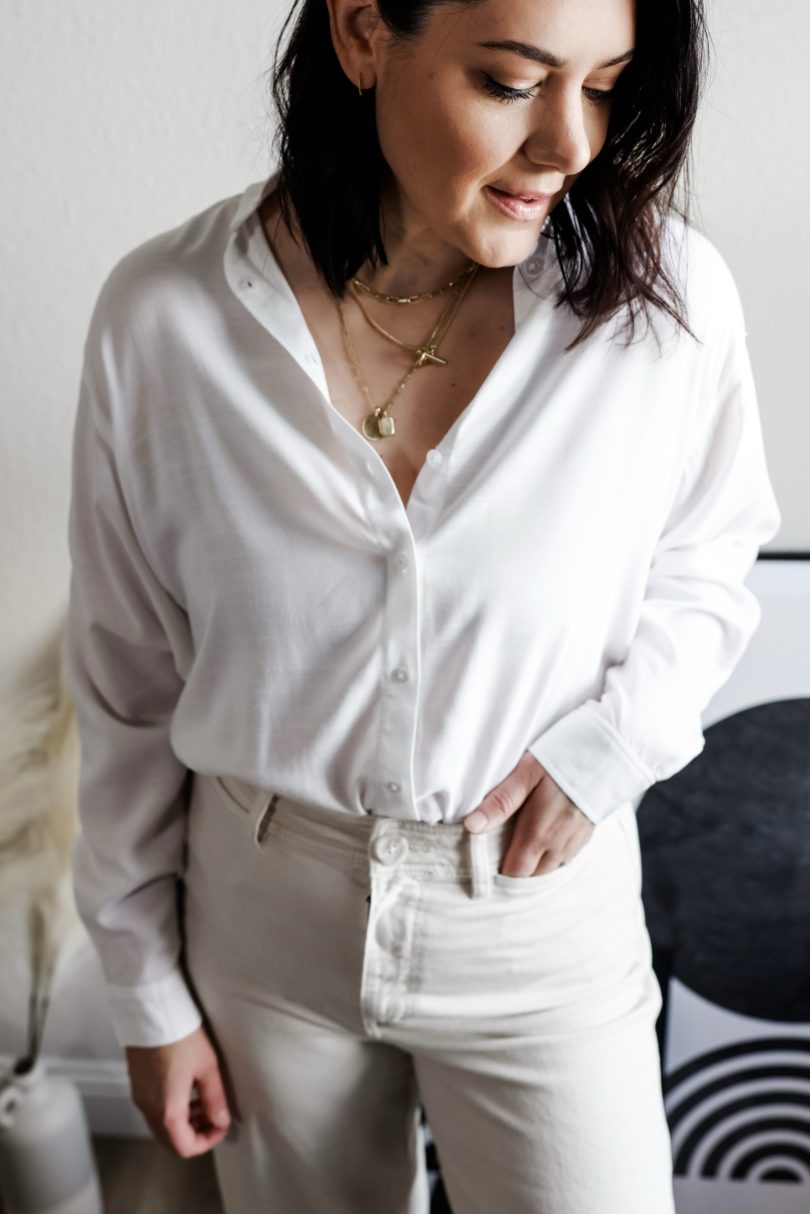 I get questions from time to time on IG about my necklaces, earrings etc and honestly I rotate the same pieces almost everyday! I keep it pretty simple so I thought I'd share with you my go-to pieces.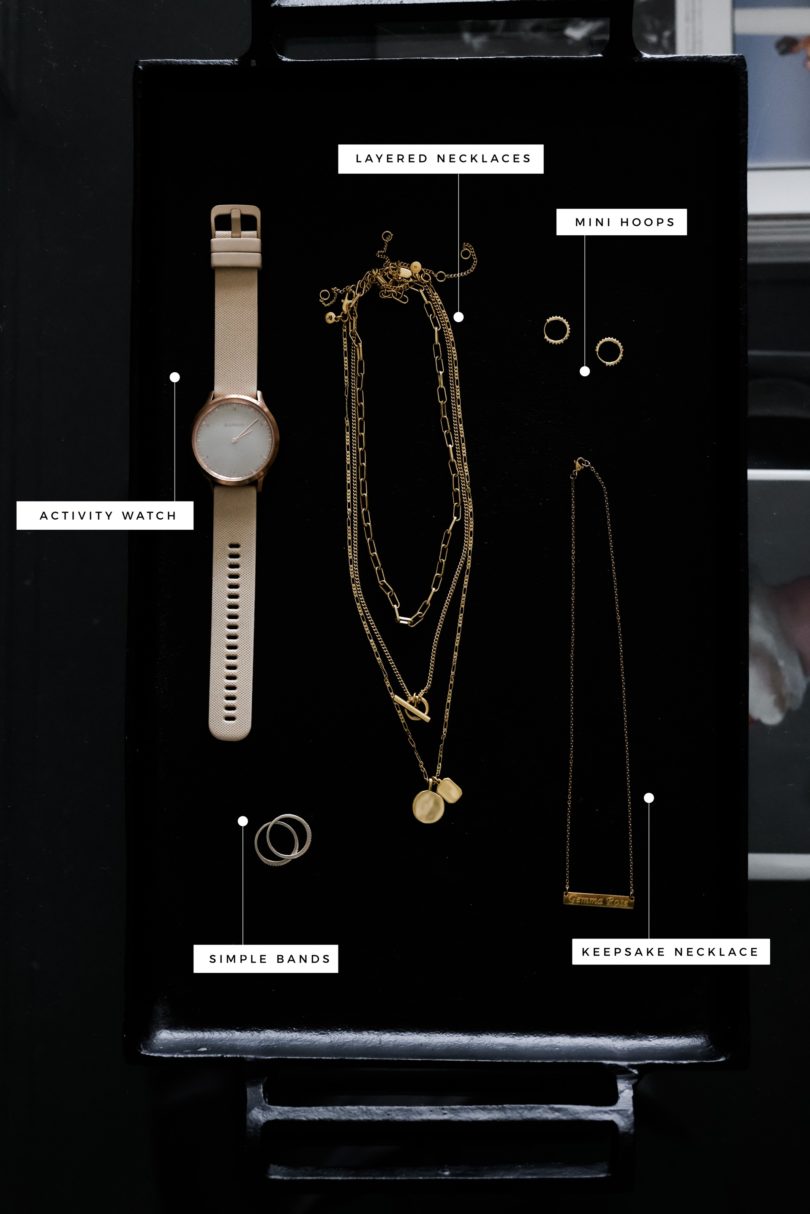 This is my latest addition to my collection which I absolutely love. I love a layered look and this one is a no brainer because all three come in the set. So you can wear them layered (obviously) or you can break them out for three different necklaces. I wear them all together but I like to have the options, especially the chain link necklace.
This necklace is such a good price for all three as well! You can find it here.

Another necklace in my jewelry canon is this pretty gold bar necklace that actually has 'Gemma' engraved on it. A gift from my sister, I rotate this necklace in and out, pairing it with the chain link necklace from the set above. Great quality for an Etsy find!
I have the 18″ necklace. Find it here. 

Every since cutting my hair, I've worn this pair of earrings every single day. Not even an exaggeration. They are the perfect size for everyday wear and Gorjana has the quality to wear day in and day out. They don't lose their sheen or rust, even if I forget to take them out for showers, etc. I love the look of a tiny hoop, so classic and unfussy.

I've been wearing my Garmin watch for about 2 years now and I love it! Before this cold blast, I was trying to get my 10k steps in everyday and wearing that watch helped keep me motivated. I prefer it over an Apple Watch because I find it to be more accurate and I like the app / interface better overall. Plus it looks like a real watch, so it goes with my fancy outfits too. (I use the word 'fancy' very loosely.)
This is the updated version of the watch I have here! Find it here.
PS: this silicone watch band is the best. It's from Amazon and cheap but has been my favorite color and style to wear so far!

Not sure if you've noticed but my wedding ring has gone missing. That's right I keep it safe for 12 years and lose it during quarantine. That time when we never left our house. So yeah, if you see a vintage wedding ring, let me know.
In the meantime I've been wearing my simple wedding bands, which are quite understated. I actually need to find some more rings for my jewelry collection this year, so maybe I'll find some and update this post. You can find similar bands here.