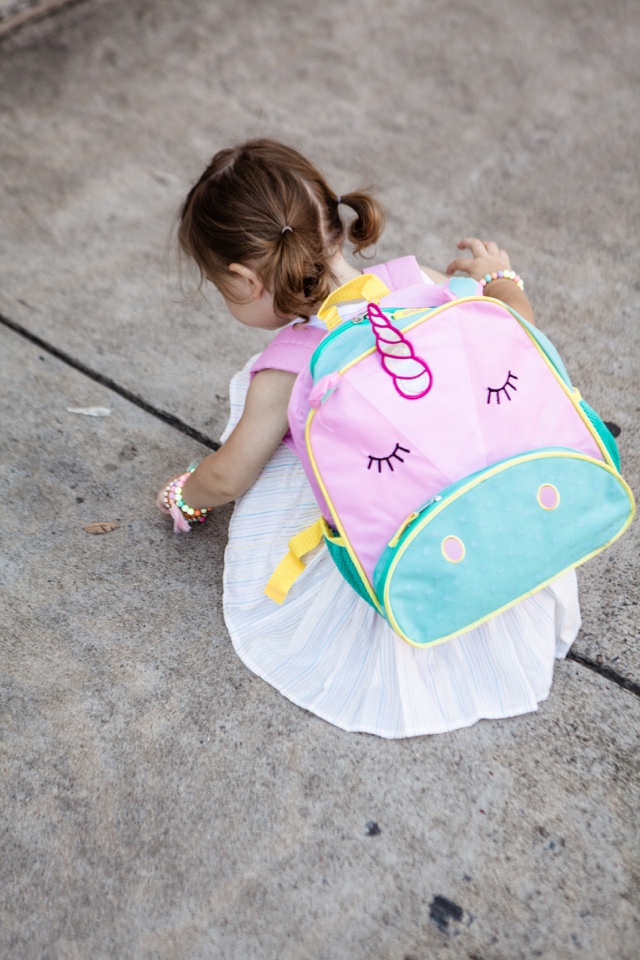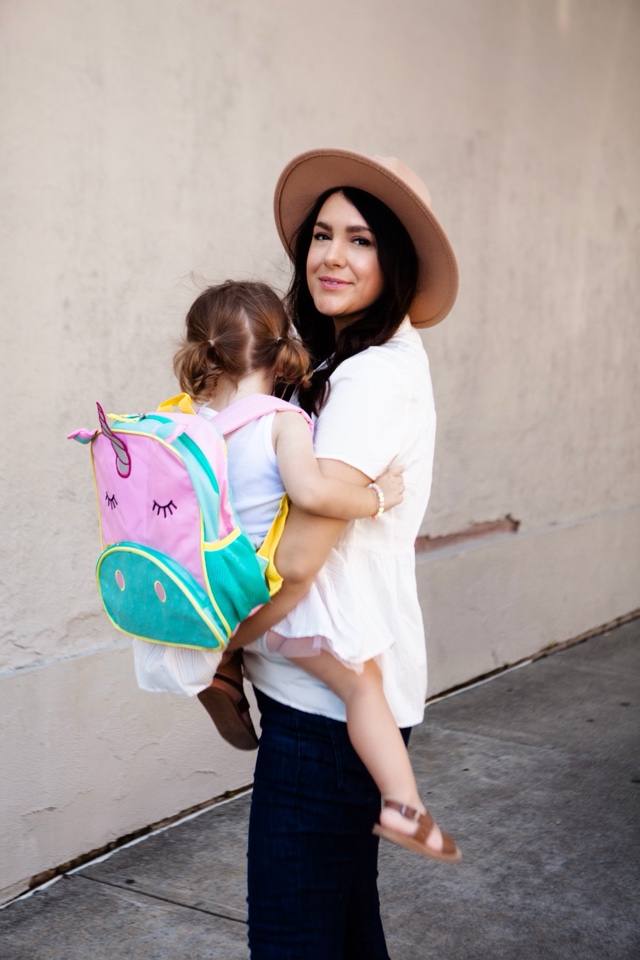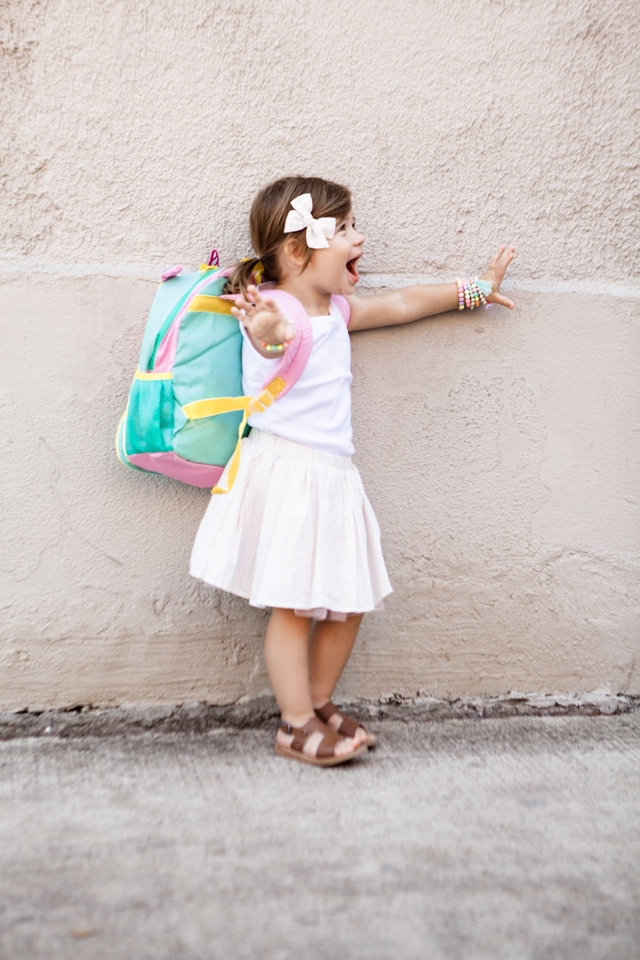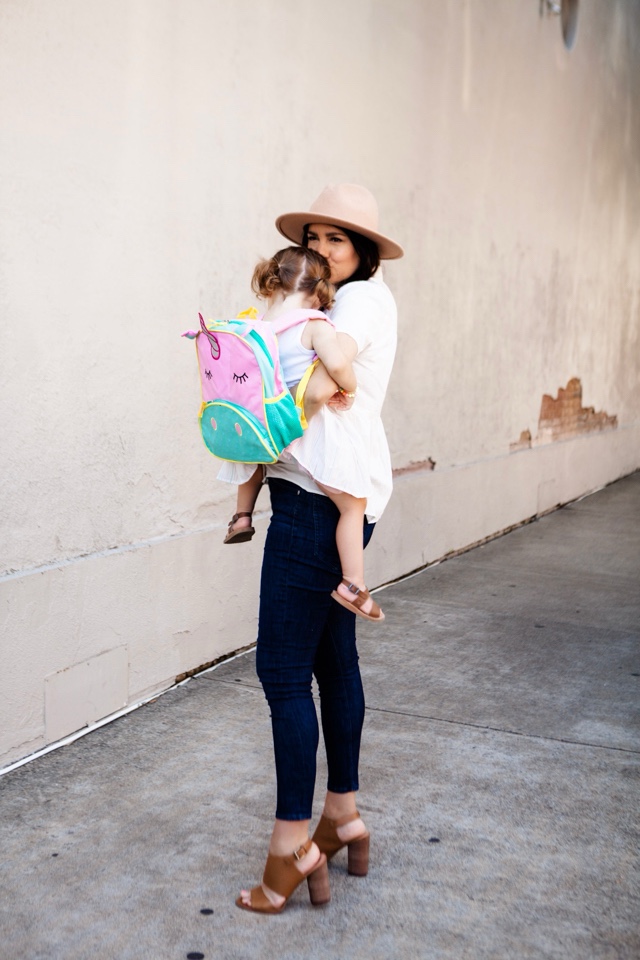 Since I was a little girl, summer has always been an eternal state of mind and time didn't and doesn't really exist in these months. June bleeds into July, July turns into August and then somehow September shows up and before I know it, it's school time again. (Although here in Texas our back to school is August! Is this true for your state as well?) This never failed to surprise be as a kid and even now as an adult; my brain checks out of all modern calendar systems around May and doesn't come to until late August. So I'm always surprised when it's time for back to school shopping because it seems early but I've realized something: the earlier, the better. Look I don't have a kid in school just yet (we've got another 4 years before kinder!) but I like to think ahead and this is what I've learned after watching my sister with her three kids and my friends with older kids: August is the enemy. Look, it's a CRAZY month and you WILL procrastinate and wait until the last week or even DAY before school starts and chaos WILL ensue. You don't think you're going to this year, but, well…you know the old song and dance of August well don't you? So while I used to lament the early showings of back to school items in stores, I've realized that this is actually just a way to help you continue summer a little longer. Get your back to school shopping done now and finish out the summer without stress because you've taken care of your August to-do's now. Sound heavenly right? And the best part is you can do it from your computer, phone, tablet — whatever you shop on — right now! Now I can't help you with school supplies because that's a task, but I CAN help you with back to school styles for your kids!
In fact, I've teamed up with Wal-Mart to bring you back to school styles for little and big kids under $25! I've rounded up the cutest styles for girls and boys below. I know I only have a little toddler girl, but it's surpassingly easy to it's surprisingly easy to pretend you have a cute little boy to shop for! (He looks like me, if you're wondering about this imaginary child.)
As I was imaginary shopping, I a) couldn't believe the prices and b) couldn't believe how cute the styles were! I would legit wear this chambray dress if it came in adult size and I can't get over these knotted tees for girls — every single print is a winner and $5, you could grab up a few!
For the boys, I love this two pack of joggers and I just think this tie dye tee and pocket tee are just darling — or cool…handsome? What is the cool lingo for boys these days?Whatever it is, that's what those tees are. (Oh and Bryan approved, too!)
As always — you can hover over the image and click on it to go directly to the product!
Wonder Nation Tie Front Tee / Wonder Nation Star Sneakers / Wonder Nation Rainbow Tee / Wonder Nation Pleated Skirt Dress / Wonder Nation Tie Front Tank / Wonder Nation Cap Sleeve Dress / Wonder Nation Pull On Jeggings / Wonder Nation Clear Rainbow Backpack / Wonder Nation Unicorn Backpack / Wonder Nation Star Sneakers / Wonder Nation Tie Front Tee / Pop Fashionwear Color Frame Sunglasses / Wonder Nation Dress / Wonder Nation Rainbow Trim Dress / Wonder Nation Scrunch Flats / Wonder Nation Ruffle Chambray Dress / Wonder Nation Bee Backpack
Wonder Nation Knit Sneaker / Wonder Nation Side Panel Shorts / Wonder Nation Button-Up Shirt / Wonder Nation Knit Sneaker / Wonder Nation Tie Dye Tee / Wonder Nation Clear Shark Backpack / Athletic Works Jogger Set / Wonder Nation Tucker Boots / Wonder Nation Jogger 2 Pack / And1 Velcro Sneakers / Phat Farm Zip Hoodie / Piranha Neon Sunglasses / Wonder Nation Varsity T-Shirt / Eastsport Mesh Backpack / Wonder Nation V-Neck Tee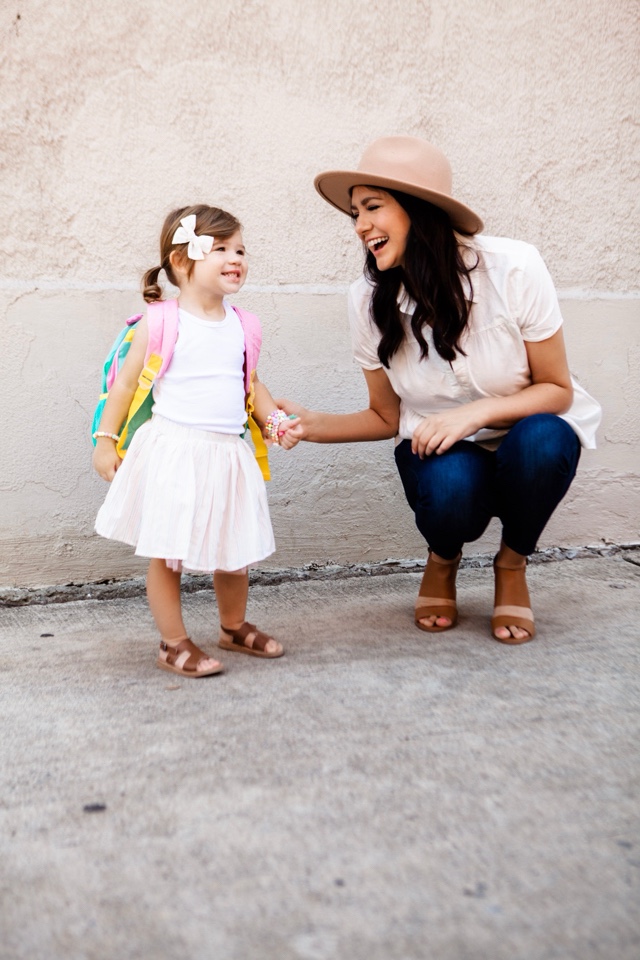 I've also rounded up some super cute toddler girl items too that I found for Gems below! Including her outfit from above! I switched out the tank from this skirt and top combination for a simple white tank because we may or may not have gotten breakfast on our top before the shoot 🙂 But it goes to show why I love buy separates for toddlers because you can mix and match to your heart's content or your toddler's snack schedule. (PS — this skirt is reversible and it's a tulle skirt underneath!)
We obviously LOVE this backpack — Gemma got to pick it out and she hasn't wanted to take it off since. If you're wondering it's packed with toys and snacks. Kind of like my purse. (Just as a note — I went to three local Wal-Marts to find this specific backpack because they were low on stock in store, so if you like these $10 backpacks — there are a lot of animals too — snatch one up online, it's easier and they have super fast shipping on these!) Find this backpack here!
Just as a tip: You can also add in all of your school supplies to your cart too! One and done! Then you can close your computer / phone and get back to summer.
---
Special thank you to Wal-Mart for collaborating on this post and thank YOU for supporting the brands that support this blog!