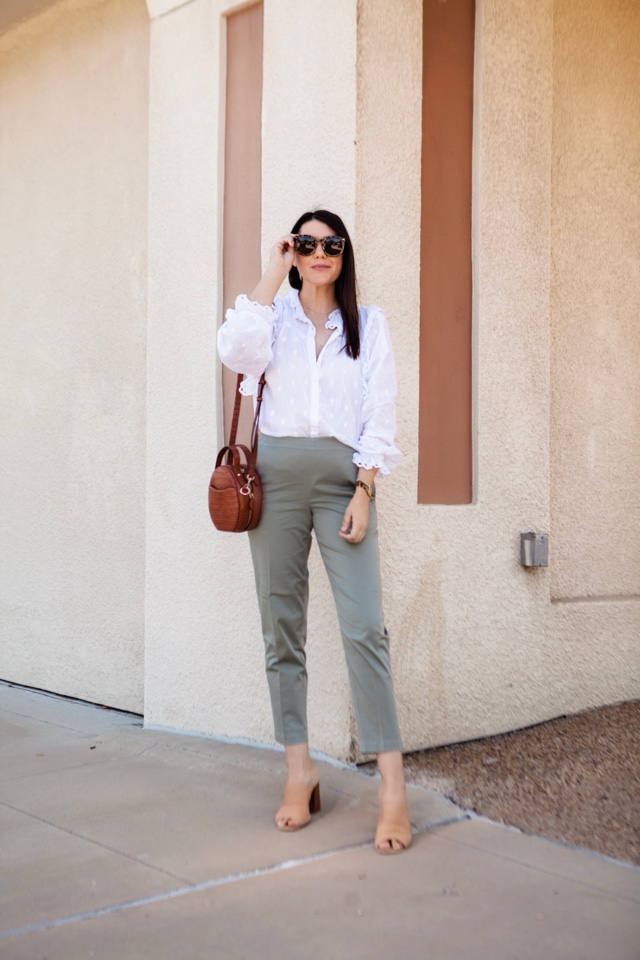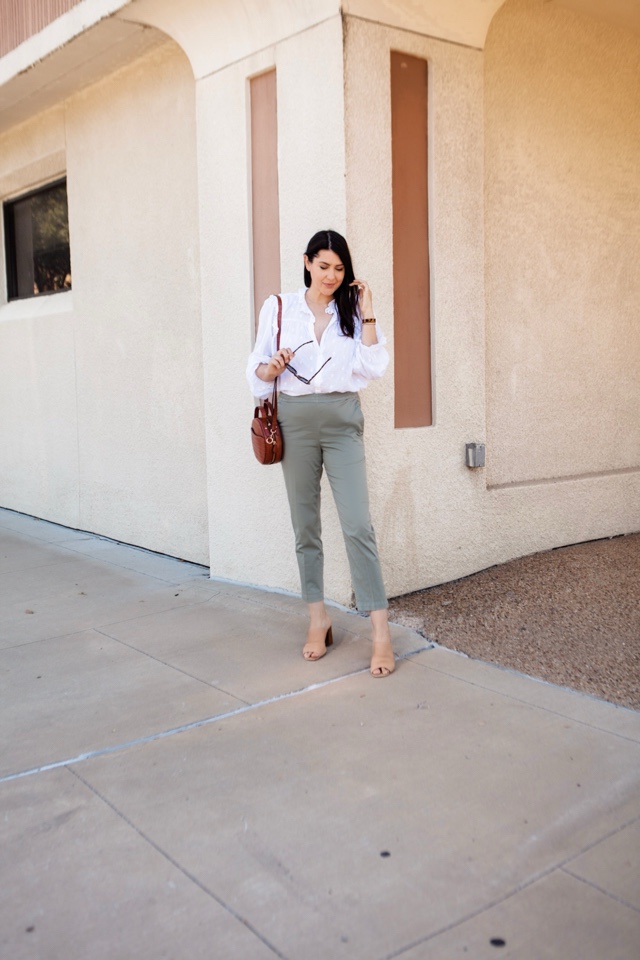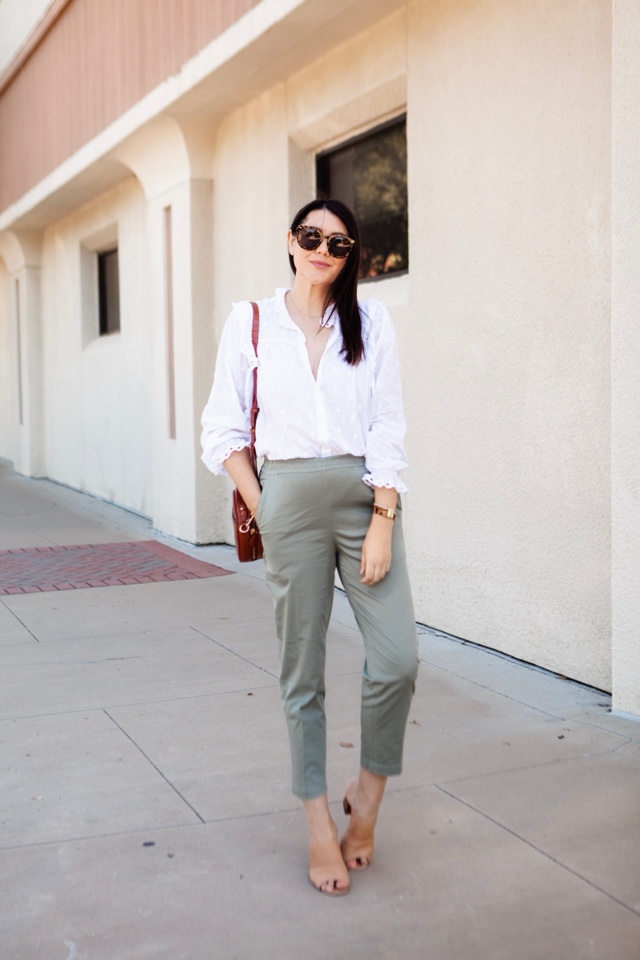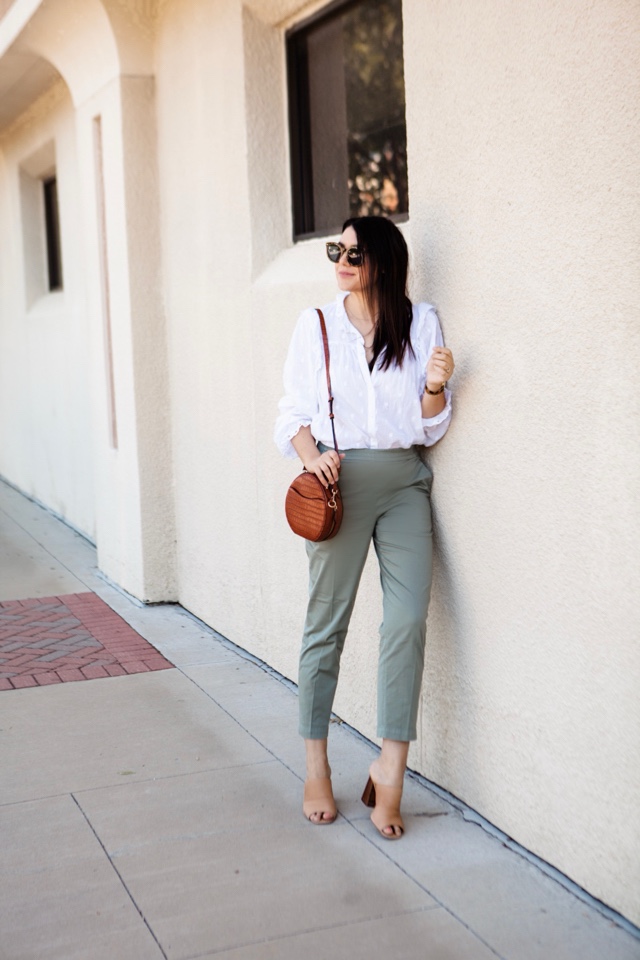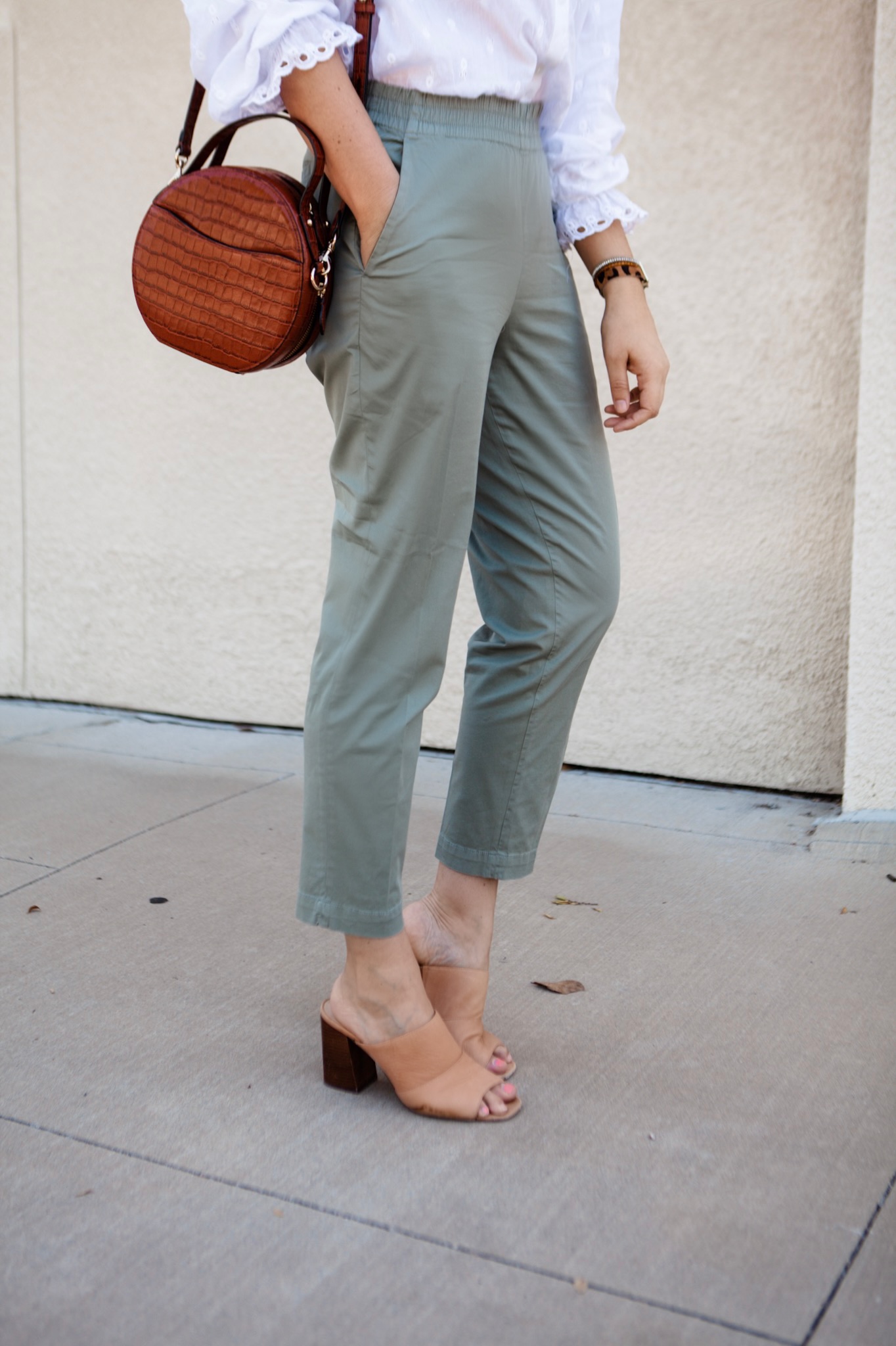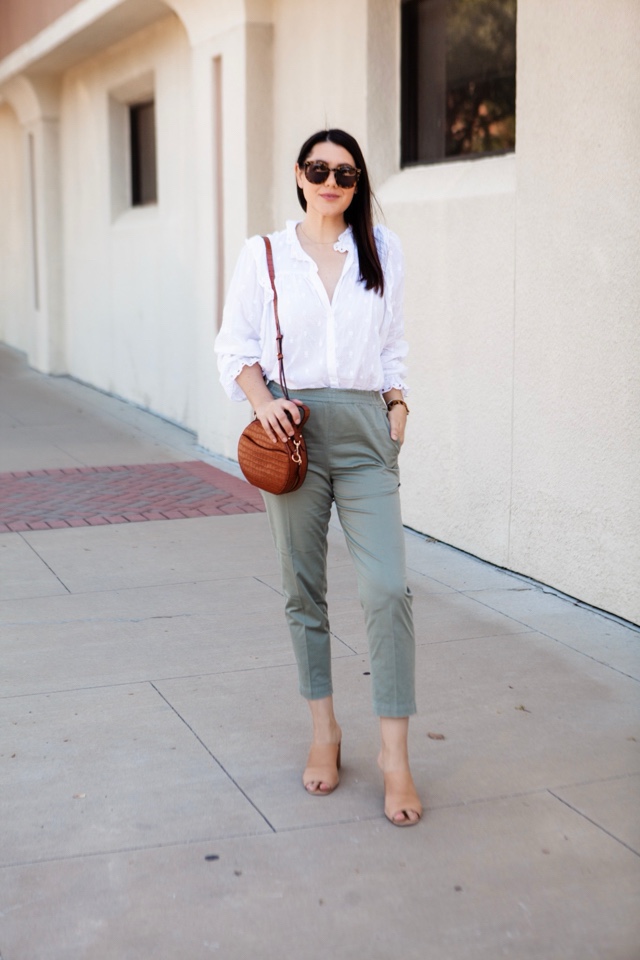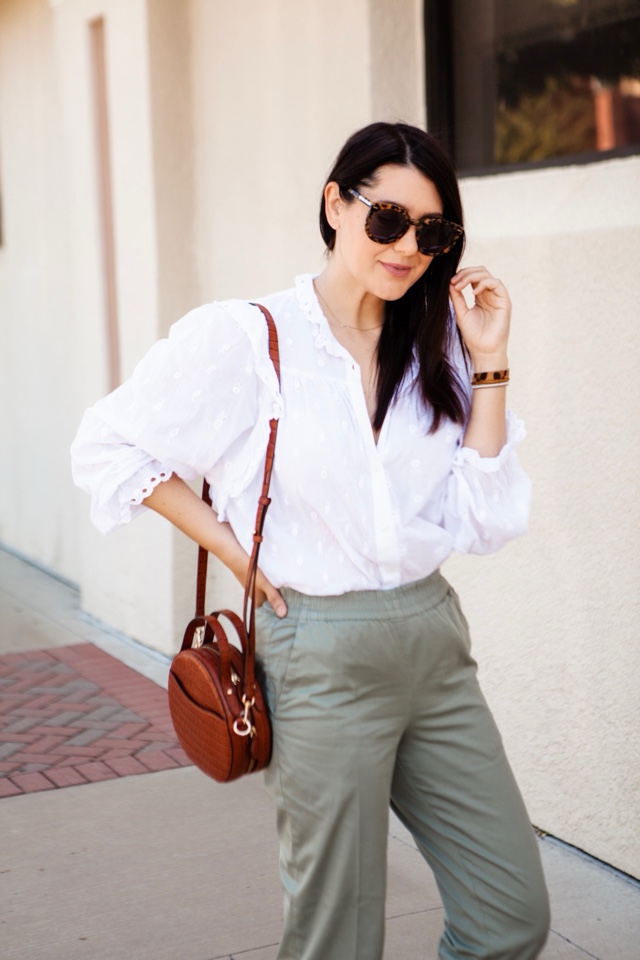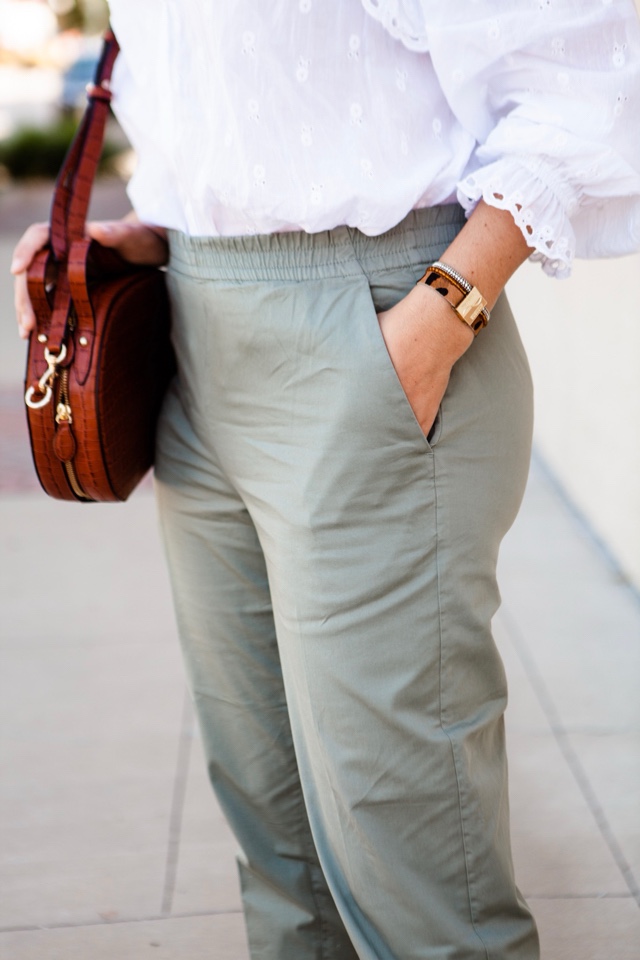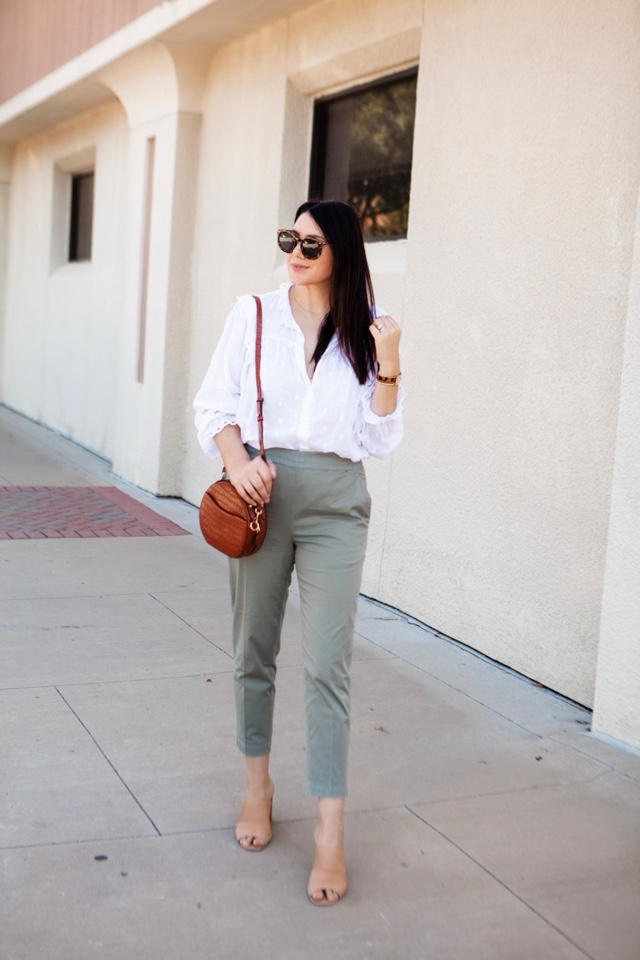 Happy Tuesday, friends! We had a really lovely weekend of basically doing nothing. We didn't really have plans and so we just hung out around the house and found a vintage pop up to explore, swam a little and had a family date night. All in all,  we just played and played and played. Toddlers are really good at reminding you that play is the most important thing. It was a welcome break from the computer and internet last week, so play we did. We ended up buying Gemma a slide because the makeshift ones with blankets and pillows just weren't cutting it. I have to say — best $25 ever spent. If you have a toddler and need a fun something to do, find a slide! (We bought this one here but I found the exact one for $10 cheaper it's just a different color!)
I wanted to share these pants I bought about a month ago from Everlane. I am in the 8, my true to size and I would say they are TTS. I love this color but it does come in a few other shades. This shade feels the easiest to wear most seasons, it's light enough for spring / summer and would pair dark clothes into fall. You can find them here!
I paired it with this oversized eyelet blouse and honestly, I'm feeling kind of fancy for a Tuesday! I didn't mean for that to happen but you know what? I don't mind it at all. You can find my top here — size down one for a smaller fit. I'm in the 8 but would have preferred a 6.
I always feel a bit hungover from the Nordstrom sale when it comes to content and outfits on here. I'm always wondering what you guys are looking for as far as inspiration and style? If you ever think, hey! I wish she would write about or wear fill in the blank) then let me know! I'm wanting to change some things up so if there is a something you'd like to see, let me know!