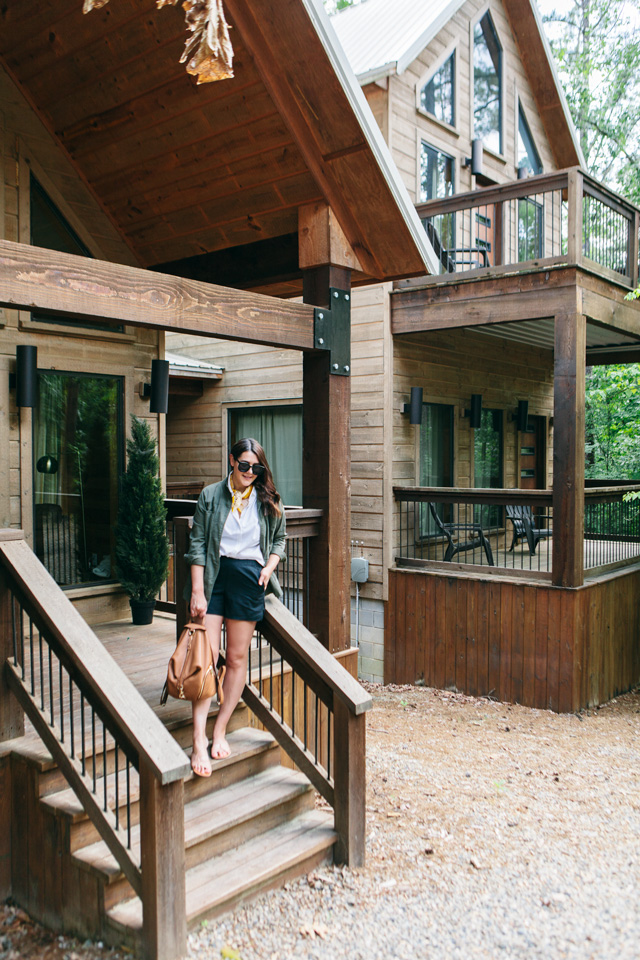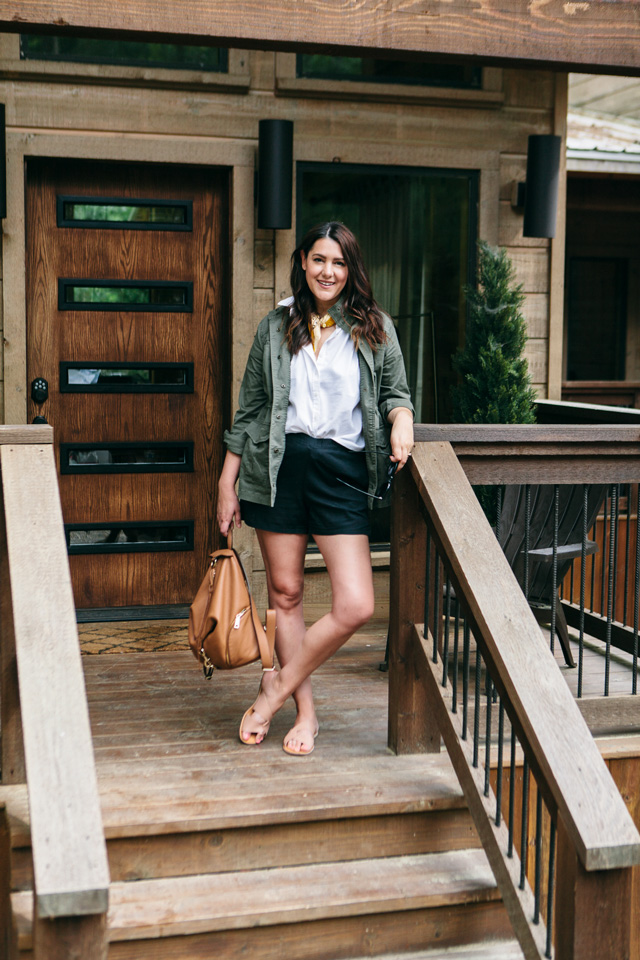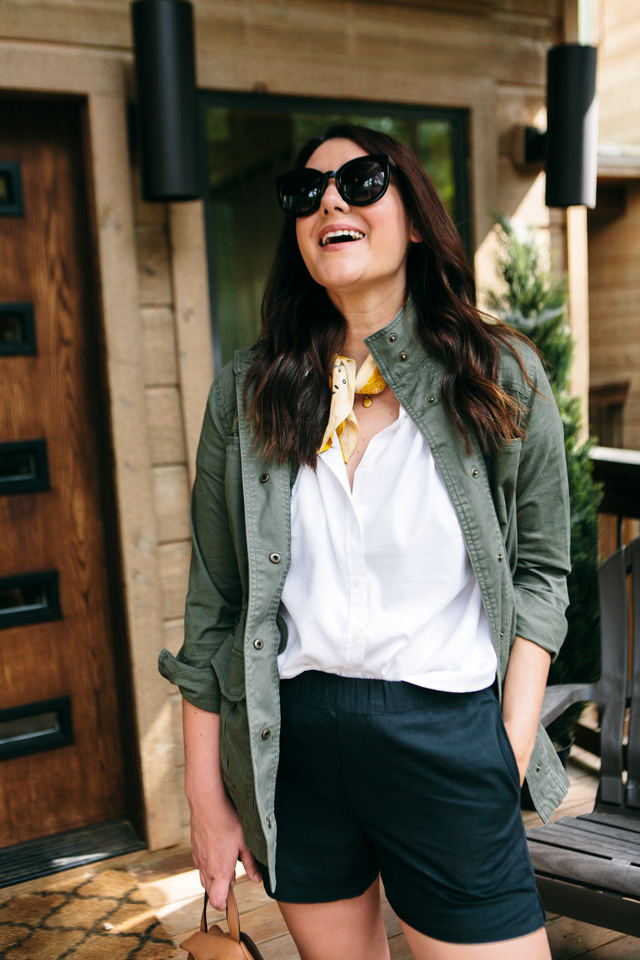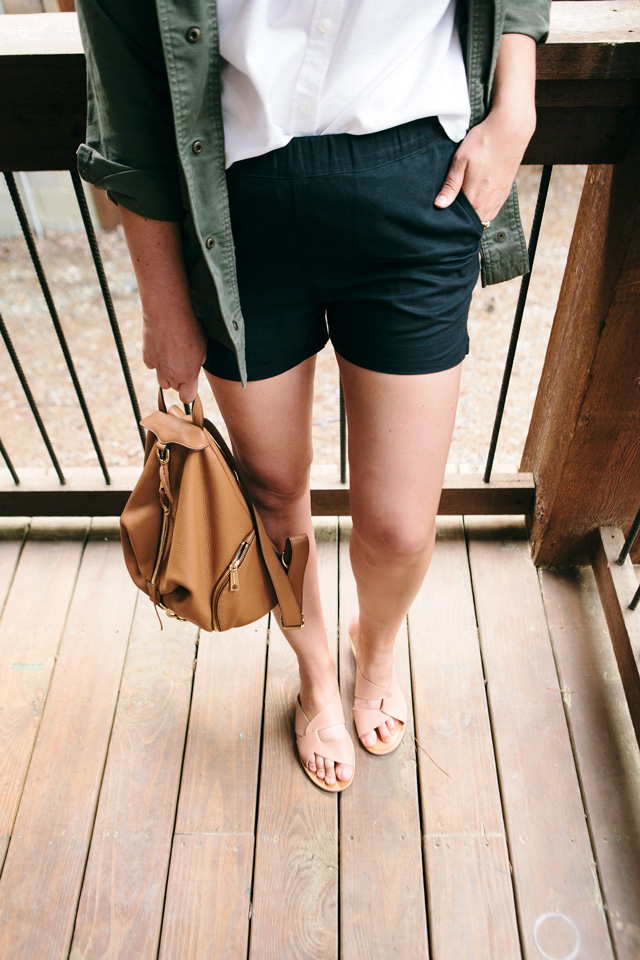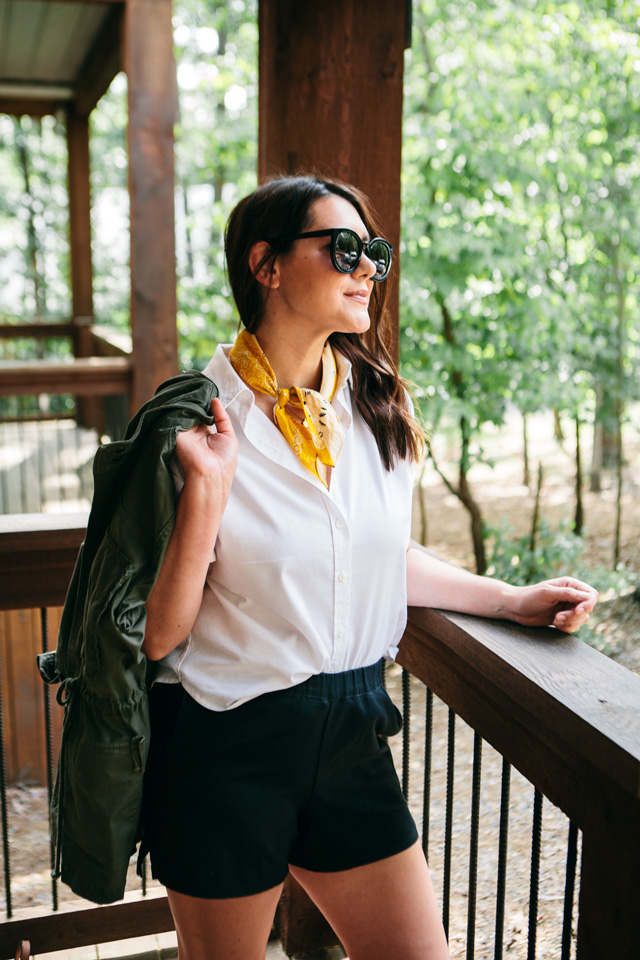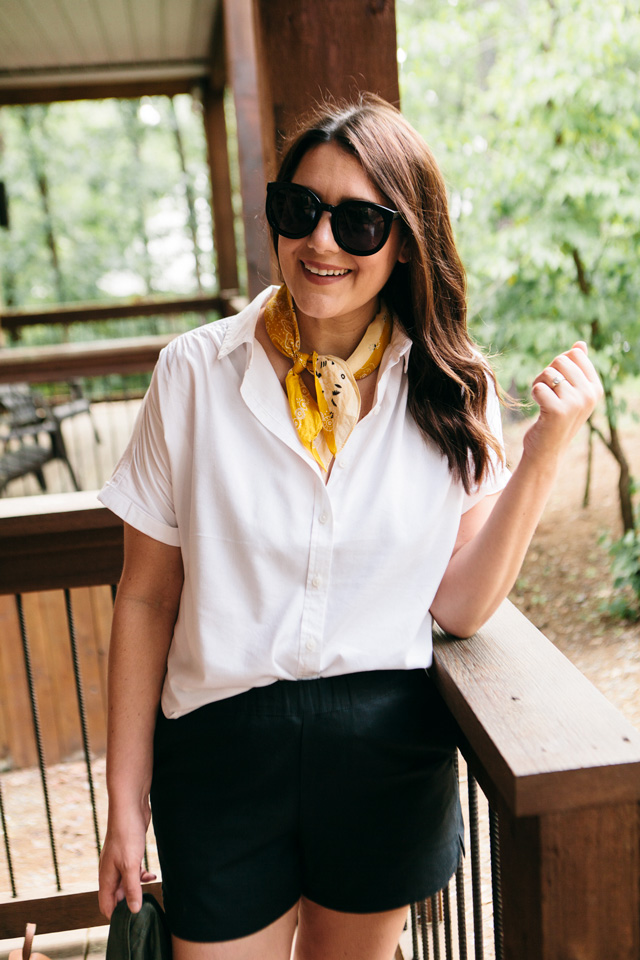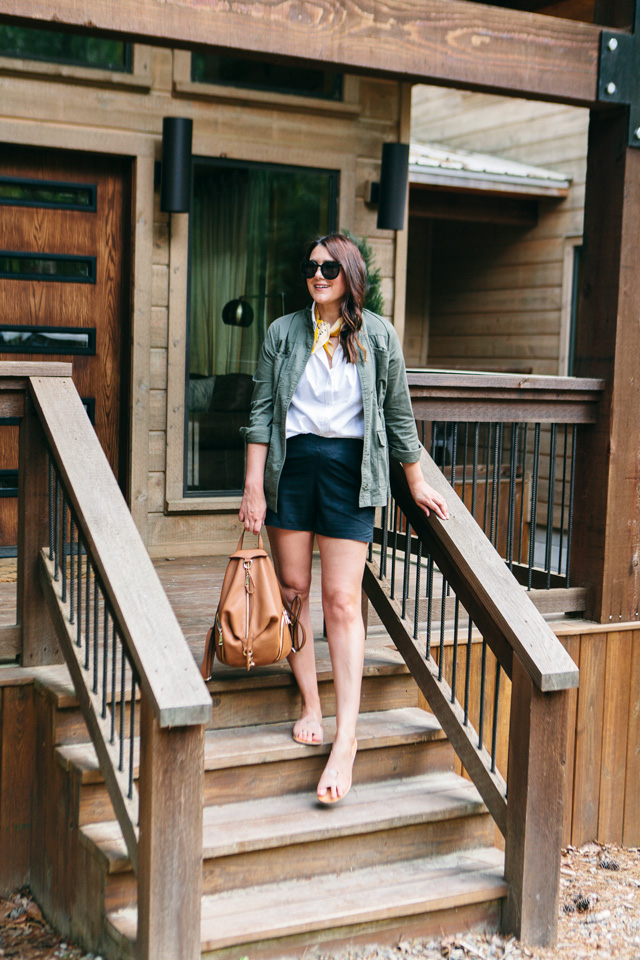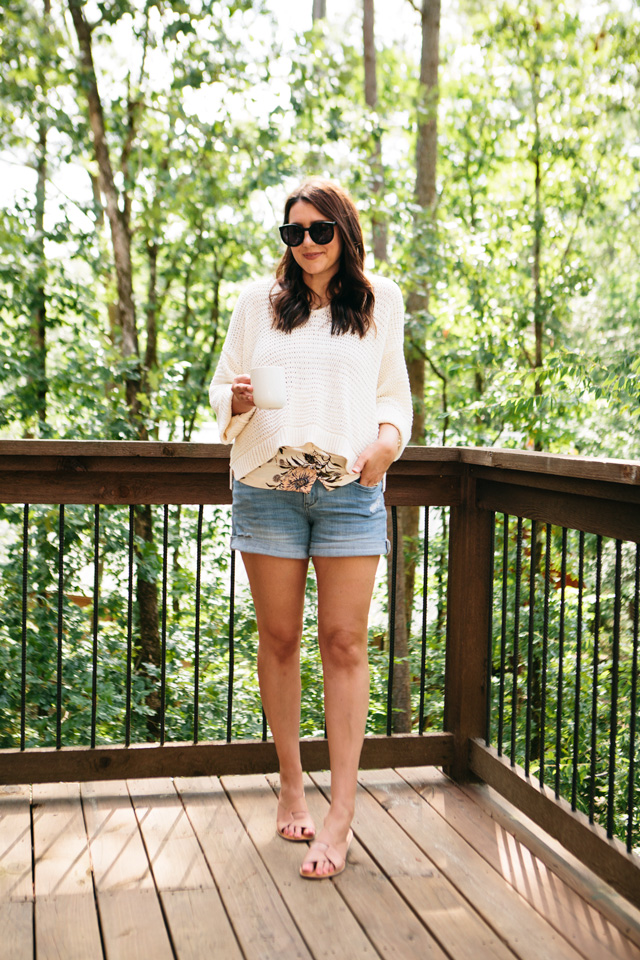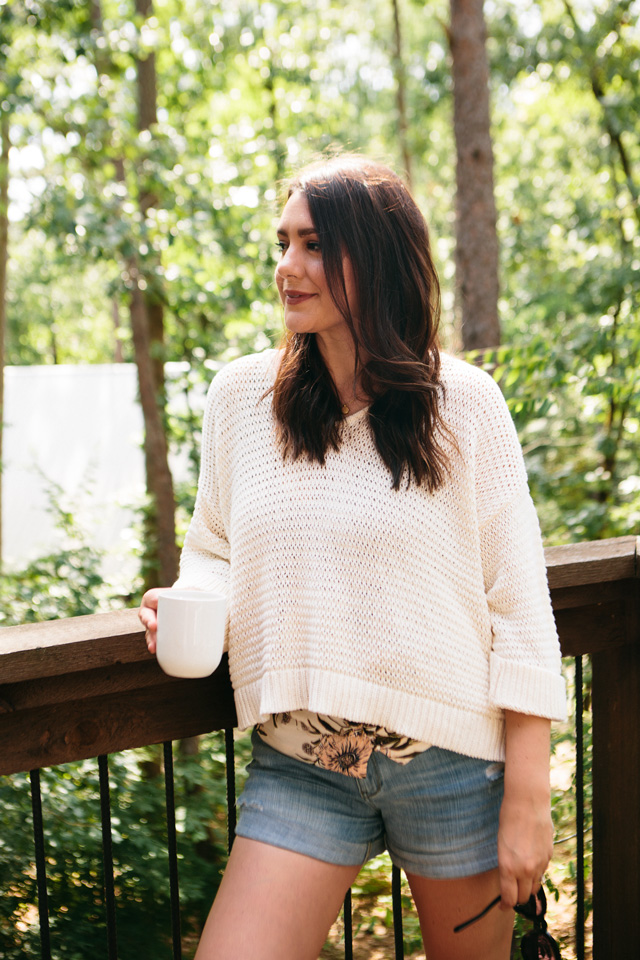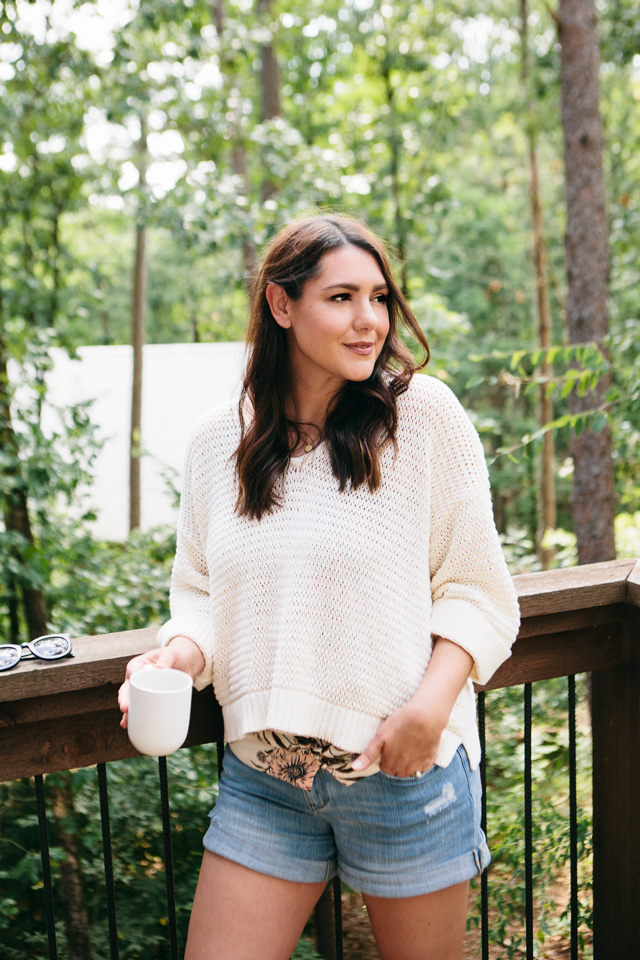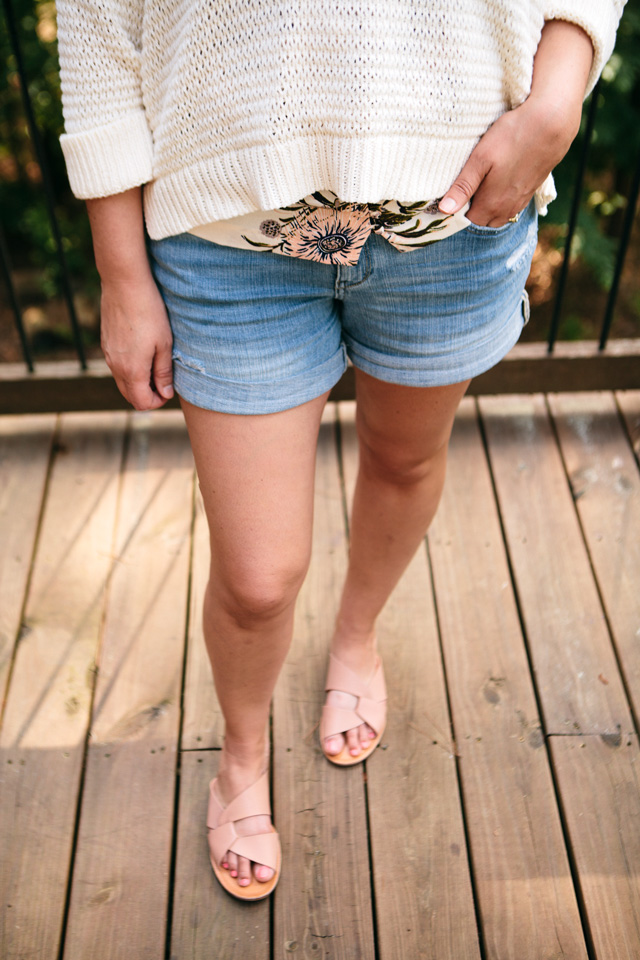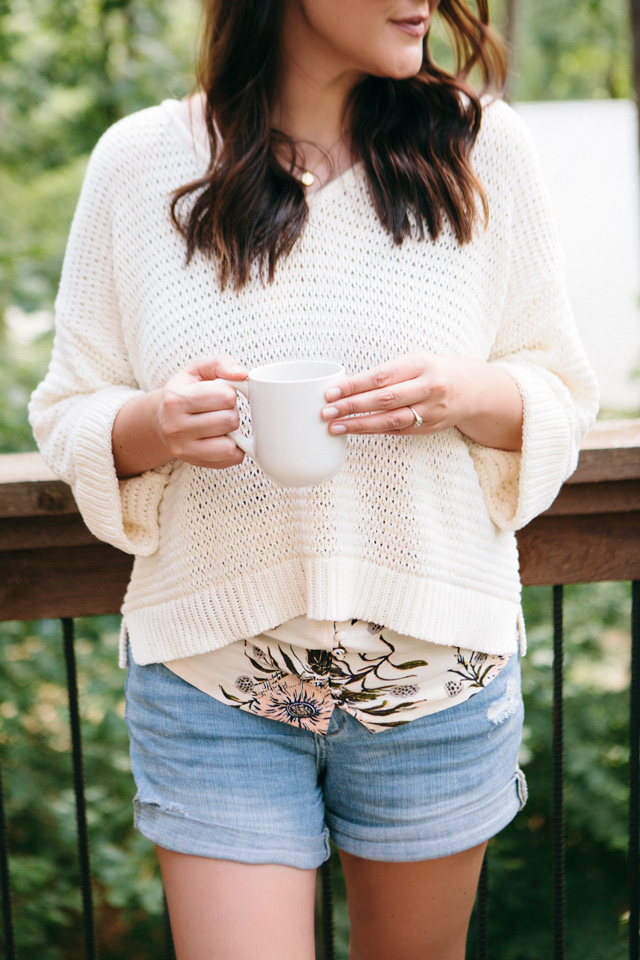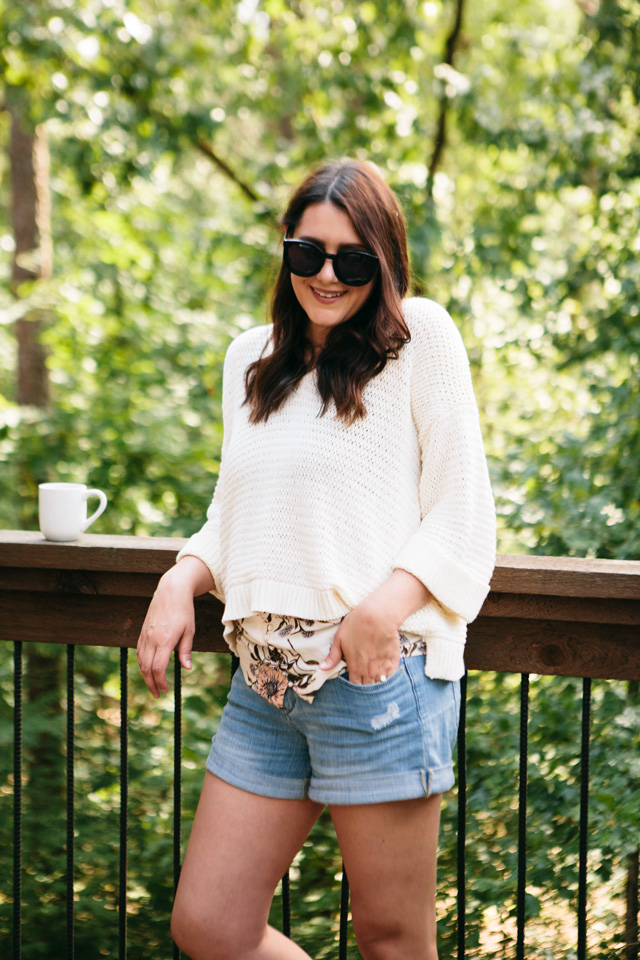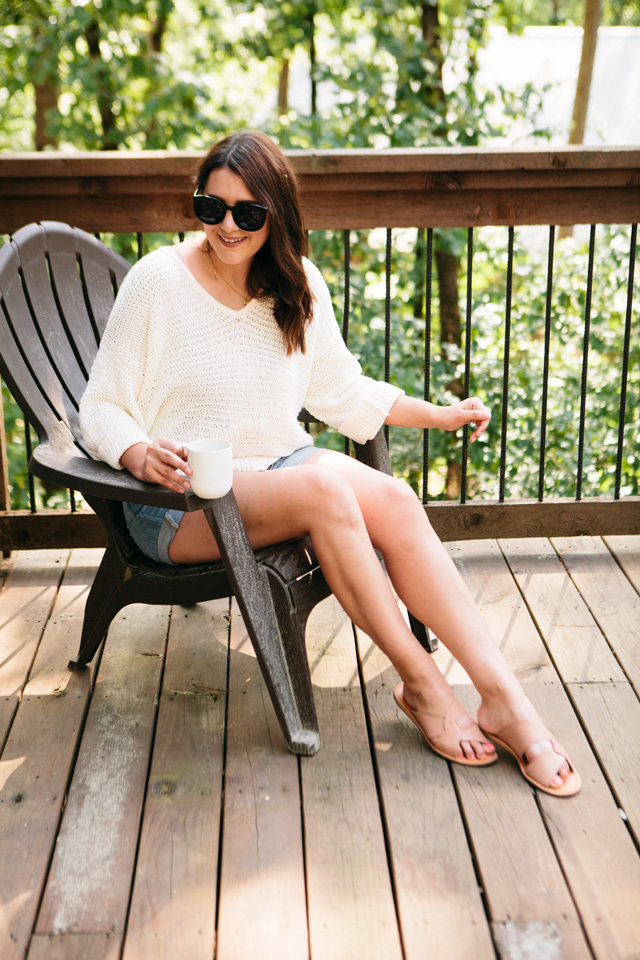 This past weekend, my parents and our little family headed north (had to look on the map because we are usually heading south) to Broken Bow Lake in Oklahoma. I've heard lots of great things about Broken Bow but I've never been, so when my parents asked if we would join them on my dad's fishing trip I was thrilled! We found this modern cabin in the woods (okay woods-ish) that had a campfire and was honestly perfect for a relaxing weekend away. We didn't fish but we did go to the water each evening just to stick our toes in. It was quite cool so I was glad I packed a jacket and a sweater for the mornings. I shed those laters throughout the day but it's always nice to pack extra layers when traveling.
These black shorts are a really fast favorite of mine. I wore them last week here and I knew I needed to bring them on this trip! I packed them with this button down from Target, aptly named the Camp Shirt. And then I tossed in the suitcase my anorak for good measure and I realized I had this scarf tucked in my backpack the whole time. So before I knew it, my Camp Kendi outfit was complete. Was I planning on dressing in theme all weekend? No, but my subconscious is much sneakier than I know.
First Outfit Details
Okay back to the Madewell shorts: they are SO comfortable but they still feel tailored. I'd buy them in every color but I'm trying to be good this month (I'm trying to save a little before the Nordstrom Anniversary sale, tbh) and so black is the easiest color to pair in my closet. They truly can be worn casual or dressed up. I'd say this look is casual dressy, somewhere in the middle. And I just noticed they are on sale!! Best $30 you'll spend this summer.
You can find these shorts ON SALE here! 
Speaking of on sale, this perfect summer pullover is on sale too! It looks like the x-small has sold out but the other sizes are there! I would say if you've been eyeing this, jump on it! I am in the medium and it fits perfectly slouchy.
You can find this sweater here!
Second Outfit Details
---
For those who were asking about where we stayed, we stayed at a place we found on Airbnb called 'Tranquil Skies'. It was perfect for two families (my parents and us) because there were two separate bedrooms and then a living space with a kitchen. I will say it's pretty bright in the upstairs room, so if you need dark darkness as I do, you might want to think twice about this place or bring an eye mask. There is also the sister cabin next to it that would be perfect for a couple or if you have a little one, with just you and the little one!
Here is the place that we stayed in Broken Bow!