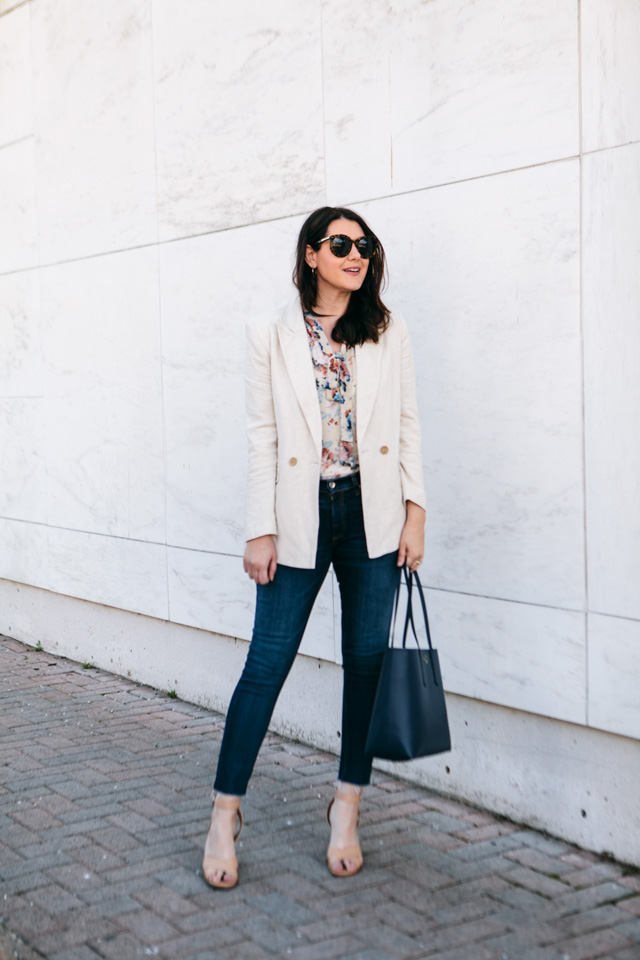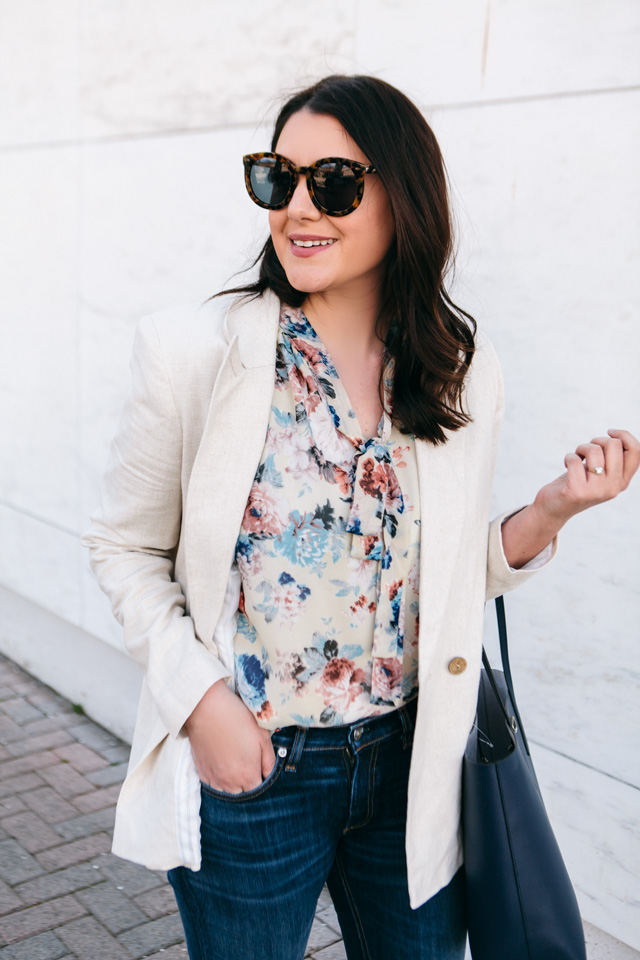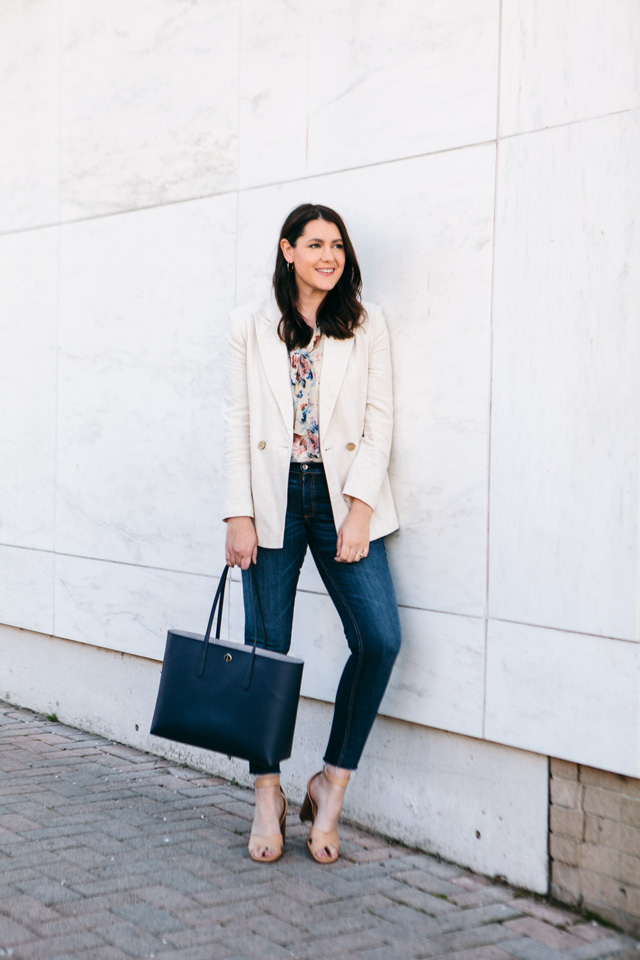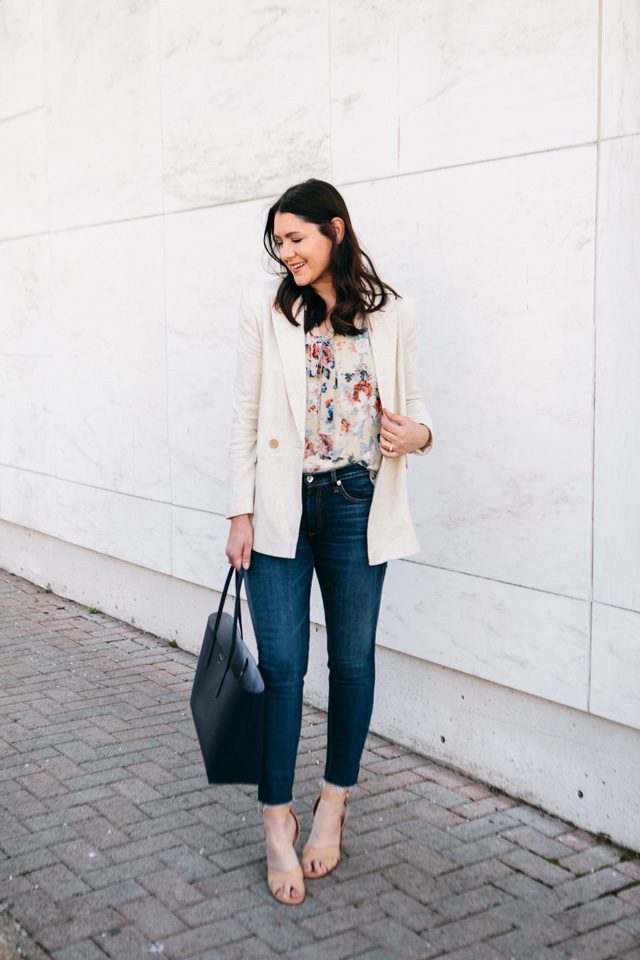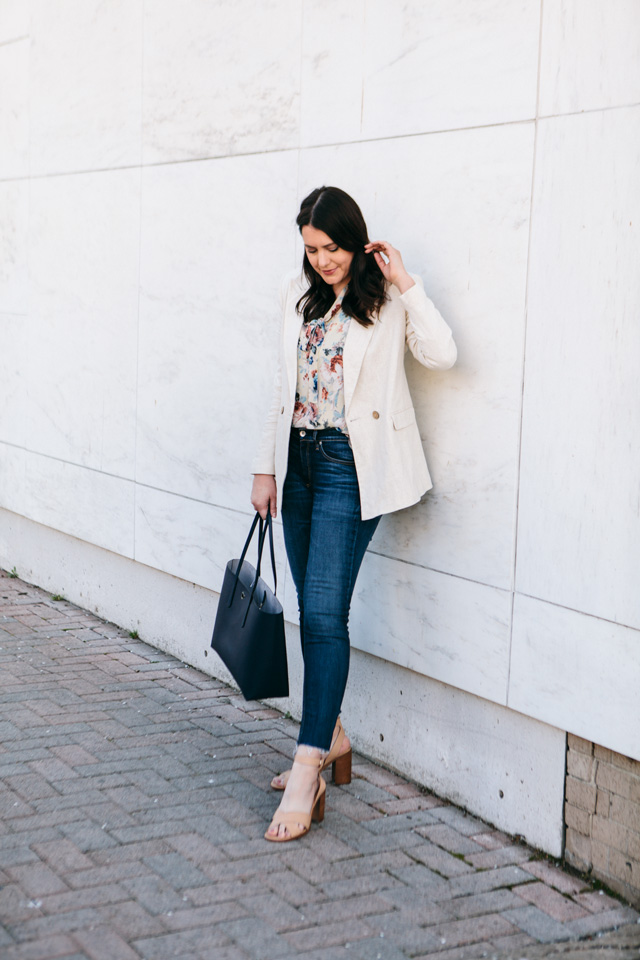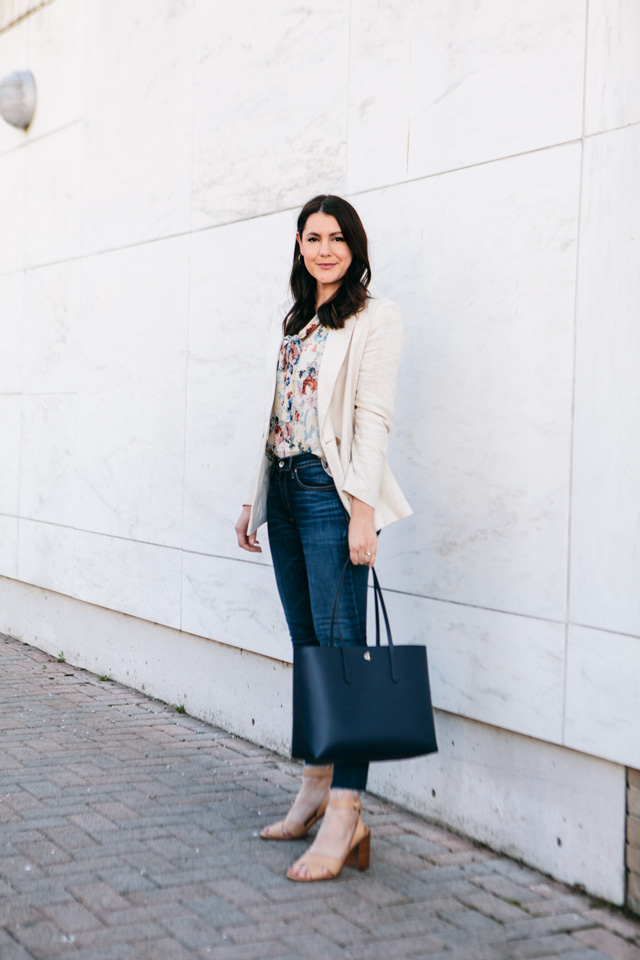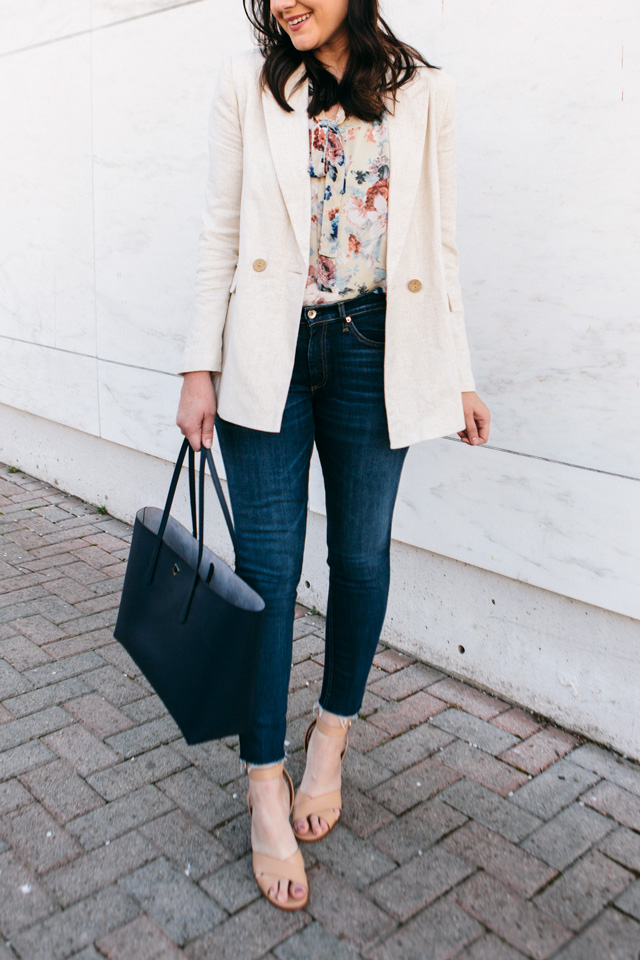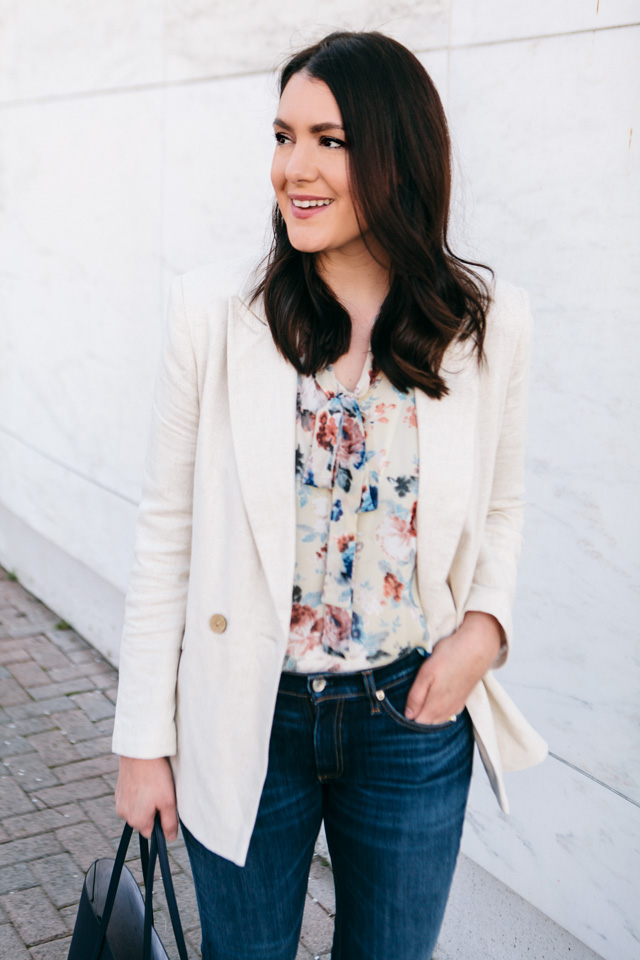 First off, how amazing is this floral blouse? It's exactly what I want to wear on the first day of spring. It feels so delicate and feminine with the little tie front and you can't see it, but the sleeves have ruffles. (You can see it here or just take my word for it.) It's under $50, too!
So I immediately jumped on this blazer after I posted it from my Add to Cart post last week. So yes, I actually did add it to a cart 😉 Topshop is allllll over the place with sizes I find, and usually, it's too small. So I was nervous when I got the 8 because they said it would fit a 6-8 and I'm just not a 6. But TWIST — this blazer fits PERFECTLY TTS. It's slightly oversized which is exactly how I like my blazers these days. So I would say stick to the numeric number of this blazer when ordering and expect it to be oversized. If you want it to fit more tailored, size down one and you should be good!
(Side note: I found a dupe at Target! Find it here!)
My favorite pair of denim lately is on sale now! This pair is Rag & Bone (seriously the longest lasting pair of jeans you'll own) and I love the ankle hem for spring. I just realized today they are 40% off and you can find them here.