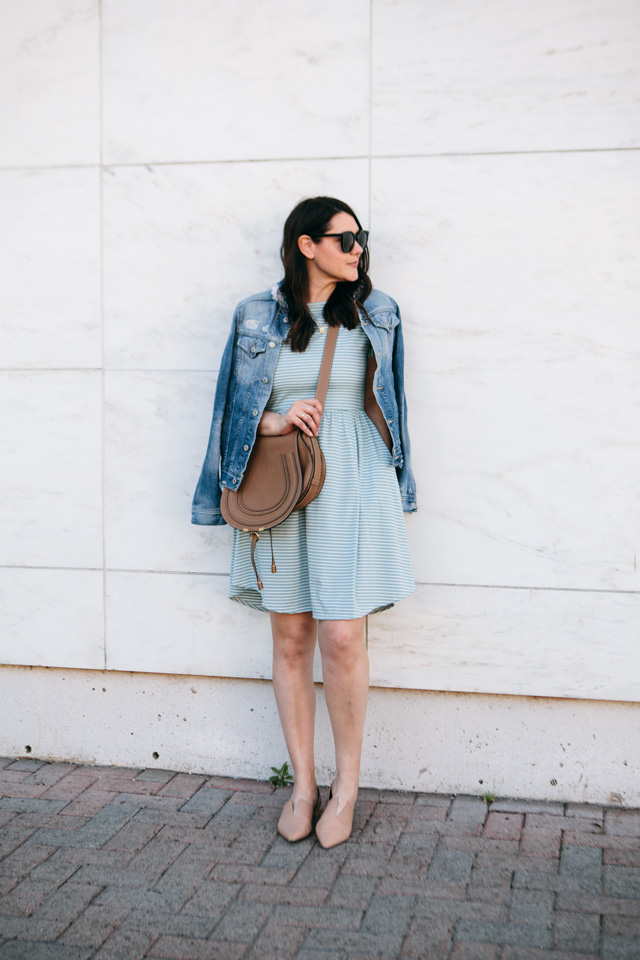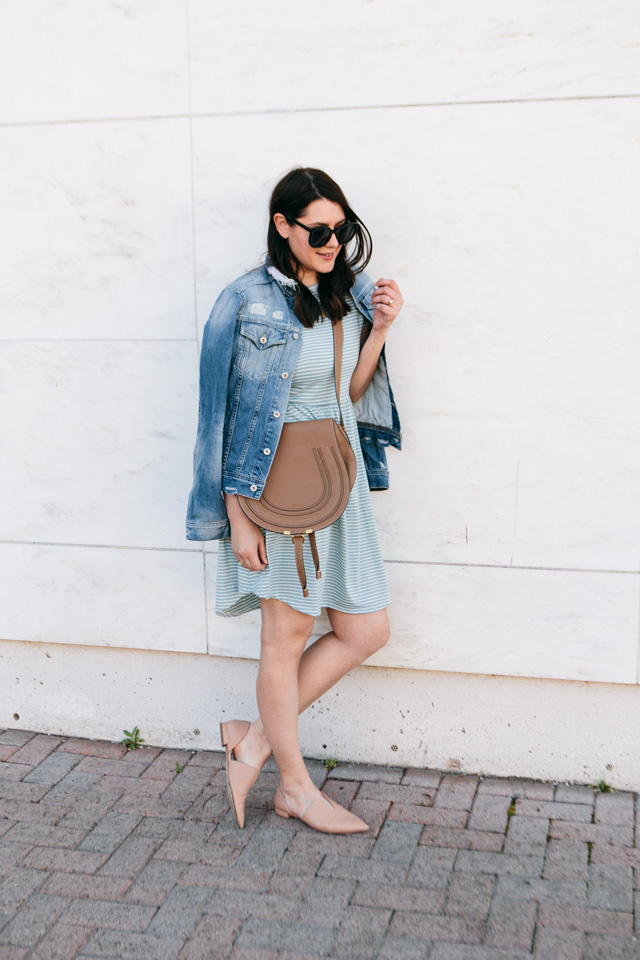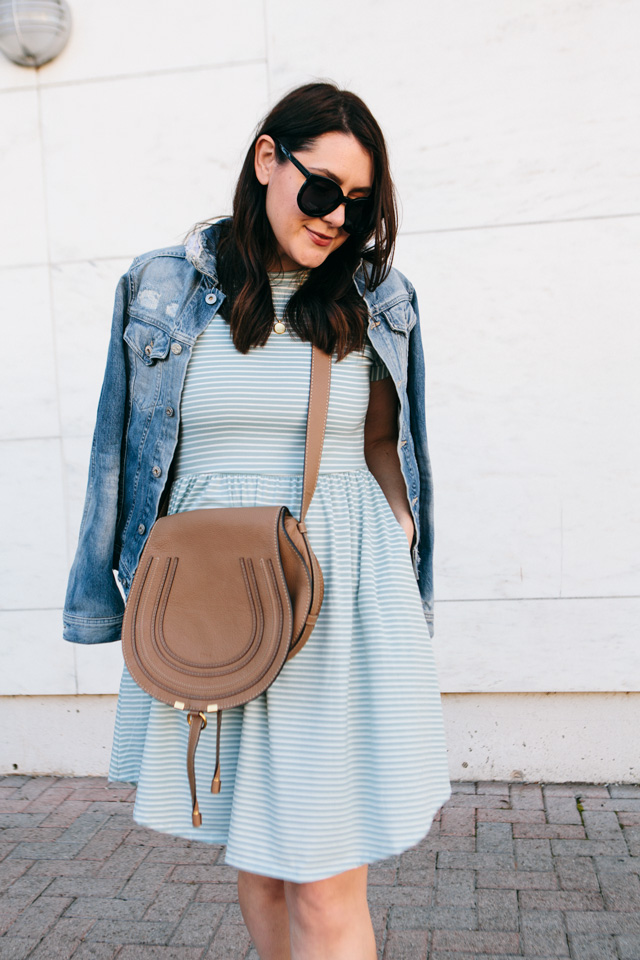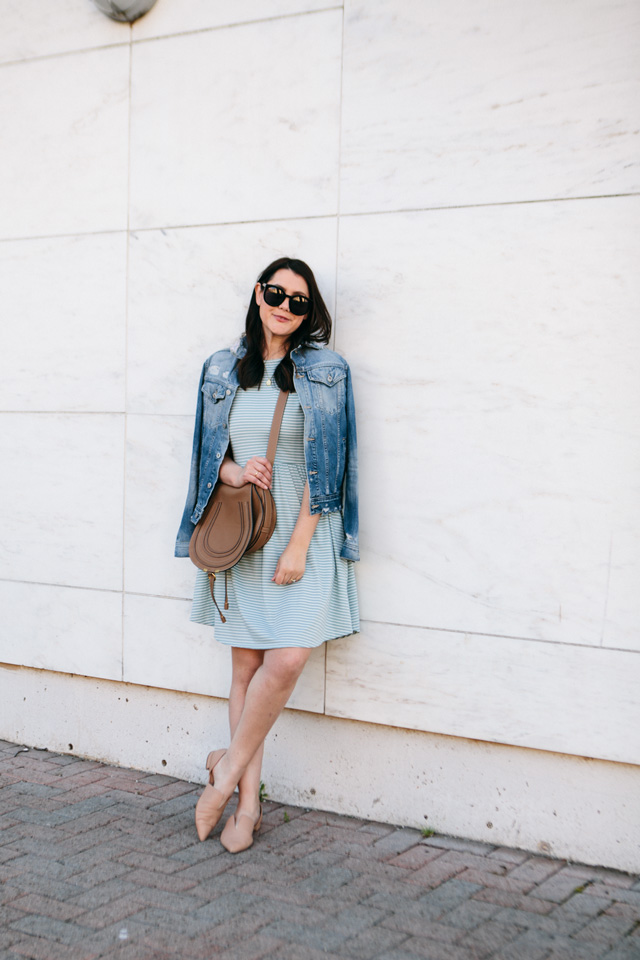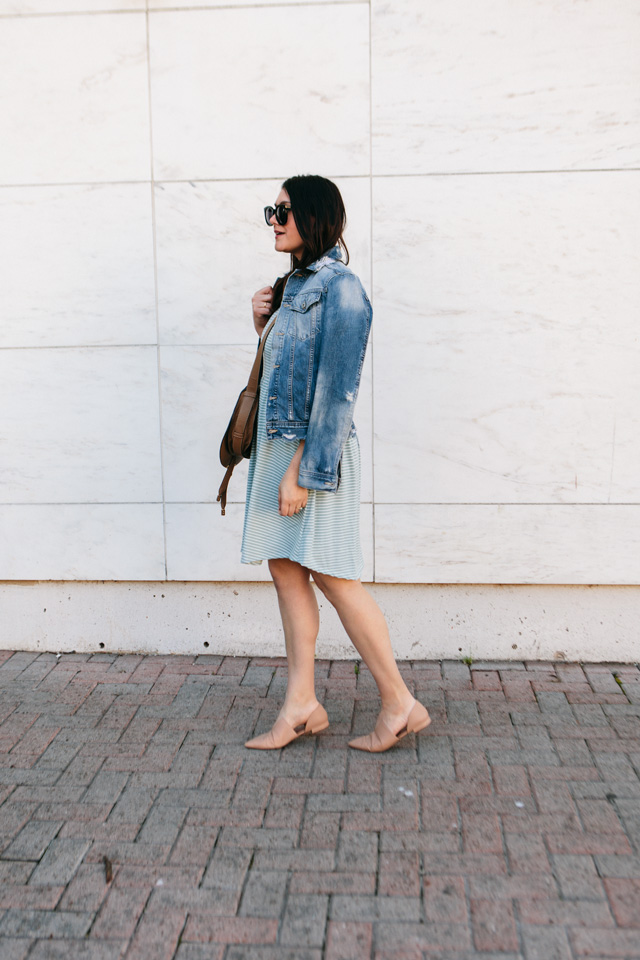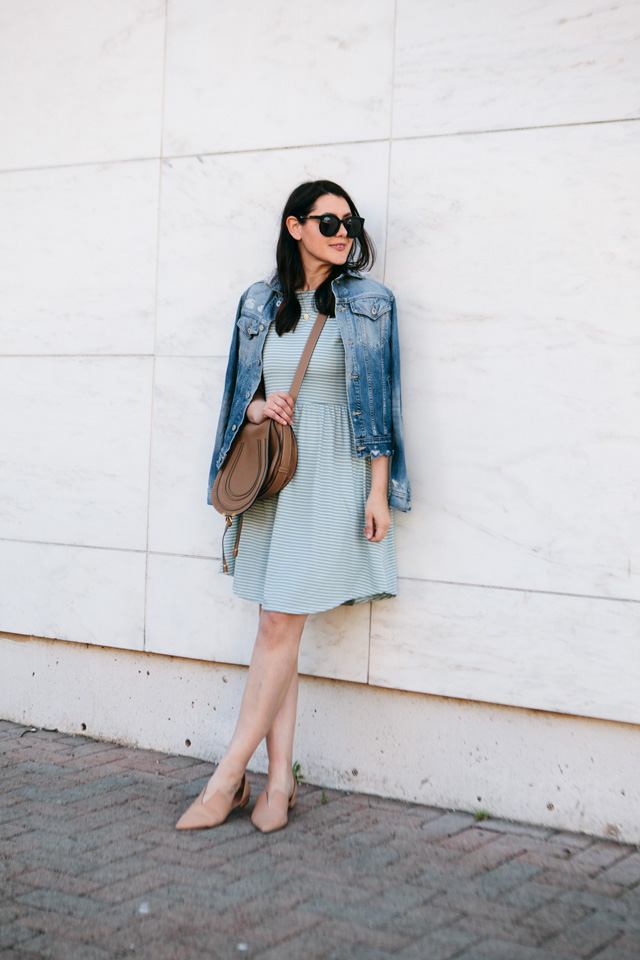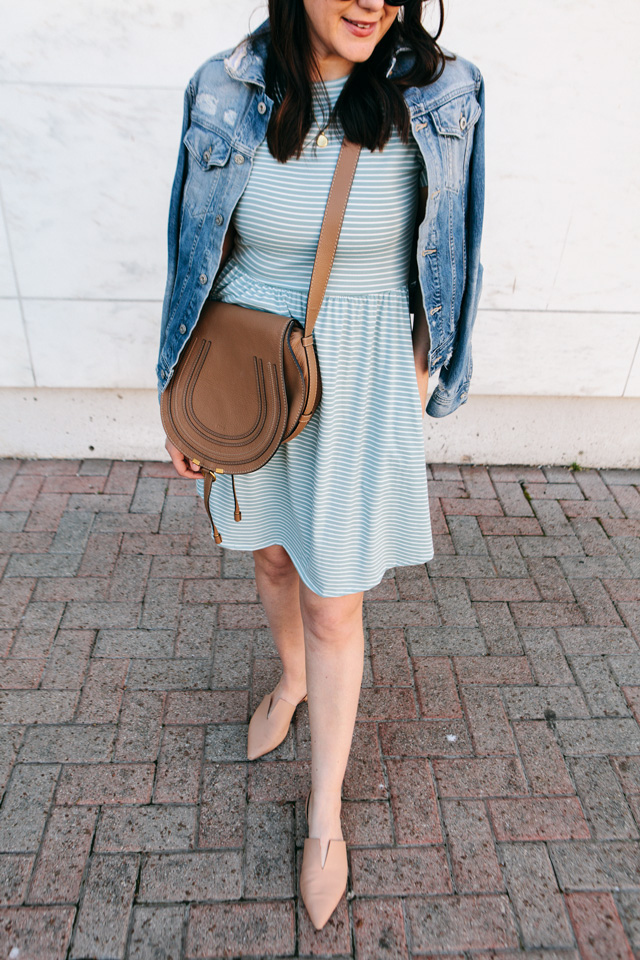 We have just a few days left of our sale at the shop! This dress is from there and yes, it's mint (my newest color obsession). I burned out on this color a few years ago (we discussed this on IG! and most of you all agreed!) but now it's back and it's beautiful. Just a little hint of mint is the perfect spring color. I love pairing mint with denim, too. I just think the blues and greens mix so well. I am in the medium of this dress and you can find here!
My jacket is AG from a few years ago but it's the Mya style if you are on the hunt for a great denim jacket! I also found this one from Wal-Mart here — such a good option and price!
You guys — these Vince flats are FINALLY on sale! They are still around $200 but they are seriously my favorite flats, ever. So if you've been thinking about these flats, grab them up! Nordstrom has a wonderful return policy so it's better to snatch them and try while there is still inventory. I'm telling you once everyone realizes these are on sale, they will fly! You can find them here.