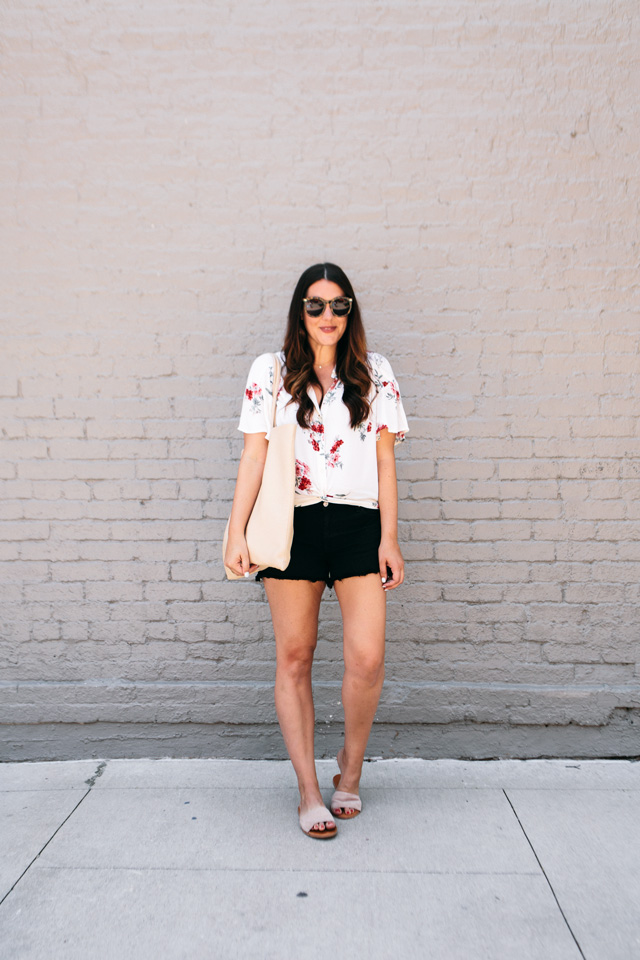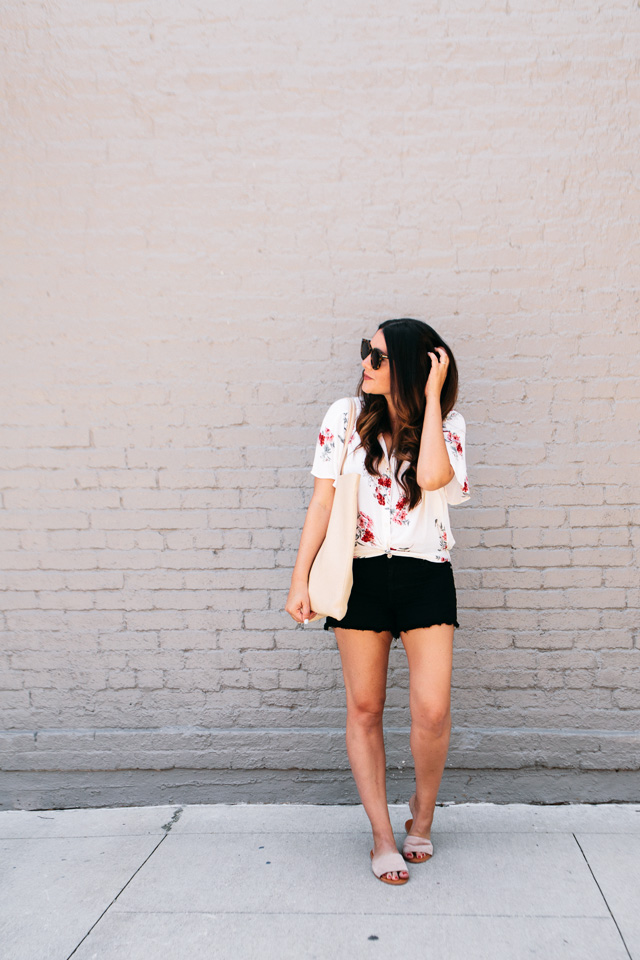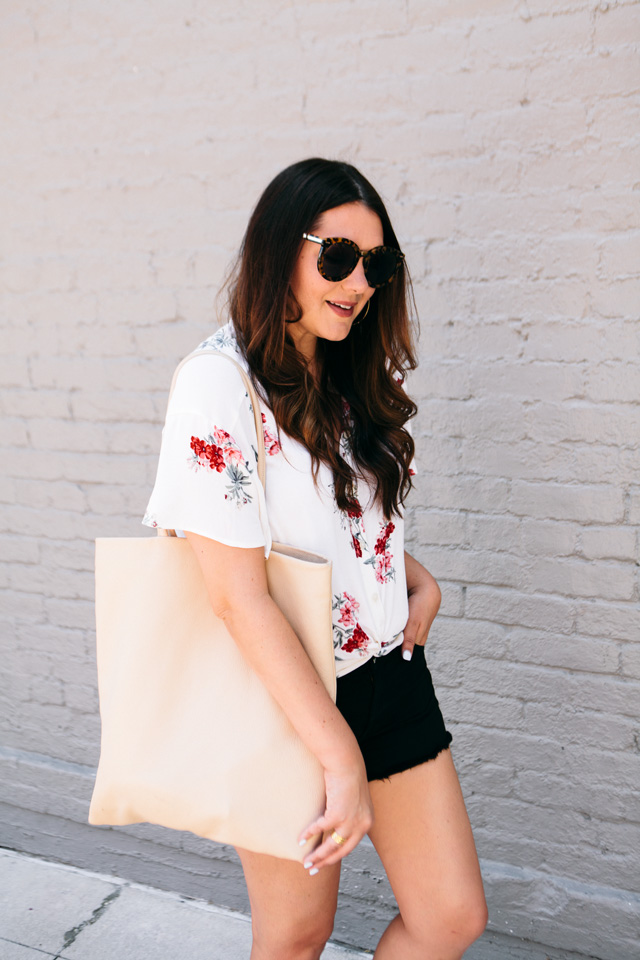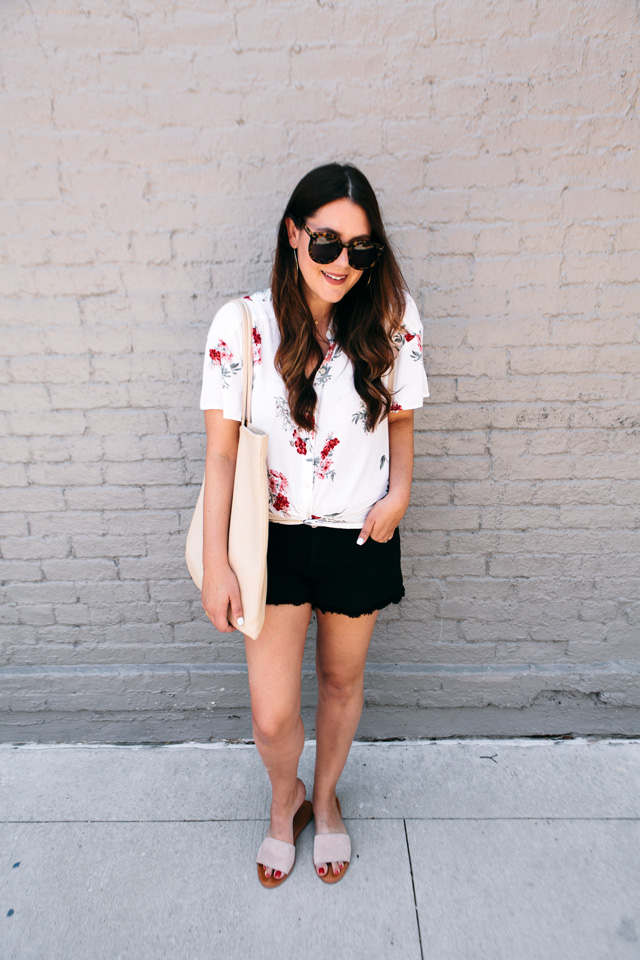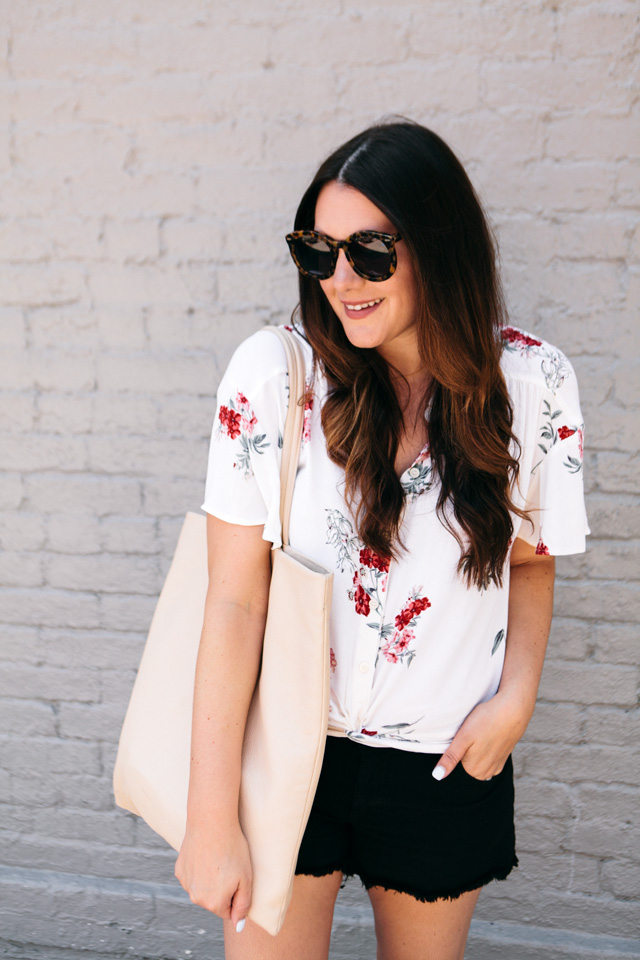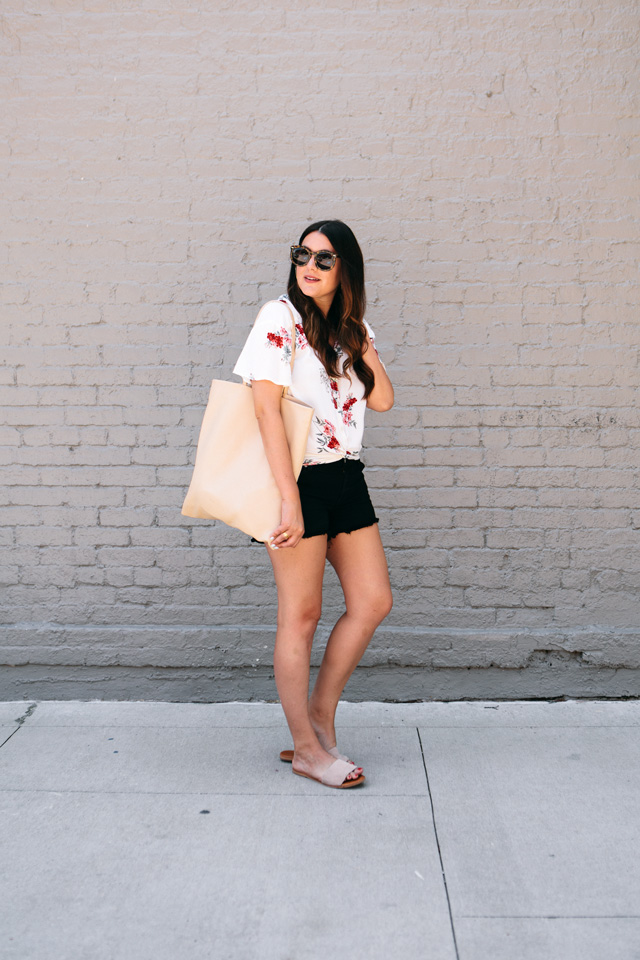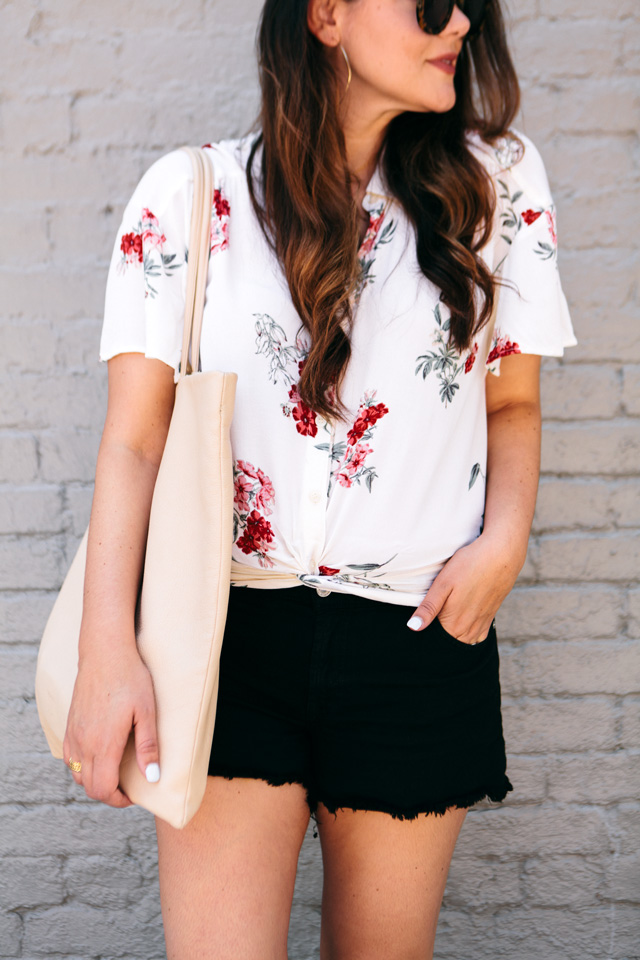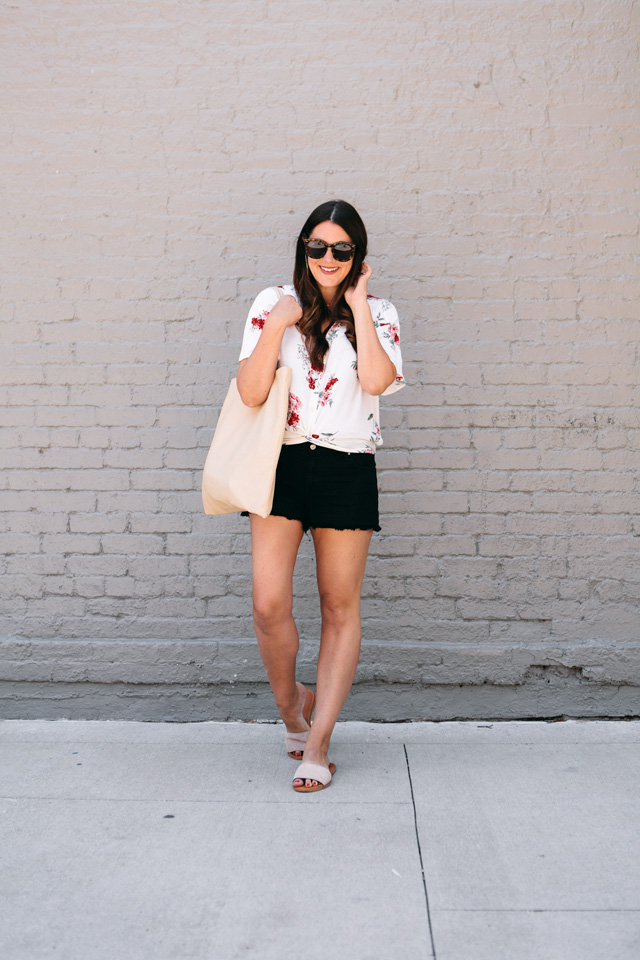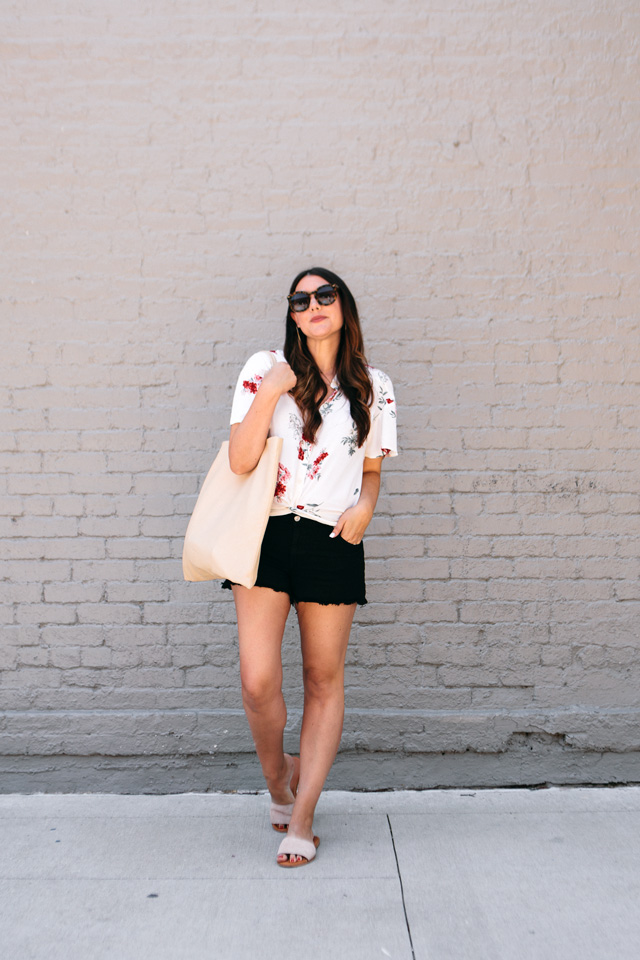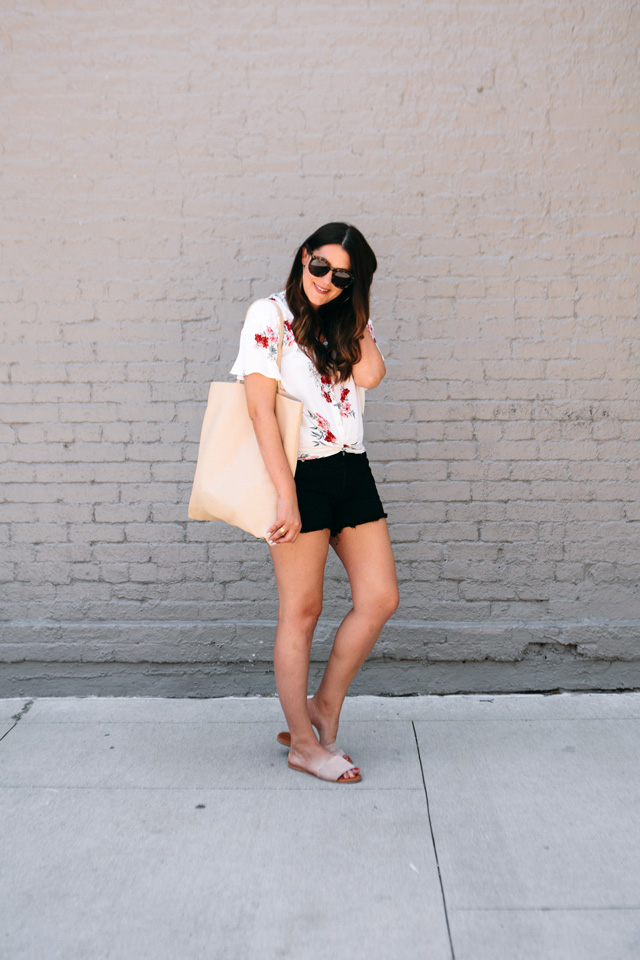 Happy Friday, friends! I know I promised my other Amazon Maxi but on the day we decided to shoot it rained us out! So Monday it is! Plus you're going to love this top, I just know it. What's not to love about a fun floral top? Oh and that makes this floral Friday, doesn't it? Happy to see you again, Floral Friday — you are always welcome around here.
I kind of wish I was on vacation while wearing this shirt. Like I wish I was on some sort of beach, that's the vibe I'm getting here. But since there's no beach in the plans today, a normal Friday with my favorite girl and husband will work just fine. This top fits a little snug/short, so I sized up! More fit details are below. You can find this top here!
I am finally back into some old shorts of mine! (They are some of the best of the best and are available here!) I didn't expect these guys to fit but I like to roll the dice and fit they did! Losing baby weight has been no small feat for me. And I think it's different for everyone, I've noticed. Some lose it quickly, others it takes a while. Most of my friends said it took them about a year and that's about me as well. Had you told me this at 9 months pregnant last year I would have thrown a shoe at you, but now I can see it's all good. If you're pregnant right now and don't quite feel like yourself, I can attest that you will again one day soon! And it might not look like anyone else's timeline, because mine sure hasn't. 🙂
You can find these shorts here! They fit true to size.
Happy (floral) Friday, friends!