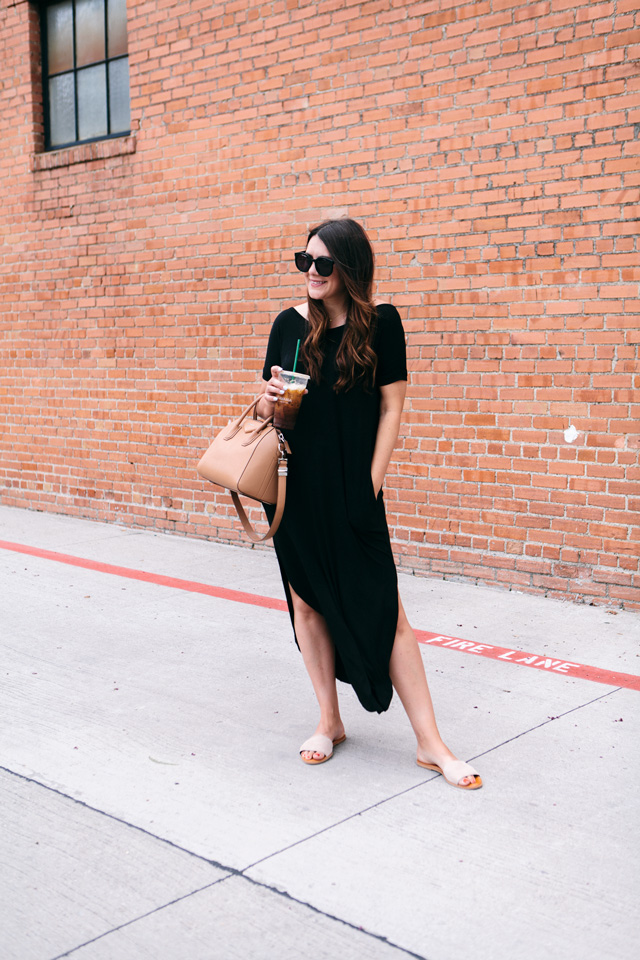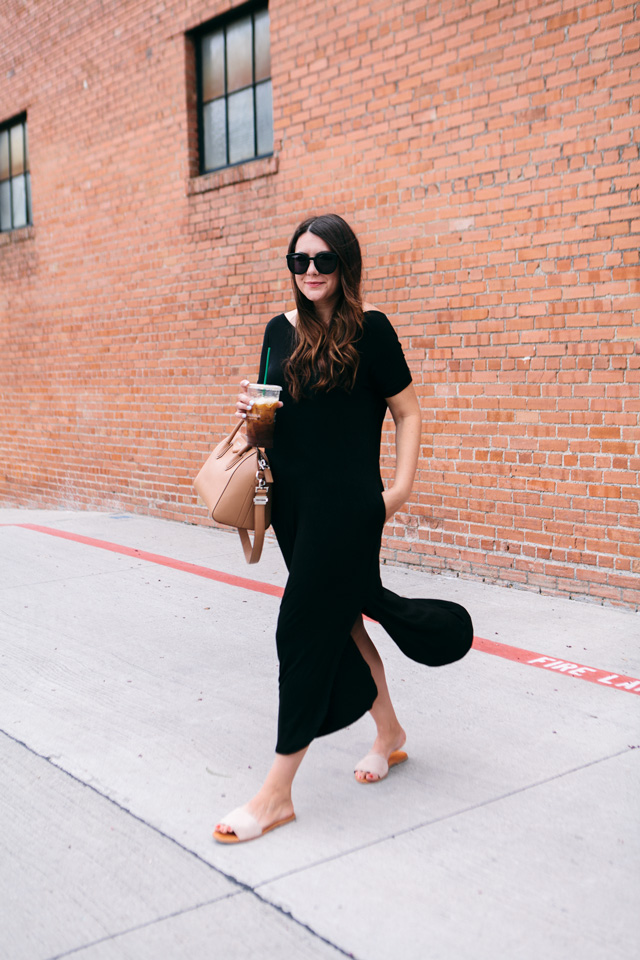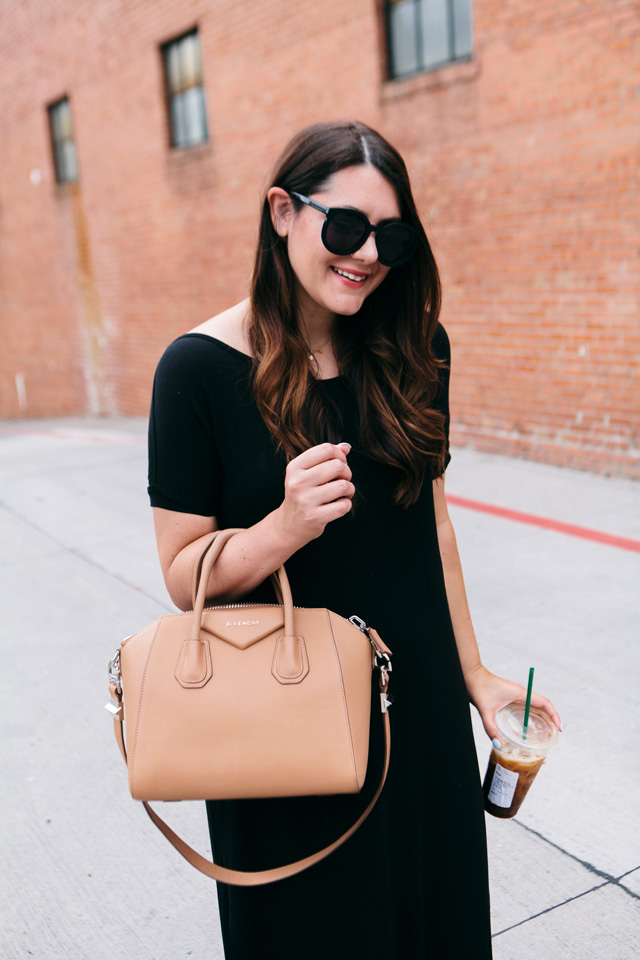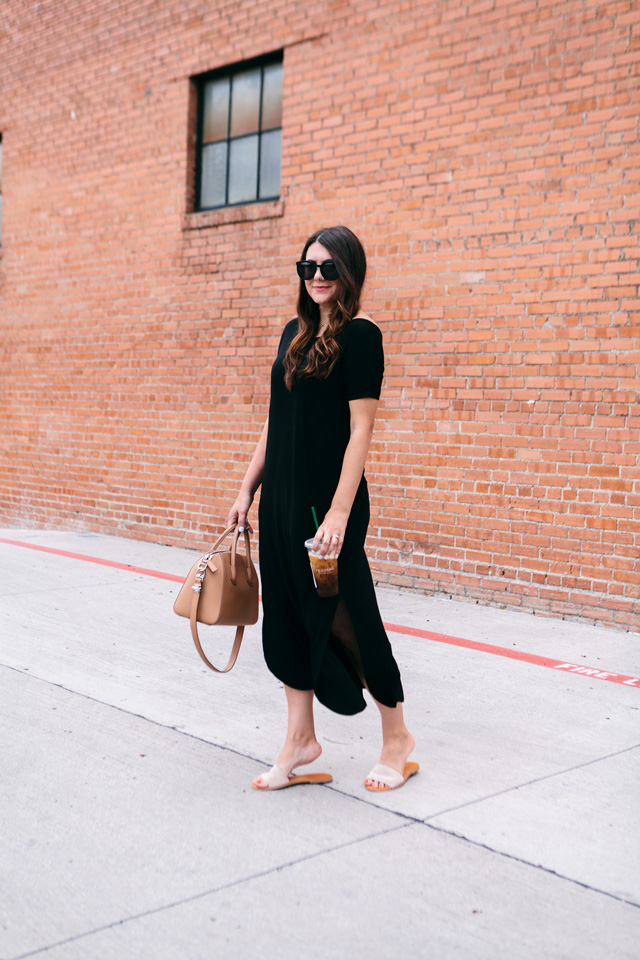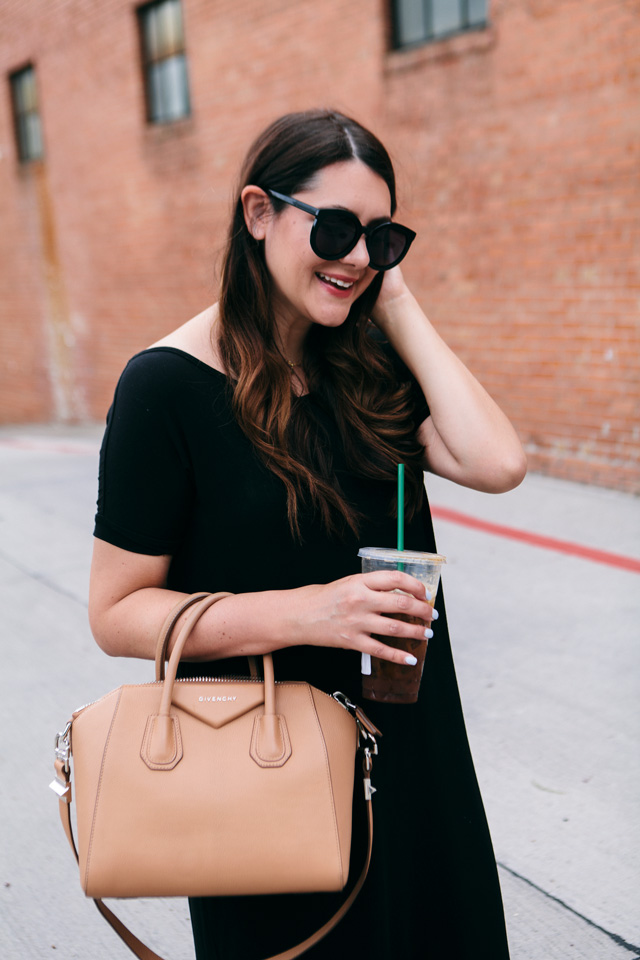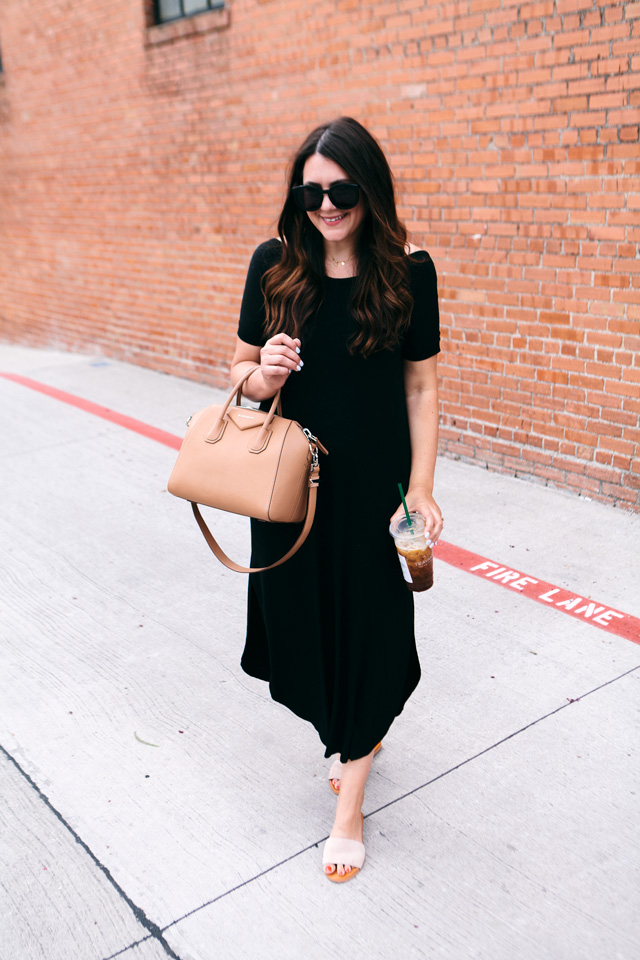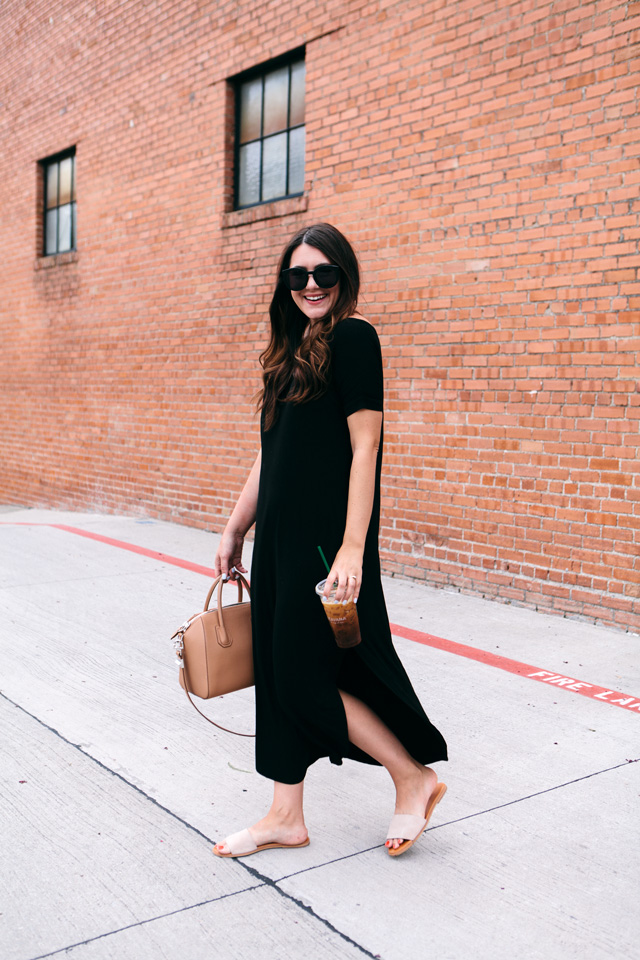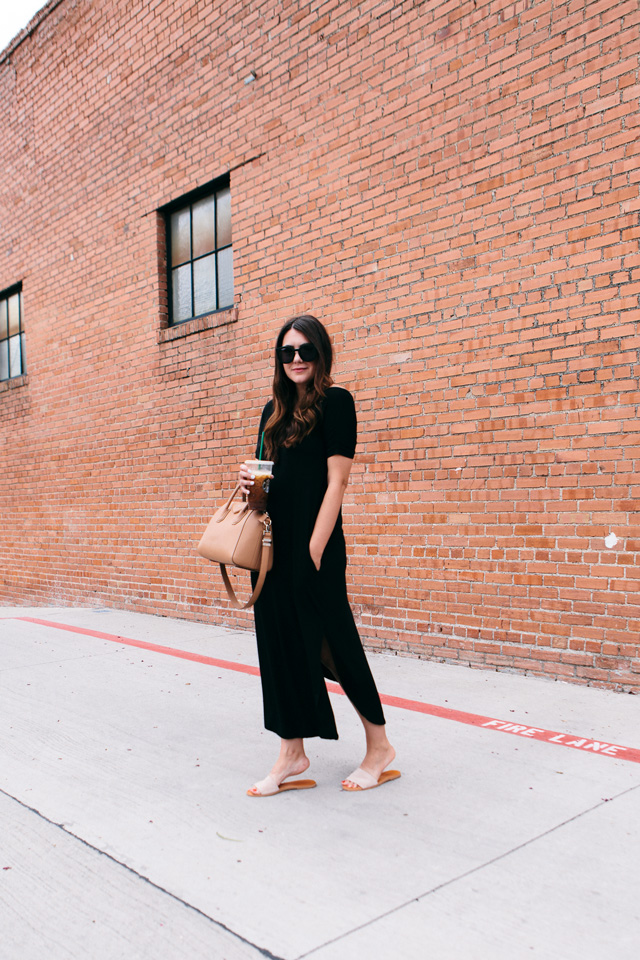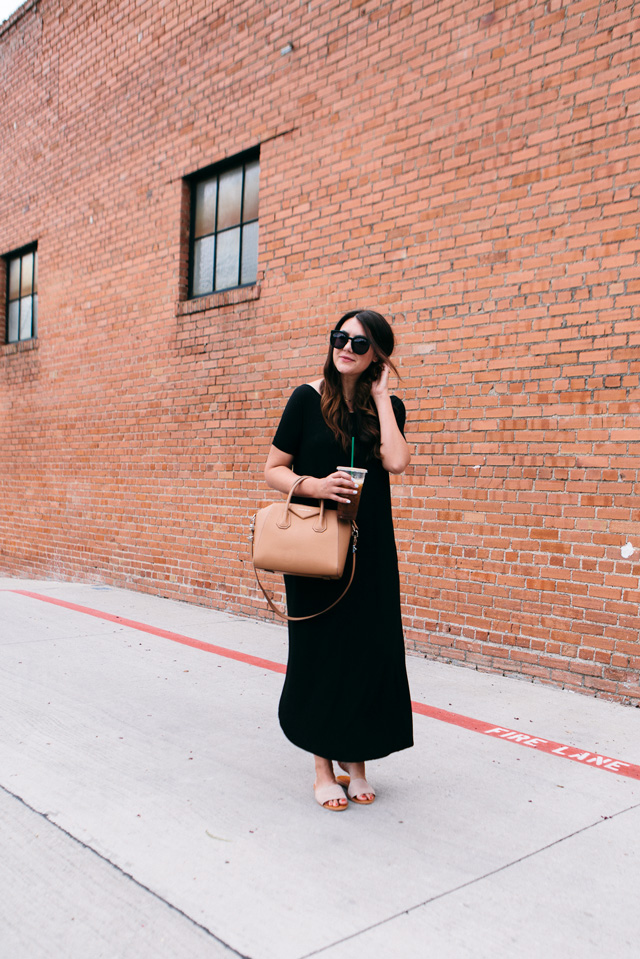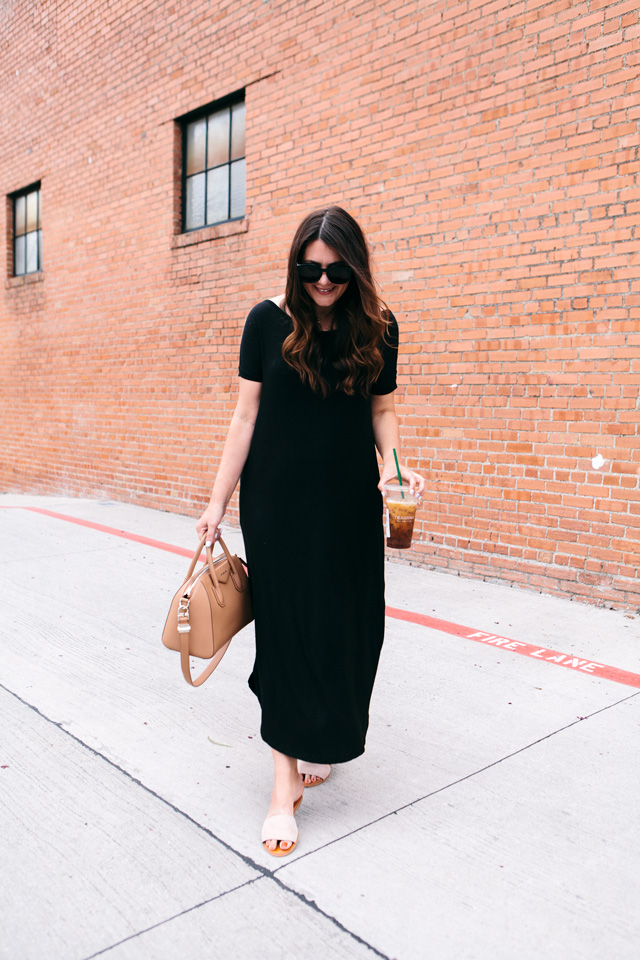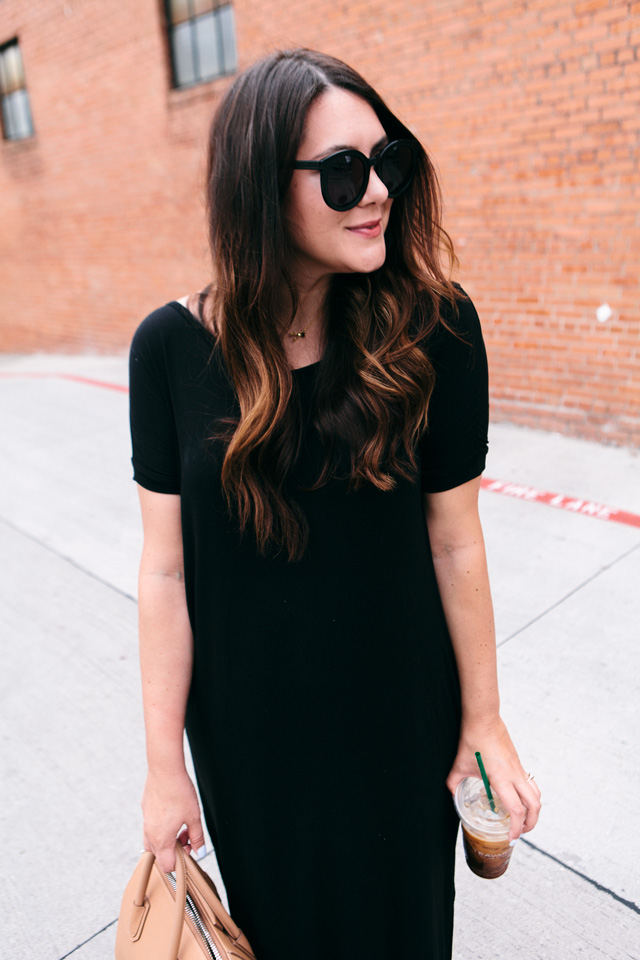 Ok so remember when I wore the infamous Amazon Maxi dress here?? And I talked mad sh*t about the black maxi dress that I didn't like as much as the grey one that I love love love?? Okay, I rescind my initial reaction. I just hadn't given this dress enough time. I tried it on to decide if I wanted to keep it or not and then just left it on because it was comfortable and realized hours later that I actually really liked this dress. Then I took it on a road trip and realized it was the perfect road trip dress. I was just comparing it to my initial love of the grey one and since it's a different fit and fabric I wasn't giving it a fair trial.
Three wears and washes in — I've got the verdict. It's a winner. It washes beautifully. (I wash on cold, hang to dry.) It's so soft, I feel like I'm in pajamas. SO what's the difference between this black maxi dress and this grey one here? This dress is a jersey fabric with less structure than the grey one. I would say straight up the grey one is more 'flattering' if you will AKA I felt skinnier in it. Ha! But this one wins on the comfort level, it's so soft and gets softer with washing. The grey one has a bit more structure and keeps it's shape more and this one is slinkier. That's the biggest difference. The back on this one goes lower as well, but you couldn't see my bra. (I'm wearing just a normal bra with this one and the grey one. No need for fancy underthings on this one!) Okay, just kidding you can see my bra strap on that last photo, but you know what I mean. 😉
So this maxi dress can be found here: MakeMeChic Maxi Dress
I found it to be true to size but loose. Size down if you are in between sizes or petite. More fit info below!
The grey maxi dress post is found here or the product is found here: GREECERELLE Maxi Dress