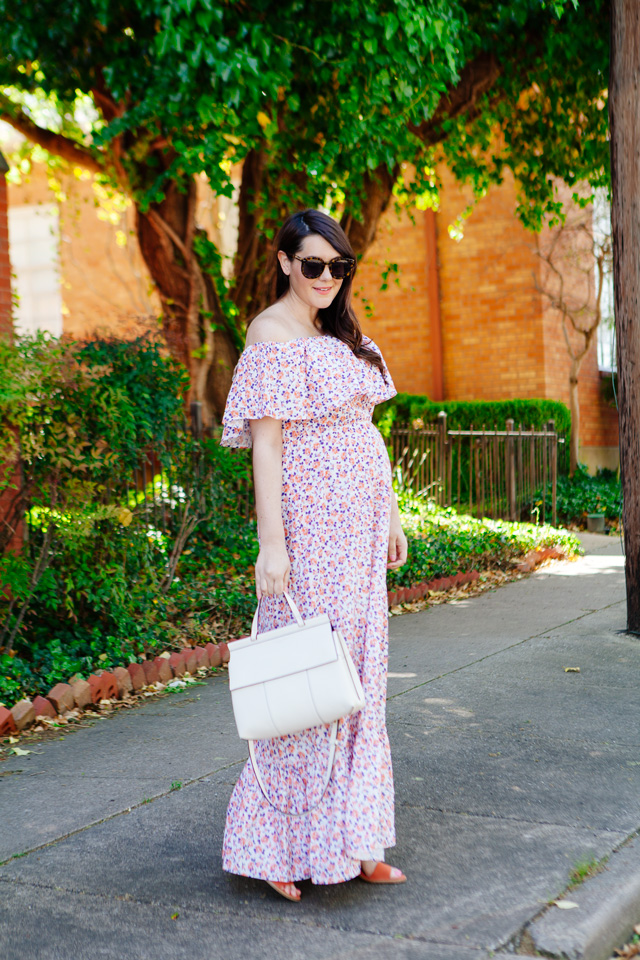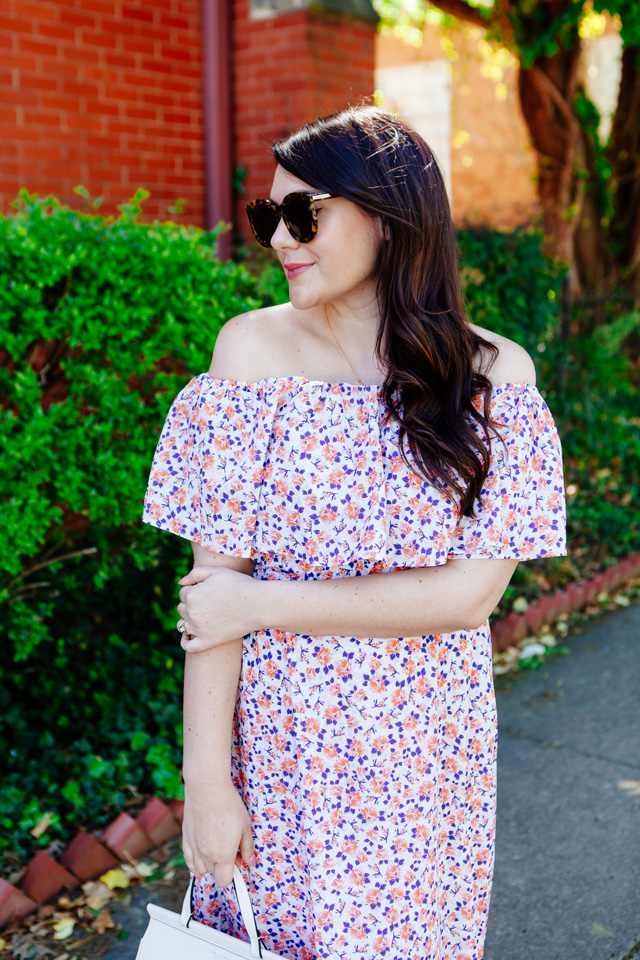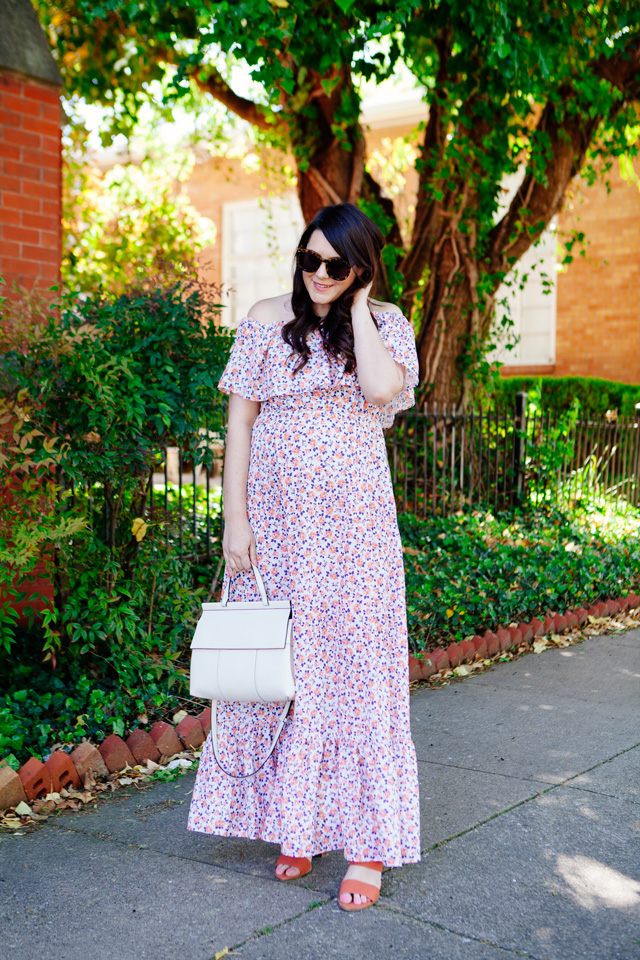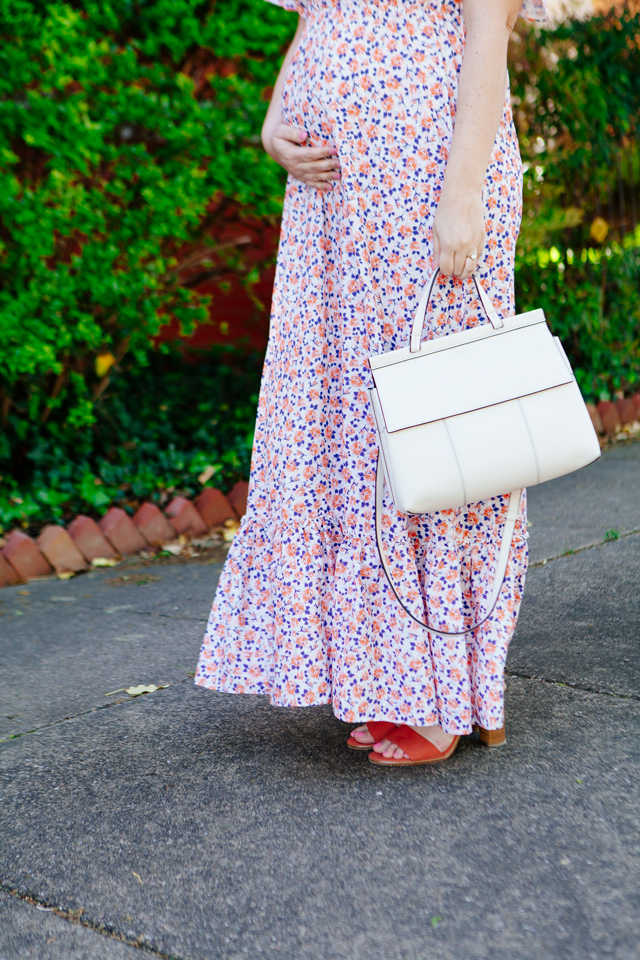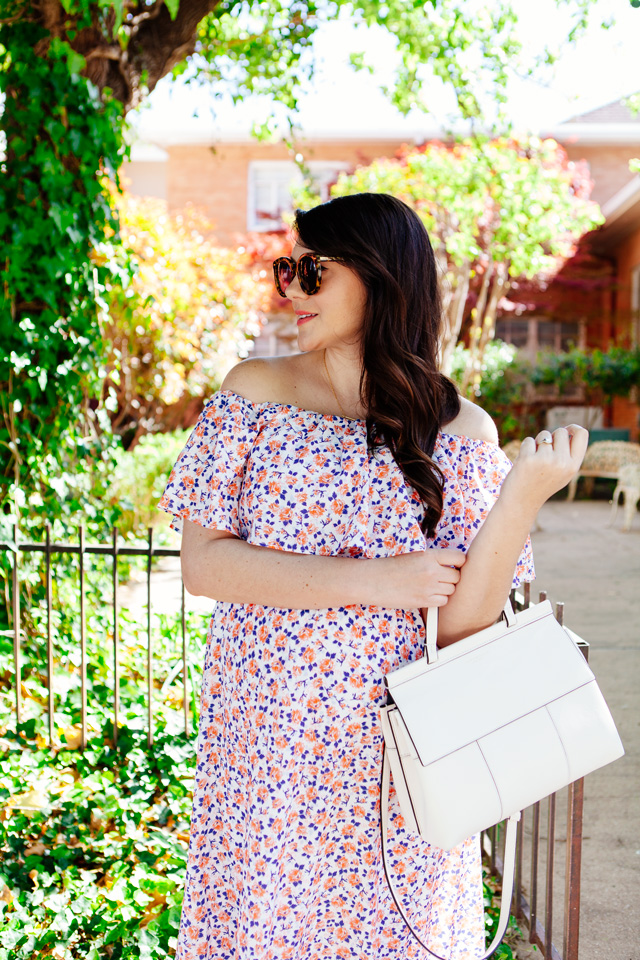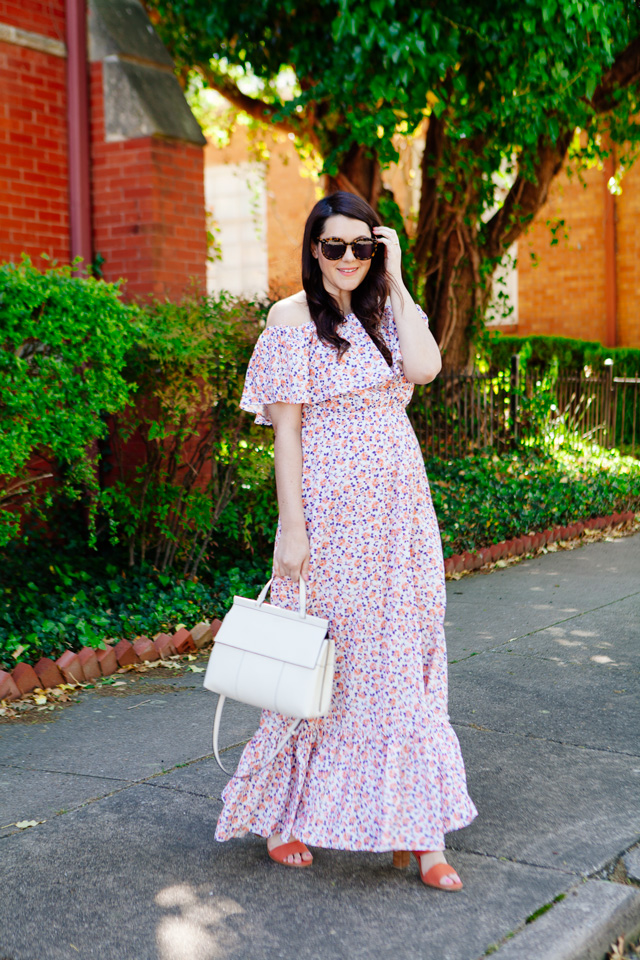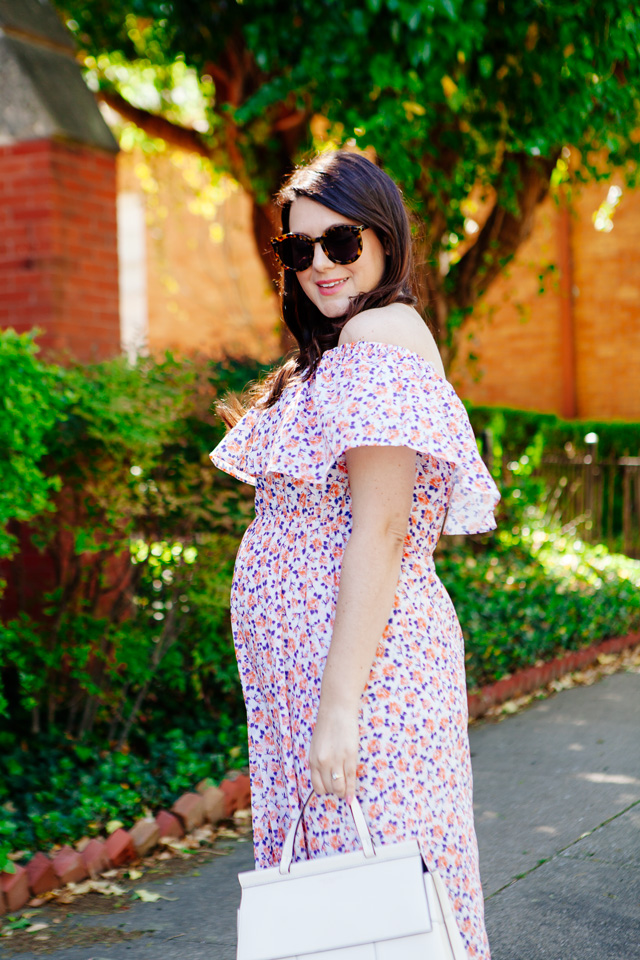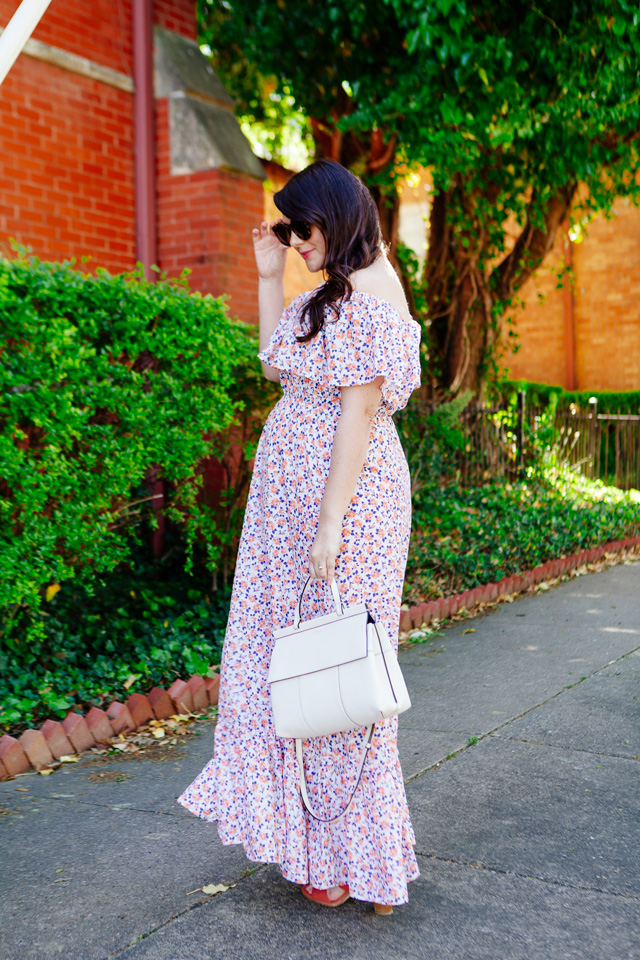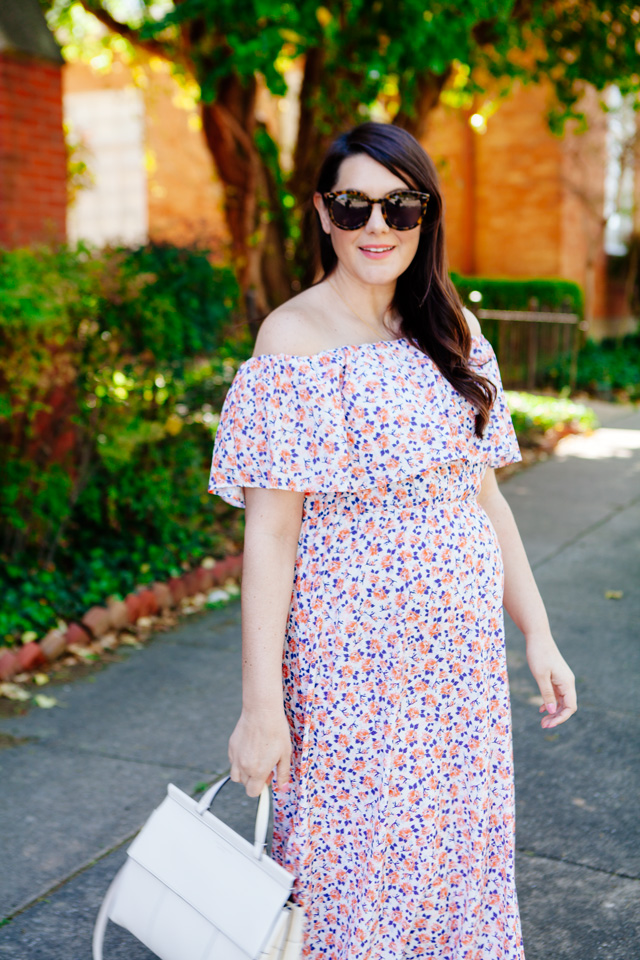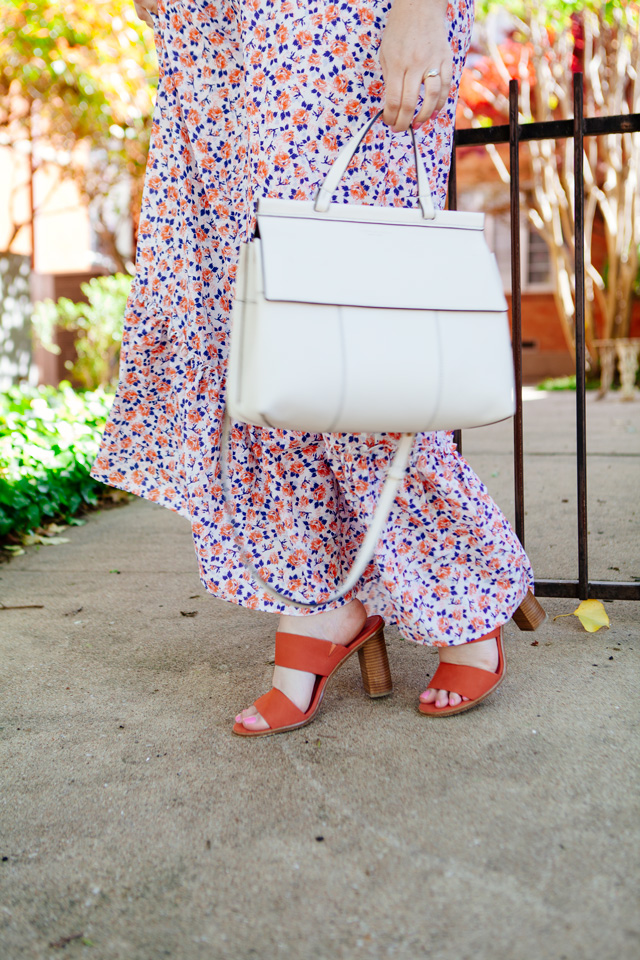 Sorry for the delay this morning on posting! Usually I'm right on time on Mondays, but I'm having technical difficulties over at the KE headquarters. AKA my laptop is currently planning her own funeral and it's been a slow death. When it comes to technology I will use something until it literally has to implode before I give up on it. This one is going on four years, I think, so I'm just a little bit attached to it. Four years of blogging, the shop, photos — I mean just think of all the coffee and food I've spilled on this thing. I'm tearing up over here just thinking of the memories. RIP Macbook from 2012 or 2013; so long go I literally can't remember. You've been a business partner and friend. And also a placemat for many of my meals.
Okay you most likely didn't care about that above paragraph and I don't blame you. So let's talk about this maxi dress that is just maxing out it's adorableness with the shoulders and the tiny floral print. We hosted a dinner al fresco this weekend (fancy words for cookout) and this was my dress of choice. It's very summer weddings / baby showers / dinner date kind of a dress. In fact, as soon as I slipped it on I thought 'well this would make a great baby shower dress!' We shall see. My shower won't be until June, so we will see what still fits then. 😉 Also this dress is *almost* under $100!
But seriously, I think I unintentionally wore off the shoulder tops or dress all last week so this week will be shoulder heavy. I'm just giving you a fair warning. I promise they are all as adorable as this maxi dress, so you don't mind right?