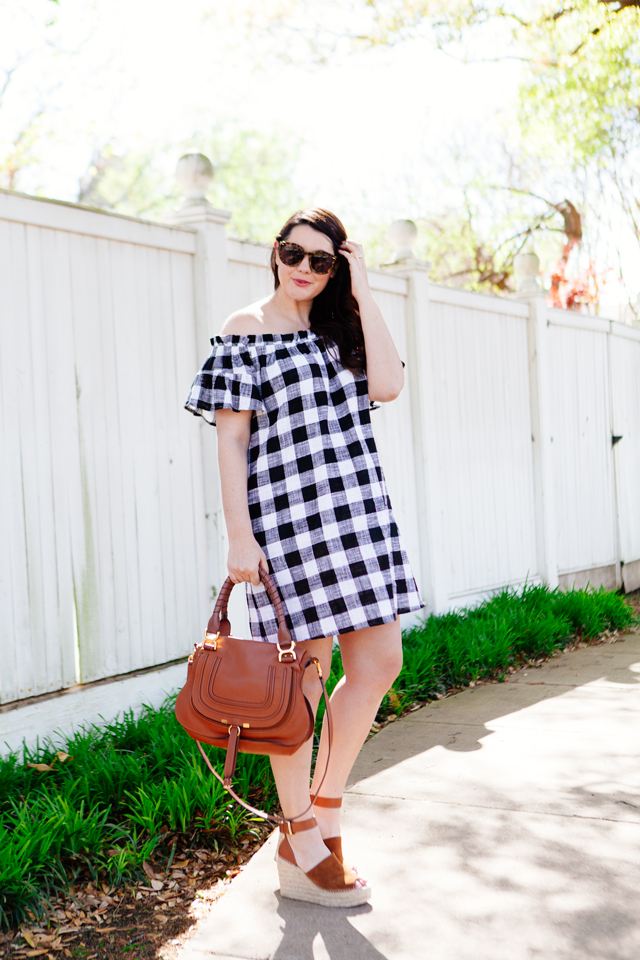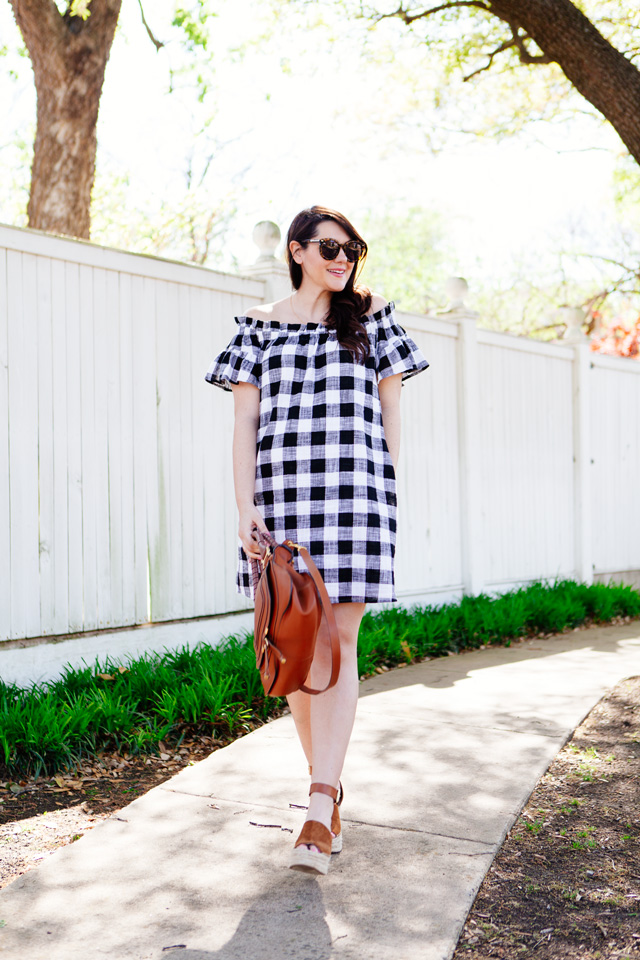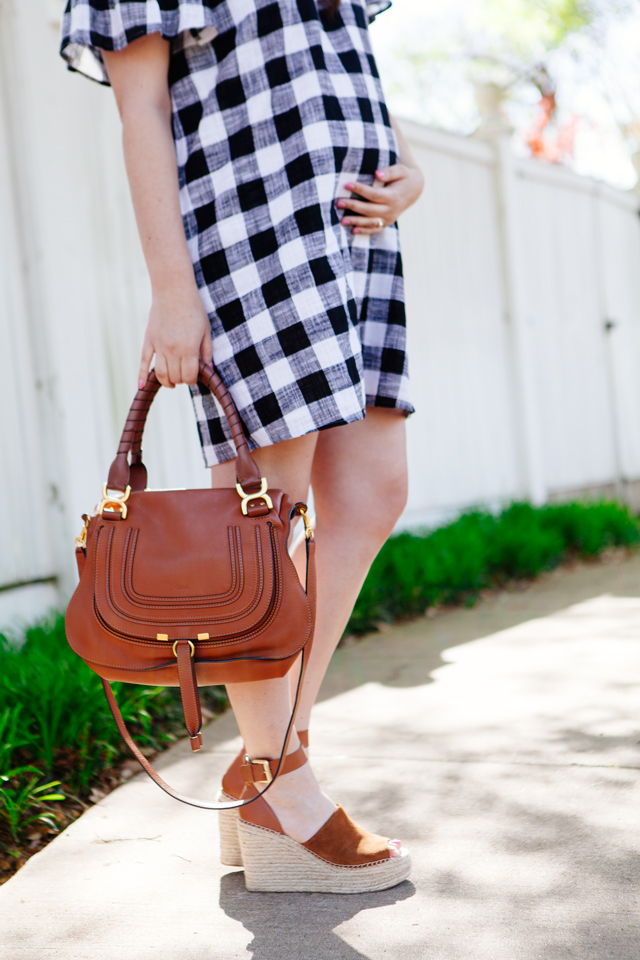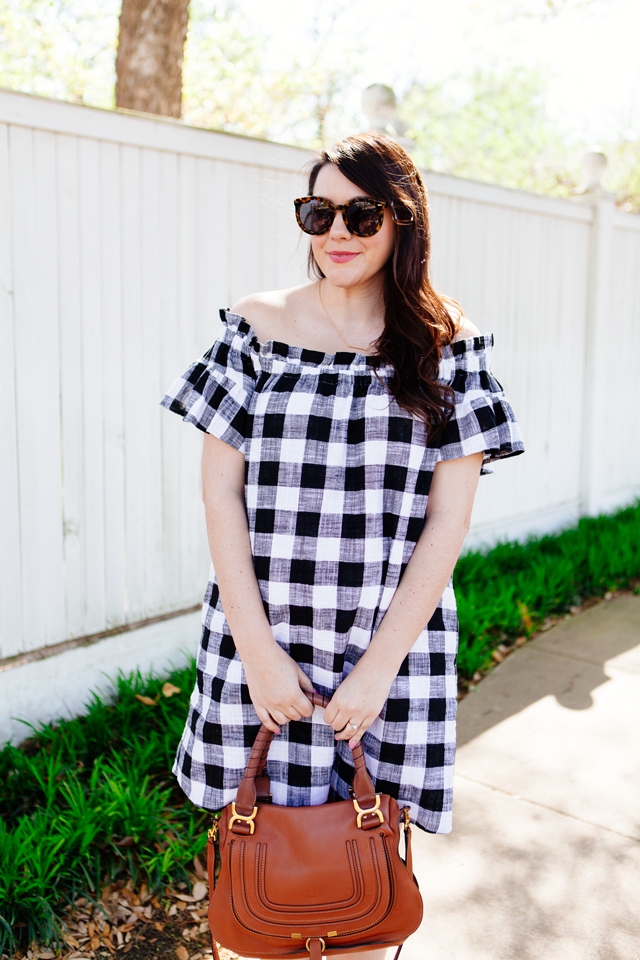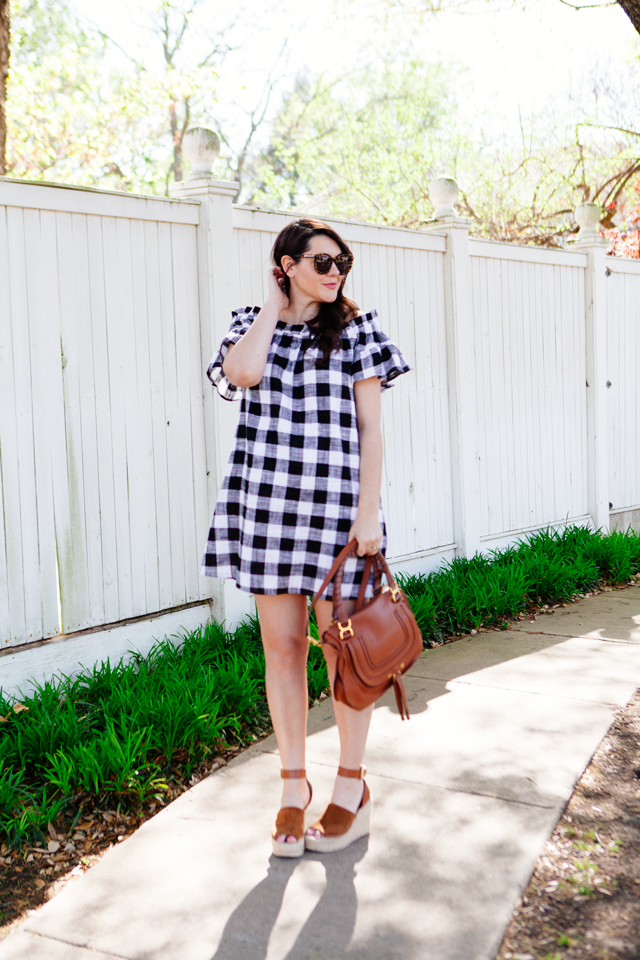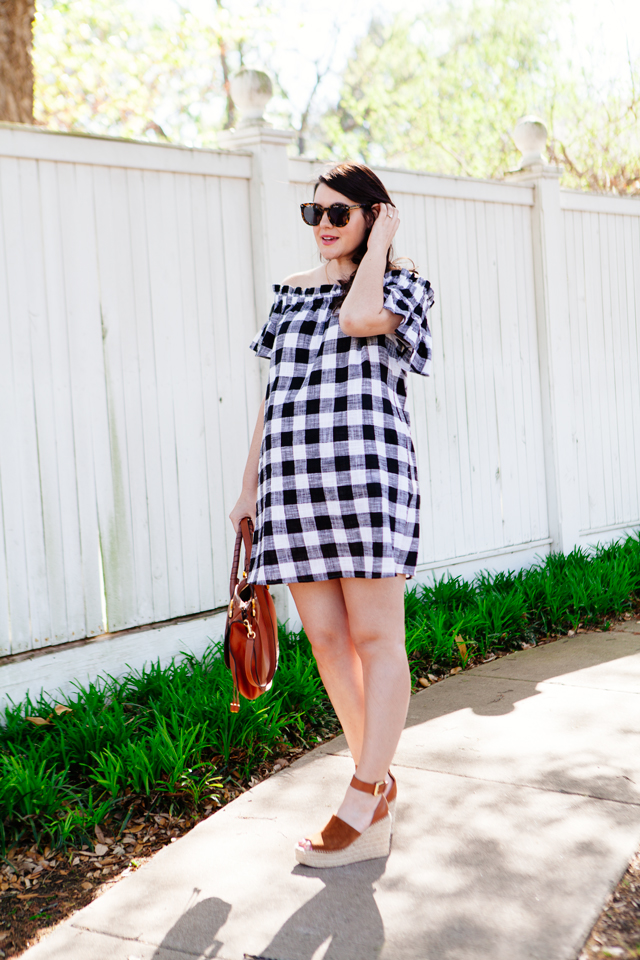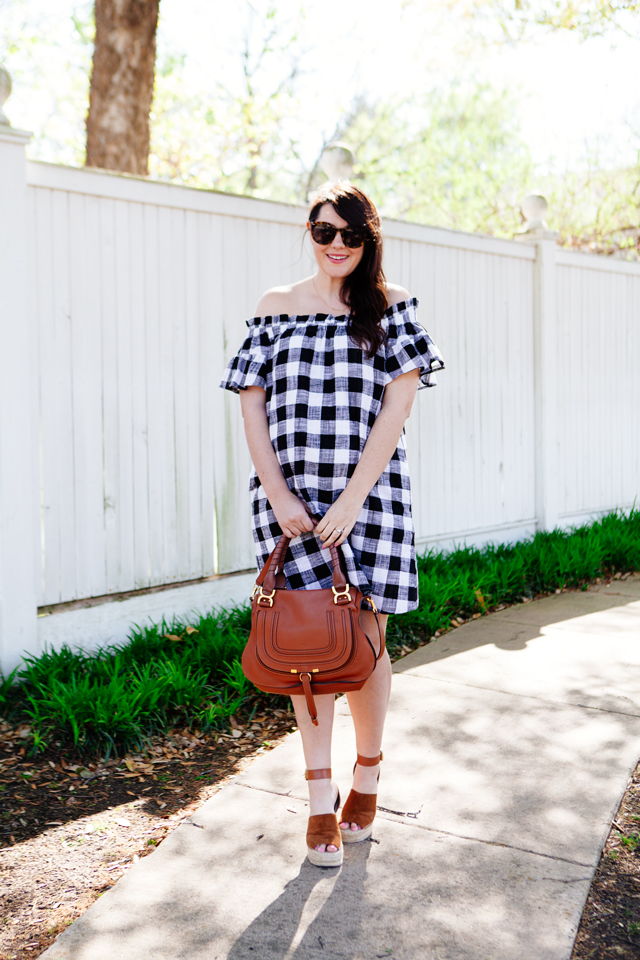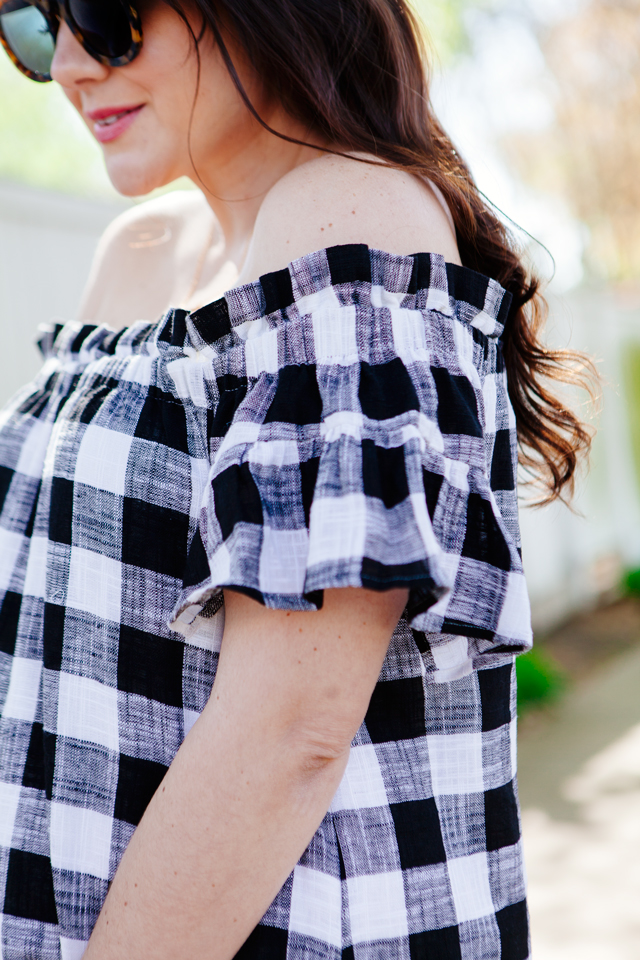 I was not kidding when I said this week was full of off the shoulder dresses and tops. Just be prepared. When I hang up my clothes sometimes I think — wow, Kendi, you've got a type. And right now that type is off the shoulder. But for a pregnant girl, it's a gift. I still feel like I can get my trendy looks in without sacrificing for typical maternity style. Also if you mix gingham, ruffles, and off the shoulders in a dress…. guess what? I'll buy it.
I love gingham in spring and summer. If it isn't, it should be the official fabric of those seasons. I mean how can you not think of summer when you see this pattern? (And yes I also think of picnics. But if it has to do with food, I'm willing to represent picnics with this gingham dress.) I also love anything Corey Lynn Calter, so this dress was gonna come home with me no matter what. Corey Lynn Calter used to be more expensive (like $250-300 for a dress) than the price point now. I know this because A) I've always been a fan and B) I wanted to carry her line at our shops back in the day but we just never took the plunge. I always get so excited when I see her stuff, usually at Anthropologie. Anyways, more thoughts on CLC and gingham dress than you care to know. 🙂
Oh look it's last summer's favorite shoes making a comeback this spring. Seriously, my favorite. I'm so glad they brought them back this year, because I might need a replacement…or a restock so that I'm never without these shoes. They literally go with everything from cut offs to dresses. My kind of shoe, right there.