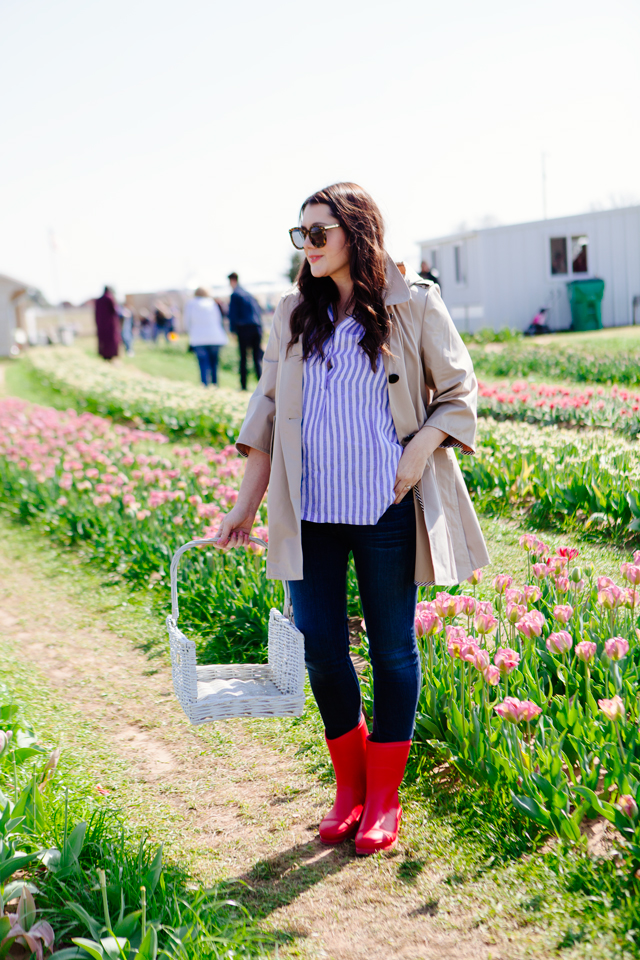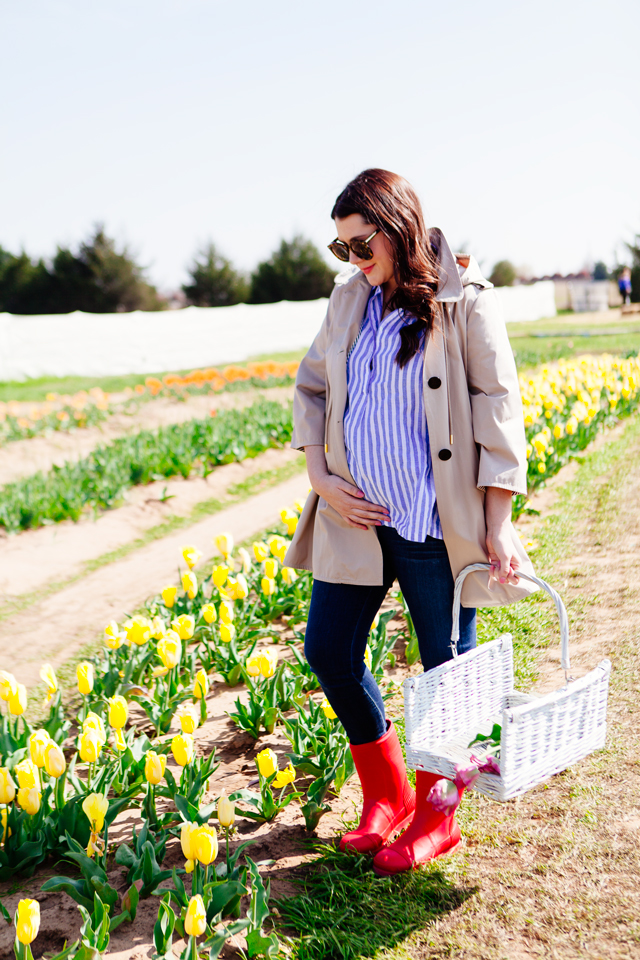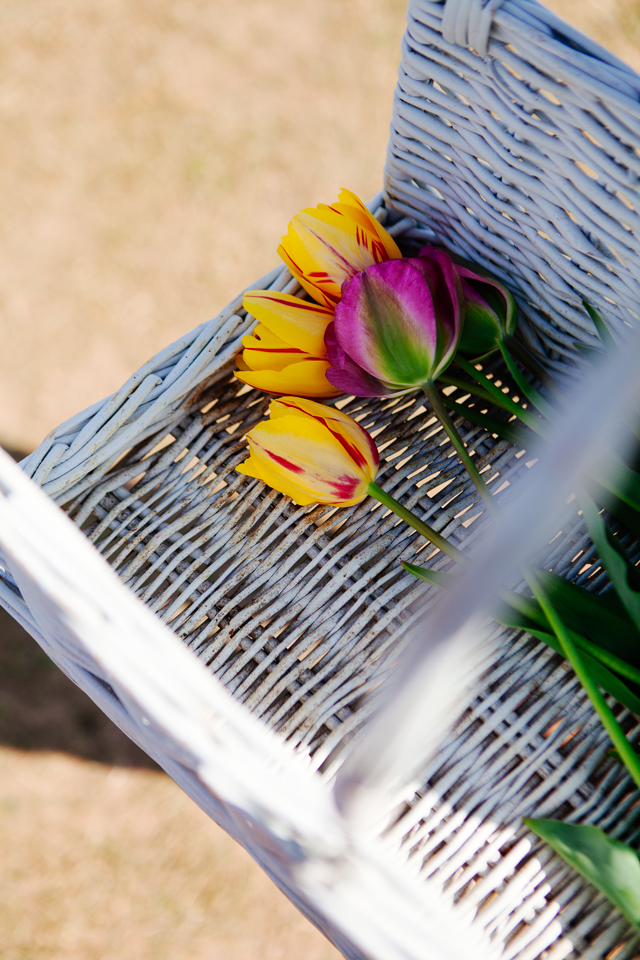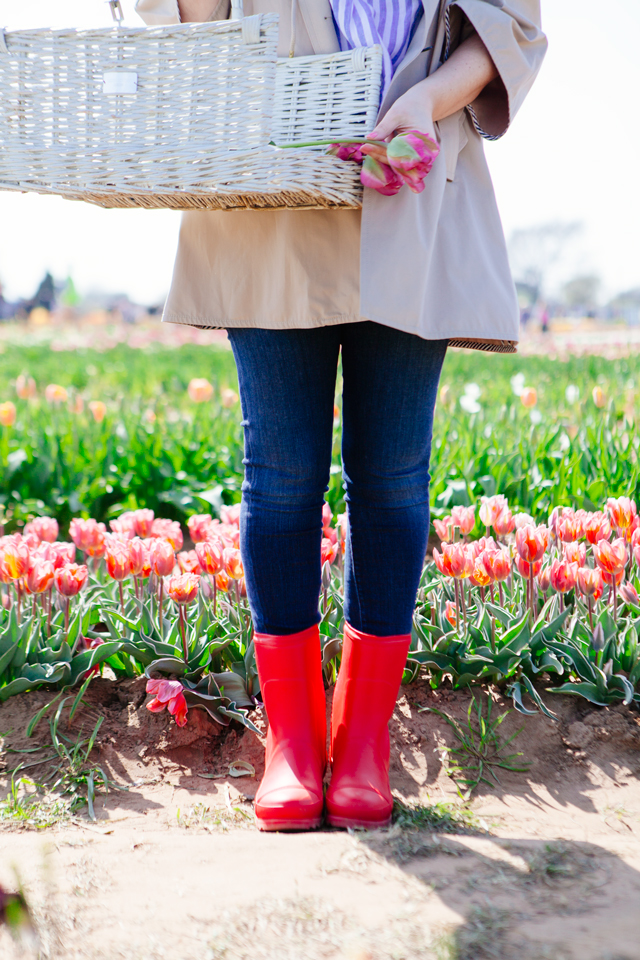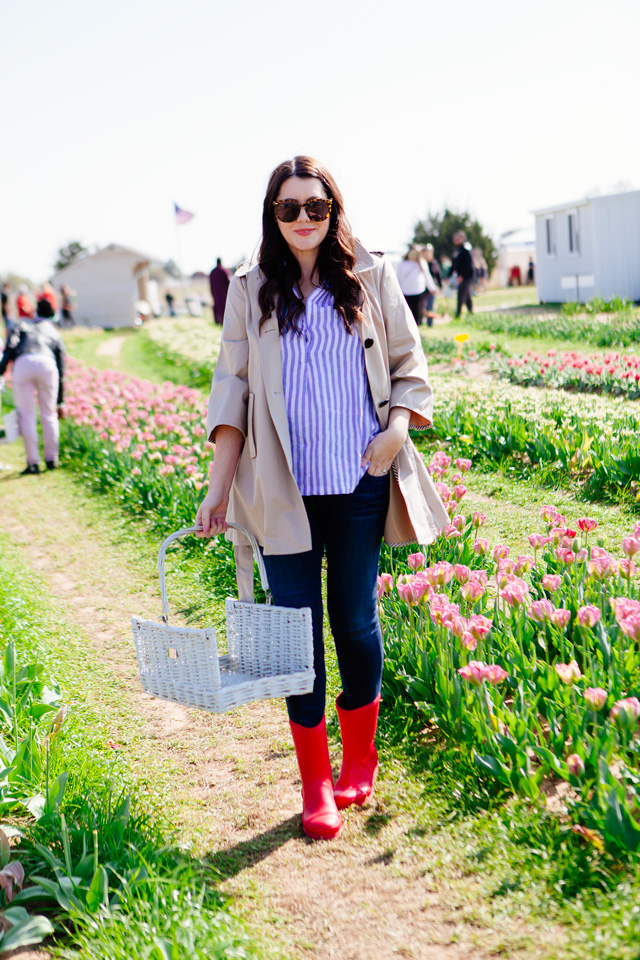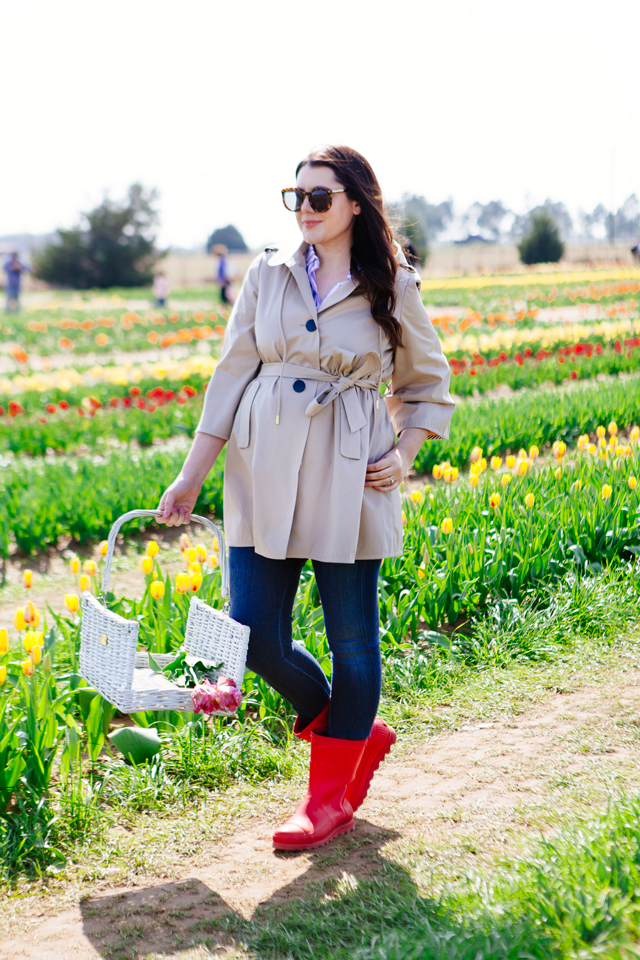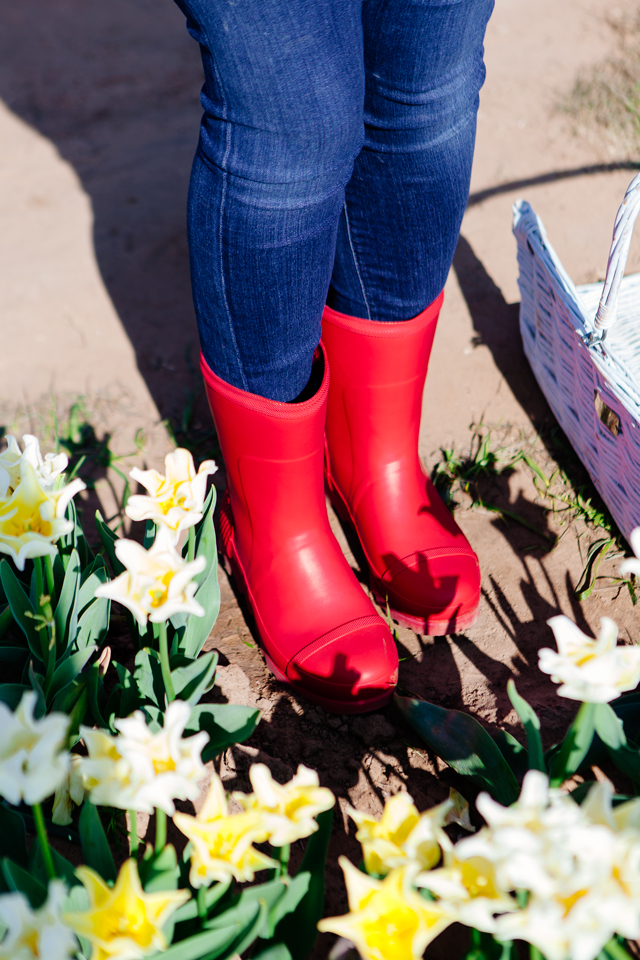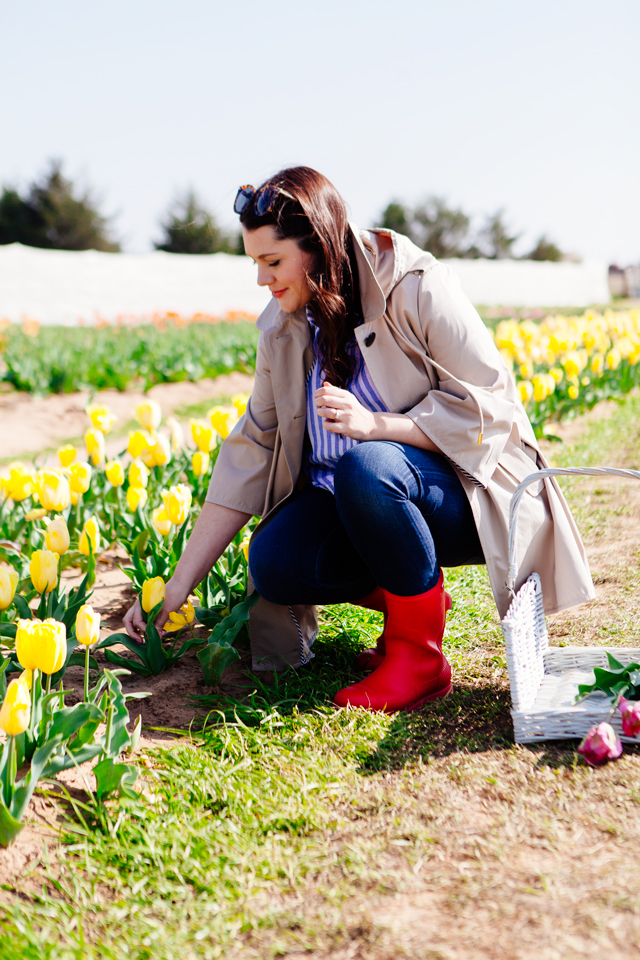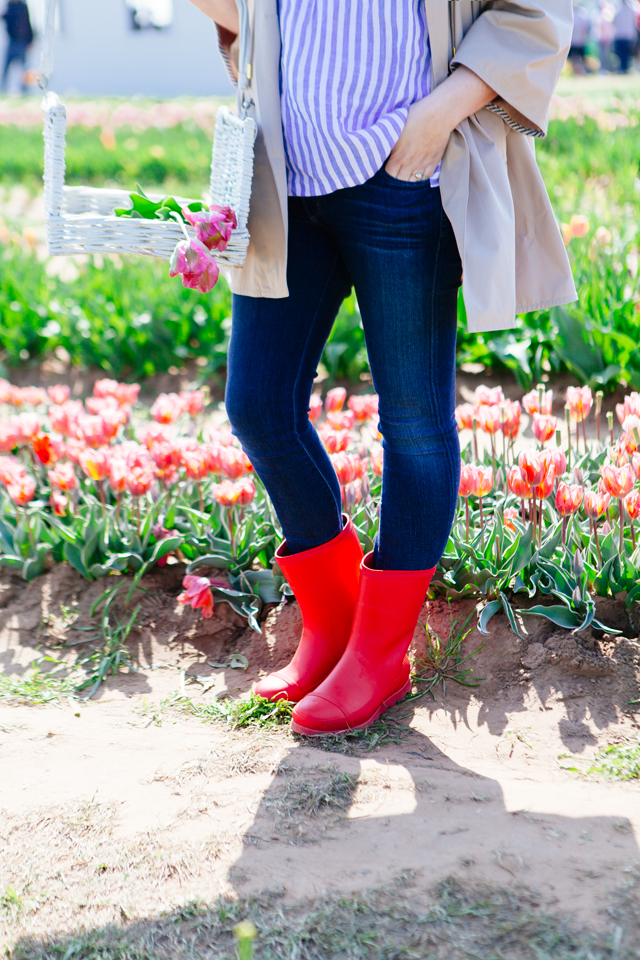 We have a new tradition each spring now — visiting our local Tulip Farm. I found this last year while poking around the internet for something completely different and was amazed this was actually just a few miles north of us. (If you are local to Dallas, this is is in Pilot Point, TX!) I'm so excited because next year we will have a little one to bring to the farm as well. Can you even imagine the photos?! I'm dying of adorableness over here. I already want to fast forward to this summer and my due date, so throwing in a 7 month baby in a tulip farm makes me want to time travel even more. Patience was never my virtue.
So I was pretty skeptical about the shorter version of rain boots, to be honest. I didn't think they'd wear as cute as tall ones — but you guys. I. was. wrong! Look how adorable these boots are from Sorel? They are actually more perfect for spring than tall boots, especially if you are in a warmer area. I loved wearing these around the muddy farm and these days we are getting rain all the time, so I'm excited to have a pop of red on grey, spring days. They are also adorable with dresses; I've fact checked this.
Speaking of spring essentials, I'm living in this Kate Spade jacket lately. I mean for goodness sakes it has the cutest hood and when you tie it just right, it looks like a bow over my bump. How much cuter can a jacket get?
(PS — I promise I did not trade in my purse for an open wicker basket.;) )