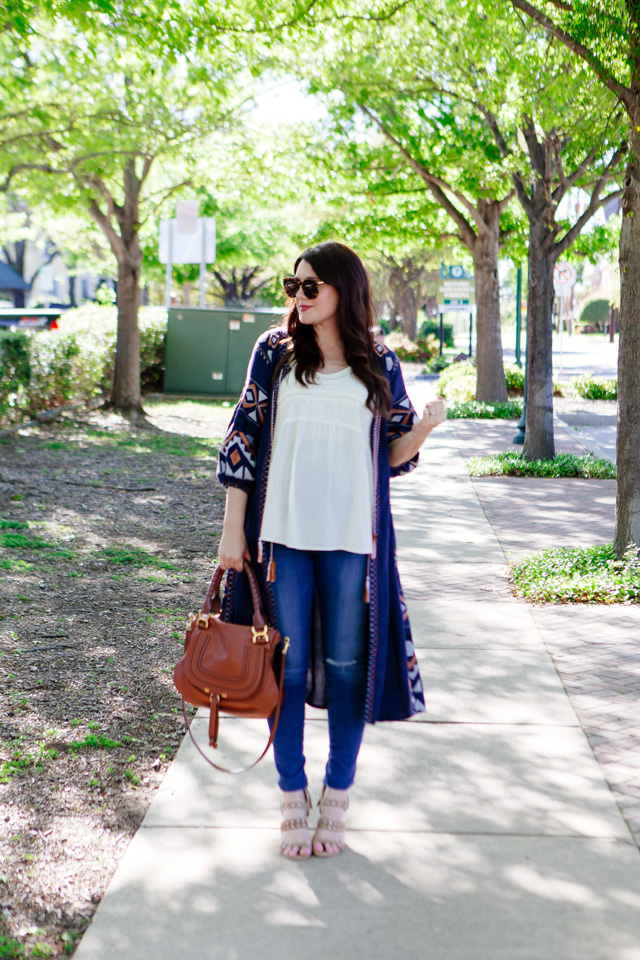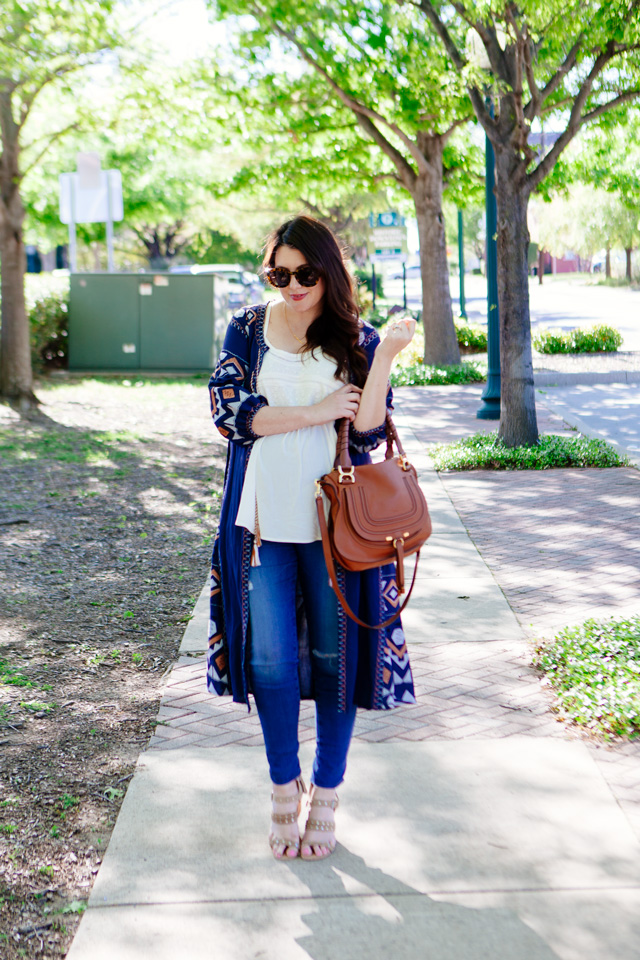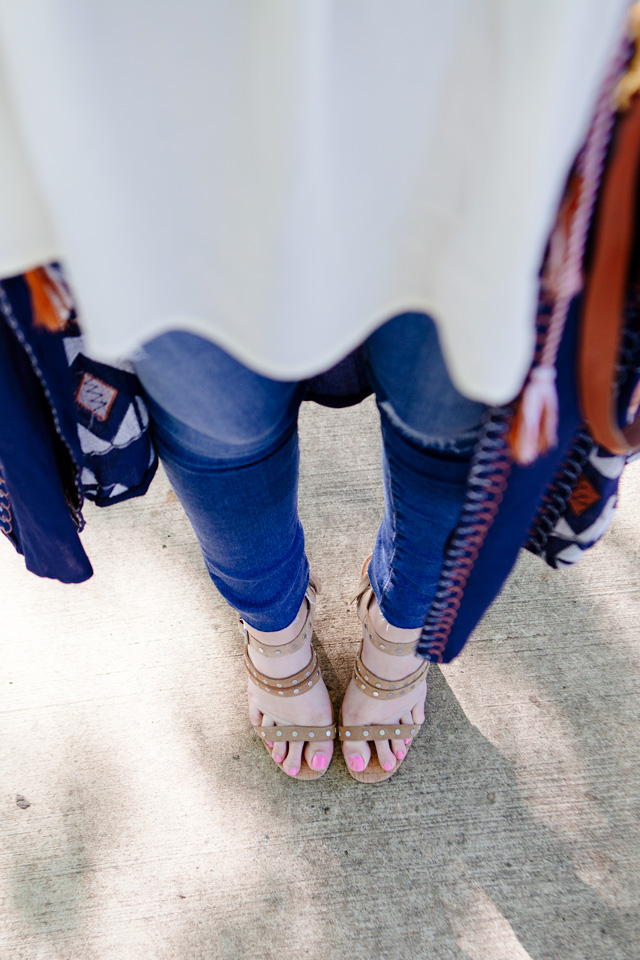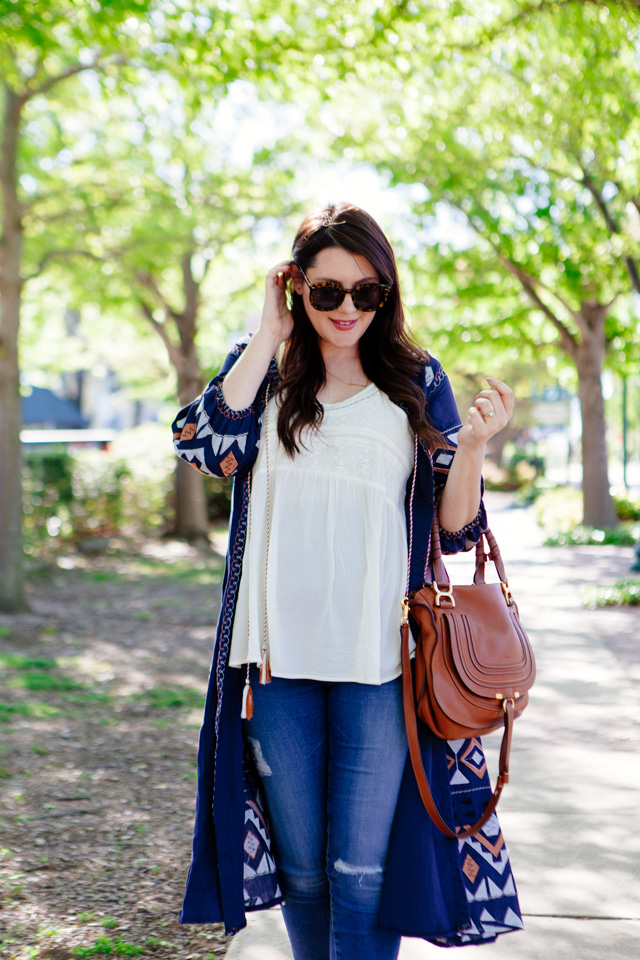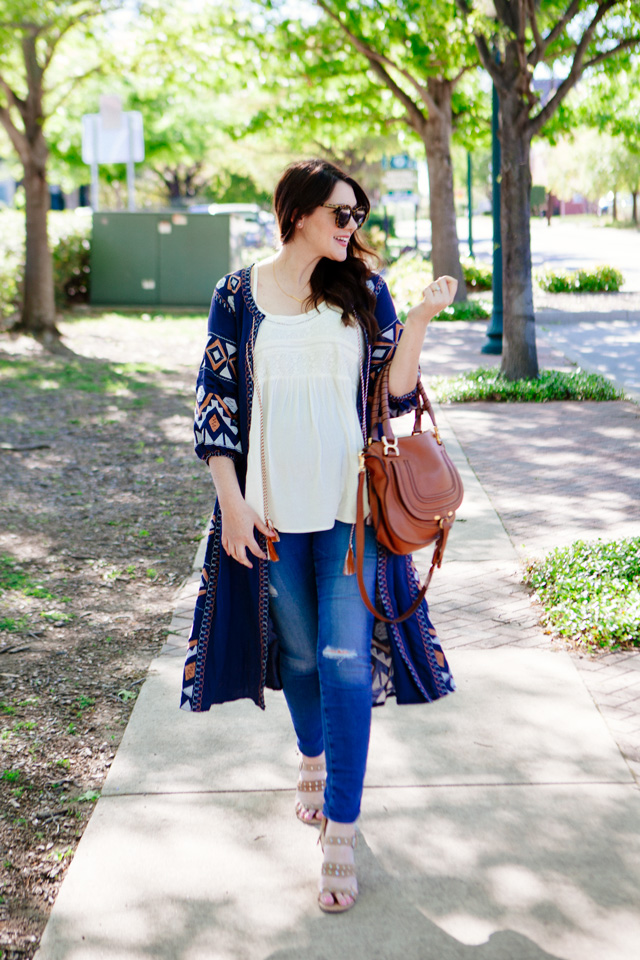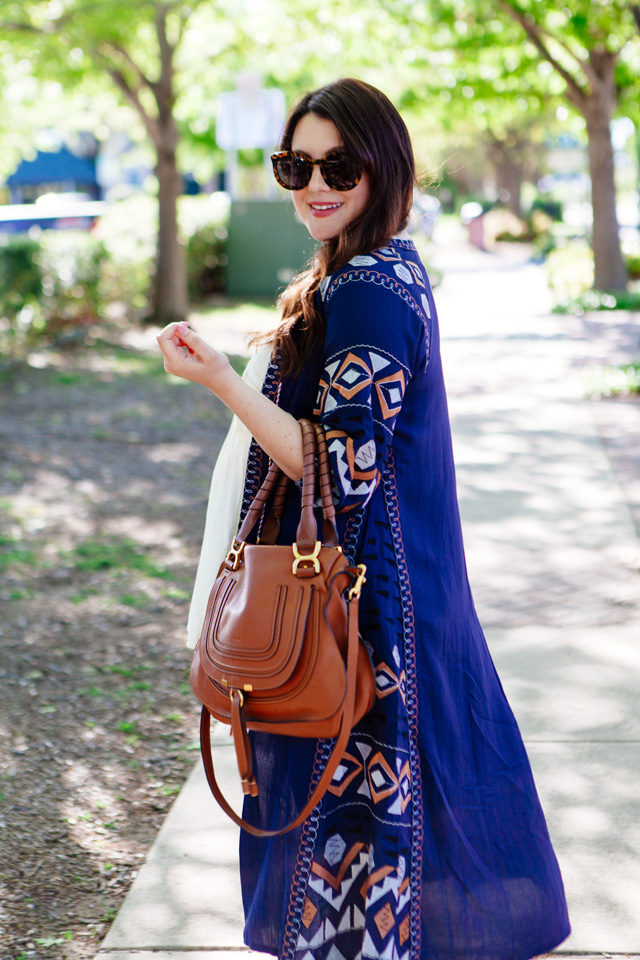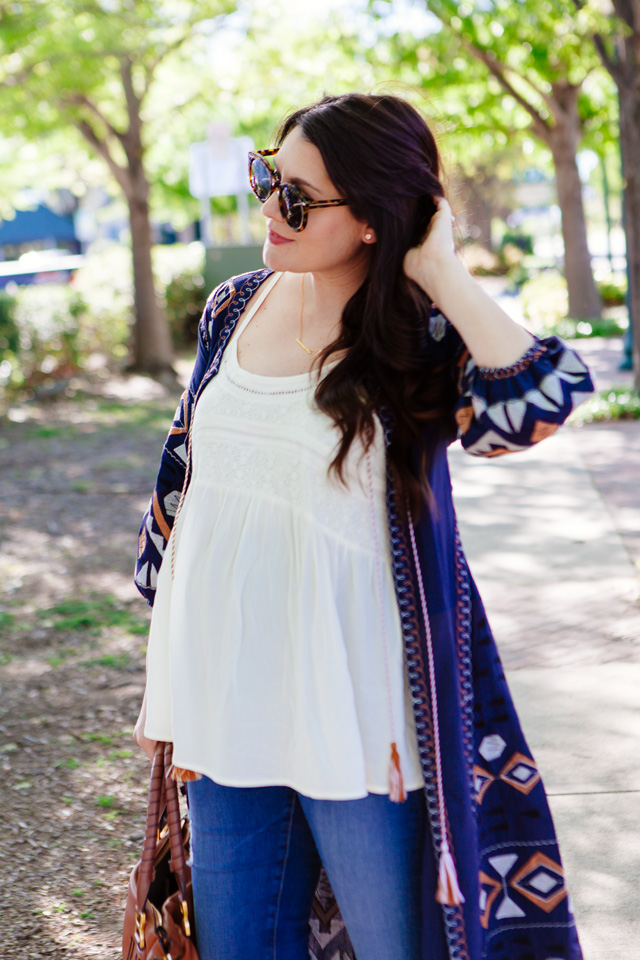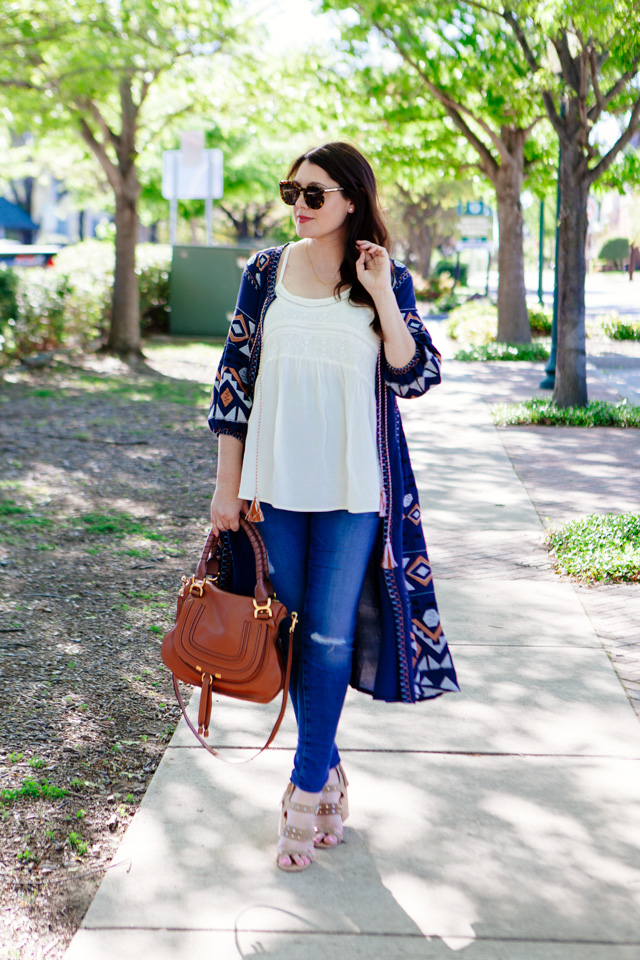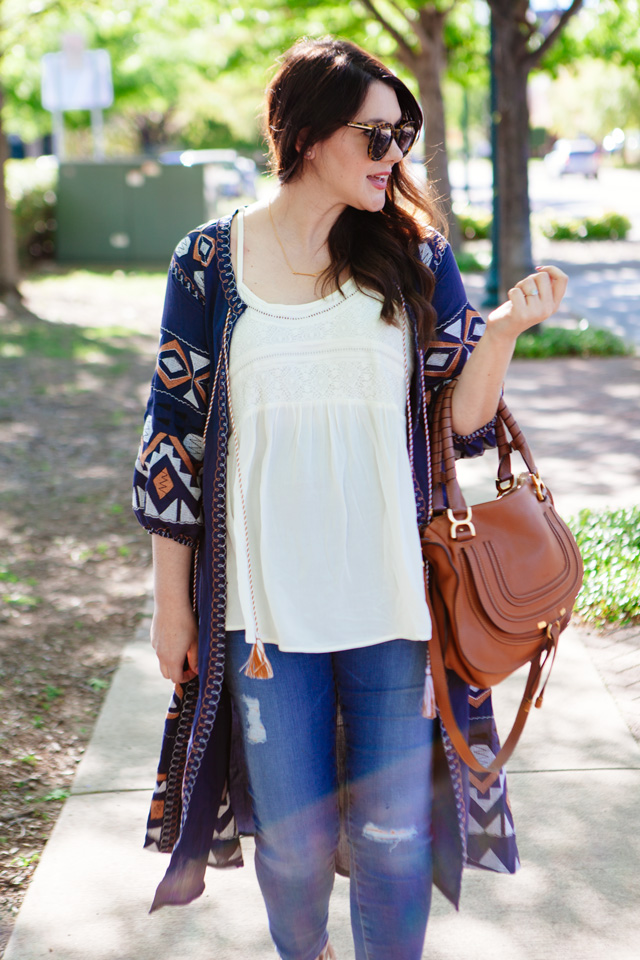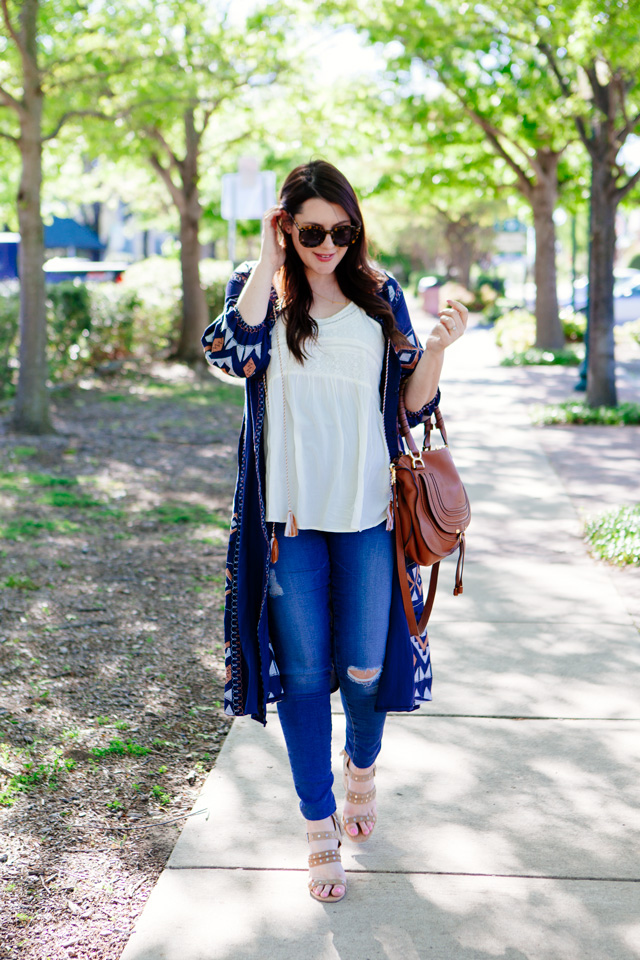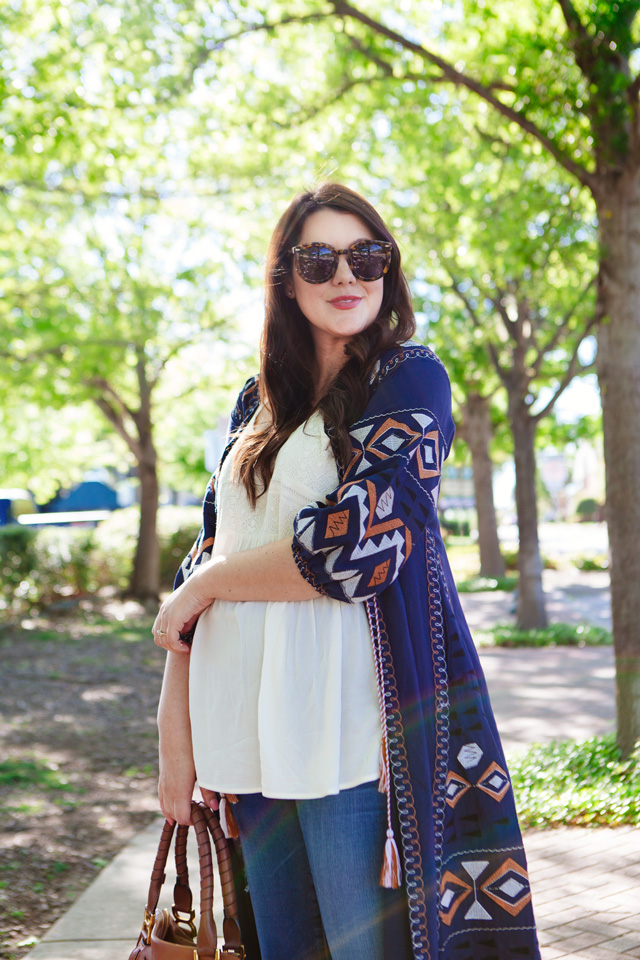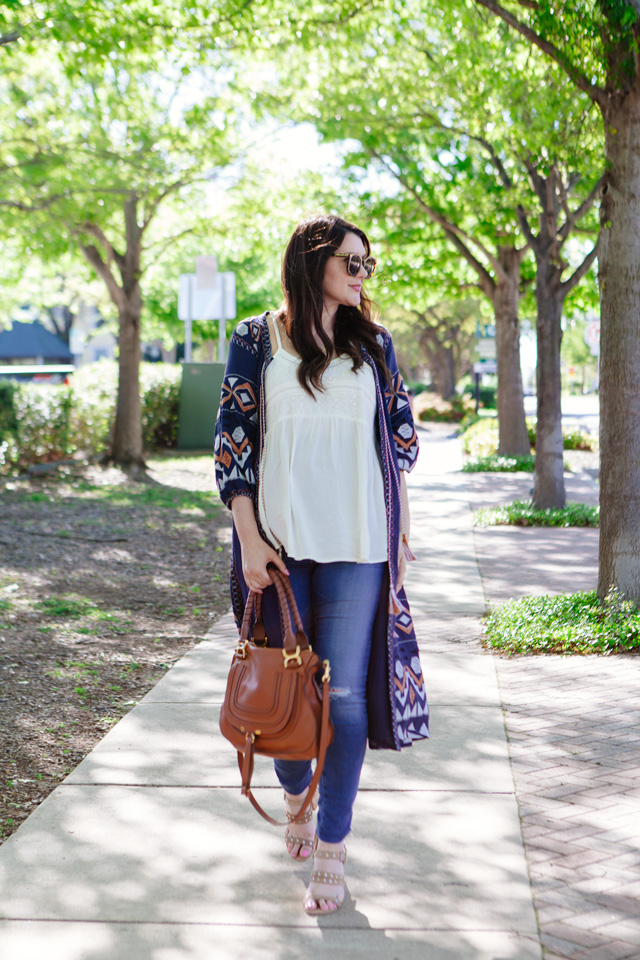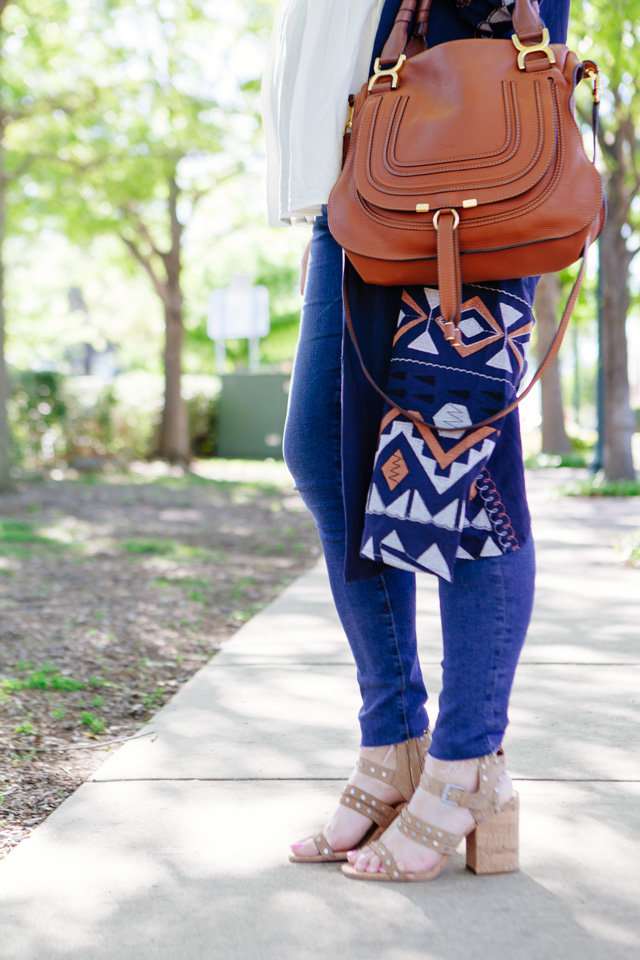 Happy Friday! We have the prettiest weekend ahead of us. I did have a few house projects on the list but I think I'm probably gonna pass on those. If there is sunshine on a Saturday, I'm going to be on a patio. Those are the rules.
Dressing the bump has actually been easier than I expected. (Sans the first trimester. We can talk about this in another post!) I've found that you just have to be a bit more flexible with how things fit and sometimes more creative. This open cardigan — well I actually thought was a dress when I saw it online. But when I got it in, I realized the bump was never going to hide under this dress properly. Instead it poked out in a not so great way, let's be real. Then I looked again and was relieved it was meant to be worn open! So if you add a flowy top like I did here or even a tee, it's a perfect boho look for spring. It's actually kind of genius this way. (PS: I didn't see this when I was ordering but it also comes in red! Love this for summer!)
Speaking of summer, as you know I love to rush my seasons, this would be adorable as a swimsuit cover up. Just throwing that out there. 😉
Since boho is one of the easiest trends to adopt while pregnant, I've got boho on the brain. So I've rounded up my favorite boho pieces from Chicwish, including this open cardigan! I also love this dress, so much. I'm thinking it could handle the bump, no?

*This post is sponsored by Chicwish! Thank you for supporting the brands that support this blog!