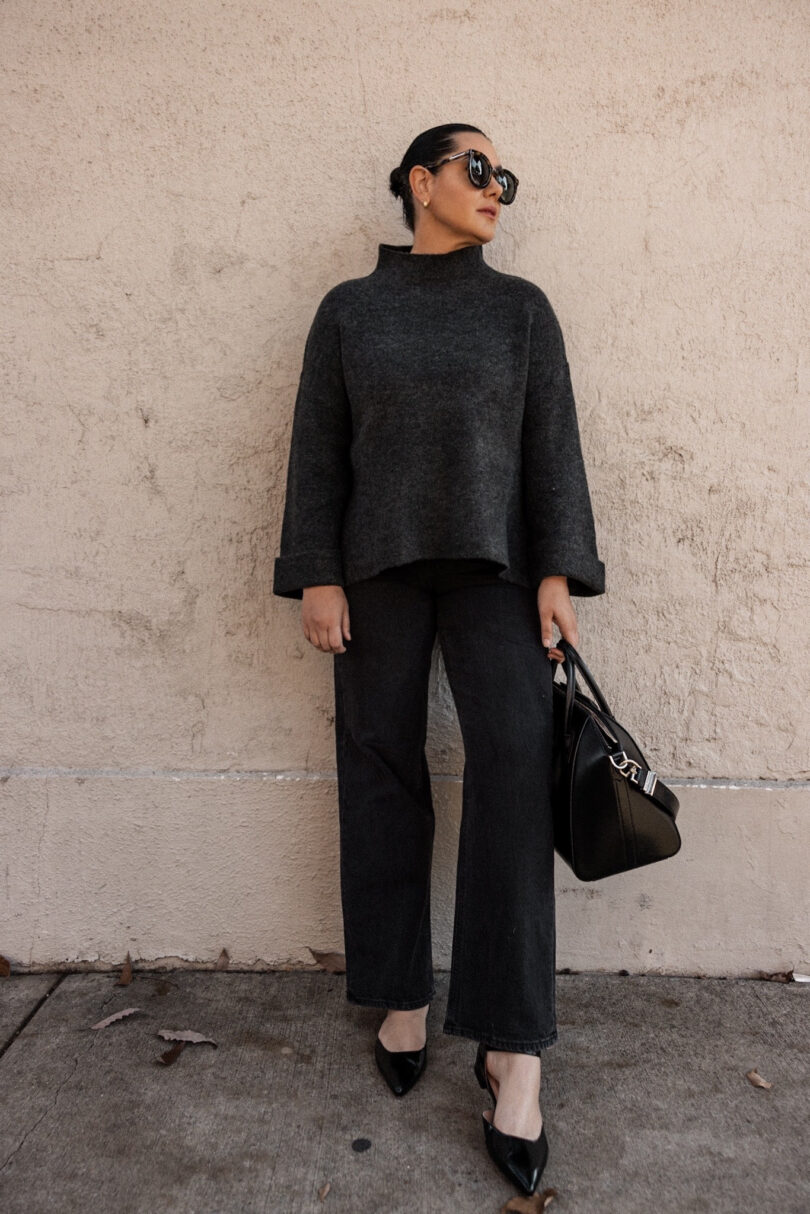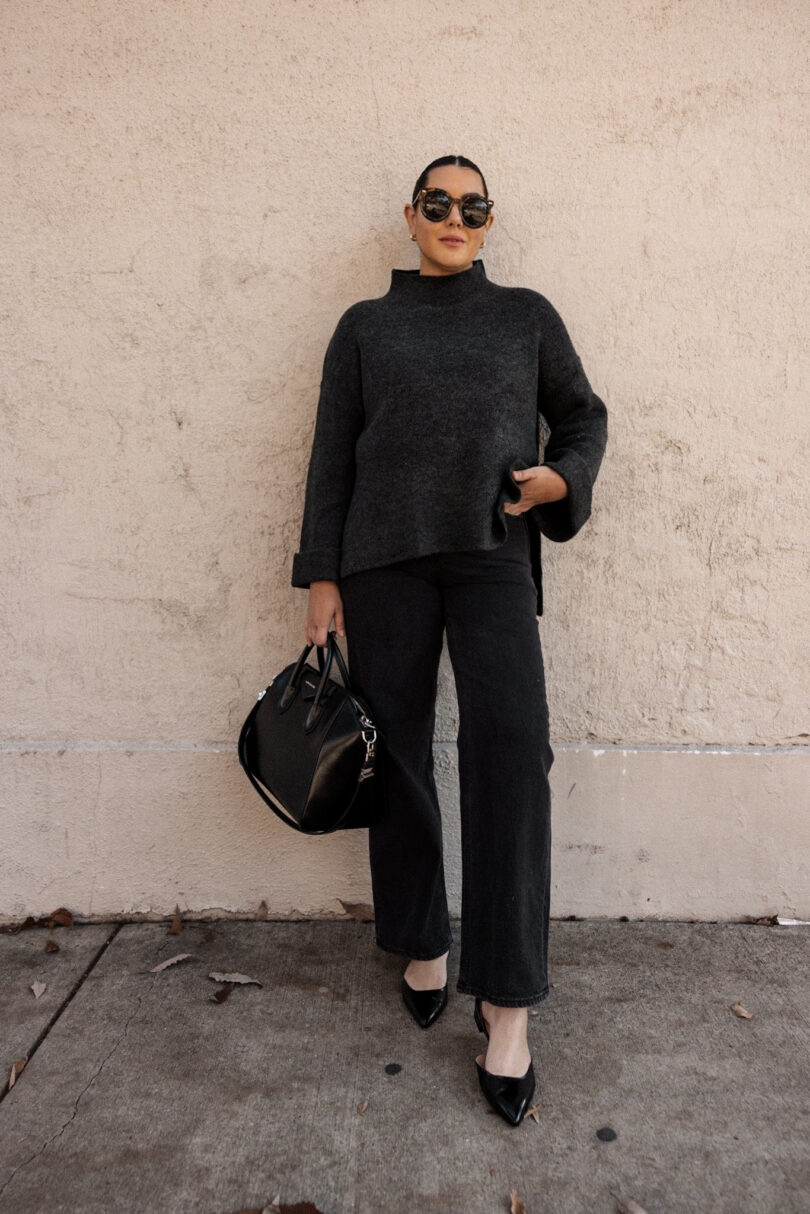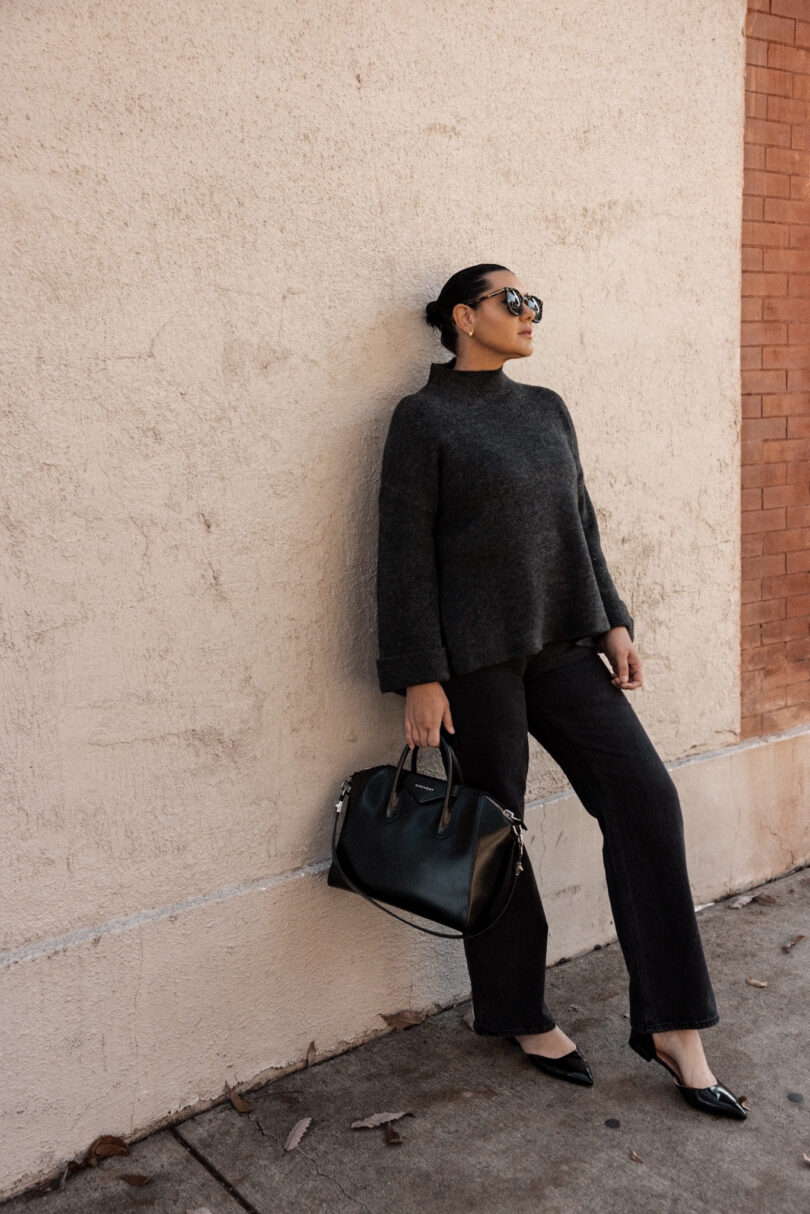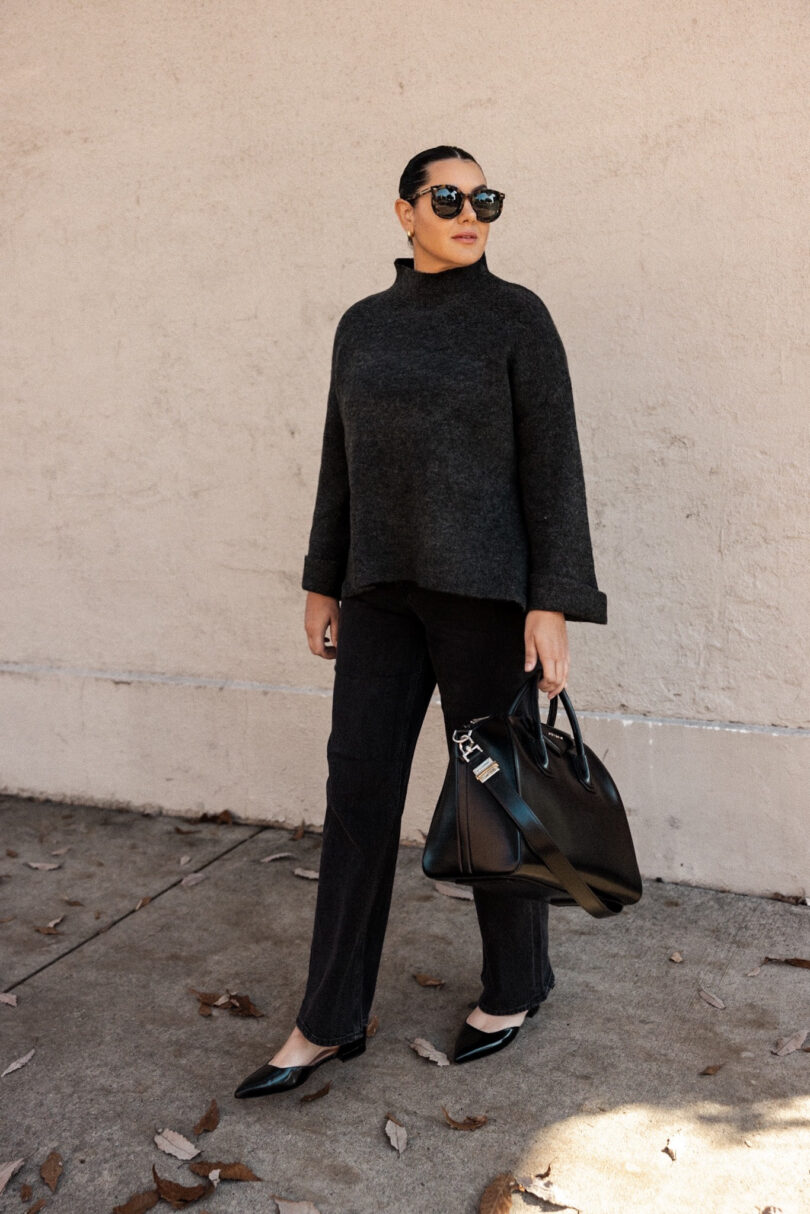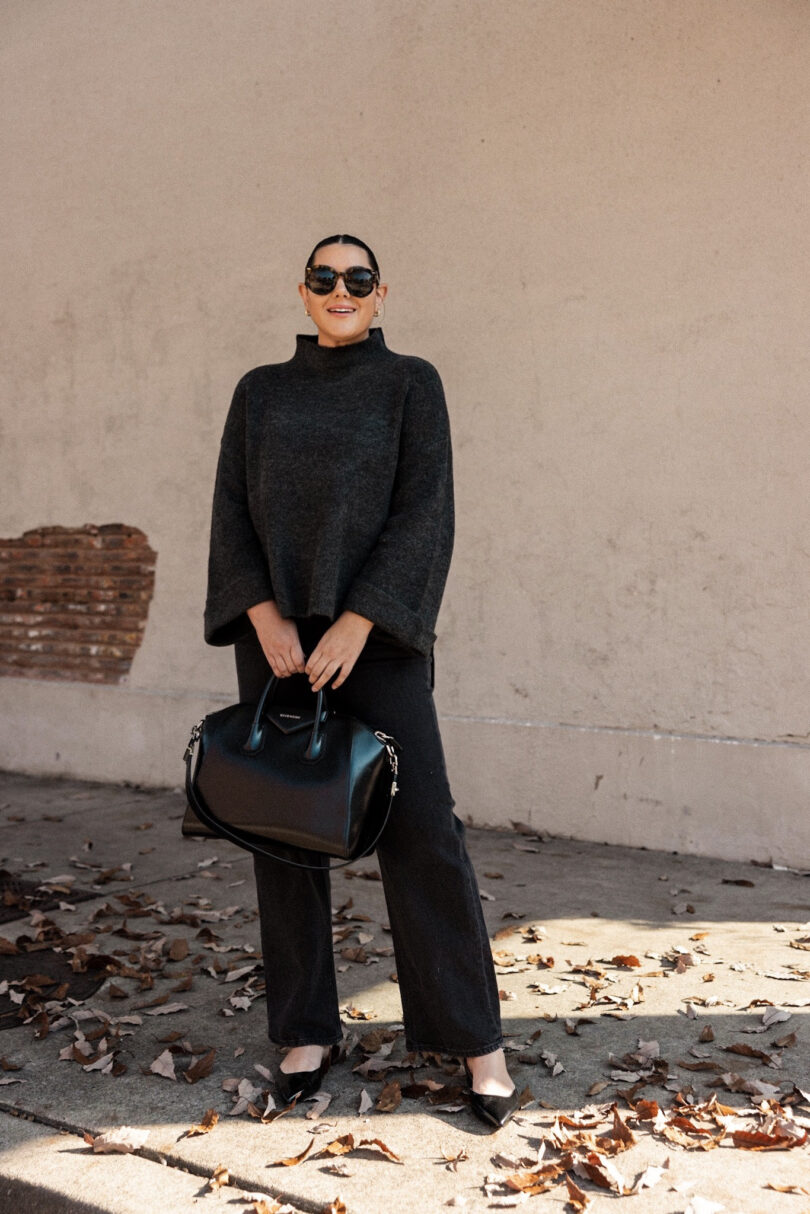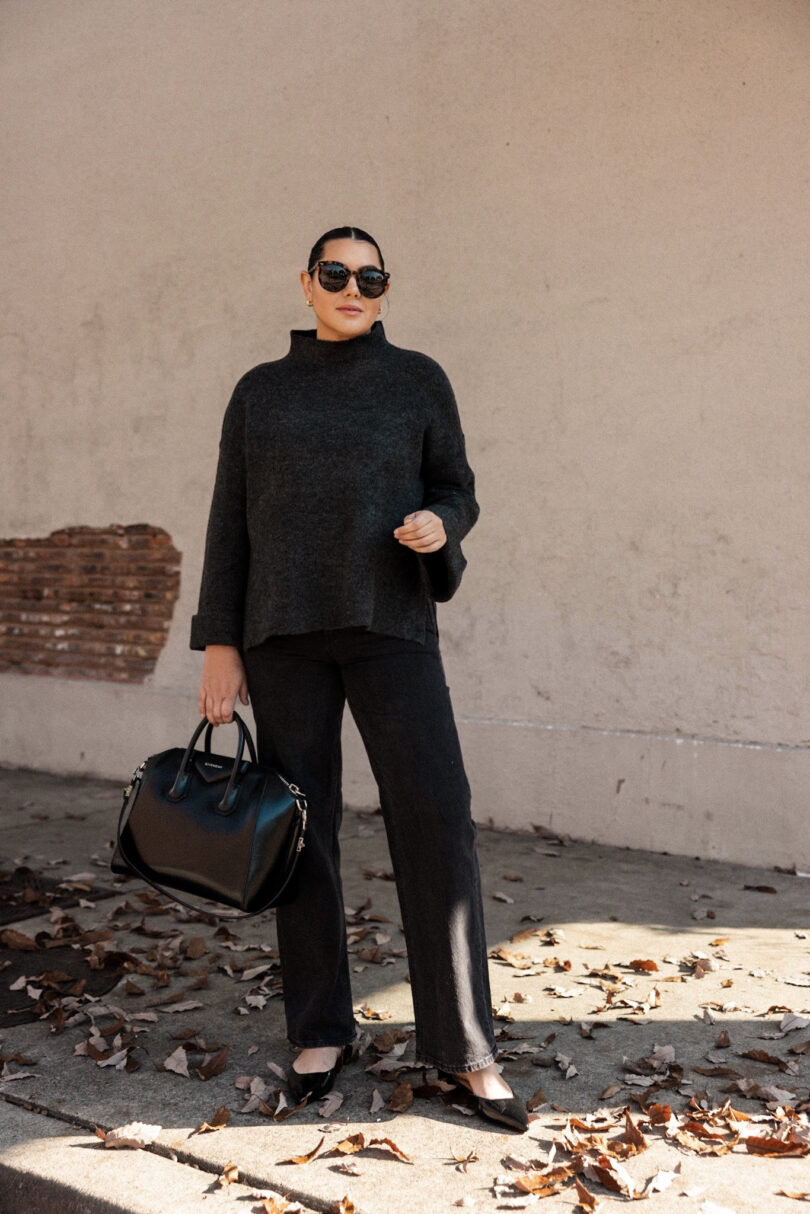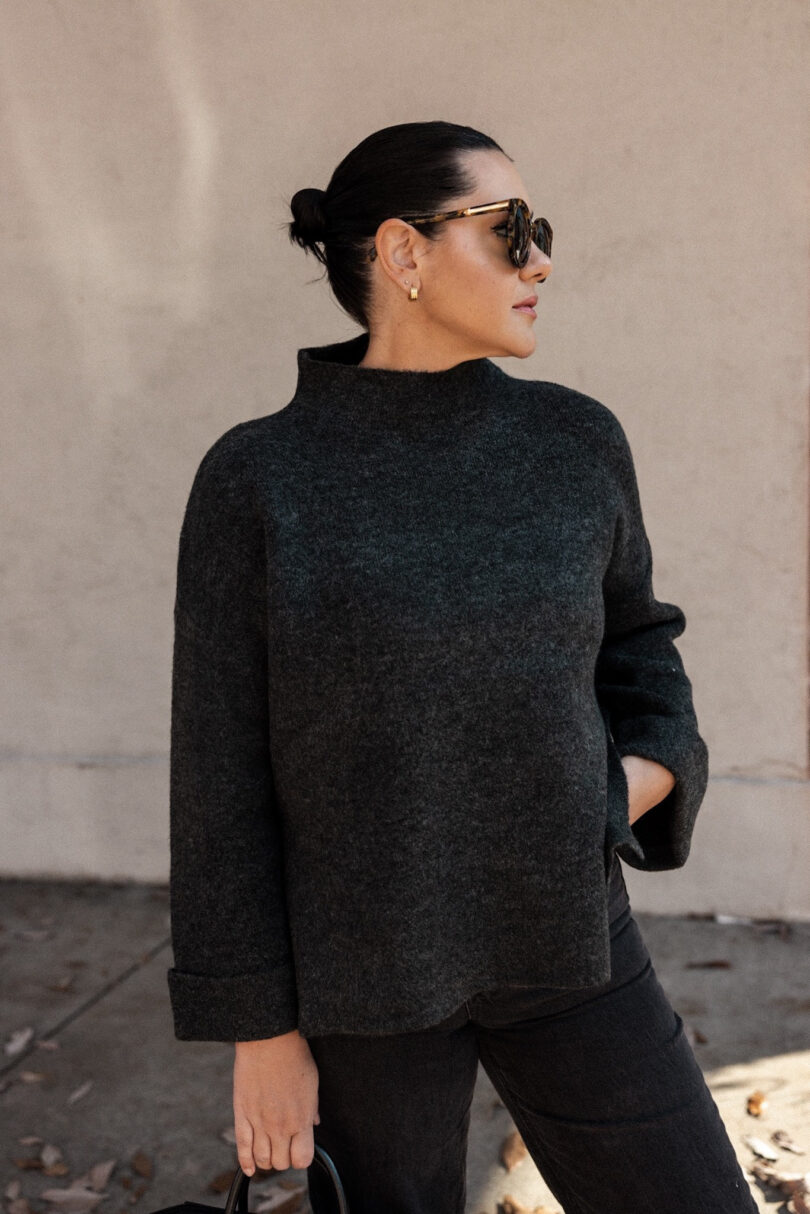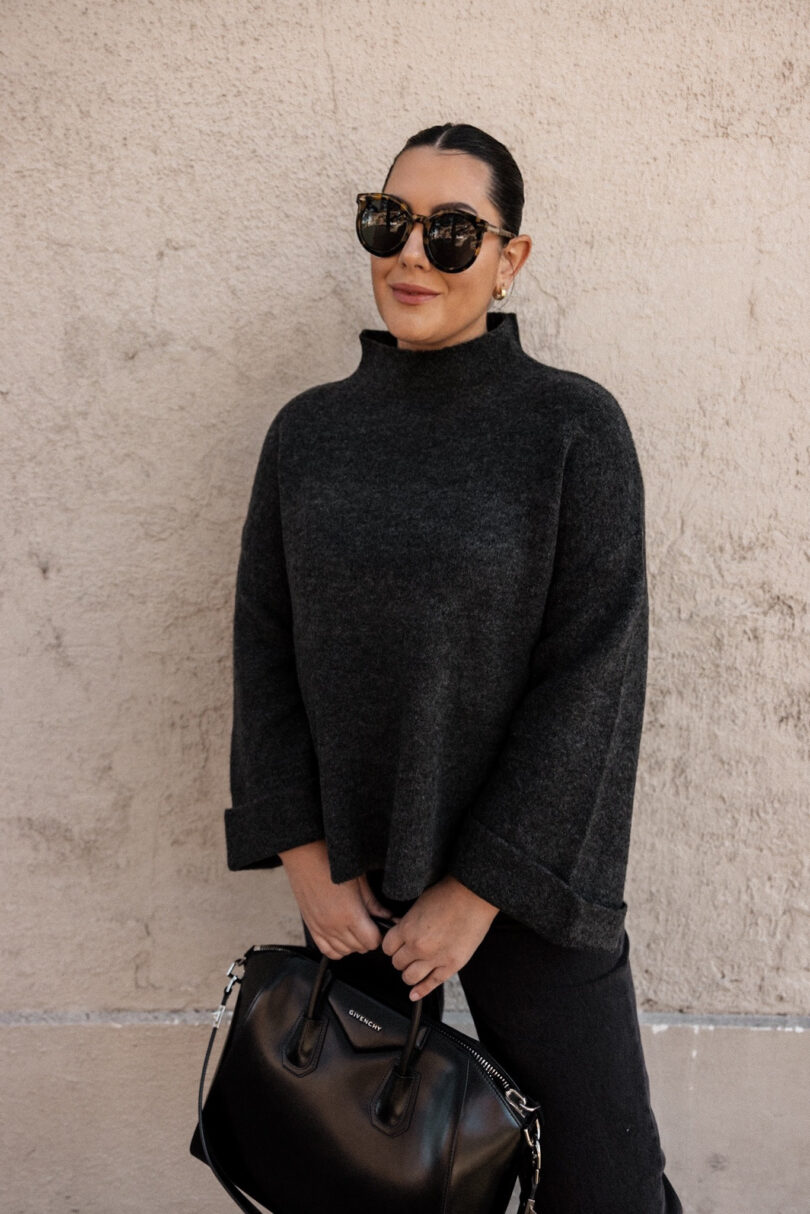 Hi friends! I won't lie I'm a ball of nerves because today is the day Shop Kendi is going live. So today as we speak the site is live with some of my favorite items I've found. I legitimately want to keep everything (sadly I can not), there's not one piece I don't love which makes me beam with pride. I hope you love it, too!
Starting with this sweater — I love this look. It's boxy but somehow chic? Unexpectedly chic, which is my favorite kind. A chic that surprises you, when you least expect it. The shape of it gives 'thanksgiving dinner' meets Audrey Hepburn. It's so soft too and warm. So yeah, it's one of my favorite sweaters from the collection. I am in the large and it fits loosely, perfectly for a size 8/10. True to size in a loose fitting way.
Now I could have paired this with some skinny jeans, which I almost did, but I wanted to play with the straight leg and wide leg jeans of this season and I actually love how this look played out. These are those darn Old Navy jeans I really love (I'm in the 10, TTS.) I think paired with a pointed toe flat just completes this look. This is a top contender for Thanksgiving for sure. Find my jeans here!
PS: my flats are on sale at J.Crew but size up one! They run snug in the toe.