Next week is Thanksgiving and I'm going to be honest — it has snuck up on me. As it usually does, if we are being real. I forget to think about holidays until they are here. The wild thing is I am in charge of some sides for our family thanksgiving. Who gave me this much responsibility lol. Side note: to those of you who decorate for every holiday — I envy your tenacity and dedication. I, for one, am just proud of myself for getting our Christmas tree from last year up before February of this year. However, I am flirting with the idea to get the fancy placemats this year, too. Baby steps.
Decorations and side dishes aside, I do plan my outfit far in advance. This year I am actually torn between a nice big sweater and leggings combo or the plaid shacket from the shop. But if you are still in your planning mode for your outfit, I've got some outfit ideas below!
(ps: if you order today we can definitely get it to you by Thanksgiving!) 
Shacket + Sweater Combo

Shop Kendi Plaid Overshirt Jacket | Shop Kendi Pipa Boucle Sweater | Similar Straight Leg Denim | Tory Burch Lug Bootie
Now let's be honest — should I wear all white to an all food party? Probably not. Has this stopped me before? NEVER. It's not like we are having lasagna. Most Thanksgiving food is white anyways and I'm fine with a half-day outfit change if something happens. You can also swap this outfit out for all black — ohhh now that I'm thinking about it, what a look that would be!
You can find the jacket here | the sweater here
I'm in the large of the jacket and it runs true to size in a relaxed fit. Find it here!
Printed Blouse + Denim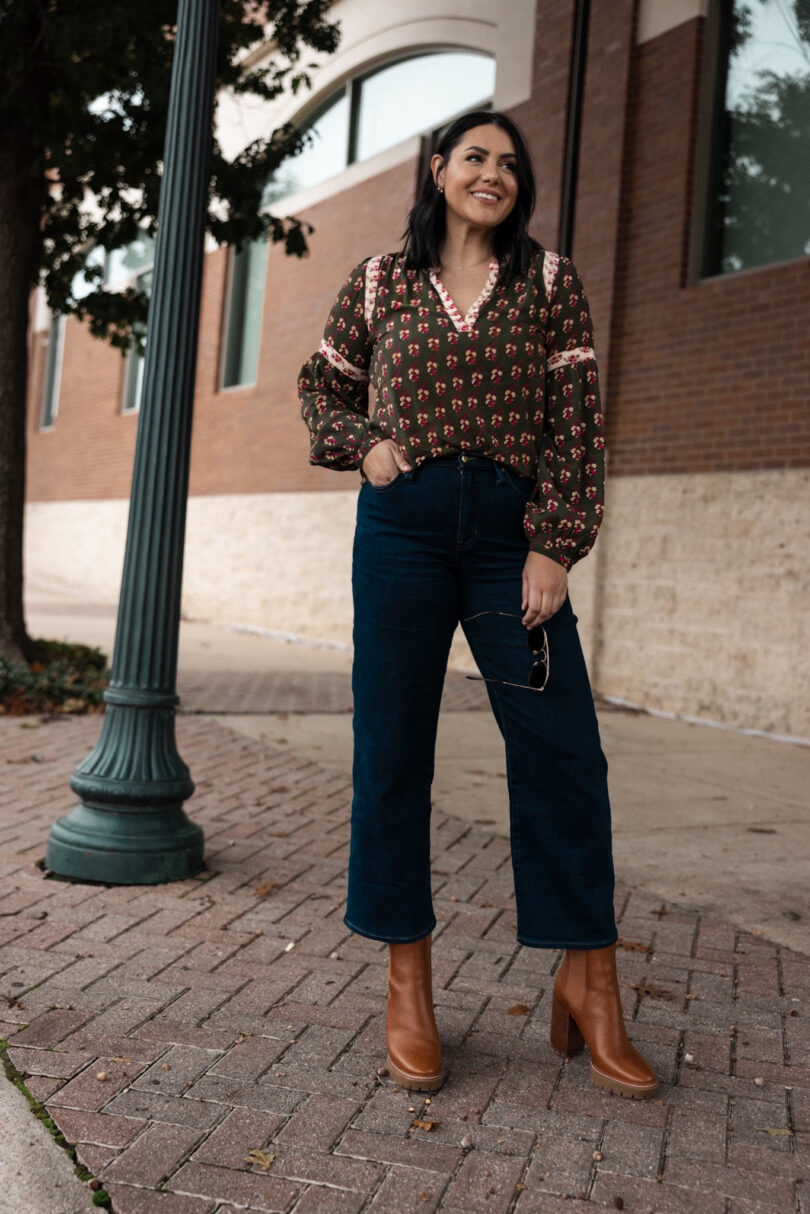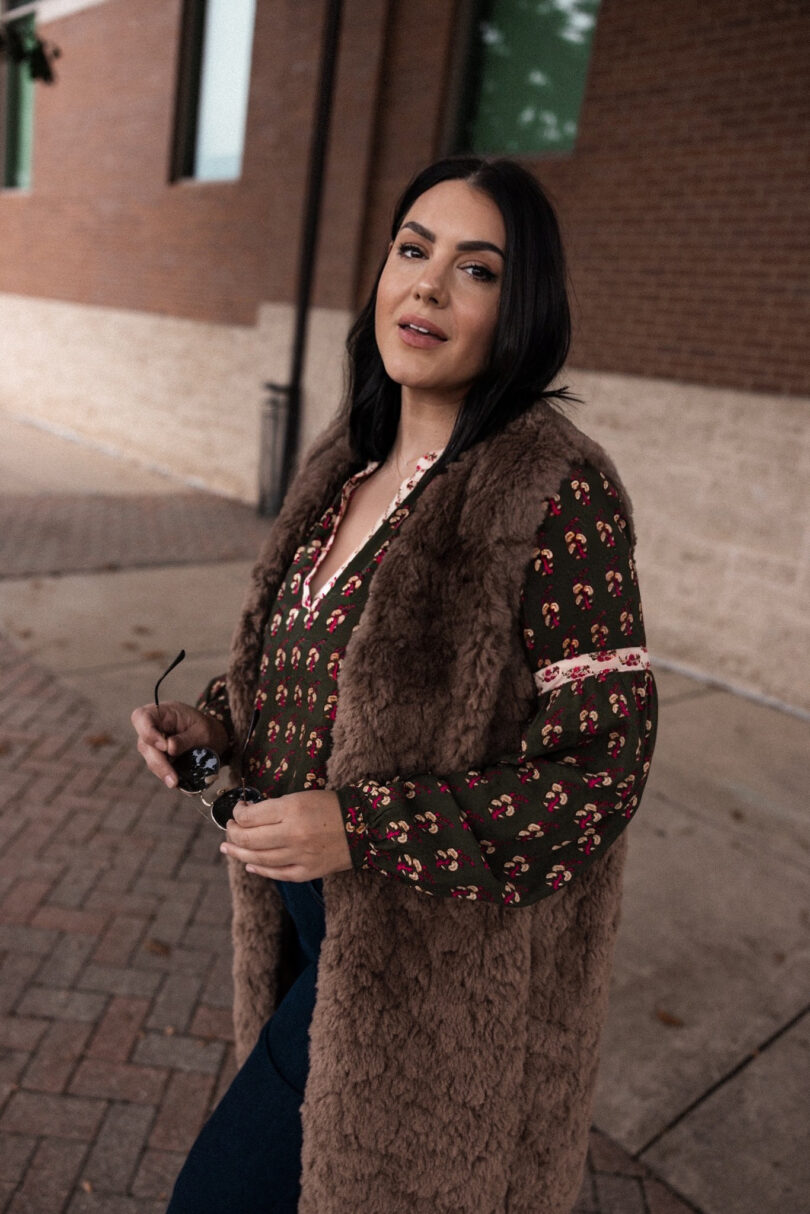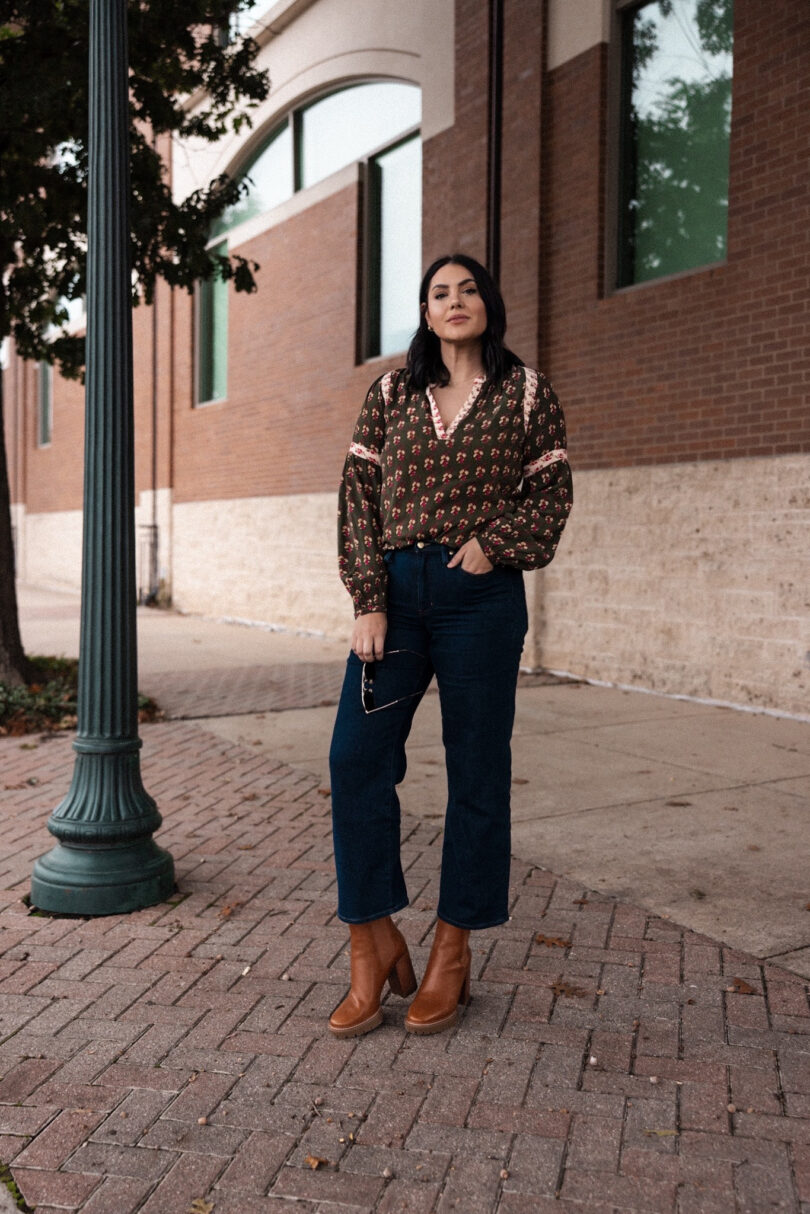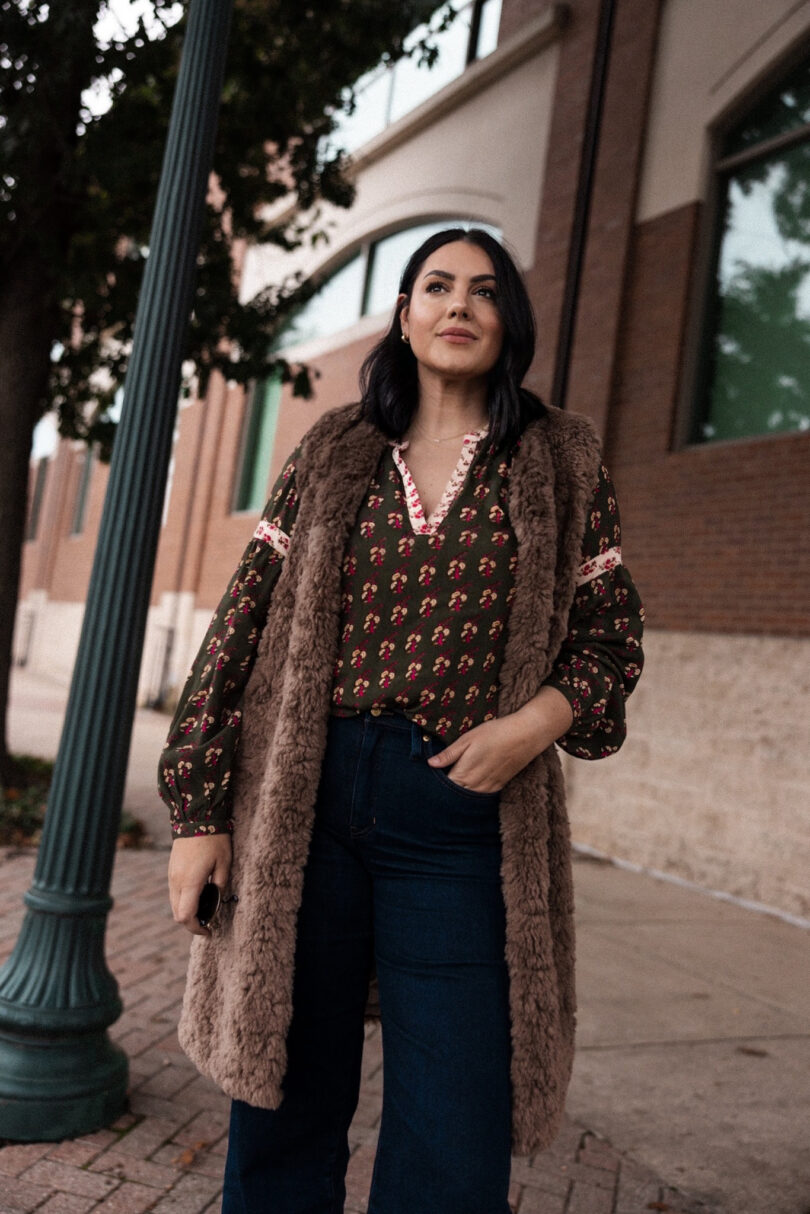 Shop Kendi Printed Blouse with Puff Sleeves | J. Crew Slim Wide Leg Jeans | Tory Burch Lug Booties
This blouse just screams holiday doesn't it? I love that it's printed in a subtly holiday print with the hunter green. I am in the large, this one does run a bit more snug at the chest / arms, just FYI.
Now I paired this with my past season vest from J.Crew and I'm really sorry it has sold out. I'll try to find some similar ones. But these jeans are not sold out and they are some of my favorite right now. It's a brushed denim so they are a bit warmer than your typical fare. On sale too! I am in the 30, TTS.
Neutral Sweater + Denim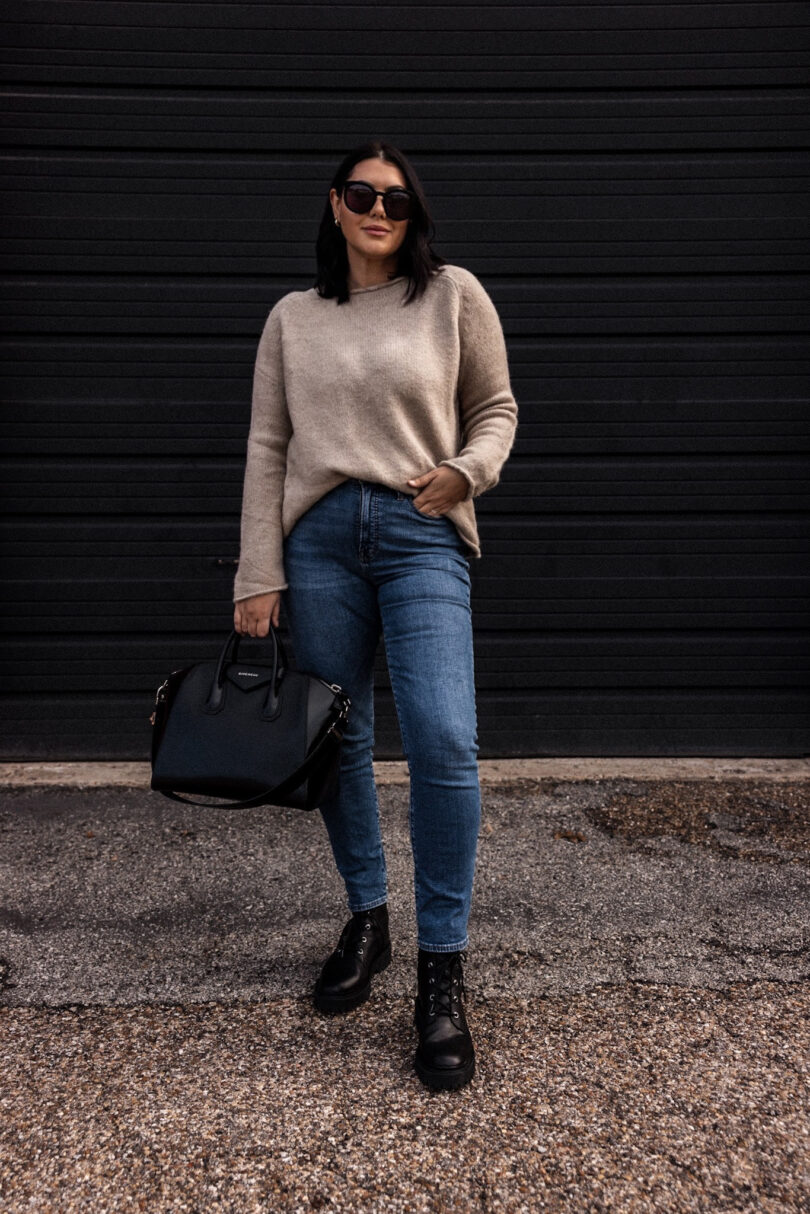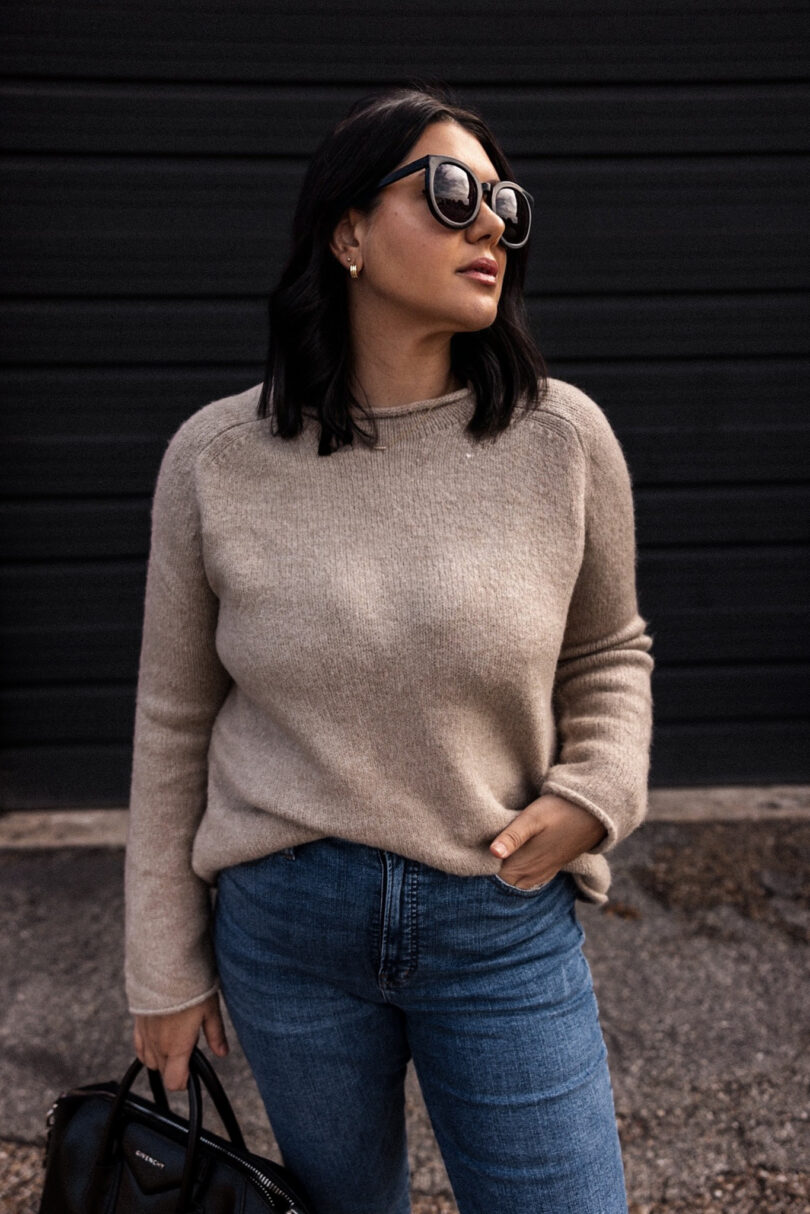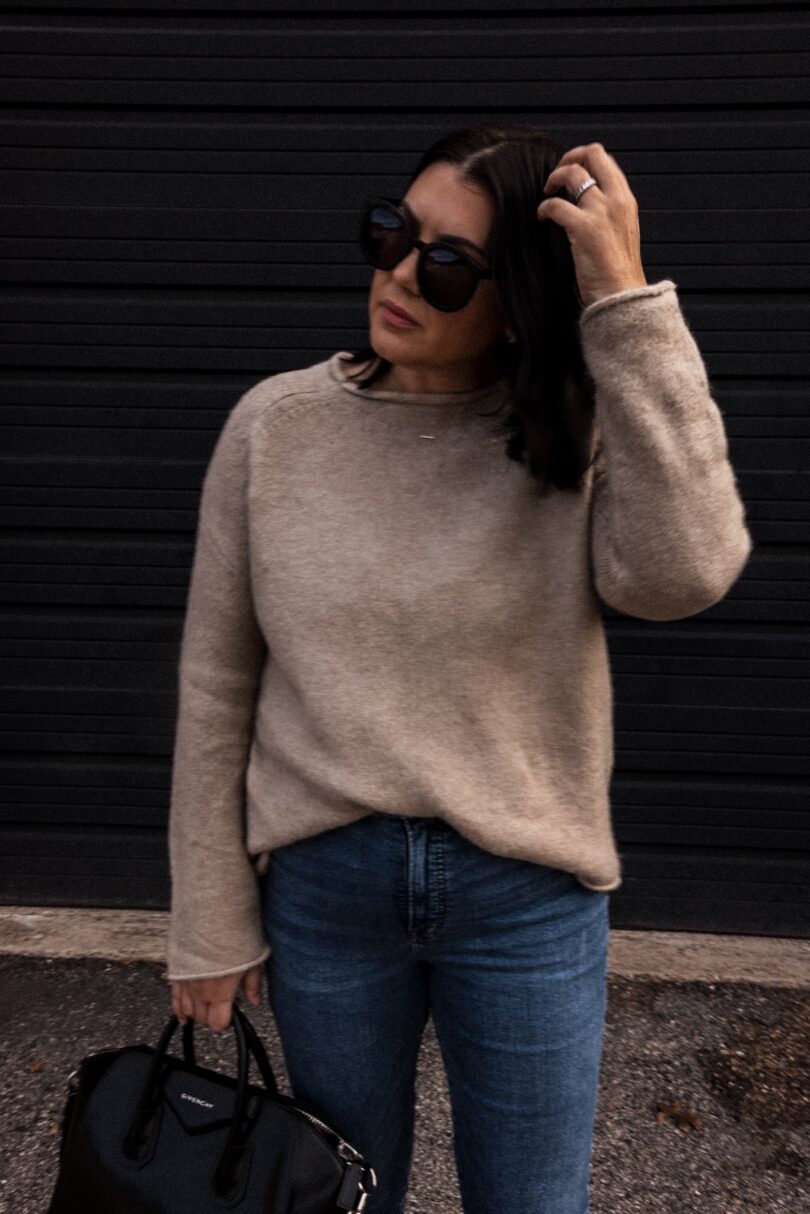 Now this is a comfy look that is not only pulled together but very simple. If you like a simple look, a pretty sweater will do the trick. I like that this one has a rolled edge and it's really soft and cozy. I am in the large, it runs true to size.
Also — these are the perfect vintage jeans from Madewell and I'm realizing how skinny jeans they are. Which makes me miss skinny jeans if I'm being honest. I'm bringing them back, probably no single-handedly or even as a style movement, but I'm bringing them back into my wardrobe. I just miss them. What about you?
shop my jeans here | shop my boots here
Oversized Cardigan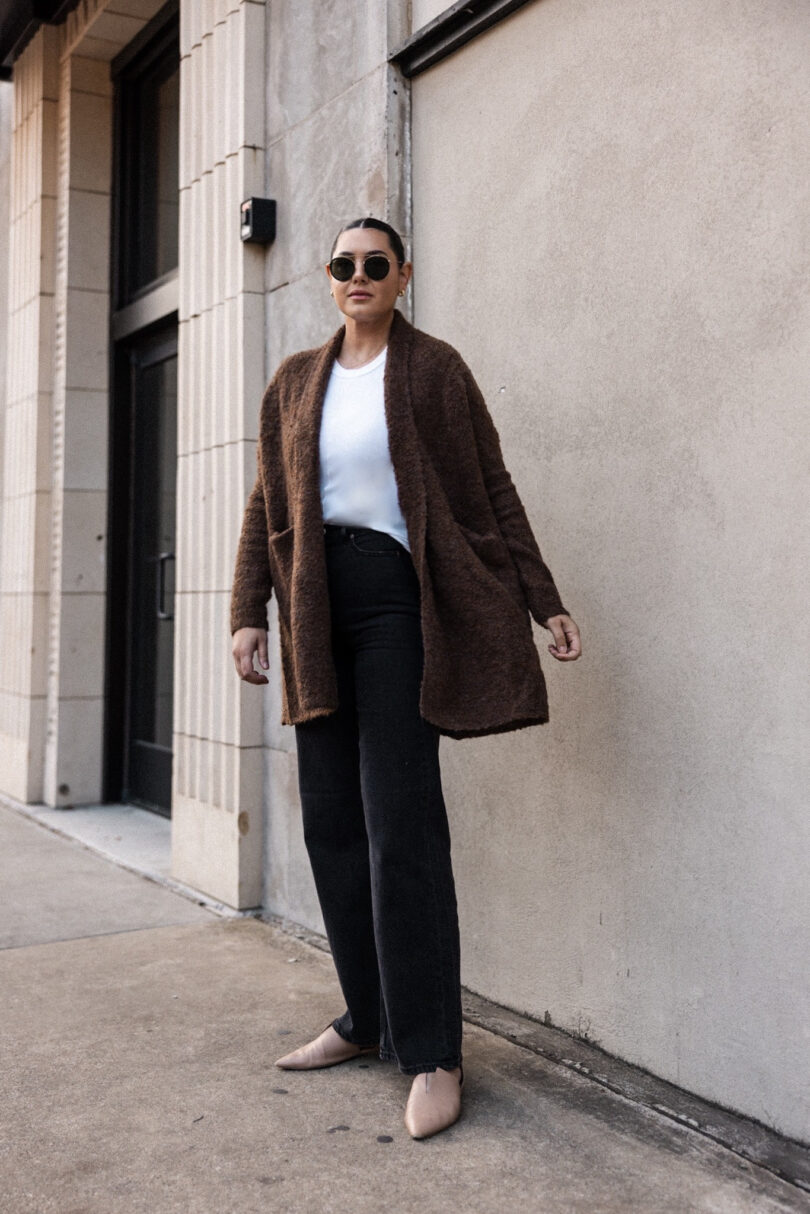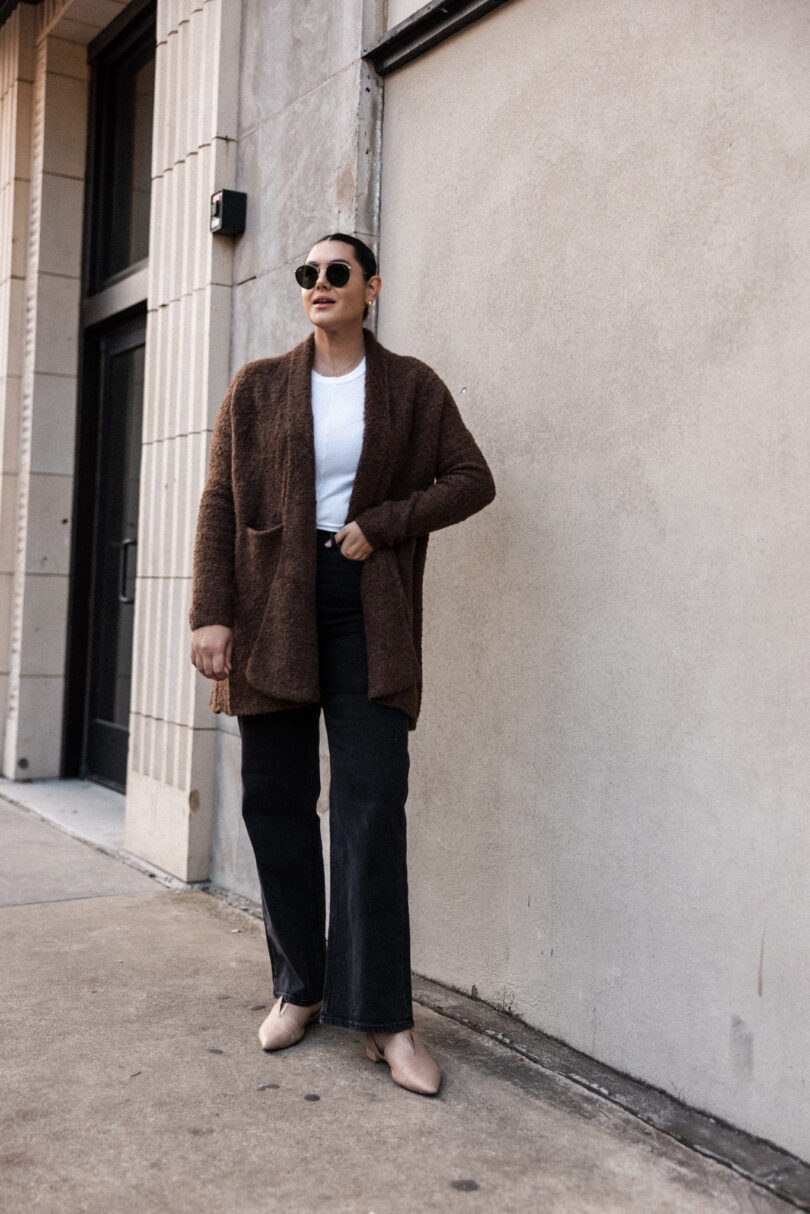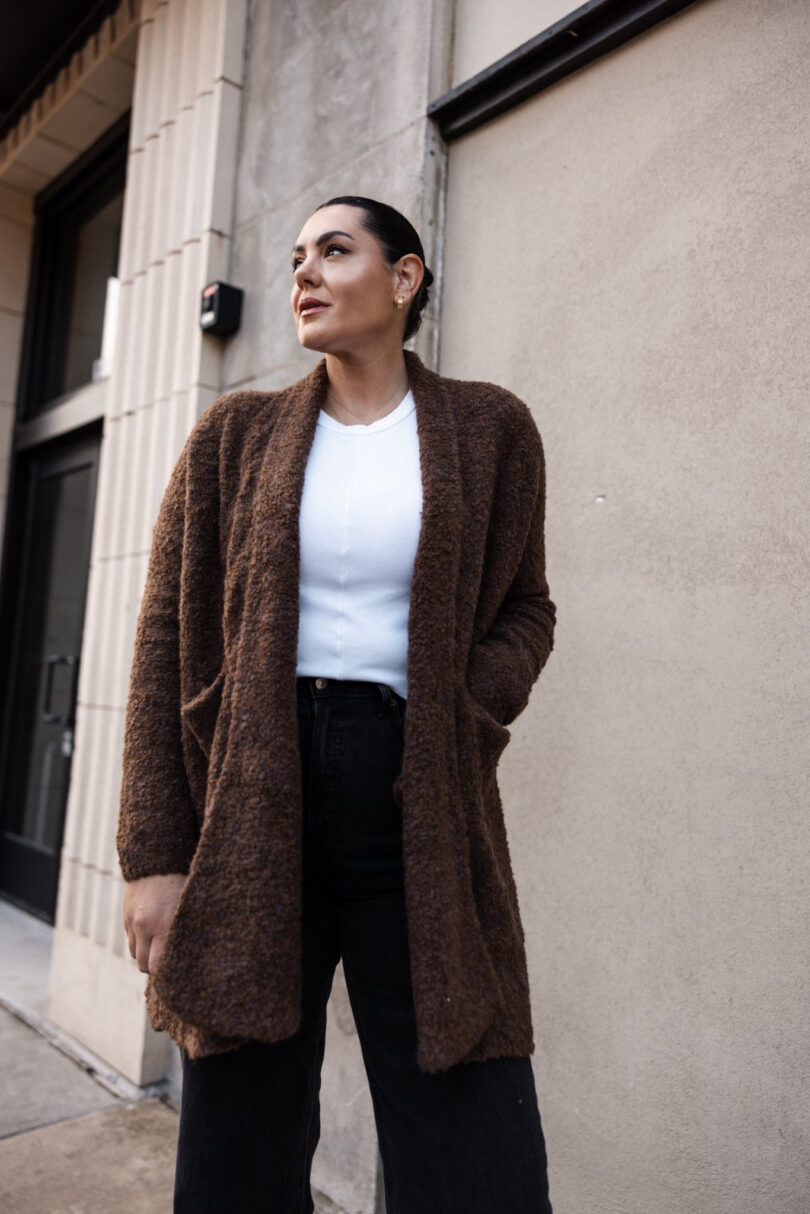 This is such a classic look for Thanksgiving. There is nothing that a big brown cardigan can't look great with — you could pair this with skinny jeans, leggings, or as I have here a wider leg jean (these are Old Navy). Now this cardigan runs generously! I am in the M/L and it can fit a size 8-12 easily and with room. It's under $100 and so comfy.
Sweater Dress


This is the fanciest of the looks, but also one of the most comfortable. This sweater dress is warm and super cozy, I'm not even exaggerating. The more I think about it, maybe THIS is my Thanksgiving look. Because it's just so nice to wear.
I am in the large for a size 8/10 with wiggle room. It has some bounce / stretch to it as well as pockets.