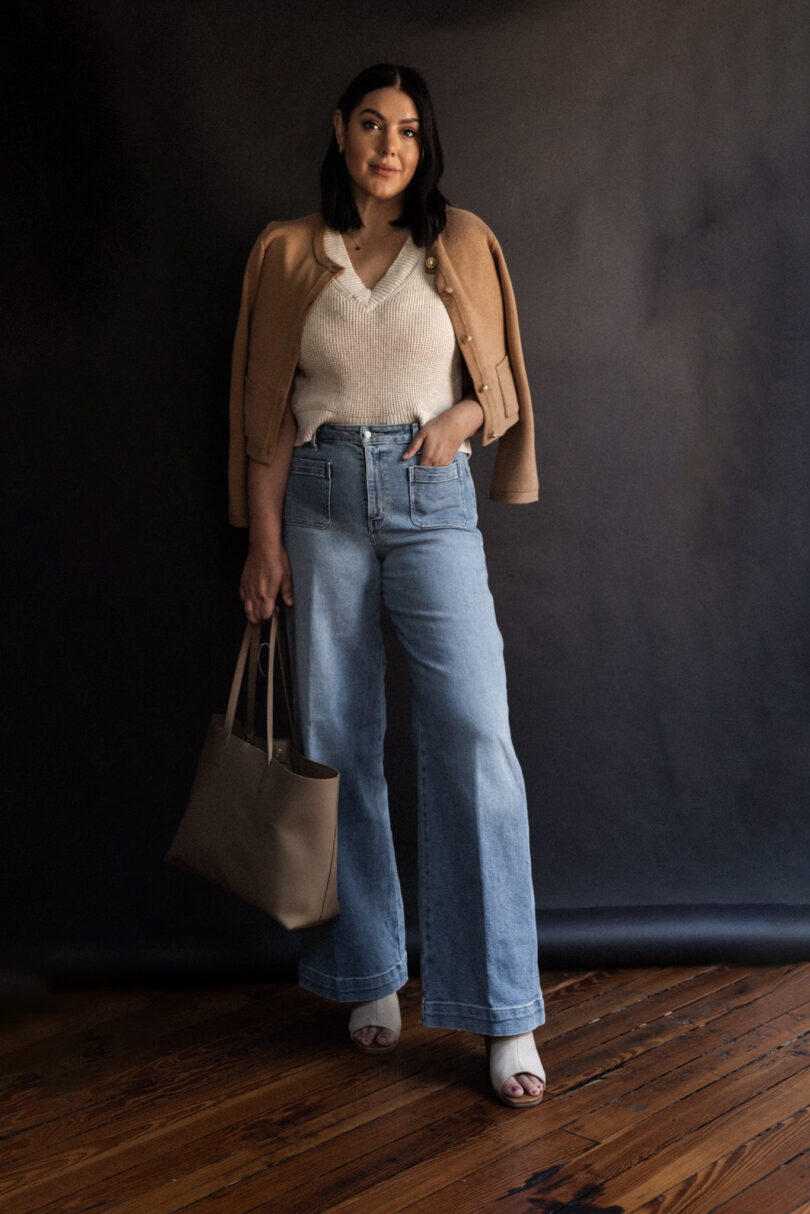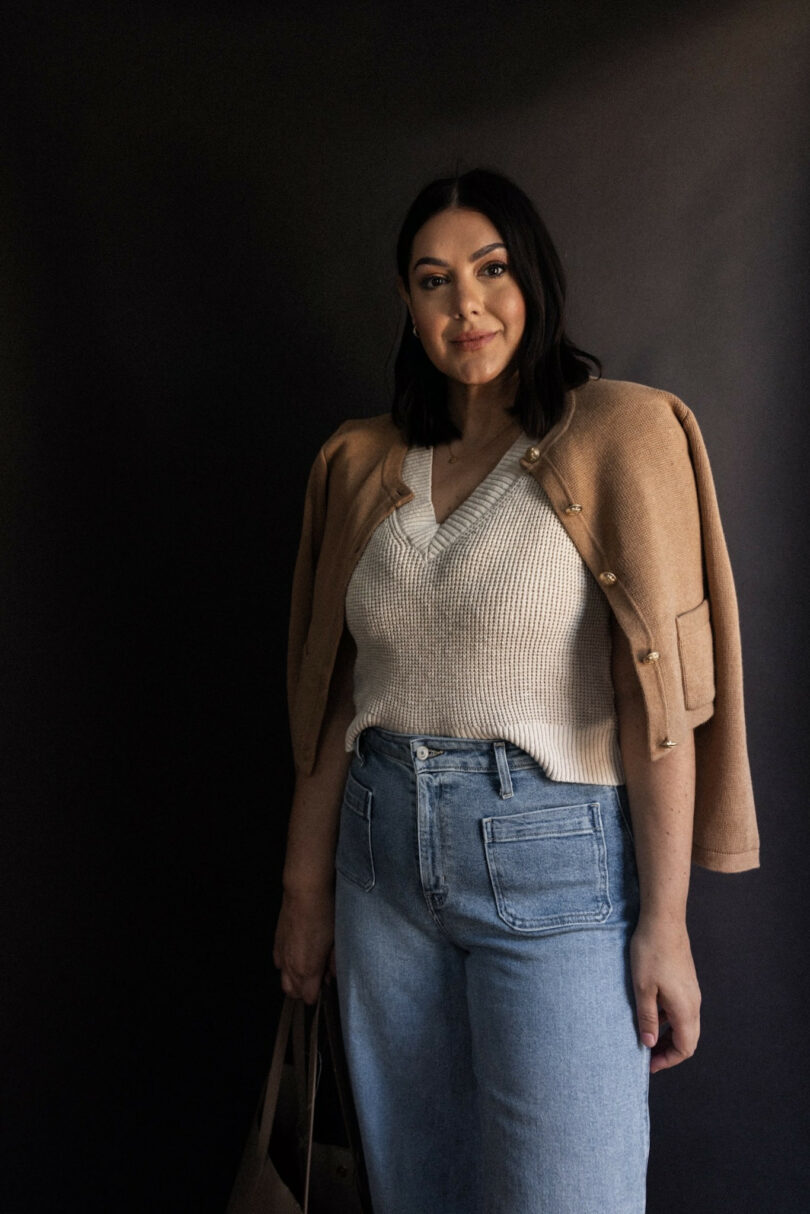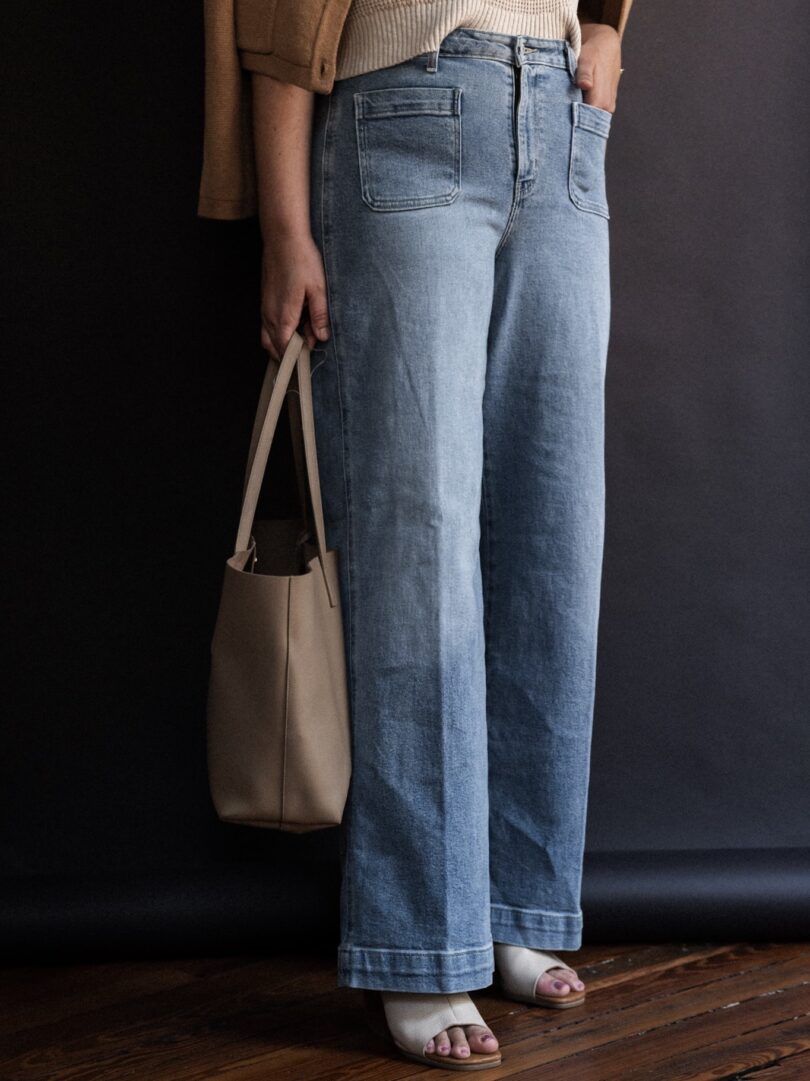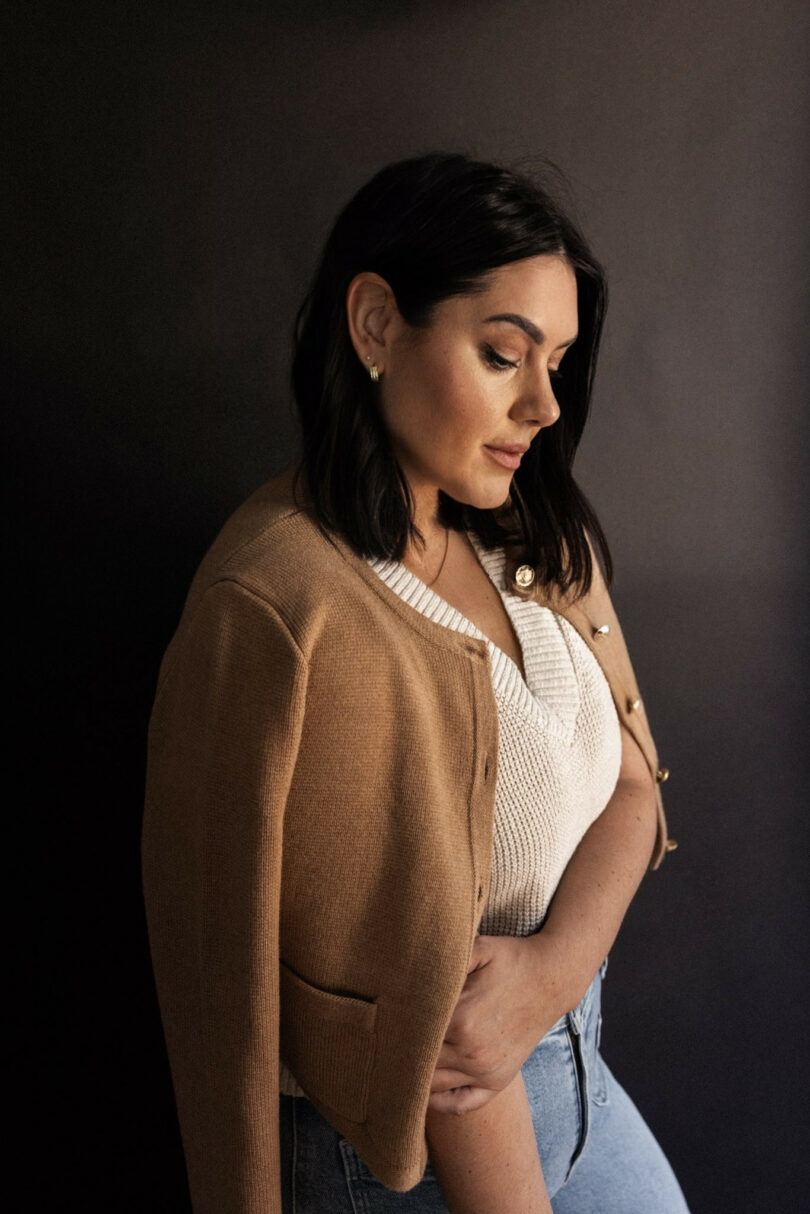 Hello from the studio where we shot these lovely photos today. I'm thinking about switching things up around here, do you like? I've been wanting a bit of a change anyways and we were messing around with some lighting and voila — outfit photos. I think we may be on to something…
These are those Old Navy jeans from my try on last week! They're truly some of my favorites as of lately. The fabric is nicer than usual for ON, if I may be so bold and the fit is absolutely perfect. Size up if you want a looser fit or if you want to scoot them down to hit lower on your hips, but other than that TTS! I am in the 10 here.
I will say I am going to try to style them a few different ways because wide leg jeans just aren't quite as easy to style like a straight jean or a skinny jean would be. I will of course update you as I figure out my looks with these jeans. One note — these jeans come in three different hues: light, mid, dark. All three will work for fall, don't worry if you are afraid light jeans can't work for fall — they can! It's just not your typical rinse for cooler months. At least my brain says lighter jeans = warmer months, darker jeans = cooler months. But you can pick which hue works best for you closet and rest assured, you'll be able to style the lighter ones just fine this fall and winter.
My sweater jacket is new from J.Crew as well ( extra thanks to J.Crew for the gift!) I personally would size up for a looser fit, because I find it runs a bit snug but it's such a cute jacket. It makes me feel lady like, even with this potty mouth.