Hi guys! The newest launch is live in the pre-loved shop — it's going fast so pop on over and check it out. I am trying my best to categorize items seasonally, so most of these styles are perfect for fall. I'll get into the heavy sweaters and coats starting next month, but for this month we've got denim, cardigans, dresses and sweaters. Once again there are things that I am sure I'll regret selling (hoarders gonna hoard) so… get it before I change my mind. I say that without jest, like this Reformation dress doesn't fit right now but the print name is Kendie (lol for real) and that is why I want to keep it.  Am I ok? No but we've known this for a while.
I've pulled a few things that are in stock as of right now below!
New in the Pre-Loved Shop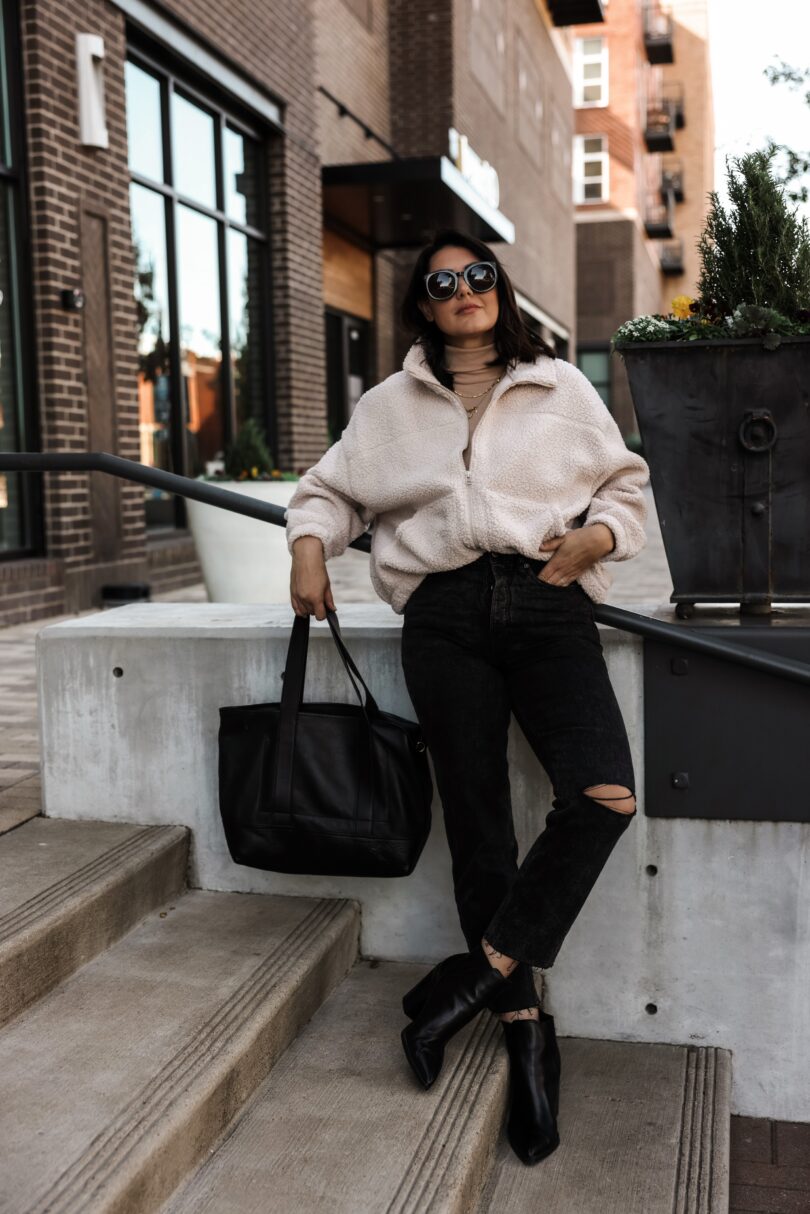 Old Navy High Rise Straight Jeans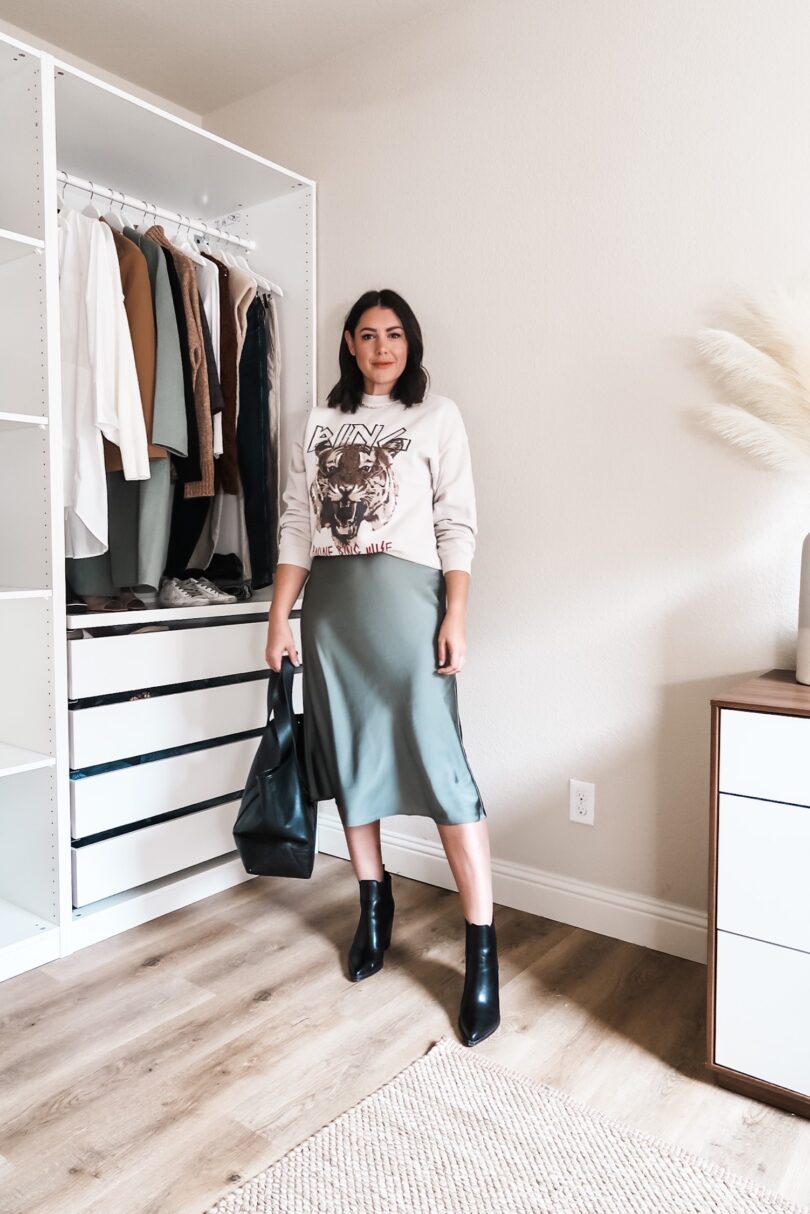 Yes I'm selling an Anine Bing. I'm telling you — I am cleaning OUT!
Anine Bing Sweatshirt + J.Crew Midi Skirt + J.Crew Leather Tote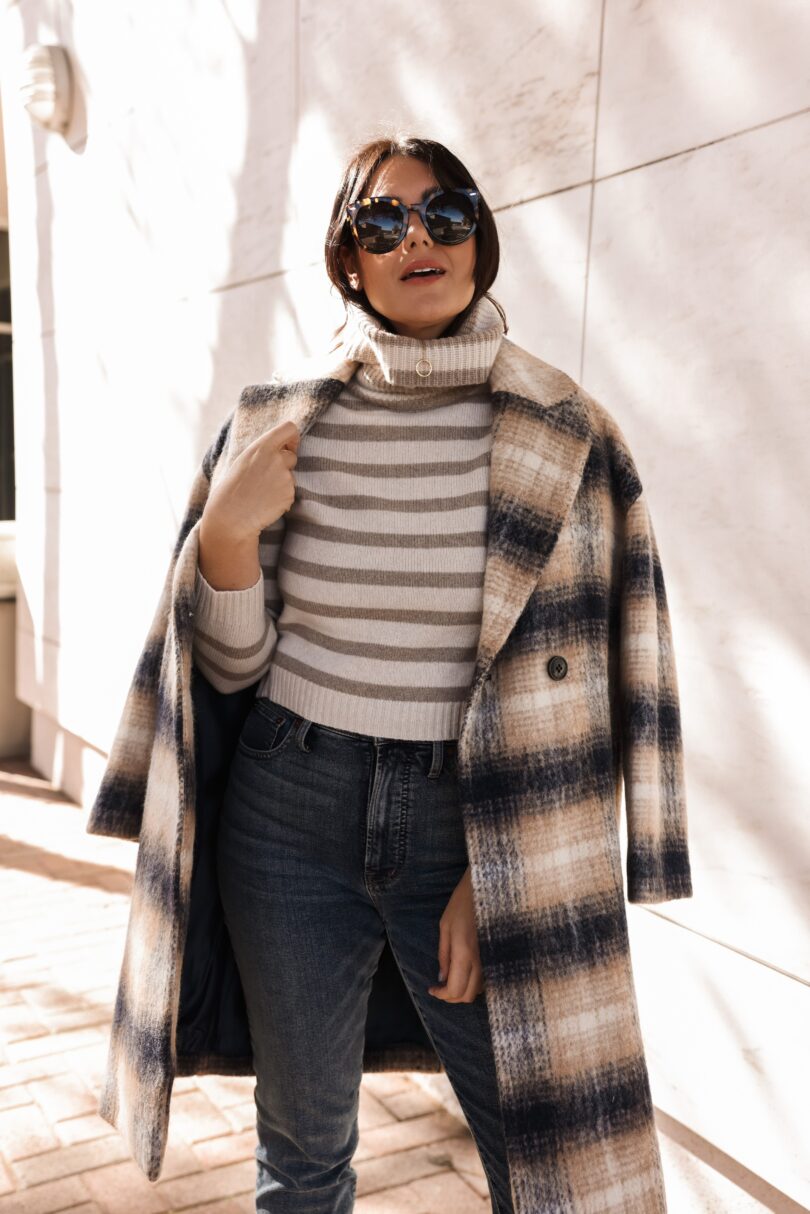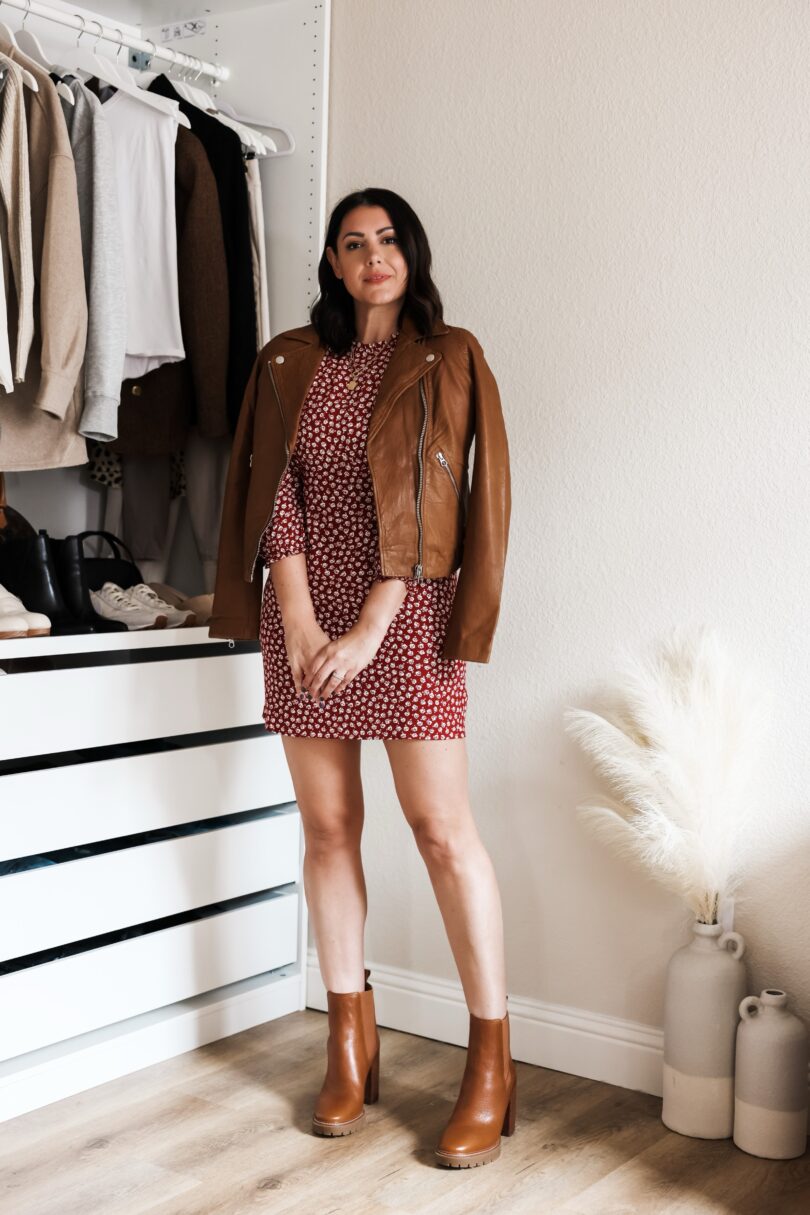 Reformation 'Kendie' Dress + Madewell Leather Jacket + The Drop Nude Sandals 
Note on this jacket: It is in pristine like new condition and I would keep it because it's gorgeous but it just doesn't fit me right now. It is best for someone with a more narrow shoulder / arm situation. It is a large but it fit me best as a 6/8, with my body type. It's more expensive because it's in mint condition!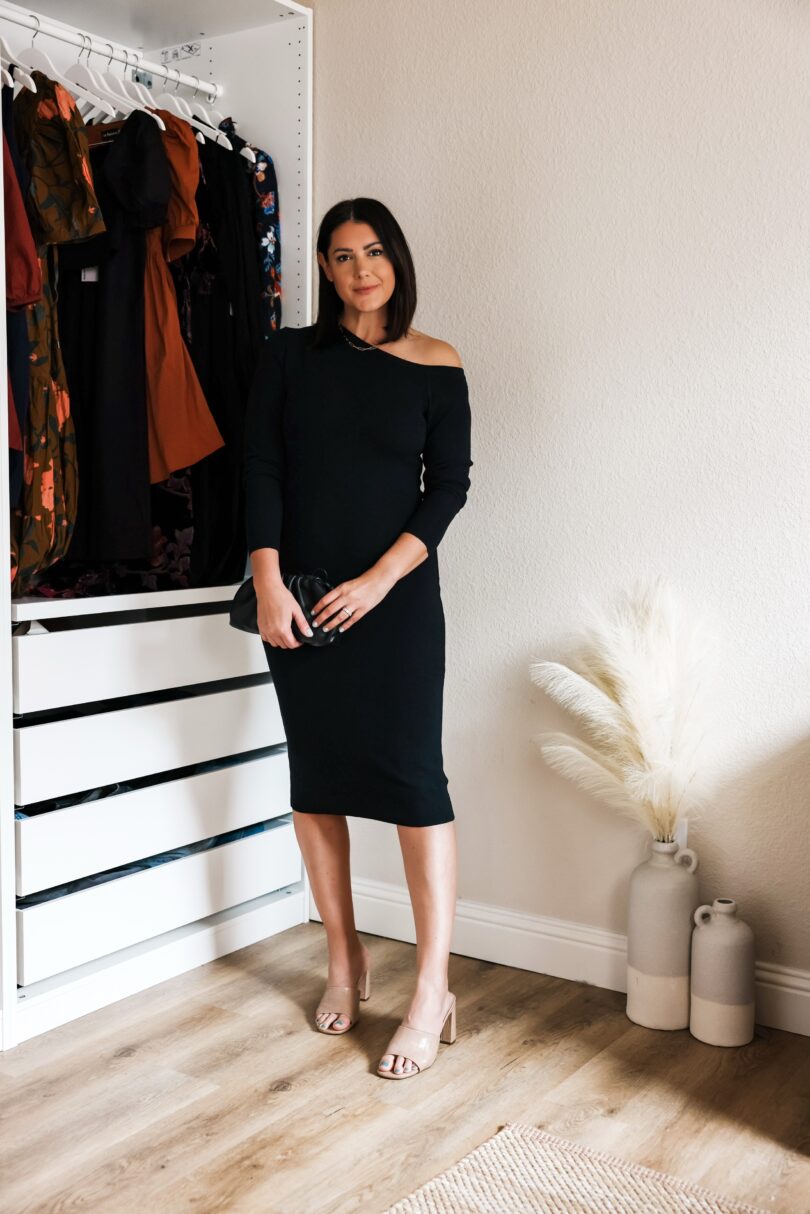 Amazon Asymmetrical Shoulder Dress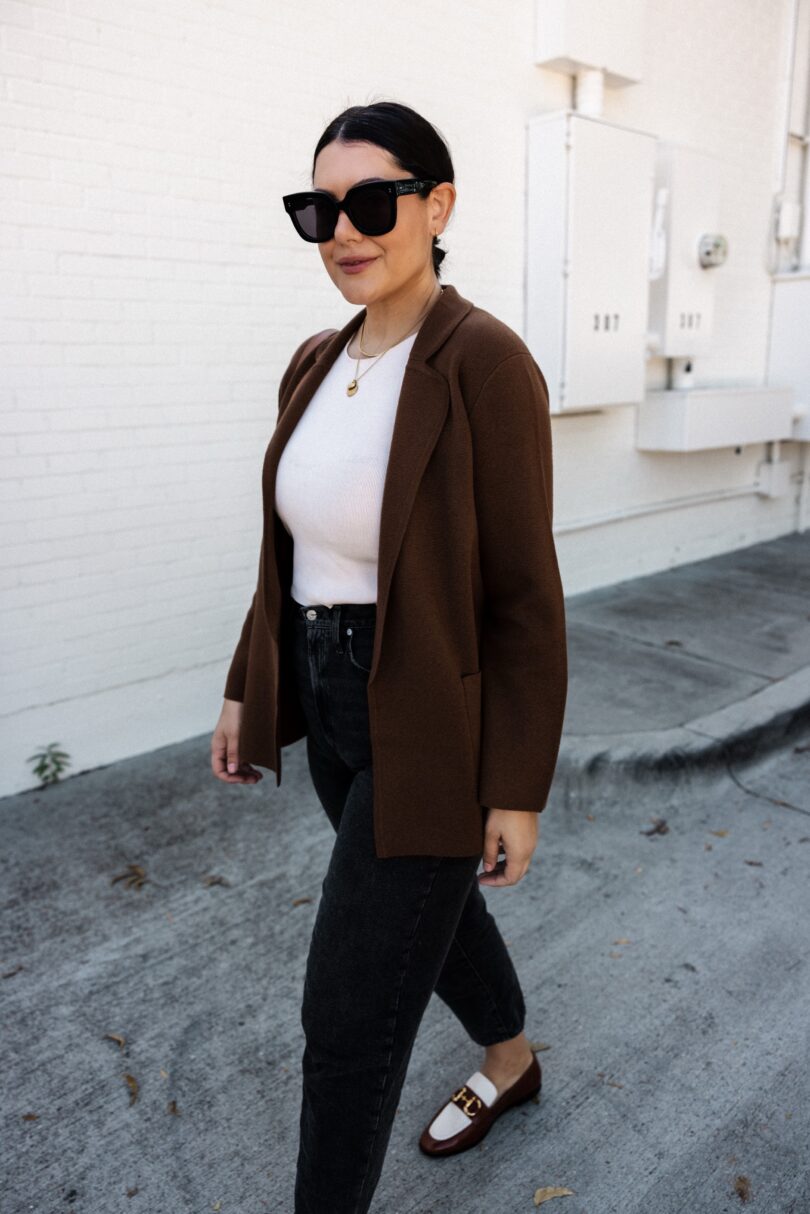 ______________
I've also 'bundled' a few styles to see if you guys like that! Here are a few multi piece packs, mainly activewear but I wanted to try some styled ones as well. Shop them here.
Thank you again (and again and again) for always embracing my latest moves with love and kindness and in this case enthusiasm! It has been so fun to share things with you that I love but just can't wear. Your excitement makes cleaning out my closet so much easier and actually kinda fun!
Happy shopping and styling, my friends 🙂