Today is the last day for the 20% off fashion sale at Target and I tried on some really nice pieces for fall. I've narrowed it down to 6 items and I think you're going to like them! You can find the Target sale here and my favorites below!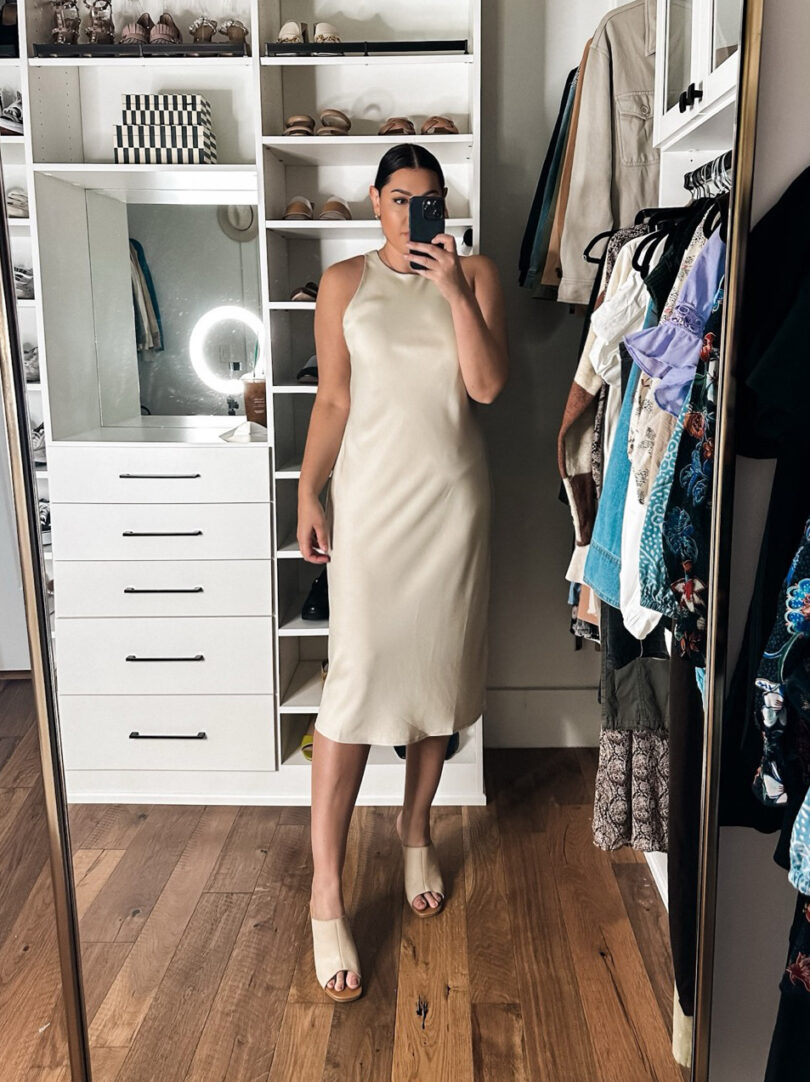 I thought I'd start this one off with an absolute show stopper. The dress is not a soft satin, I mean it's probably a satin-adjacent fabric but it is thicker and has more structure to it. Not too much sheen, so it actually reads a lot nicer than it is, if that makes sense. I am in the large and the fit is spot on! I would say true to size WITH wiggle room.
The only thing is the length is kind of odd — It is more of an almost midi length on me for 5'9″ and with heels. It's not quite a midi which is kinda weird but other than that, she cute. .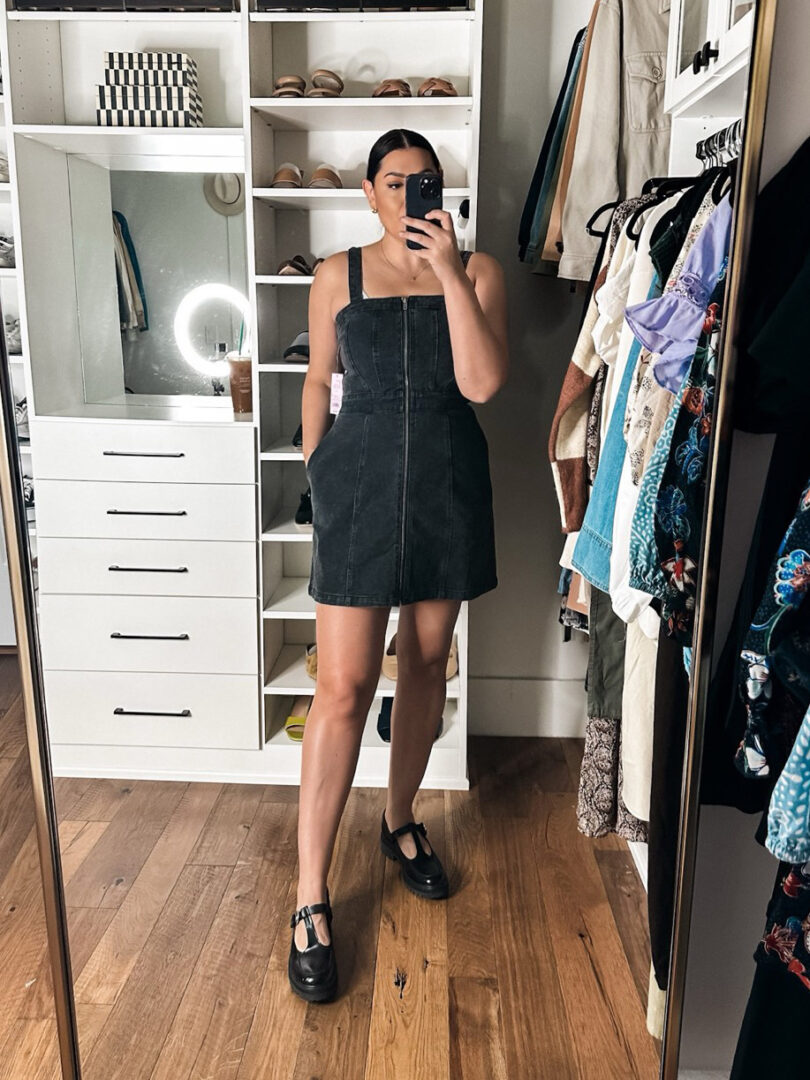 I love this dress as well! It's got that stretchy denim that is usually used in their jumpsuits, if you're familiar. It's a little bit more fitted but overall I'd say it's TTS. Size up if you want wiggle room but I'm in the large and it's a nice tailored fit. The zipper goes all the way down, just FYI. Also this would be cute with a lil white baby tee under it. Just go full 90s with this one.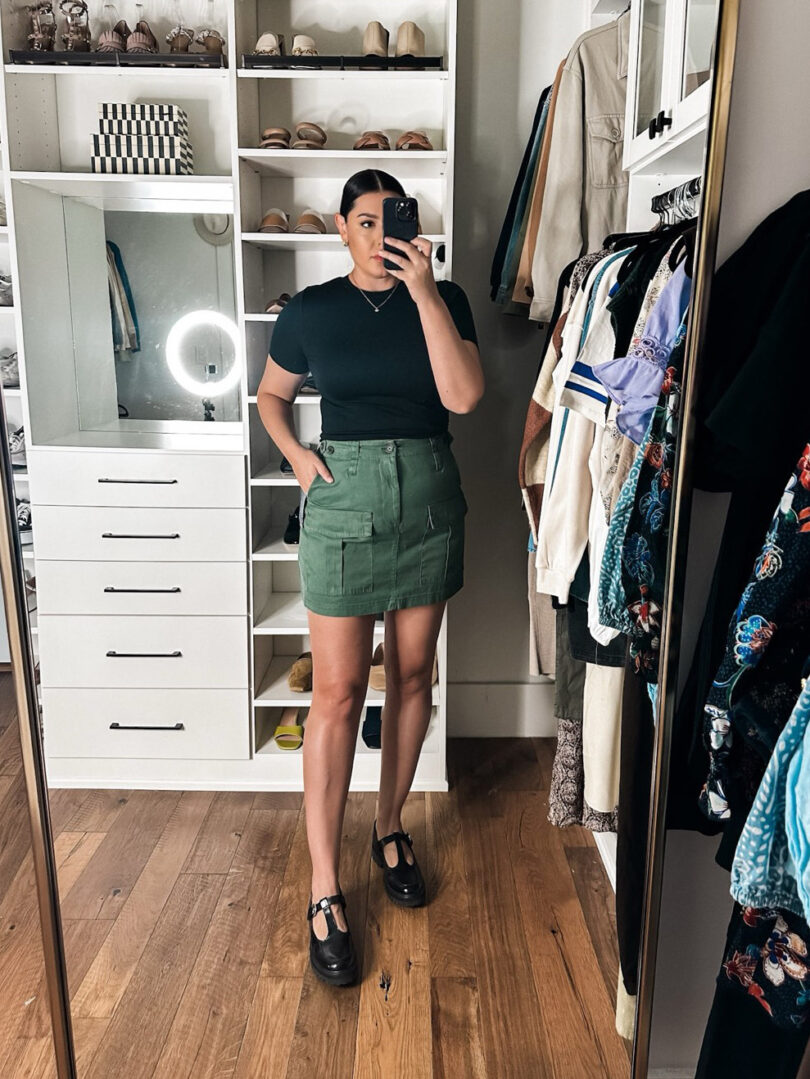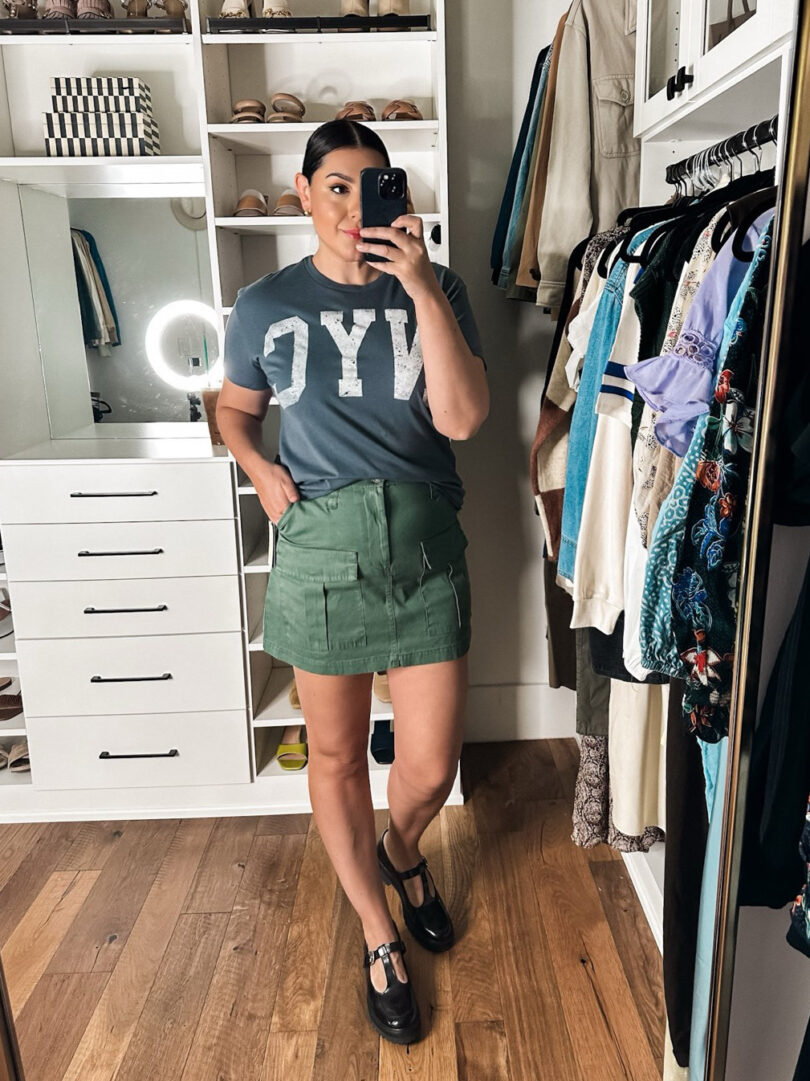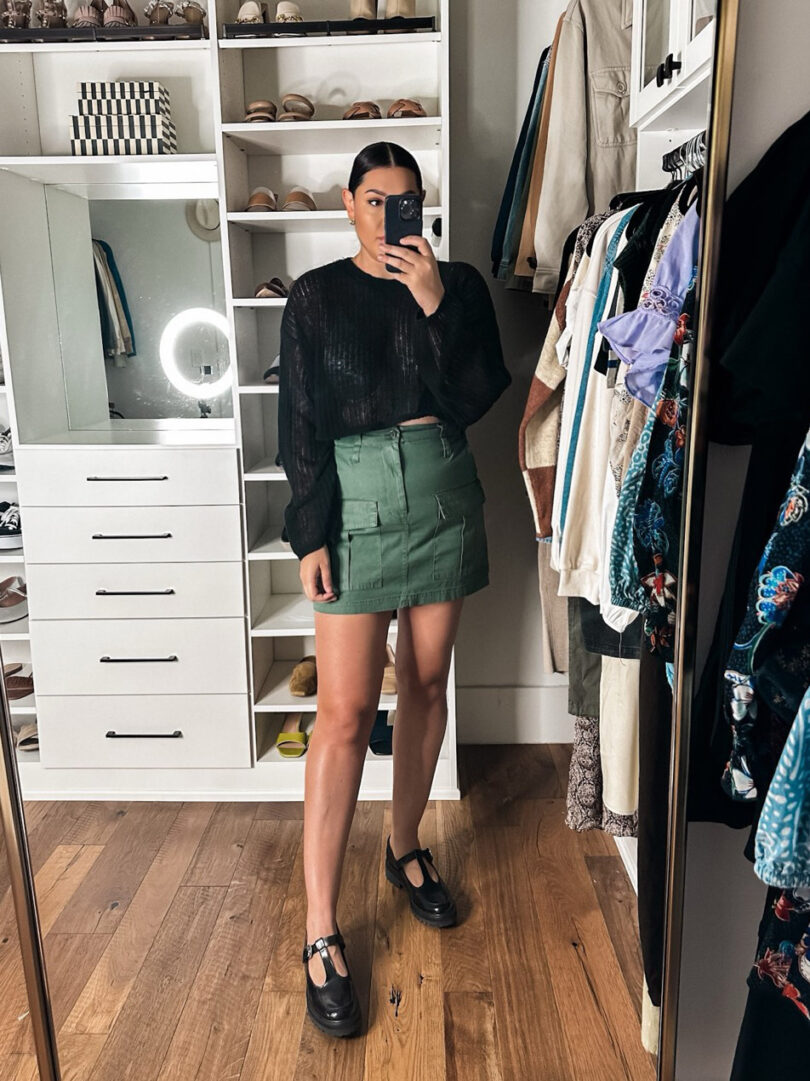 NYC Graphic Tee / Utility Mini Skirt / Open Knit Pullover / Seamless Jersey Crop Top
Are you guys ready for all of the 90s / 00s coming back? I kind of am…like some things I'm cool with: platforms, looser jeans, utility pants. I feel like these trends are just being made better with 2023 technology and fit. But tube tops and low rise pants can get lost.
This skirt is high 2000s — I swear I had this skirt in college. (Probably from Target, lol.)
This skirt has stretch but does fit tailored / very fitted esepcially at the waist. I am in the 10 and I think it runs true to size, but it is most fitted at the waist.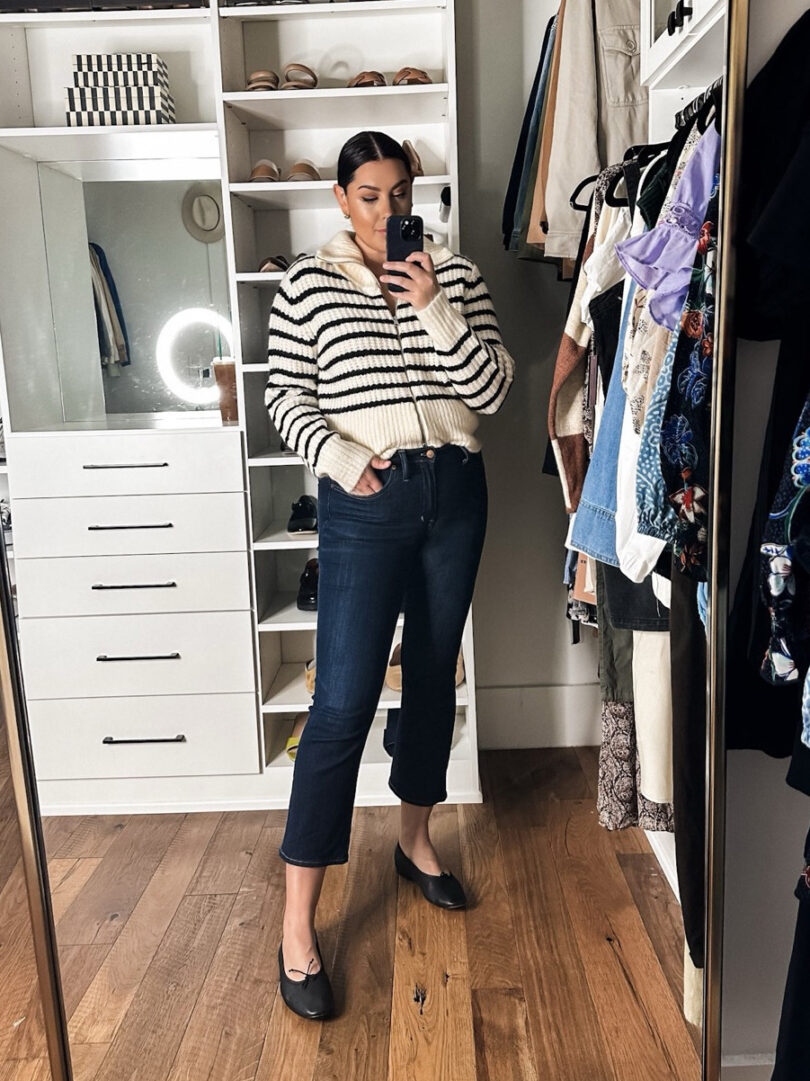 Love this cardigan — it is a zippr cardigan and it's that nice soft, fuzzy sweater but boy howdy is it warm. I am sweating just thinking about it. Will be nice for fall, but for right now it's too warm for outside wear. I am in the large, I would say it's a tailored fit, true to size with a normal length that hits at the top of your hips / waistband.
Shop the zipper cardigan here!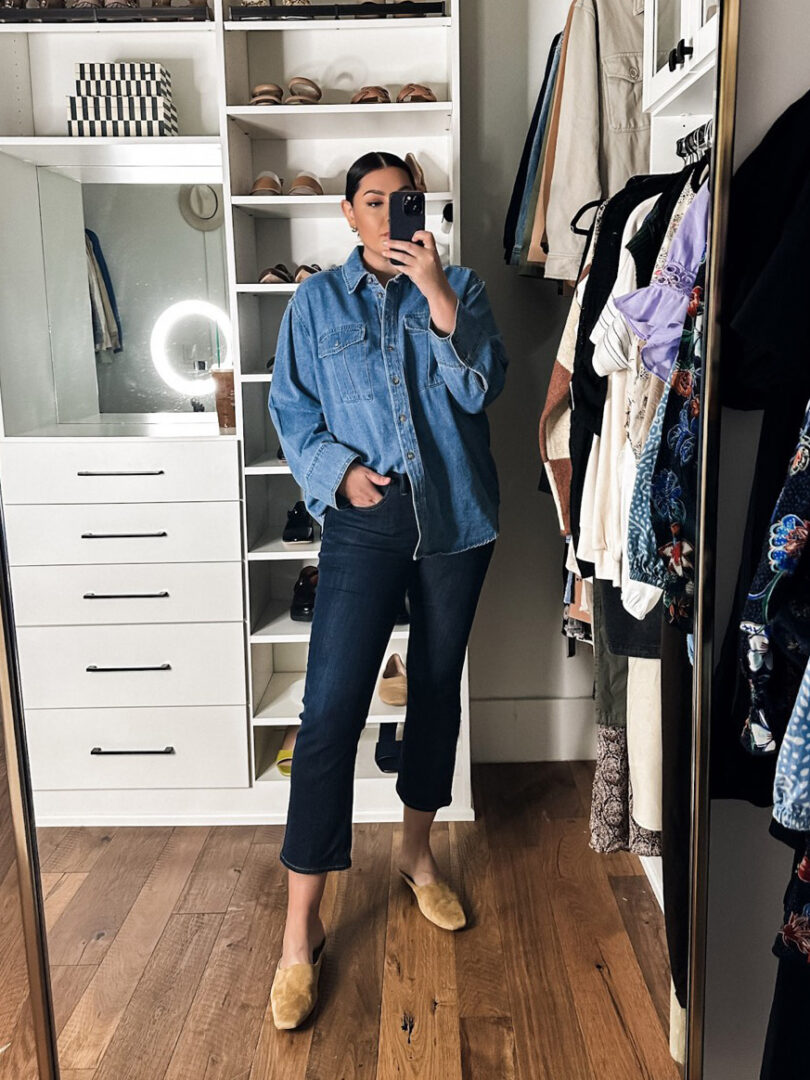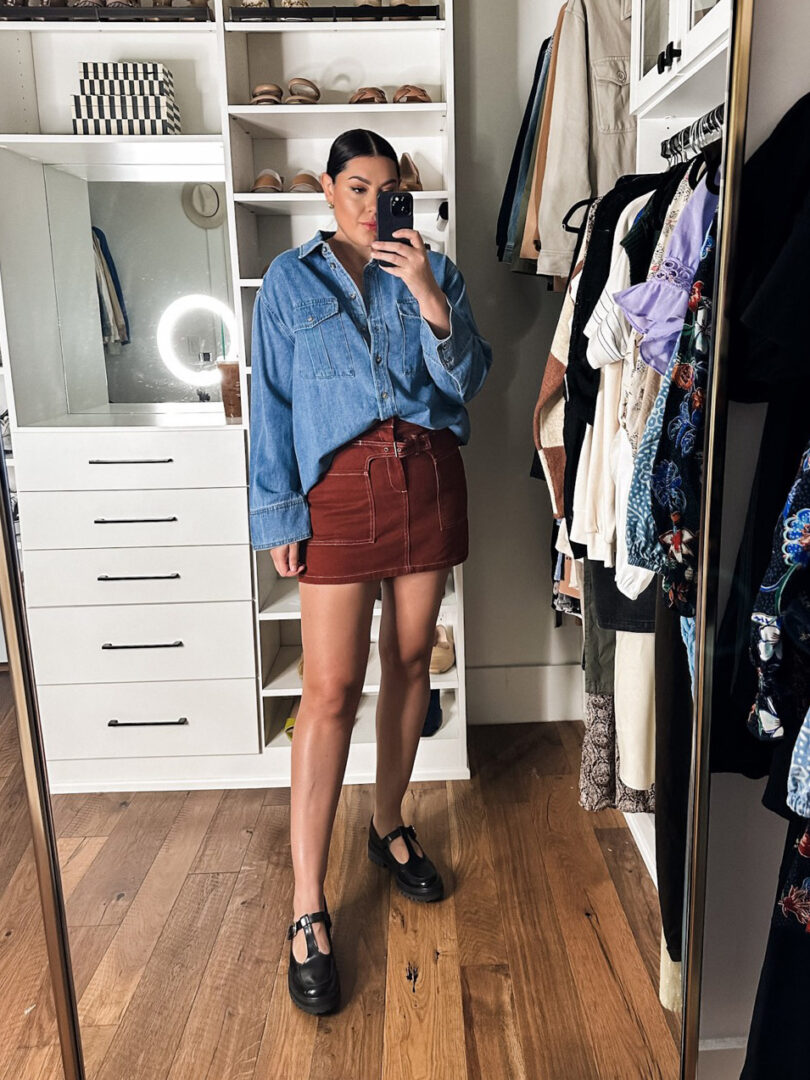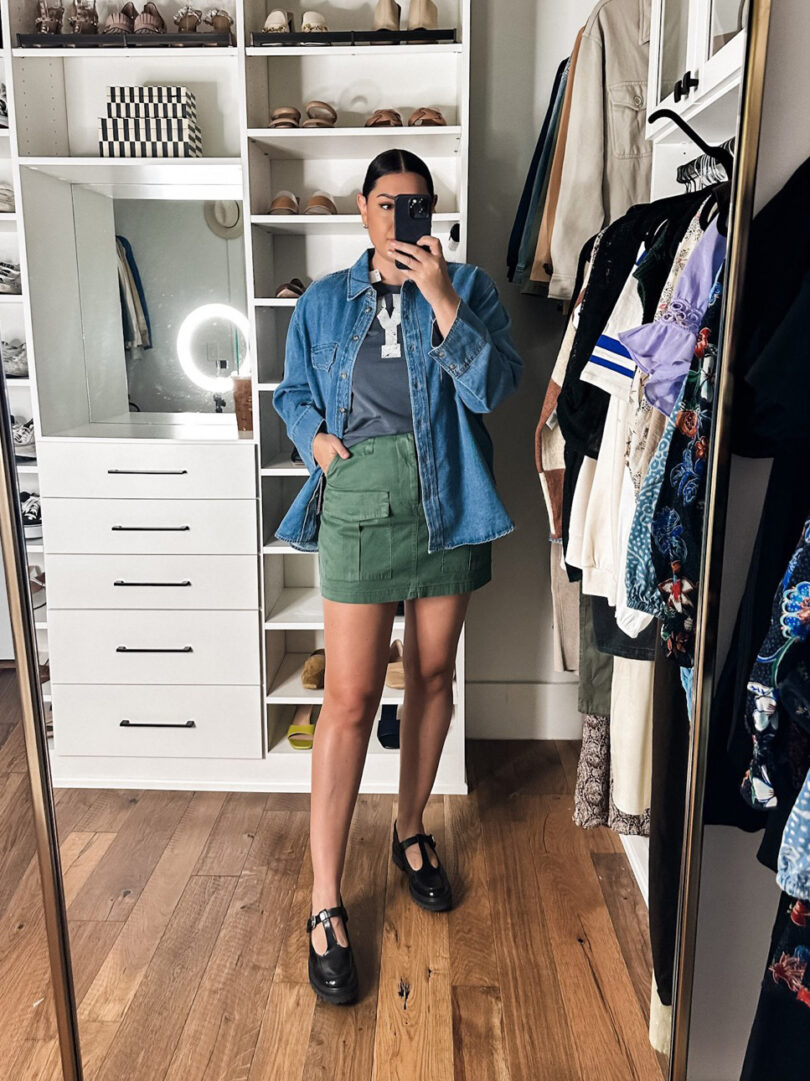 LOVE this top. The reviews are spot on — it's a great top! It's a thicker Chambray with a hint of stretch, feel almost bouncy. (it does kind of have a smell about it but I'm hoping it goes away with a good washing.)
I am in the large but it runs generously. I want to wear it as a jacket as well so I went up to a large, but if you want it as a top only, perhaps go down a size. It's a generous fit.
Shop the oversized denim shirt here!
Okay and I wouldn't consider the next an essential but I thought I'd throw it in the mix!
Varsity Tee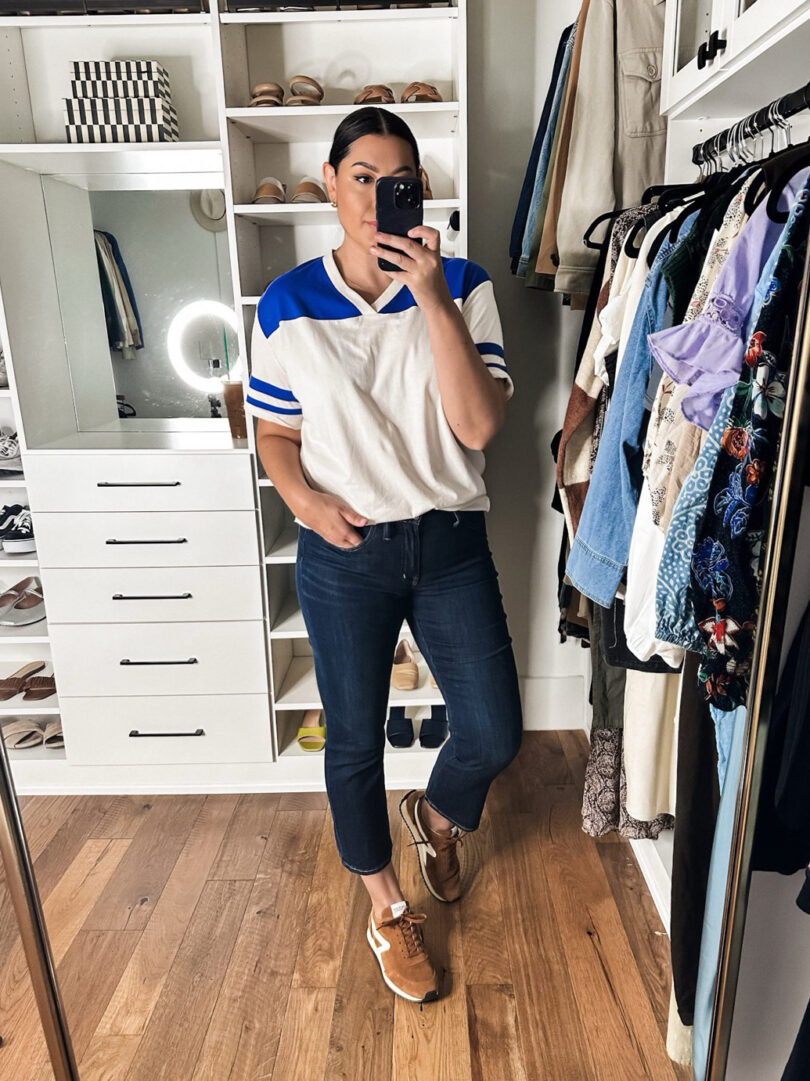 For a full swerve, this top is cute and it feels very sports. Which is something a non-atheltic person would say. (it's me, i'm that person)
This is from the Future Collective line and it's cute! I find it to be a better quality than a typical shirt from Target. Fit is loose, I am in the large and it's a nice relaxed fit. Cute look for fall!
_____________________
My jeans are Madewell kick crop jeans are found here. 
My Mary janes are Reformation, but have mostly sold out. These Dr Martens are a great look alike style here.
My sneakers are Rag & Bone Retro Runners, but this color way was from 2021/ 2022. I've linked the latest available styles here.