I found the cutest striped sweater at Nordstrom and immediately thought of all the ways I could wear it this fall. I'm pretty sure there are more ways to wear it, but let's start with 5 for now!

I bought the large but hear me when I say it is VERY oversized already! I should have gone with a medium, so you can easily size down if you don't want it to be extra cozy or roomy. Find it here via Nordstrom. Super soft, almost tunic length and will be very useful this fall / winter.
1/ Faux Leather Shorts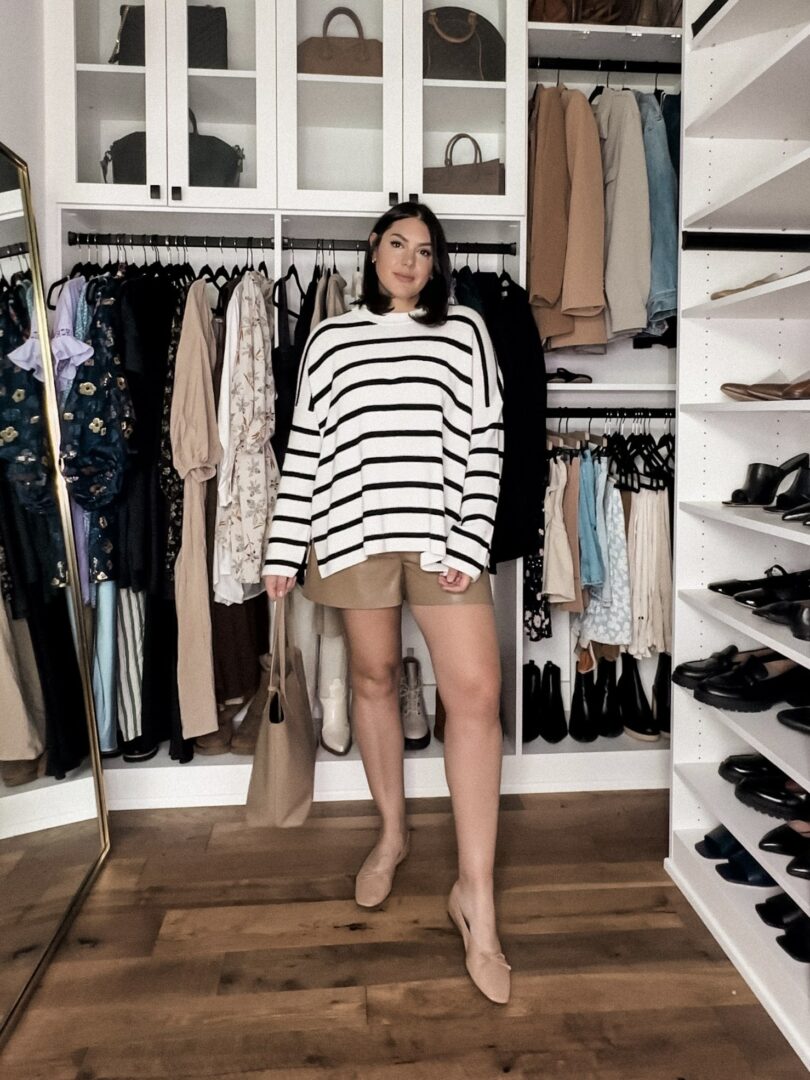 Have I convinced you with faux leather shorts yet? 😉 They are so easy and versatile and so very fall-ish. Since that's how it's going here.

2/ Coated Denim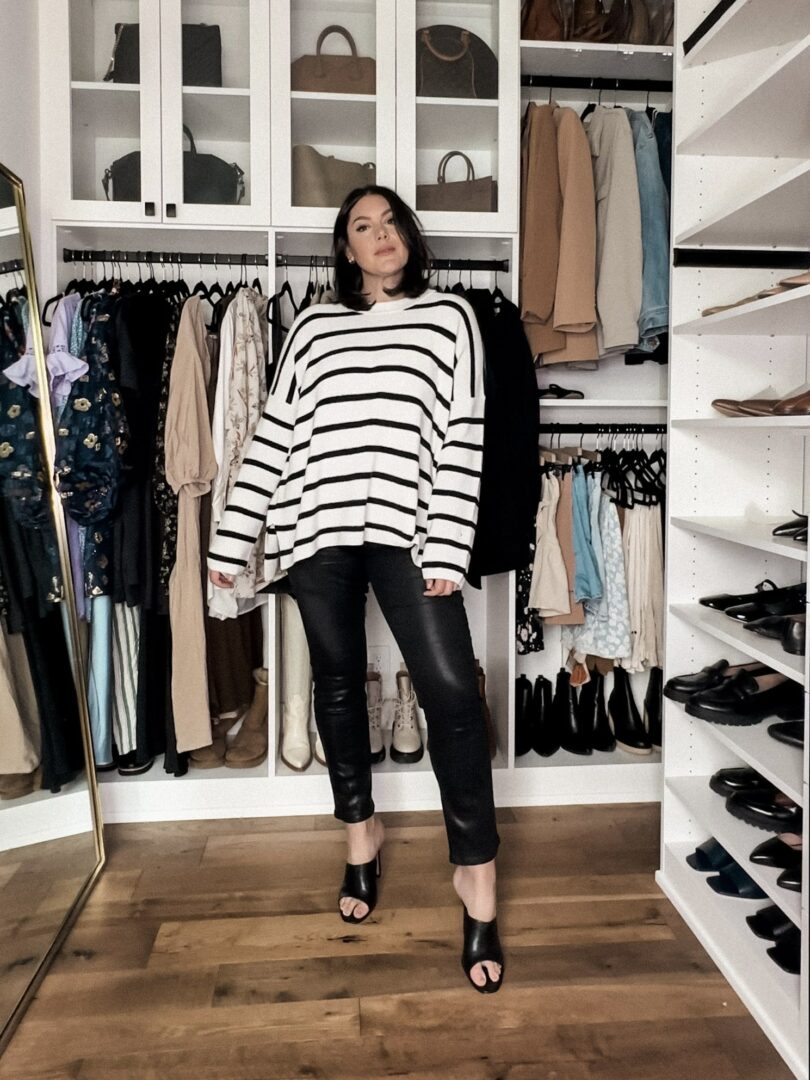 You could easily go with black denim or coated / faux leather leggings as well with this look! I went with these jeans I got for fall during the Anniversary sale, but either way you can pair this llook with a coated or faux leather pant for a more edgier look.

3 / Slip Satin Skirt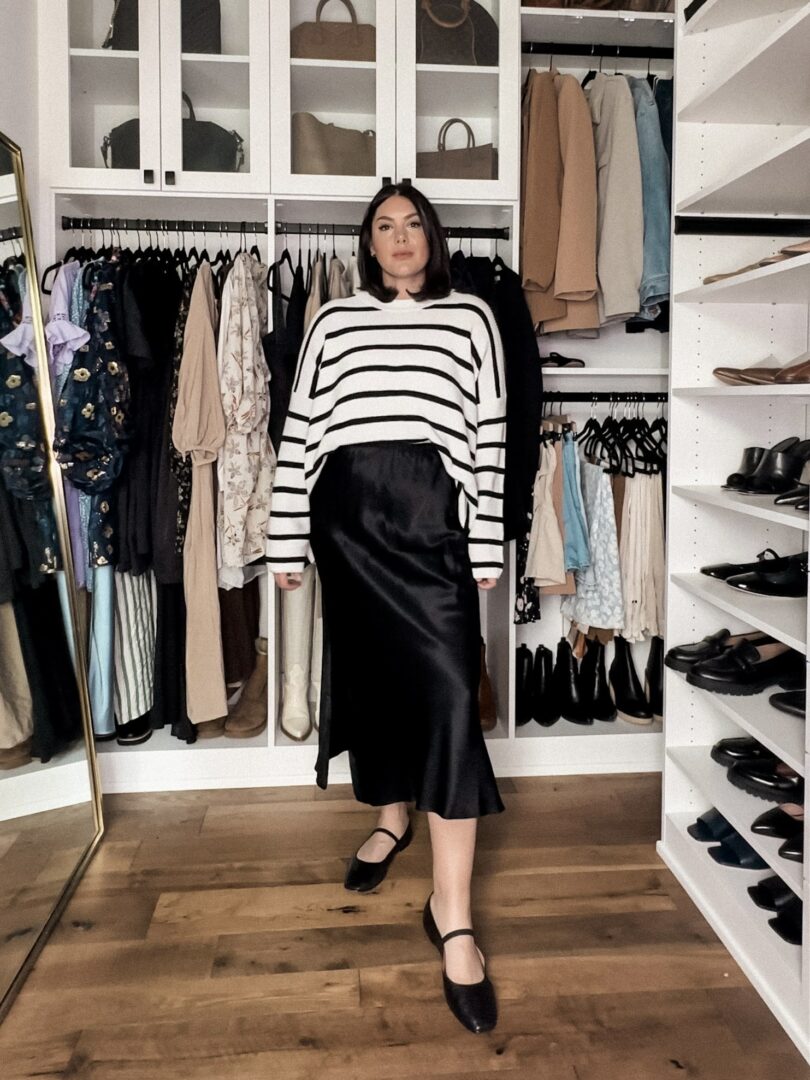 I love love love this J.Crew skirt, it is going to be so versatile this Fall!

4/ Classic Denim + Boots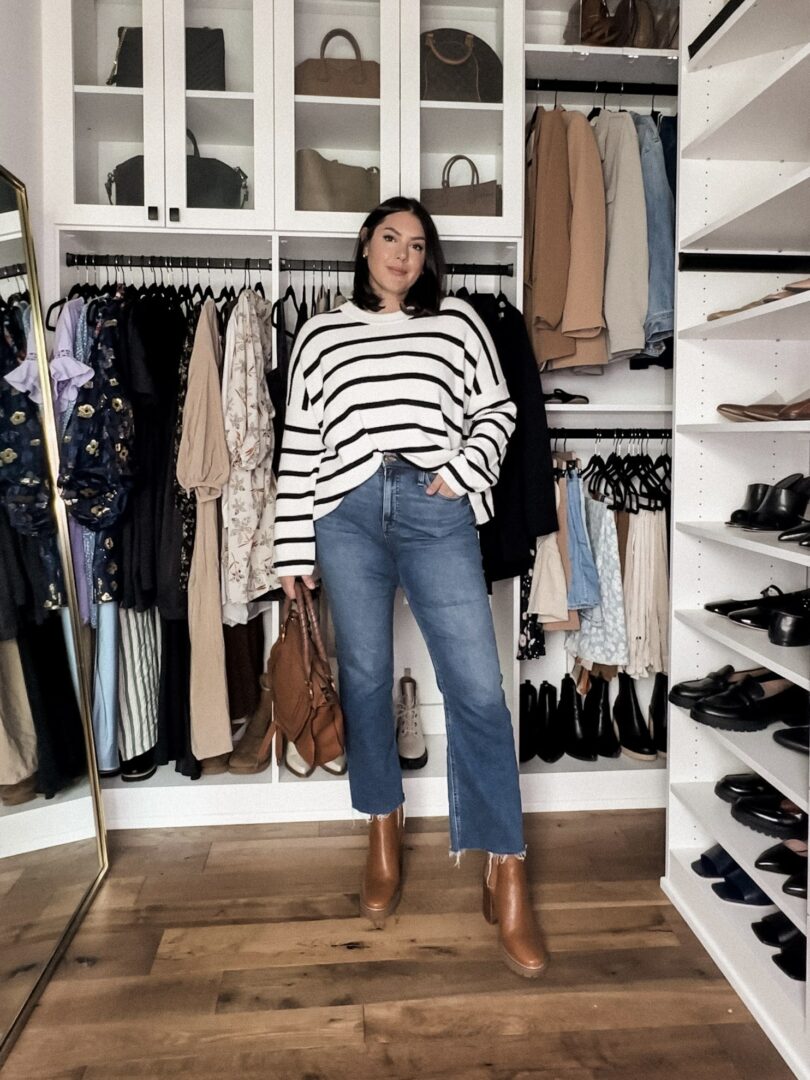 Of course we can't forget a classic denim look for fall. I am living for the demi boot cut (these are J.Crew!) and this pair works perfectly with a higher bootie. I've linked similar below!

5 / Mini Skirt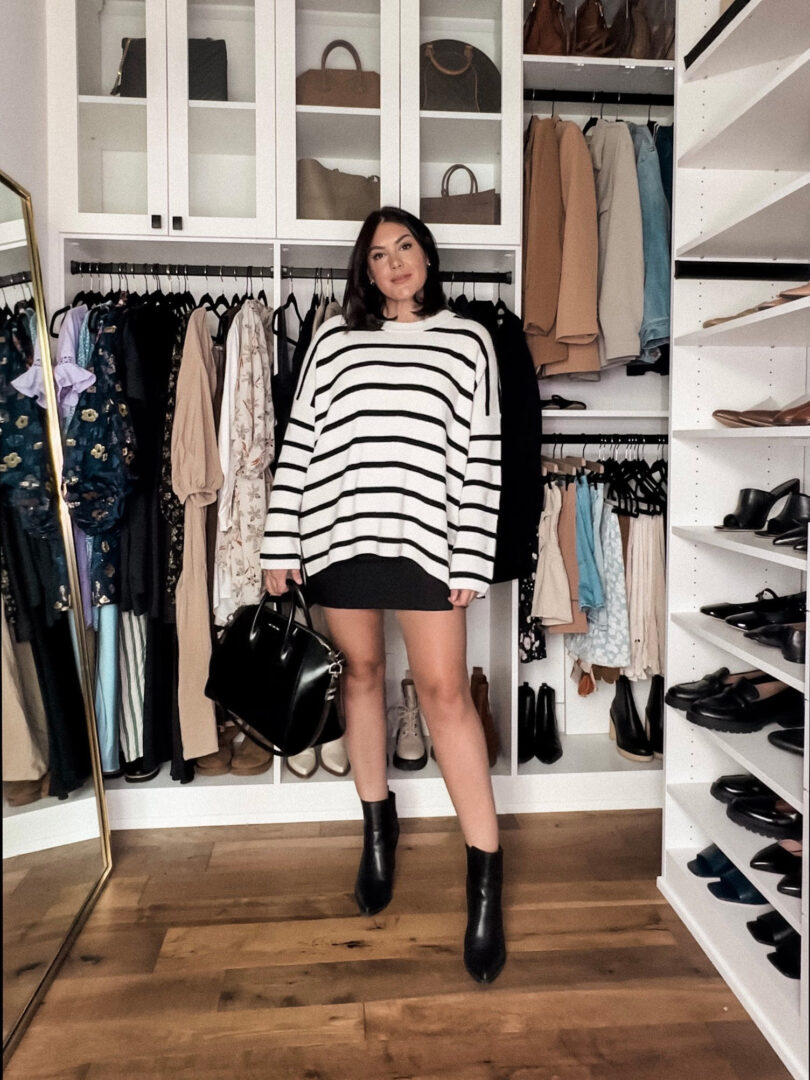 Of course we can't forget a little mini skirt for fall! (just FYI — I should have pulled the skirt down a little bit for more length here. I had it hiked up a bit too much :/ ) I've linked an old navy one as well that would be perfect!

____________________________
Which look is your favorite? Let me know in the comments below!