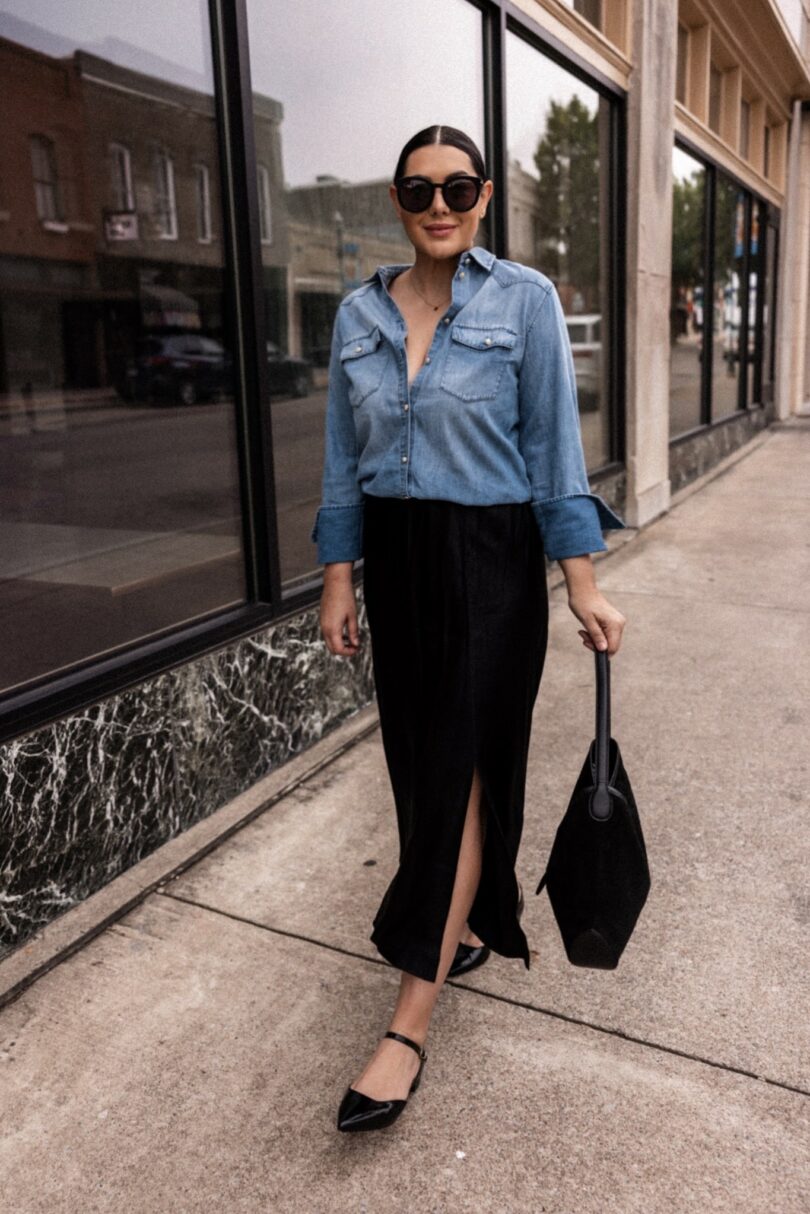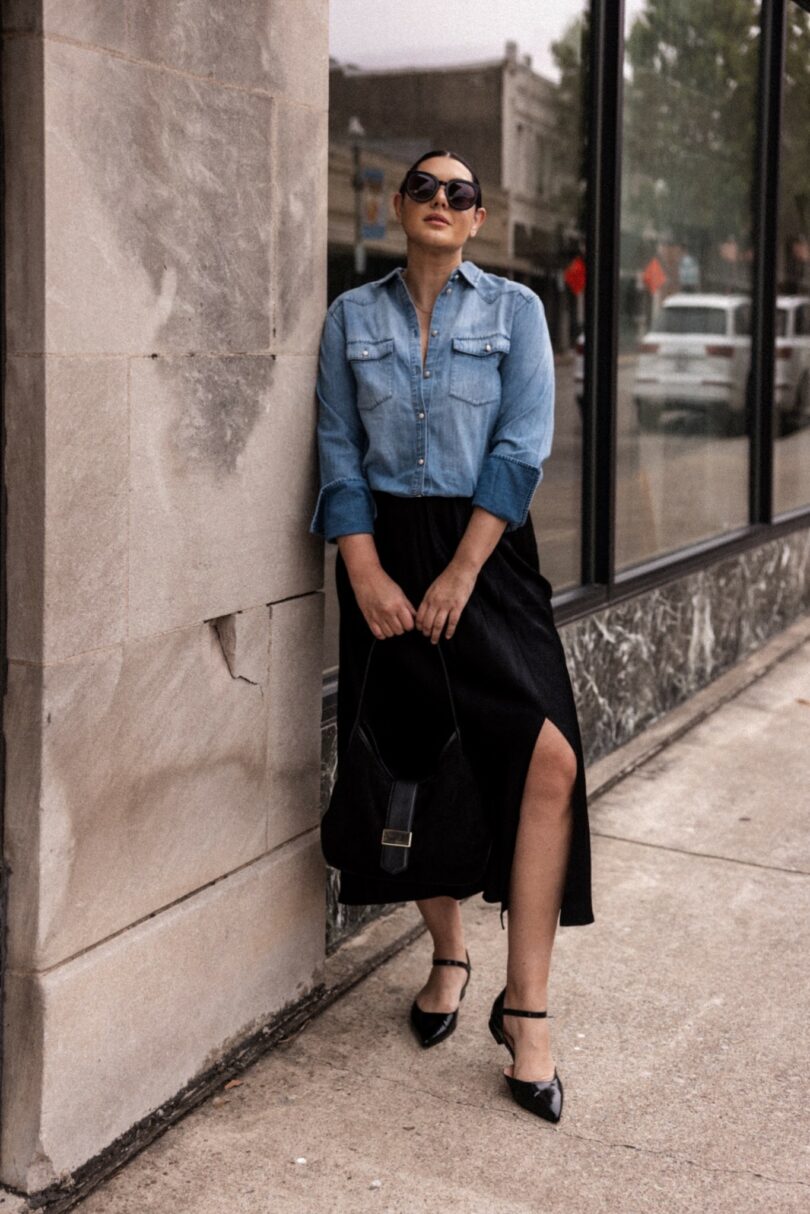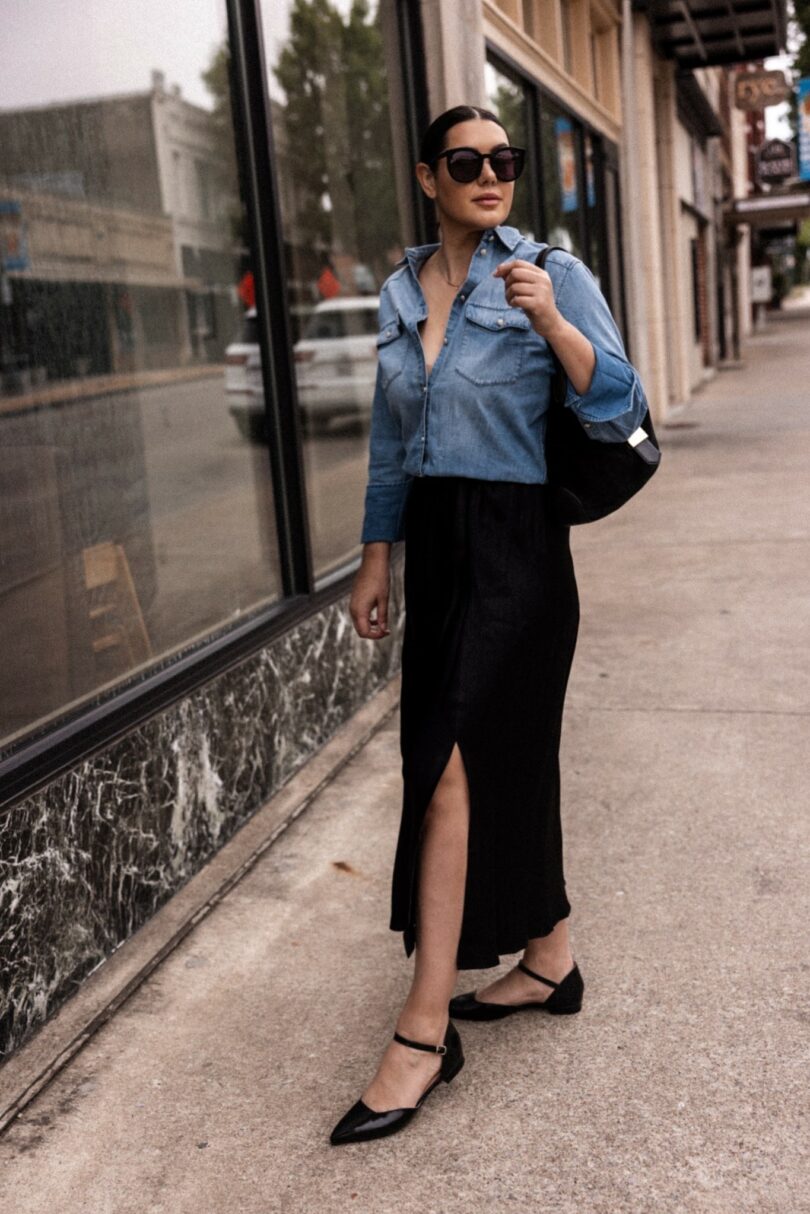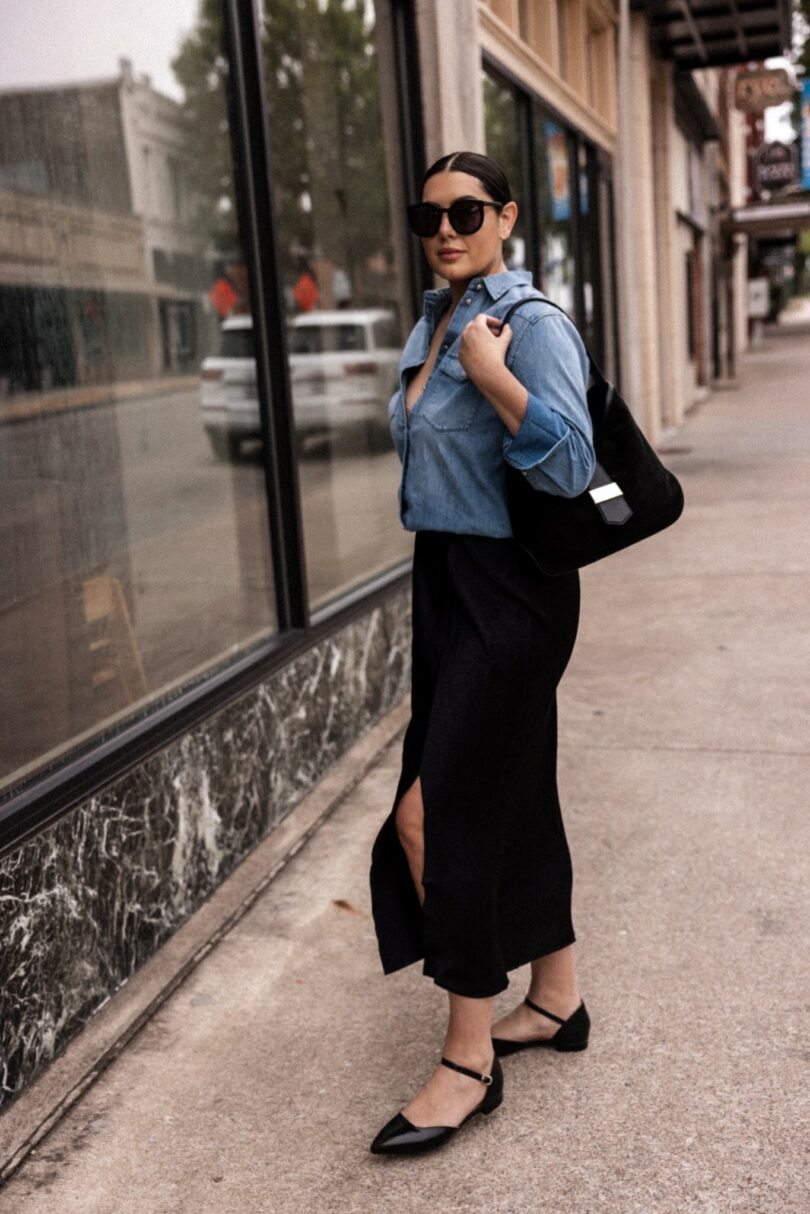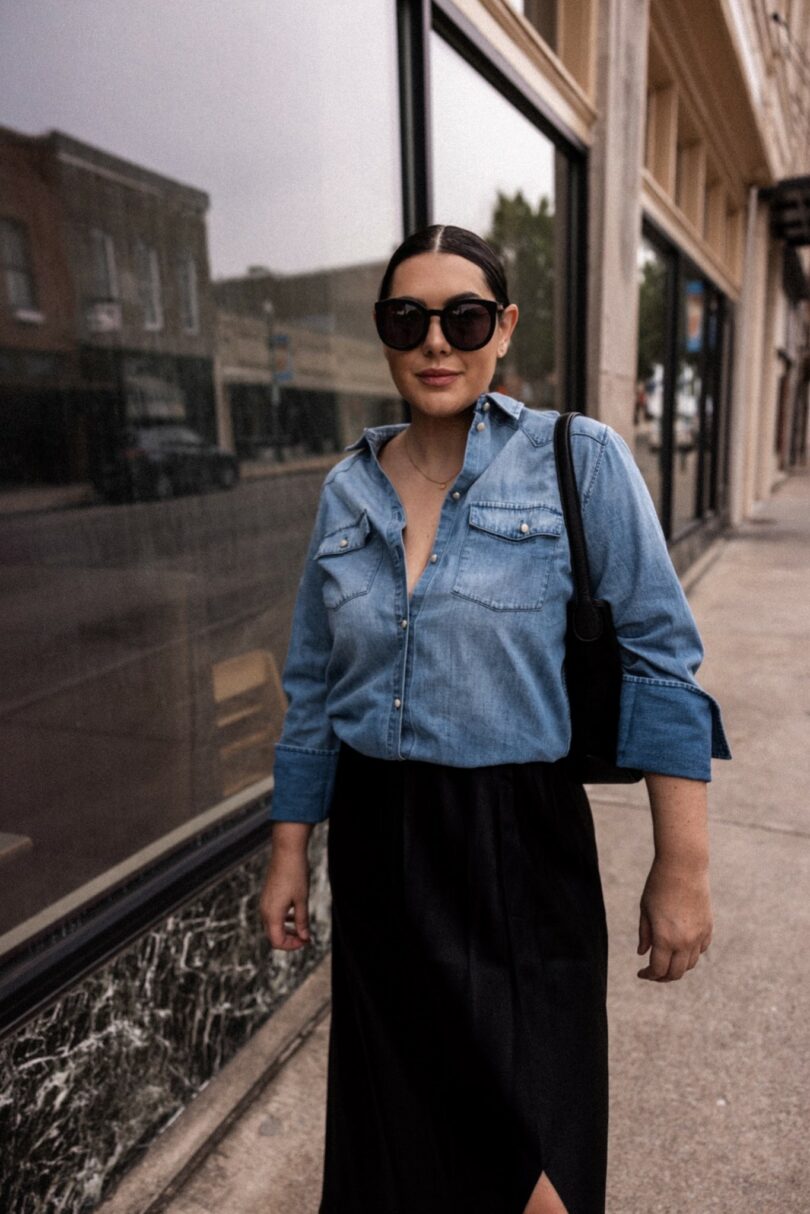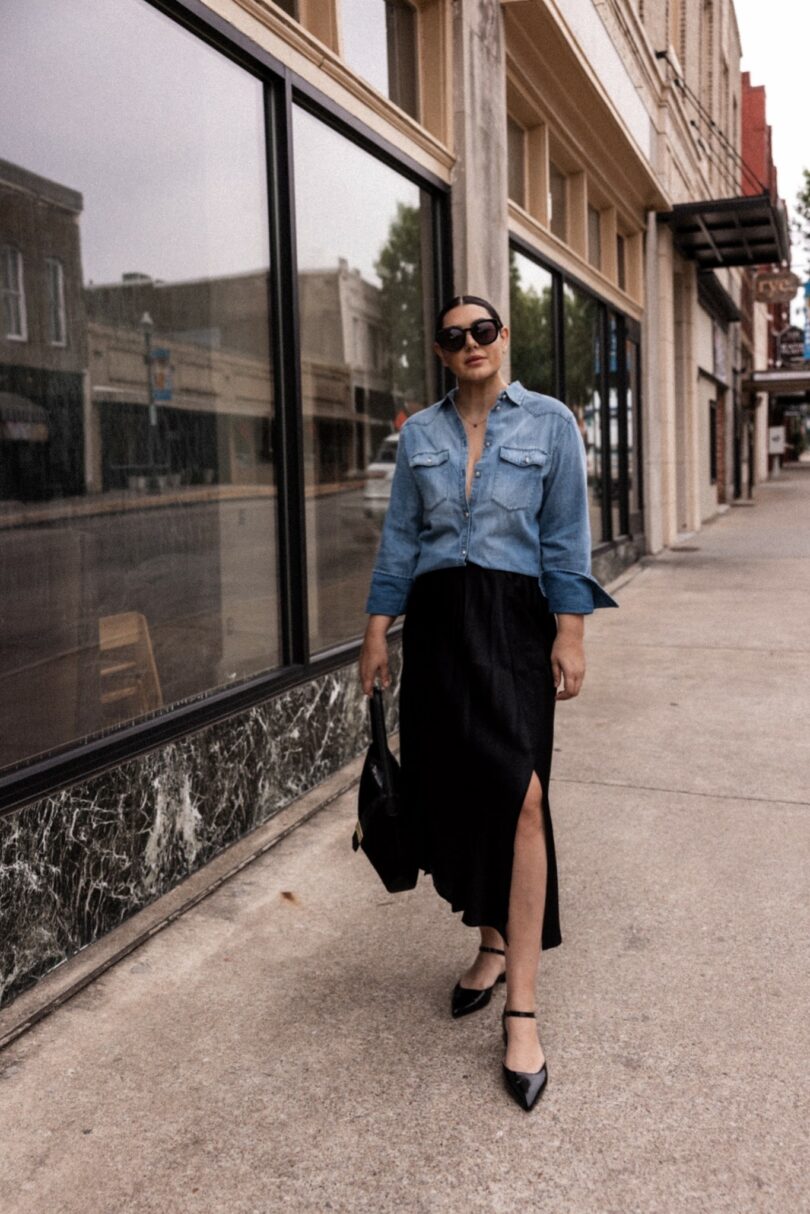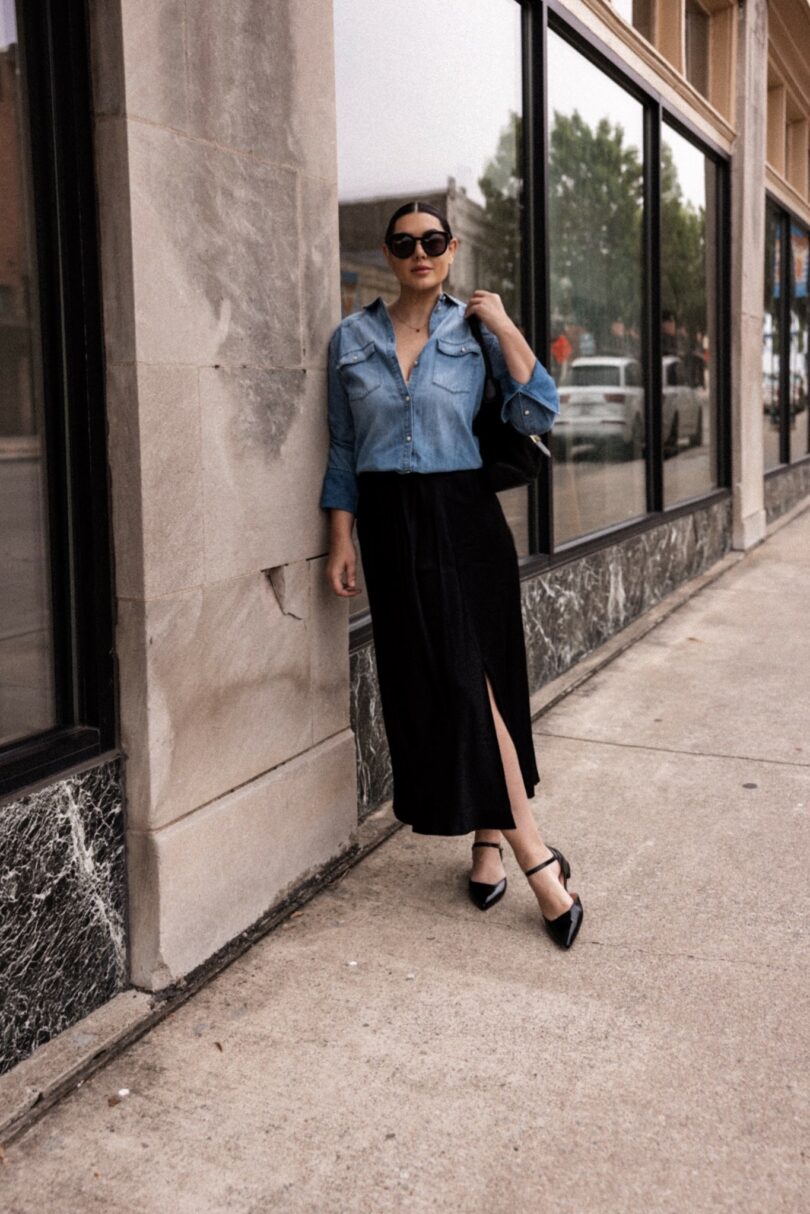 Happy Friday, friends! This post is brought to you by the peace I feel within my heart that I've been on the internet so long that chambray tops and flats are back. Is this a precursor to colored skinny jeans from Target??! IYKYK.
This gorgeous chambray is from J.Crew and she's a beaut. Do I like how it shows on the model more? Yes but look, as someone who has had to live with big boobs her whole life, this is what it is. Boobs and button down shirts just don't lay flat. But a girl can gaslit herself into thinking she looks like the J.Crew model, ok? Been doing it for years, not gonna stop now.
You can find this chambray shirt here. I am in the 10 because aforementioned boobs, so I'd say it's TTS with a hint of relaxed. (I mean some reviews say you can go down a size, but not if you have curve or boons in my not so humble opinion.)
Have you hoped on the slip skirt trend yet? I am living for this skirt. It is high 90s and I love that because it's comfortable and I'm just feeling so fancy in it. Even though it's just a simple skirt. Plus I've made peace with the 90s trends coming in hot (not the 2000s though. low rise can go straight to hell) because I was a kid so I never got to wear them. I was out here wearing dorky ass clothes from TJ Maxx… but in 1994. So if this sleek look is getting a reboot in our adult years? I am down for it. What do you think?
Find my skirt here! Runs true to size.