I've partnered with Matches Fashion to find a few hidden gems for fall. Each piece is on sale but somehow fits perfectly for fall. Don't you just love when that happens?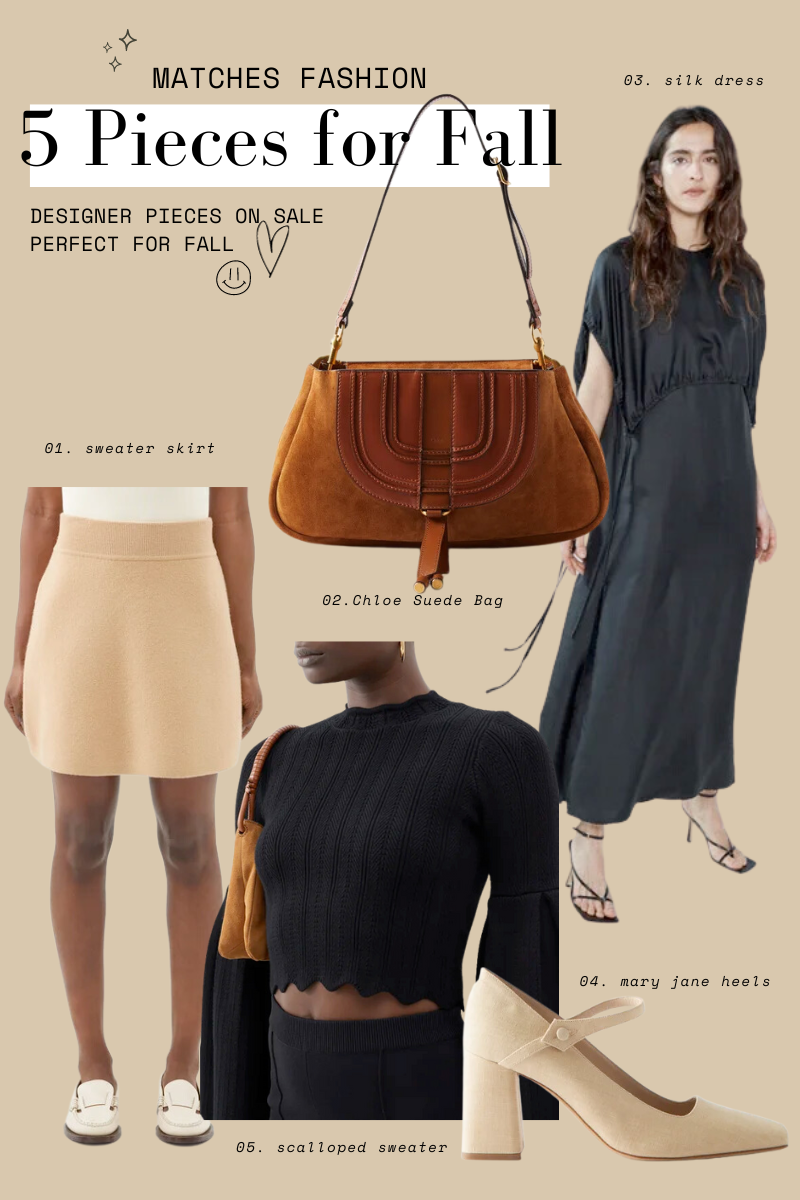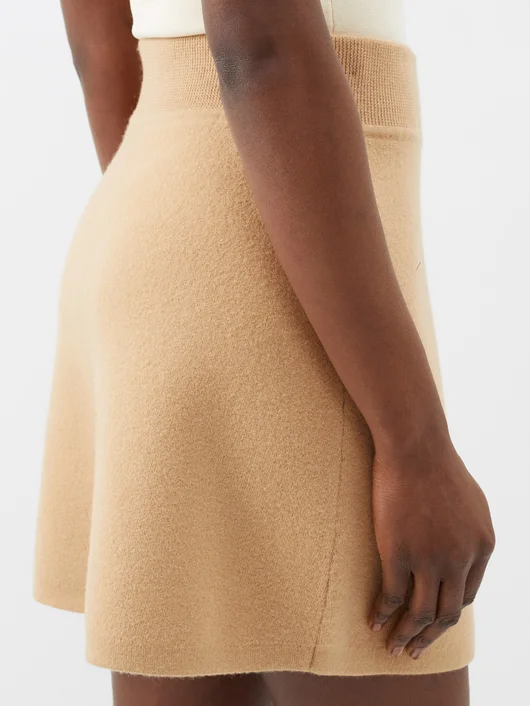 Mini skirts are always a little bit in but I have a feeling we will be seeing them in full swing this fall! This sweater knit skirt is on sale at Matches Fashion and is a gorgeous neutral hue, perfect for fall, winter and even spring. Find it here.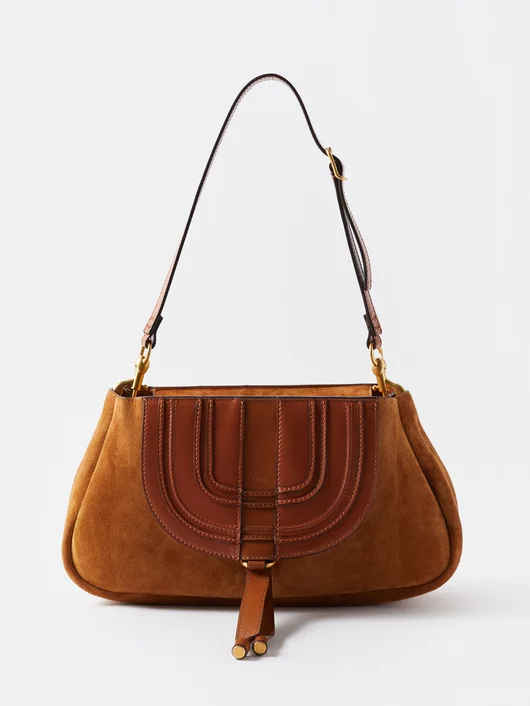 This classic  bag will be a go-to for years — you can always trust a suede handbag, especially in this rich cognac hue for fall. This warm hue is surprisingly versatile as it plays well with brown, black and all the neutrals in between. This designer bag is on sale currently at Matches Fashion, under $1500 for this timeless bag. Find it here.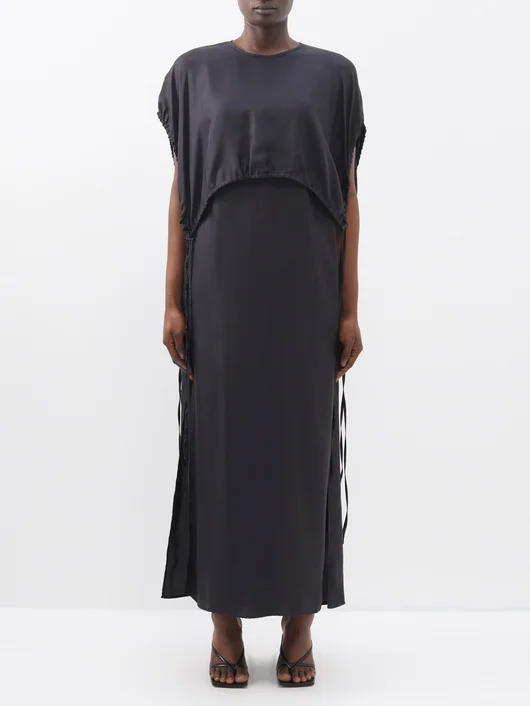 This gorgeous and eco-conscious dress is made of recycled silk and perfect for this fall. Pair it with an oversized black blazer that sits on your shoulders and you're good to go. (Also wherever you are going in this combo has got to be fabulous, so can I come, too?) This dress is currently on sale at Matches Fashion, under $250. Find it here.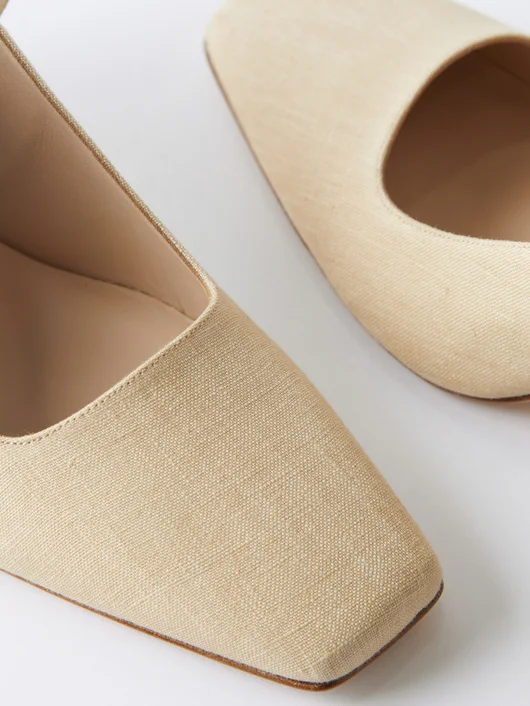 The Mary Jane style is back in a BIG way this fall and I love this neutral pair of heels from Le Monde. Find them on sale at Matches Fashion now.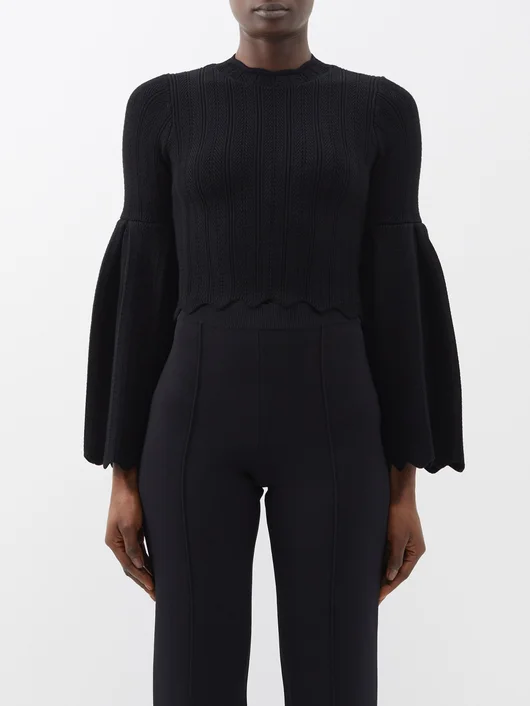 In a slightly cropped fit, this ribbed lightweight sweater is dying to be paired with a high waisted pair of trousers or a silk midi skirt. On sale and in stock, find this sweater here.