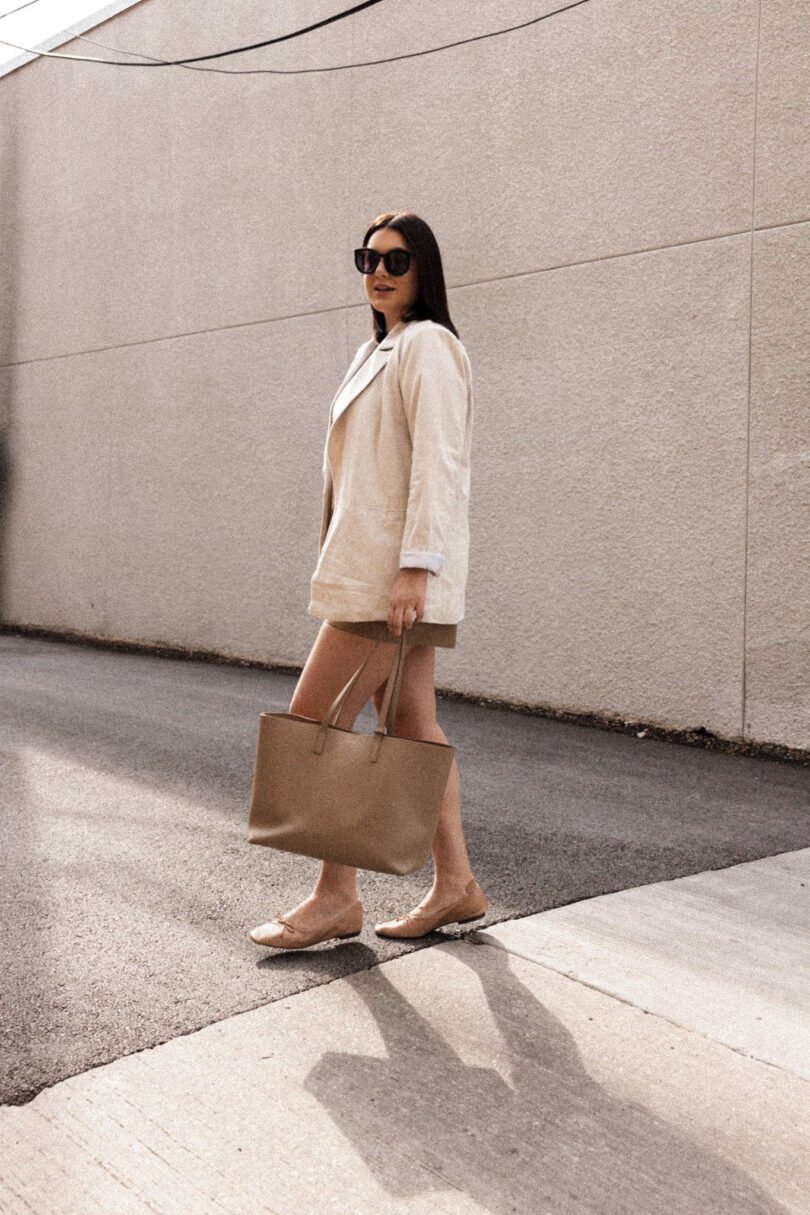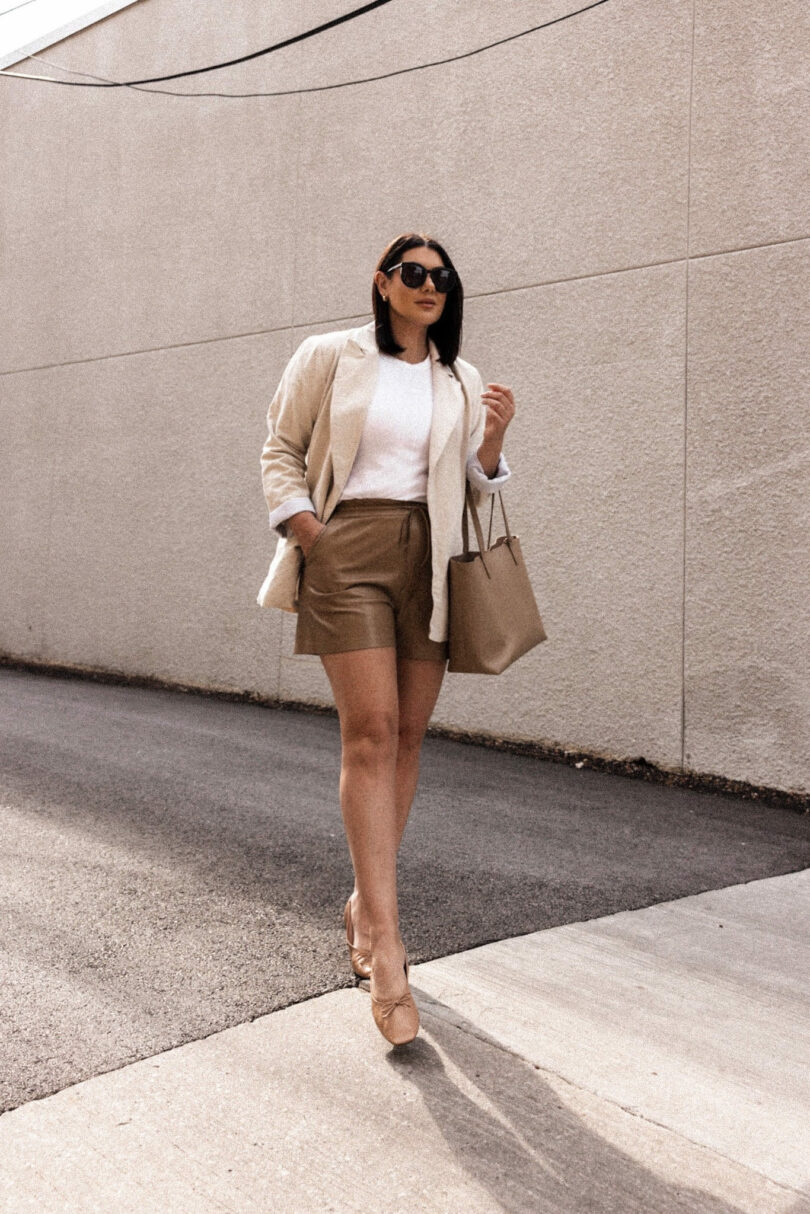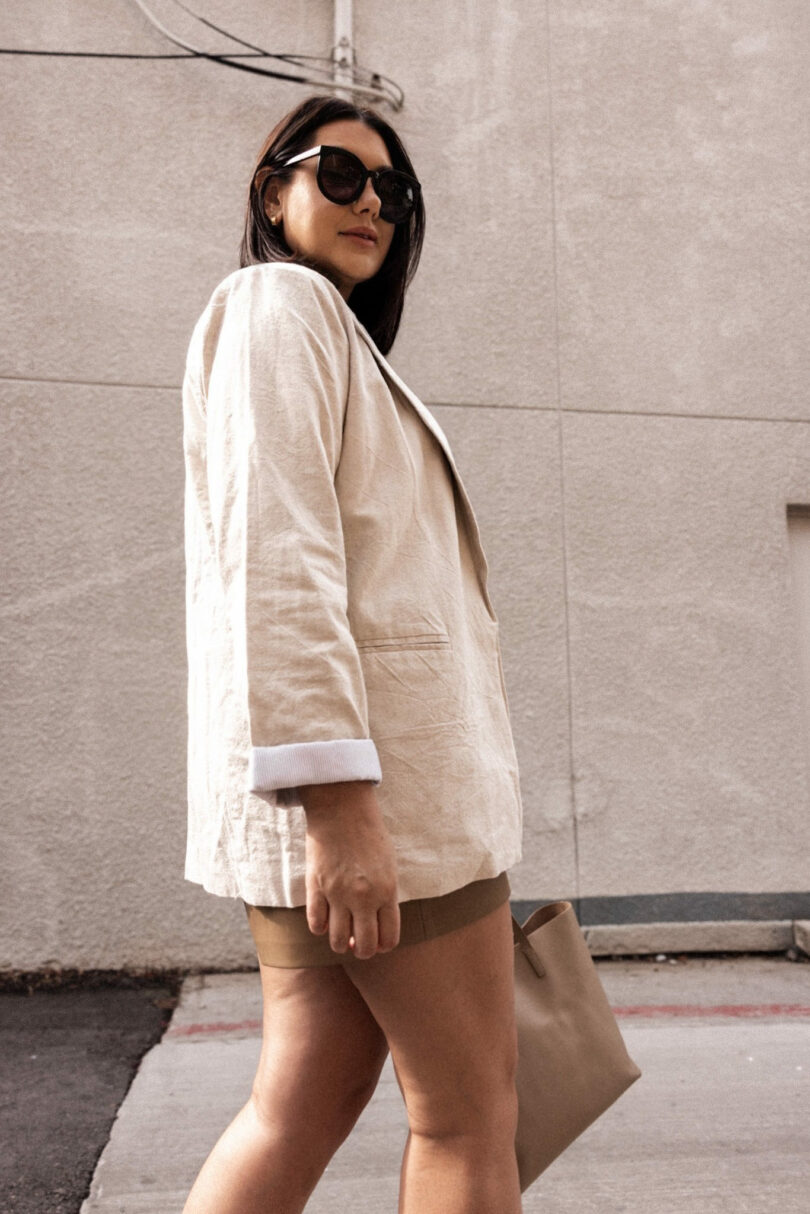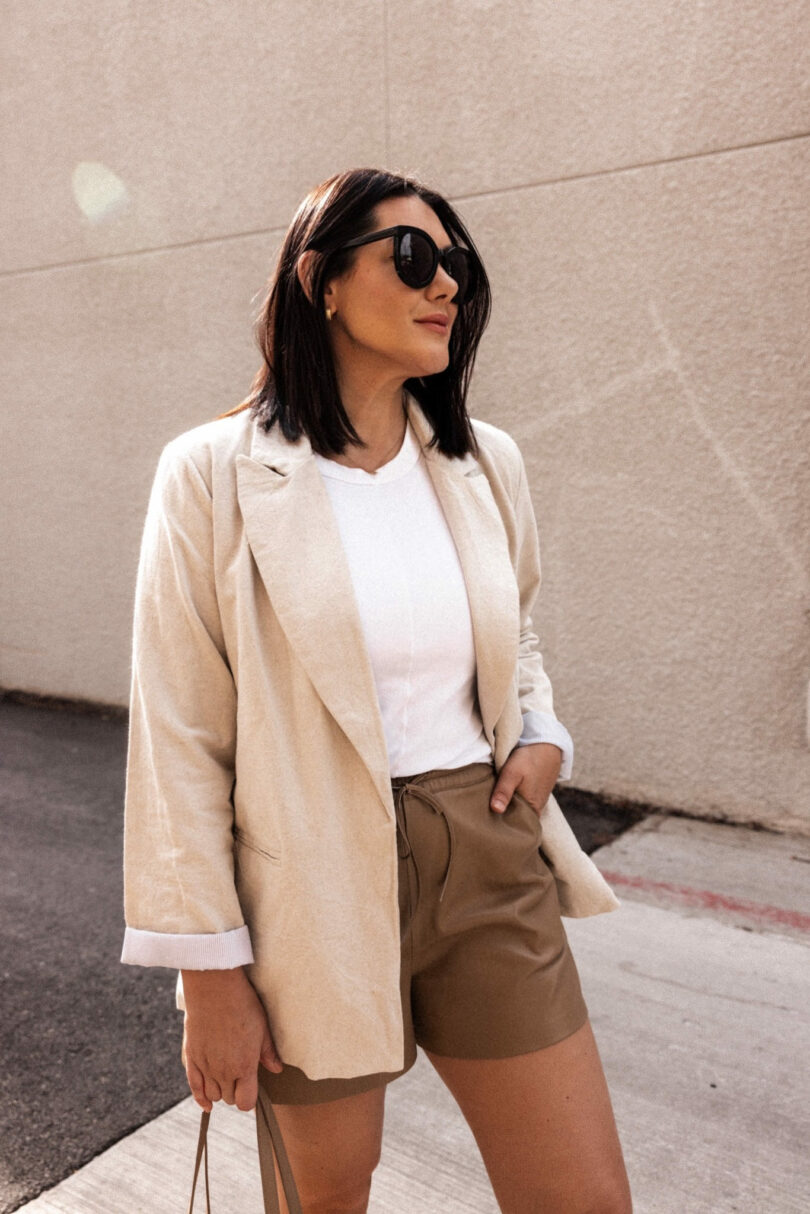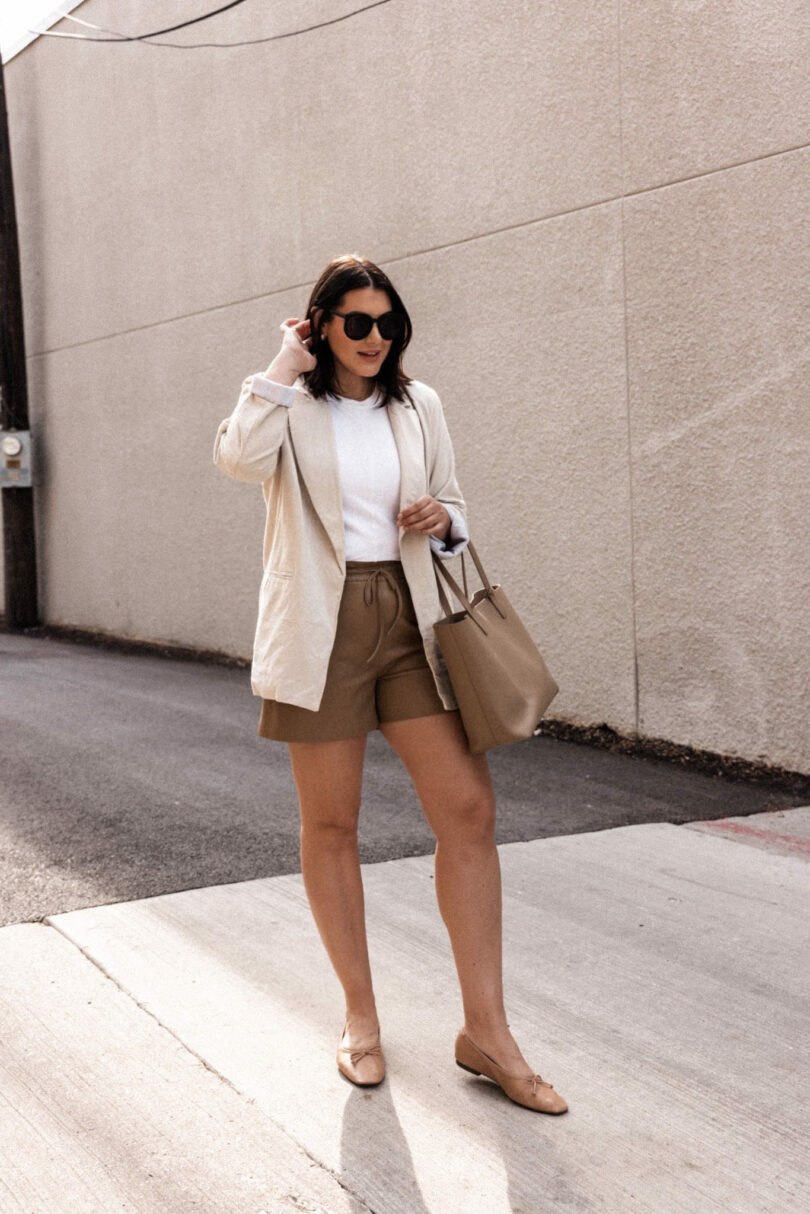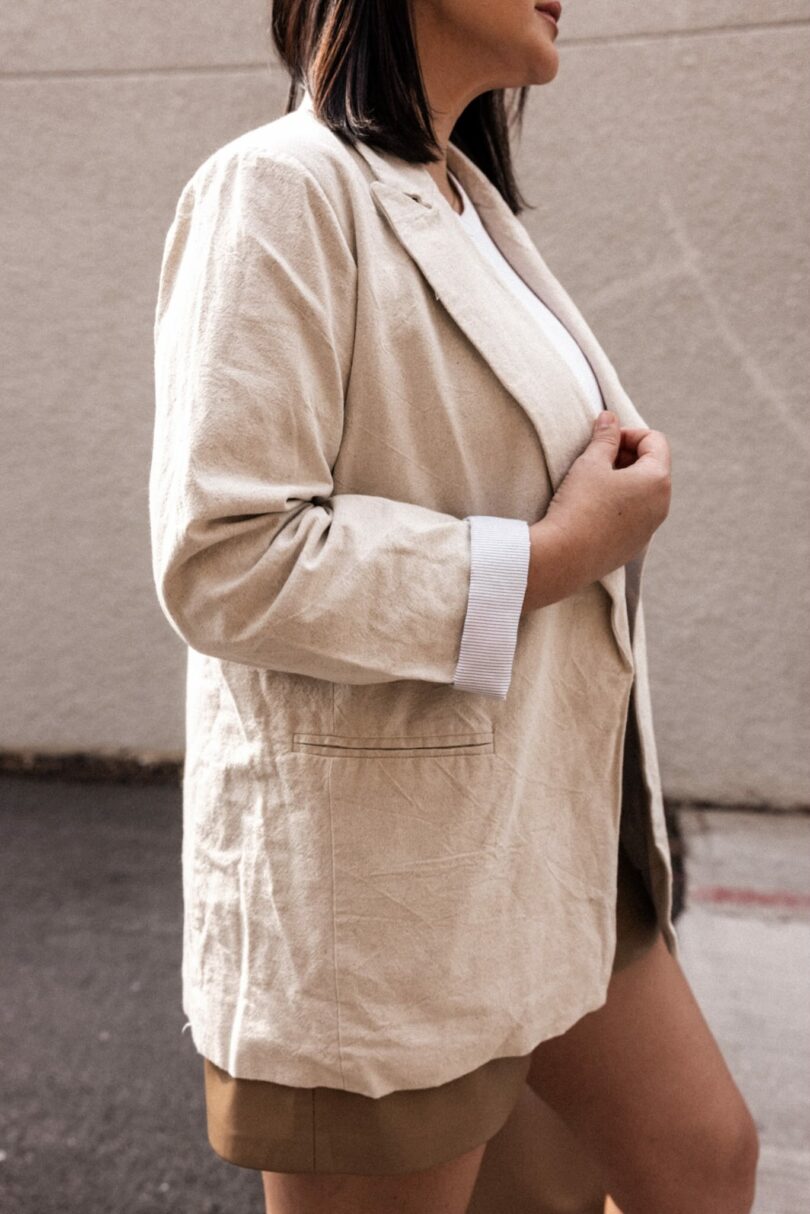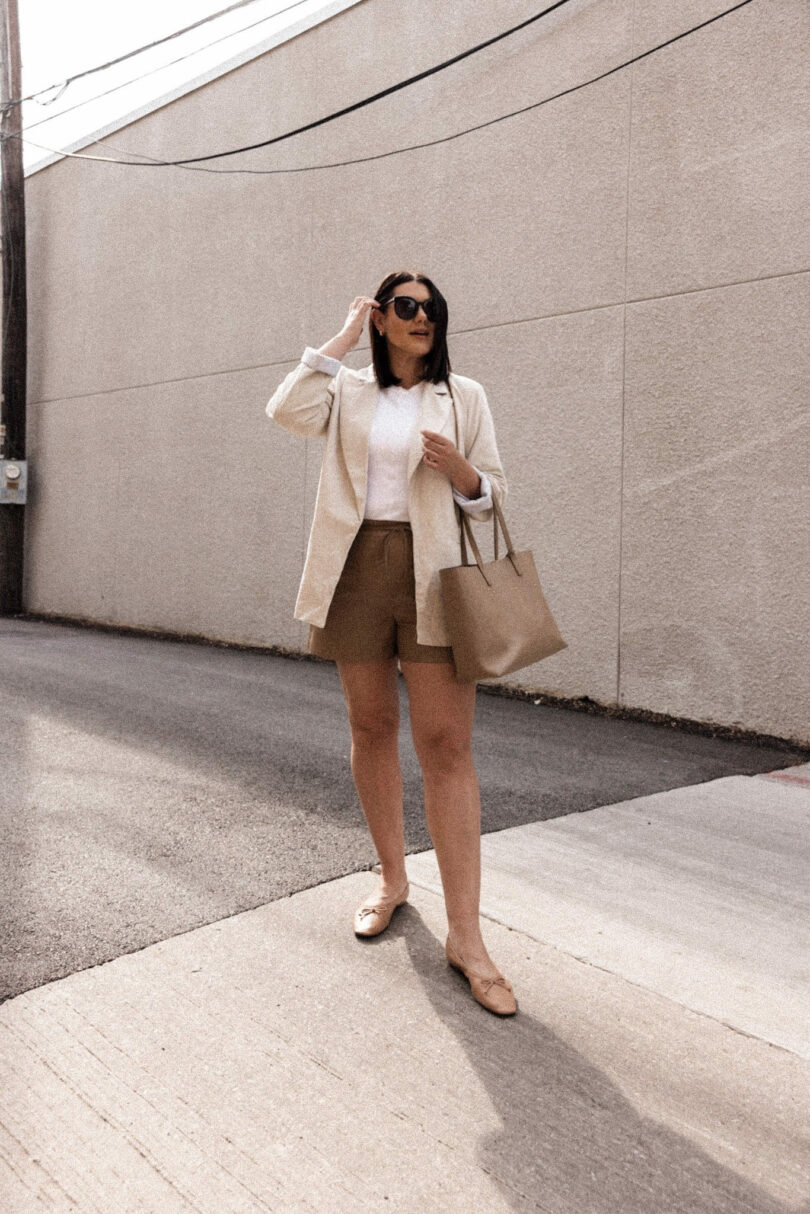 I am building my fall wardrobe right now and I'm taking you along with me. I'm calling it the It List and these shorts are a surprising addition. I really didn't think that these shorts would be so cute, so wearable but here we are! I can't recommend them enough. Right now they are 20% off at Shopbop (through tomrorow)! In fact, my outfit is 20% off at Shopbop — I've broken down the details below!
Shop the Shopbop Sale thru 09/20

I am in the large here and at first I was like I need the medium but after wearing it out and about I love this size. Yes it is oversized but for me, this is the right size because I usually am a 10 or a large in blazers for shoulders / arm room. Final verdict? True to size but generously and intentionally oversized.

I have become very suspicious of faux leather items just because they can look cheap, if we are being honest. So when I bought tan colored faux leather shorts I really was risking it all — but they are a lovely color and fabrication. (Also there is no pretty way of saying this: they don't look like skin!) I would absolutely recommend this pair. I find that they run a bit generous, I am in the 2 (size medium for Good American) and they fit me well. Sometimes I wear a 3 in them so that's why I say they run a bit big! I like this size for an 8.

I'm sure by now you've seen ballet flats everywhere so if you are wondering if this is a sign for you to get a pair — consider it a billboard. I love this pair (and the pair from Madewell!) so very much. This pair is SO comfortable from the get-go; I've worn them all day no issues. I found them to be true to size as well. I want them in every color, to be honest. This pair and the Madewell pair here have my vote for this fall. PS: This pair is not 20% off but they are under $100.