If you are looking for that one piece you can add to your closet this fall, then I've got to be honest — it's J.Crew. With 'quiet luxury' trending, finding that one piece to toss on will be your key to this trend this fall. Which is actually really nice because usually trends are loud and dare I say tacky but this fall it's all about the classics. These are pieces we can keep for years. So I've pulled 5 essentials from J.Crew that will be a go-to this fall. (A few are 30% off through today!)
1 / The Sweater Blazer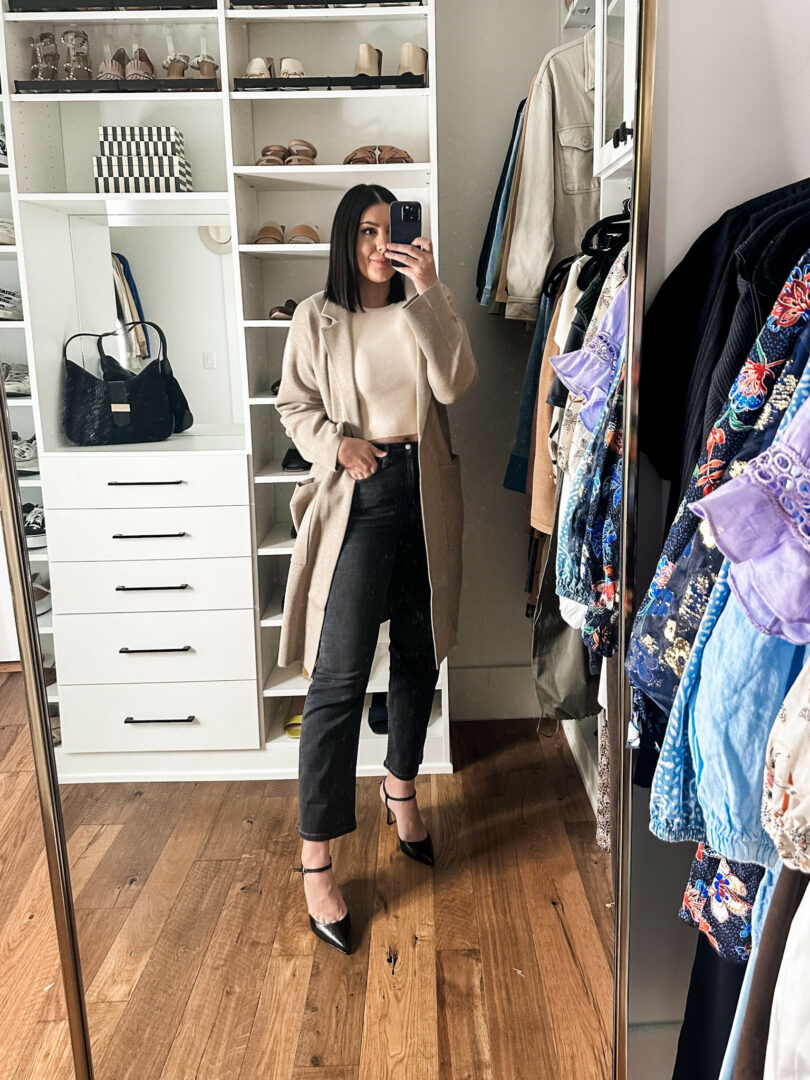 This sweater blazer is probably the one thing I'd tell you to pick up from the try on today! It's 30% off and it is going to be so versatile for fall. It's a heavier weight than a cardigan, so it's more like a jacket but you can wear it all day like a cardigan if that makes sense. It runs pretty generously, a relaxed fit but maybe even a size too big. I'm in the medium and it fits me perfectly with room! (This one is 30% off!)
Shop the Ella Open-front Long Sweater Blazer
2 / Lady Like Jackets
(Giving two options here because they both work for the season!)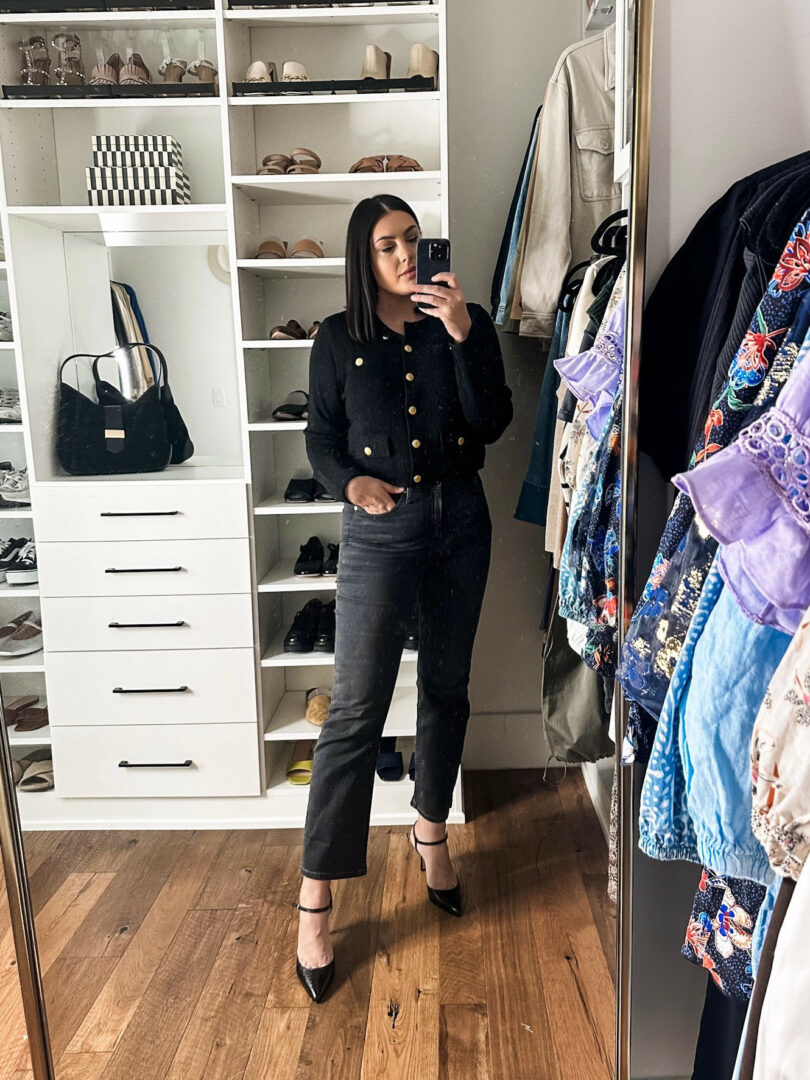 Okay this jacket is my very favorite look for fall. I love all of the lady jackets at J.Crew right now. They almost feel like dress up to me, and I love that. Dressing up as a rich lady is my new hobby. I am in the large and it's a perfect fit. The knit has a bit of stretch in it so it keeps its shape but is also very comfortable. I am wearing it as top but does work as a jacket, too.
Shop the Cropped lady jacket in textured boucle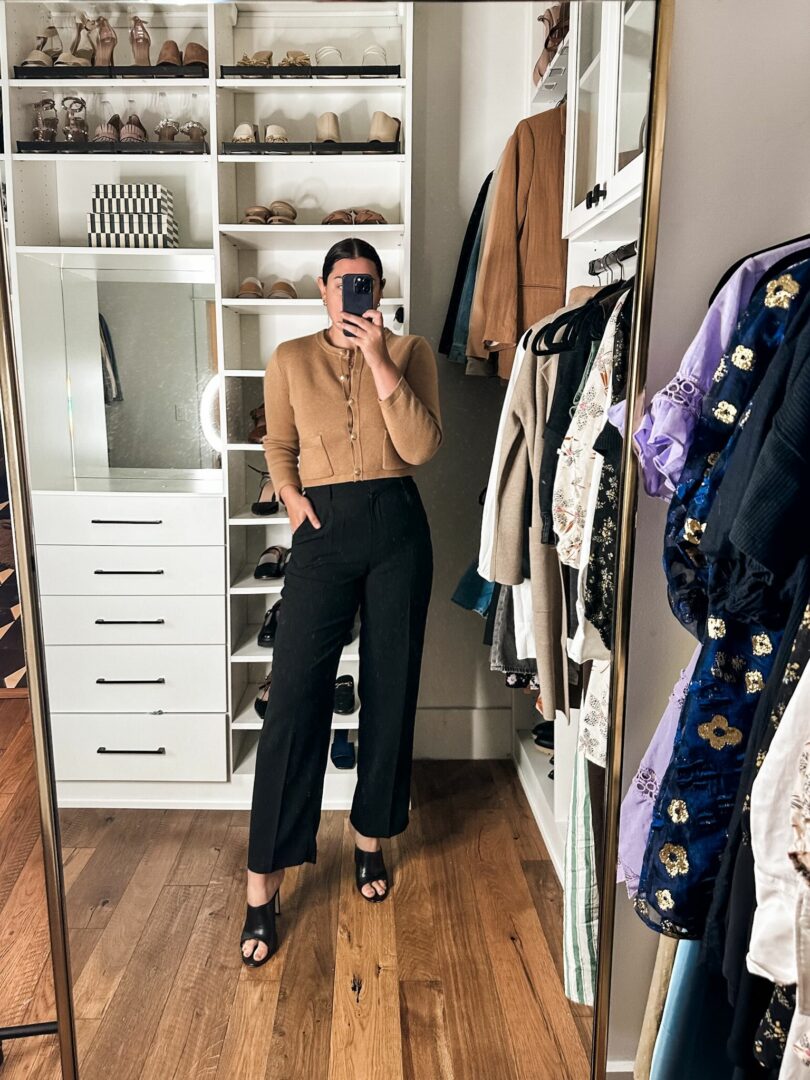 This cardigan jacket is very similar in vibe / look to the black one but it's a different knit! This is a sweater knit, a true sweater. And it defintely runs a bit small. I am in the medium but would honestly prefer a large for more room in the shoulders / chest and of course length.
Such a cute option instead of a regular cardigan IMO.  Because of the weight and color it's pretty much all season friendly! 
Shop the Emilie Patch Pocket Sweater lady jacket
3 / Chambray Button Down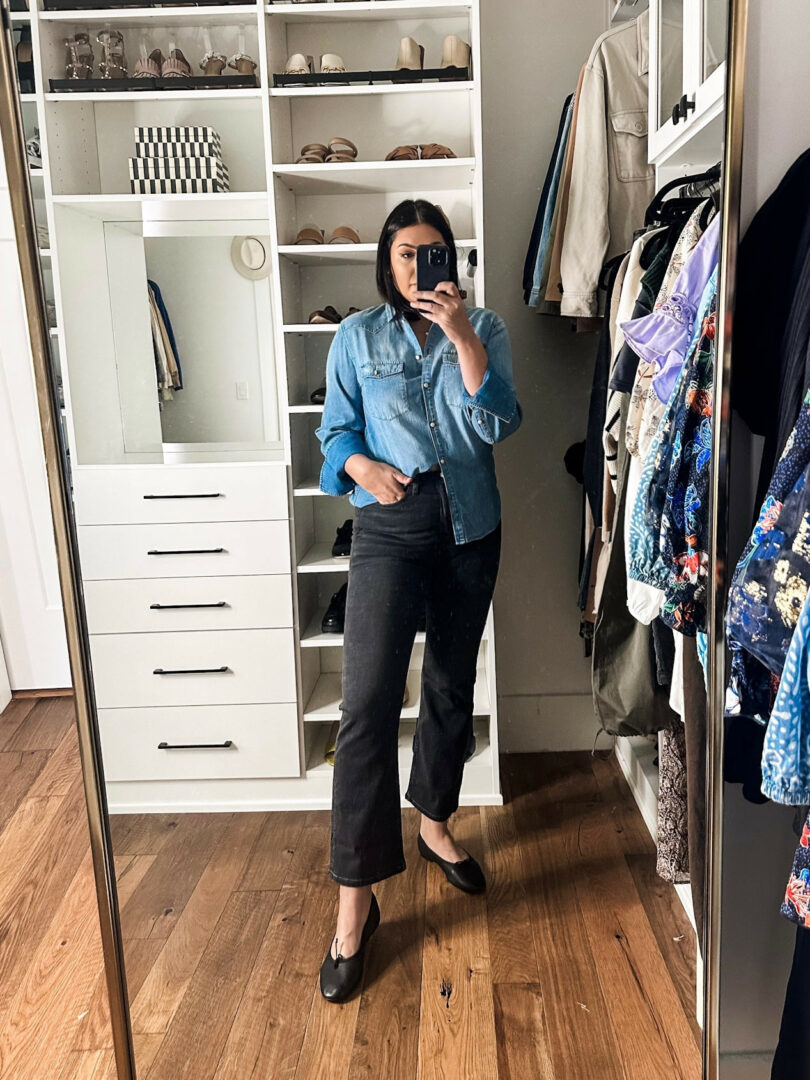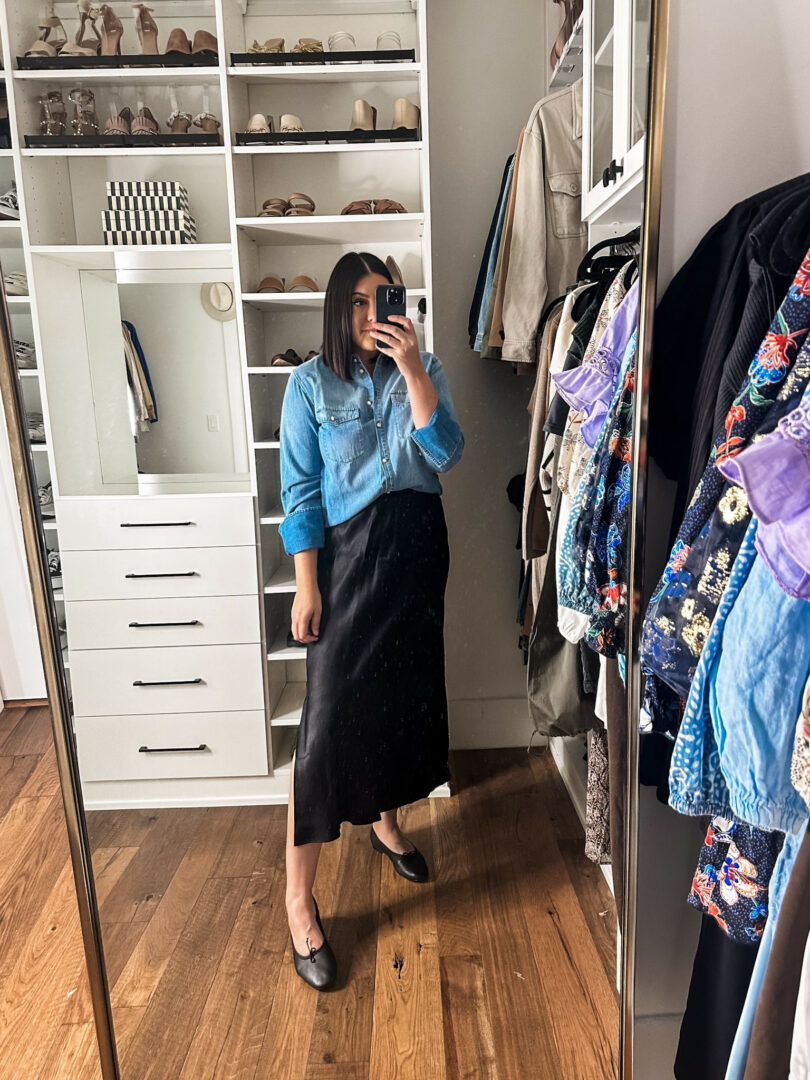 This chambray button down is just so pretty and classic. I just love that chambray is back in a big way this fall; denim on denim forever.
I am in the 10 and it fits me perfectly. I find J.Crew doesn't leave a lot of room for boobs so Im typically a 10 in any blouse with buttons. TTS but it is most snug at the chest!
Shop the Garçon chambray shirt
4 / Black Slip Skirt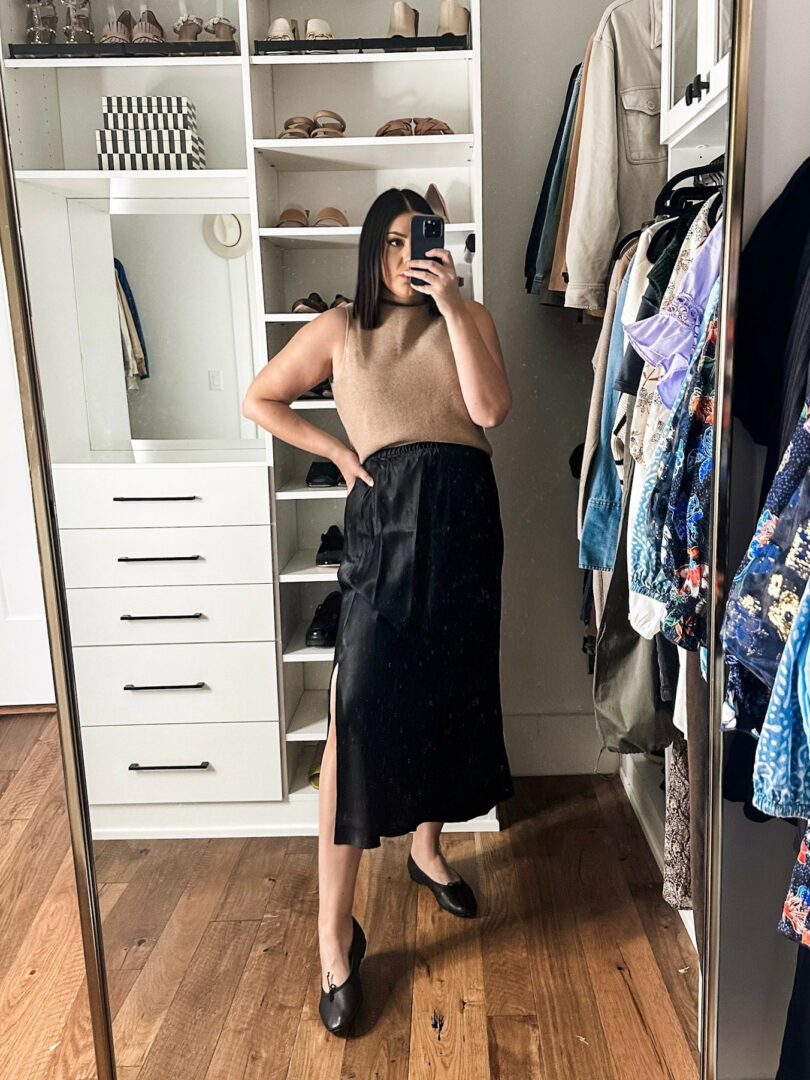 This skirt is begging for me to dress her up and take her out. But little does she know I don't go anywhere past 7 pm. So day outfits it is! With that said, I love this slip skirt! It's my favorite one from J.crew yet. It's a nice weight, but not too thick and it's a nice looser fit. I love the lenght, it's long enough that it can be dressed up pretty formally but I can always wear it casually with sneakers. I am in the medium, fit is TTS!
Shop the Gwenyth long slip skirt
5/ Cashmere Sweater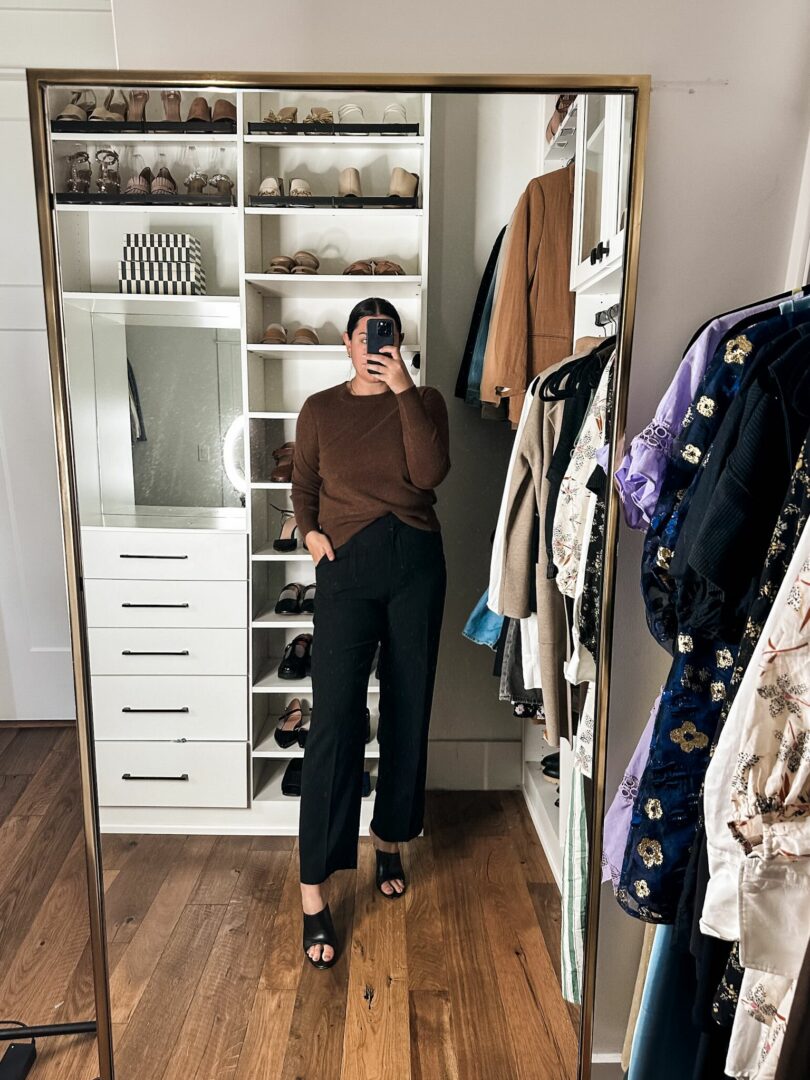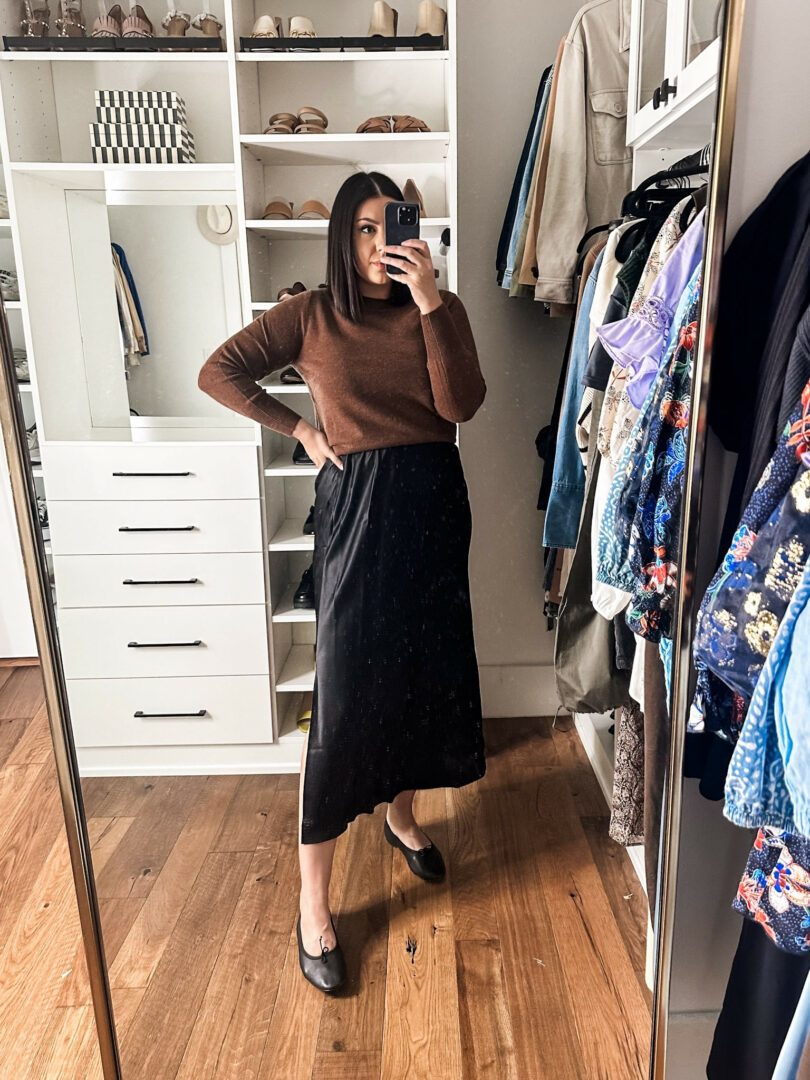 This is hands down the softest sweater — I didn't want to take it off! I am in the medium and it fits me well, it's a relaxed fit so keep that in mind. If you want a closer more tailored fit go down one size. Comes in a myriad of colors, too! This is the dark brown hue but there are many a colors for fall. I just don't have a sweater option in this color, so I thought it might be nice this fall!