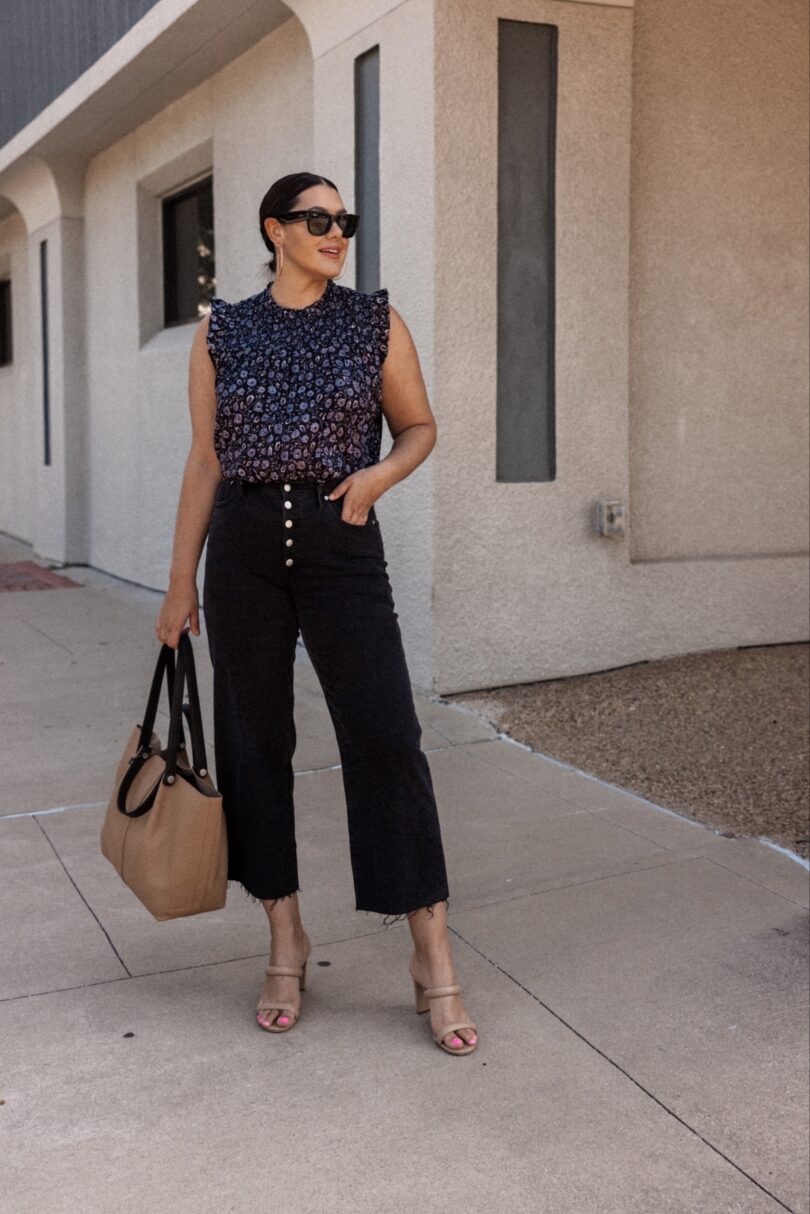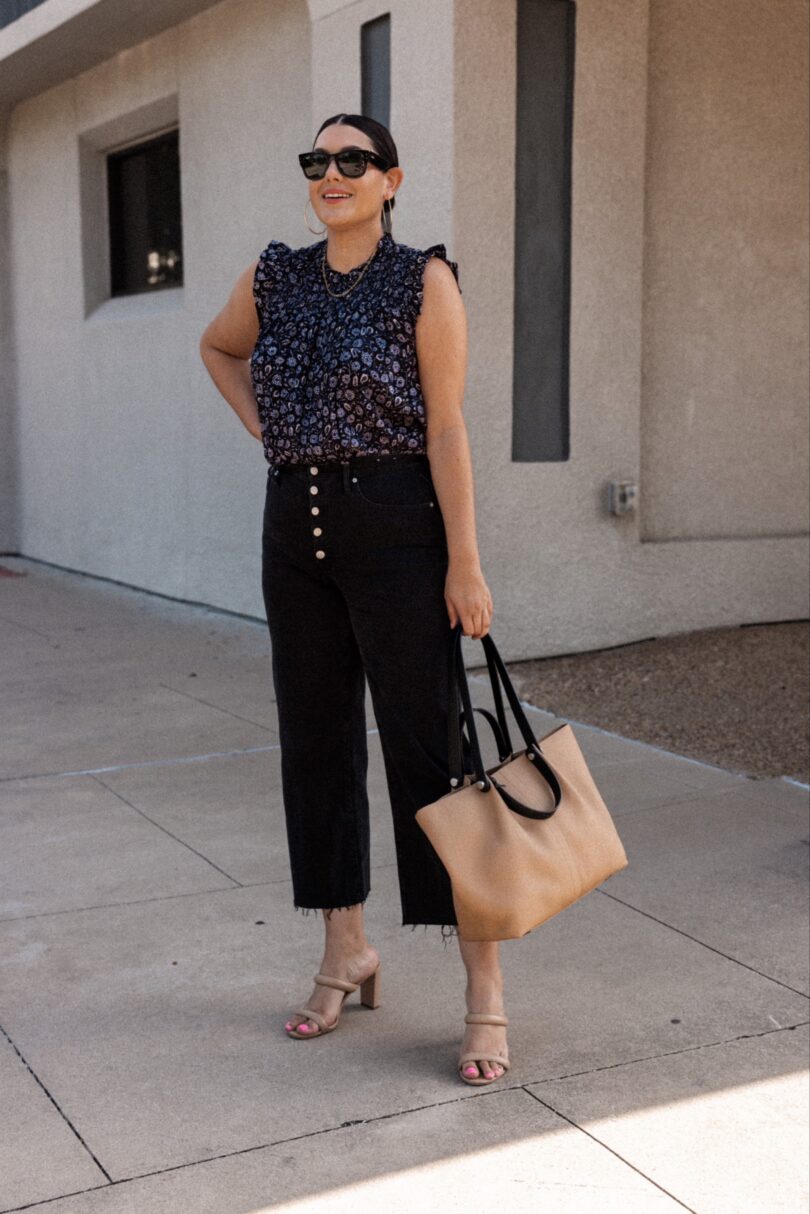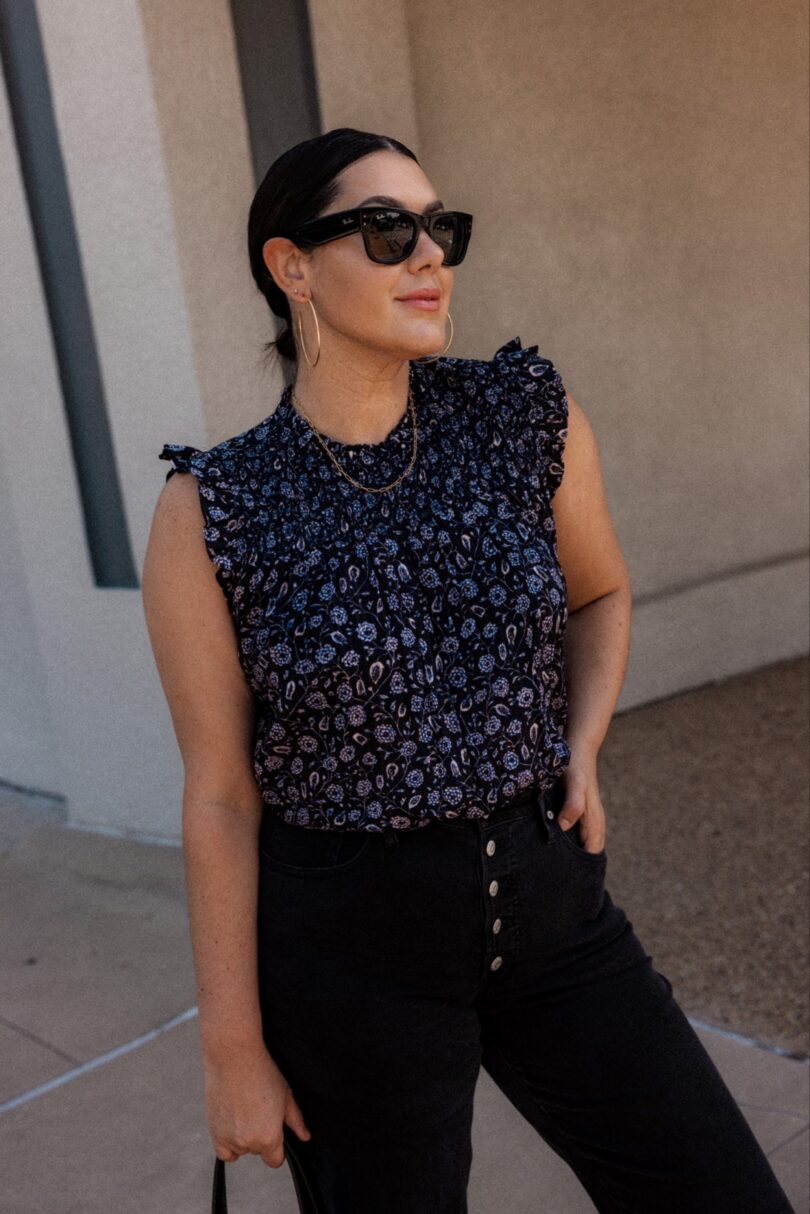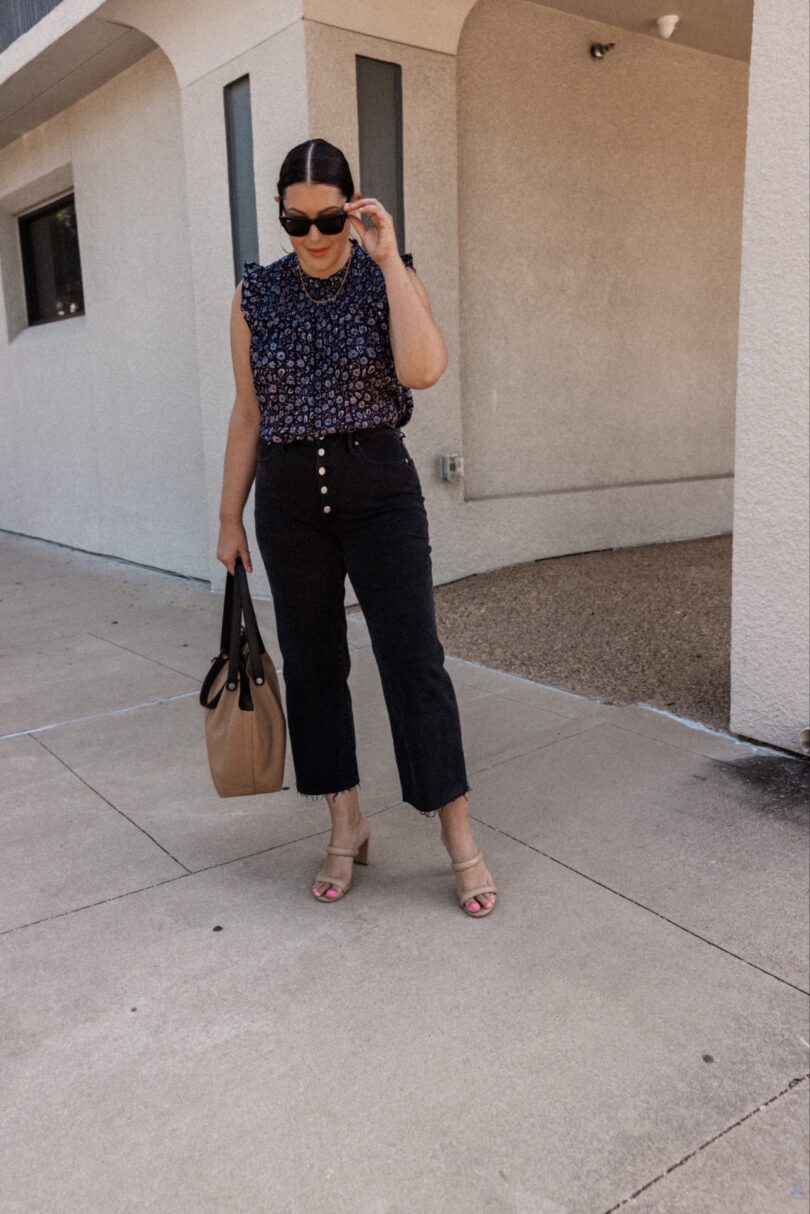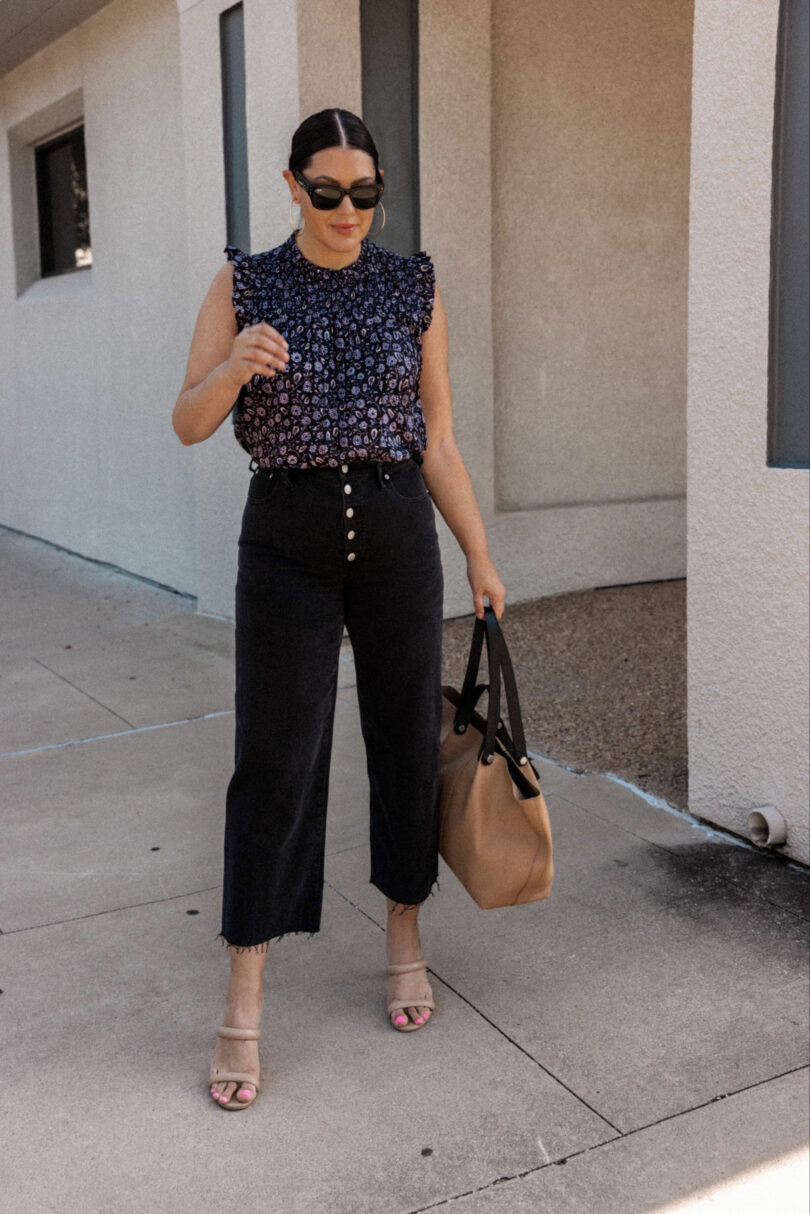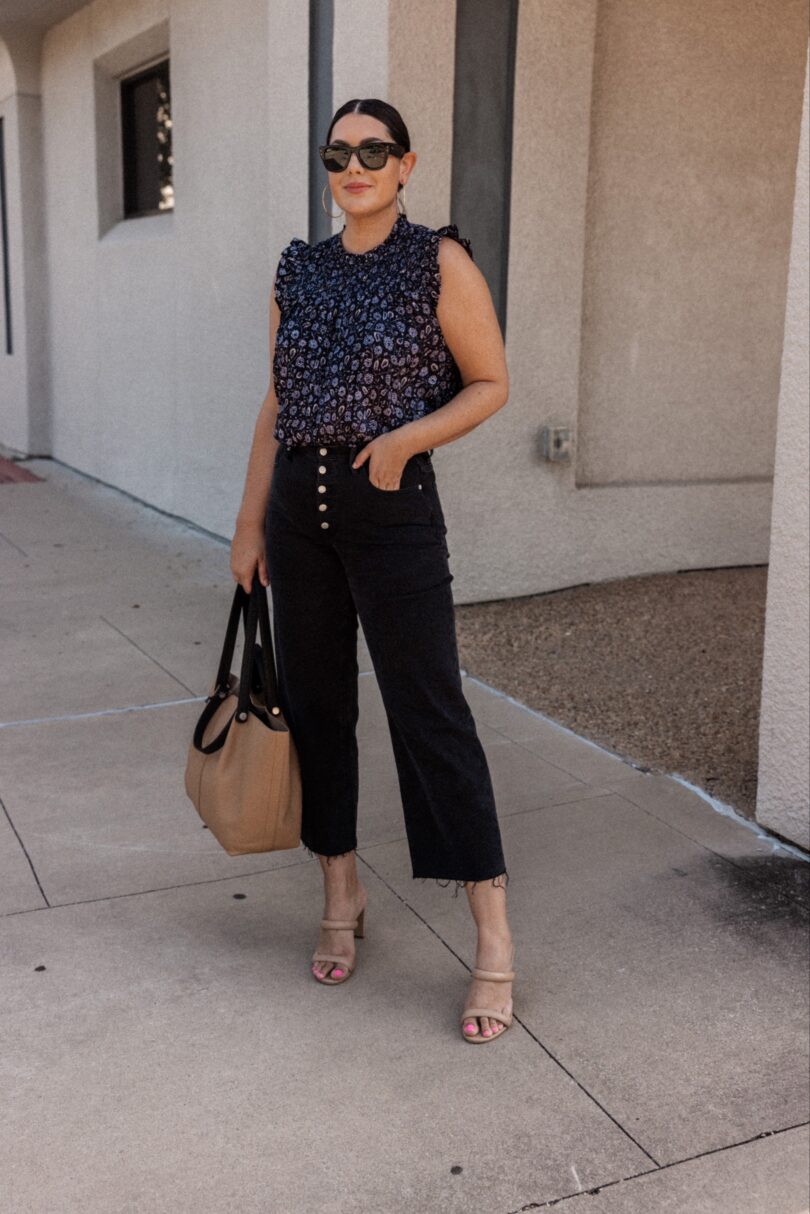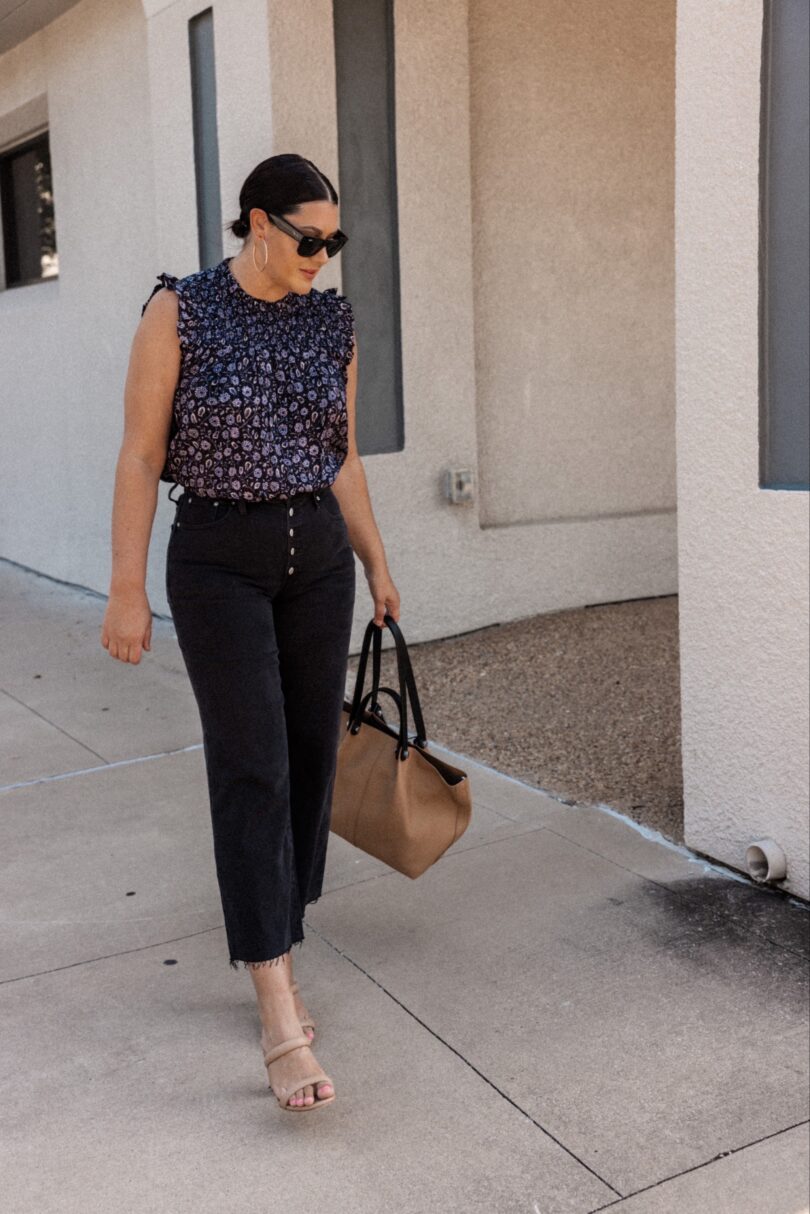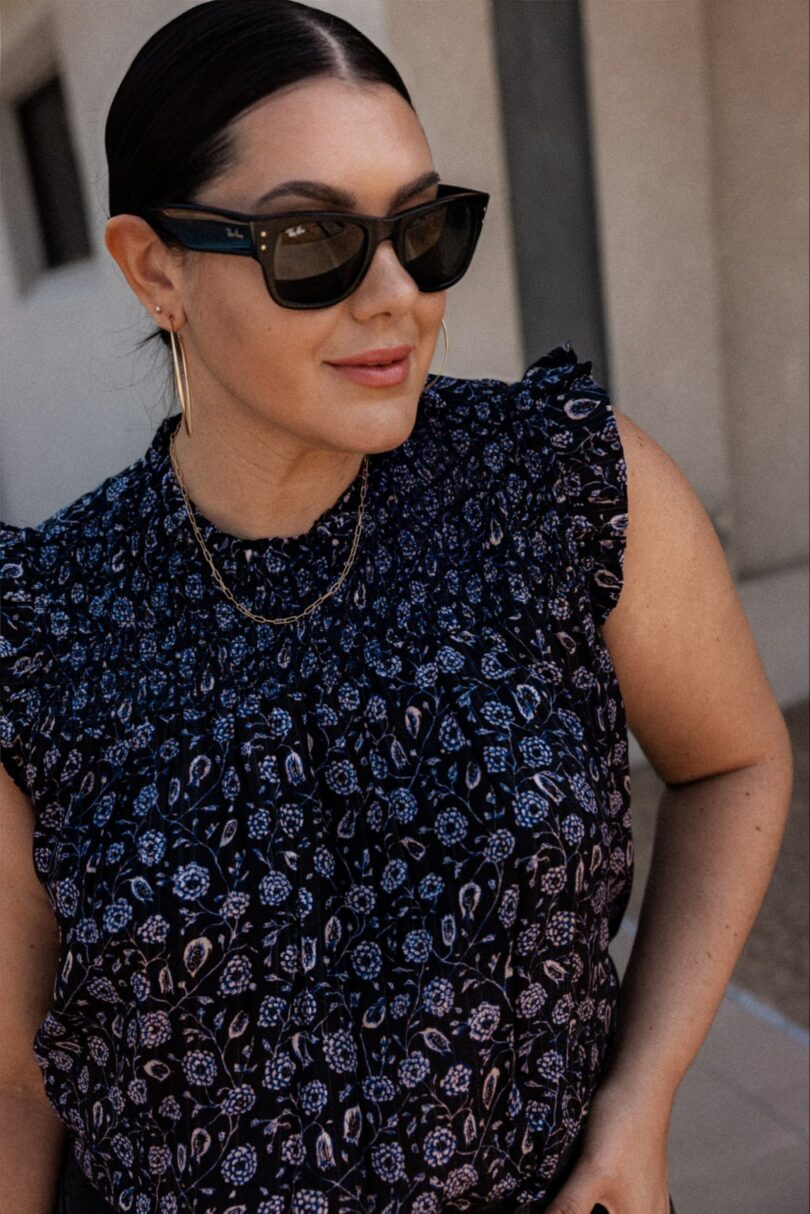 …and by under $50 I mean $39. I know right? It's such a cute top and it's on sale at the Nordstrom sale! Now just so you know the floral print is blue not purple. It comes off as purple but it's definitely a blue Maybe an indigo. Okay maybe it is purple and I'm colorblind. Well now I'm just gaslighting myself. I think it's blue — at least 75% of me does.
I am in the medium of the top. It definitely runs large! I find this one to fit like a large. If you have big boobs, your typical size will be fine but if you are smaller chested, I'll bet you can go down a size! It's a silky fabric, slighted pleated as well but it lays down appropriately on your chest. No weird darts or anything.
So these jeans sold out faster than you can say sabotage. If only I was the only influencer to bring you these pieces, right?! Then we could have the sale all to ourselves. I'll work on this for future sales ok? But I did find a very very similar look that just doesn't have the button front. In fact, when I put these on I thought what do these remind me of? It's the Levi's Ribcage Wide Leg denim and they are actually cheaper than the sold out Madewell ones!Now here is the thing about the Levi's ones because I have them (in a too small size for me right now…womp womp) they definitely run small. Right now I would probably buy the 31 in the Levi's for the most comfortable fit. Now this is just my educated opinion with Levi's, especially if you have a rounder waistline. If you have slimmer hips / waist, then Levi's should fit you in your typical size.
Just in case these come back in stock, I am in the 30 of the Madewell ones and they have stretch. Find them here.