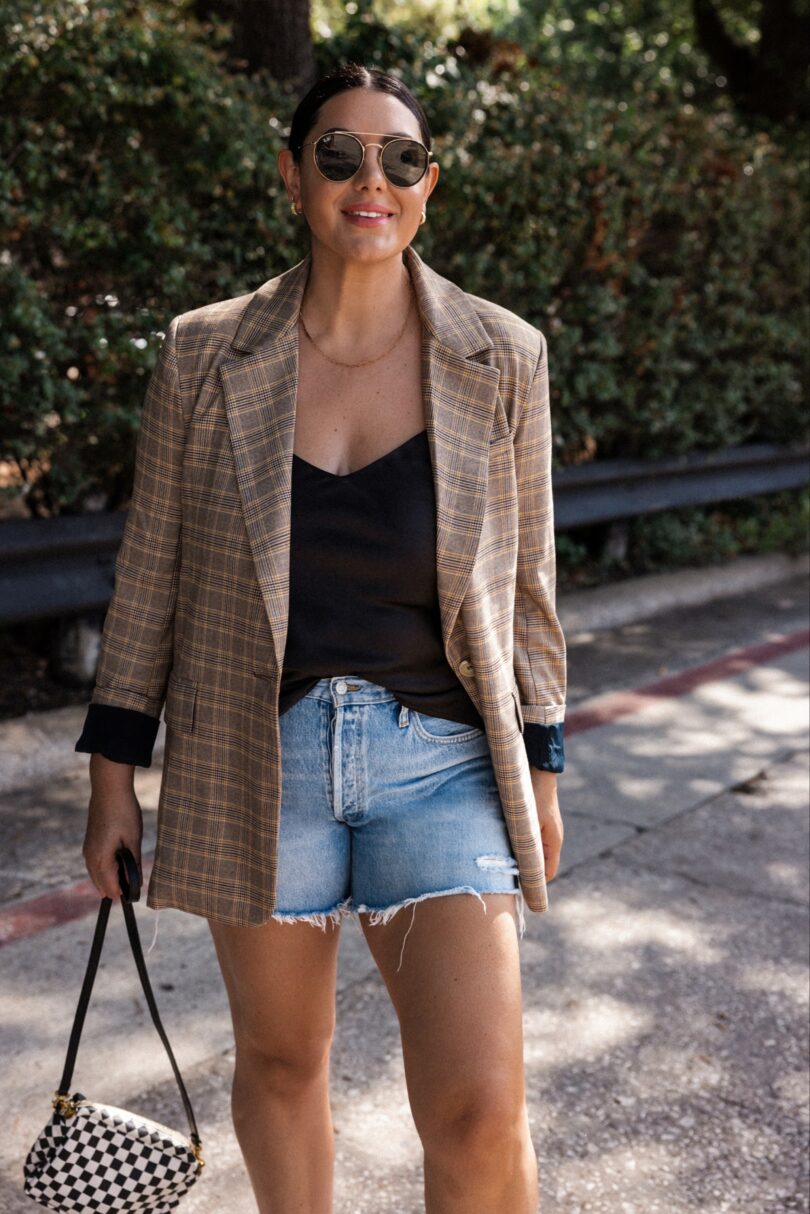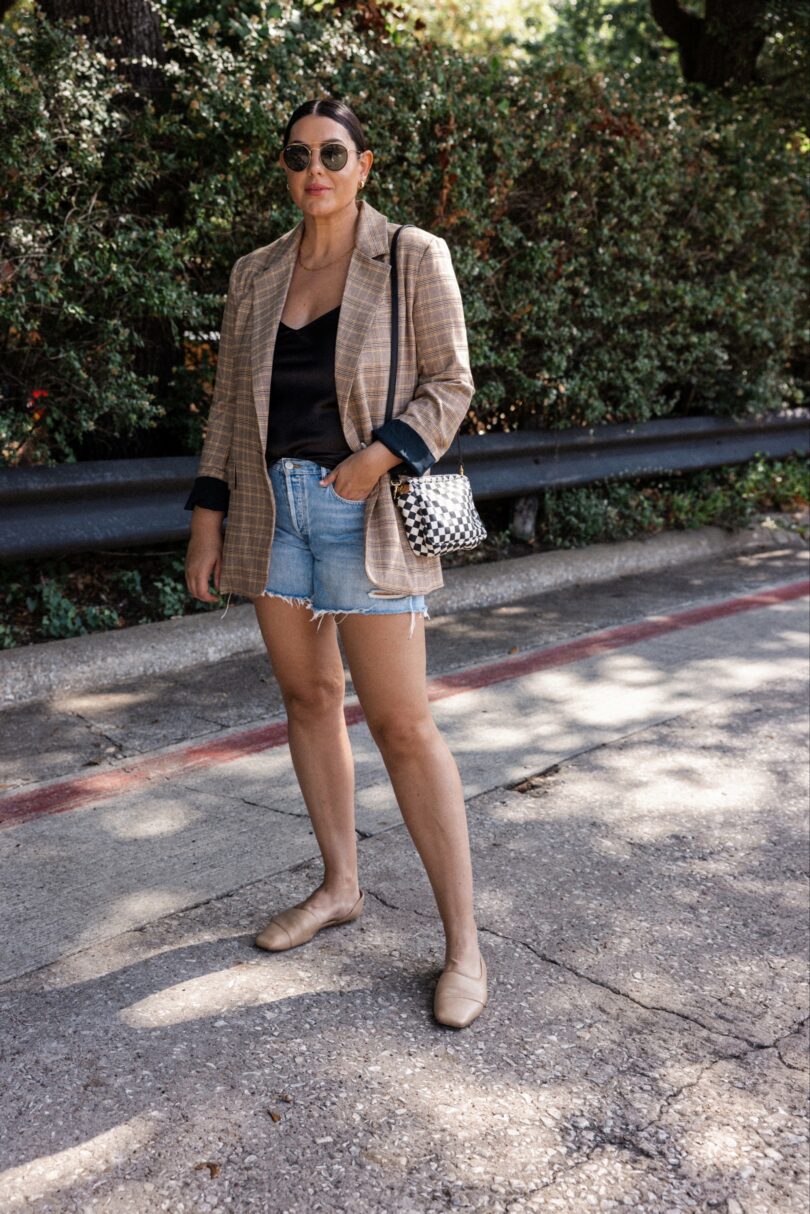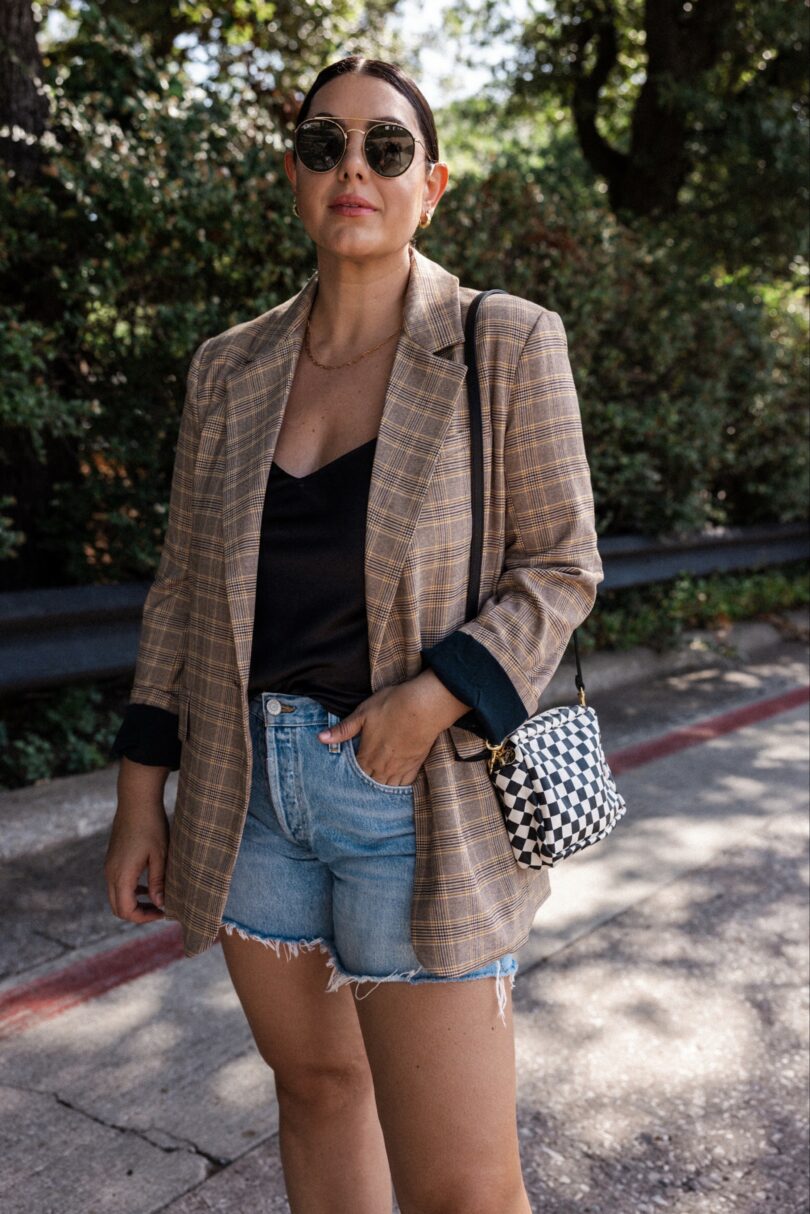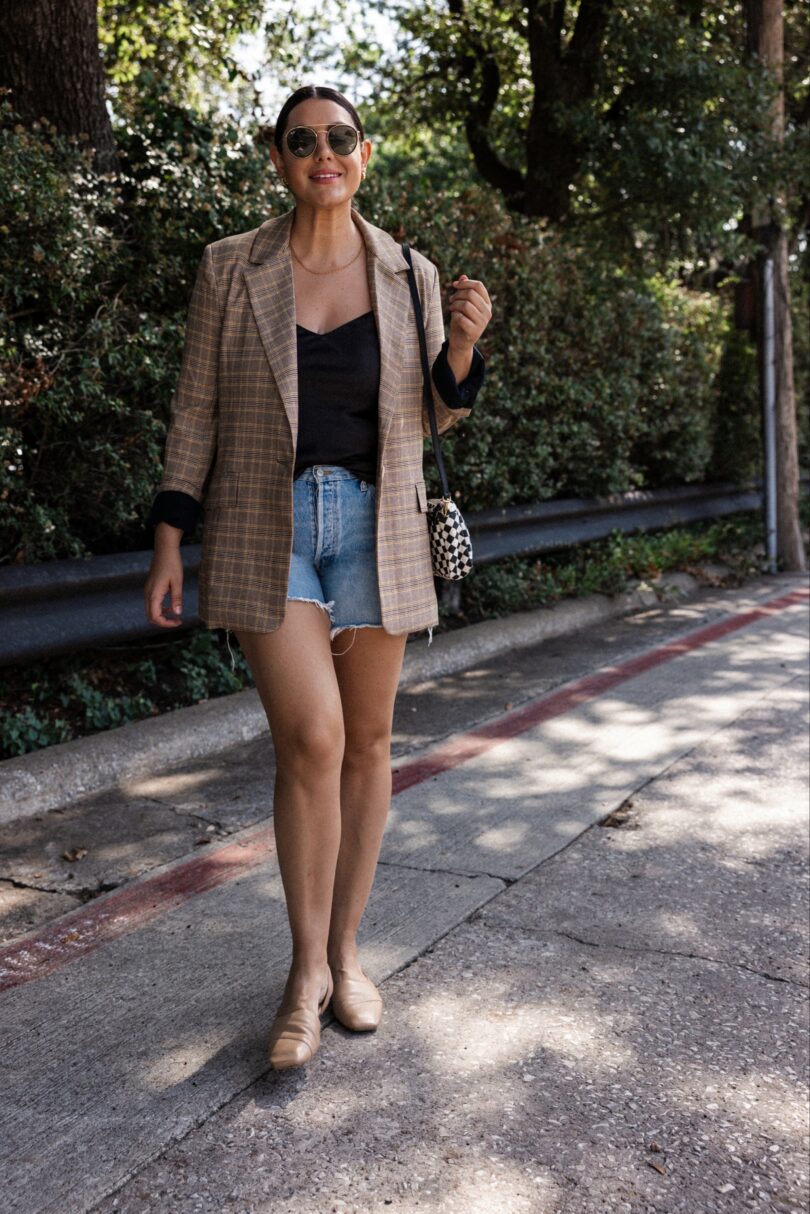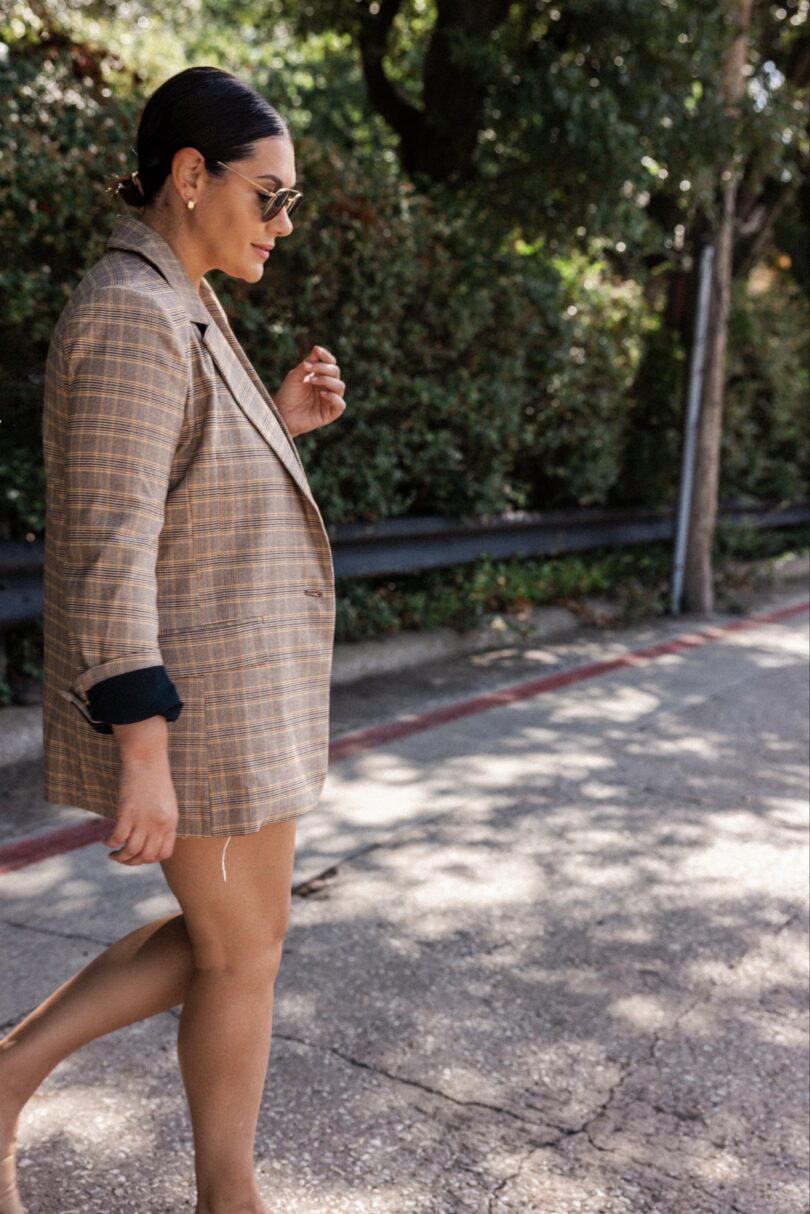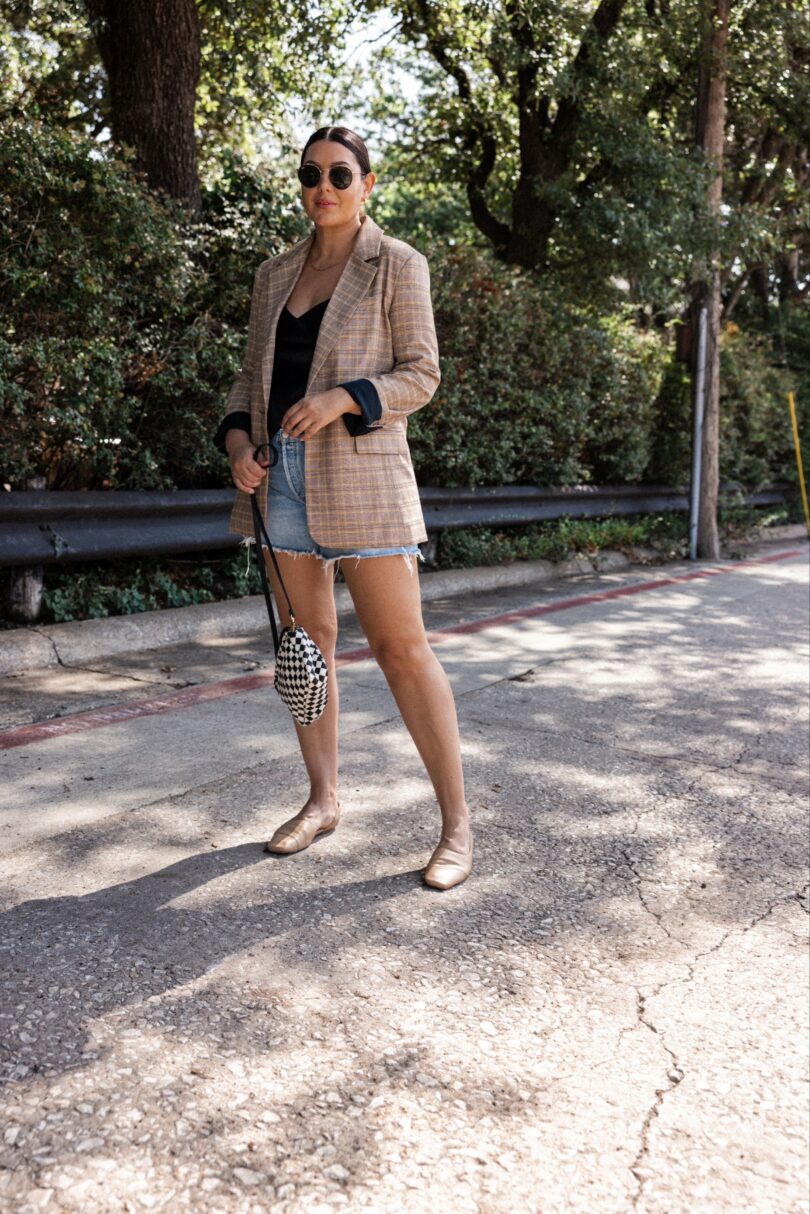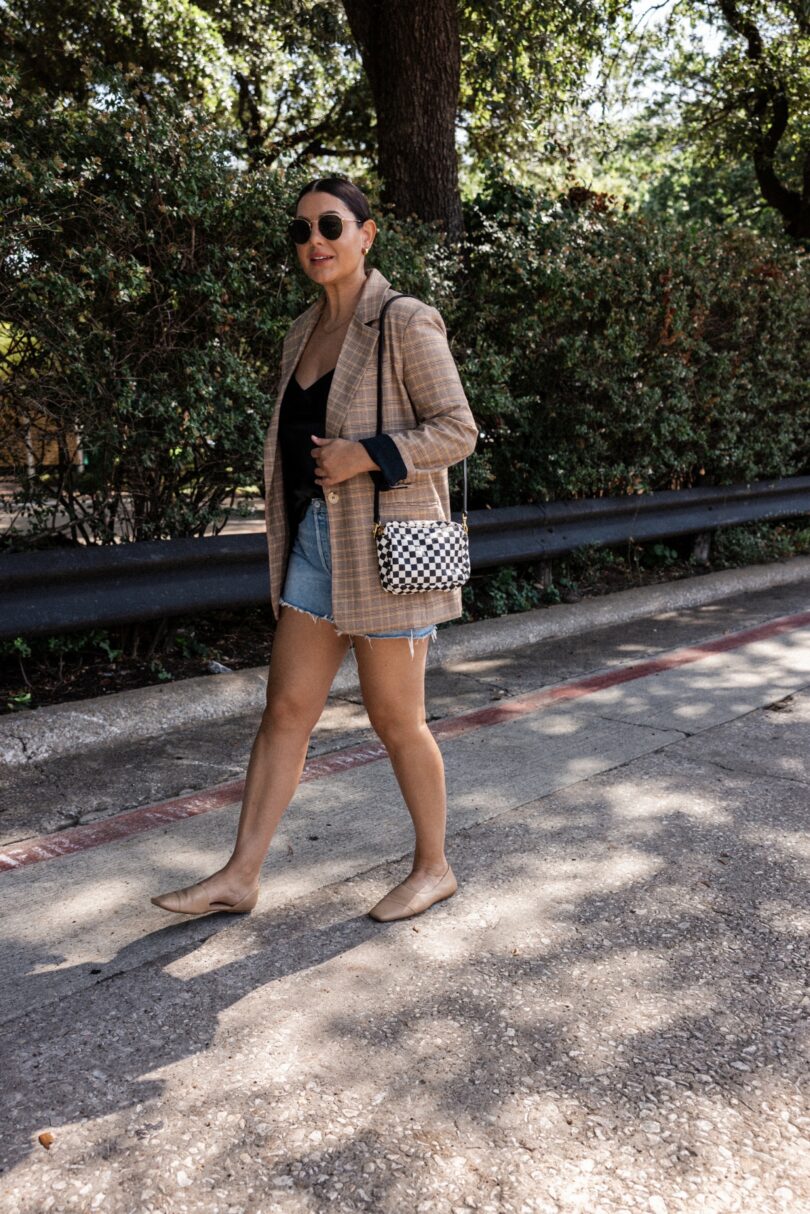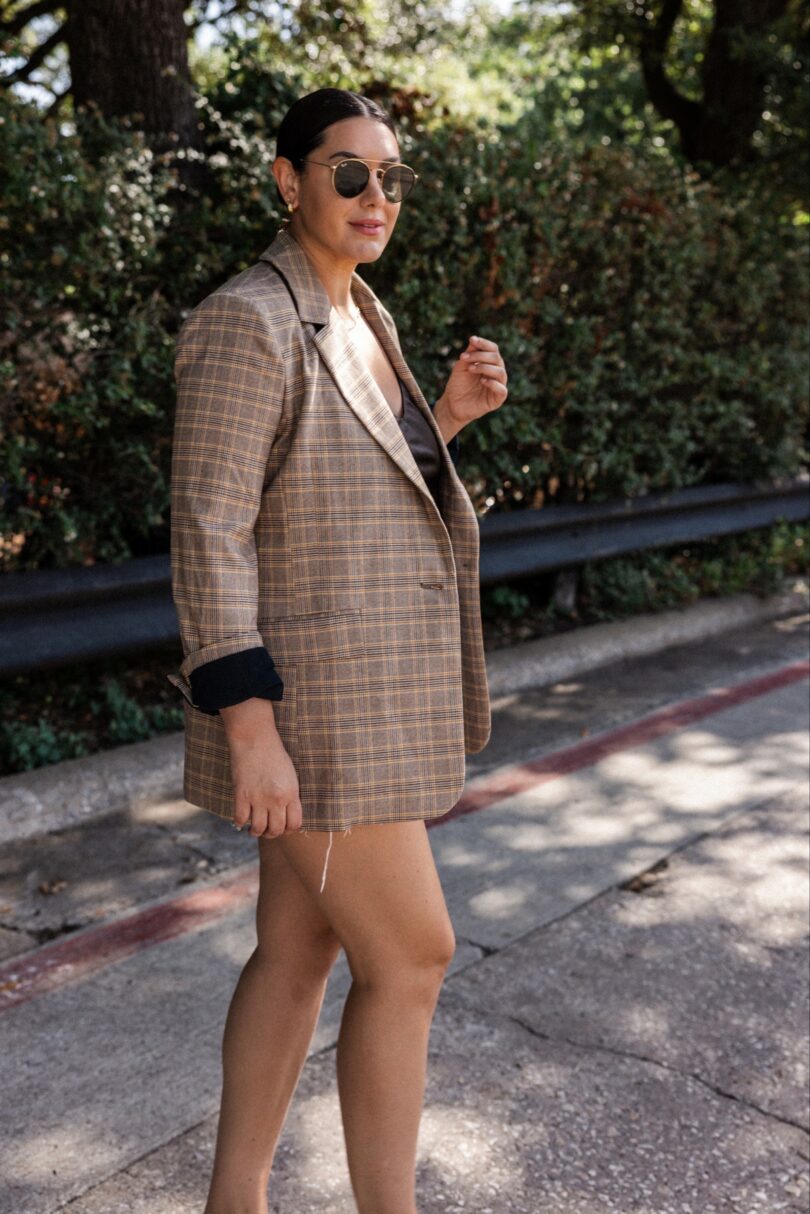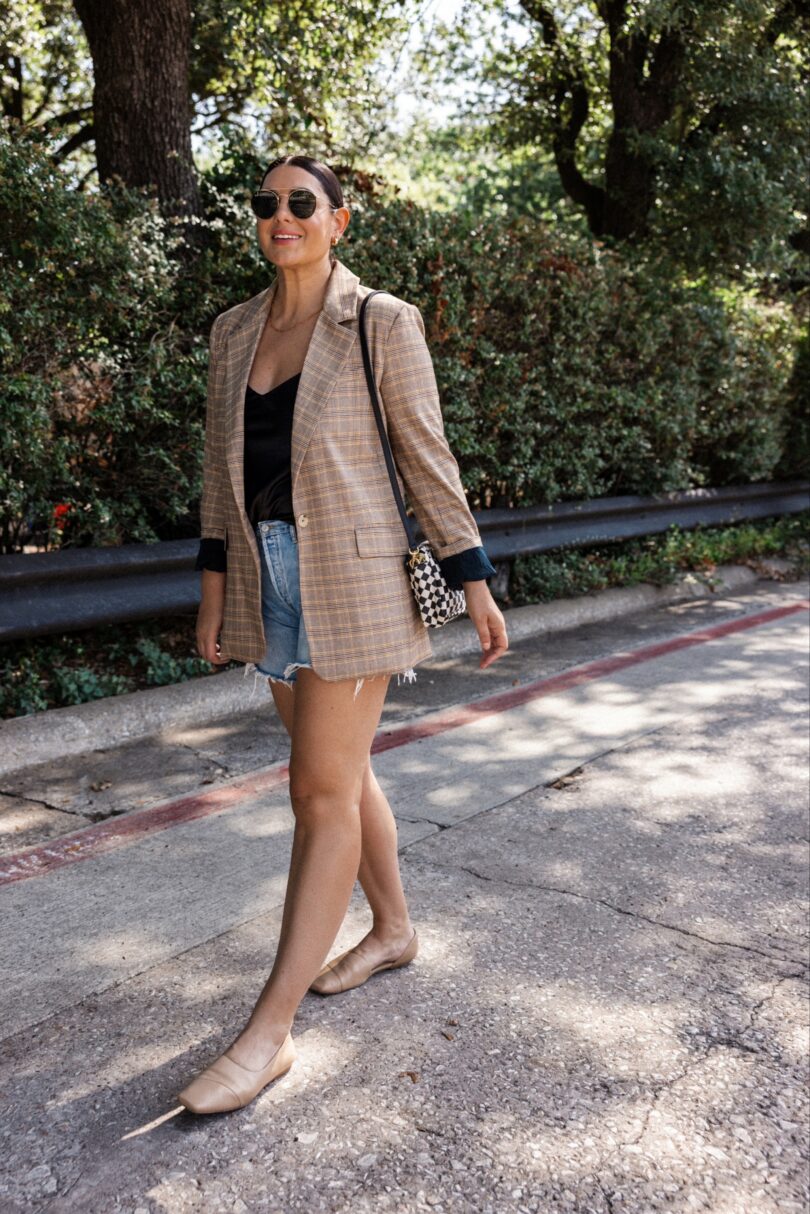 Is it too hot to wear a blazer right now…yes if I'm standing outside for longer than 10 minutes. But lucky for this blazer, I'm NEVER outside for longer than 5 minutes. It's may be July, but it's always freezing in every inside place here so I'm usually grabbing a jacket, blazer…and even dare I say it, a sweatshirt. I KNOW it sounds unhinged because we are rocking 100 degree days lately. But it gets cold in the a/c around here, so it gives me a chance to wear some layers inside while having a full summer outfit underneath. For example, this outfit is perfect for summer without the blazer — a camisole and denim shorts? A no brainer for a hot day. But add on this extra layer and it works for cooler temps later in the season, too.
You know I'm going to tell you this blazer is on sale…you just know it. And I am! This Free People blazer is on sale and it looks like it is just almost sold out. A few sizes are left, you can find it here! I am in the medium, fit is looser / oversized.
I've rounded up a few other look-alike blazers that are also on sale! Find them below.