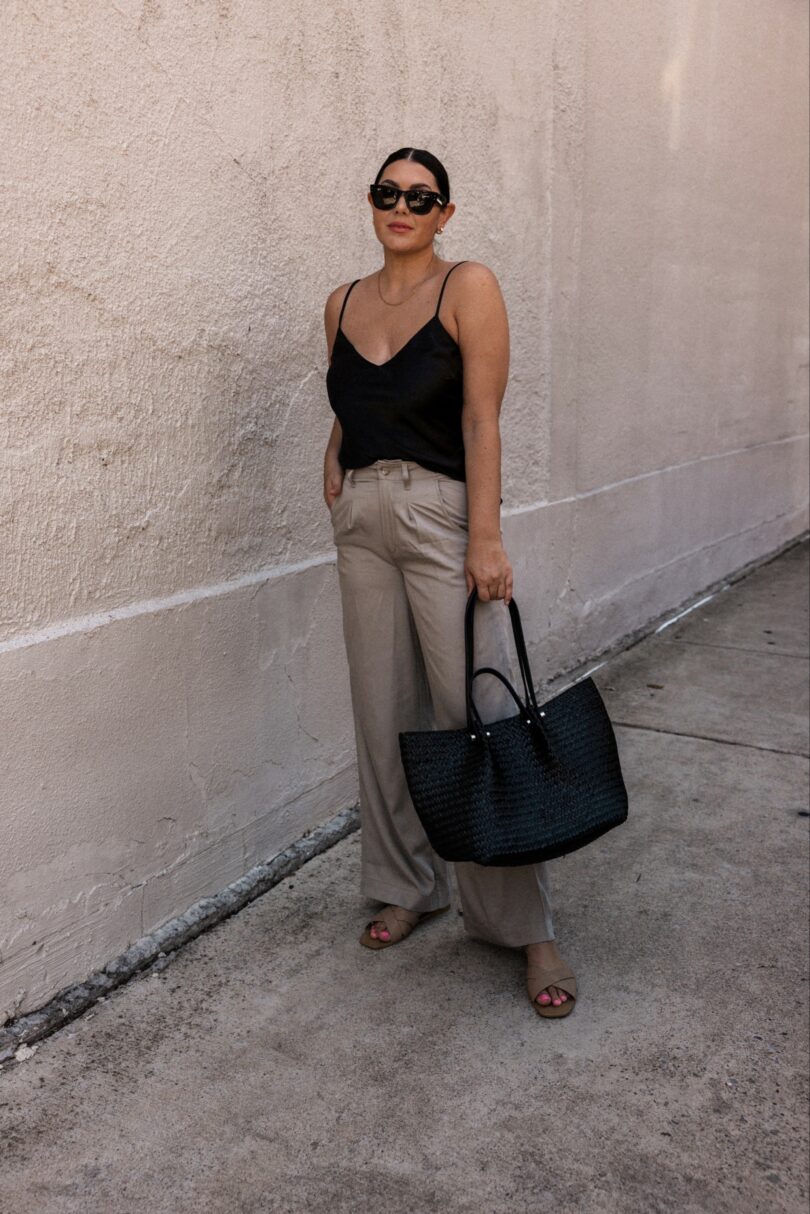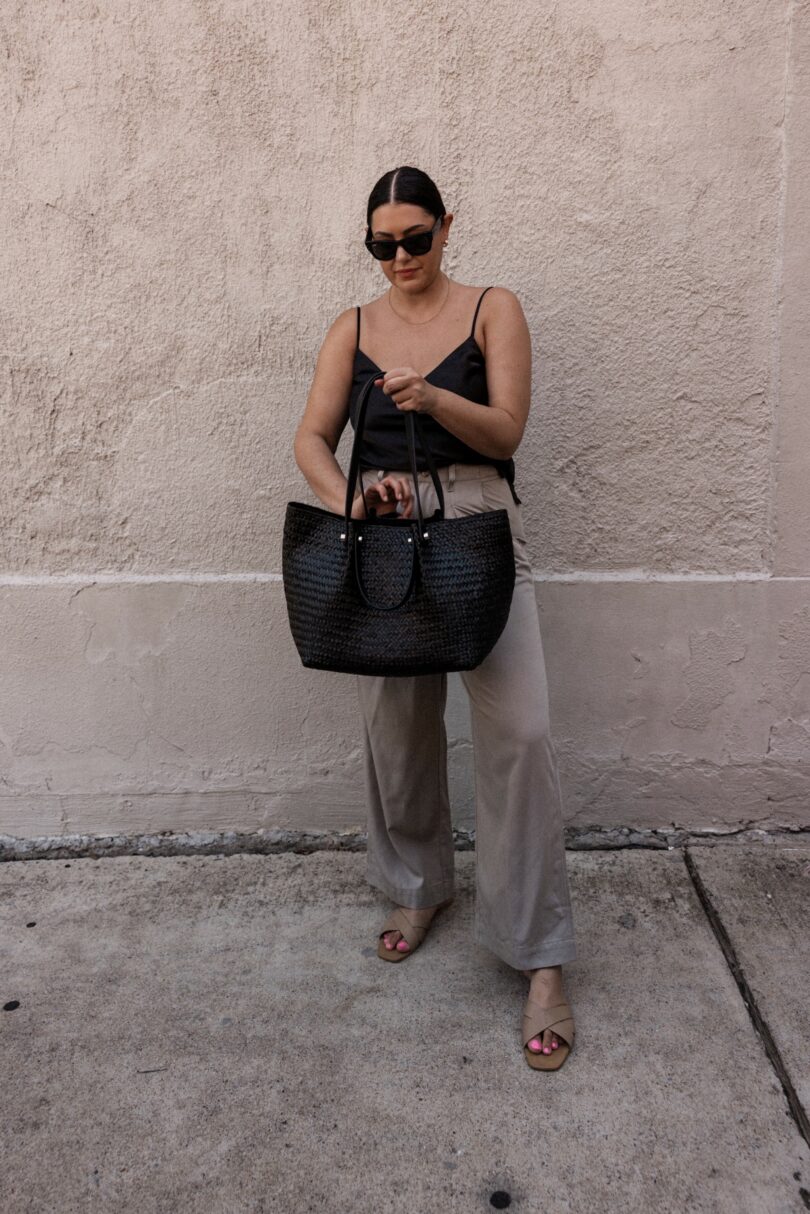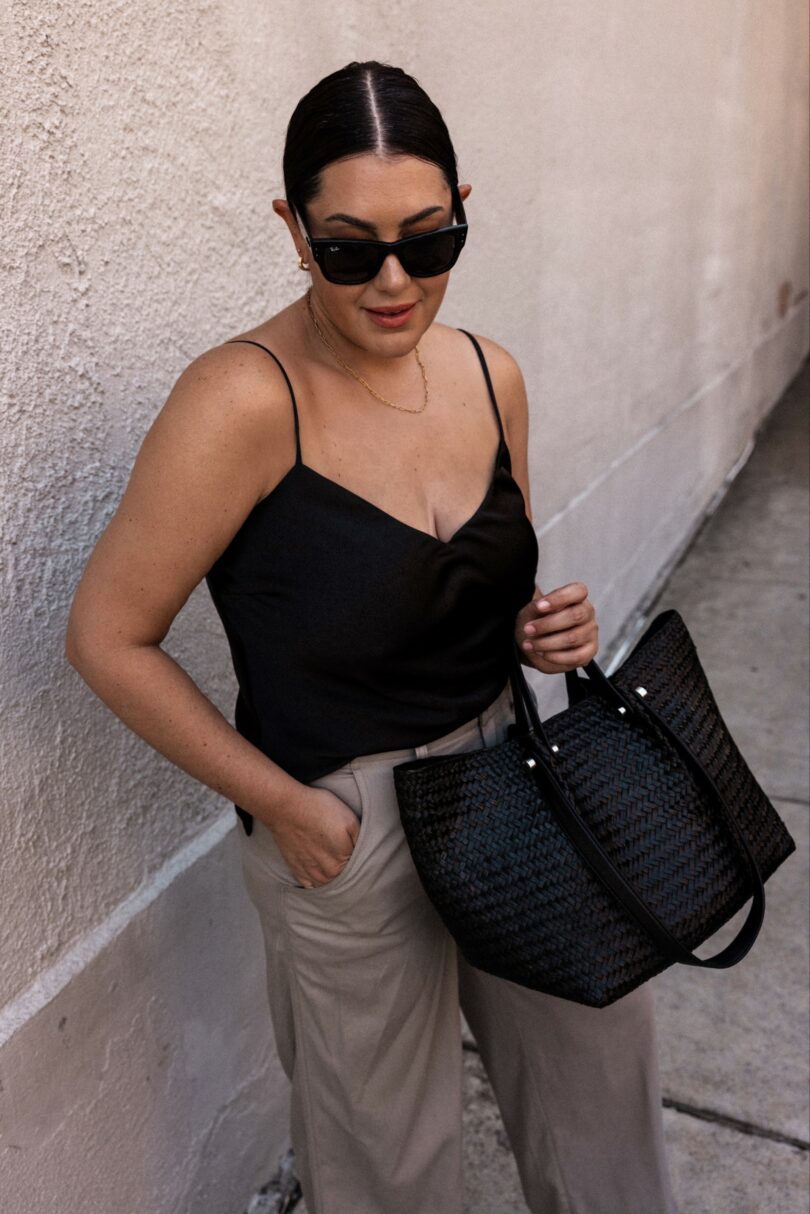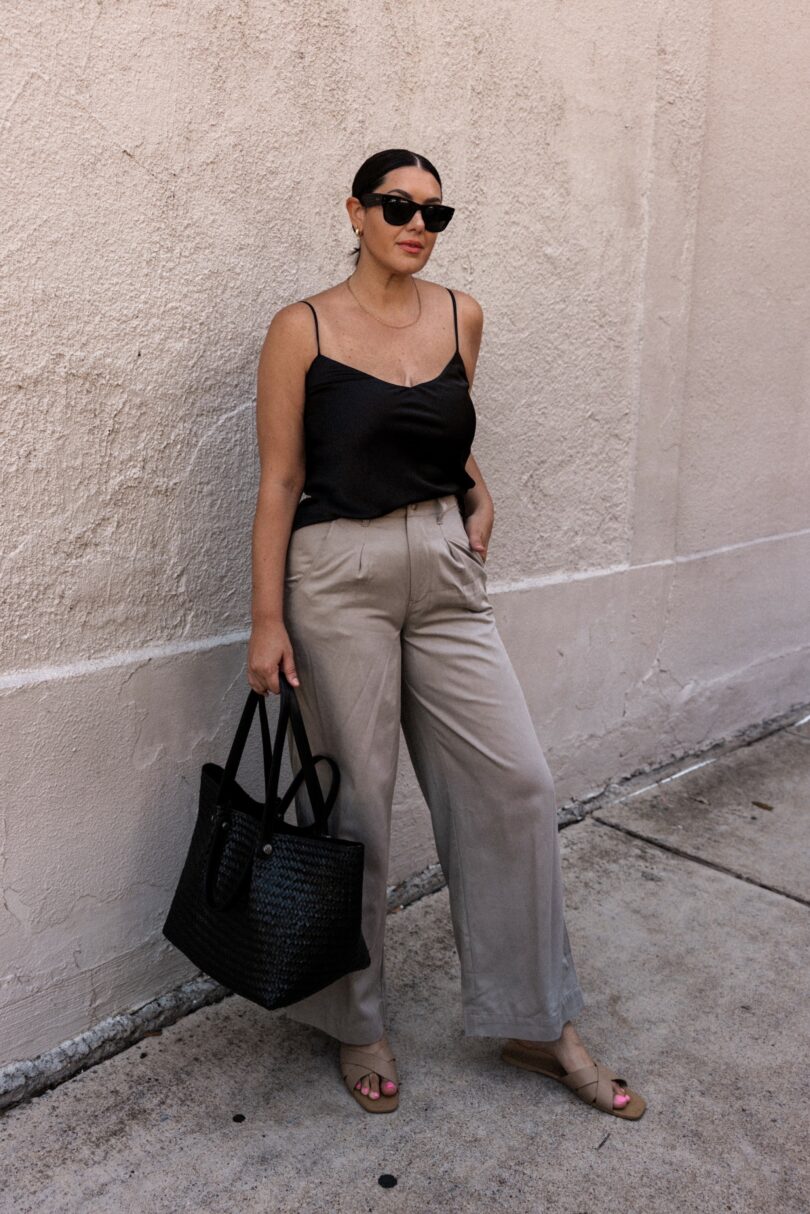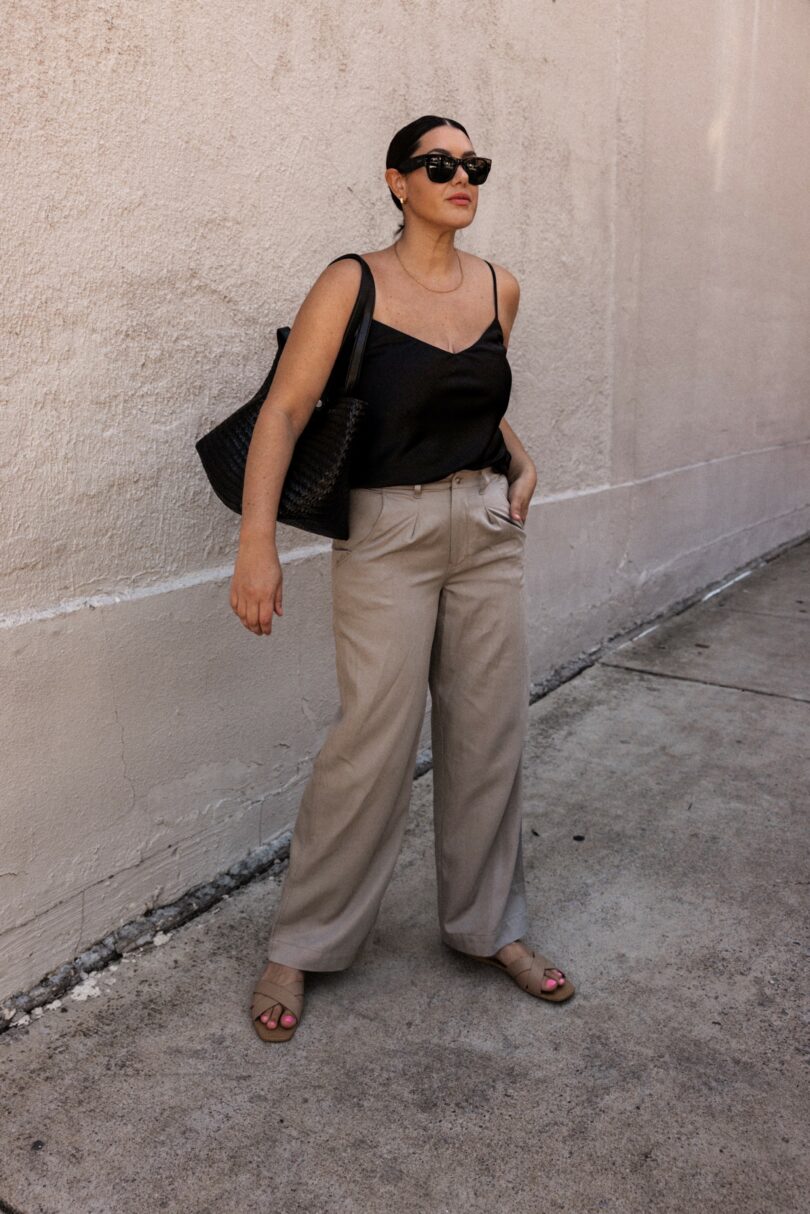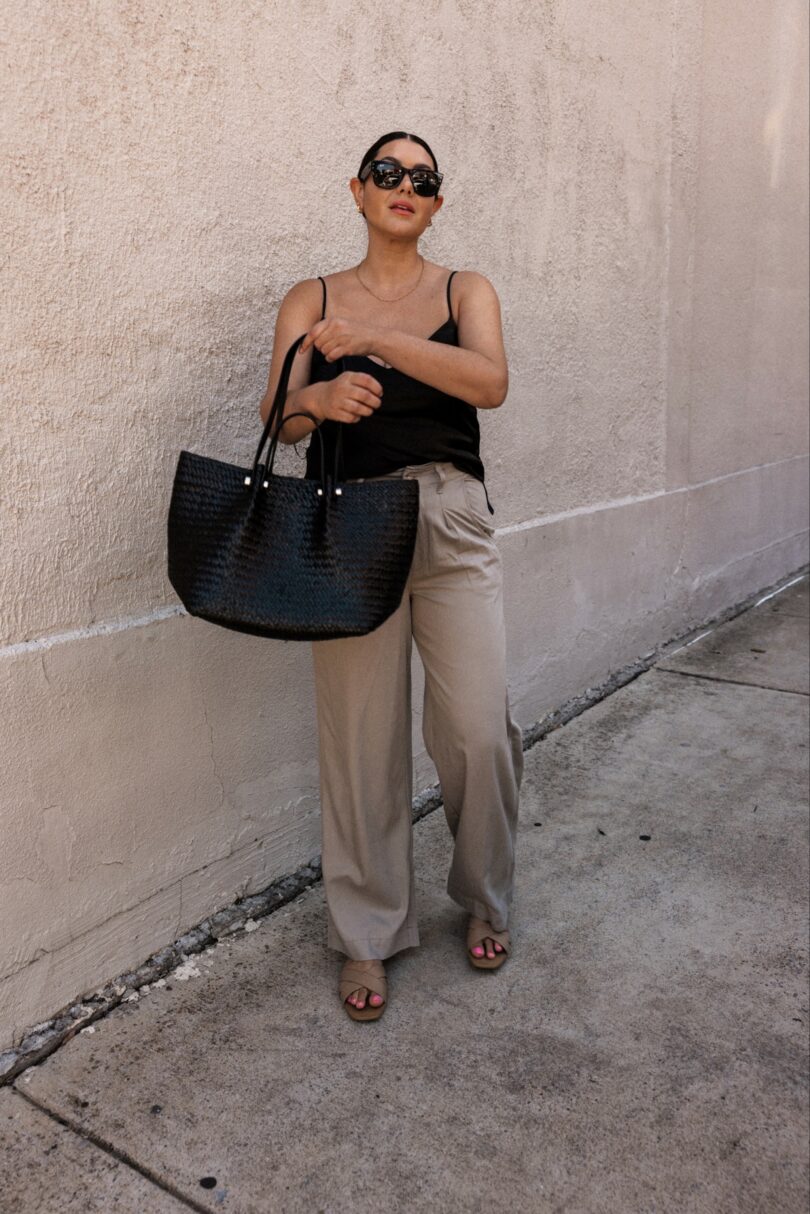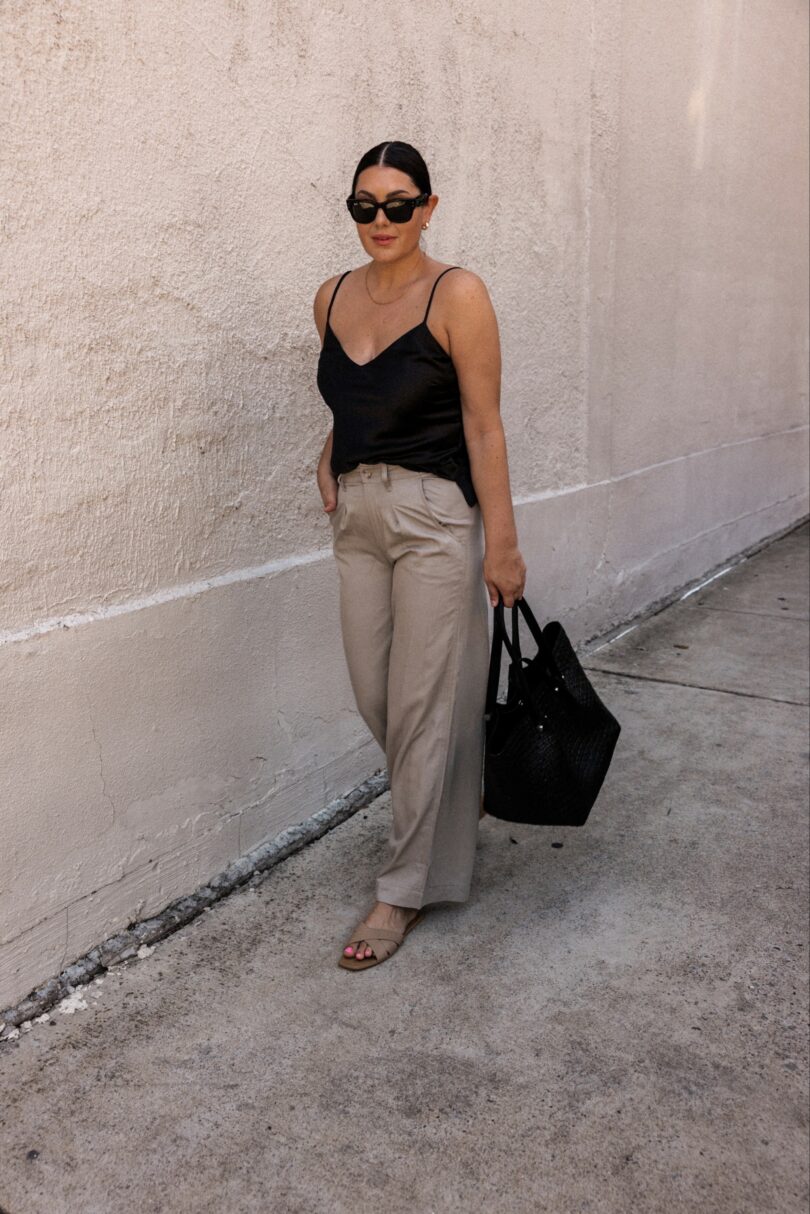 Are we into wearing pants right now? I mean yes but the shirt has got to be minimal. Modest, but minimal. I actually don't mind wearing (some) pants some times in the summer but they have to be right. These are maybe just a little thick for July but August / September come running. Not thick…just not a thin linen, you know? So let's catalog this outfit for late August / September, deal? Deal.
If you are wondering If these pieces are on sale at the Nordstrom Sale, well you bet your bottom they are. This camisole is from Good American and I am in the Large or what they call a 3. It's mostly snug at the chest so keep that in mind. Find it here. The trousers are Madewell brand and they run TTS! Most fitted at the waist, so use rounder waisted ladies might want to size up one for a more comfortable fit. Find them here!
PS: I wore this camisole in yesterday's post too!