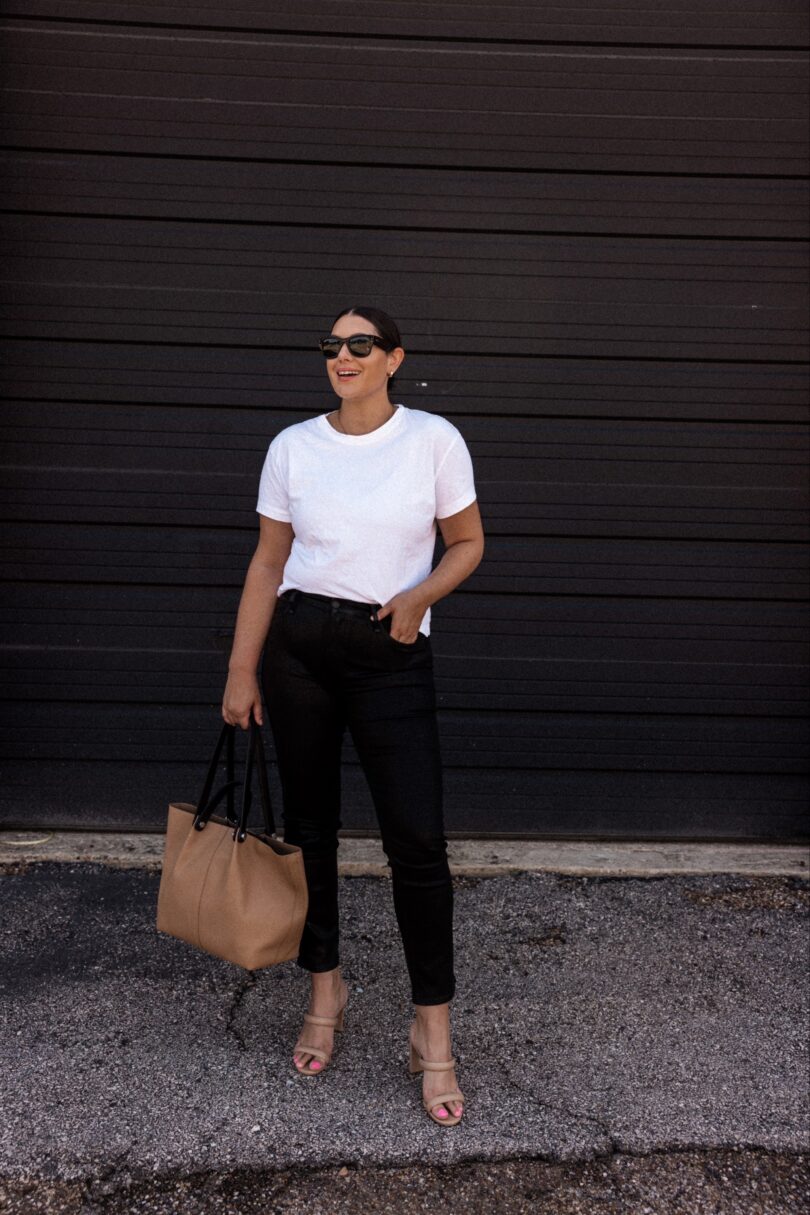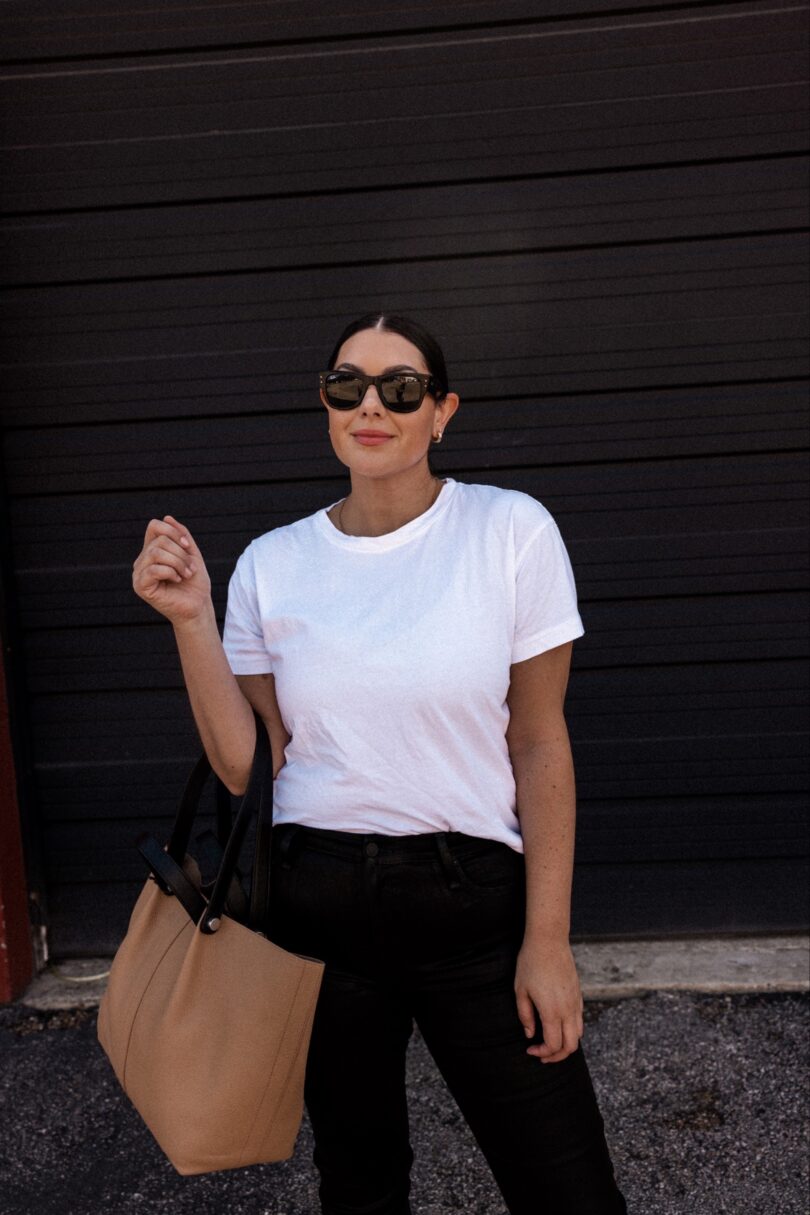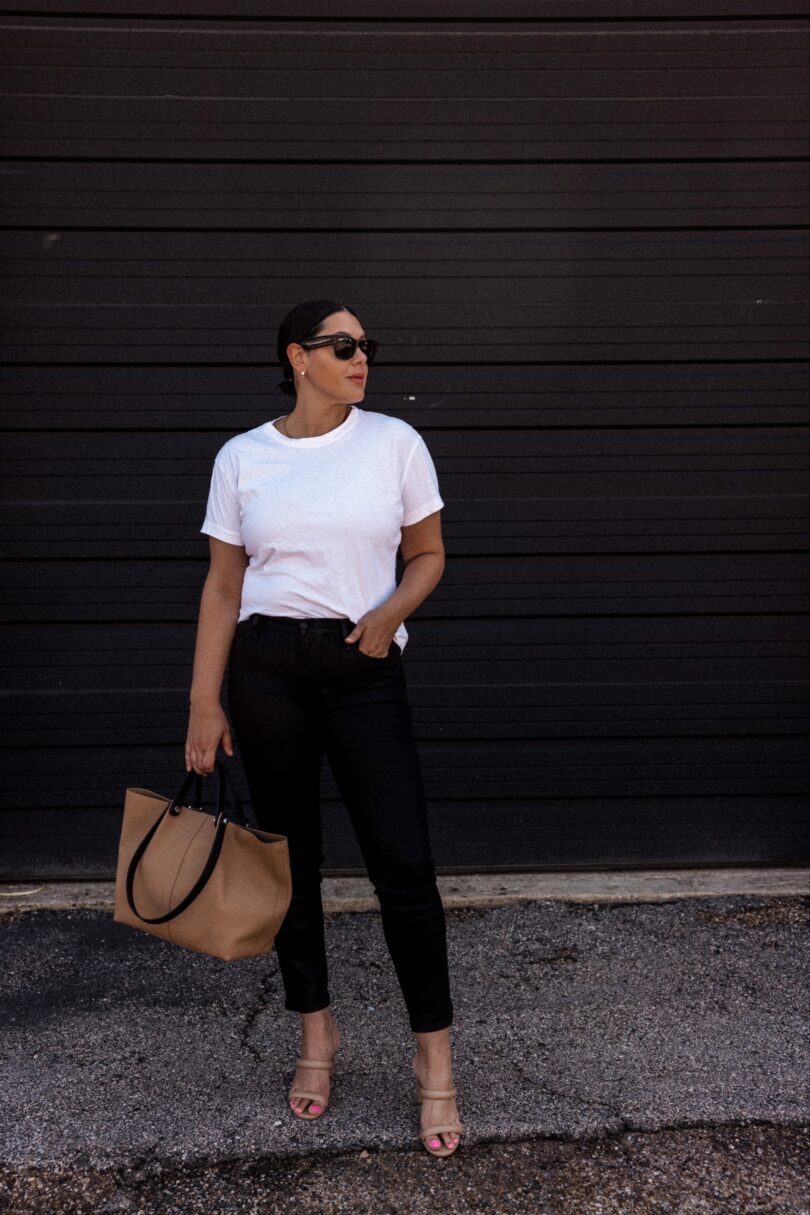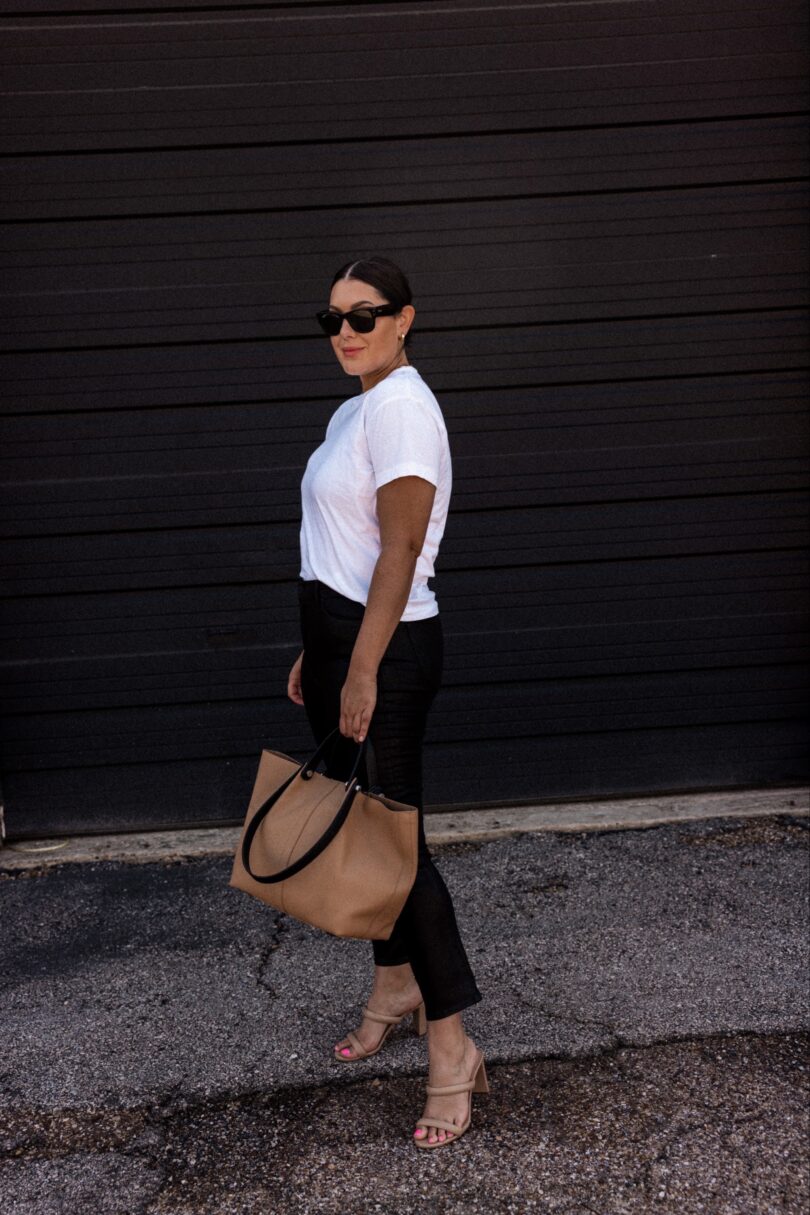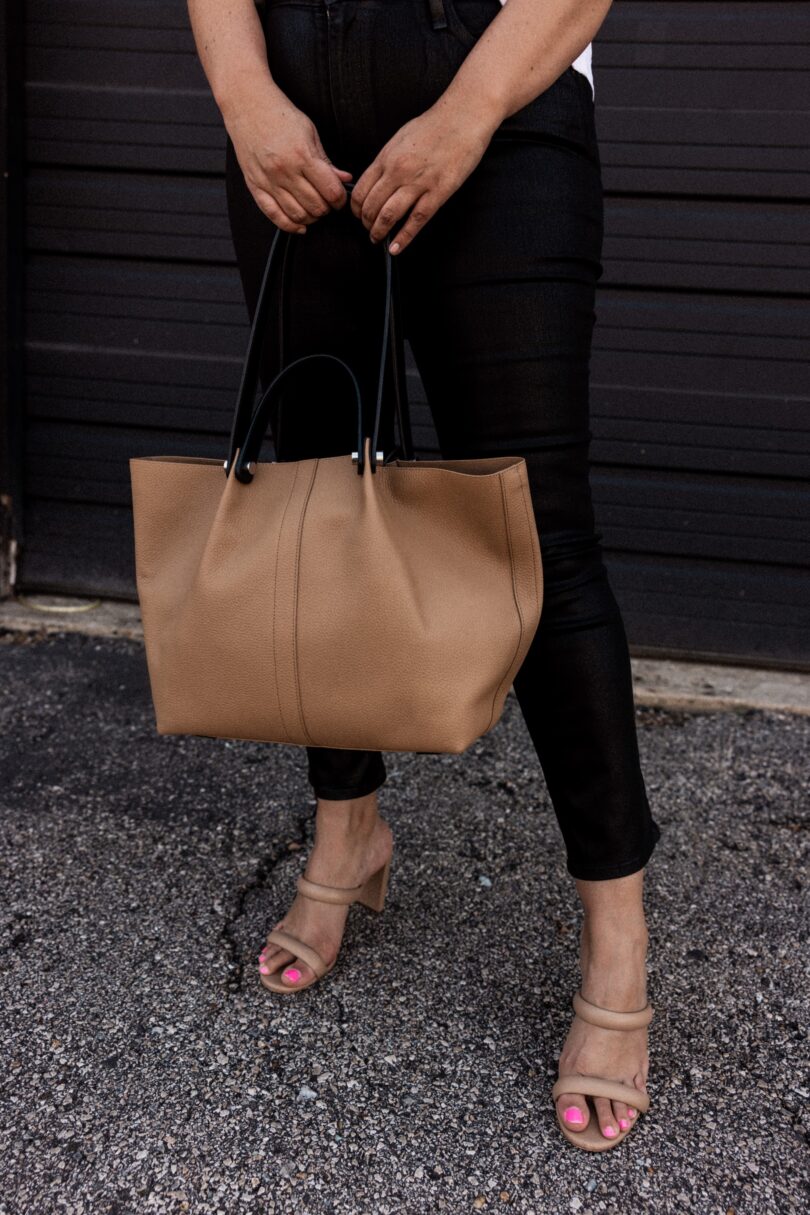 I know, I know. Pants in the summer time? Brave, I know. Honestly these aren't bad at all. They're different than other coated denim, very stretchy and really comfortable. I am not kidding when I say I wore them all day. Like very stretchy, I'm a fan. They are of course on sale at Nordstrom right now! I'm in the 30.
This tee isn't on sale, but it's a nice one to snag if you're looking for a an essential! I am in the medium here!
So obviously these jeans are going to be a bigger hit in the fall, but with a lightweight tee, tank and some sandals they aren't bad for a day time look in the office or a night time date night look. Keep your top lightweight and you'll be alright. Especially if you don't live in Texas right now. 😉
In the cooler seasons though, that is where we will get the most use of these jeans. Coated denim would look great with any of these sweaters or tops below, courtesy of Nordstrom sale of course.