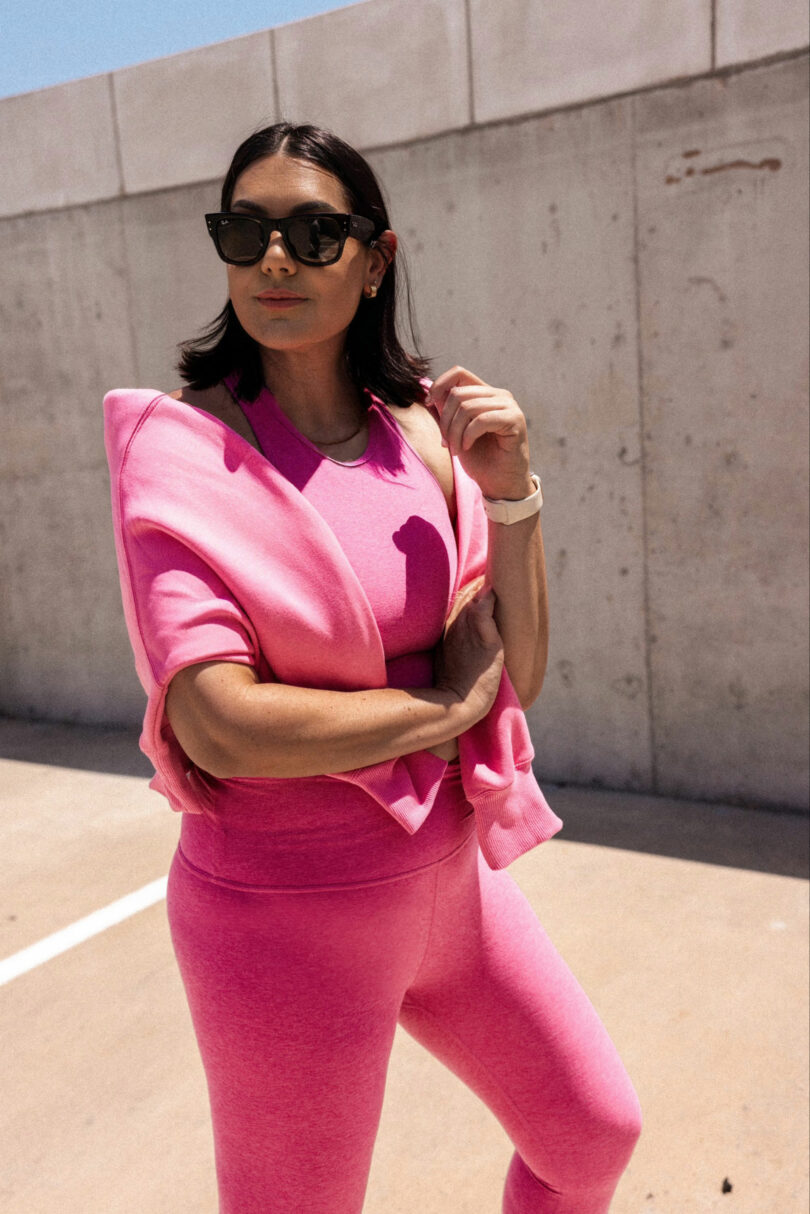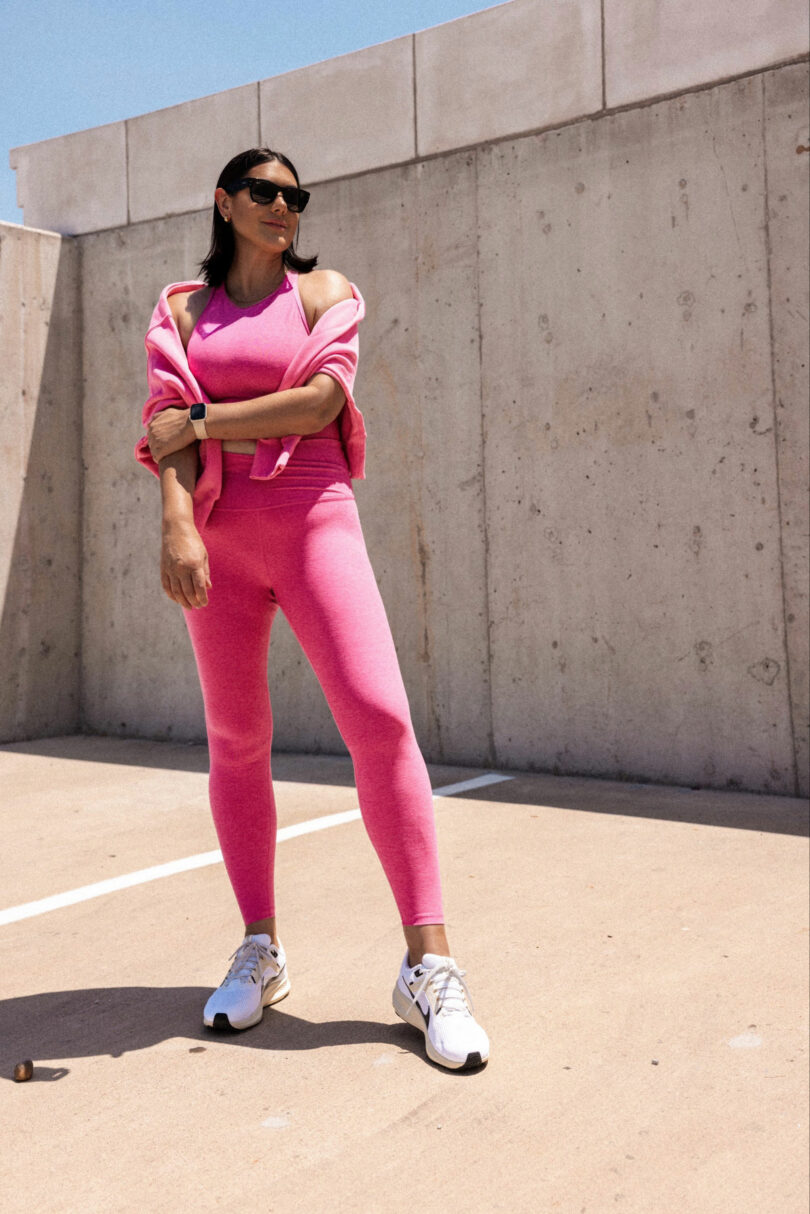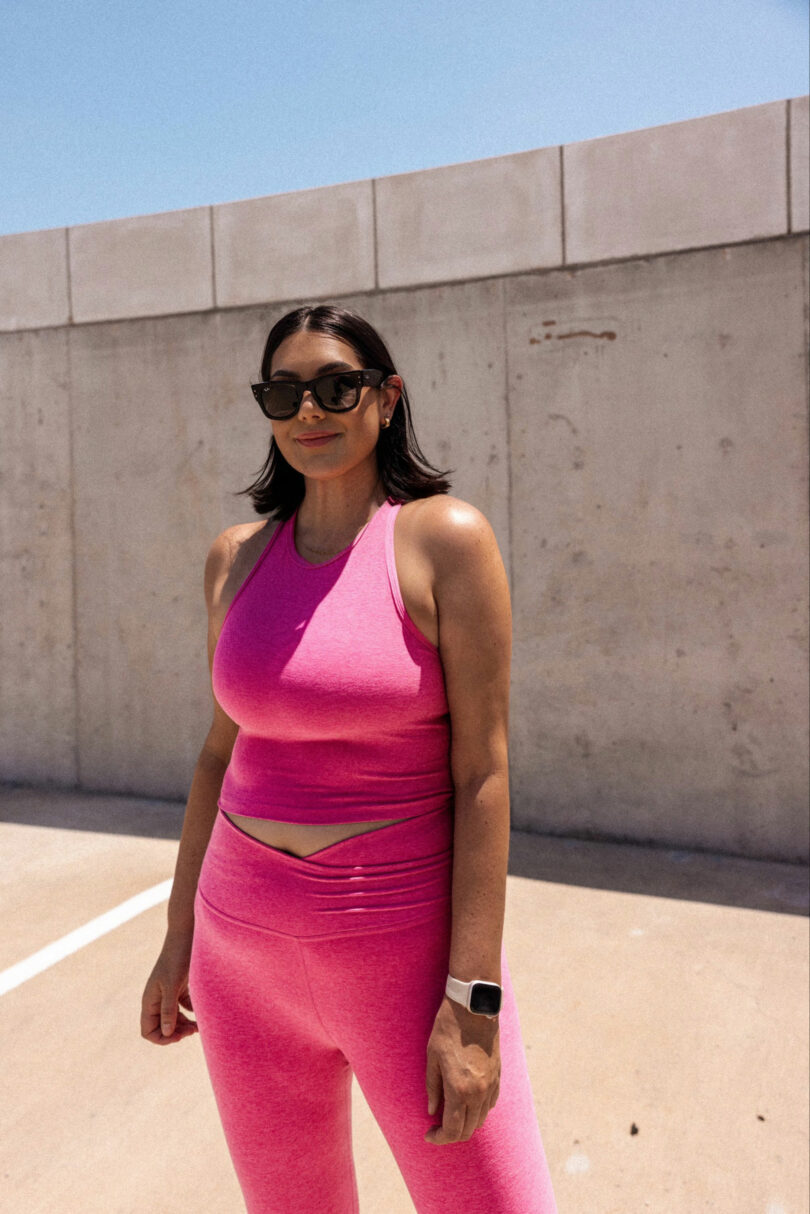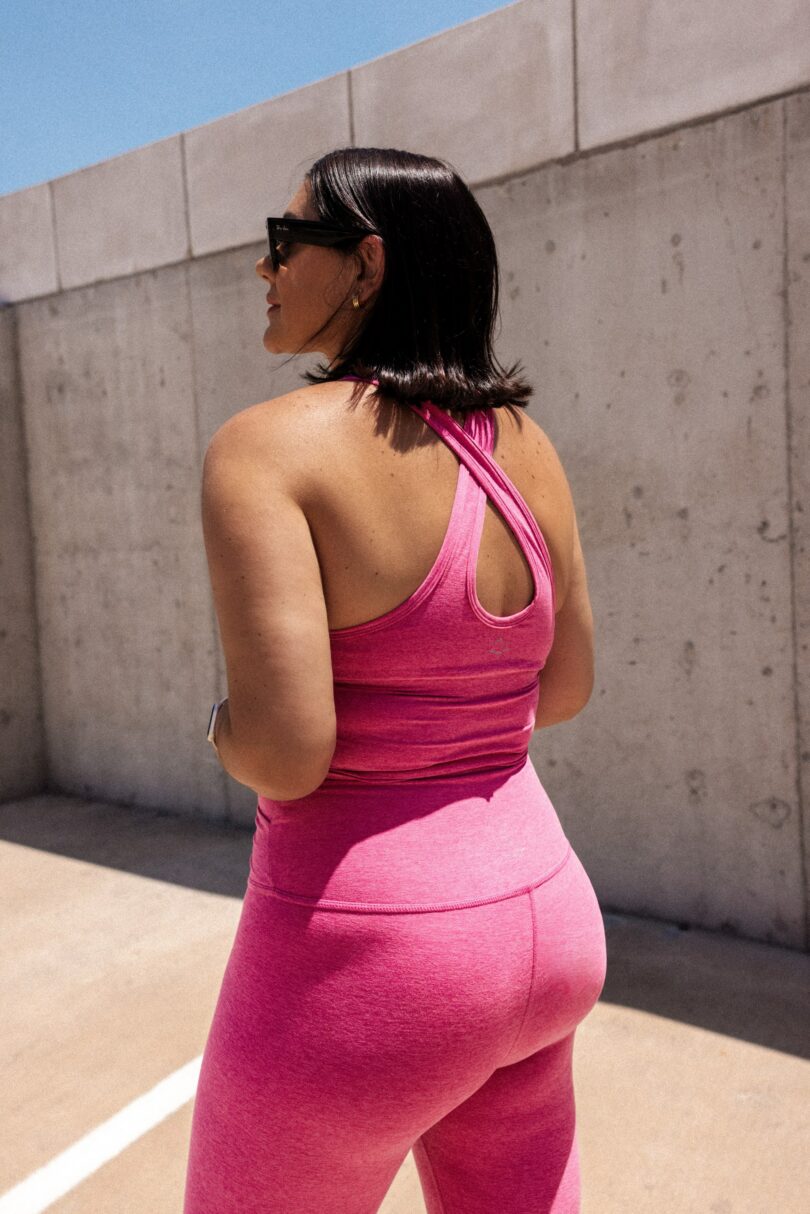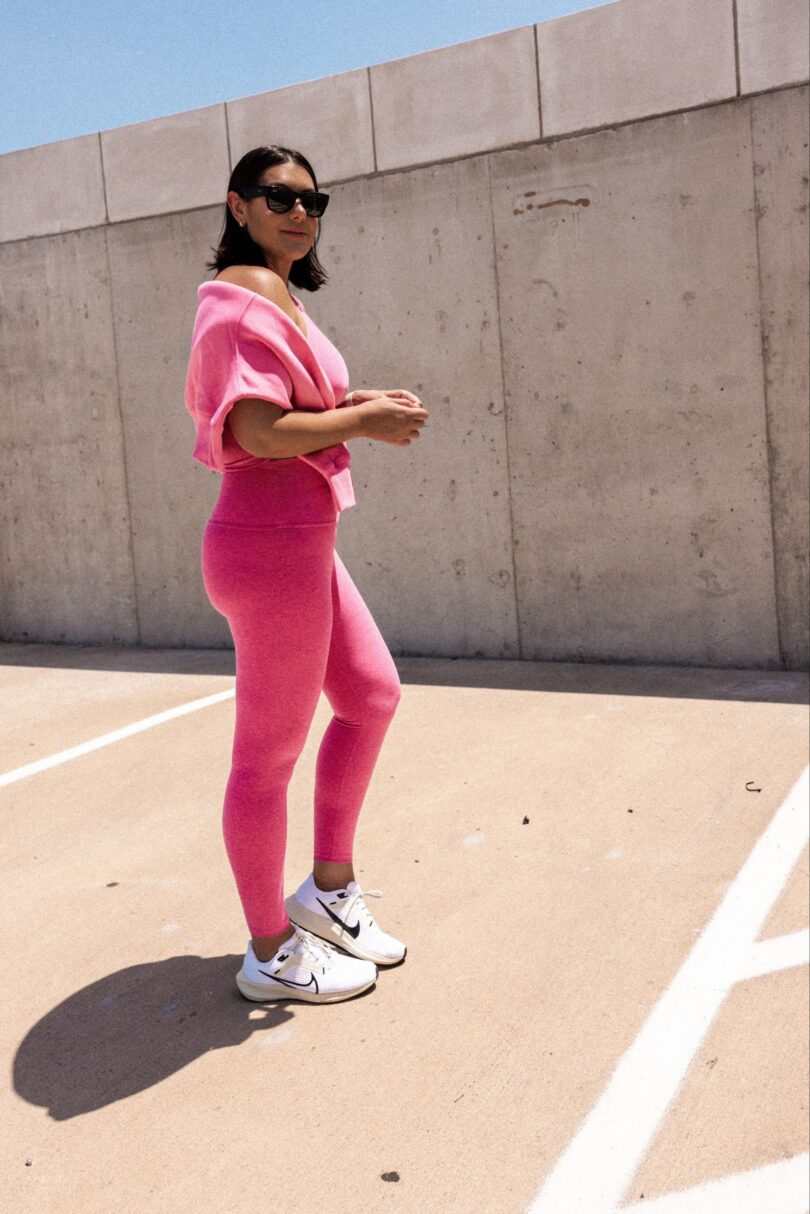 Happy Nordstrom Anniversary Sale, day! I've got some fun content coming your way this week! Well…I think it's fun. But I'm just now realizing that we might have different ideas of fun…
These leggings and sports bra tank are on sale and in full stock at the Nordstrom sale! I've not tried Beyond Yoga before and honestly shame on me. This stuff is NICE. Man, I wish you heard the way I said nice in my head. It's a mix of Texan and Jersey and that's the only explanation I'll be giving. Anyways, it's so soft I hate to work out in it. I just want lounge in it. But I will say the compression is there, the fit is spot on and the support on the sports bra is great. I personally couldn't run in it (I'm a two sports bra at minimum kinda gal) but I can easily strength train or do yoga / pilates and go for a walk.
Whew, after that sentence I am beat.
You can find this tank here and the leggings here!
And if Barbie pink isn't quite your cup of tea, there are lots of other pieces on sale!
Activewear On Sale