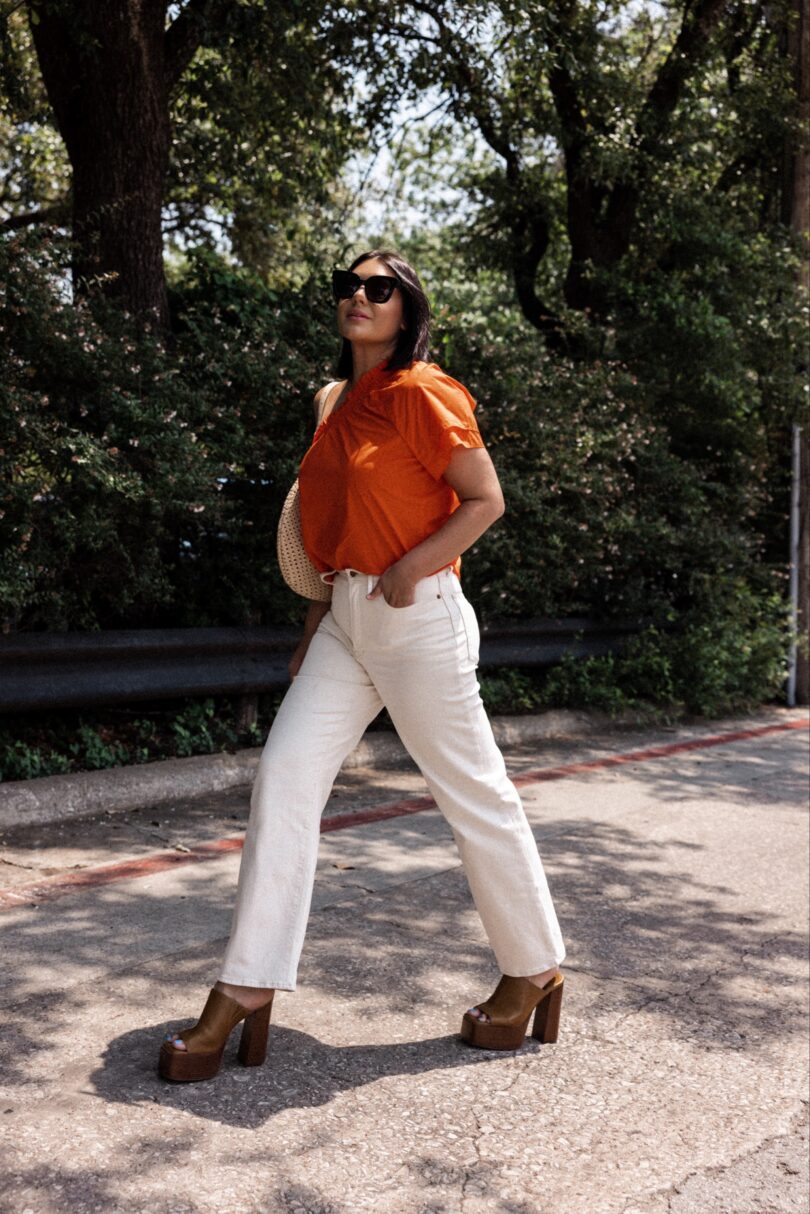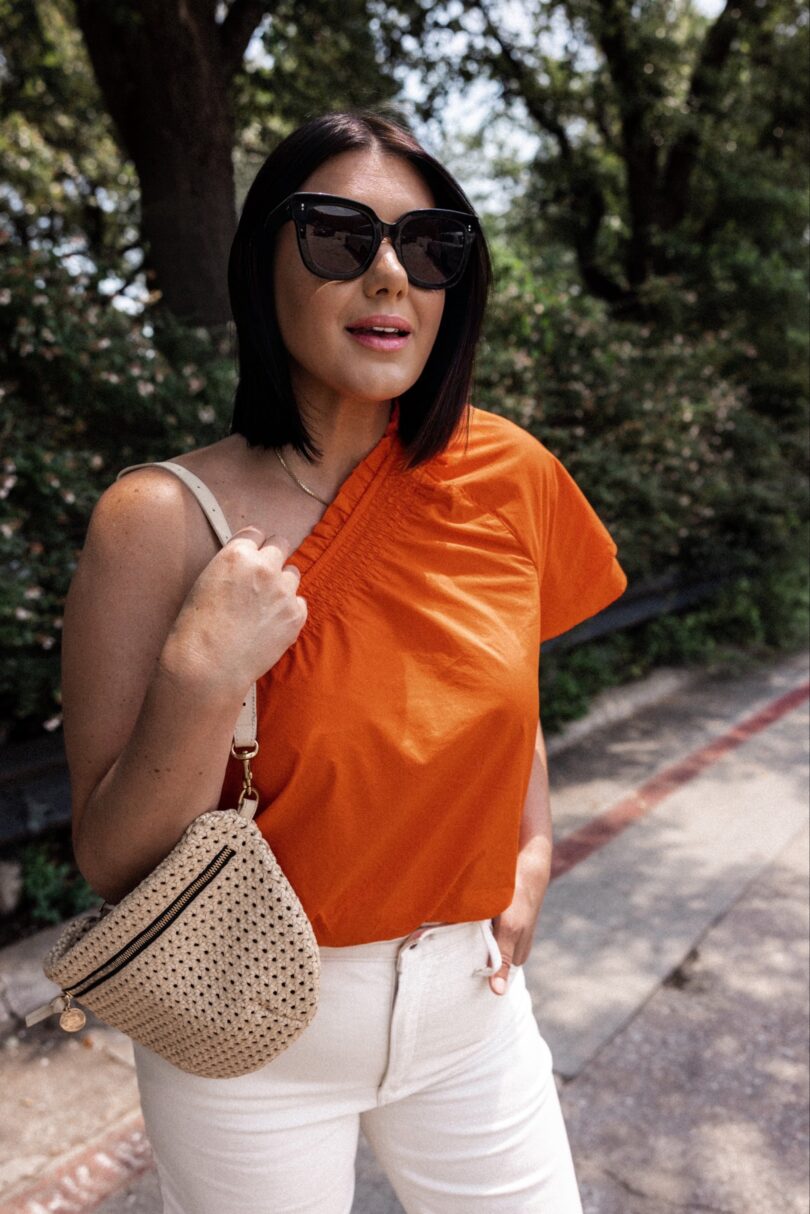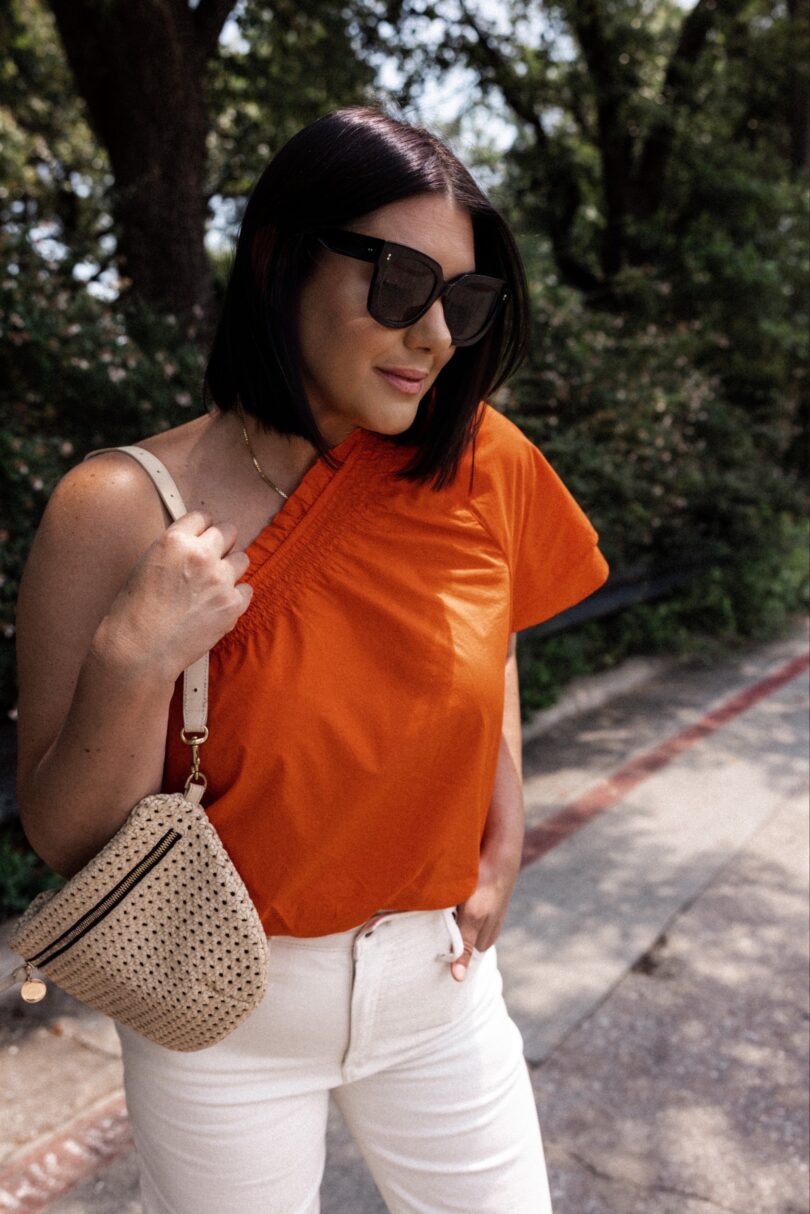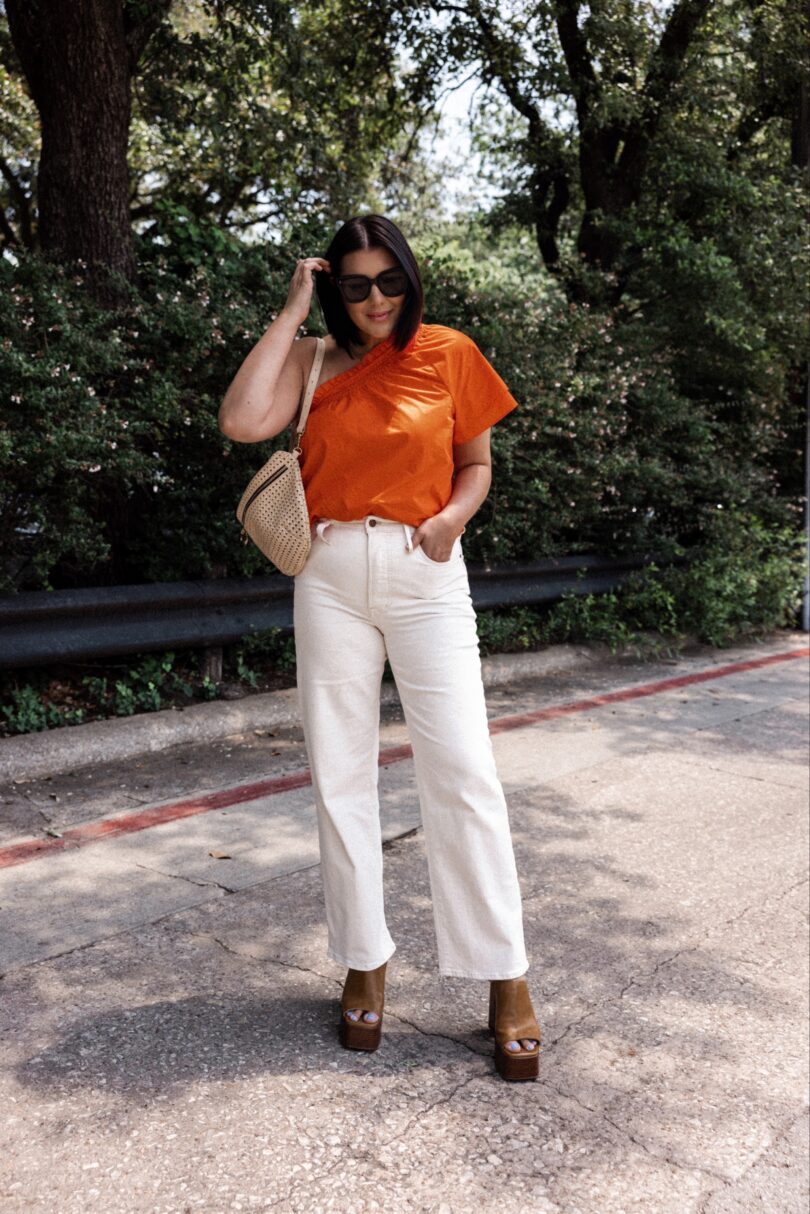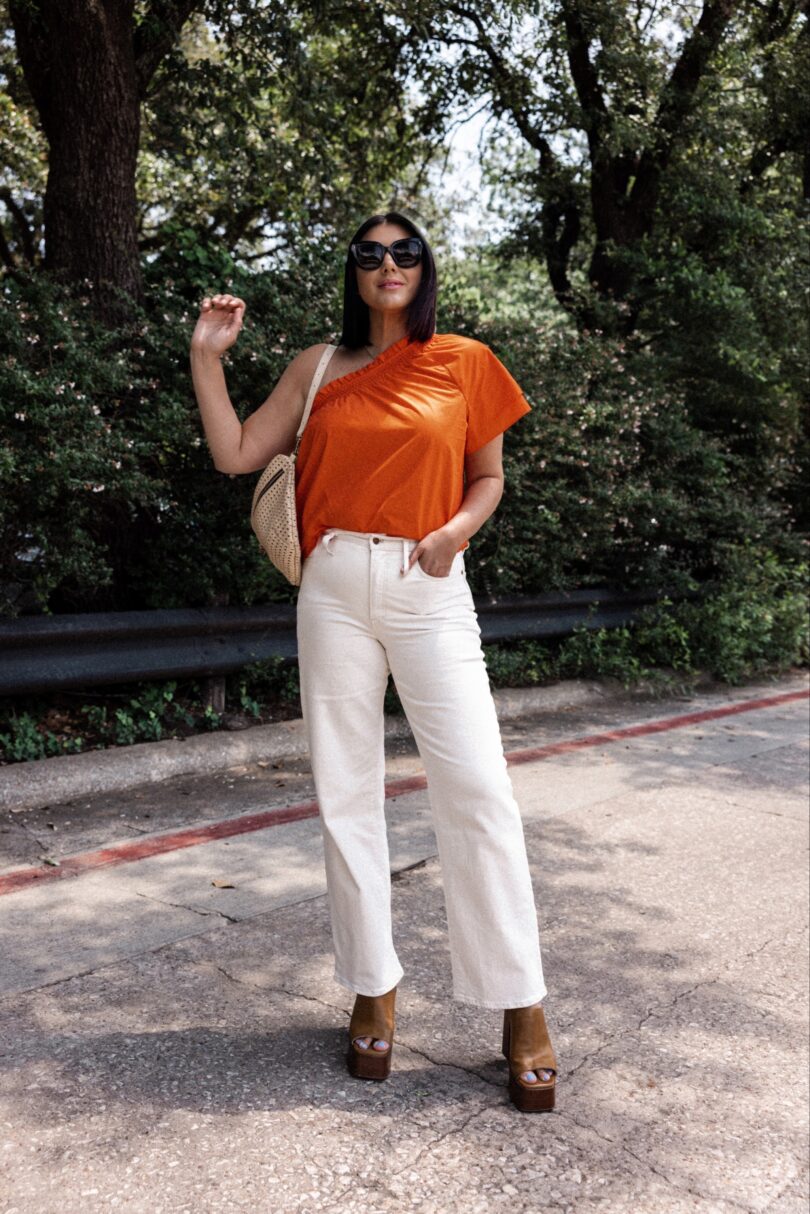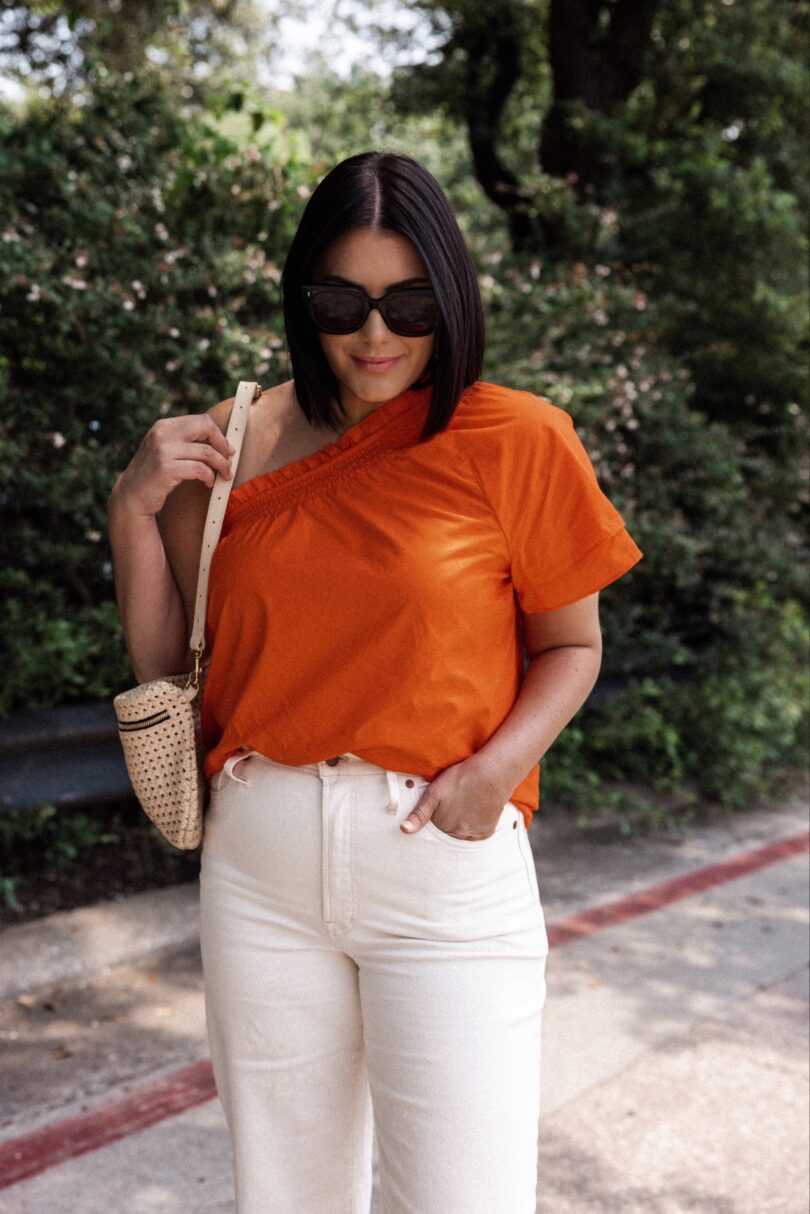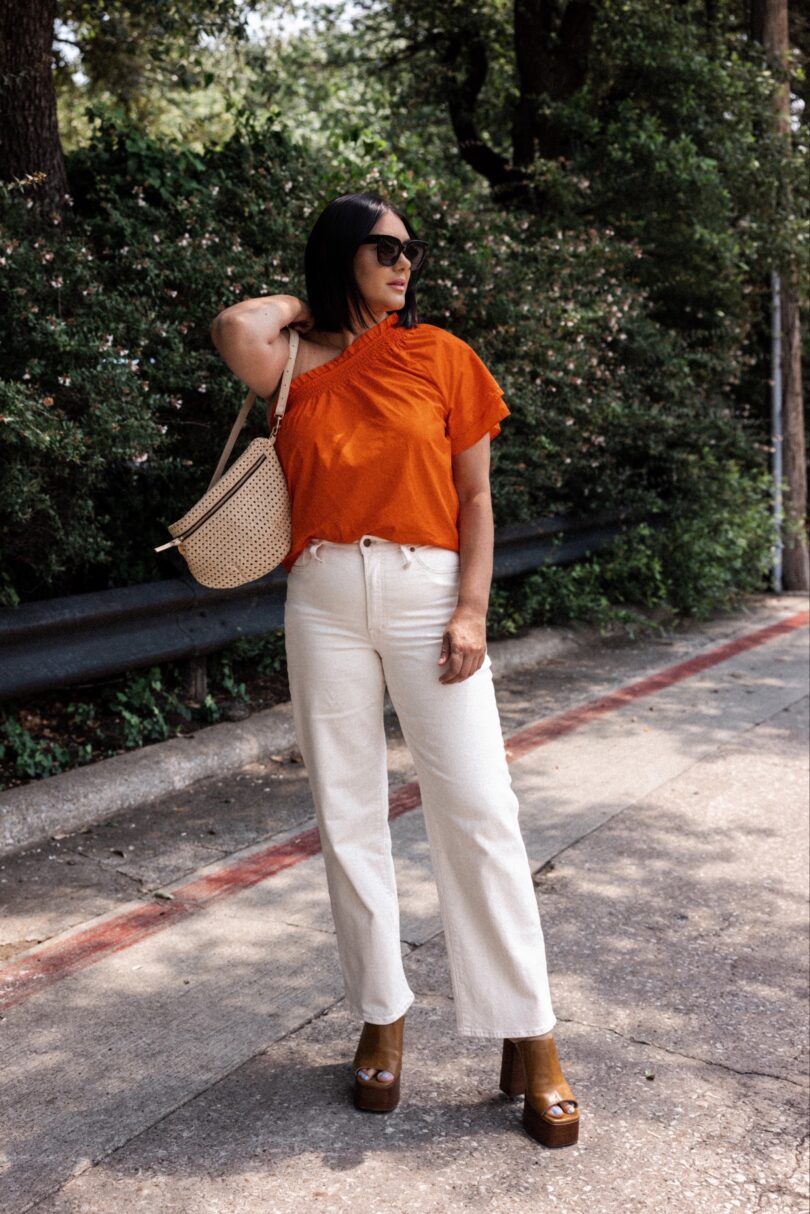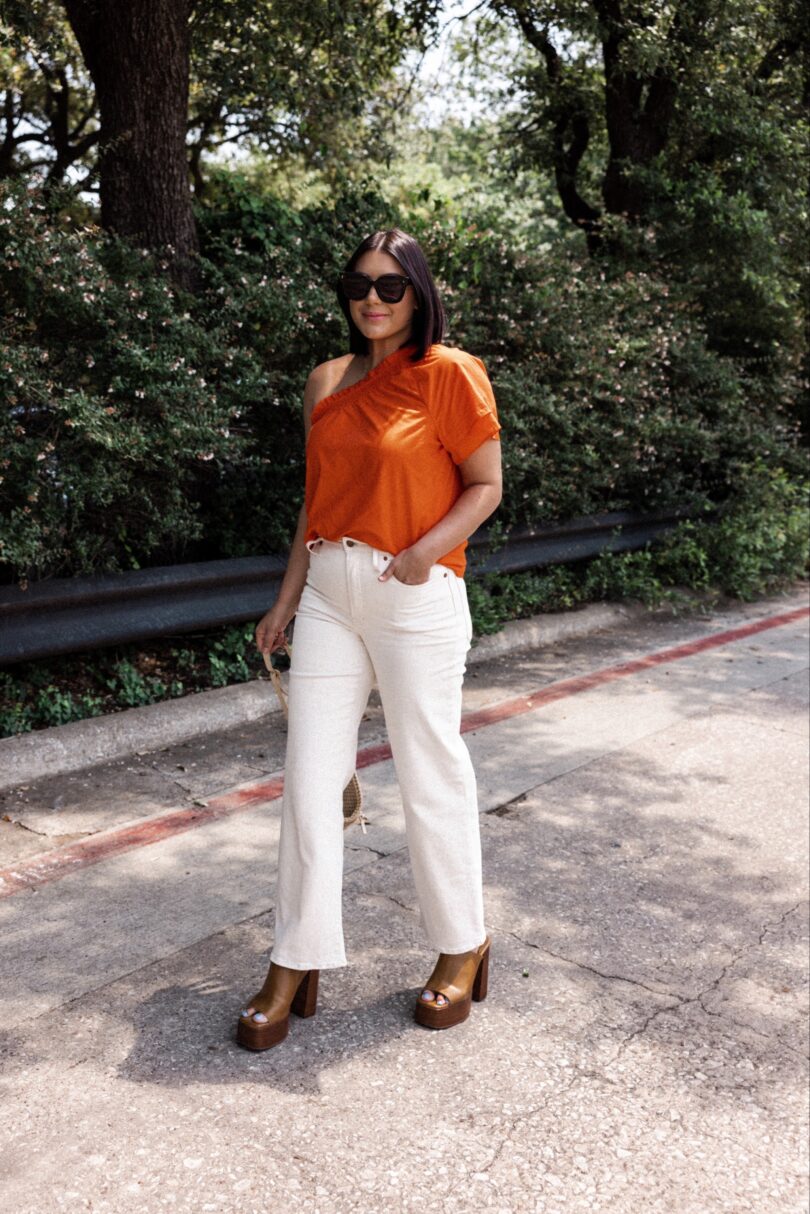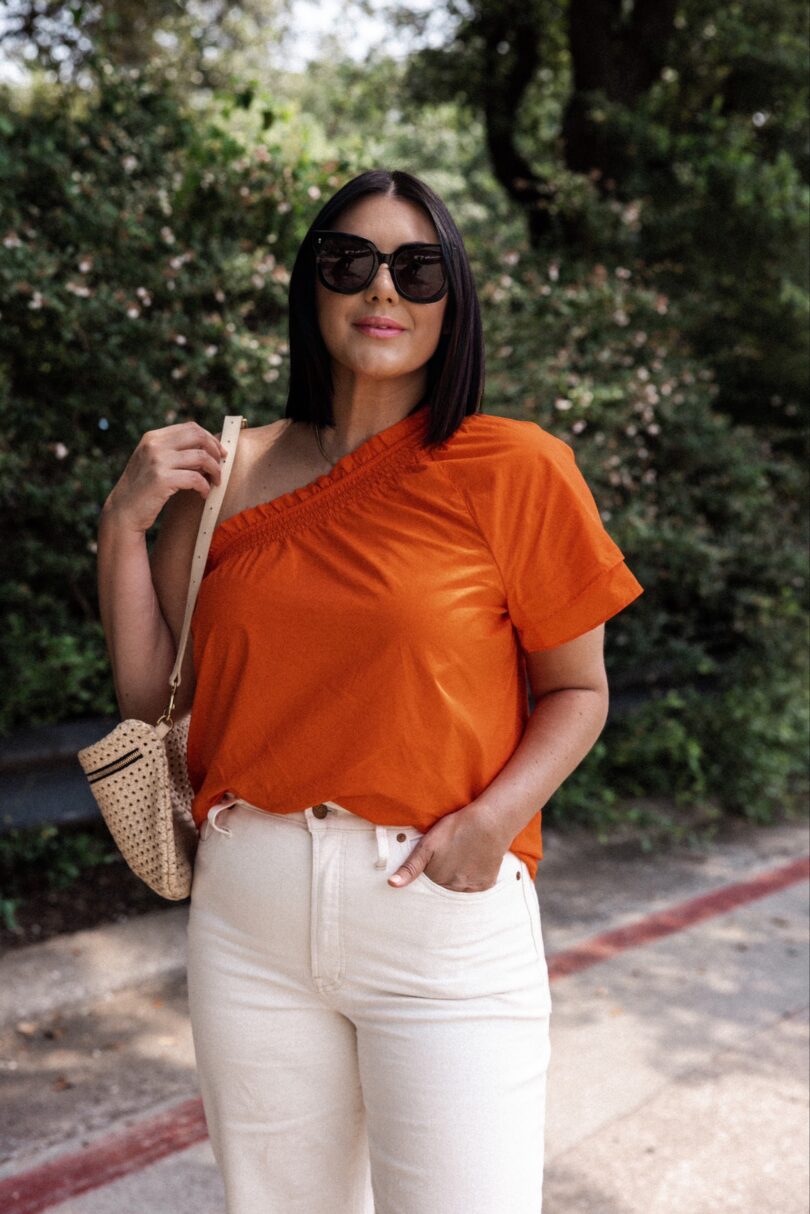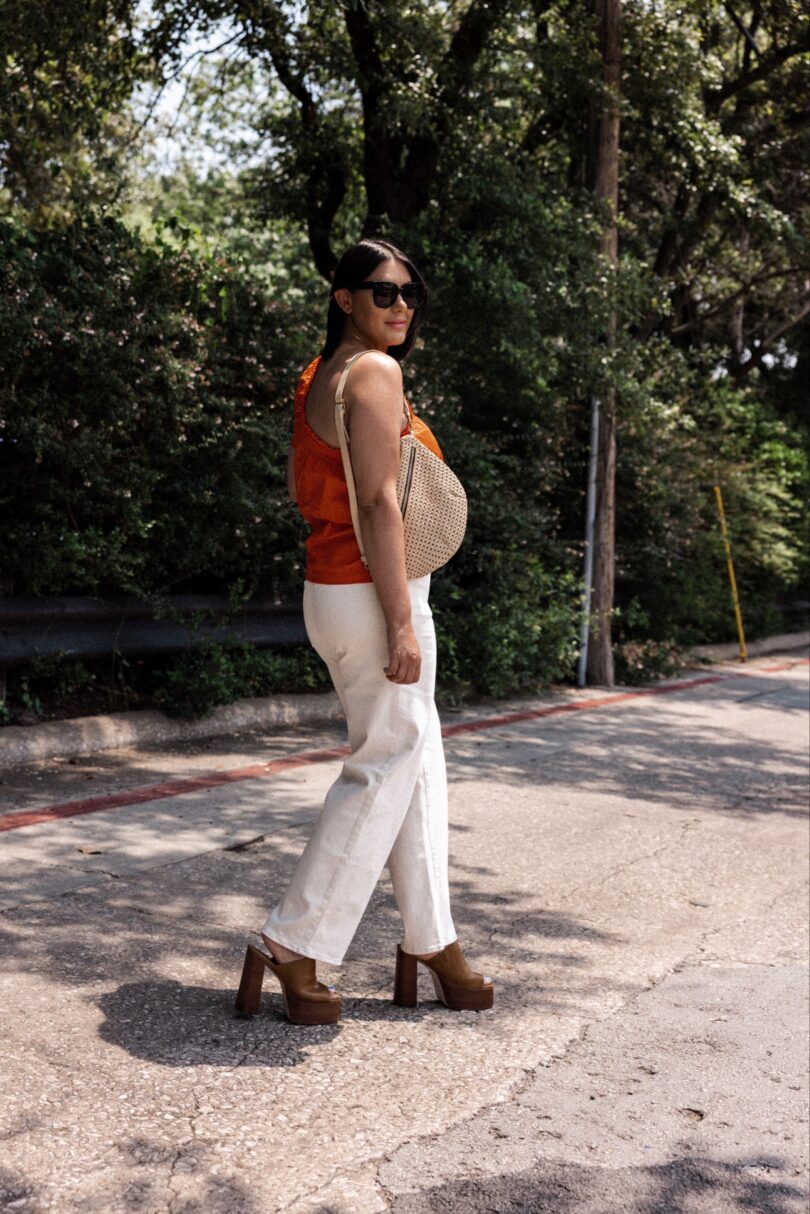 Do you want the good news or the bad news first? Oh the good? Okay — this top is 50% off! It's quite the steal, to be honest. I actually love it in the black too and at $39, I guess I could get it in black too…
Oh the bad news? You have to wear a strapless bra with this mainly because we can put a man on the moon but can't make a one strap bra. Don't talk to me about engineering and gravitational pull either. If drones exist, a one shoulder bra doesn't seem that far out there. I am wearing my go-to strapless bra from Nordstrom. You could easily do a bandeau too. Here are a few KE approved options:

Secondly, we launched the resale shop and so much sold out that we are actually restocking it this Friday! I do have a pair of jeans very similar to this pair here that are in my resale shop, still in stock! Just saying. 😉 This pair of denim is actually sold out at Madewell but this pair is super similar and will fit the same. You can find them here.