Oh this old thing? She's my favorite.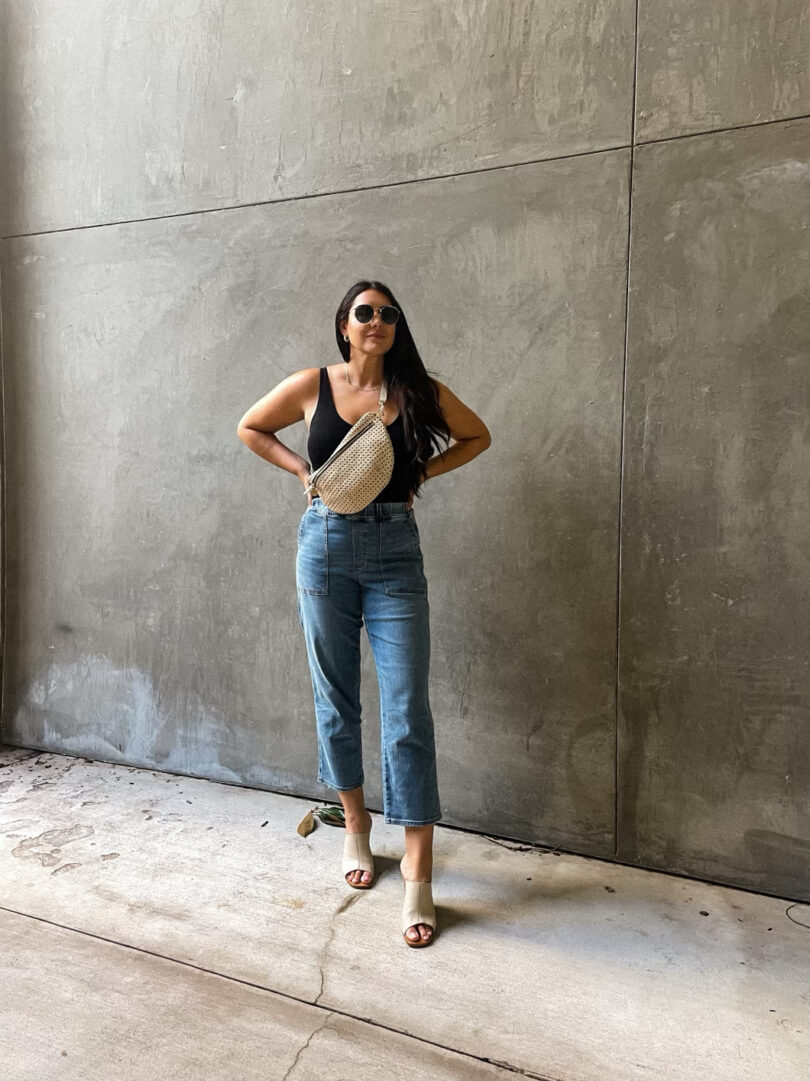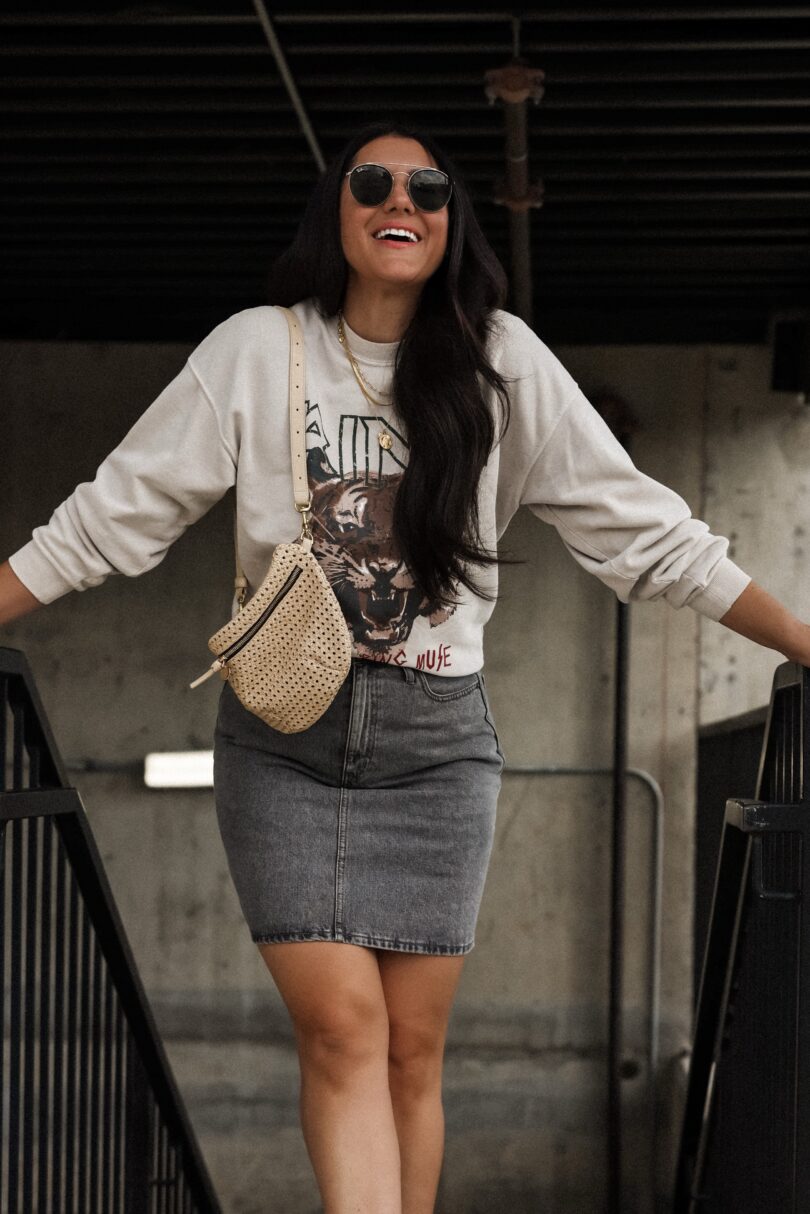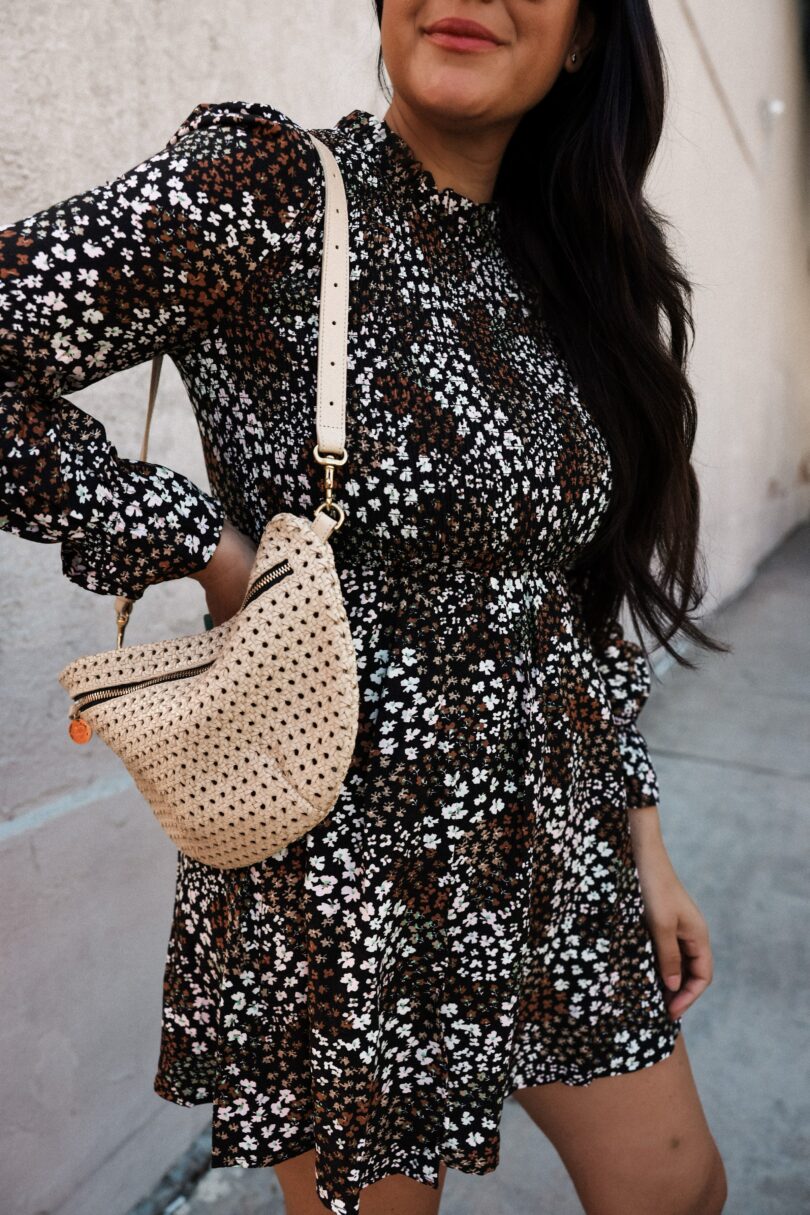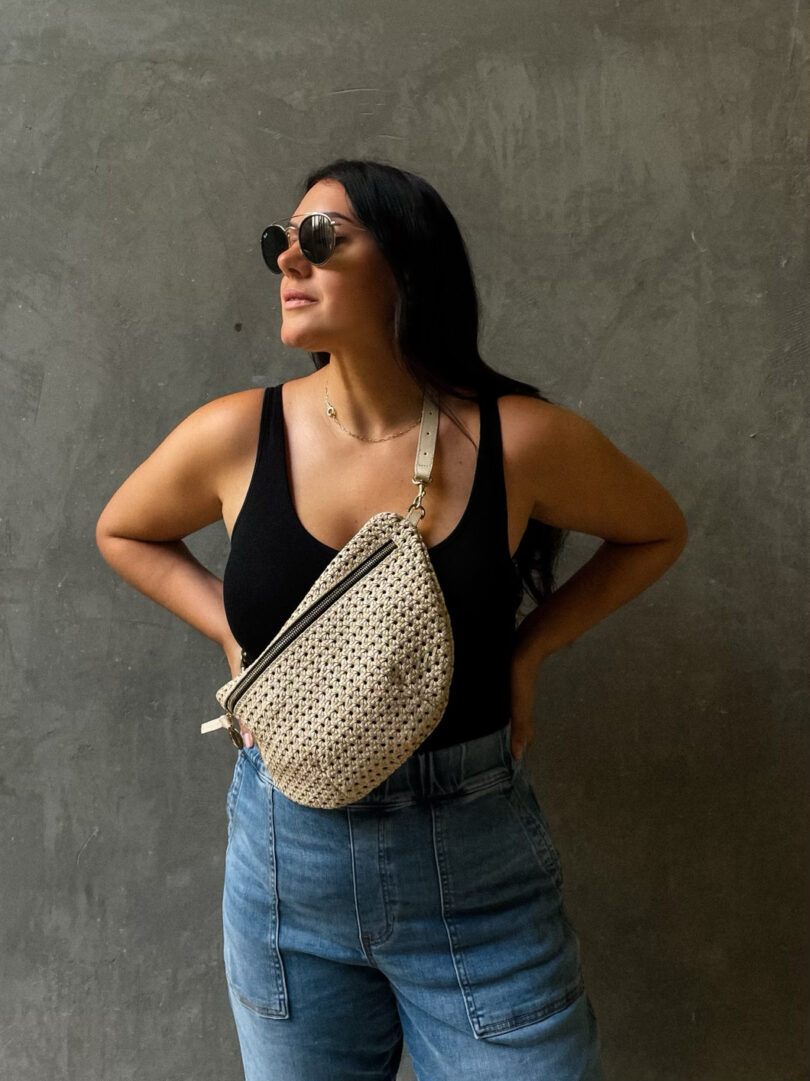 and…she's back in stock! That's right — the Clare V. Grande Fanny bag is back and I'm here to review it. I've received so many DMs (no really) and questions about this crossbody and the biggest question is…is it worth it? So let's break it down!
As far as quality, Clare V. is right up there with your mid-tier designer bags. Rebecca Minkoff, Kate Spade, Coach, etc. This bag in particular has a 'rattan' woven so the leather isn't as thick as the non-woven Grande Fanny bags. I would definitely consider this bag a seasonal addition if you are looking or something fun to add to your spring / summer queue. However, if you want something that is a 4 season bag, I would suggest going with full leather version of this bag. For summer though, this is one of my go-to bags. I love the lightweight leather and I love the cream hue. It goes well with black as well as color and neutrals. It's such a neutral neutral, that it works with literally everything.
So versatility is there and so is quality. As far as space, I can keep my small square wallet, my iPhone, some lipgloss, random items and my car keys. That's about it although the other day I was able to get a whole pack of microwavable rice in there too. Don't ask, ok?
All that to say, it is actually pretty roomy. Now you can't carry your laptop (obviously but I thought it was worth mentioning. I like to keep your expectations right were I can see them.) but you can get your everyday essentials in there, plus one small grocery item. (They do a good job of showing what you can fit in the bag here.)
As far as sizing, I wear mine on the longest possible notch in the adjustable straps. D cups and crossbody purses can be an odd pairing, but this one is okay because the purse itself lays flat and is a nice size to cover your chest, so it doesn't create a crease in your top, etc. I also tend to wear it on my shoulder as well, so it can go either way of course. And if you really want to be efficient toss it over your back like a sling. Oh or around our waist, too. Can't forget that look.
There is only one zipper in the front and no inside pocket. But really the whole bag is a pocket so…I get it.
Overall, it is one of my favorite purchases I've made. I love this cream color but I also love the brown hue as well as the black and white check. So you really can't go wrong with any of their choices. If you are looking for a lightweight, slim profile crossbody belt bag, this is a GREAT choice. I've had it for over a year now, wear it constantly and it still looks brand new.
You can find it in stock here!