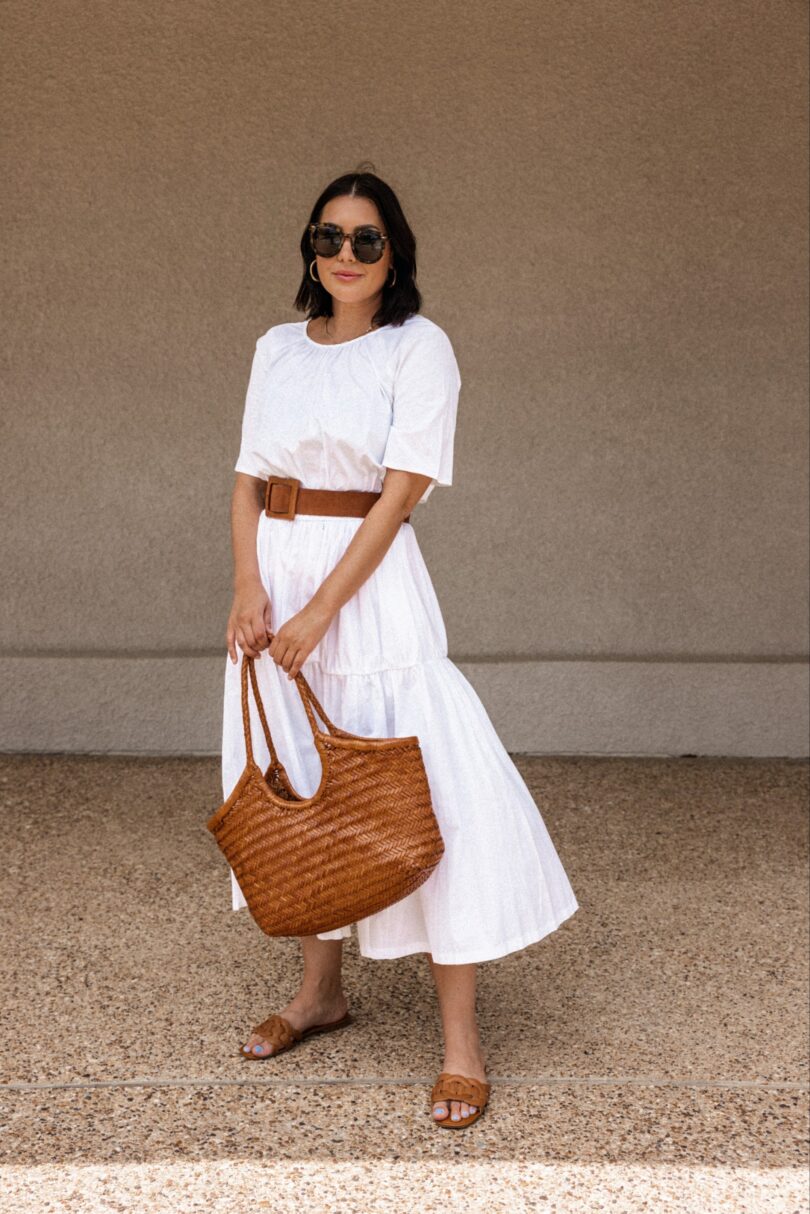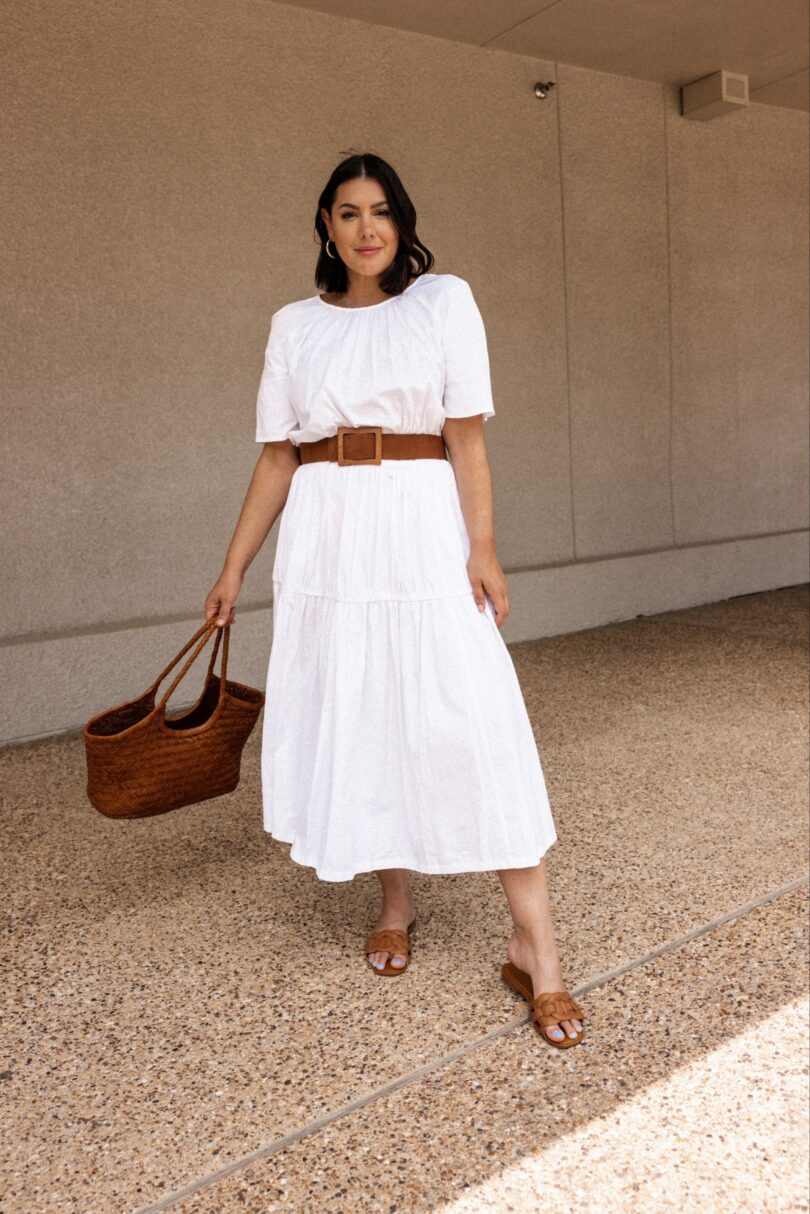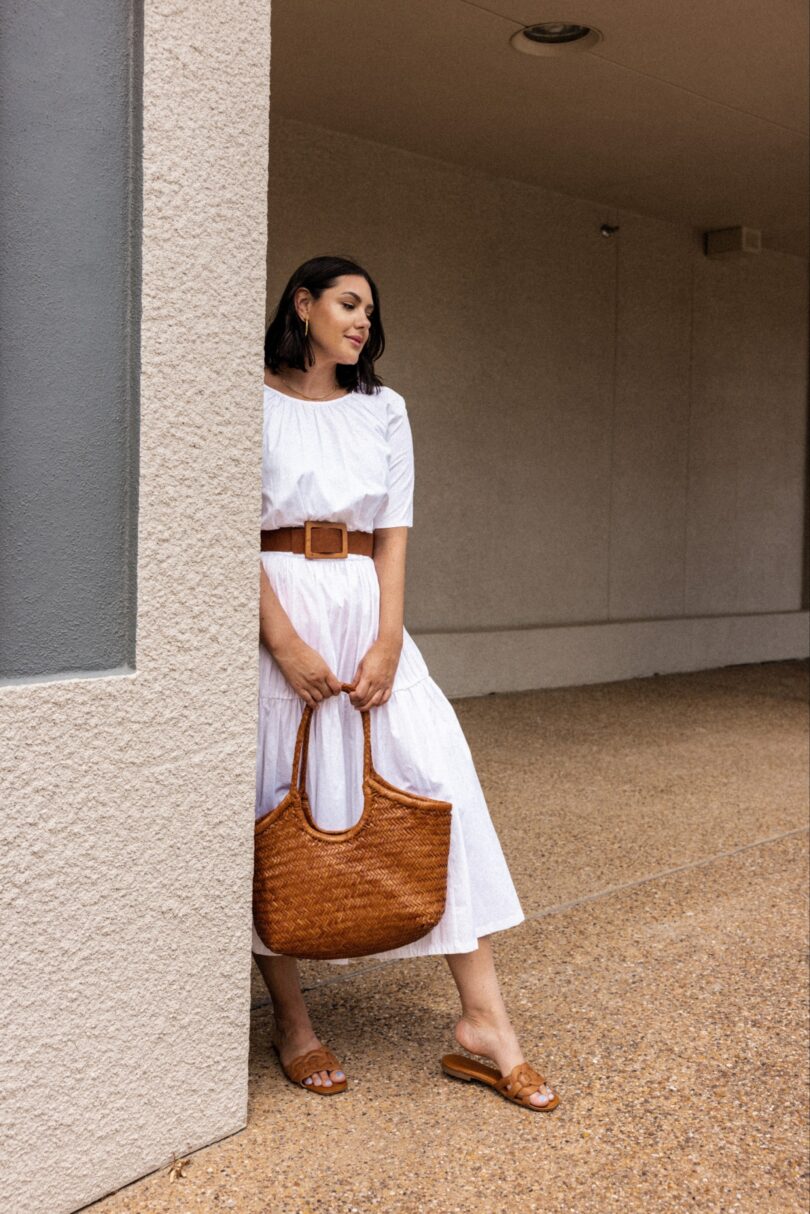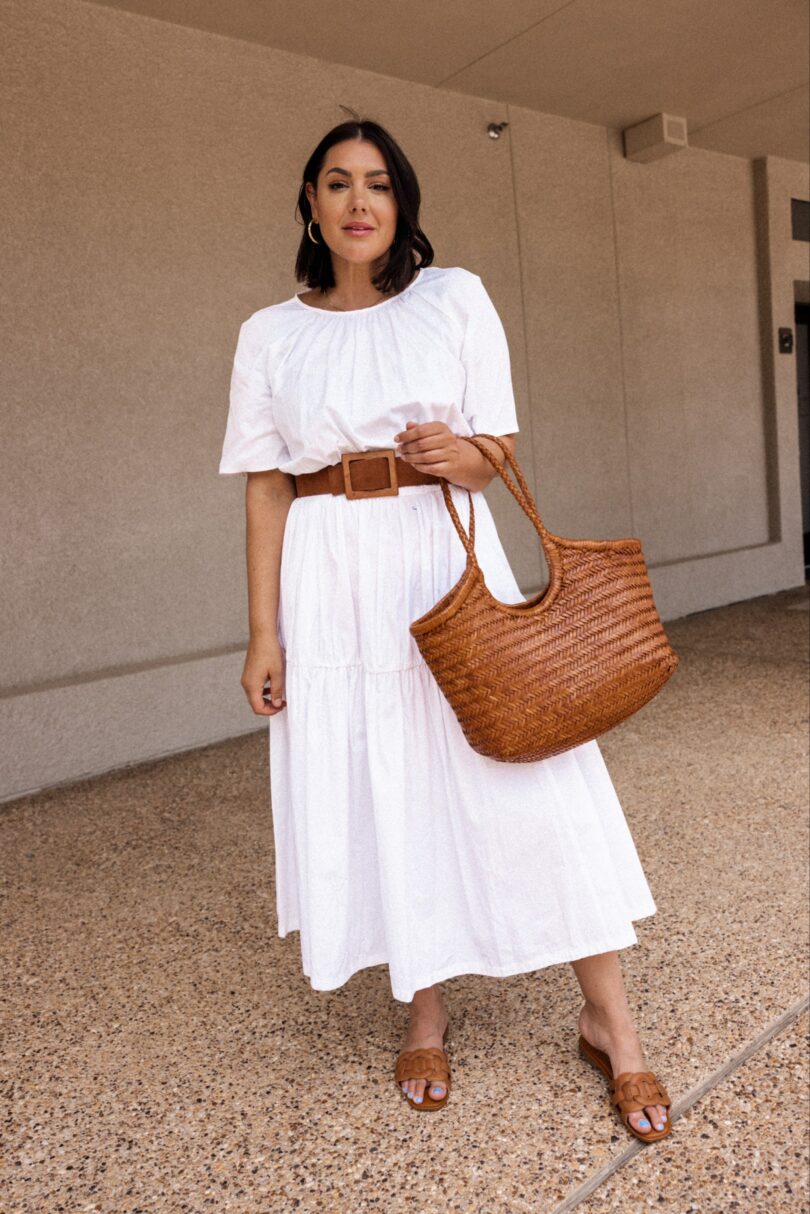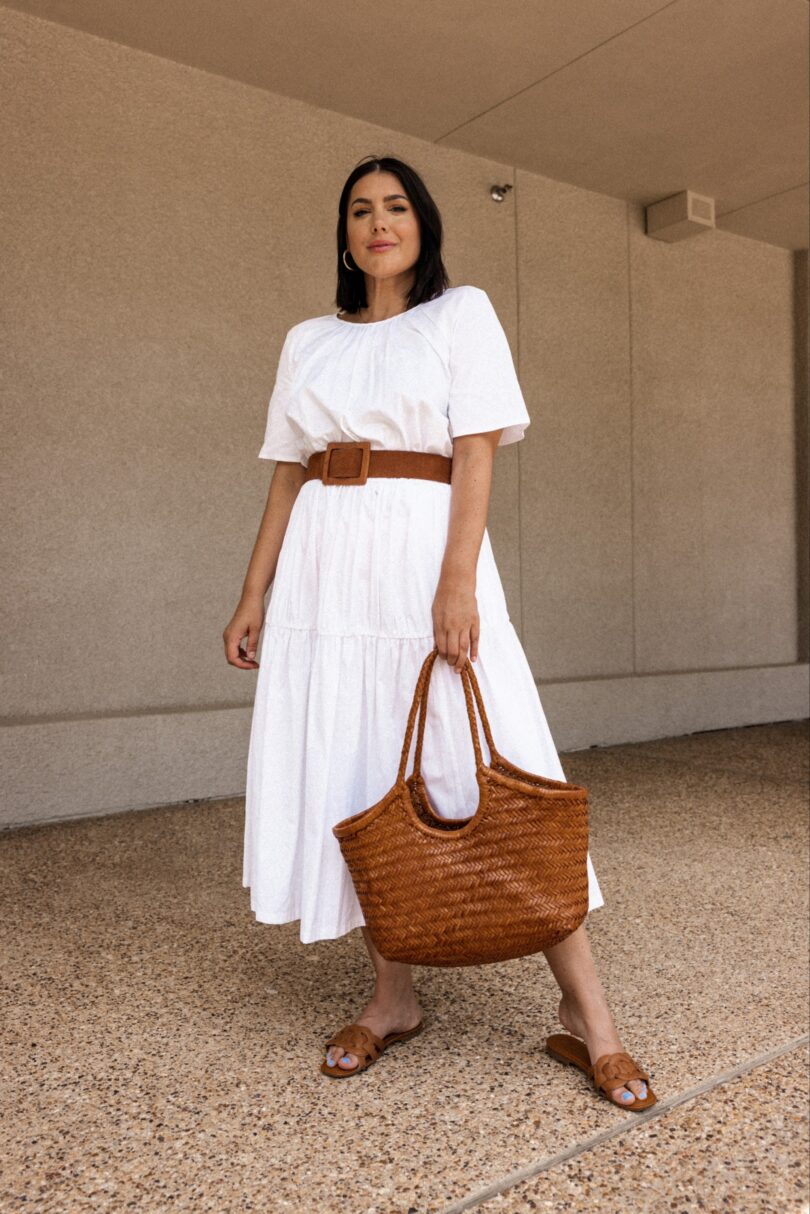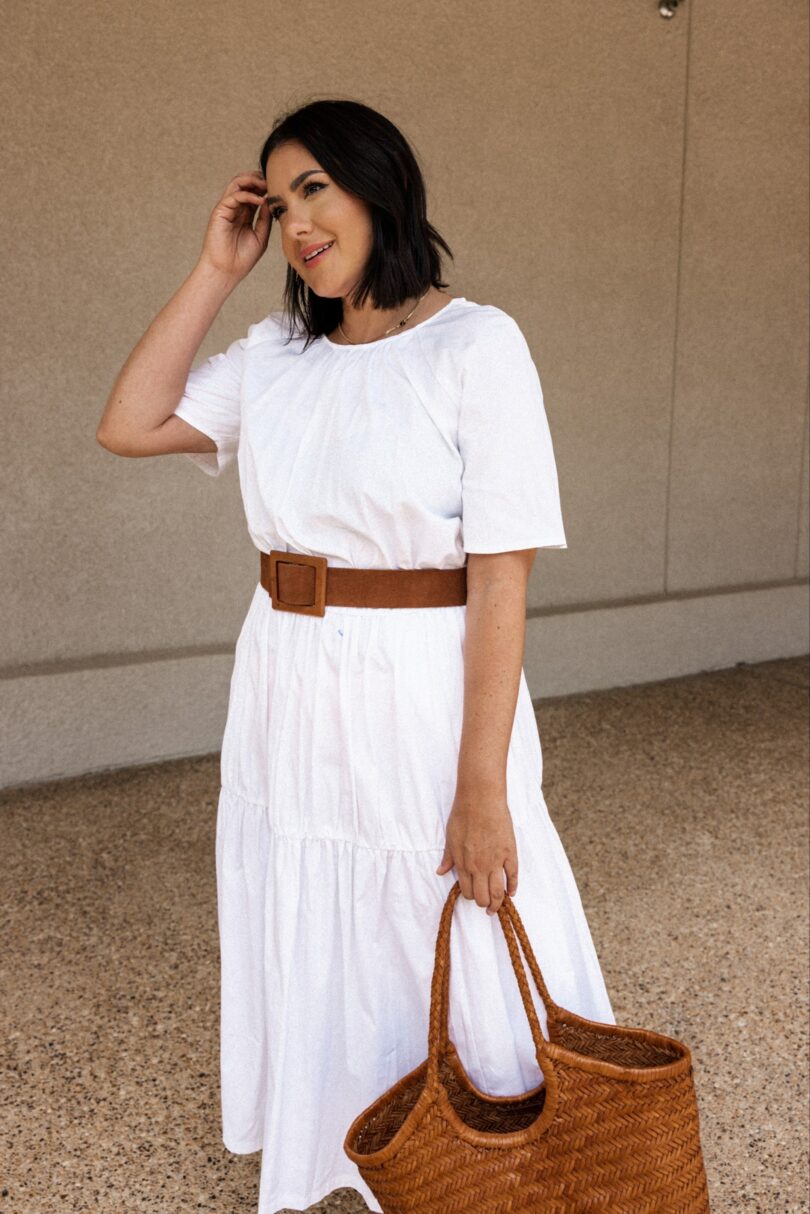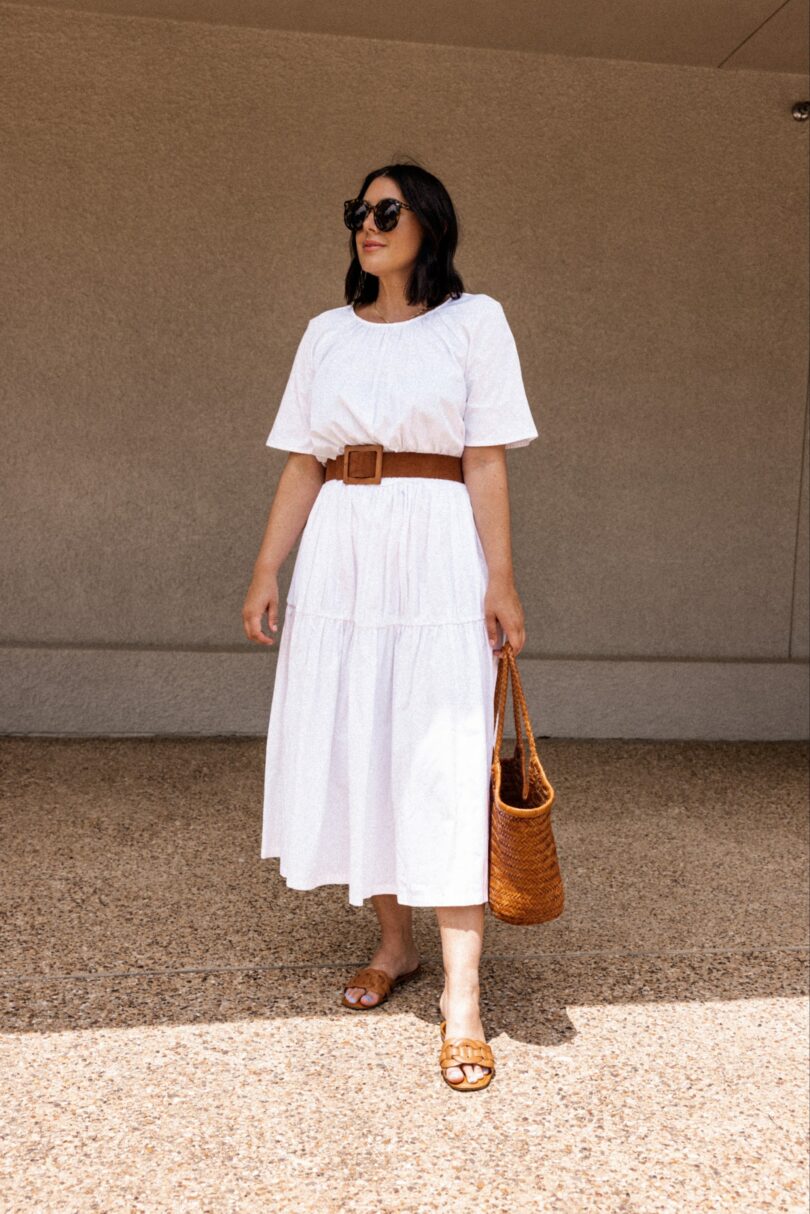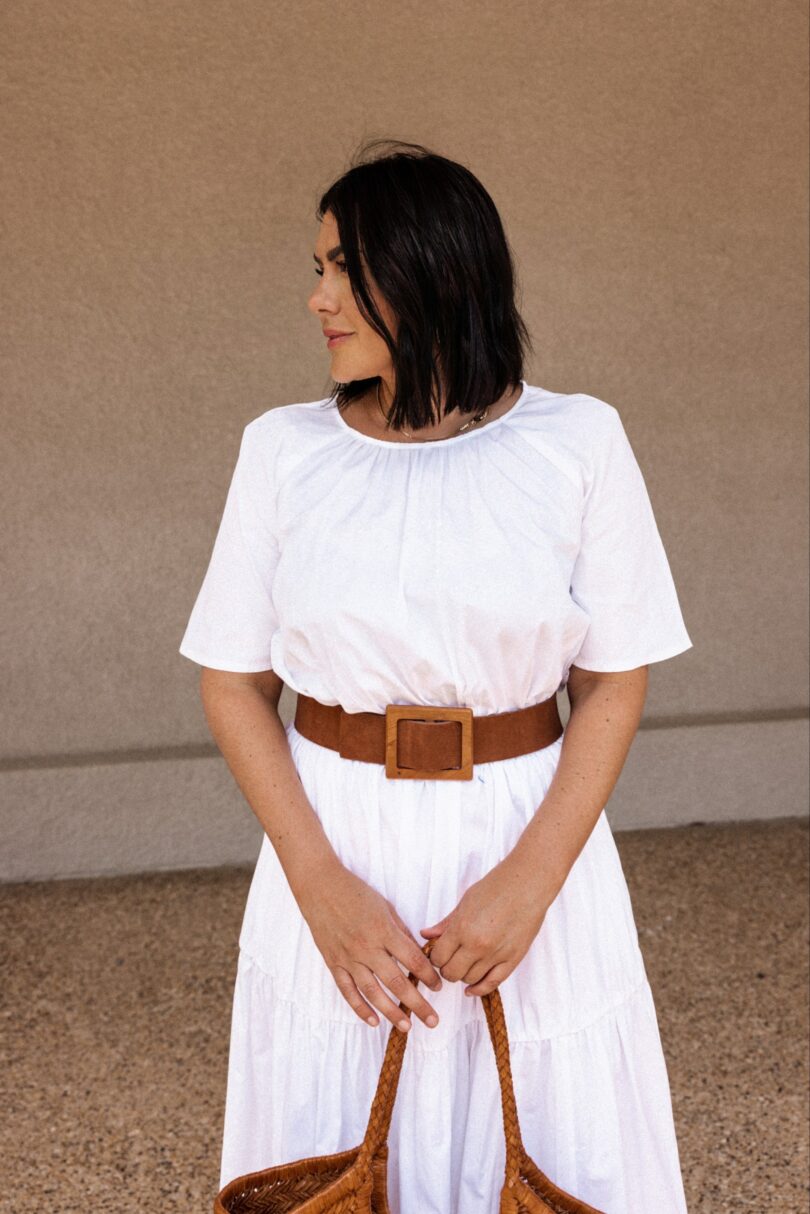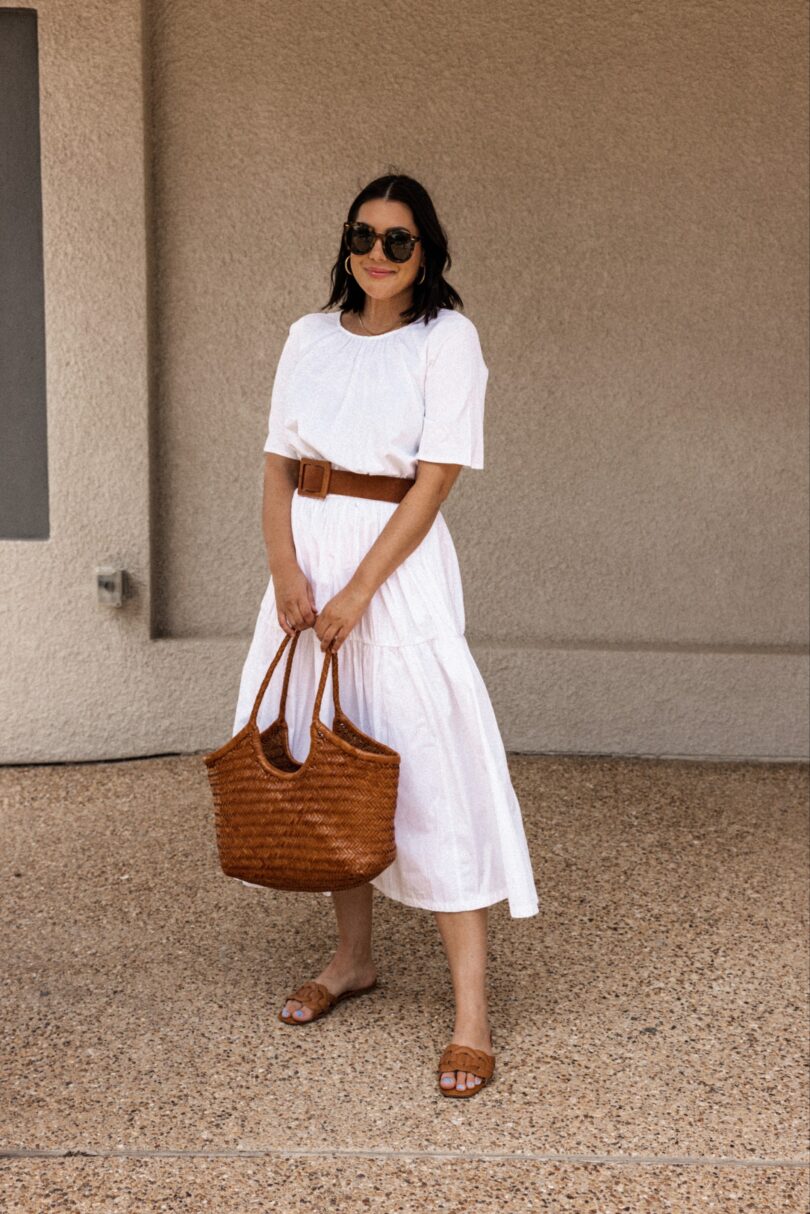 I still can't believe I found this dress on sale. Even after all these years of shopping, I can still be surprised. It really was serendipitous because while I did go into the store for this dress specifically, it wasn't on the sale rack as advertised. No, instead it was hidden in the dress section smashed between two other dresses who should have never met. I picked up the large and the small, as there was no medium, my go-to size. I tried the large, too big. (The Goldilocks of it all.) I mourned for the medium and tossed on the small, fingers crossed and hopes a bit too high. Magic! It fit. This dress definitely runs a size too big, but I'll take it. It truly is the perfect summer white dress. 
It's not too sheer, it's cotton so it breathes in the summer heat and it just looks fancy. What are they calling it now? Quiet luxury. Fancy out, quiet luxury in. Quick question though — can it be quiet luxury when you buy it on sale and then scream about it for 3 days to everyone you know? Asking for a friend of mine. You'd like her.
You can find this dress — one size too big and on sale: a real gem — here. 
My Etsy bag from last summer is back in full swing this year! It's truly one of my best finds. And she's holding up like a champ. You can find it here.  I love a good tote and lord knows its my go-to for summer. What about you? Are you tote-ally into it?
(don't be mad at me. It was a low hanging pun, I HAD TO.)