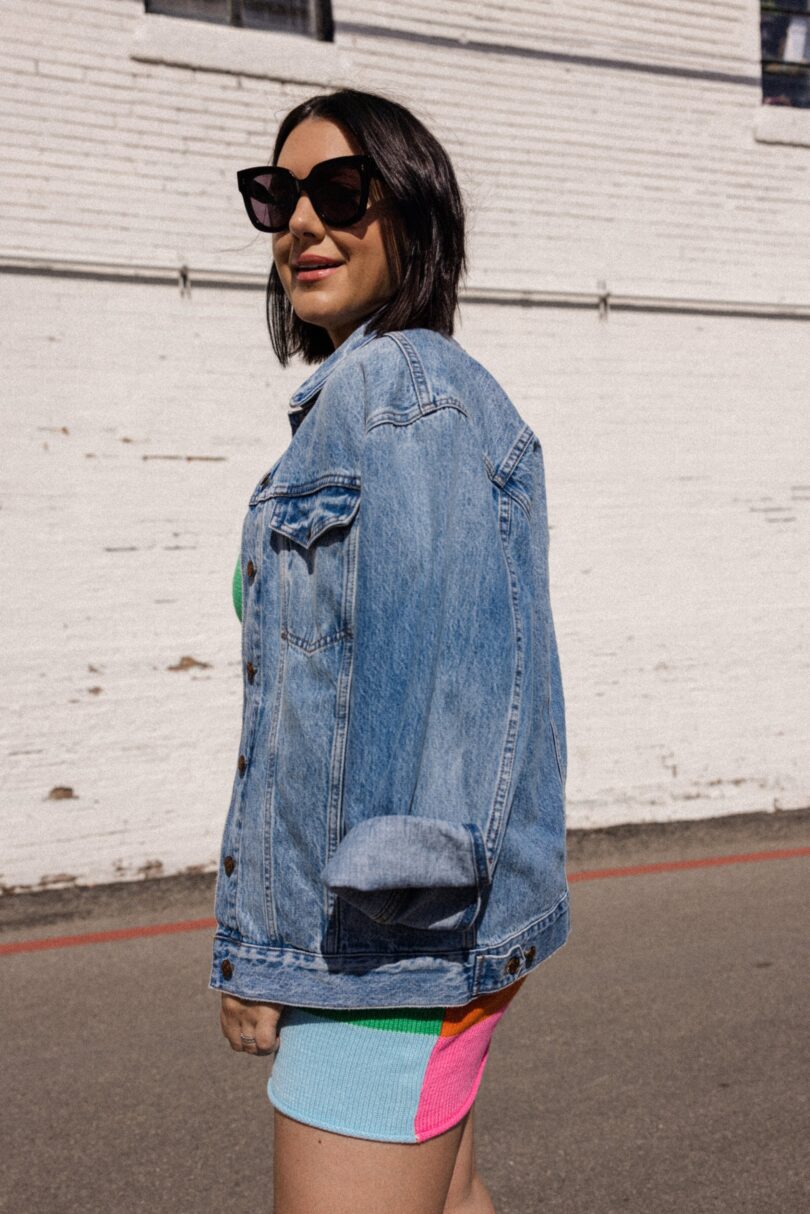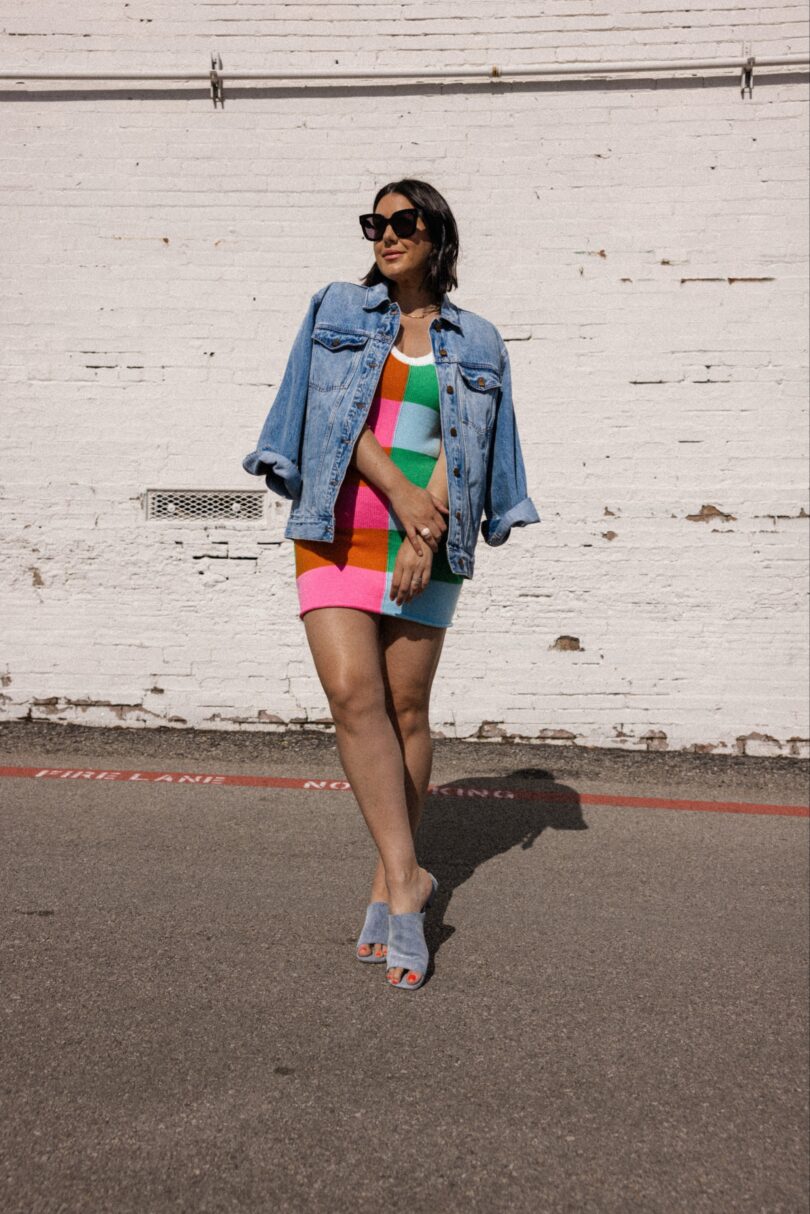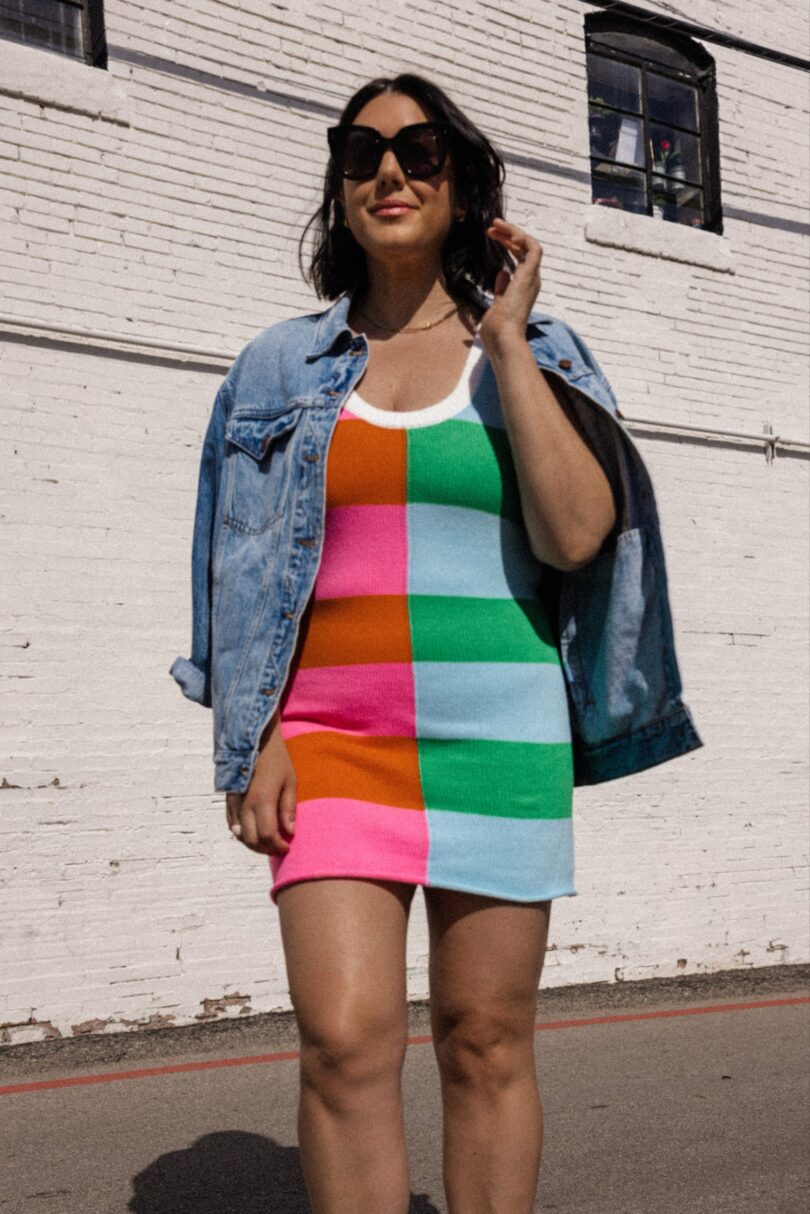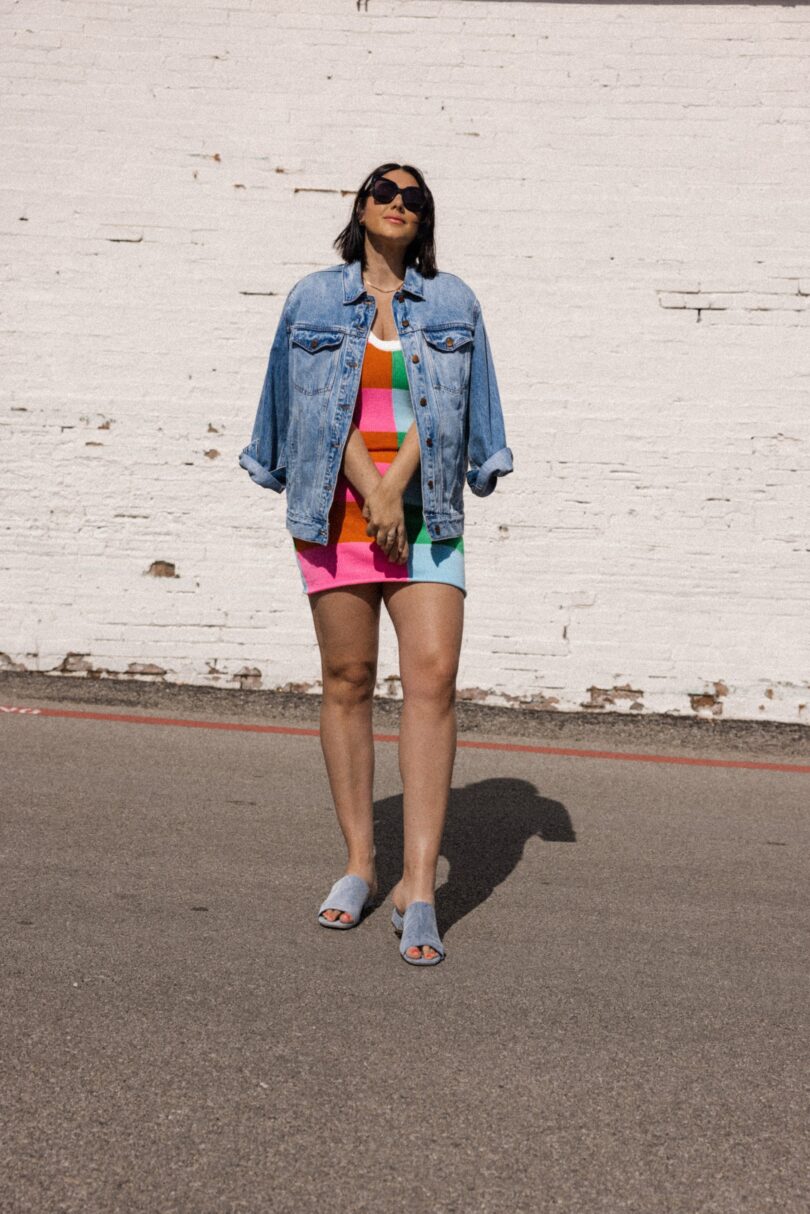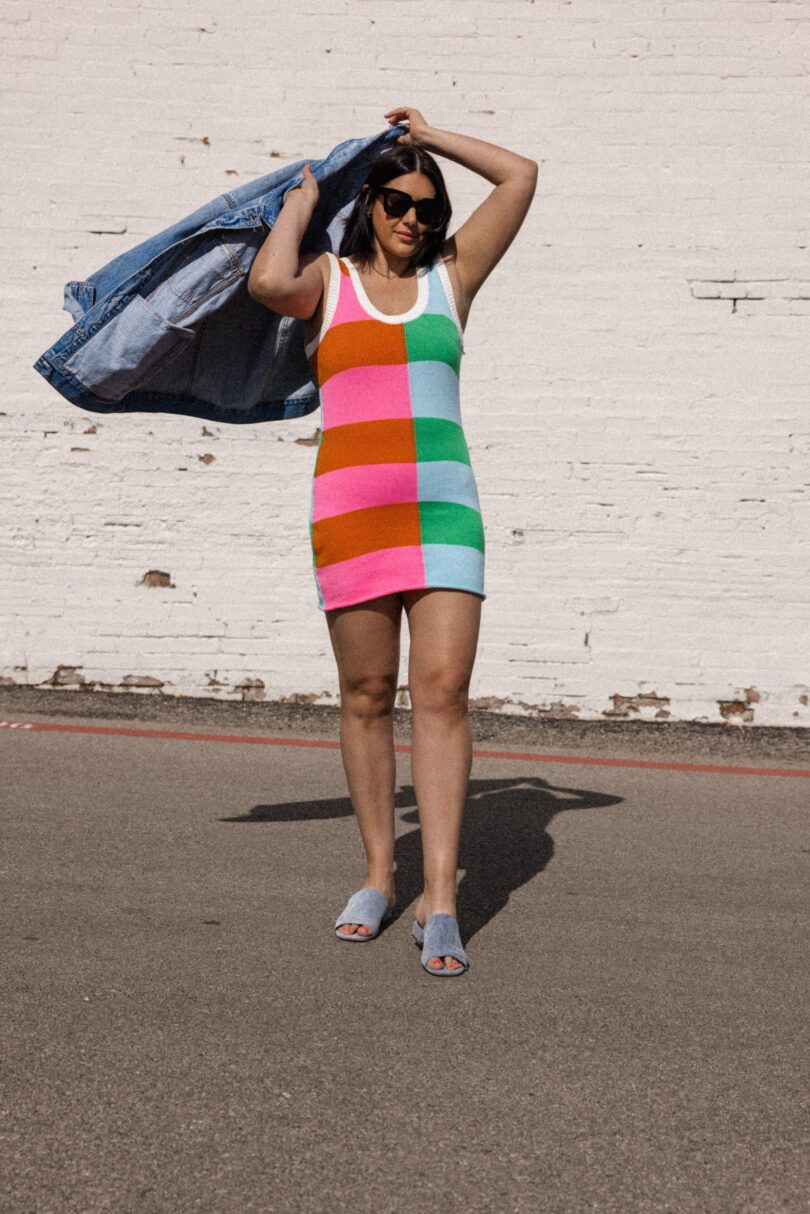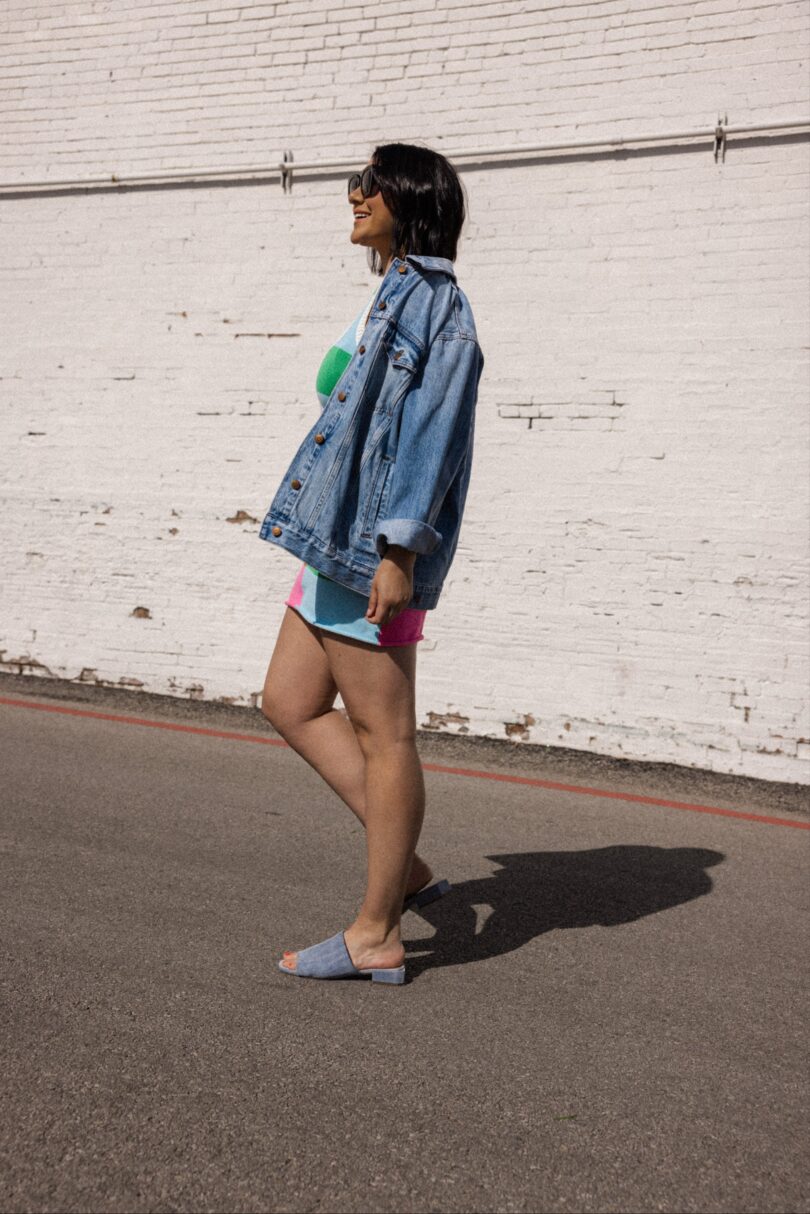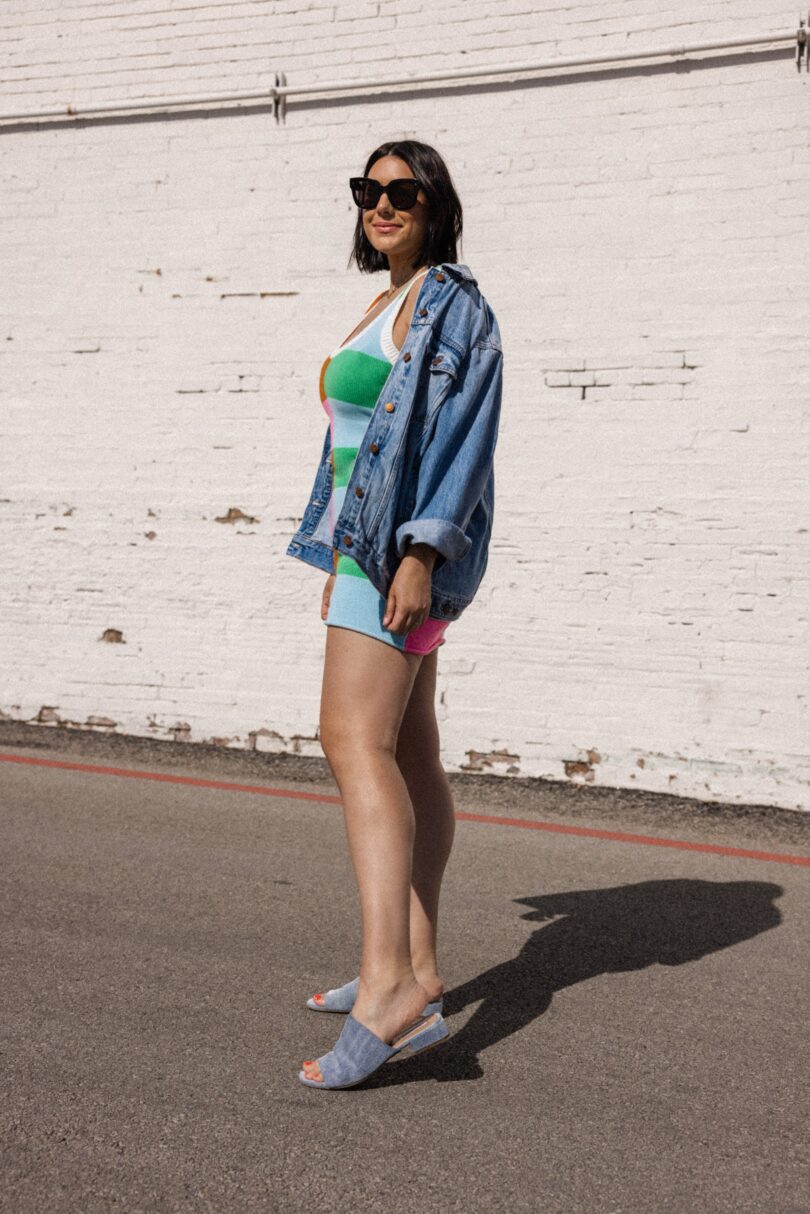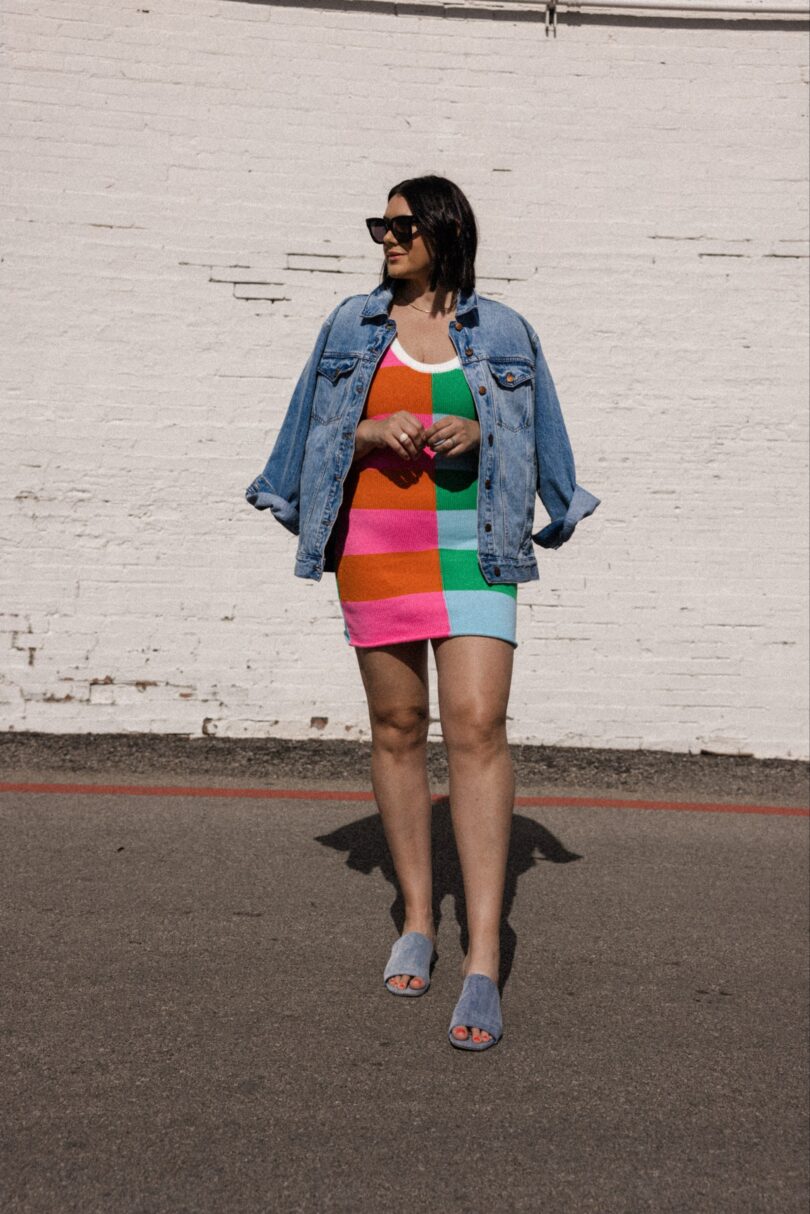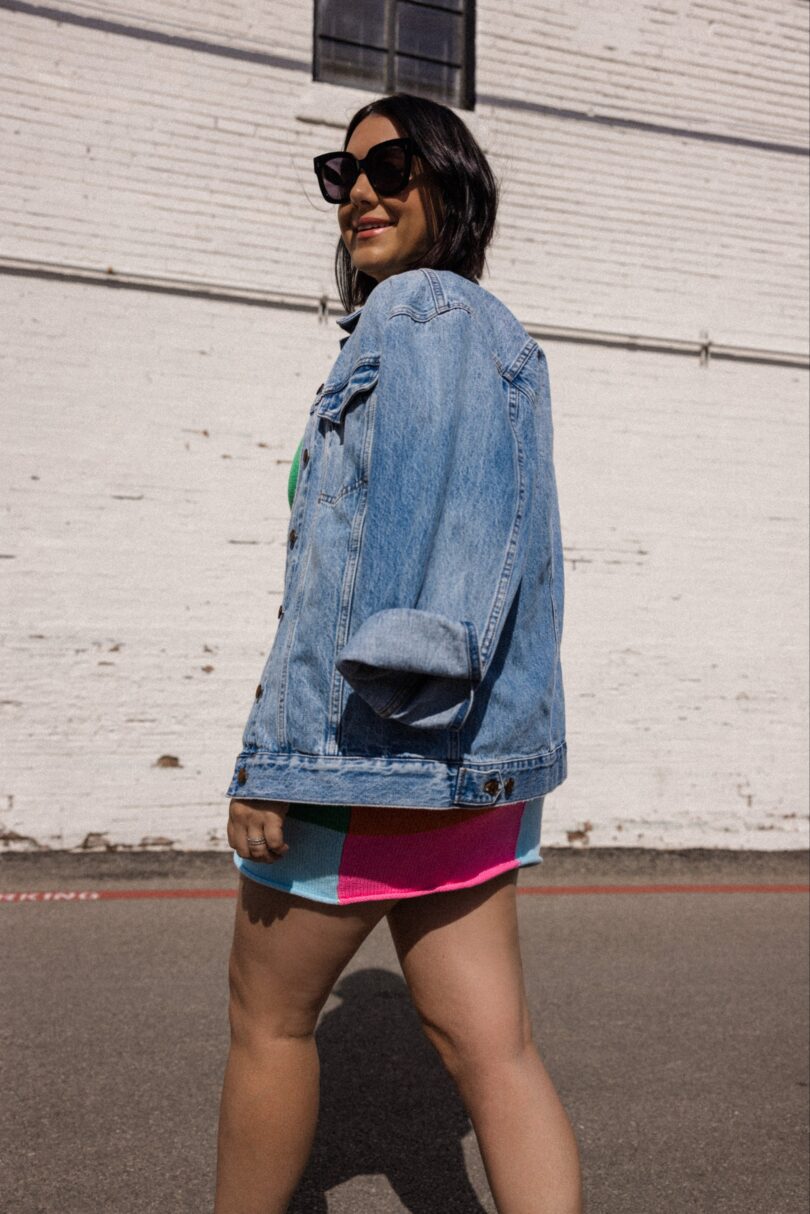 Happy Friday! I thought I'd bust out my colorful dress for this weekend because it is so warm and sunny and it finally feels like spring. Just in time for summer…lol.
This Stand color block dress is just so bold and loud and I love it. It's a bit short on me (thank goodness for biker shorts!) but it is just so cute. I would love to see it as a swimsuit cover up this summer. Note to self, of course. You can find this dress here — I am in the large. Pretty true to size!
I've found a few other colorful to pair with an oversized jacket this spring. Shop them below!
Colorful Sweater Dresses

Oh look, it's my emotional support denim jacket! A favorite this spring and every season after.