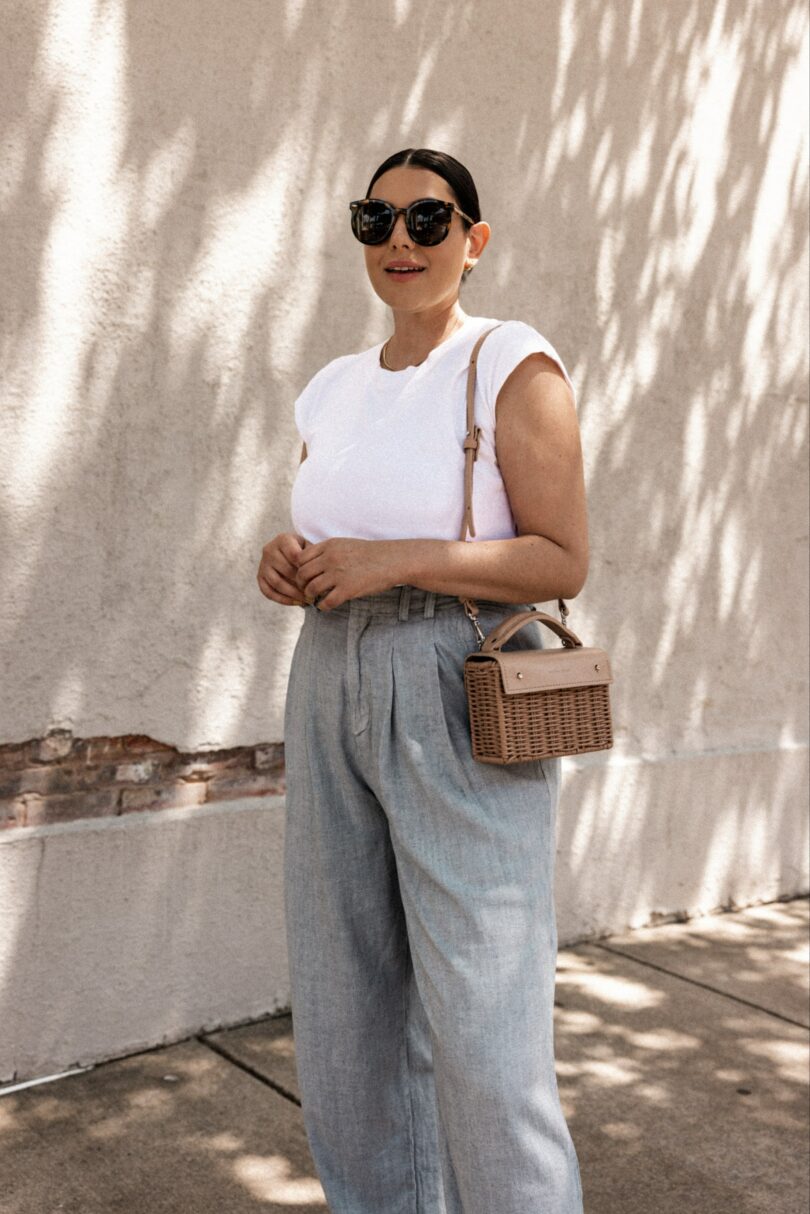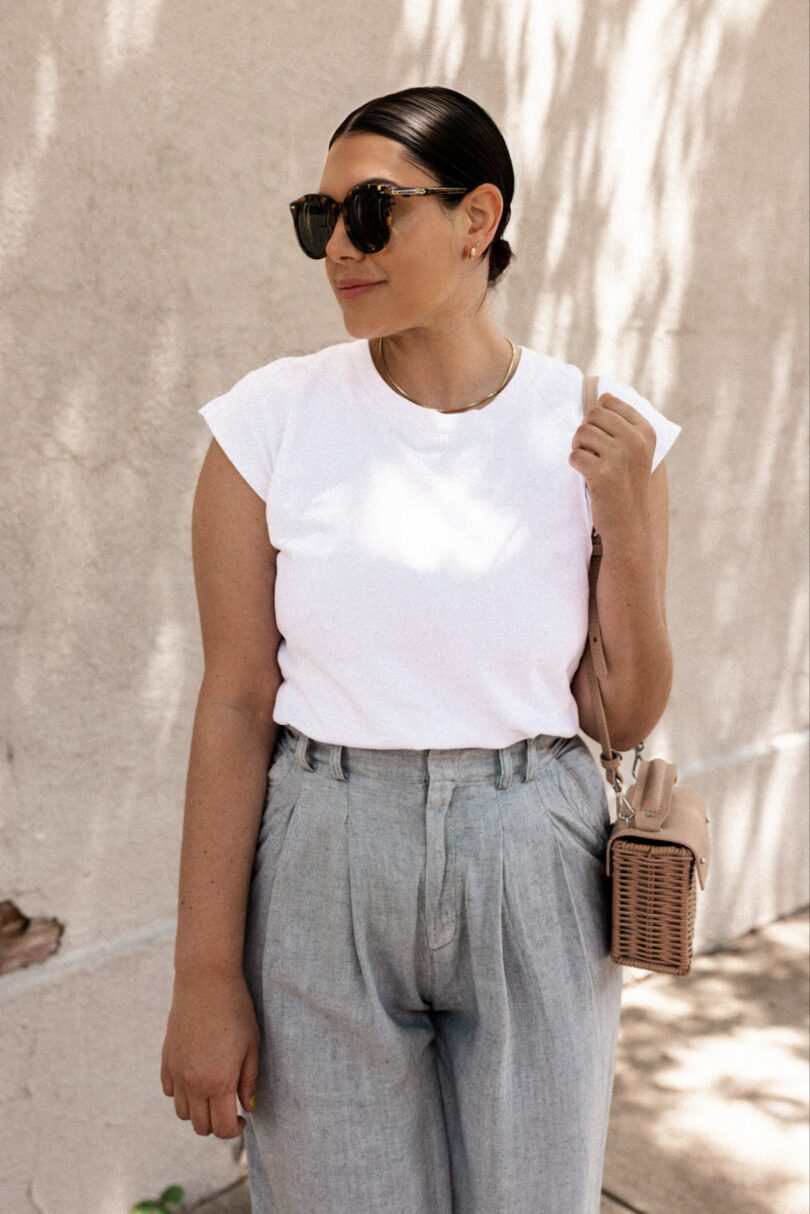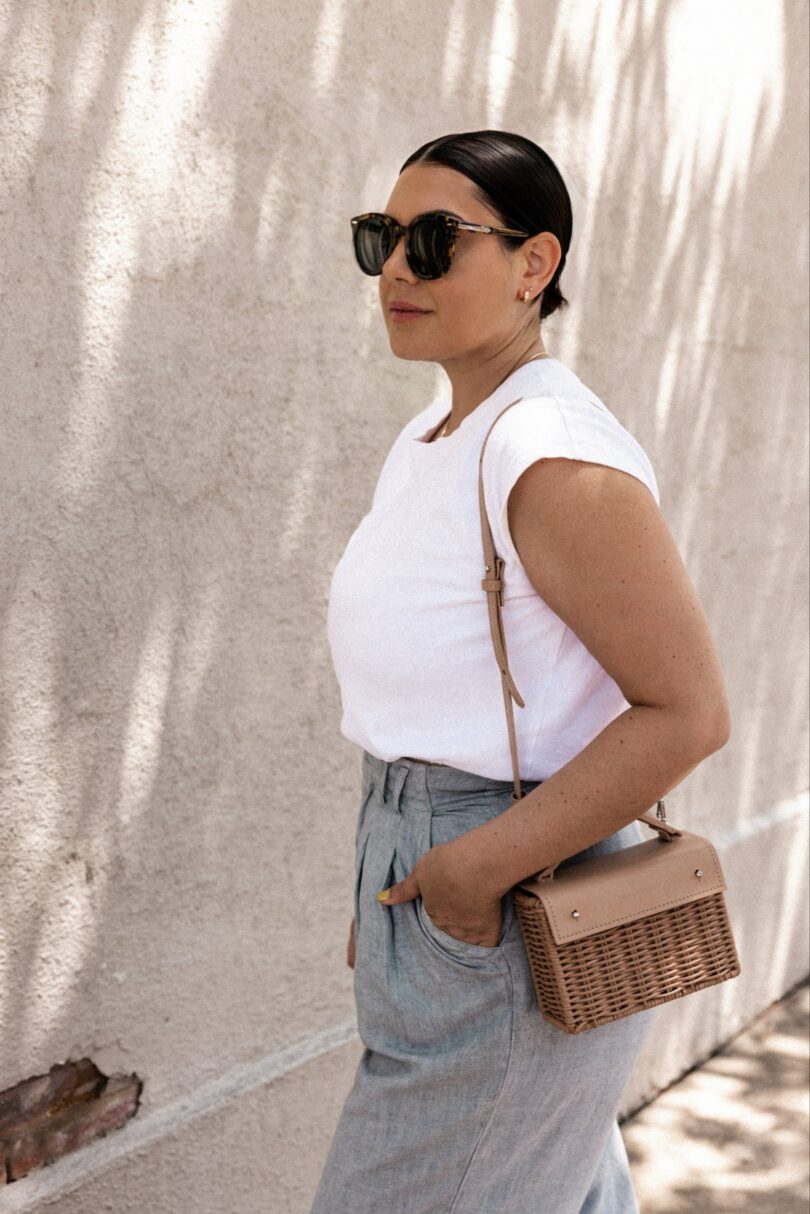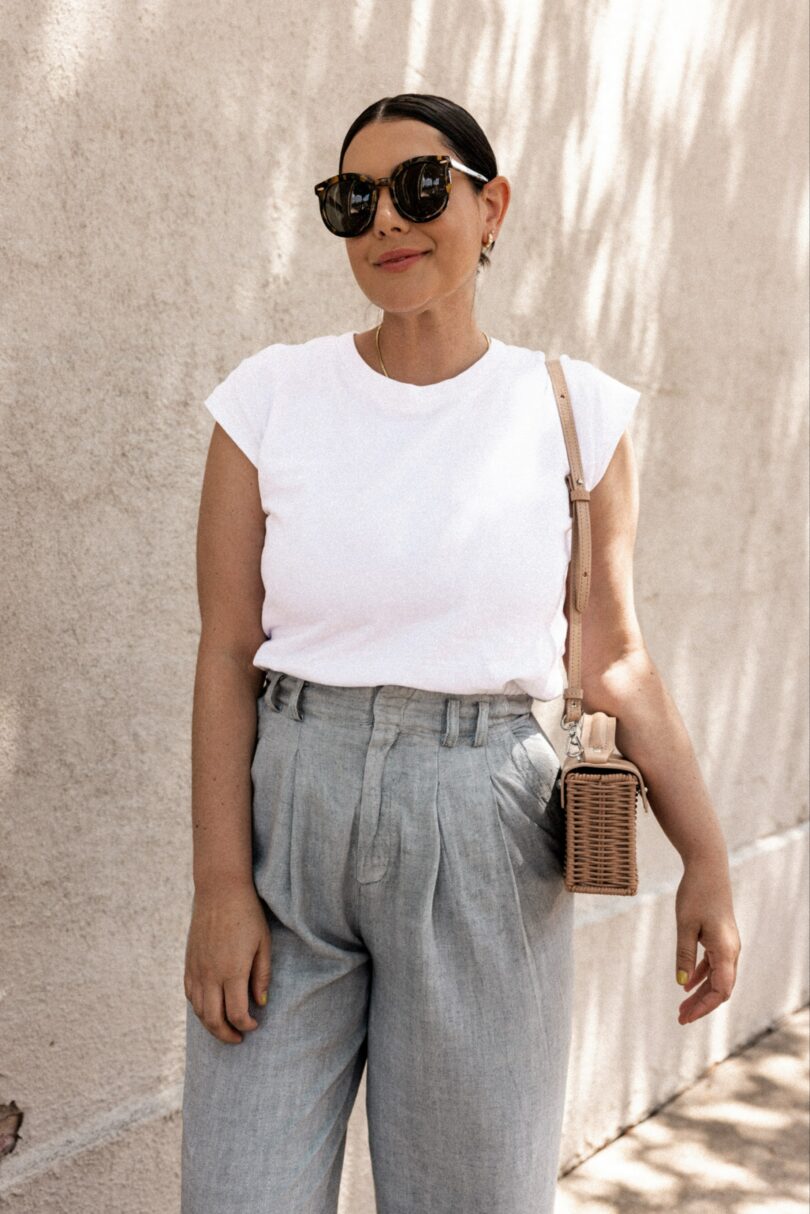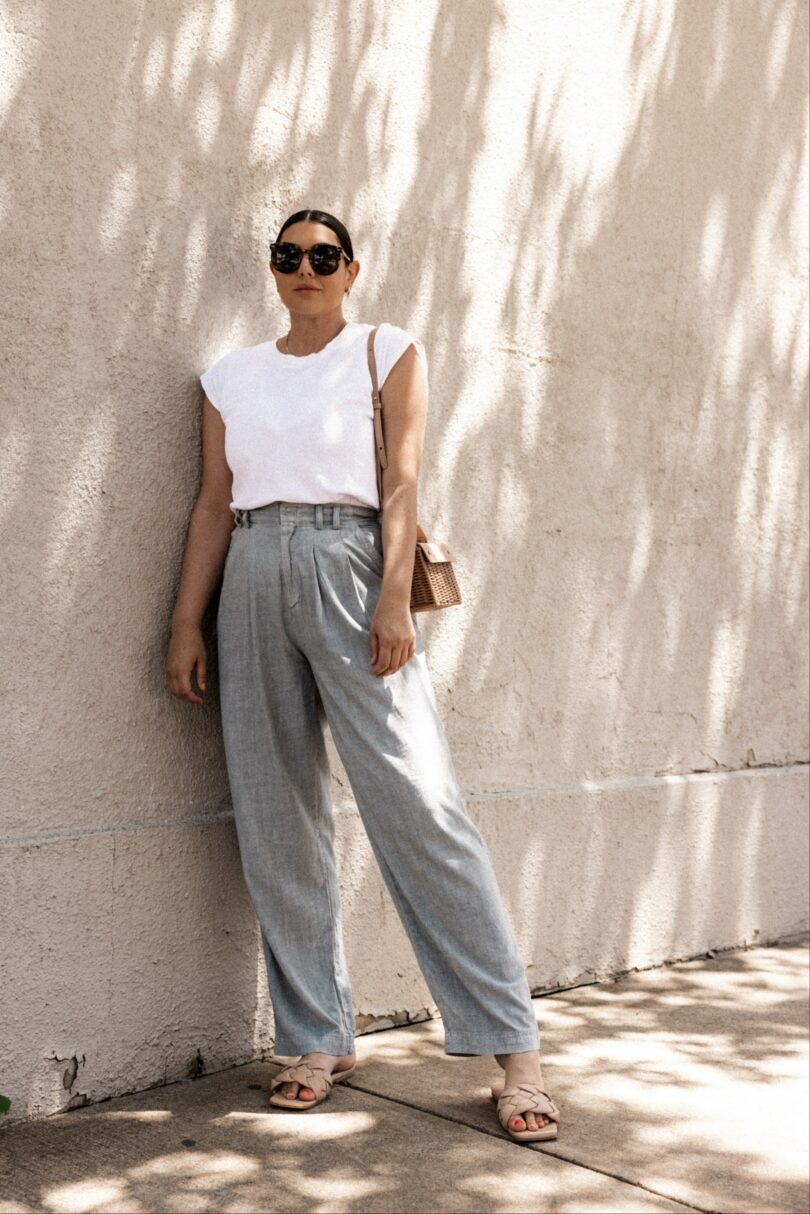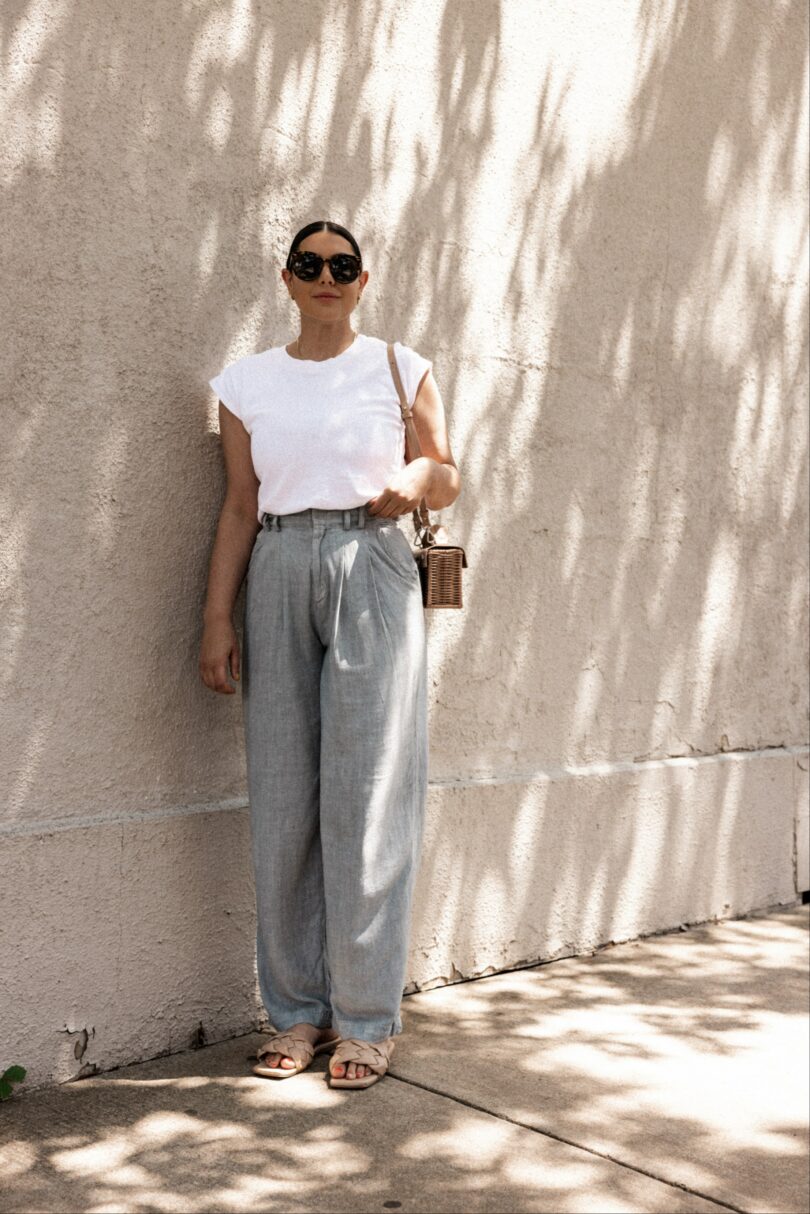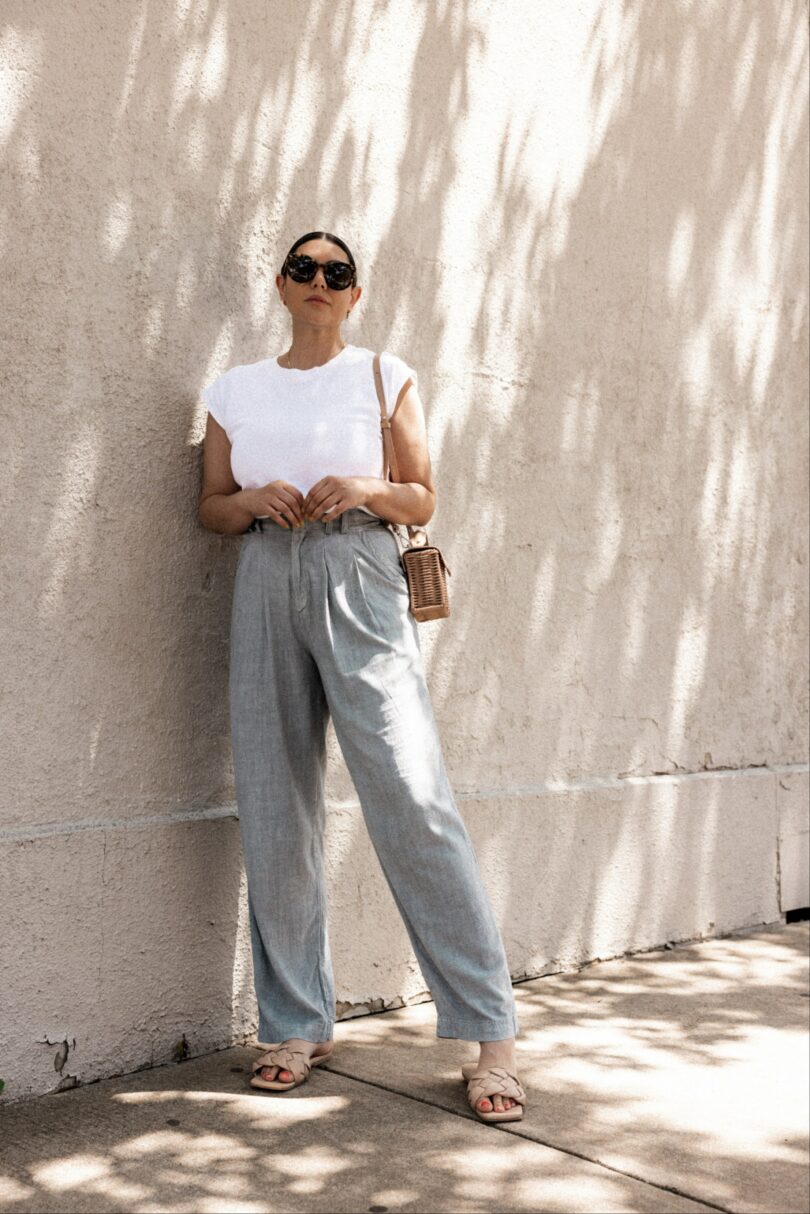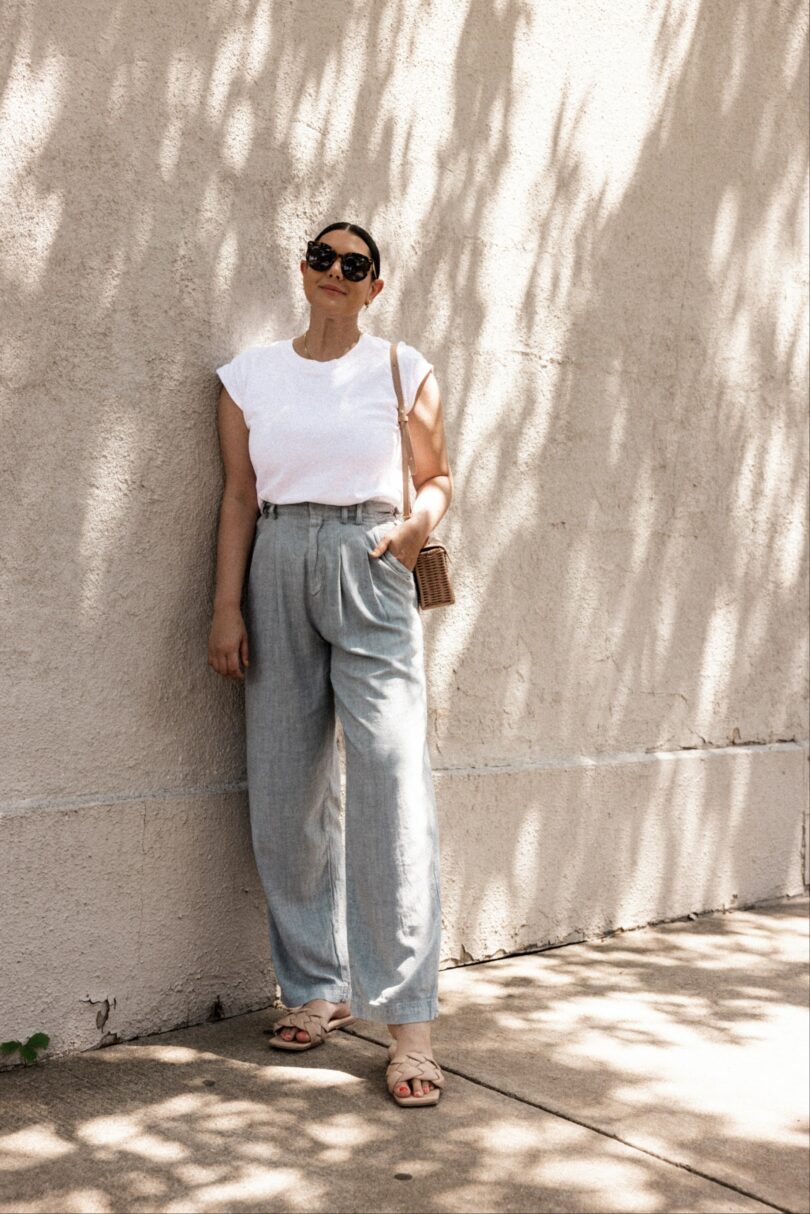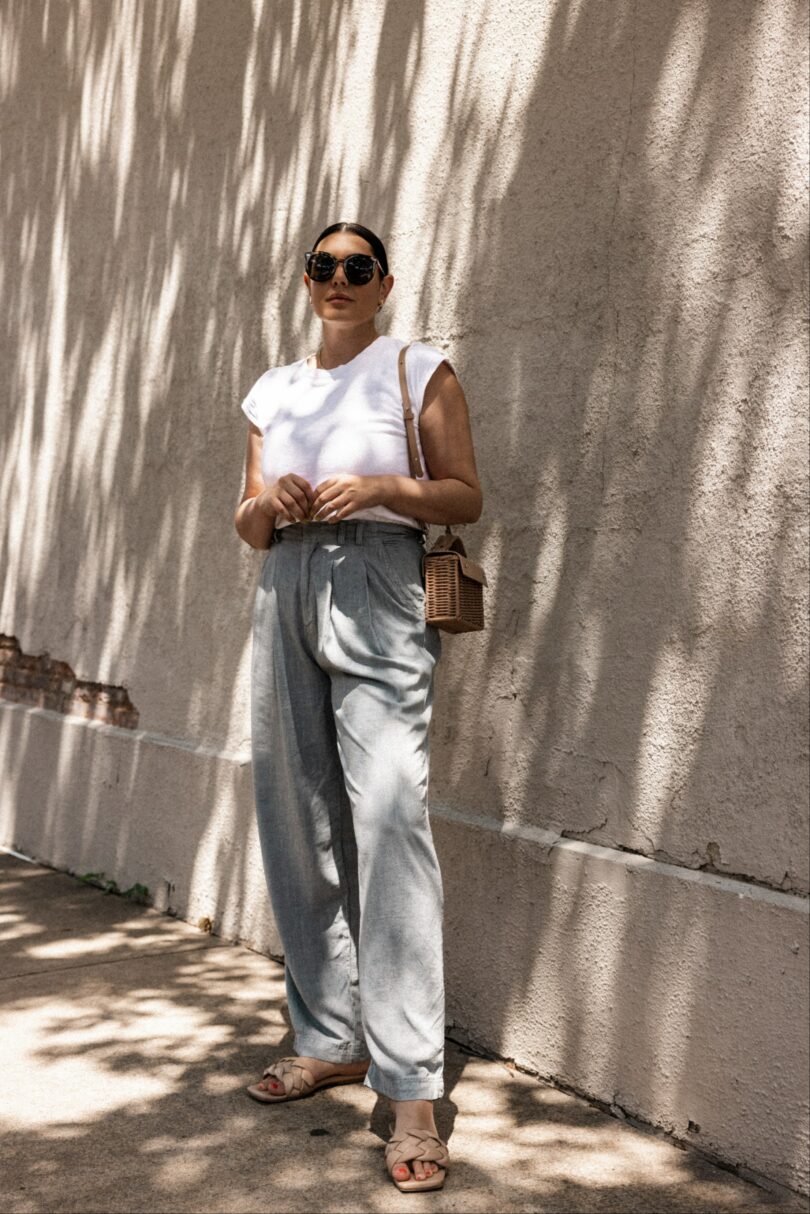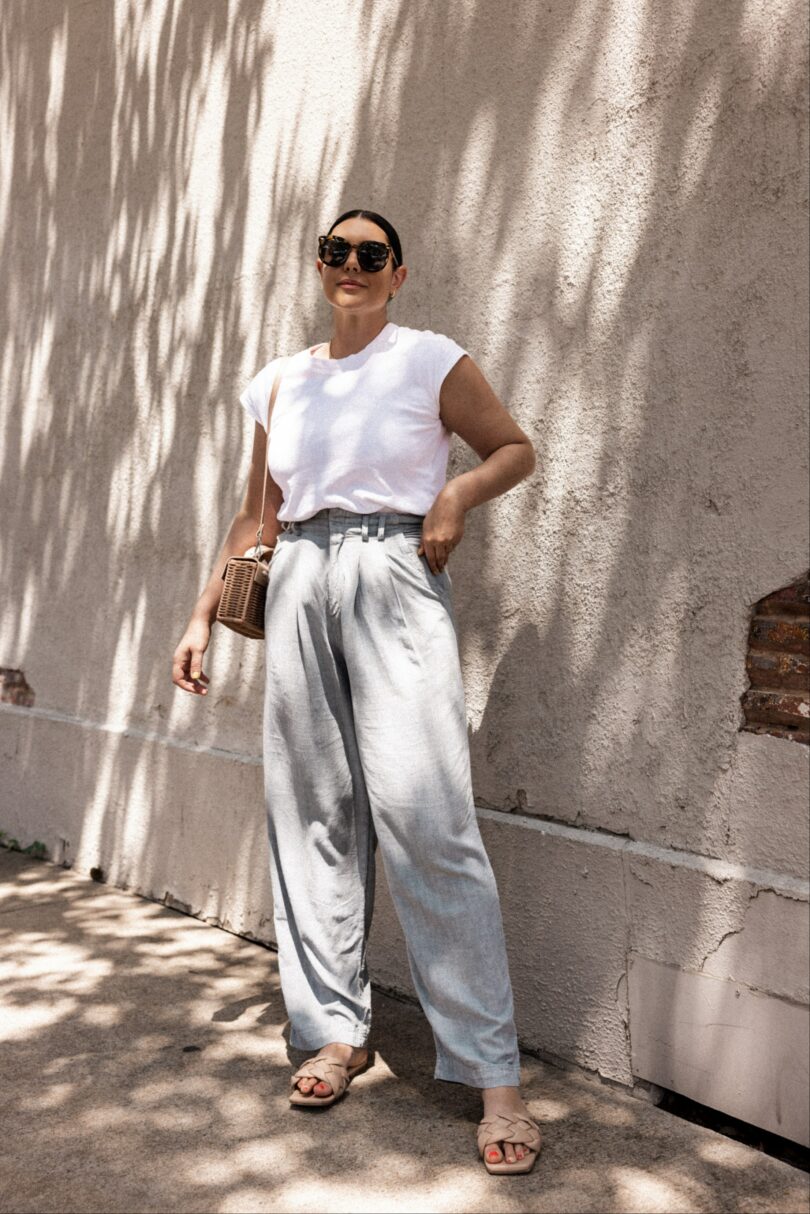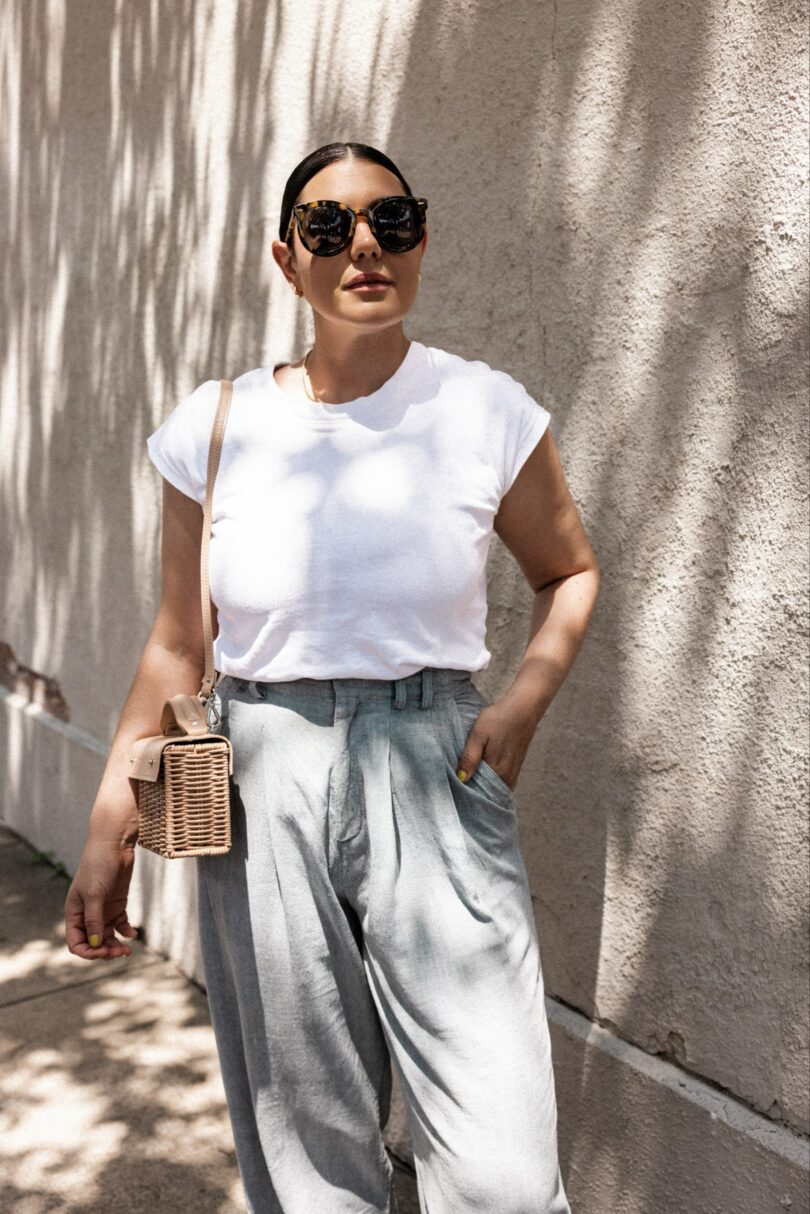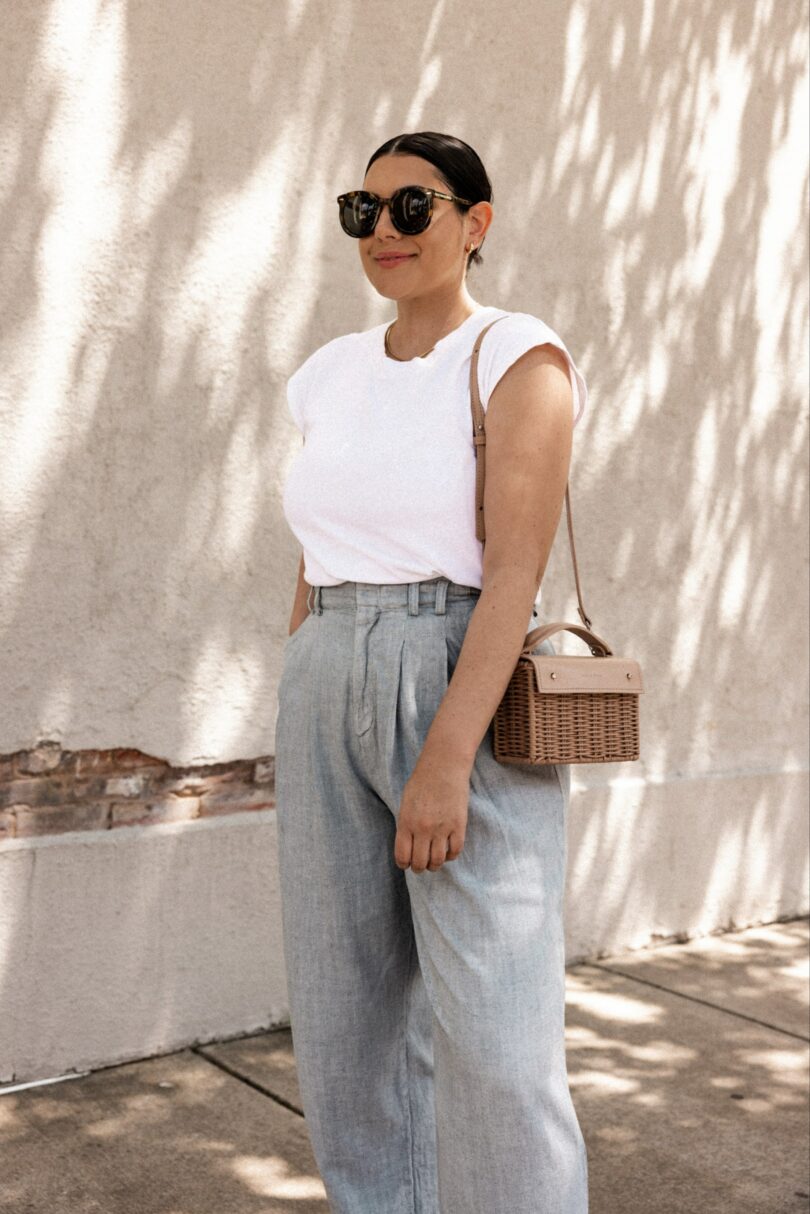 Free People Trousers |  Madewell Muscle Tee (similar)
Hi friends, I'm back! You may or may not have noticed but I took a few days off online just to gather my head around some things. I can expand later but for today let's talk about the trend of trousers this spring! In fact, this subject was going to be in last month's essentials post that didn't happen. (I'll explain this later, too!)
The resurgence of a trouser is not that surprising to me this spring. I've seen this trend on euro influencers since 2019 / 2020, so I feel like it makes a lot of sense that retailers caught on to this trend and so we are seeing them everywhere. However, I'll say it: they are hard to find the right fit for everyone. If you are tall, without a tummy or a booty, no hips and hell at this point just take my problematic ribs too, then you should be fine finding any ol' pair of trousers. But if you aren't sample size, finding a pair of trousers can be daunting. I have found that unfortunately the best way to go about it is research, reviews and good ol' trial and error. I've also found that for my body type sizing up one in most trousers is best for me. What I look for in a trouser is a wider waist with a fairly equal waist to hip ratio and a high rise, flat front if possible but pleated if the waist is sized right. Basically I want them to look like a generic drawing of pants. Let me explain — I have a bit of a tummy and a booty so I don't need the pants to create curves for me. I can do that all on my own. So what I need is a pant that allows for that and I found that in this pair of Free People Calla Pleated Trousers. (excuse my capitalization of the product name. It's 2023 and SEO is a demi-god for us influencers, ok?)
The fabric is lightweight so it's nice for spring and early summer but it has enough structure there as well, to hold and keep the shape of typical trousers. This pair is just almost perfect with the waist to hip ratio, I would love just a bit of a wider waist band without going up a size because everywhere else fits perfectly. But overall I give this pair 8/10 for a perfect pair of trousers. The fit is nice, the fabric is great and they are versatile. Black trousers can feel professional, so this linen like chambray feels casual enough for everyday.
For fit info: I am in the size 10. Like I said for even more room in the waist, I could go up to a 12 and wear them sling on my hips a bit more. But overall I'd say they are true to size!
---
Thoughts on the resurgence of trousers? I love the look but I'm still torn on the wearability of them / fit of them all. I'd love to hear your thought on this trend that I think will stay around for a bit!