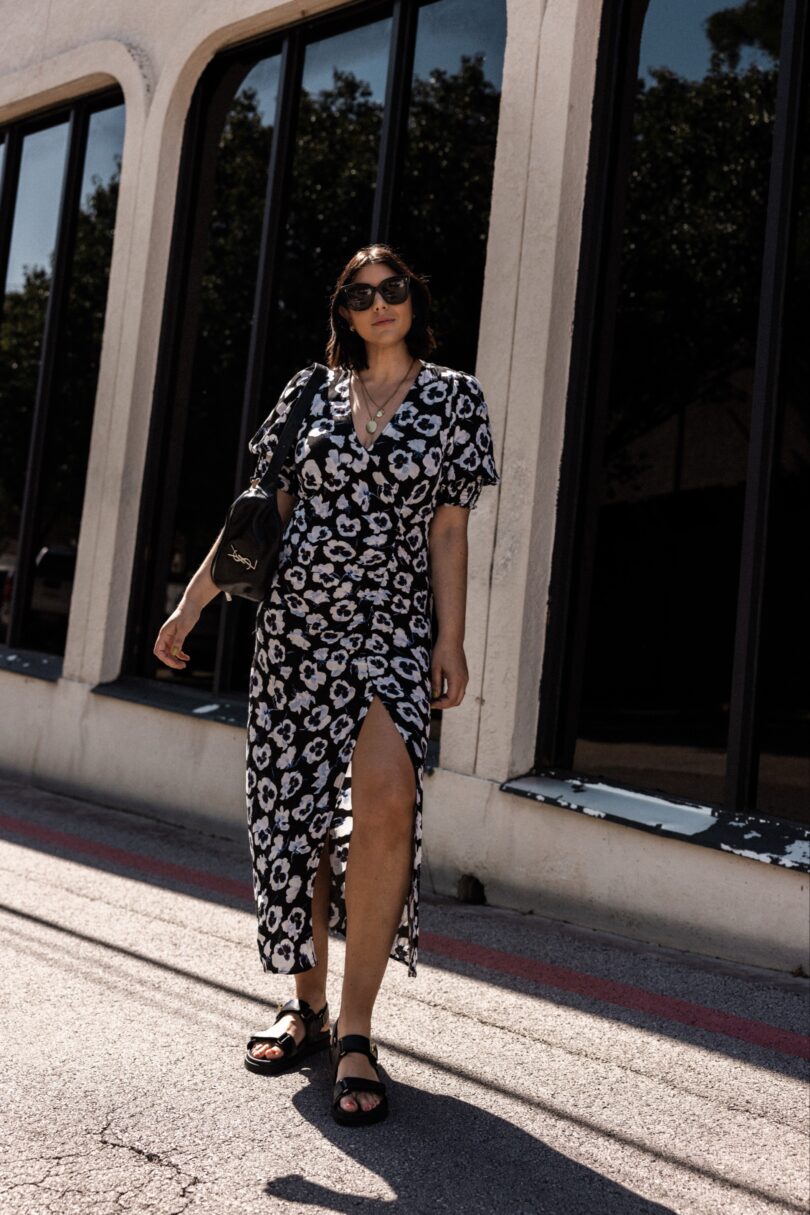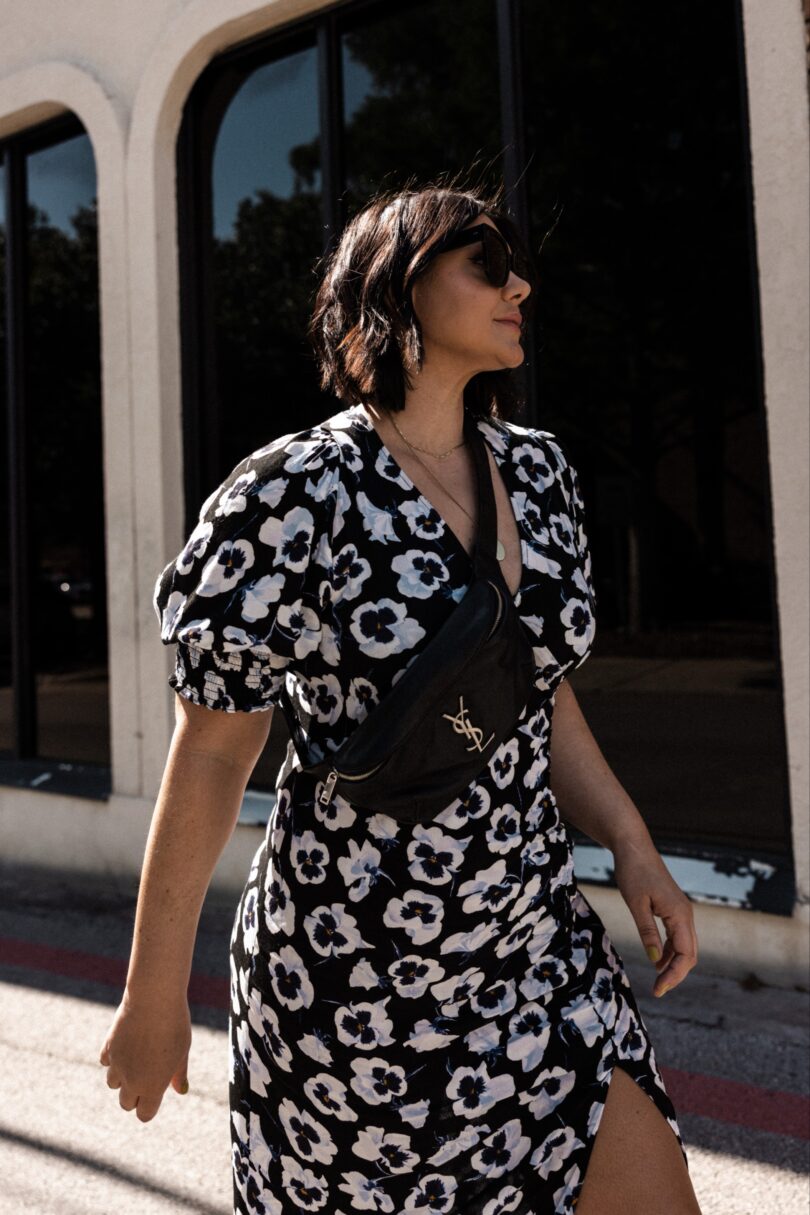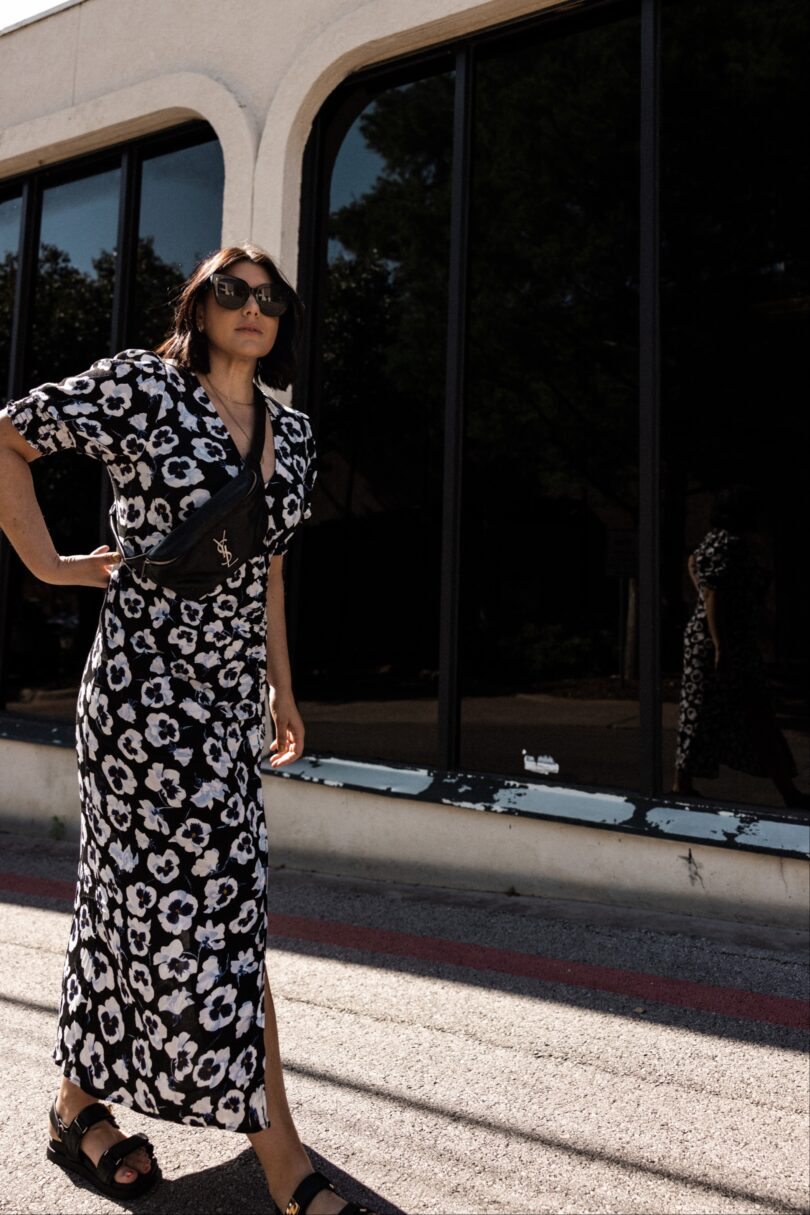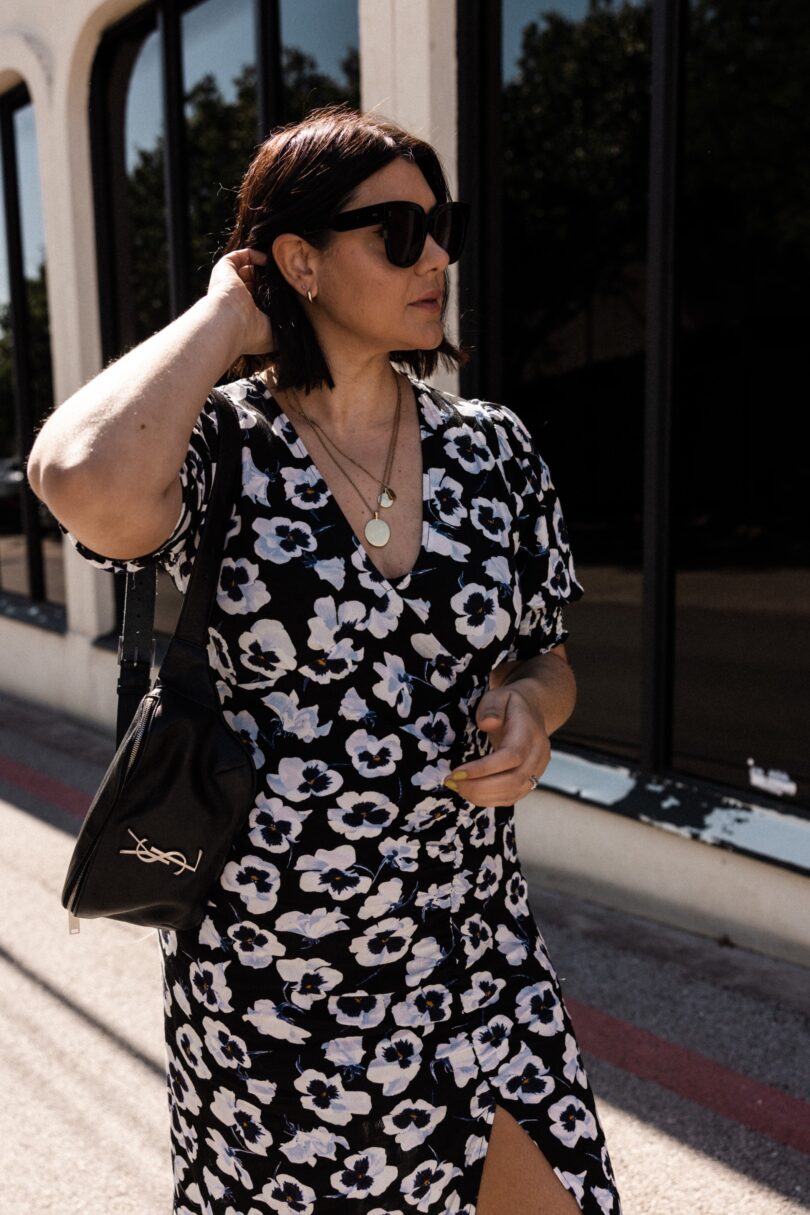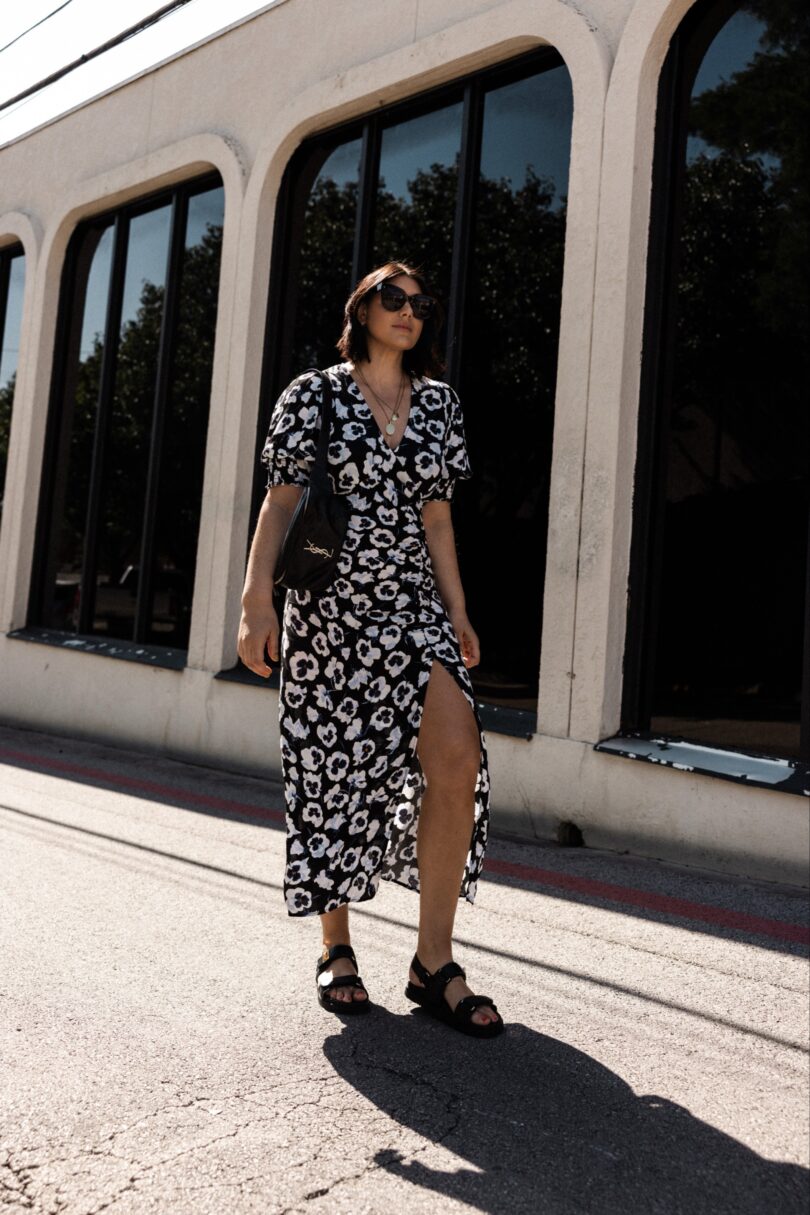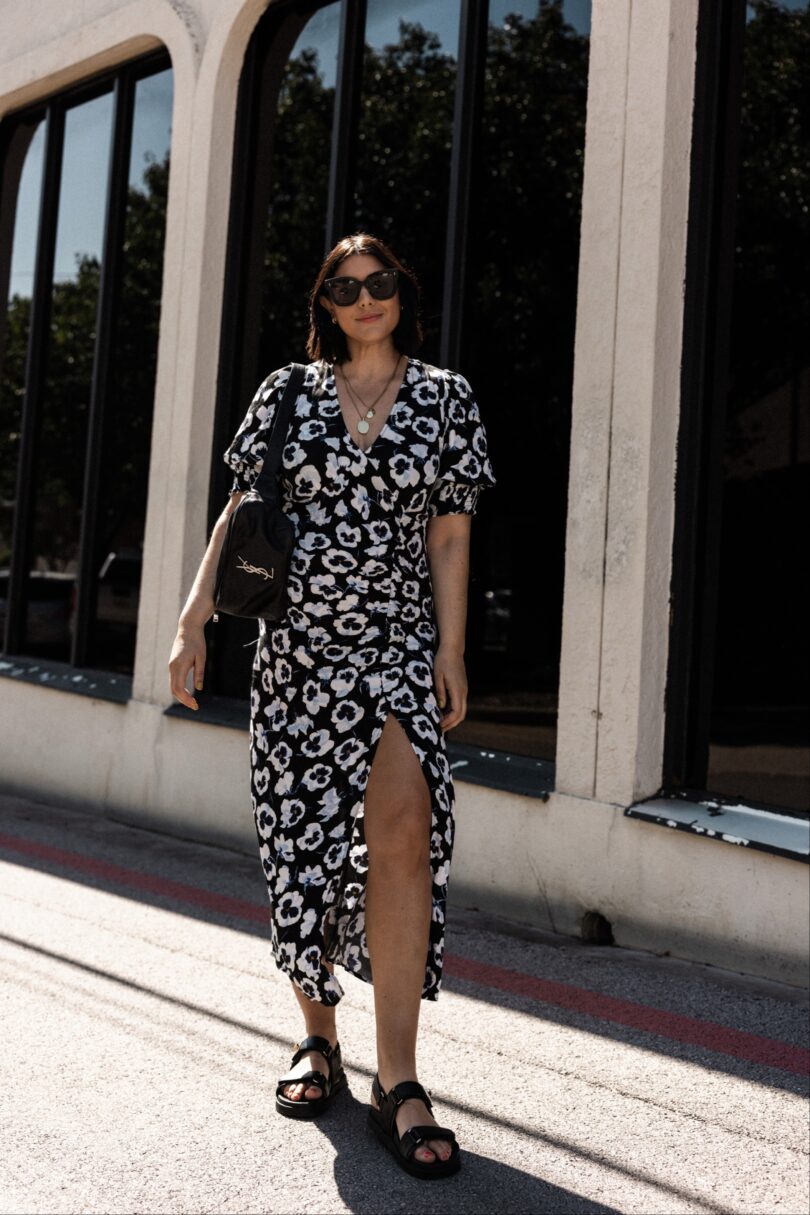 I found this bold print dress from H&M and she's a weirdo but I love her. Like the cut is Reformation, but the print is something else. It's so wild and it really has no reason to be, like it's just black and white flowers but boy do they POP. This dress will turn heads just so FYI.
I was actually surprised by how comfortable this dress is. I did get a size up and didn't need it so maybe that lends to the comfort, but it's light weight and not tight at all but feels tailored to my body. There is this elastic ruching that runs down the length of the dress that makes it so tailored feeling, but again not too tight. I don't know how to explain it, it's weird but perfect. You can find it here!
Also I got these sandals a few weeks ago and have yet to share them but it looks like they are selling out at places?! I had no idea they were a hot item but it looks like they are pretty well stocked on Amazon. Fit is TTS and comfortable! Also I love the white ones, too via Nordstrom.