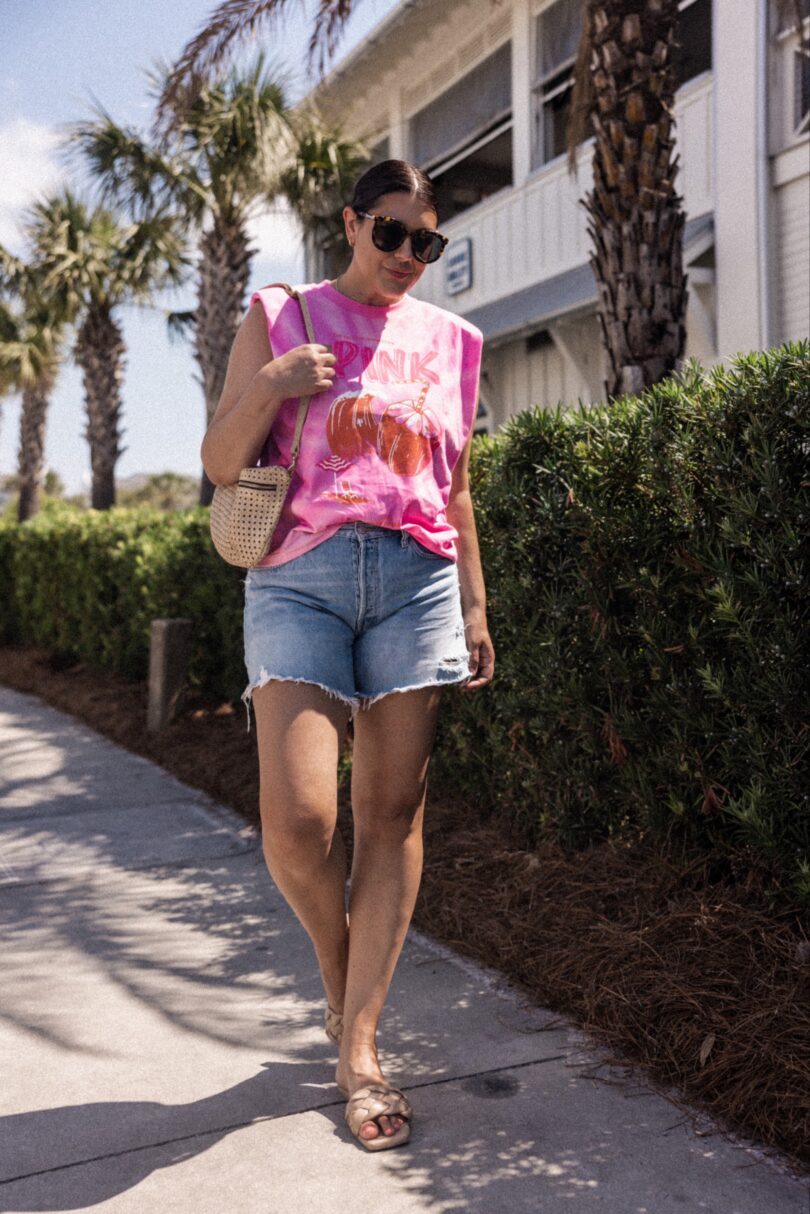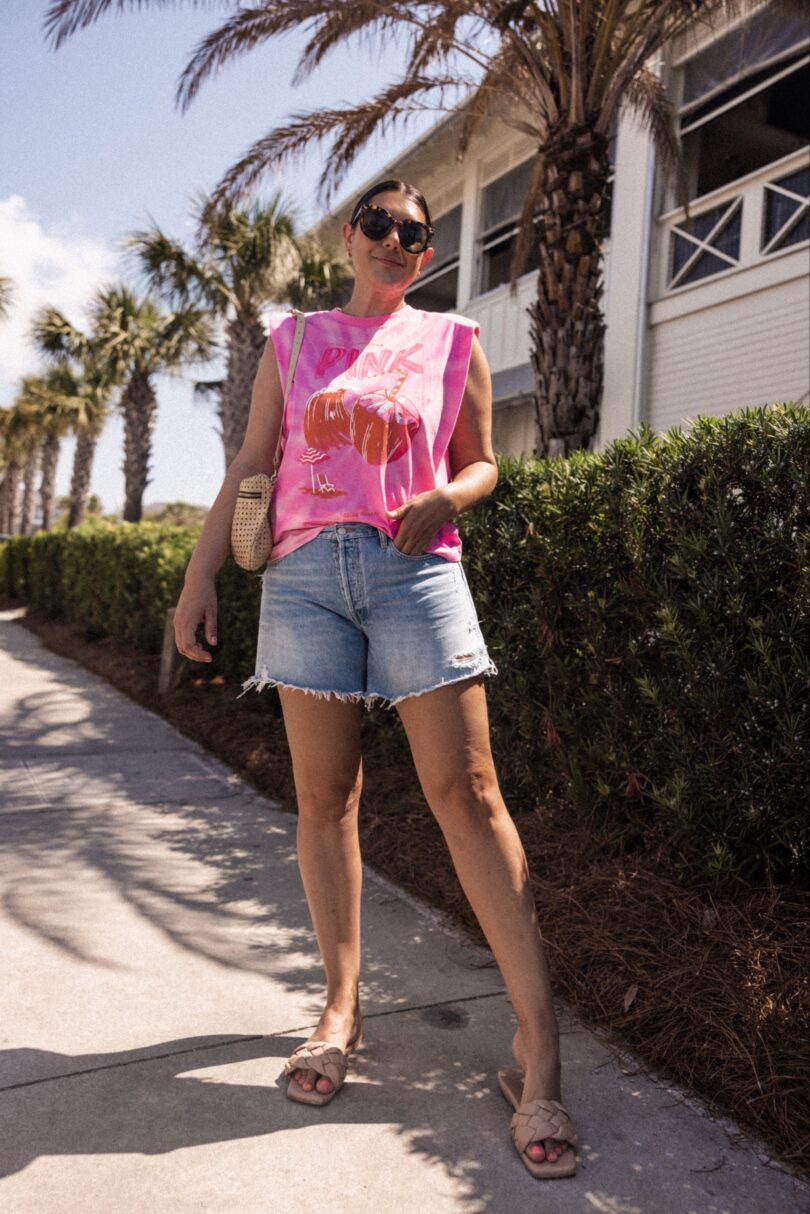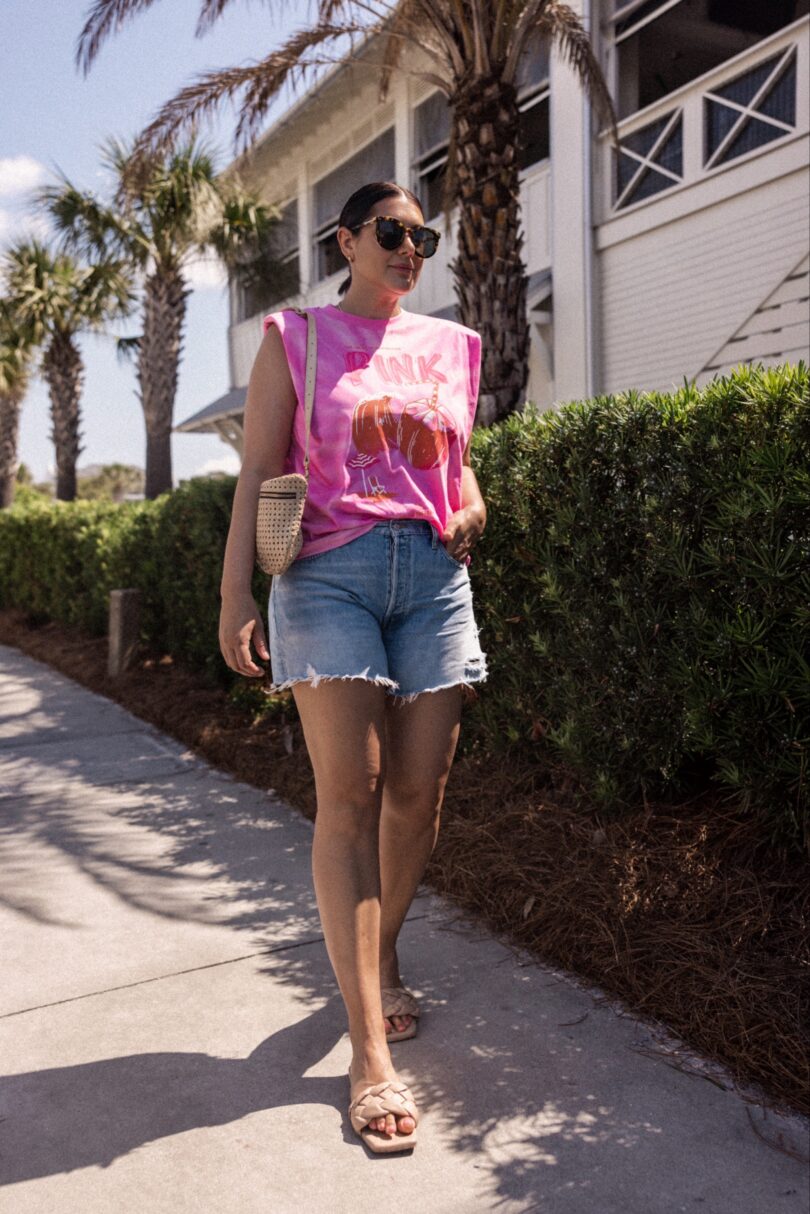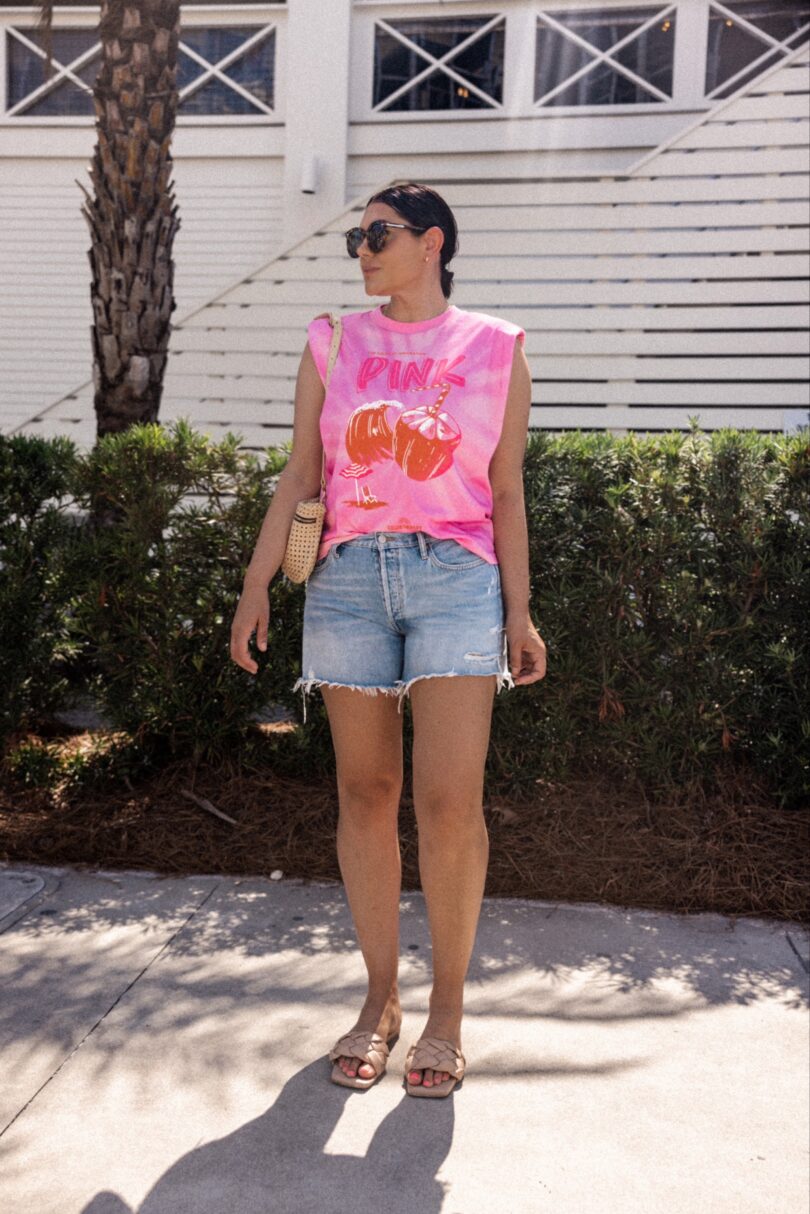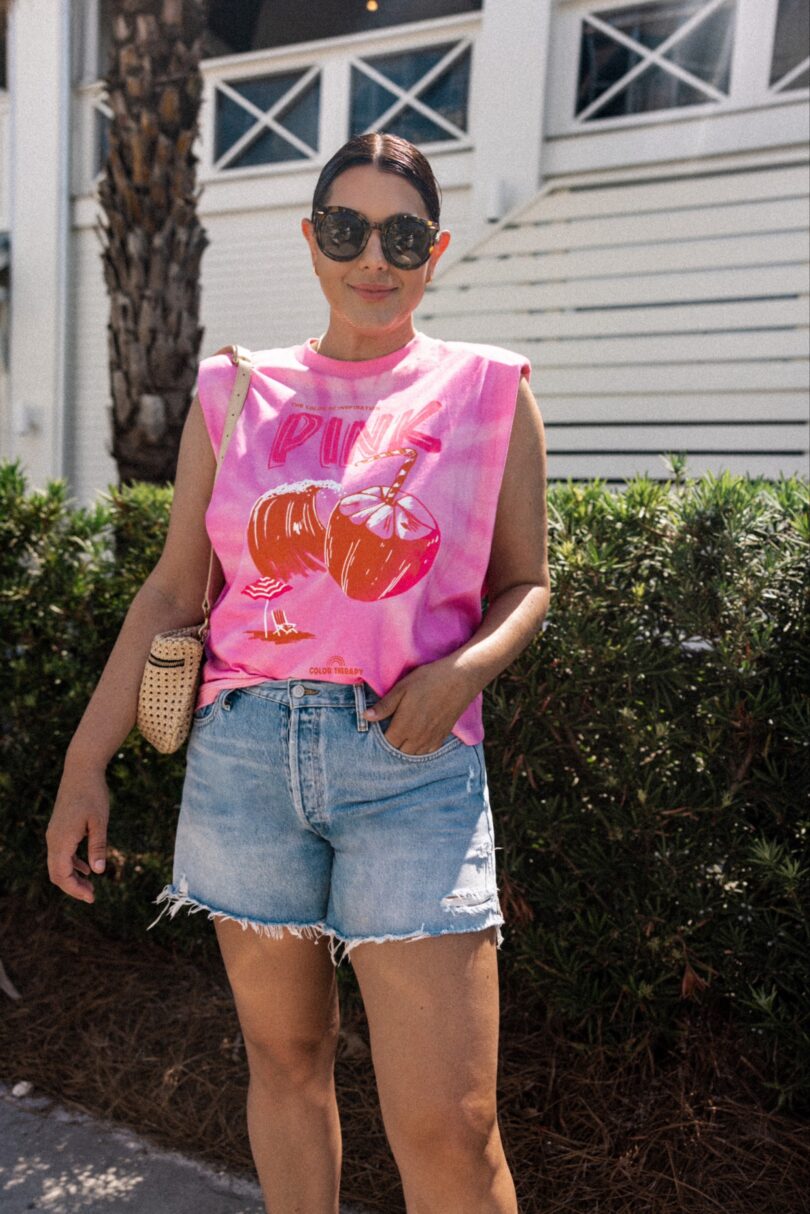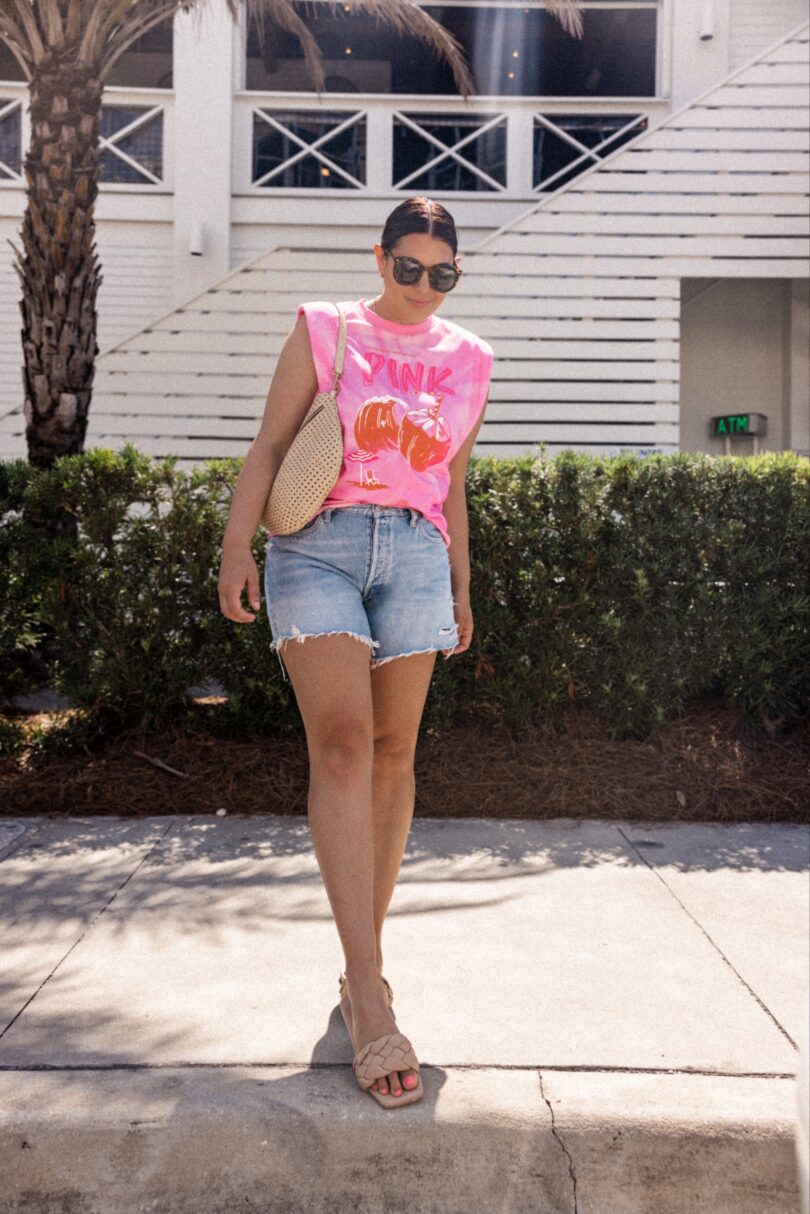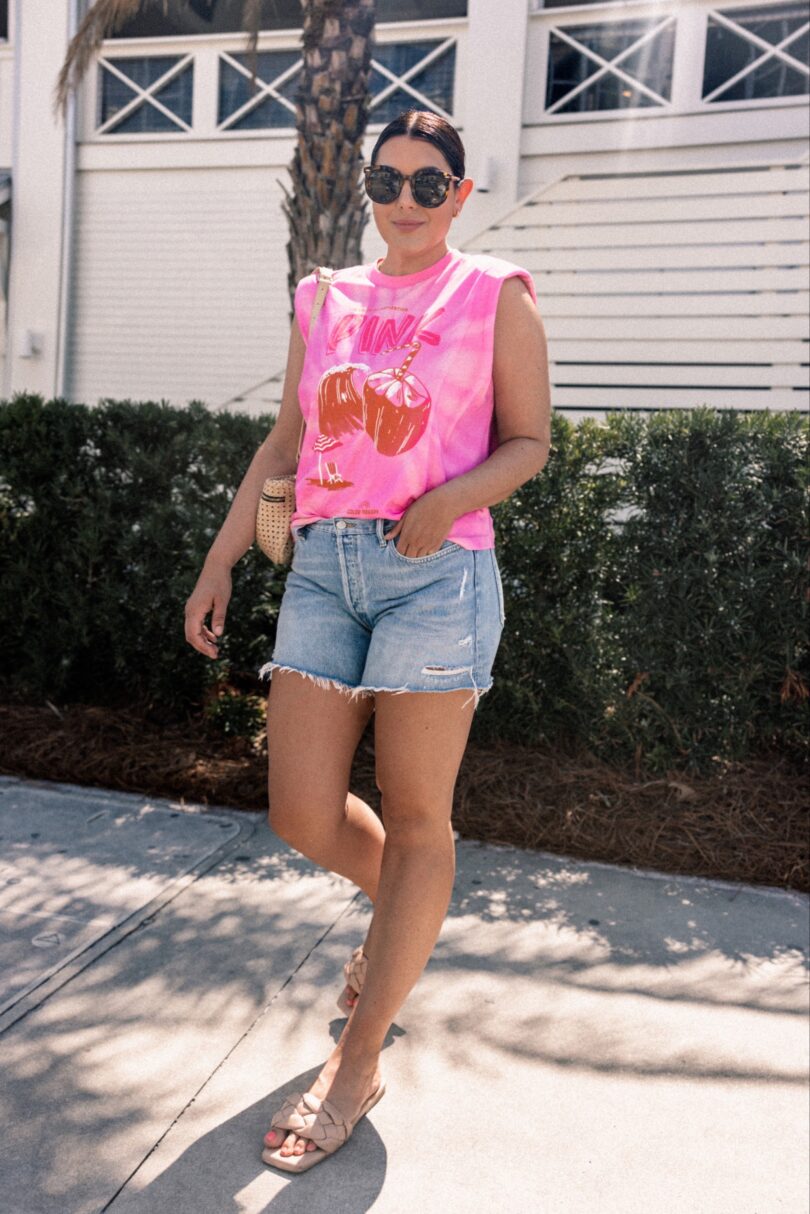 Do you prefer to dress like a tourist or a local?
I can't decide what I like to do. Obviously here I am definitely not dressing like a local in Florida. Or…am I? I truly don't know because I feel like where we stayed (Santa Rosa Beach) it was mainly tourists and I fit right in. I did run into a very nice lady at a coffee shop who was local and she was dressed in normal clothes. She asked me if *I* was local and it made me feel very good about my outfit. Of course, why I think that that I need to dress like an off-duty lifeguard any time I'm at coastline address is beyond me. But you know I love a theme. Dressing for vacation feels a bit like a costume, in a way. Well…my version of dressing for vacation. Being a style influencer for as long as I have has taken its toll on my brain and I live for travel dressing. Which leads me to my first question — do you like to blend in or stand out when you travel?
I think my first inclination is to blend in. Like for instance, if we were to go to NYC, I'd do my best to emulate cool girl summer style in the city. (Think reformation dresses with sandals or chunky sneakers.) For Florida, my brain went to bright fun colors and summery pieces. I can't wait to show you everything I wore this week! This tee is just the start of the color journey I'm about to take you on.
I couldn't help myself with this ridiculous top. I want to say it's the ultimate vacation tee but truly I will wear it all summer long. It's just a happy, fun summery top from Farm Rio, a favorite brand I've loved for years. I really feel like they are being seen this year, I've been seeing them around a lot and it makes me so excited! You can find this tee at Nordstrom here. It runs TTS. It's a printed tee, just FYI and the shoulders have structured padding.
These are some of my favorite shorts year after year. The Parker Agolde shorts. Always in style and they wear so well season after season. Well worth the investment in my opinion, as you can wear these shorts almost exclusively all summer long. 100% cotton and the fit is a bit snug but stretches with wear. Find them from Nordstrom here.
_______________
So how do you prefer to pack for vacation? Do you like theme dressing like yours truly or going with your tried and true pieces?