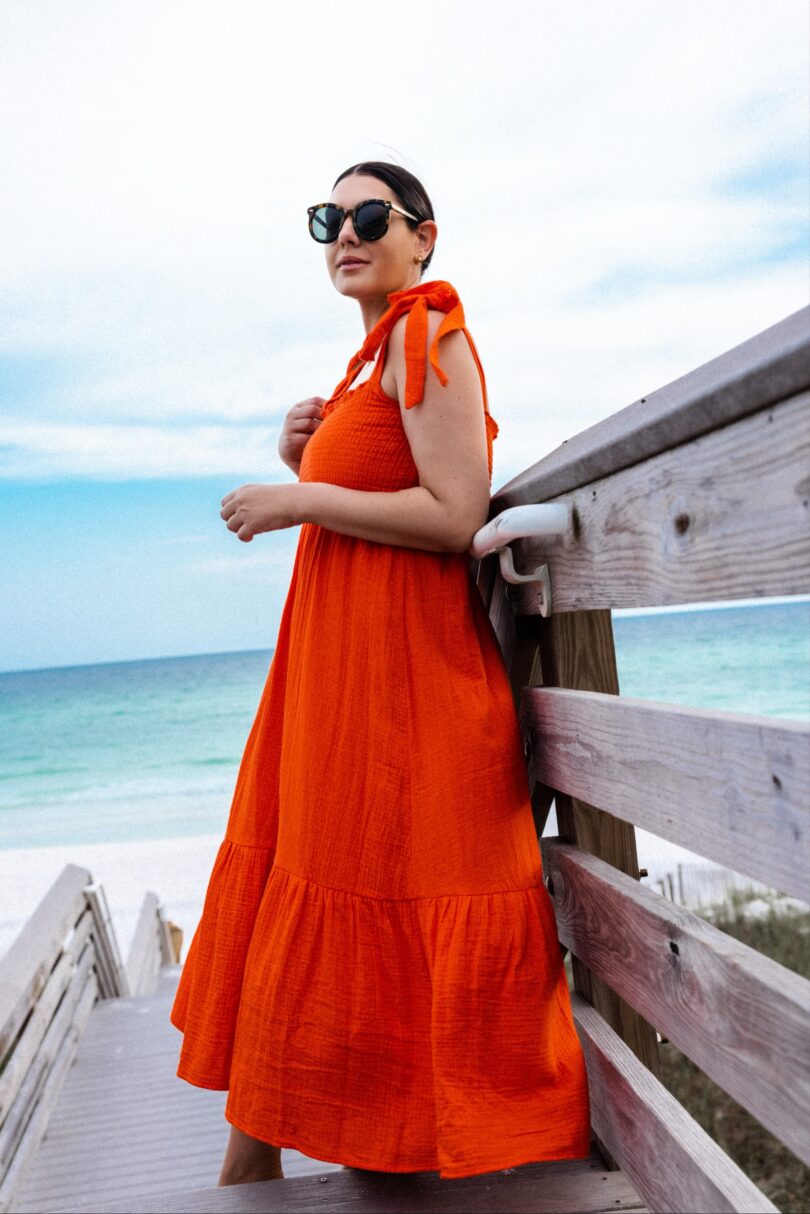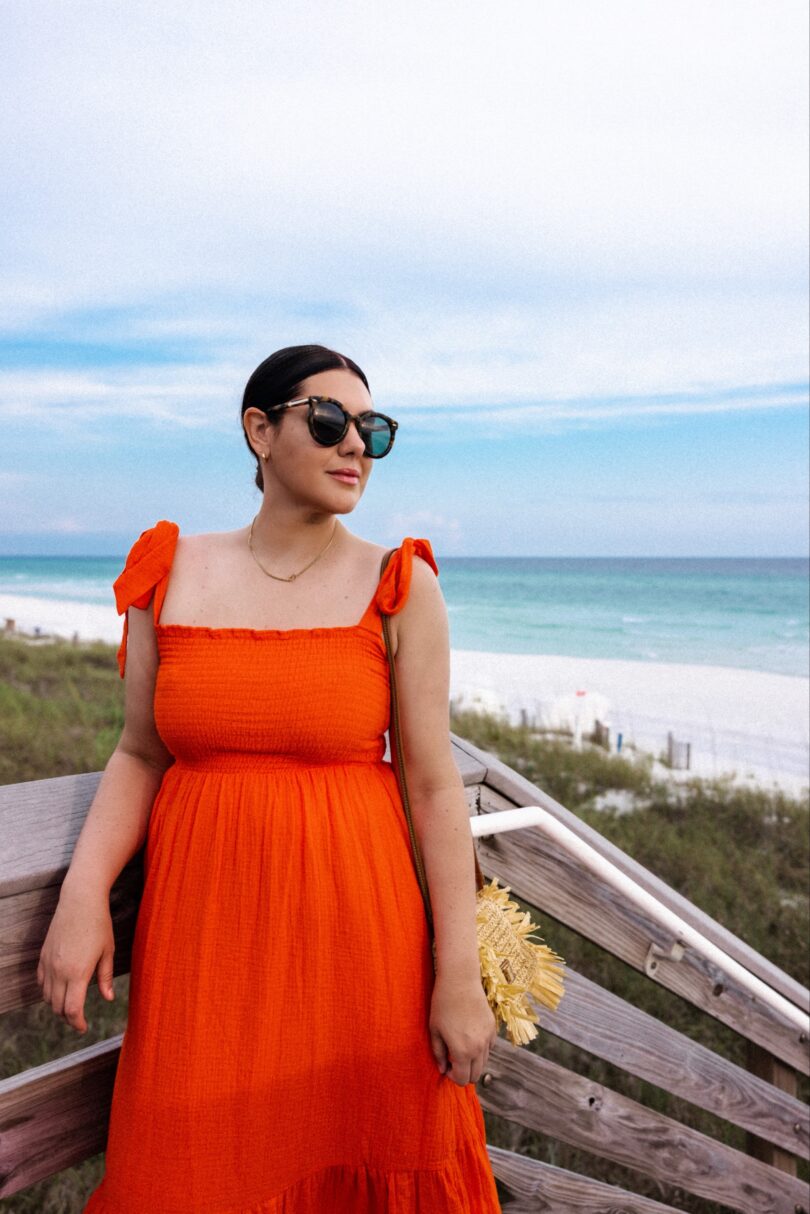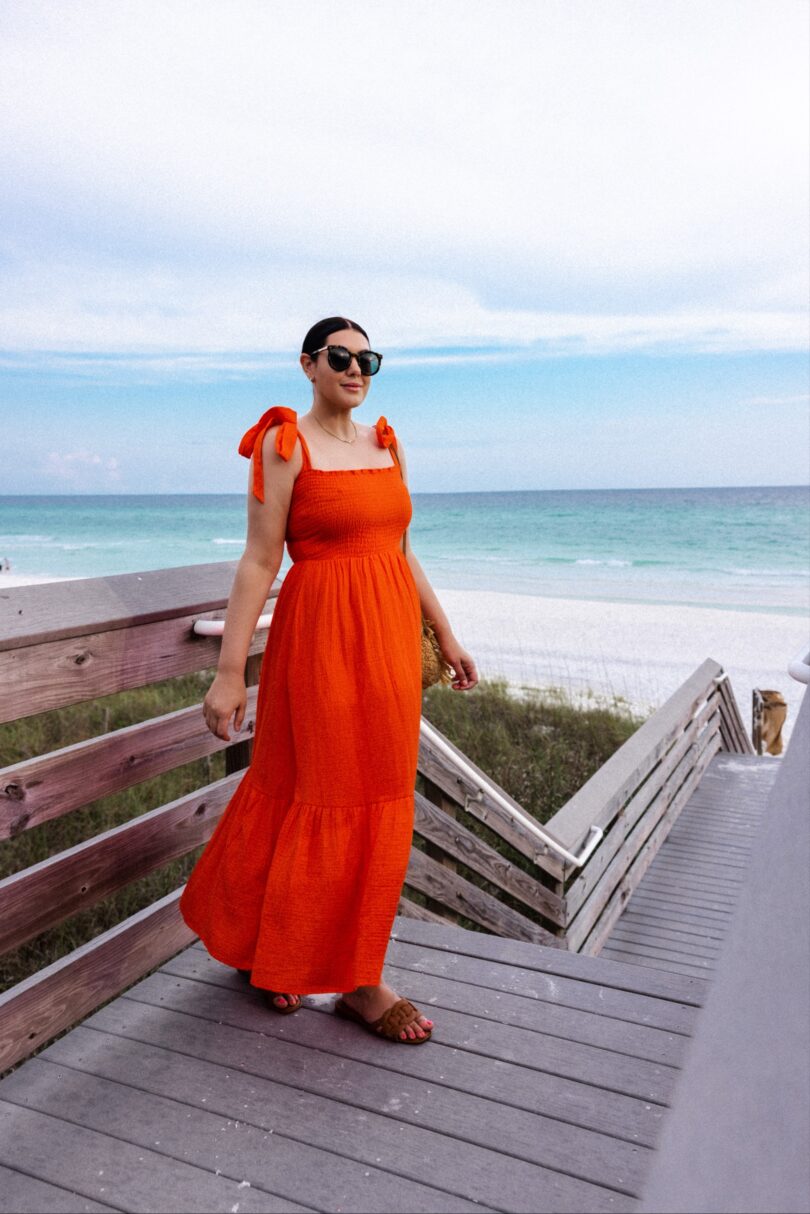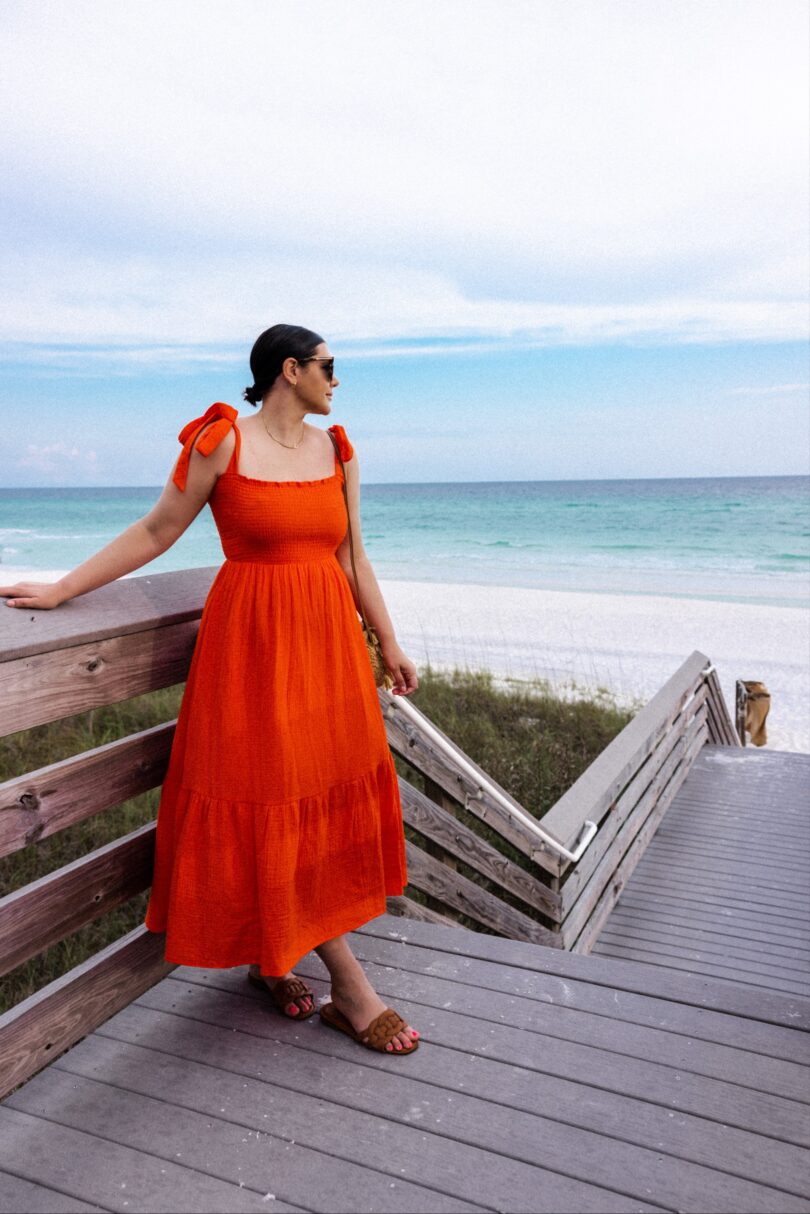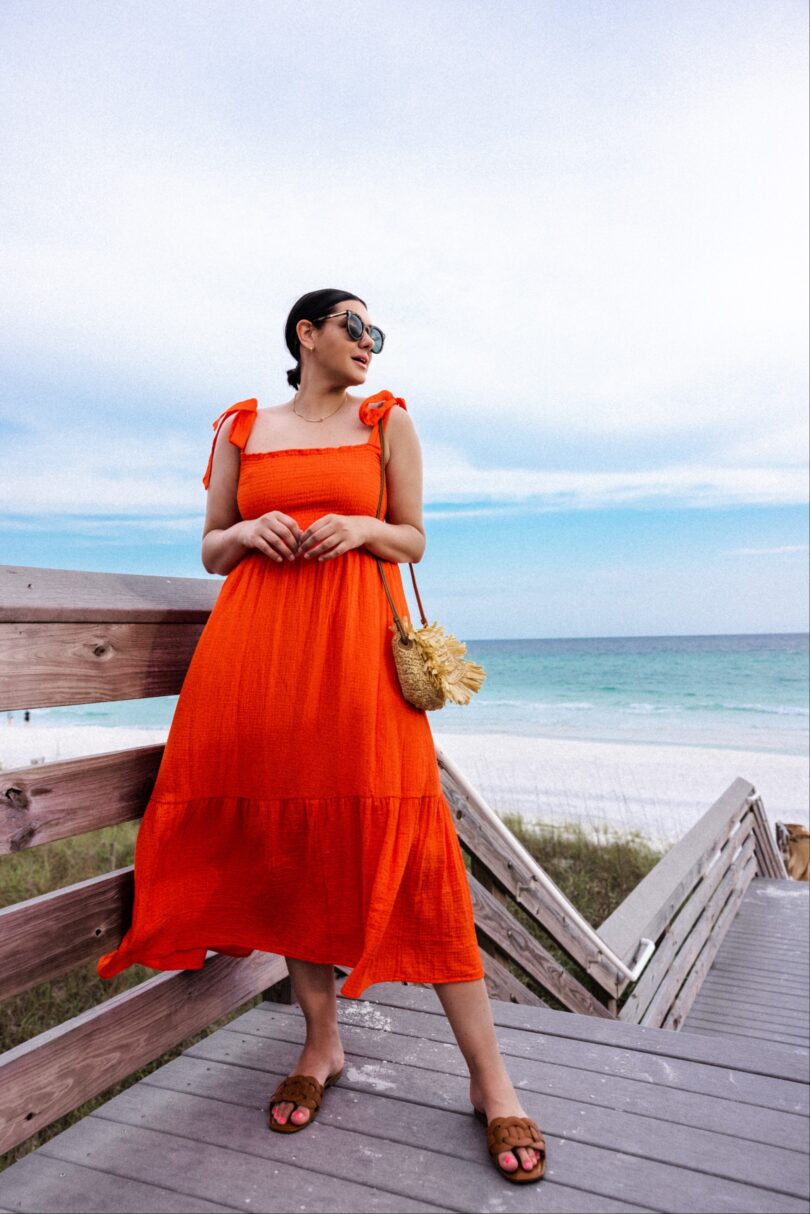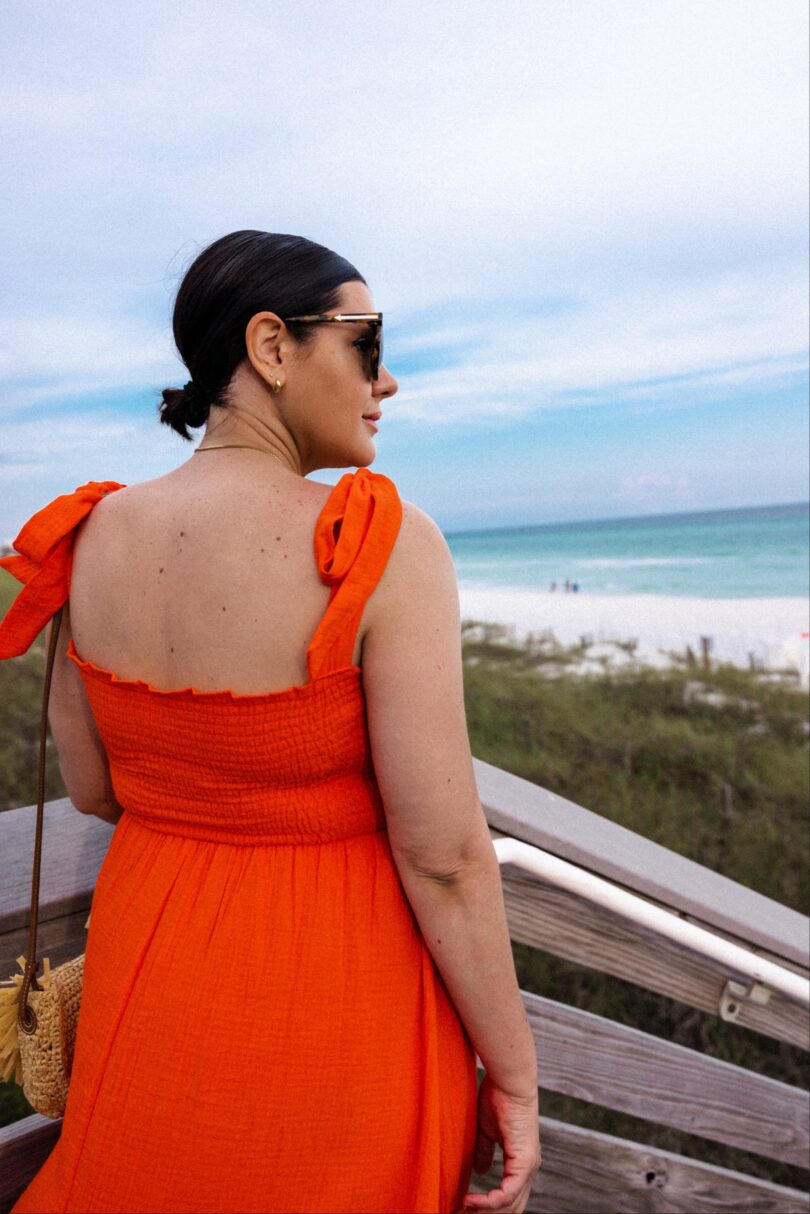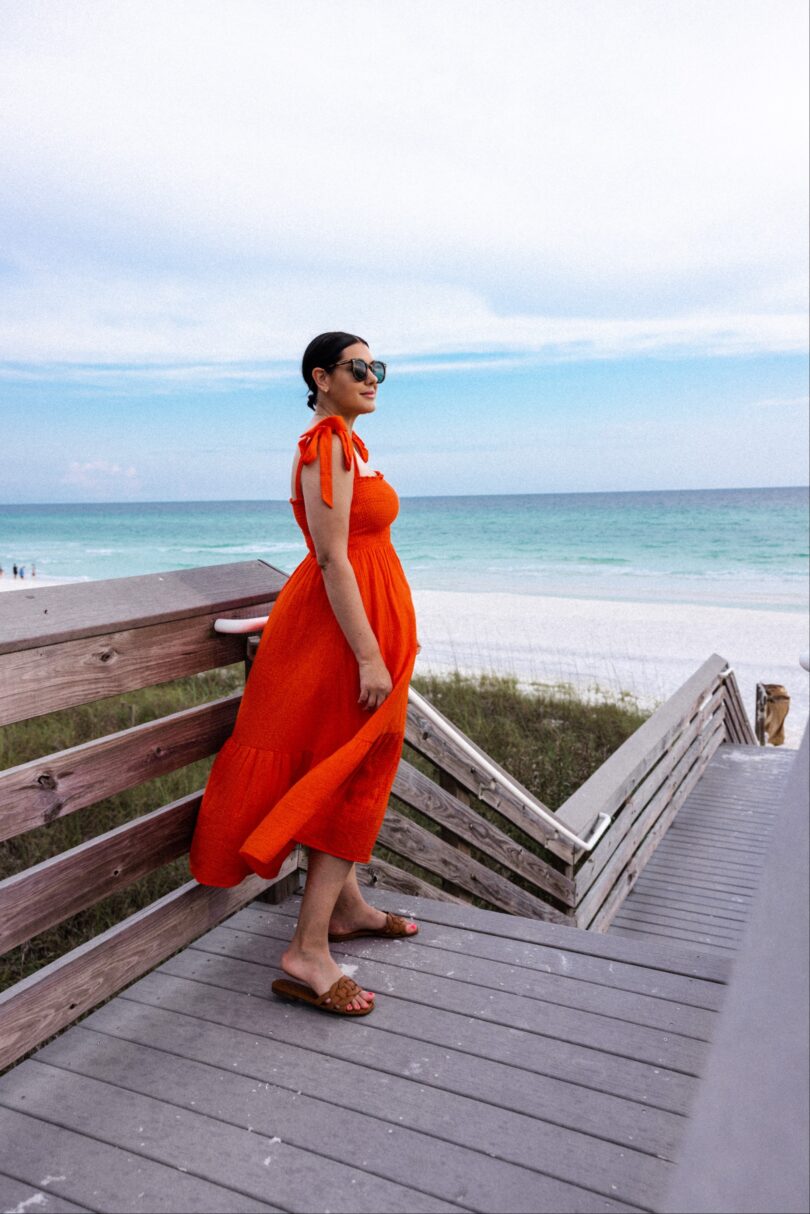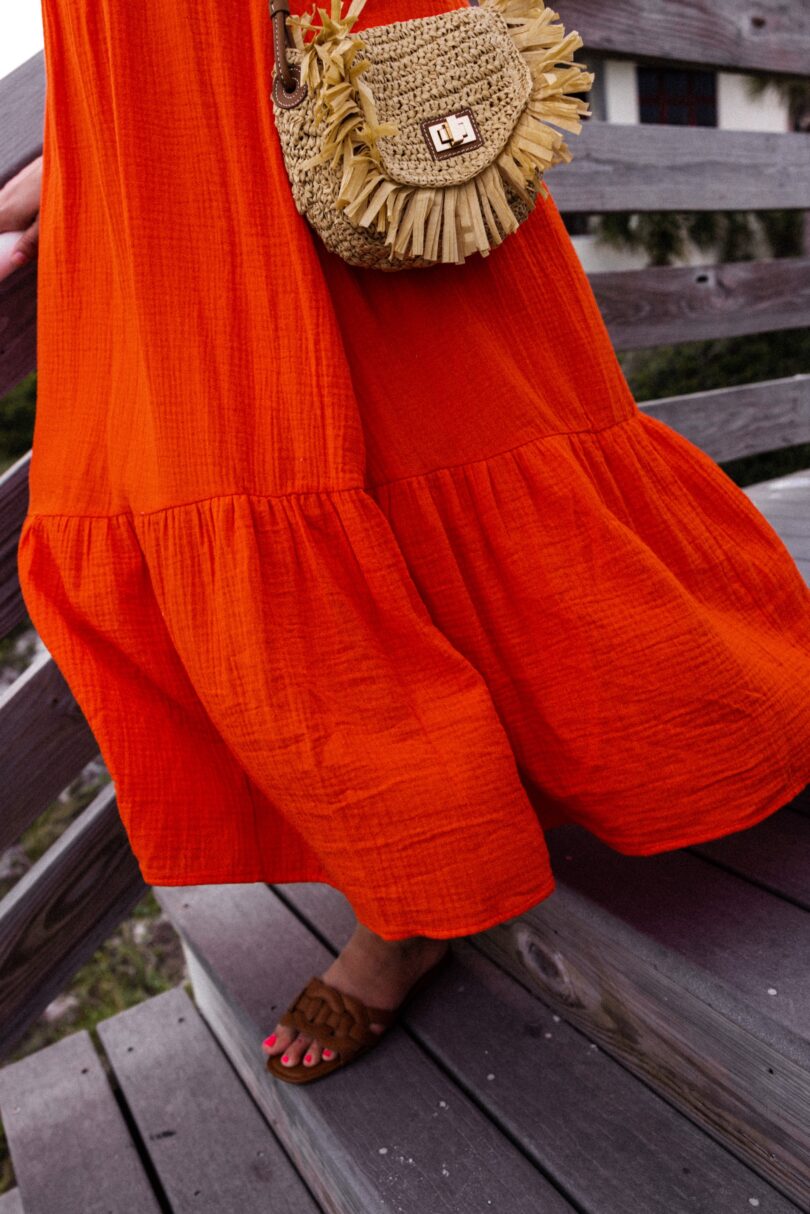 Hello from Seaside, FL! If you follow me on IG, then you already know that this vacation has become my whole personality. I am one with the coast right now. I am sunburned in places that haven't seen sun in 365 and tanned specifically and exclusively on only the tops of my knees. I am a sight to see, that's for sure.
This dress is the epitome of a summer dress. It's gauzy cotton, so it's lightweight nand so comfortable. It's a wee bit snug in the sizing so the bust is the tightest but I'm fine with it. It helps keep the adjustable straps up. (yes the do slip from time to time. I blame the soft cotton because I have no weak shoulders to blame. My shoulders say 'Coulda wrestled in high school' you know?) I just made them extra tight and I was sure to wear a strapless bra because I don't know how to explain this phenomenon but if your busts are right, the straps stay tight. Goes to the beach once, becomes a poet.
You can find this dress here! It's under $70, has some iffy reviews and comes in lots of hues. Speaking of under $100 and from Nordstrom, don't sleep on these leather sandals. I am telling you! They are a good deal.
Goodbye for now. The ocean is calling me to come get the backs of my legs sunburned.