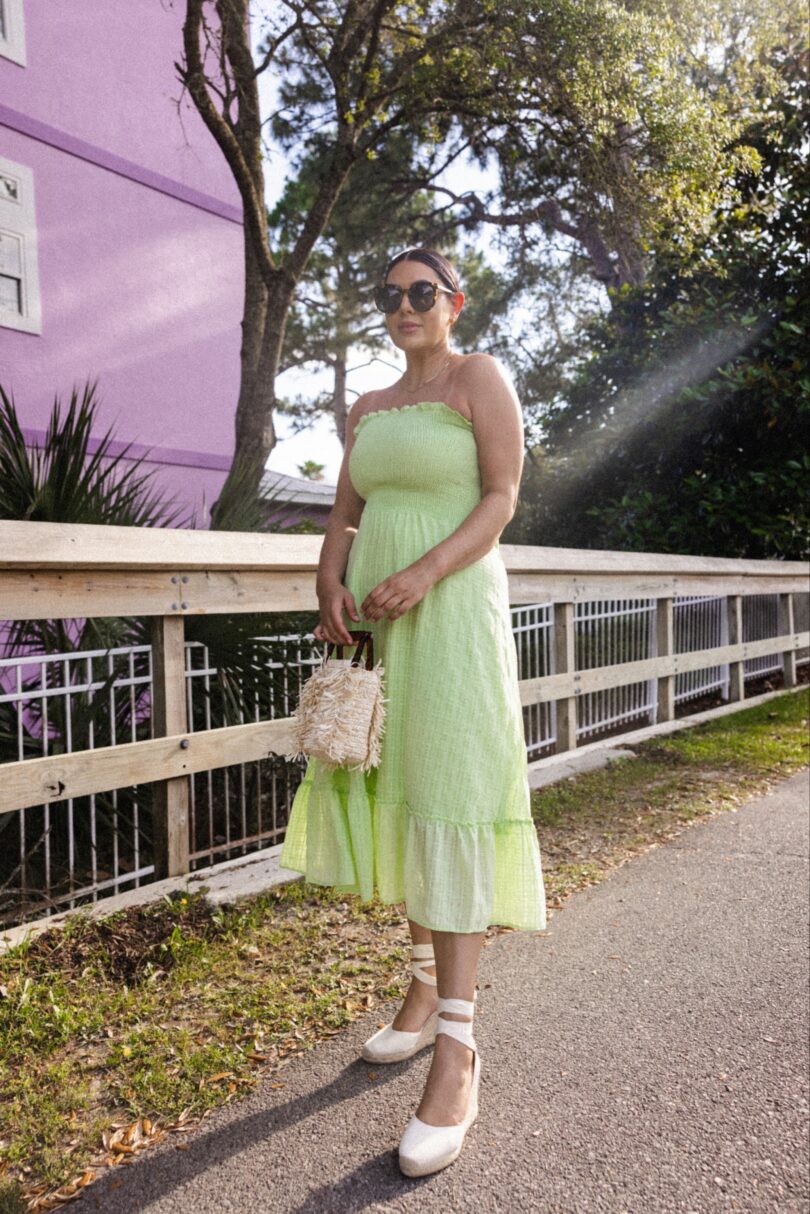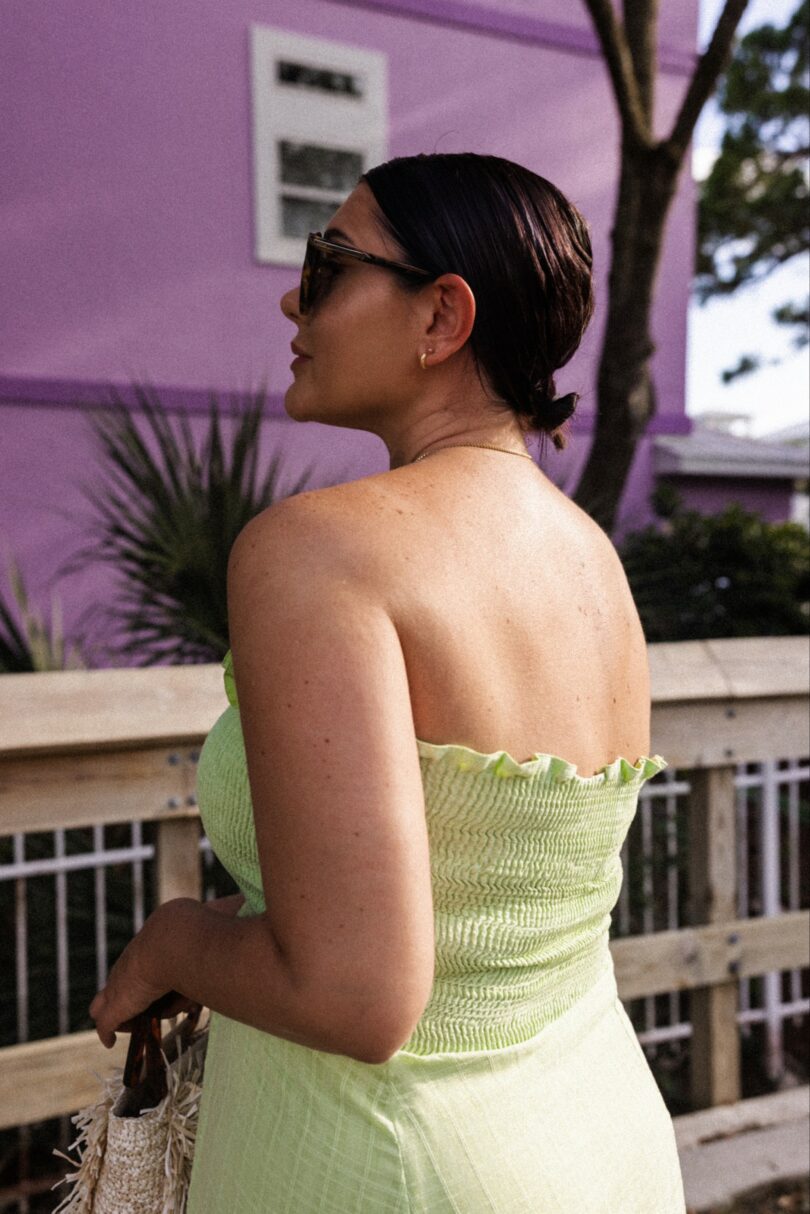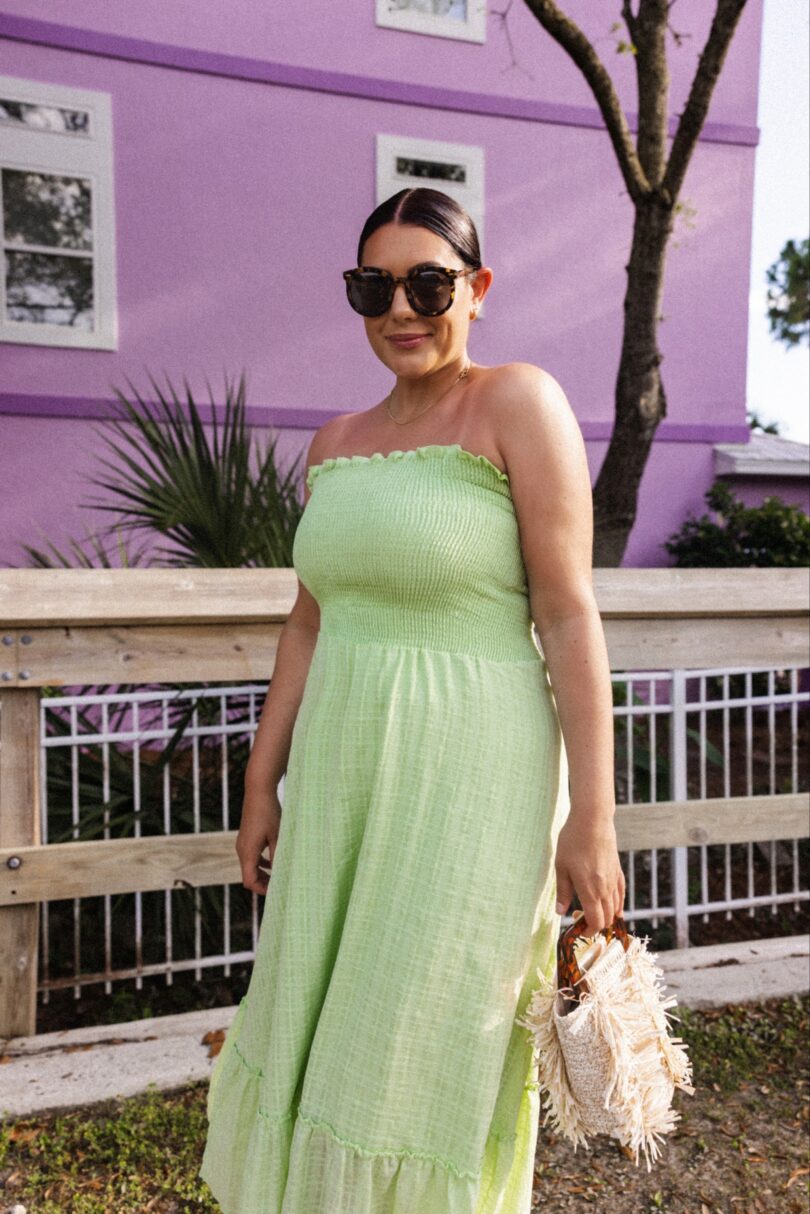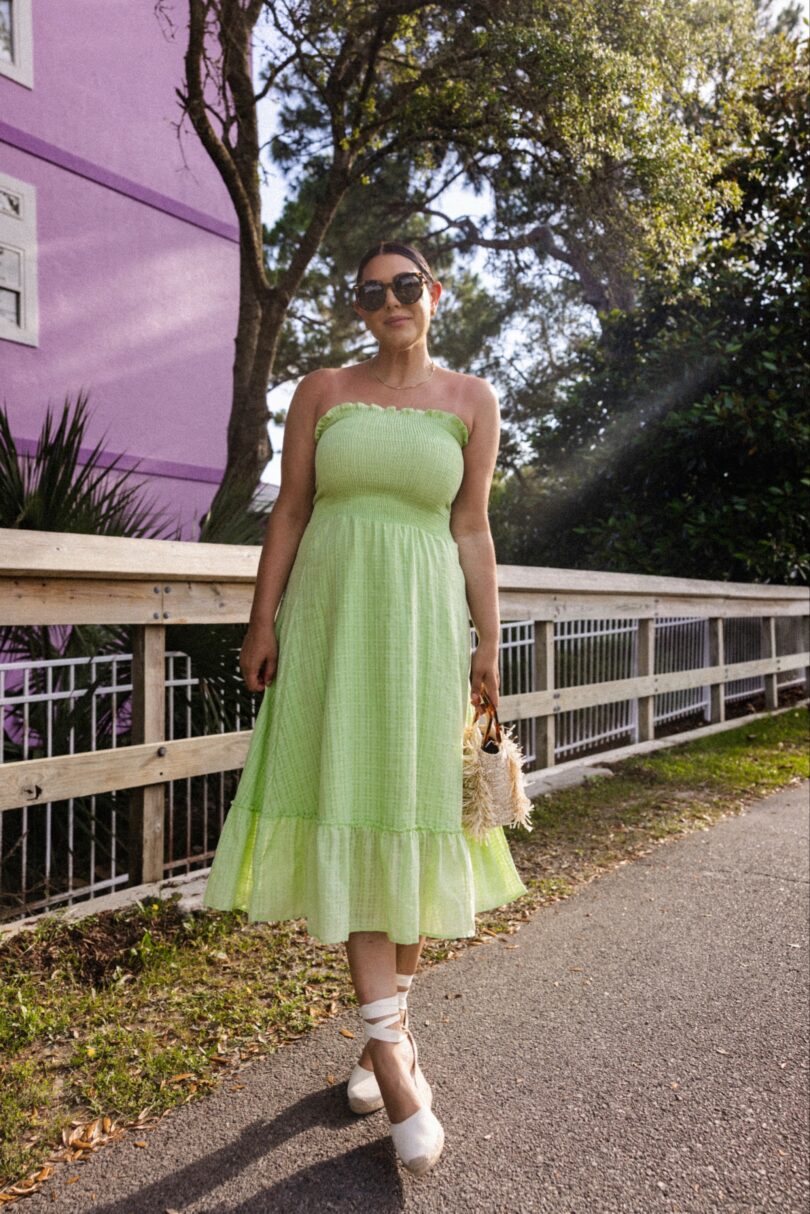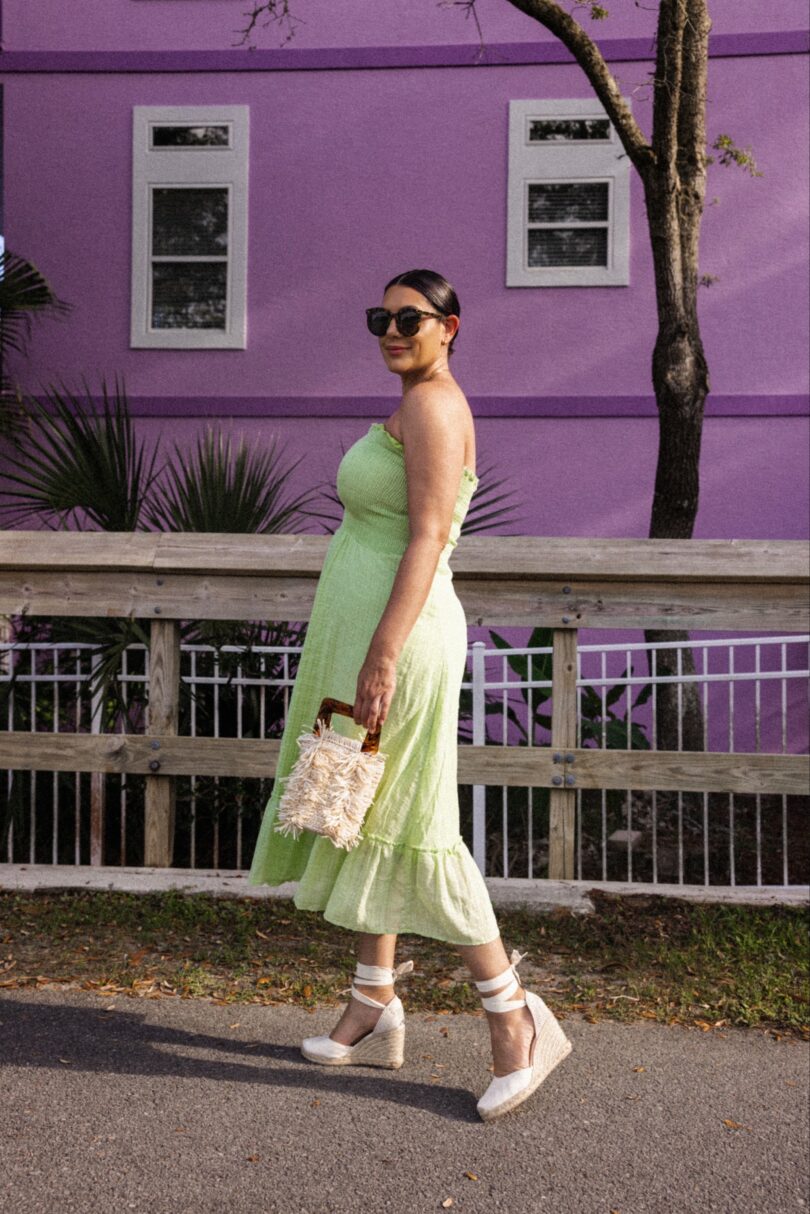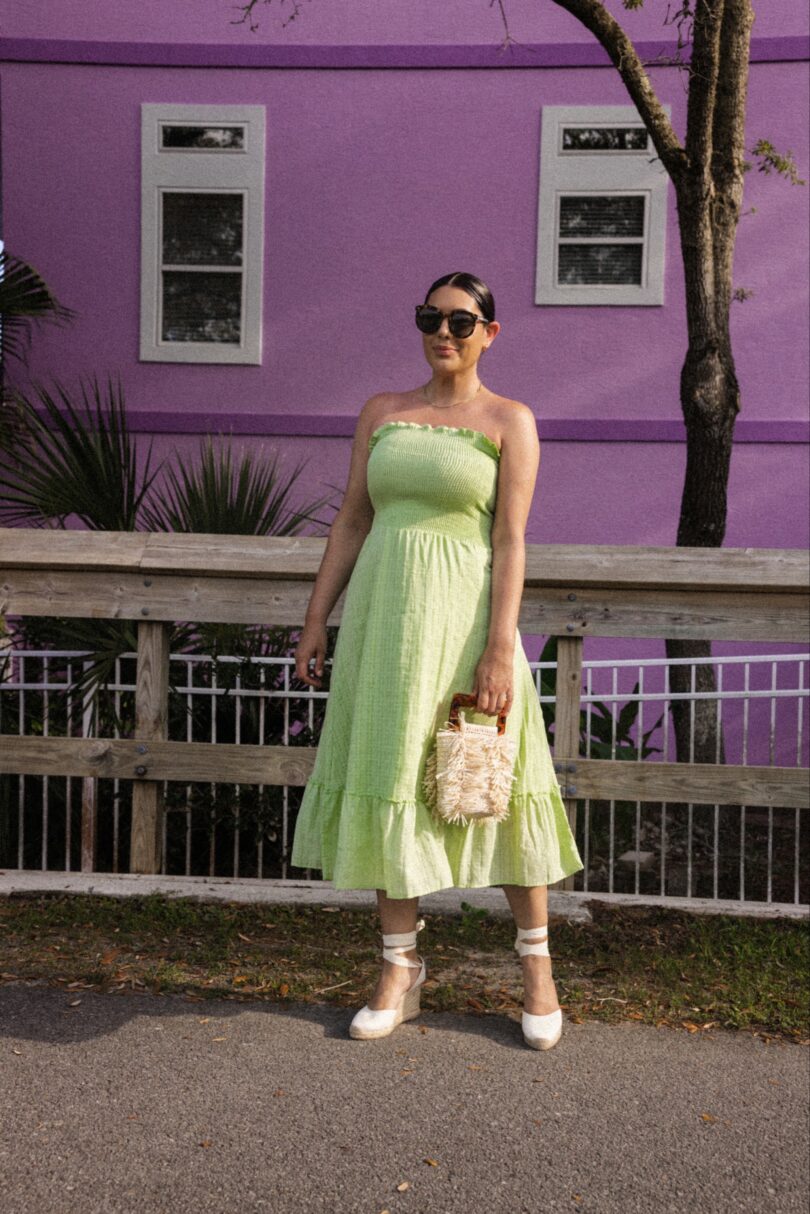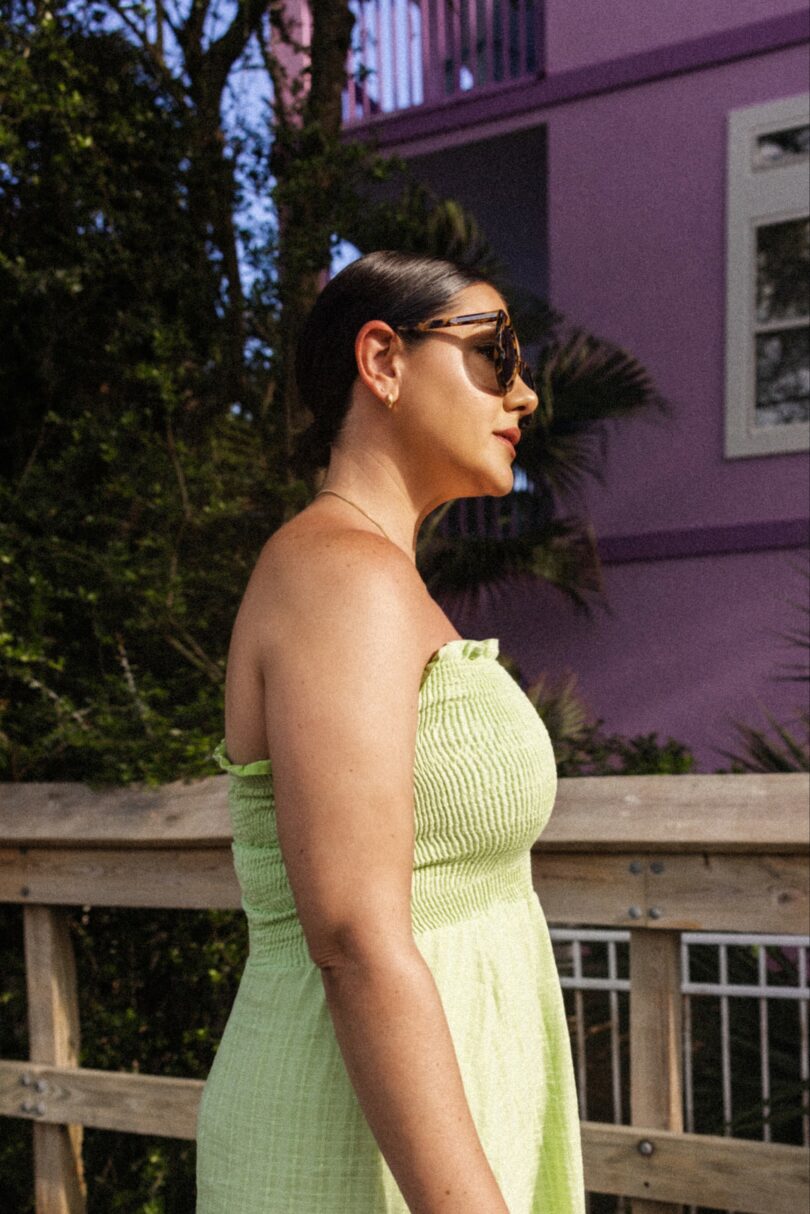 I found this dress this spring at Shopbop and I didn't really have anywhere to wear it to per se. But I just knew I WANTED to wear it somewhere. When we planned our beach trip, I knew this dress was meant to be. However after wearing it, I realize that this is just one of those summer dresses. You know the ones – the ones that you wear over and over and over again. It's soft, it's comfortable to wear….even if I have to wear a strapless bra. I'm used to the abuse of a strapless bra by now; numb to the pain. (This one is Third Love and I like it, it's my second favorite. It does make my boobs even bigger, as you can see here.  Don't mind me, just carrying around two melons in a slingshot like it's no big deal.)  You could also wear a bandeau, which is a little bit of a softer look and feel, just FYI.
I love this brand, Peixoto. It's very beachy and summery and that's all I want to be all year long. Did you know that about me? I hate winter. I hate January and February and the anxiety it brings along with it's dystopian grey skies. So when I see a happy pretty dress I am so drawn to it and the sunny days I know it represents. Now you might not love a bright green, but this really is a subtle lime. I promise — we've been together too long for me to lie to you. Plus I'm a bad liar. I smile the whole time and then one too many details. But now that purple house? Not subtle.
You can find my dress here! It runs TTS. 
PS: J.Crew just released there new June collection and these espadrilles and this clutch is from the new new! I got a preview of some of the items and this clutch is gonna sell out, I just know it! Perfect summer vacation bag.