I wanted to share a few of my favorite pieces I kept from my try on's last month. These are a mix of my favorites AND best sellers too! I'll leave a quick review below each one.
Nordstrom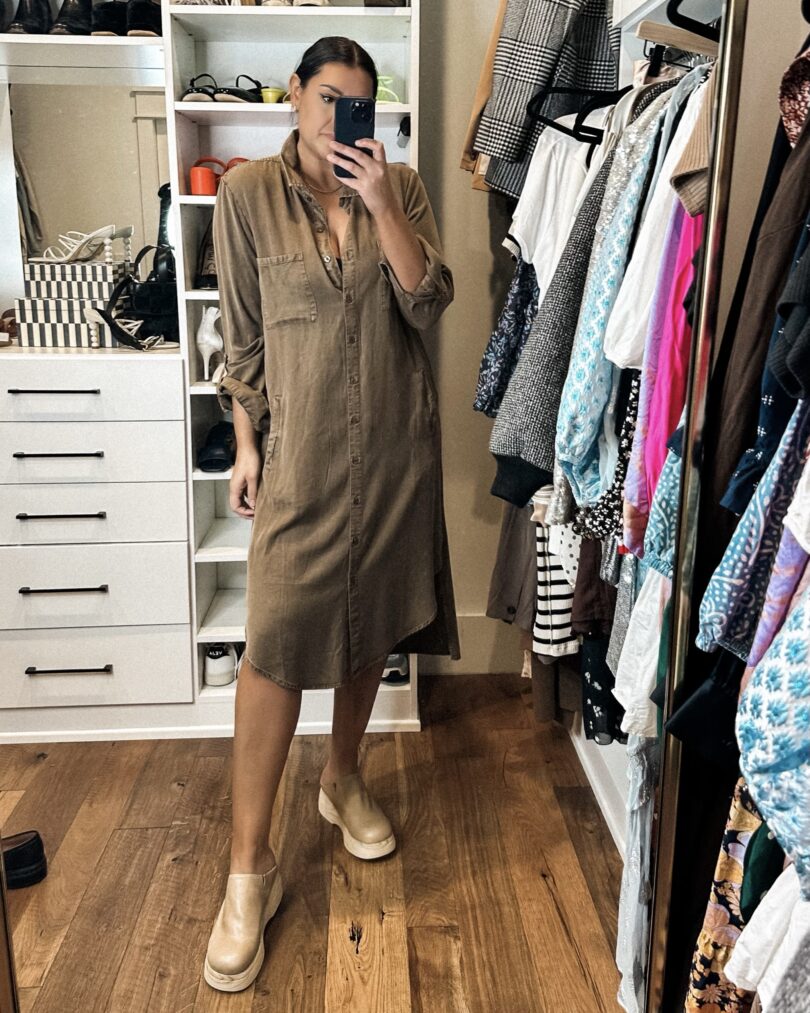 Shop my dress here. | Remember when I said this dress was a best seller? It really is! I've gotten a few questions on how to style it, so I think I'll be doing that in the near future. I am in the XL, probably need the large but I got freaked out by reviews so I went up two sizes. It does run small overall but just one size up and you'll be good.
Styled with Free People clogs.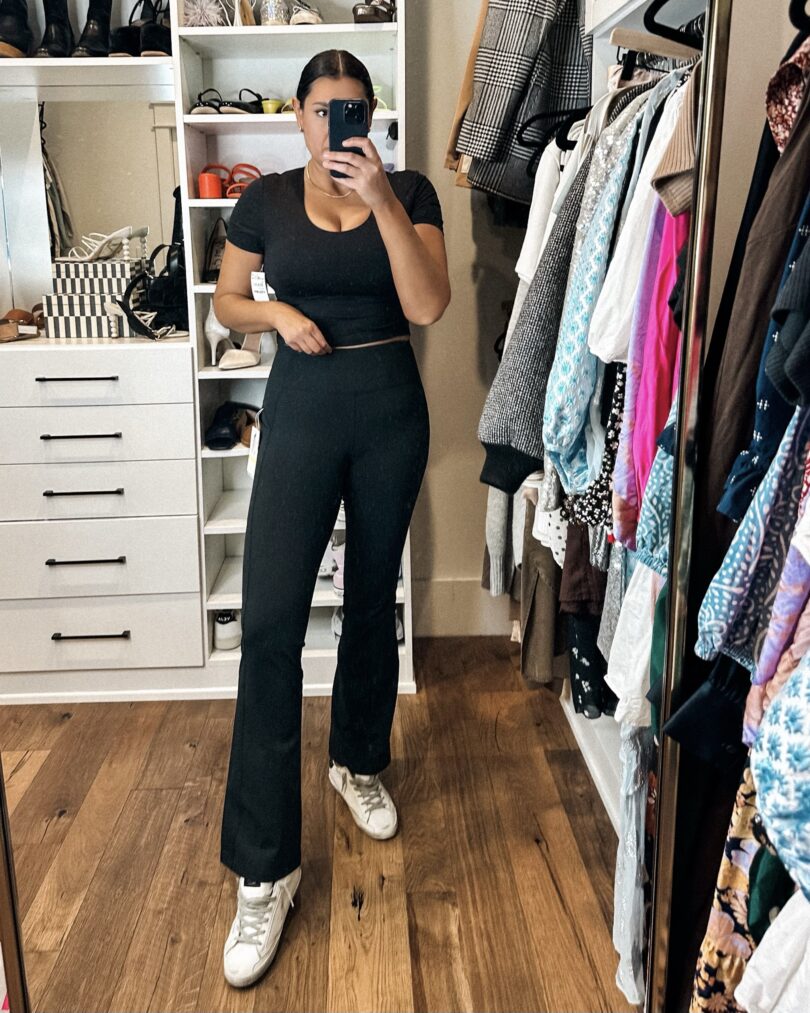 Okay so hear me out — I LOVE FLARE LEGGINGS. That's it, that's all I got. I am in the medium of these, they fit like a damn glove. Stretchy and thick, so they hold you in real nice.
This top is WILD. It has a built in bra and it makes your boobs real…bouncy. I mean you can practically see them bouncing here. Size up for more room / less bounce!
Shop the tee here | Shop the leggings here.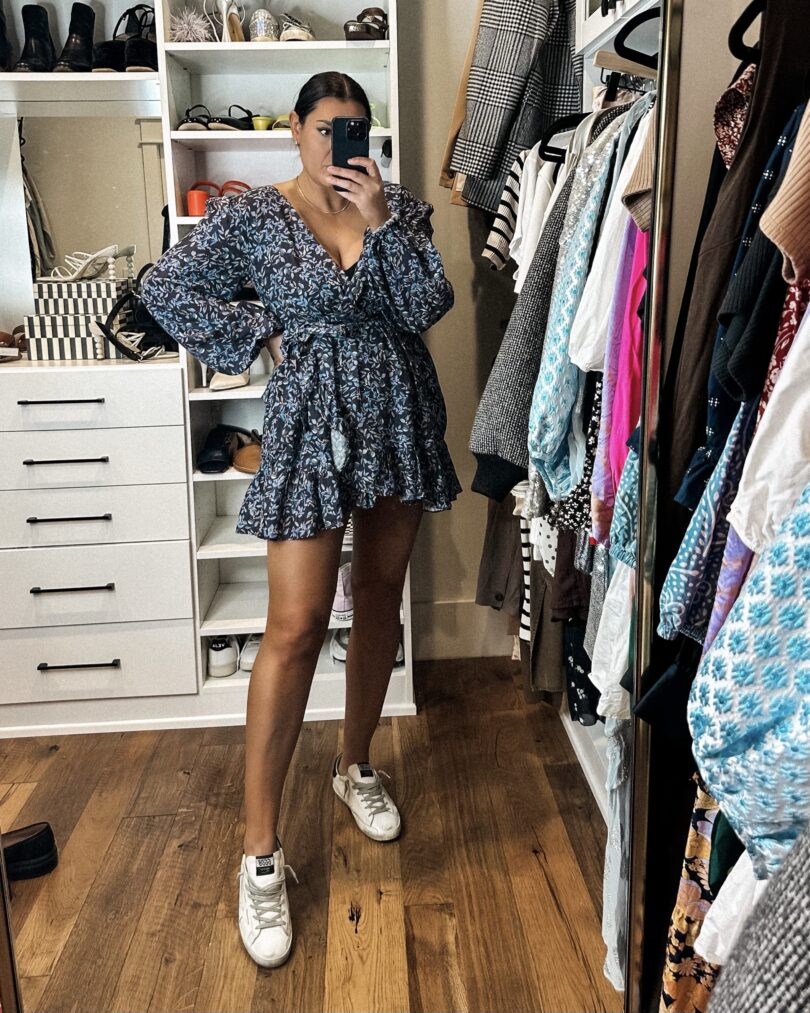 Shop the dress here. | I am in the 8 and it runs looser in the chest, which I love! I can not wait until it is warmer here to wear this exact outfit. It runs generously, size down as needed. Gorgeous dress, let's be twins this spring, k?
Styled with Golden Goose Sneakers | Similar Look
Amazon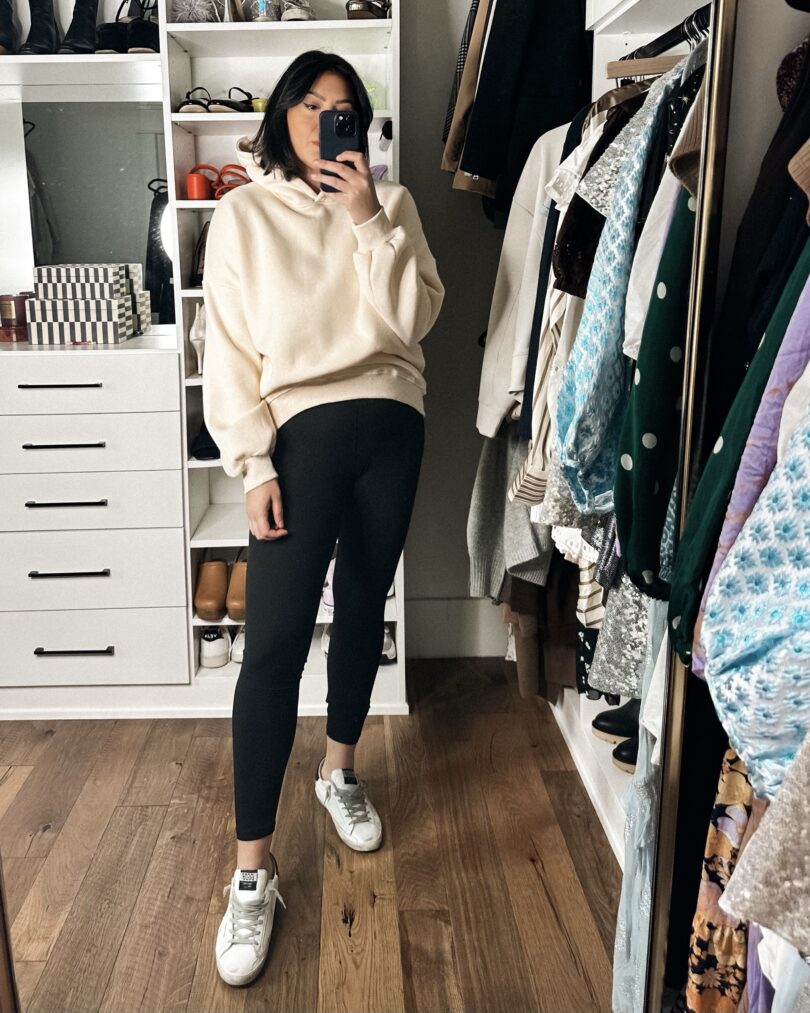 Shop the oversized hoodie. | I am in the large. It is the softest, softest, softest sweatshirt inside. It has stay soft after a good washing, too. I sized up for extra coziness.
Shop the leggings. | I am in the small in the leggings. Super soft, buttery fabric perfect for lounging.
Styled with Golden Goose Sneakers | Similar Look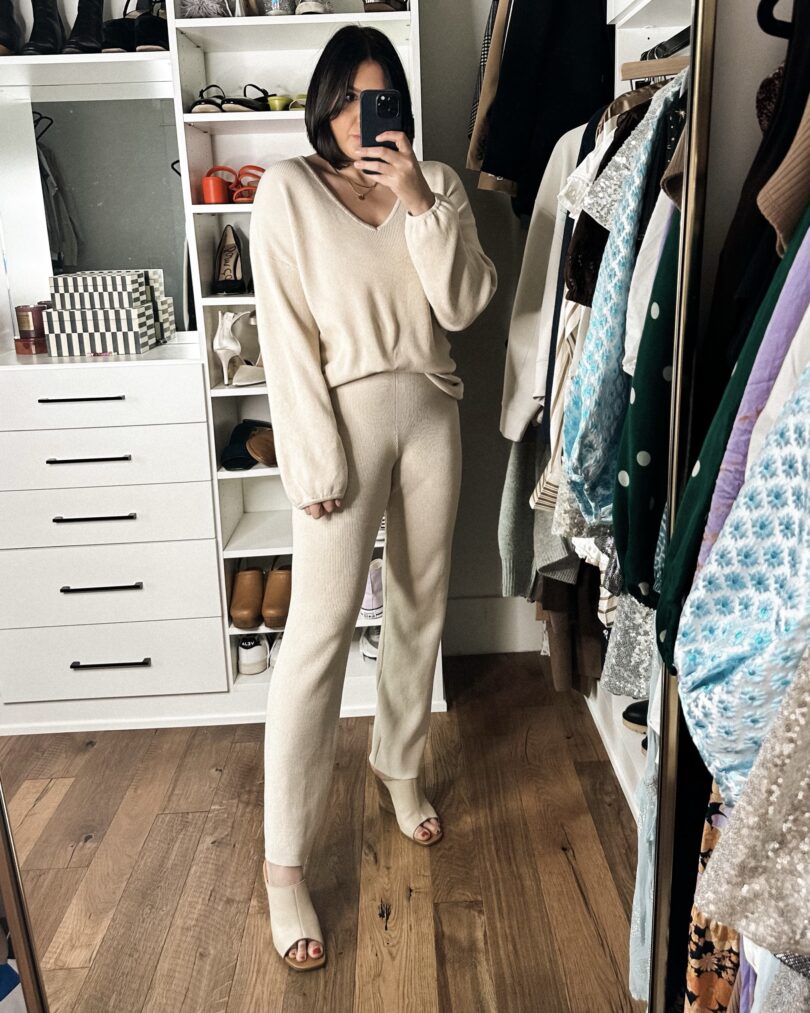 Shop the sweater set. | I am in the large of this set. Yes, it's a twofer set! I sized up because ya just never know, you know? It runs TTS, so this is a bit loose in the top, the arms fairly long, too. The pants would fit just as well in mediums, I believe. So don't size up! TTS. (Also it smelled weird when I got it but one wash and it was just fine. Not sure why it smelled, but I don't ask questions when I don't want to know the answers.)
Styled with See by Chloe mules (2014) | Similar Look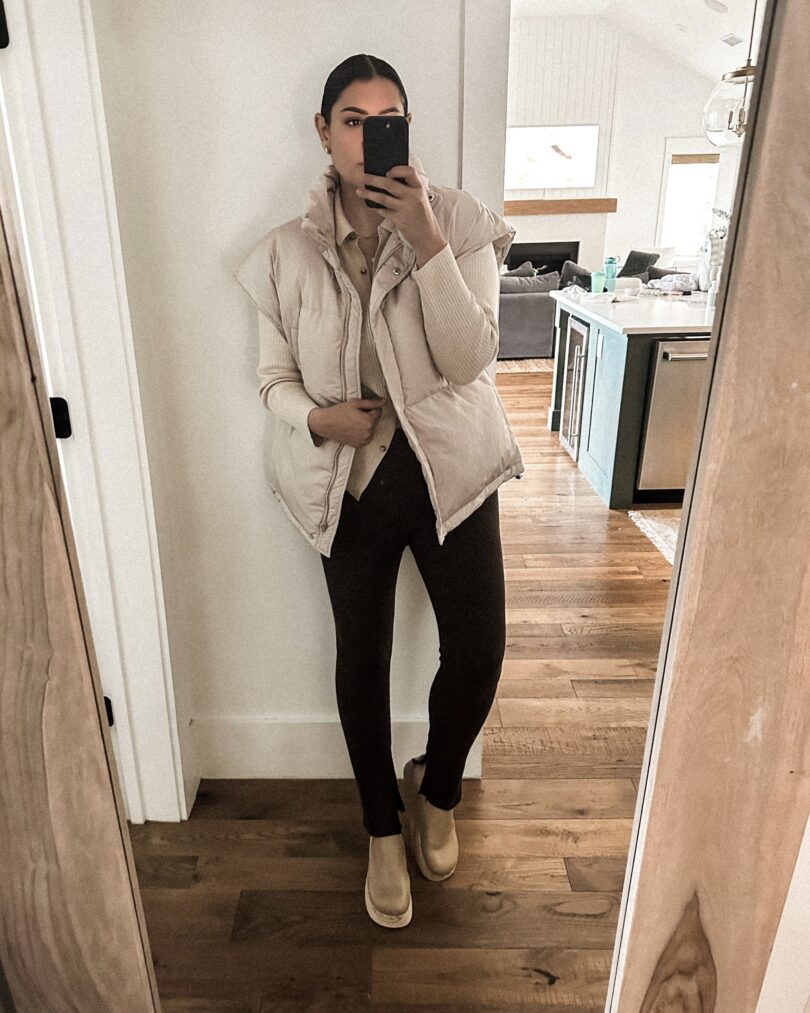 Shop the puffer vest. I am in the medium of this vest — no need to size up, it's already perfectly oversized. So soft and somehow lightweight.
Shop the lounge pants (Revolve). I wear the medium in this brand. Nice lounge weight, I wouldn't recommend for working out. They are a bit thick for that business.
Target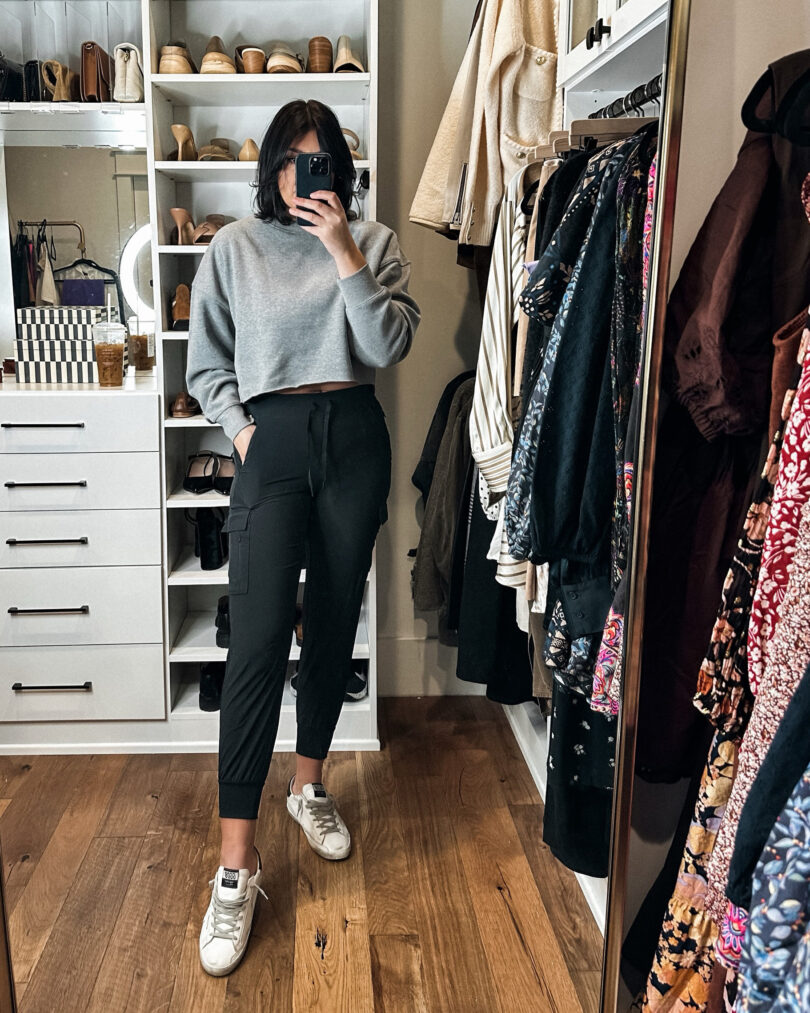 Shop the sweatshirt. | I am in the large but recommend the medium for myself. And for you if we are the same size. It runs generously so don't size up.
Shop the cargo pants. | SO cute! Love these from Target, they are a really great look alike to some Zella ones at Nordstrom and a pair at Athlete. Fit is good, slightly snug on the hips but what's new. I'm in the medium. TTS.
Revolve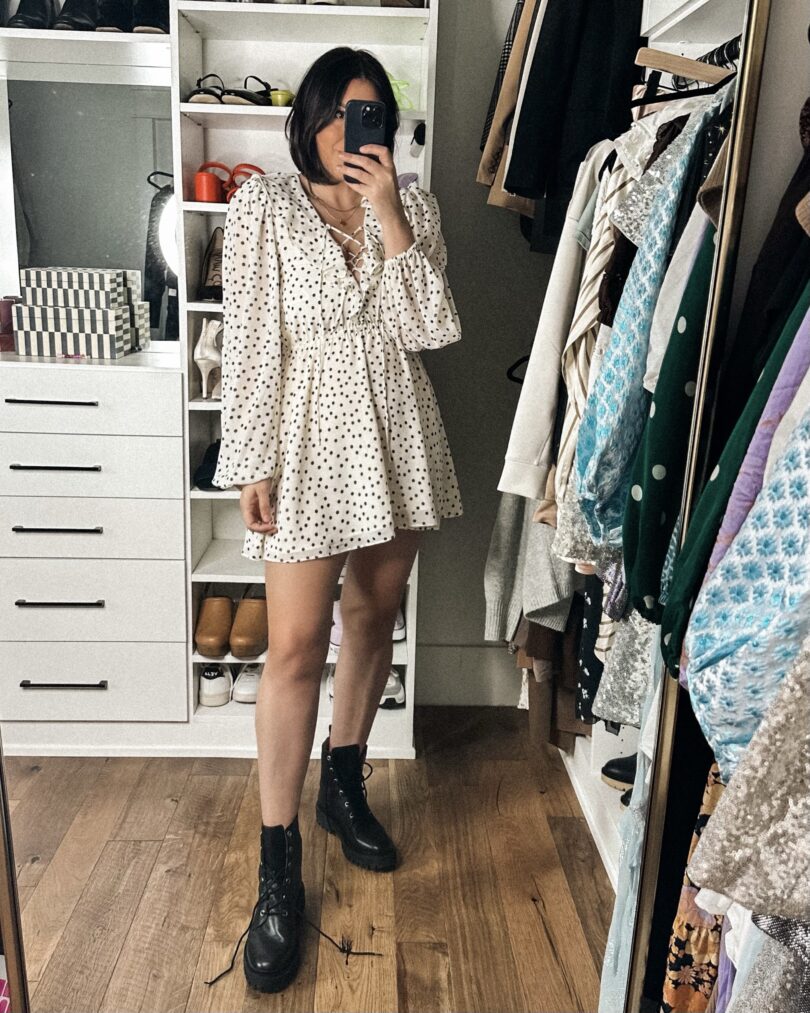 Revolve sent me a few things to try on and these two were my favorites! This dress is DARLING. It's got heavy 2008 vibes and I am here for it. The top is a lace up so it does show your bra. But I don't care because…well, apathy. I am in the large, fit is loose so no need to size up just for length! It is fully lined, as well.
Find the boots here (Madewell).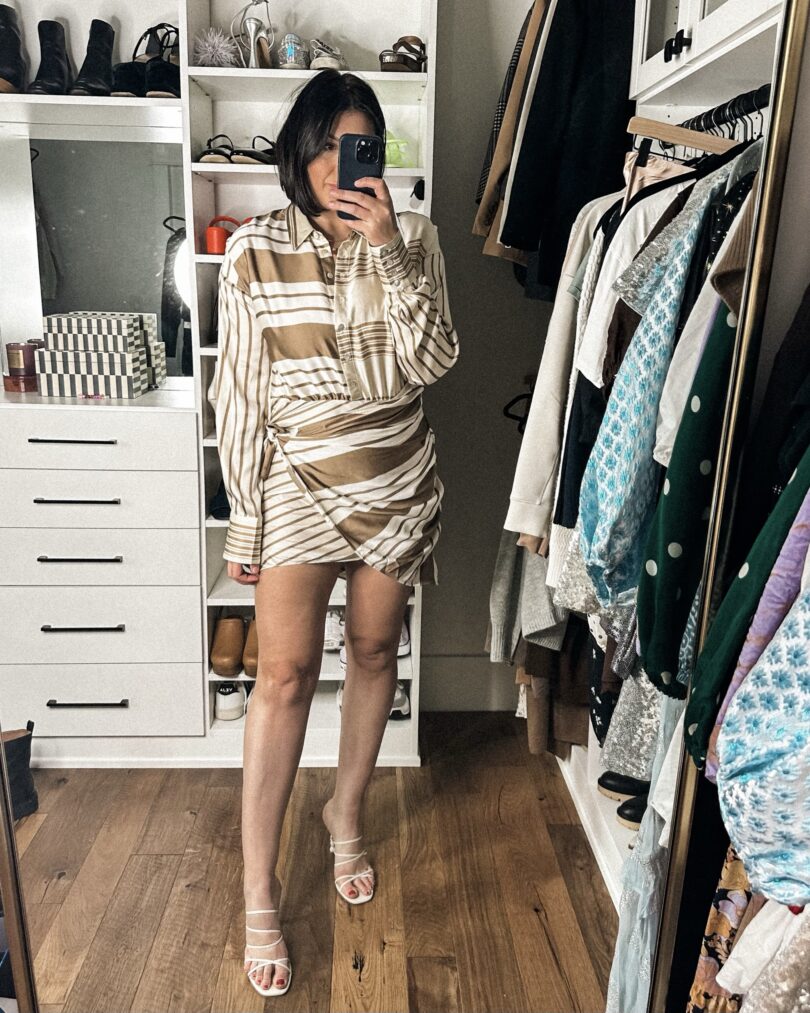 THIS DRESS. We just booked our 15 year anniversary trip to Cabo and you better believe this dress is coming with me! Now it runs so small. Like teeny around the hips, so I am in the large and I will not be bending down at all. But that's fine. She gorgeous. (Comes in three colors! size up for hips! Boobs are surprisingly fine.)