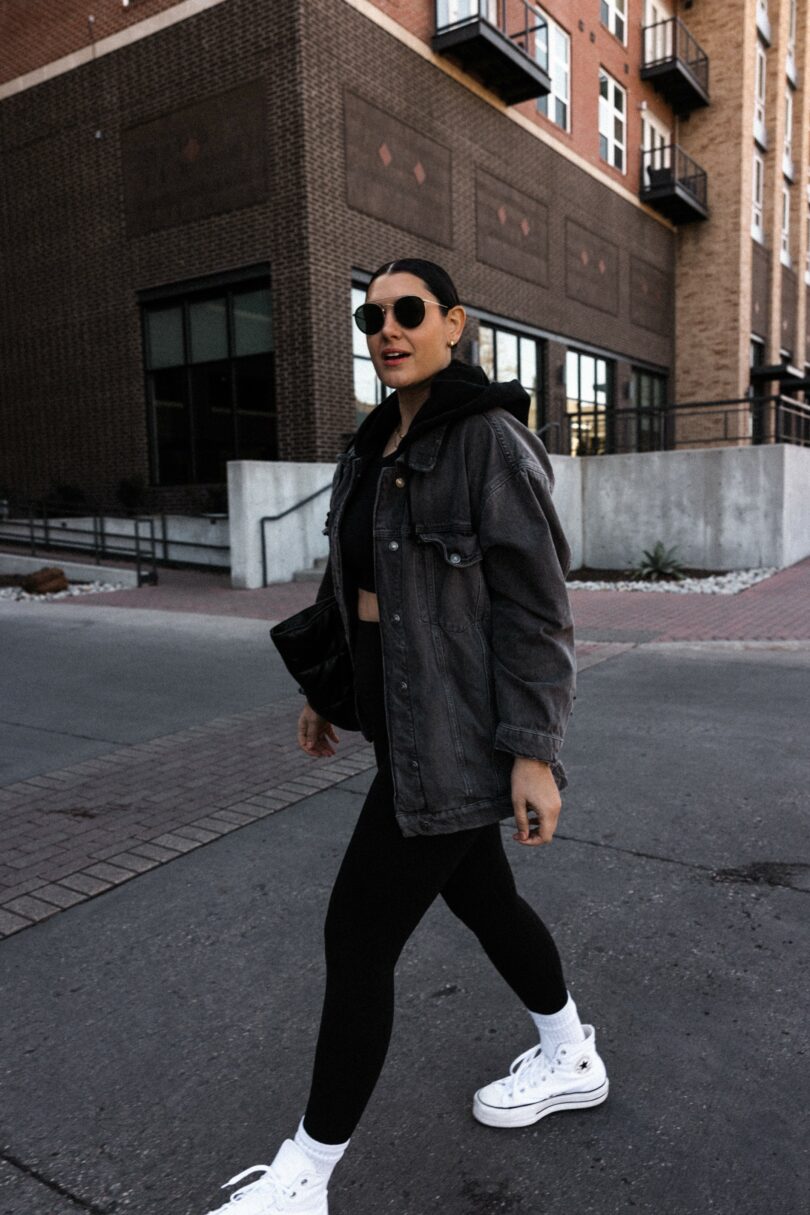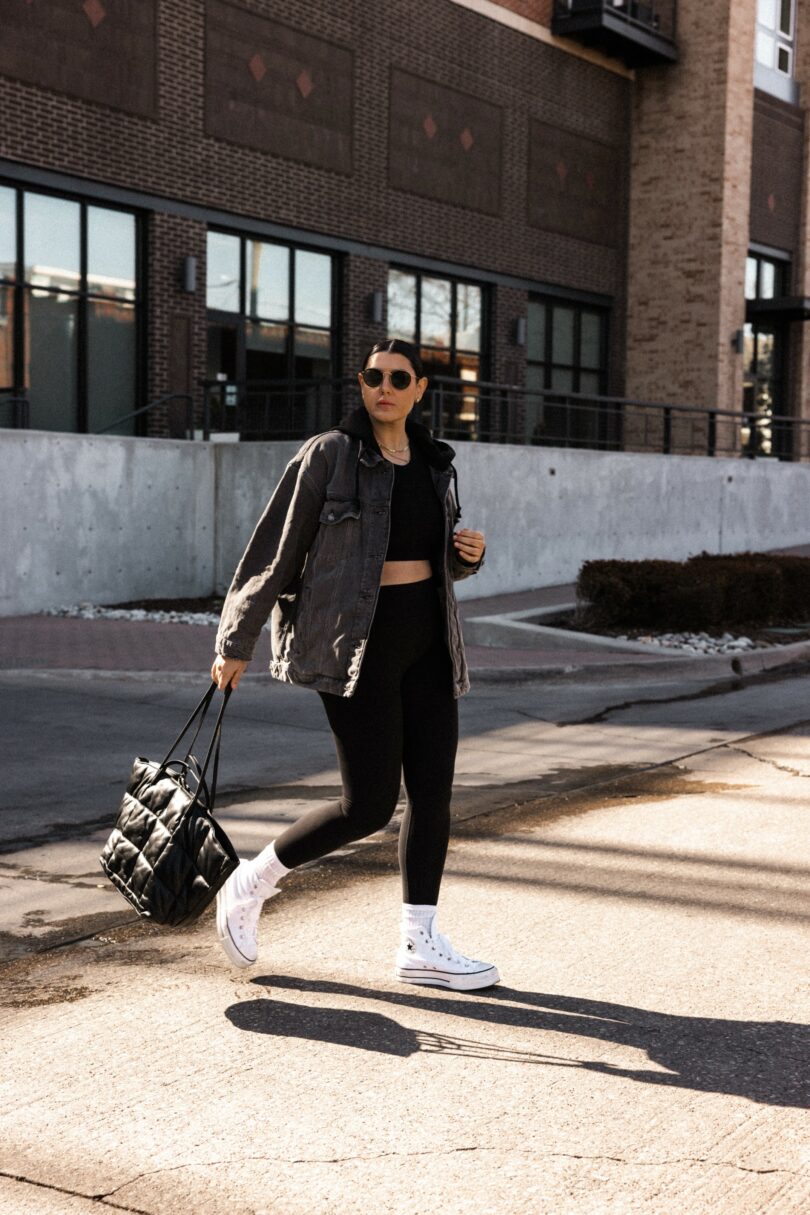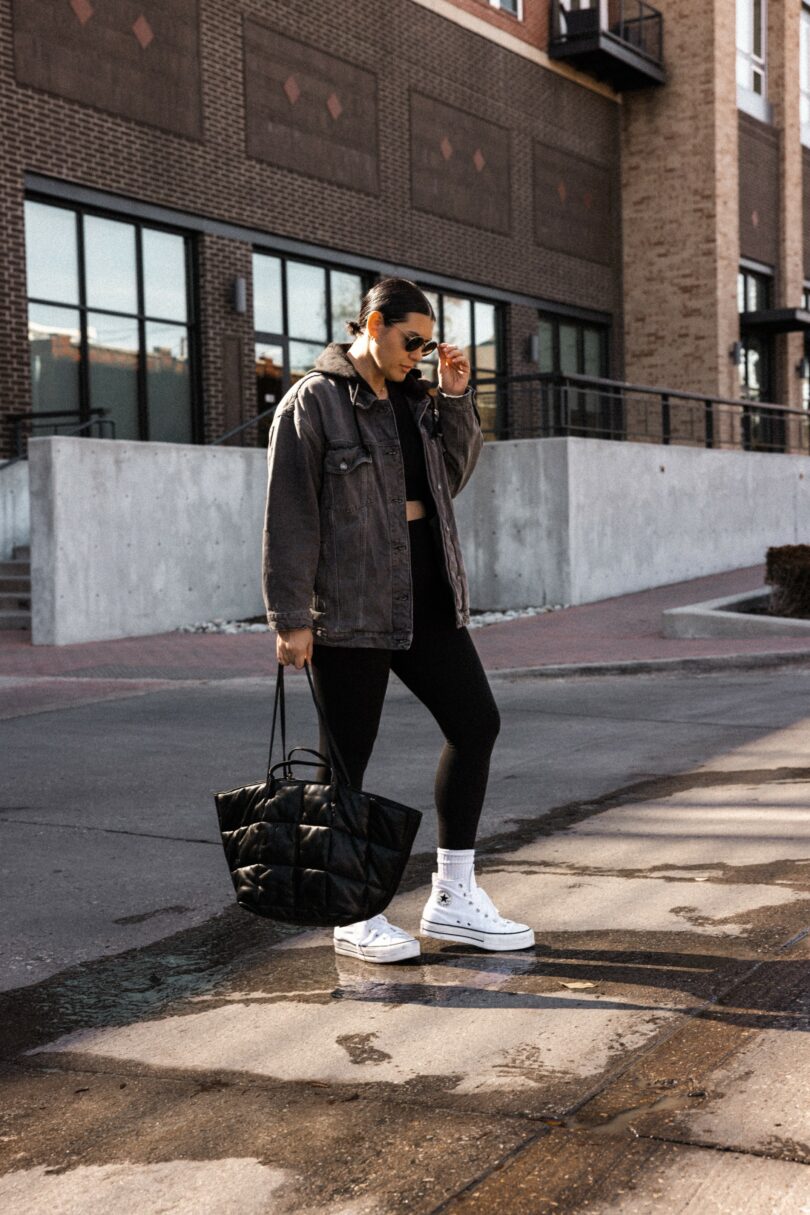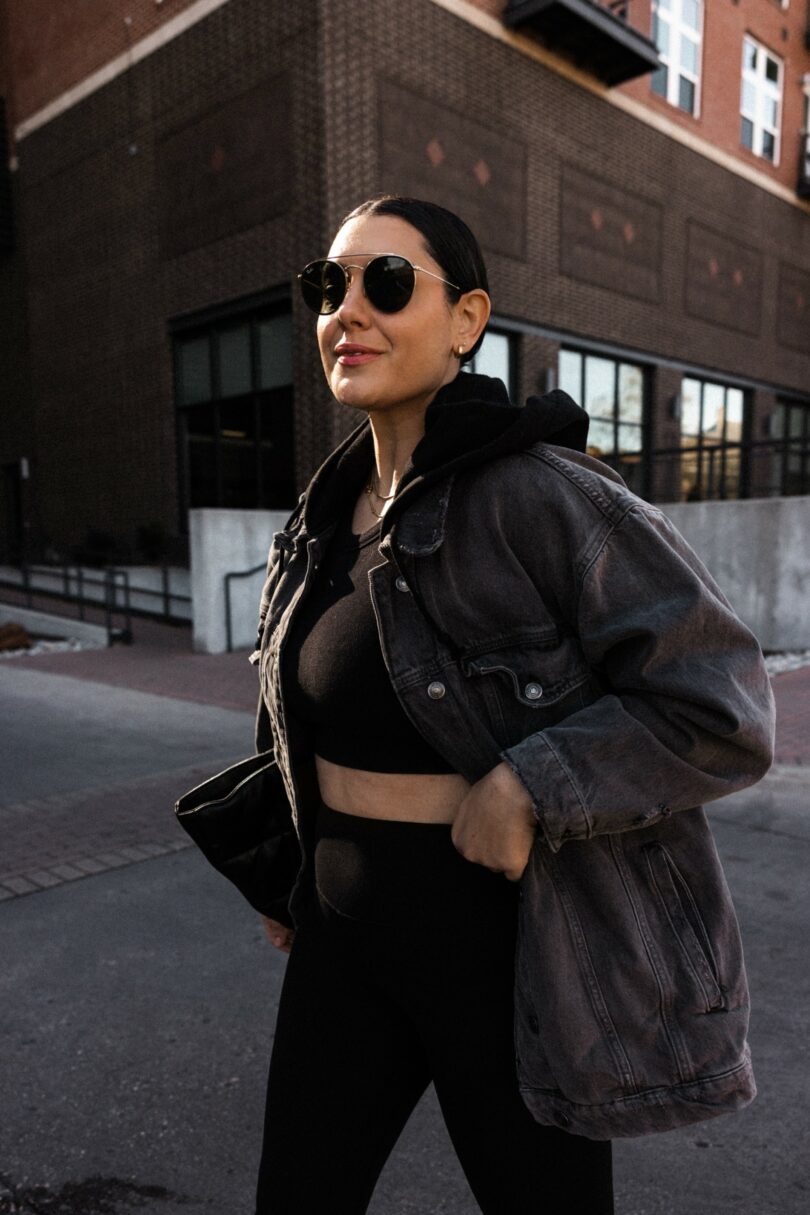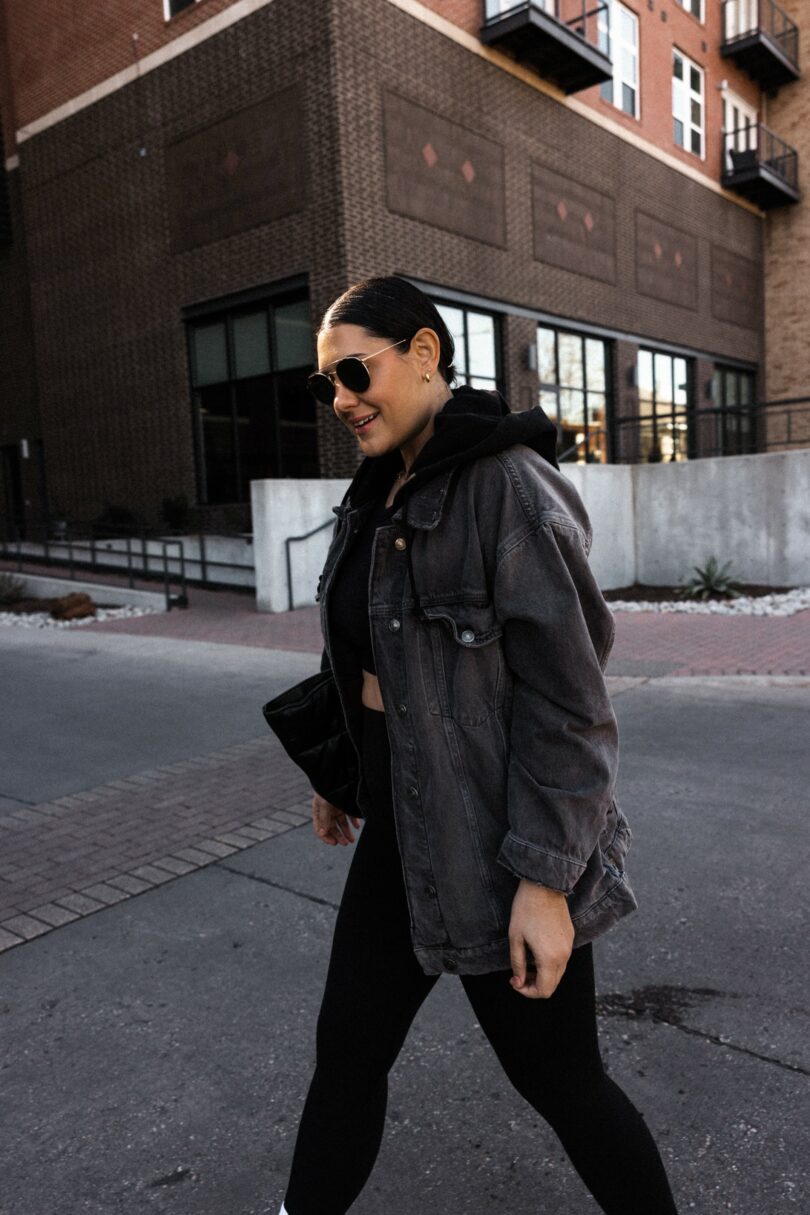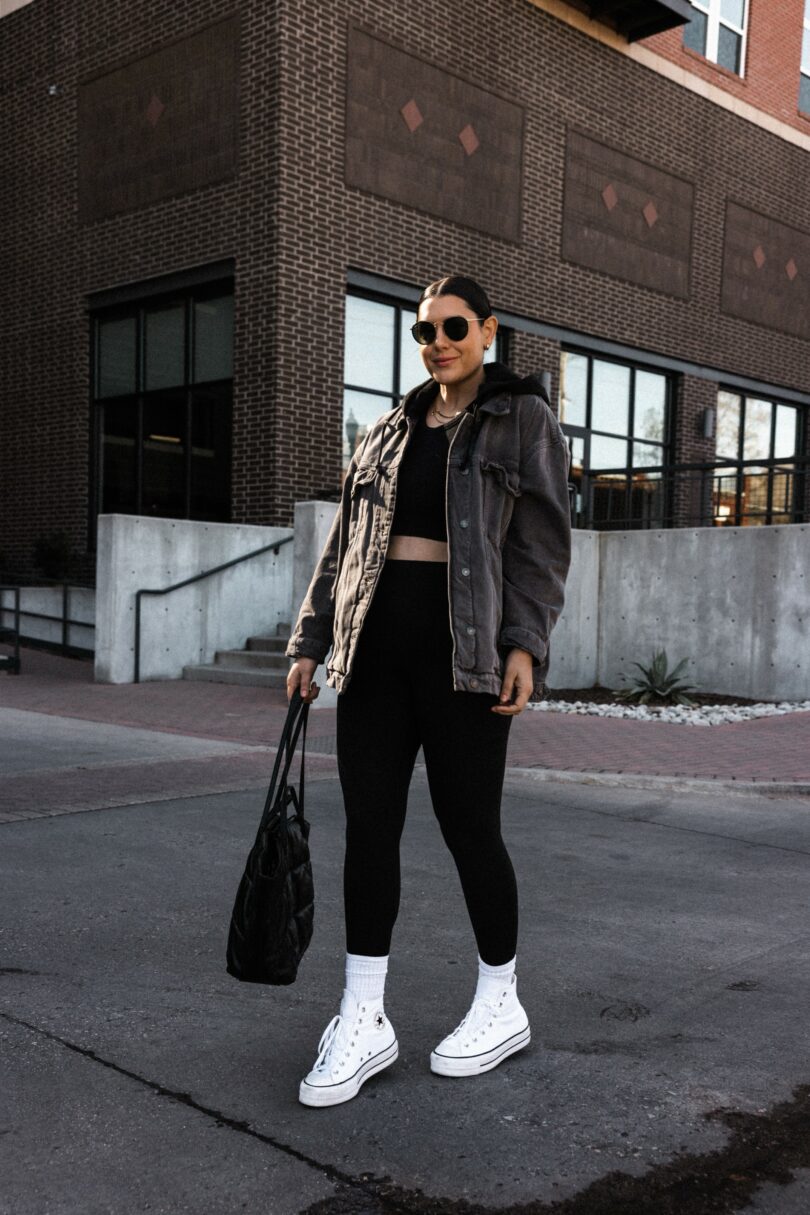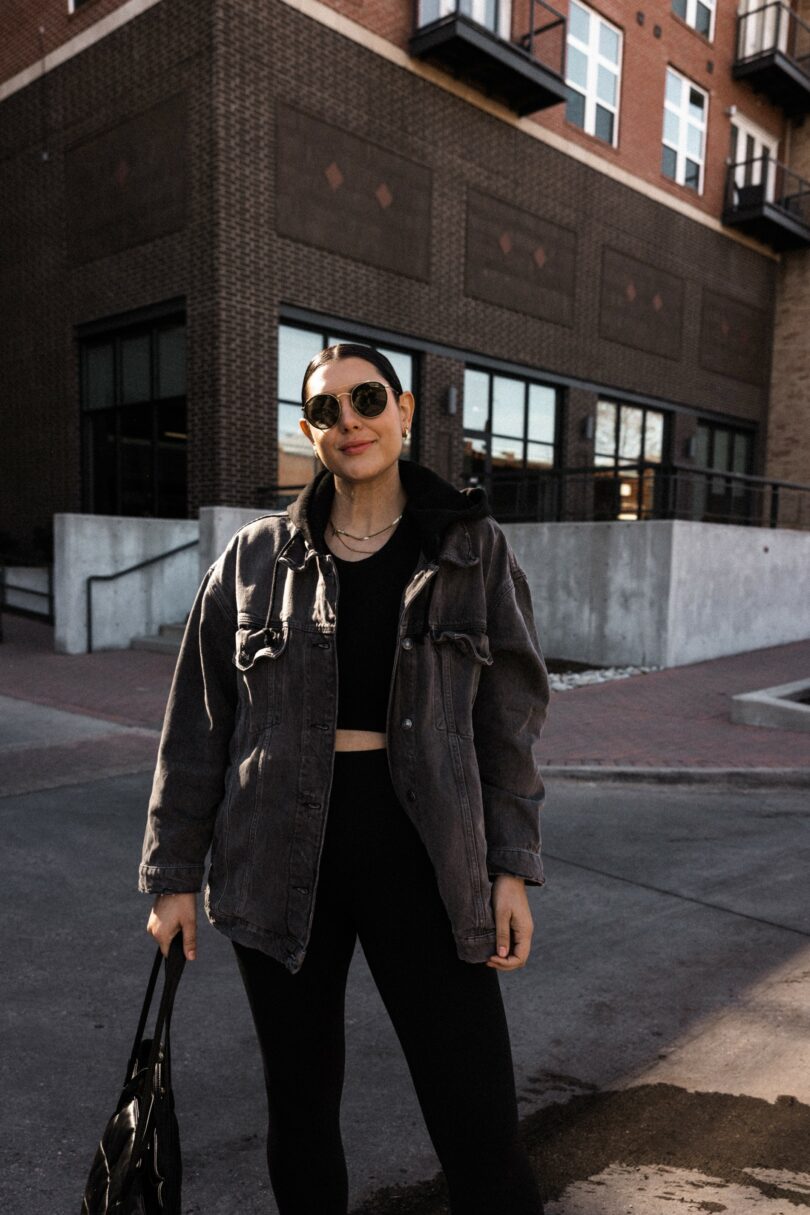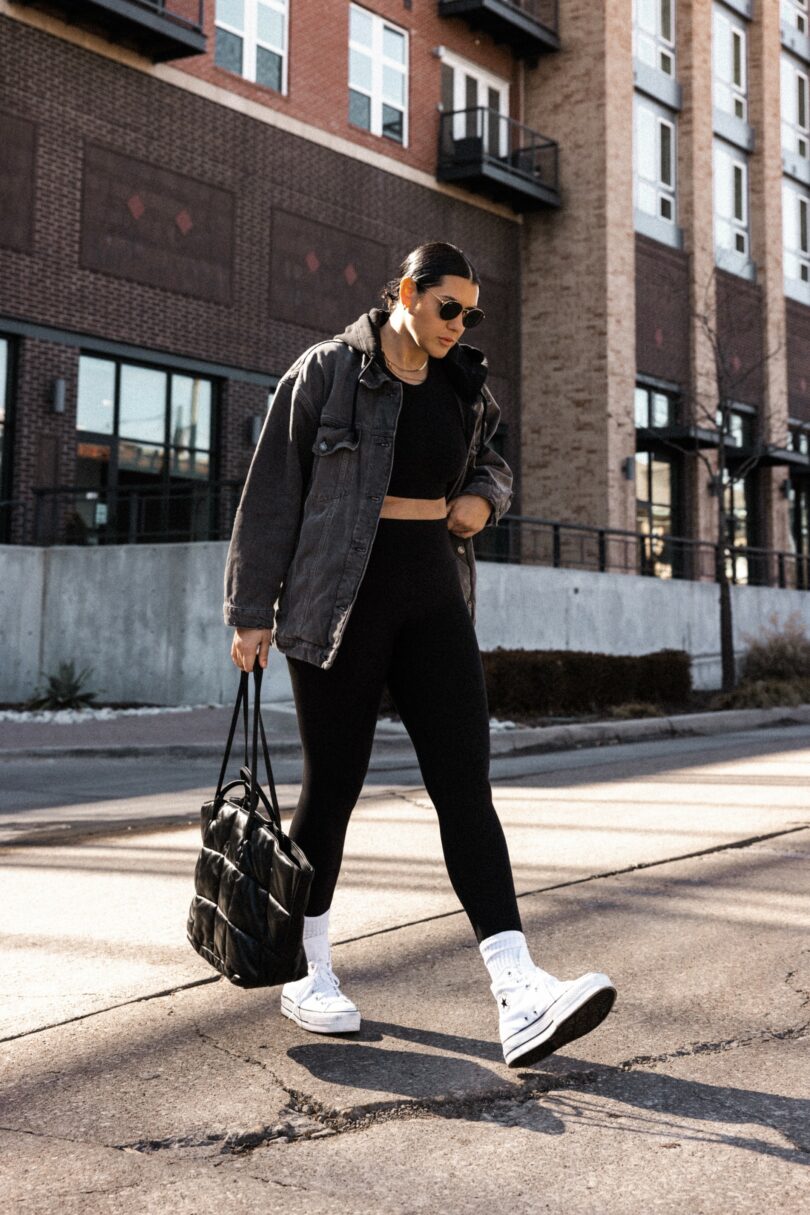 I know you probably don't care but we took these photos in 2 minutes. Literally. But I mean "literally" in the actual way, not the millennial way. I was wearing this outfit just because I liked it B had his camera so we quickly shot it. Two minutes flat. (I usually plan out my photo shoots + outfits and it's a WHOLE THING.) I felt like I made it to the last episode of America's Next Top Model, with just 30 frames only and I did it. (If you didn't get that reference, boy have you got some catching up to do.) Tyra would be proud.
So let's talk about this jacket. It too is in my Nuuly from this month (the rental service I'm trying out to review!) and I think I'm going to keep this one. It's from Free People (you can find it here.) and its ingenious — it is a regular denim jacket weight with a slightly longer, oversized fit and a hoodie sewed up top. For those of us who want that layered look but either can't handle the extra layers (it's warm down here ok?) or don't want a bulky look, this is jacket is perfection. I love a hoodie + jacket mix and the fact that I can get this look on a day that's more spring than winter around here makes me so excited. This jacket will work well into spring, too. I know it's not "spring" colors but that's okay because I can easily brighten it up with bright biker shorts or a simple white tee this spring.
Shop the Free People Flawless Hooded Jacket

I am in the medium. It runs large, oversized. Size down if you want a closer or shorter fit.
If you haven't jumped on the Converse train this year, it's going to be big! I am telling you. You don't have to do the lifted ones, but the high tops in black or white or cream will be a staple in 2023. And well under $100! Find this pair here.