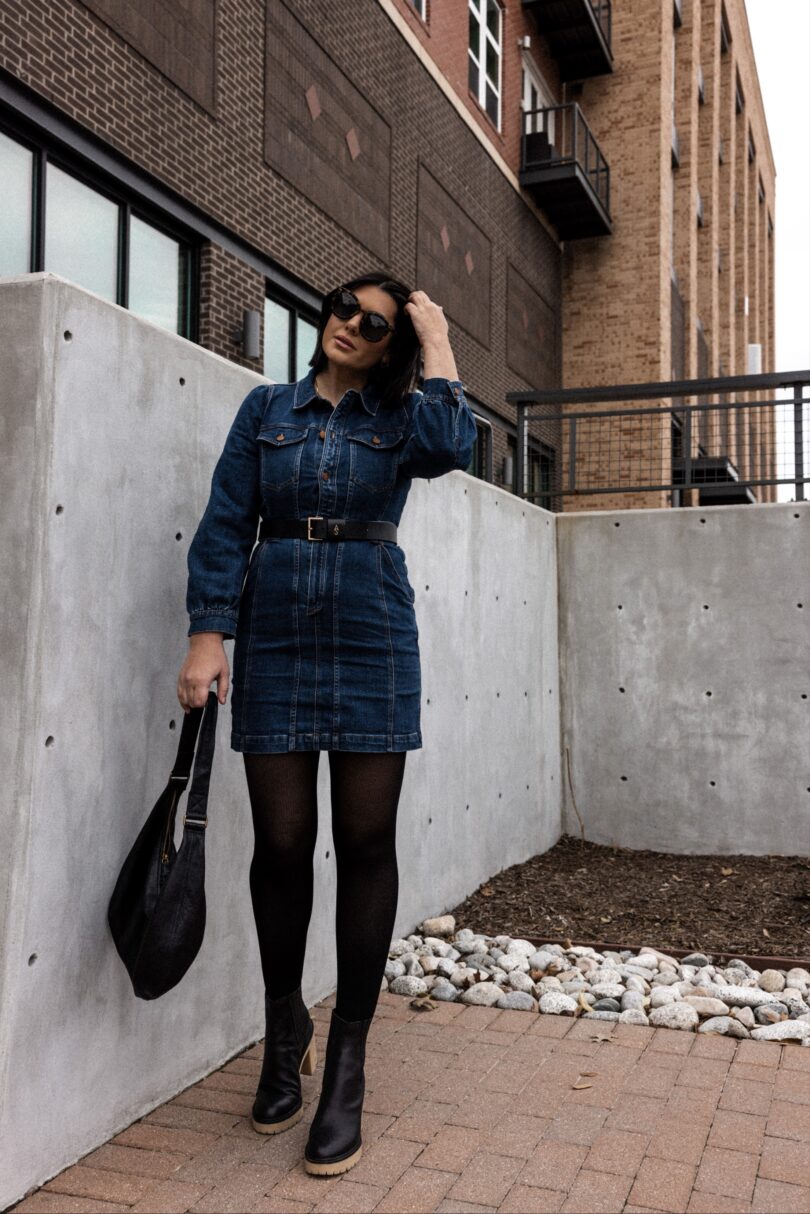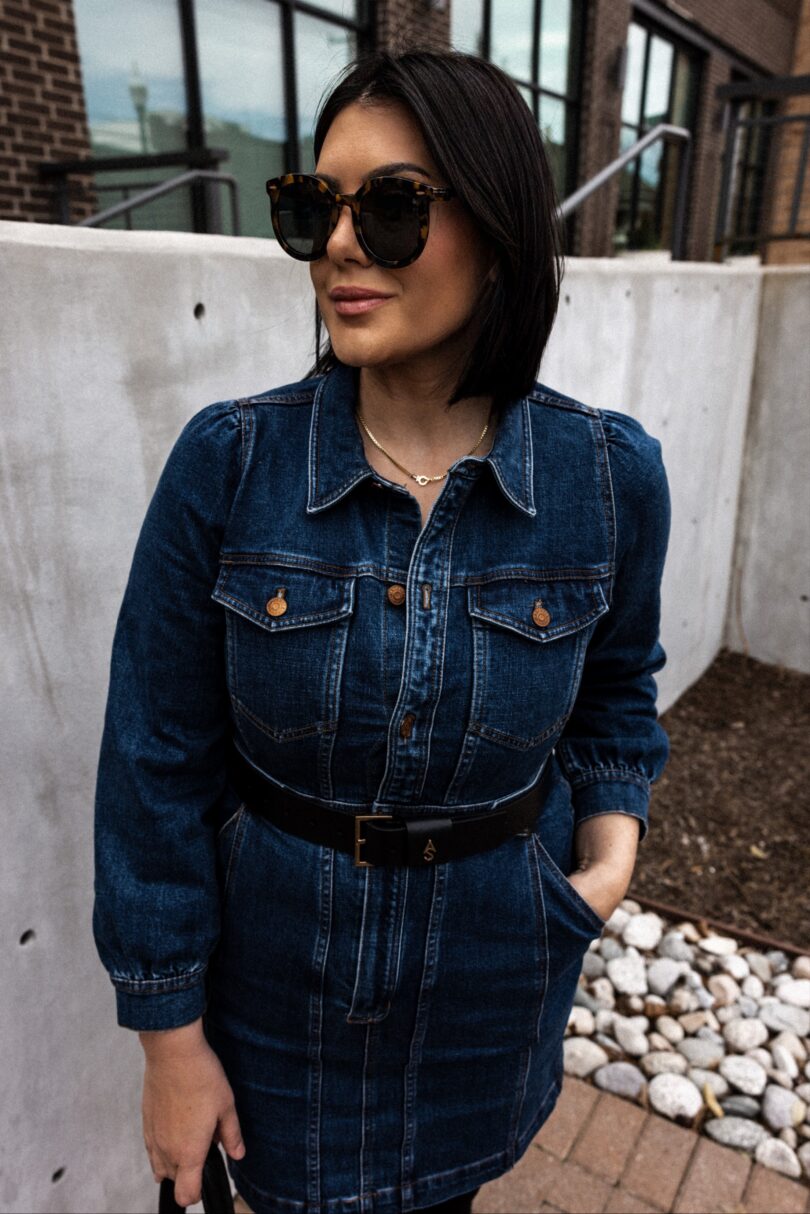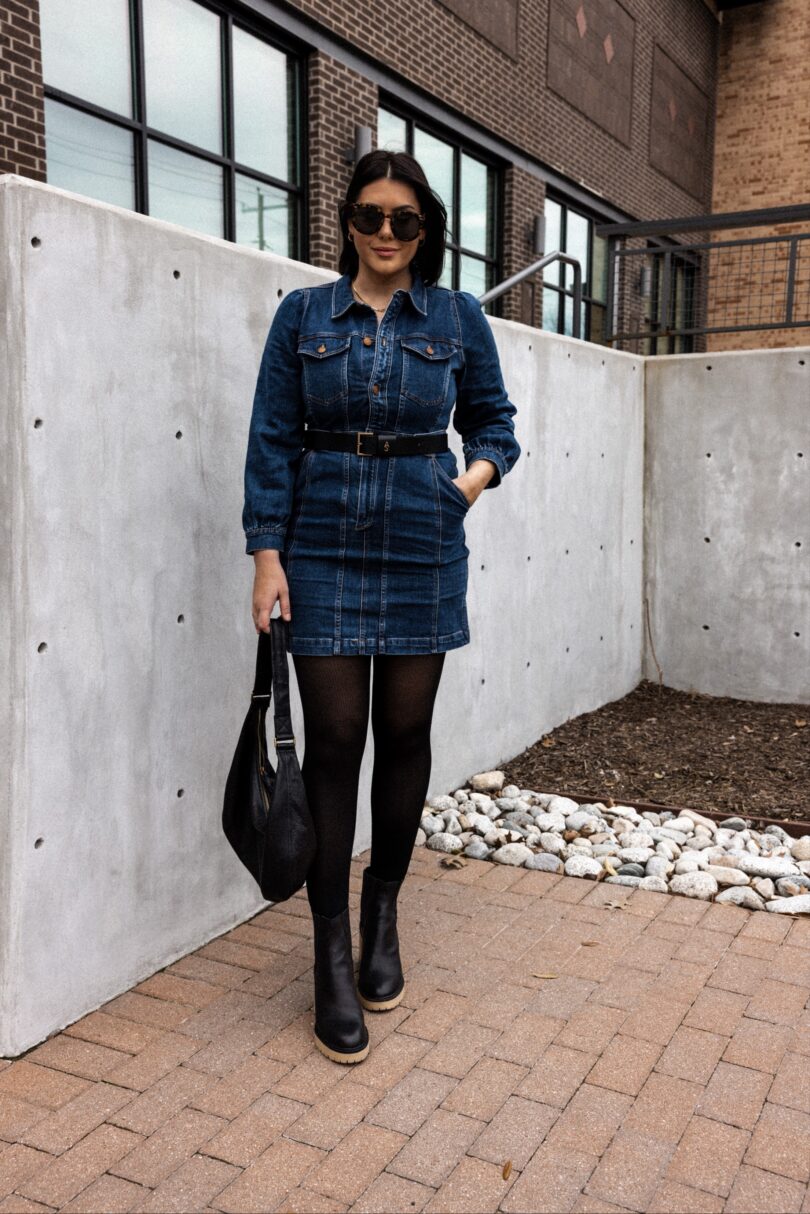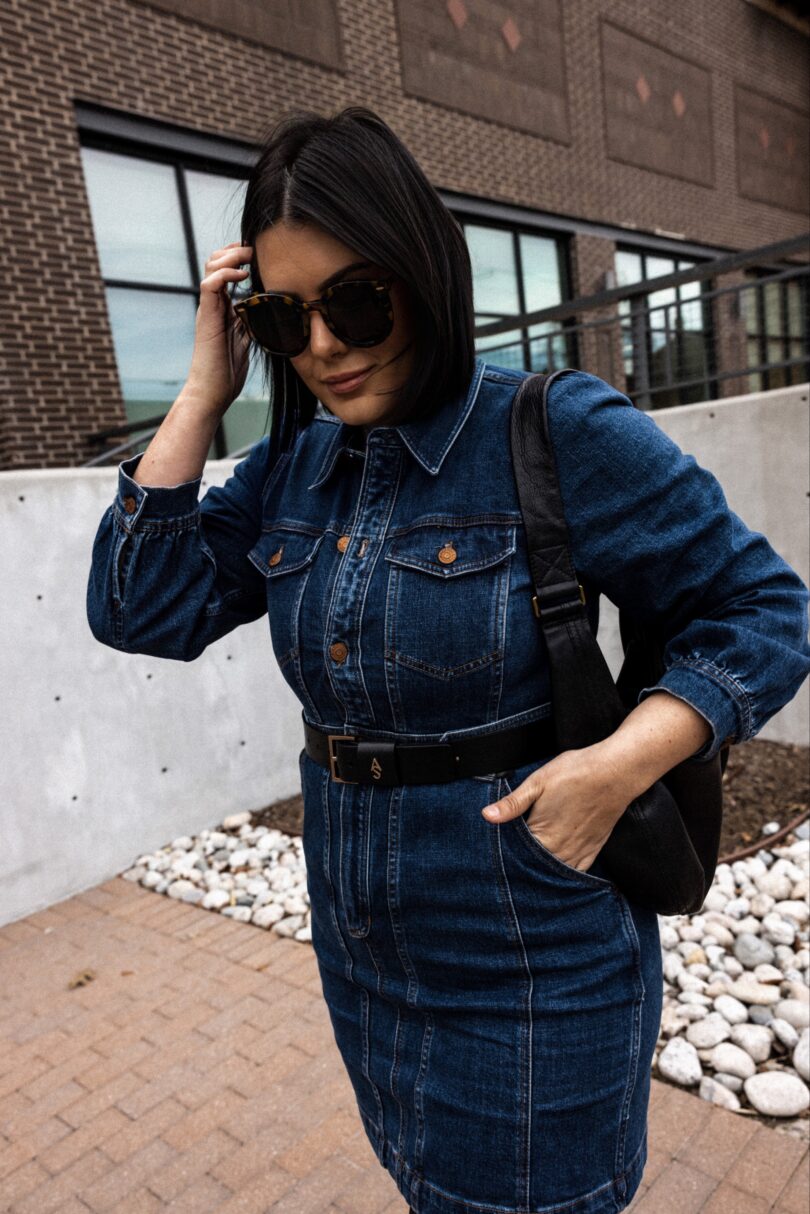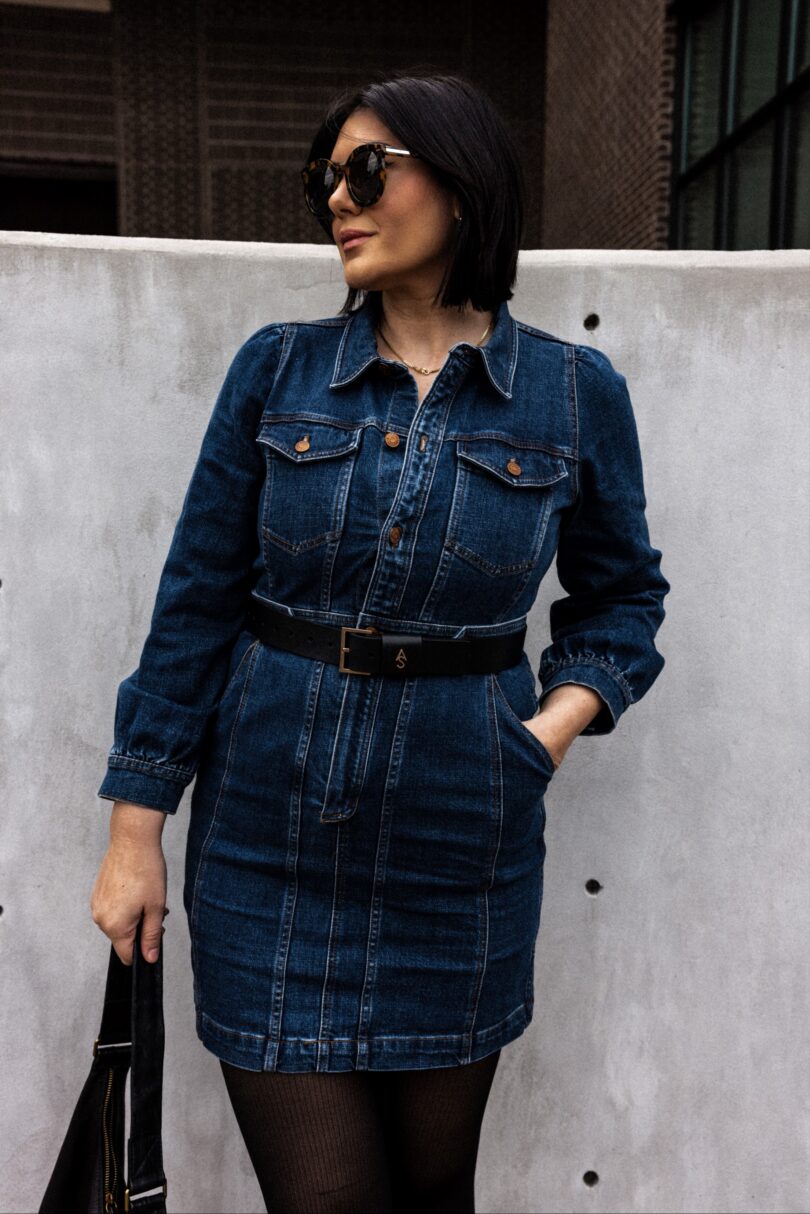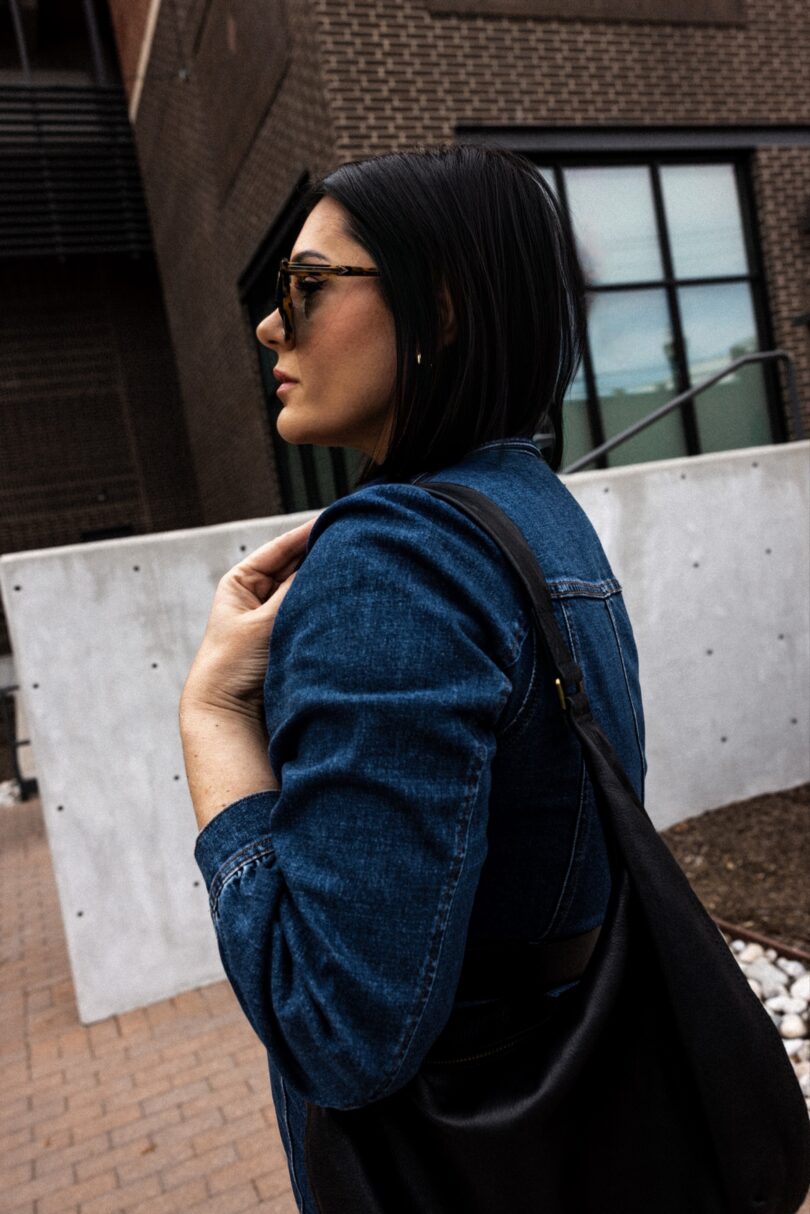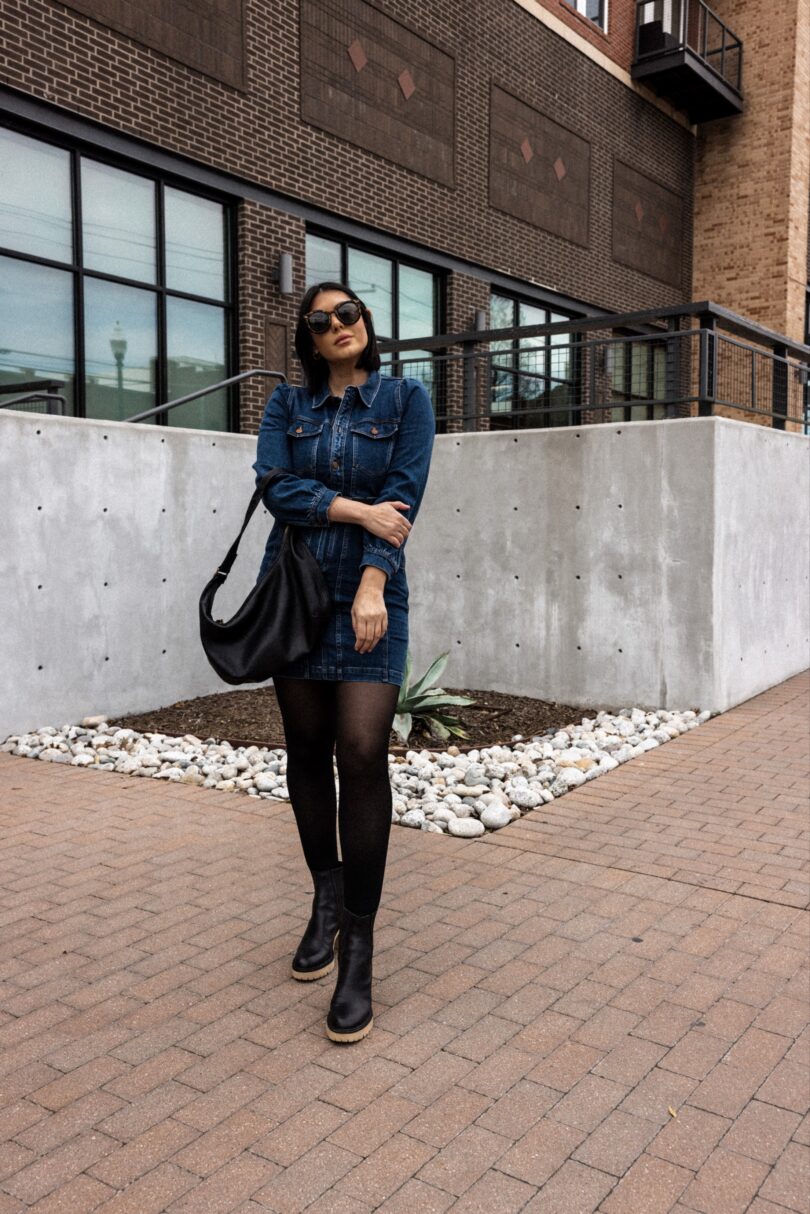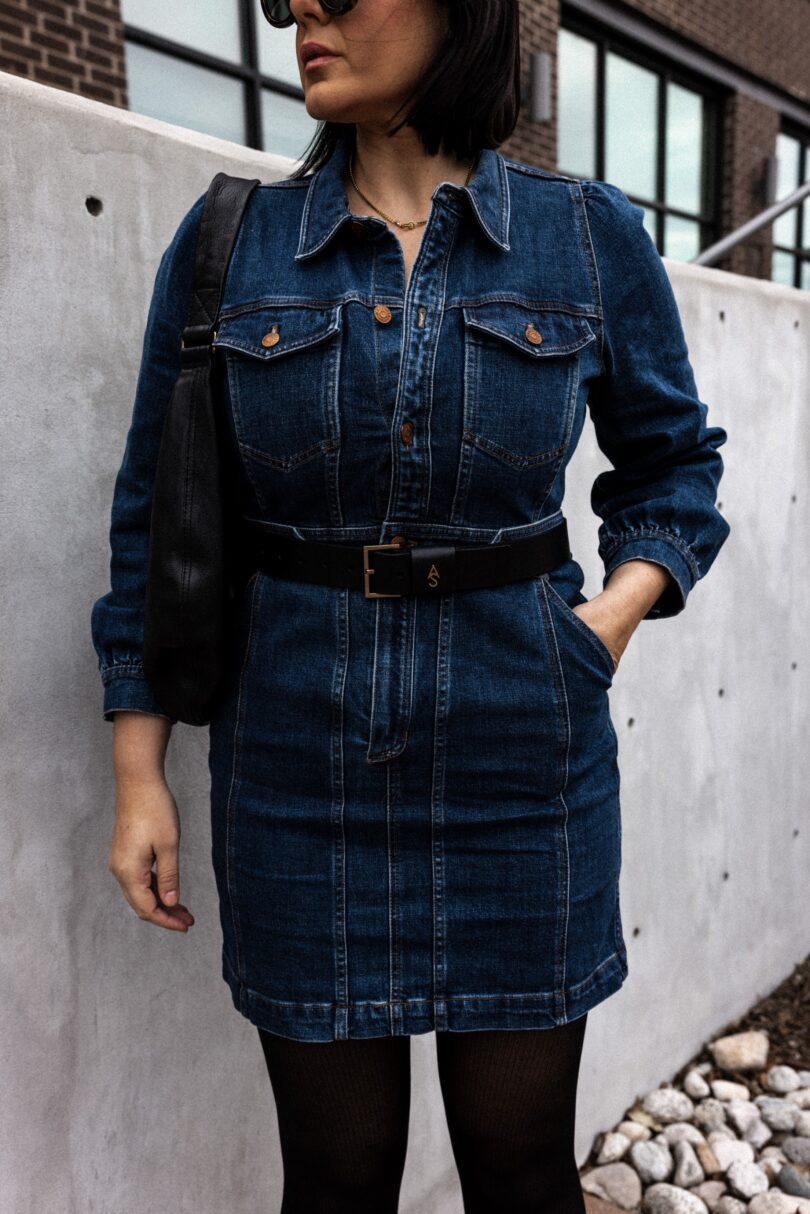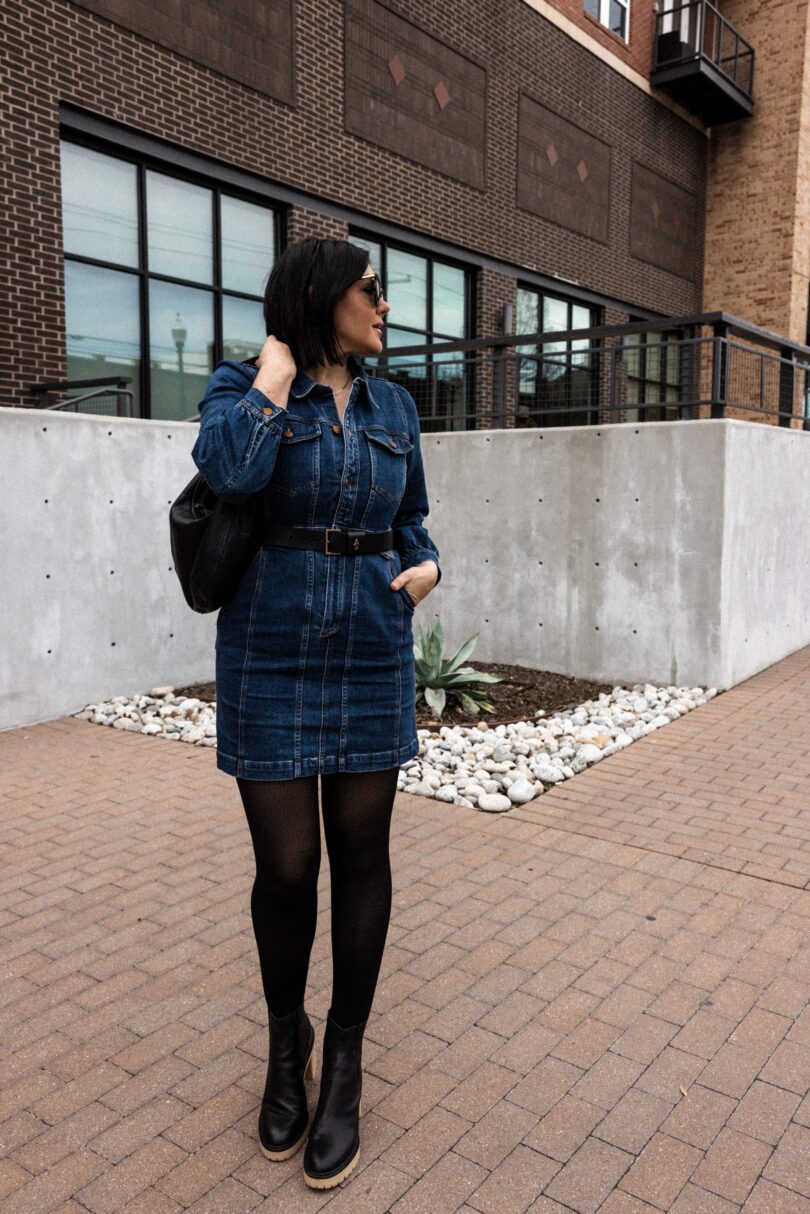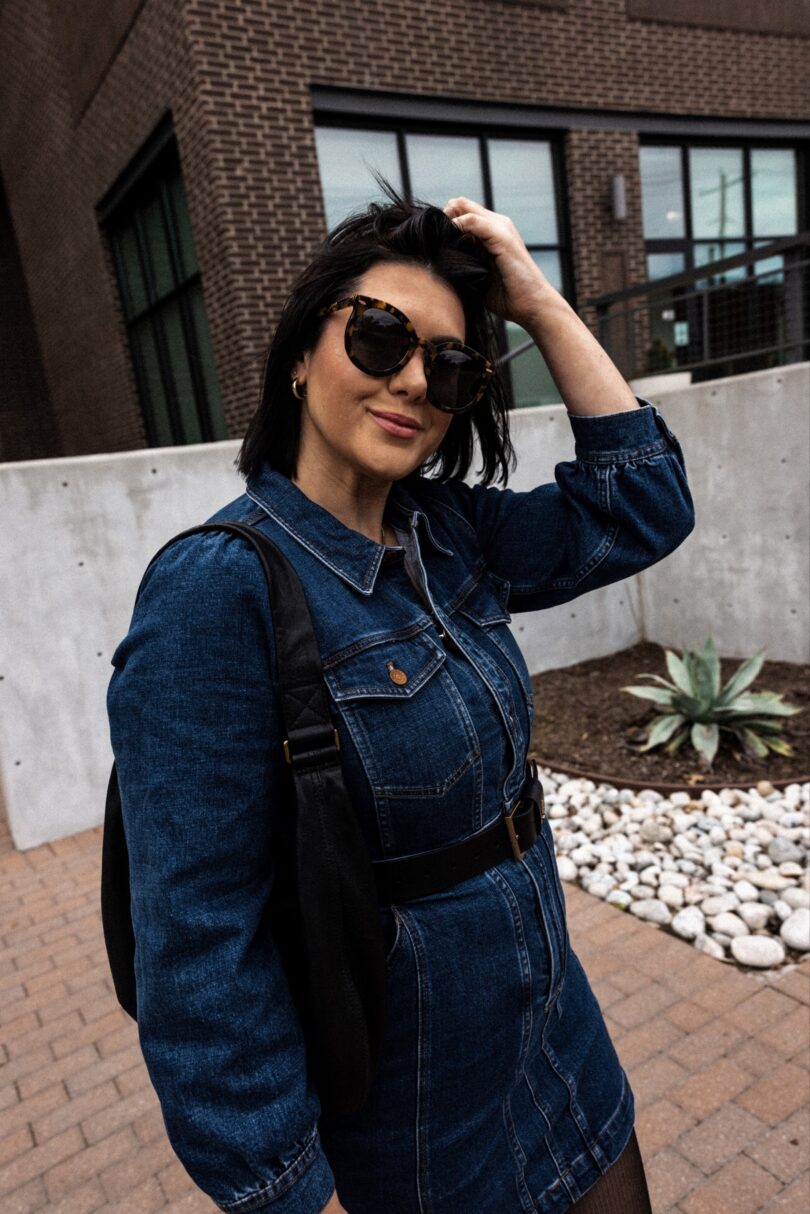 Hear me when I say denim will be a huge trend this year. After 2020, I feel like we all rejected denim and went straight for the sweat pants and buttery soft leggings. Denim took that rejection and turned it into a reinvention for 2023. It's like she knew everyone was going to be forced back into the office and she just patiently waited for her comeback. Re-introducing Denim for 2023: you will be seeing denim everywhere from denim dresses, denim skirts, denim on top to denim on bottom. This darker denim too has particularly caught my eye. I am loving the chicness level of this dress. Sure it's denim, but didn't you hear? Denim took a 3 year vacation, backpacked her way through Europe and came back with new and fresh ideas. You can keep your boring sweatpants, I"ll take this denim dress.
I am in the 10 of this one from Madewell. I would say if you've got some curves, go ahead and size up a bit. The 10 fits me like a glove, a very chic glove. I want to say it's pretty true to size because I knew the 10 would fit. It's slightly snug at the chest, but overall a great fit. Find it from Madewell — back in full sizes — here!
PS: if you like this look but want a cheaper option, I found this one from Zara!  I personally would take a large and pray for the best.
So I styled it here for February but I do think that it will work well into spring. Right now though, some tights and boots give this dress just a touch of transitional dressing, going from winter into spring as quickly as we can. I like finding pieces like this to get me through these next few months because I feel like Jan-March just feels like the slog of winter. We all cope in our own ways, mine is through Madewell. 😉 By the way — my boots are $75 right now, which is a really great price for these. I do think they will be in style for next winter, if you wanted to grab them and have them ready next season! Find them via Nordstrom here.