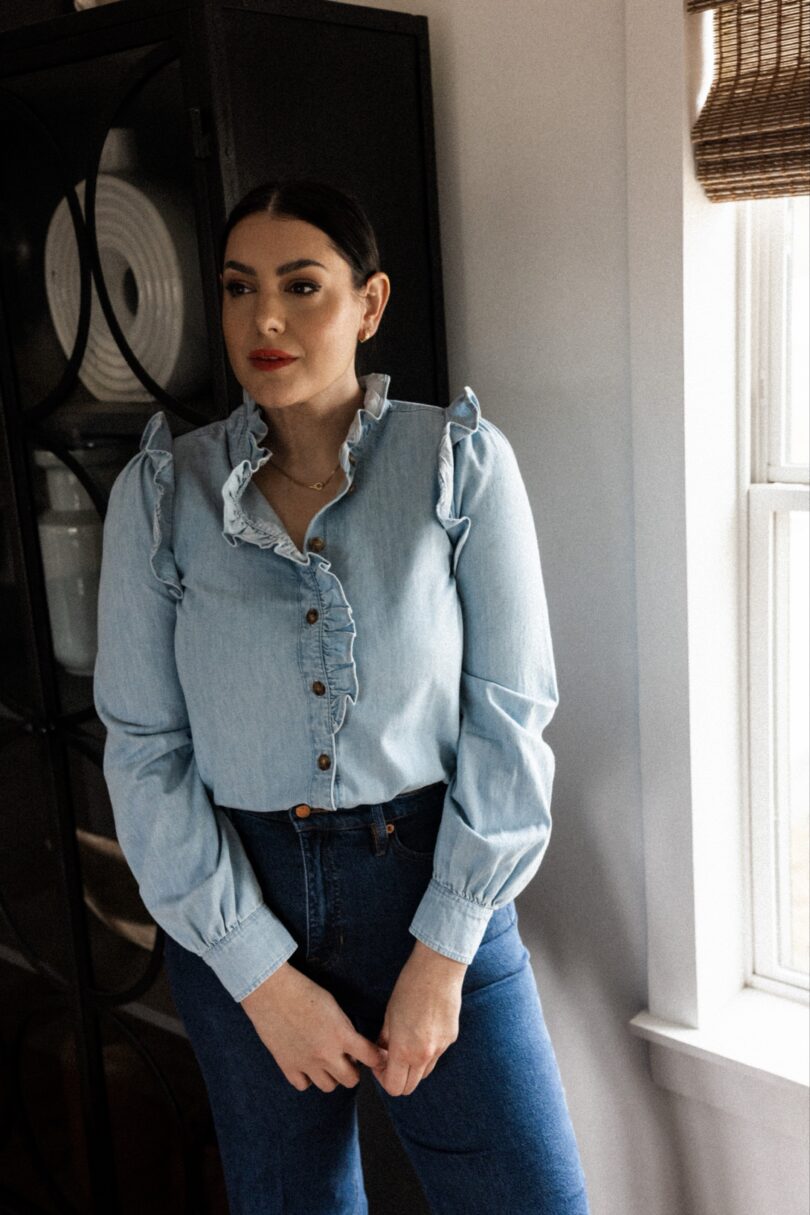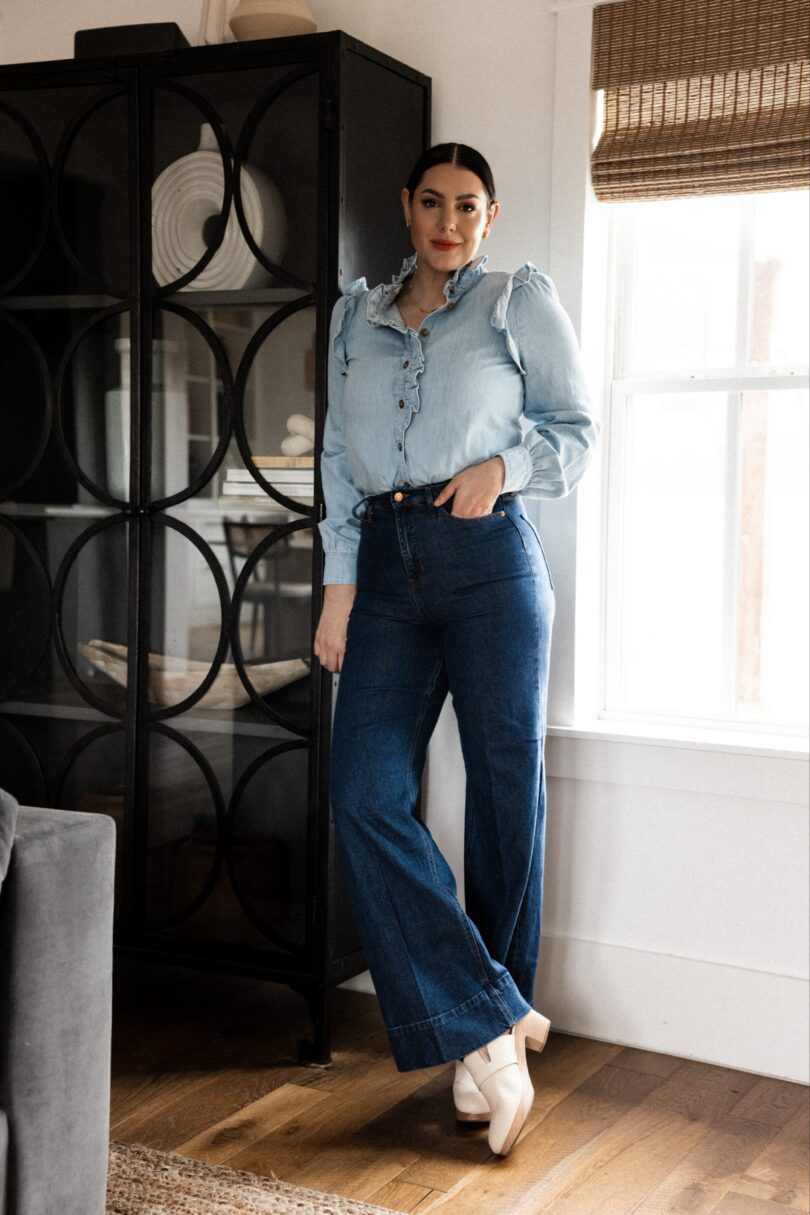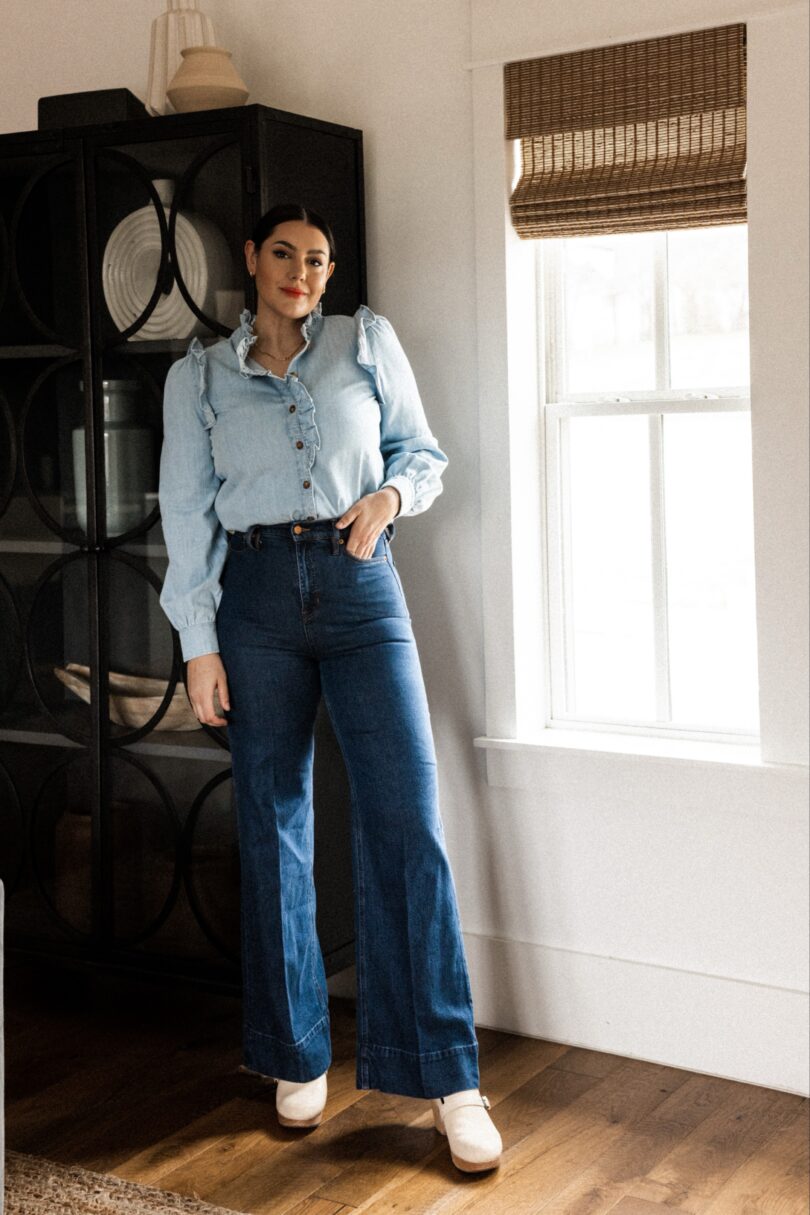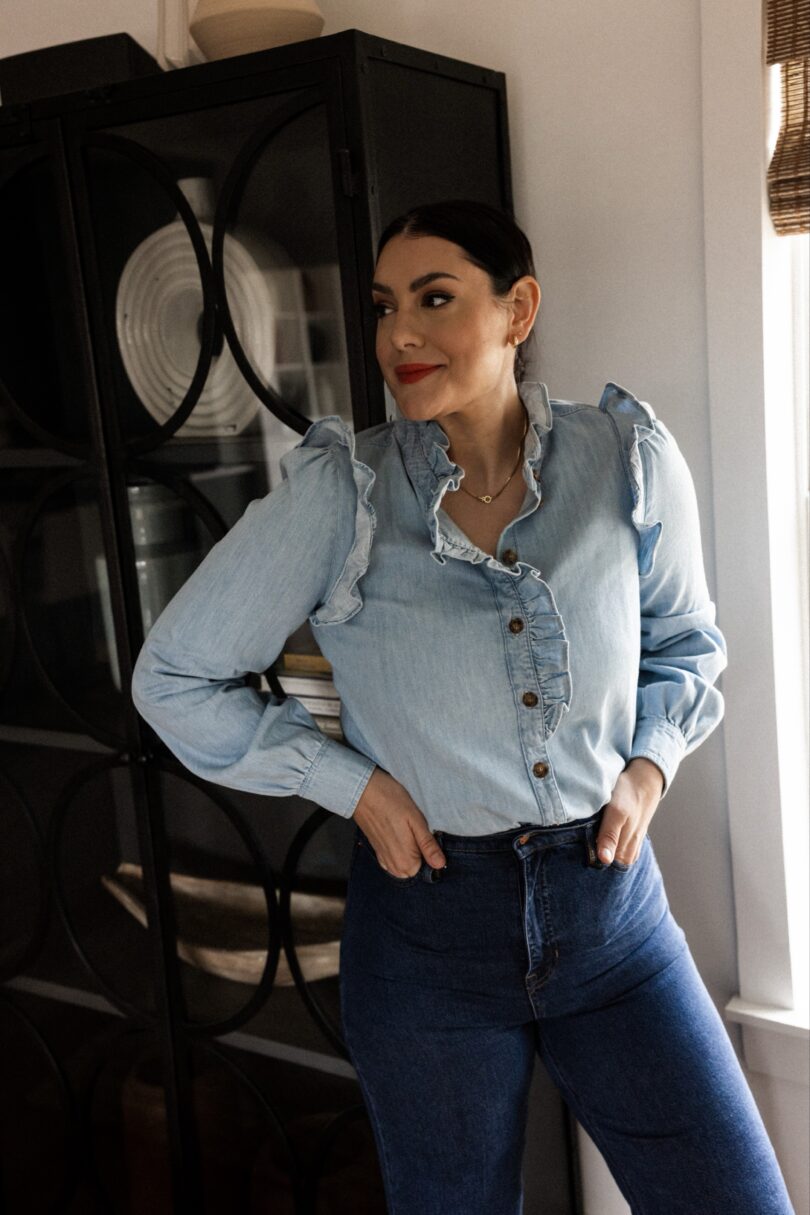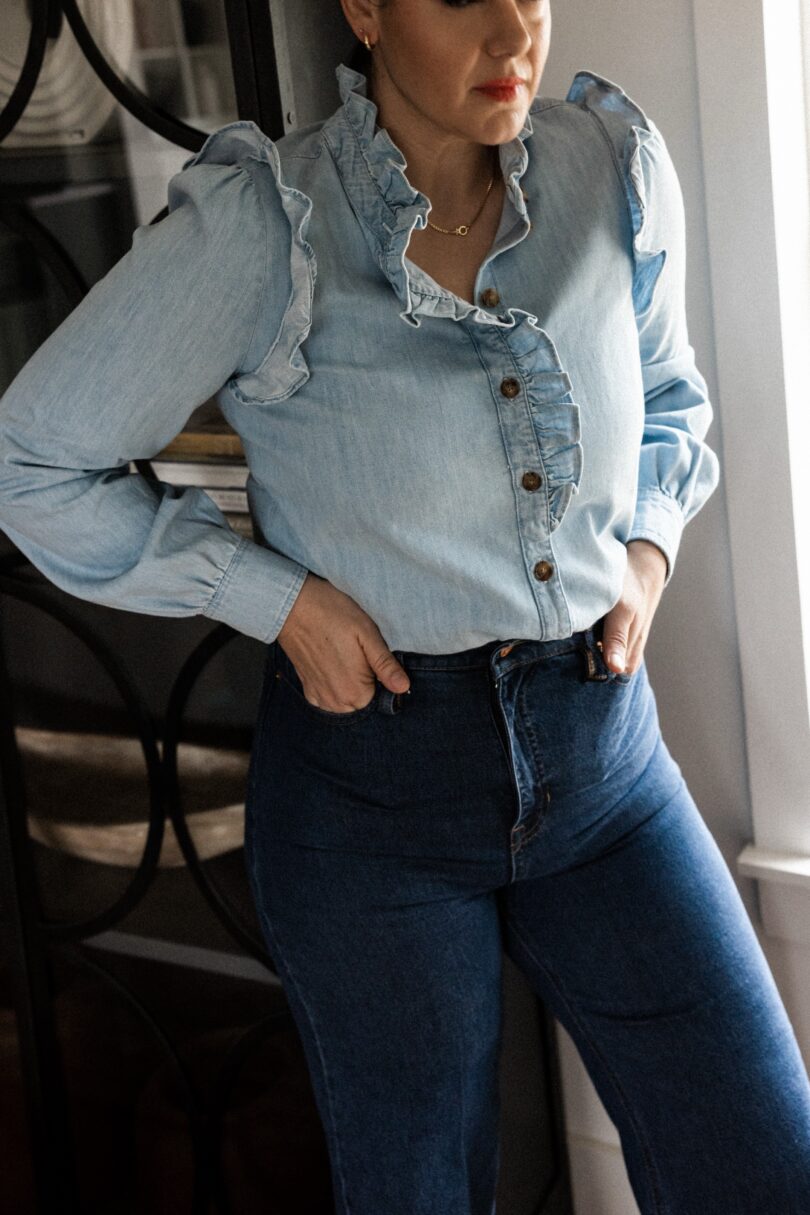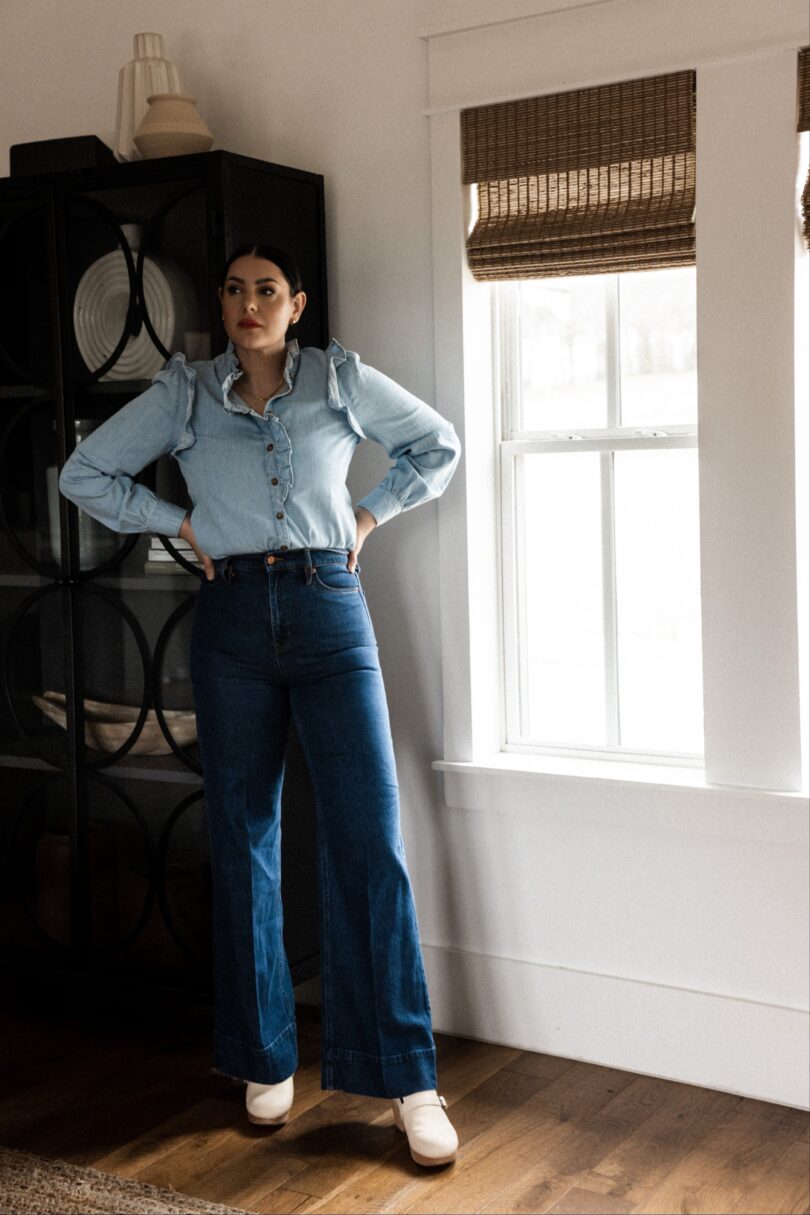 Where else on the internet are you going to find a blogger who takes the phrase 'double entendre' and turns it into a double denim pun and THEN have the nerve to post a moody pouty photo below it? It's me! Welcome, it's gonna get subtly weird.
So here is something I never saw coming when I started my apparently life-long career as a style blogger: trends would come die and come back to life. I know that in the circle of life this is obvious but I just didn't think about the future (I mean obviously this has been my life plan since I was 25.) But for the first 10 years I'd say that I was flying high on new trends changing every few years, never really think that we'd come back to some things. One trend I didn't see coming back? Chambray. I won't lie: I thought it had died in…mmm let's say 2016. Maybe earlier, I can't quite remember. But our girl Chambray had a long run for many, many years. And chambray + denim?! Remember when this outfit would have at one point blown your mind? So as someone who finds trends and brings them to life in an approachable way, I am also wary when something leaves the conversation and then sneaks back in. But I have to tell you — chambray is back my friends and in a really nice way. Technically chambray is a neutral and never really 'left' so if you are thinking wait — I've been wearing my chambray for years!! Don't fret. It's a classic piece for sure, but this new chambray is hitting different. For instance, this top from Sezane has ruffles and almost a country feel to it. It's more than just a soft chambray button down, it's a whole chambray moment.
Oh and yes, it's these damn J.Crew trousers again. I've been really trying to re-wear a lot of my favorites here on the blog instead of sharing new new new all the time. It's a change of process so give me some patience here but I'm really, personally, pressing myself to style and re-style as much as I can on here. So hope you like wide leg trousers, because I do 🙂 Find them here.