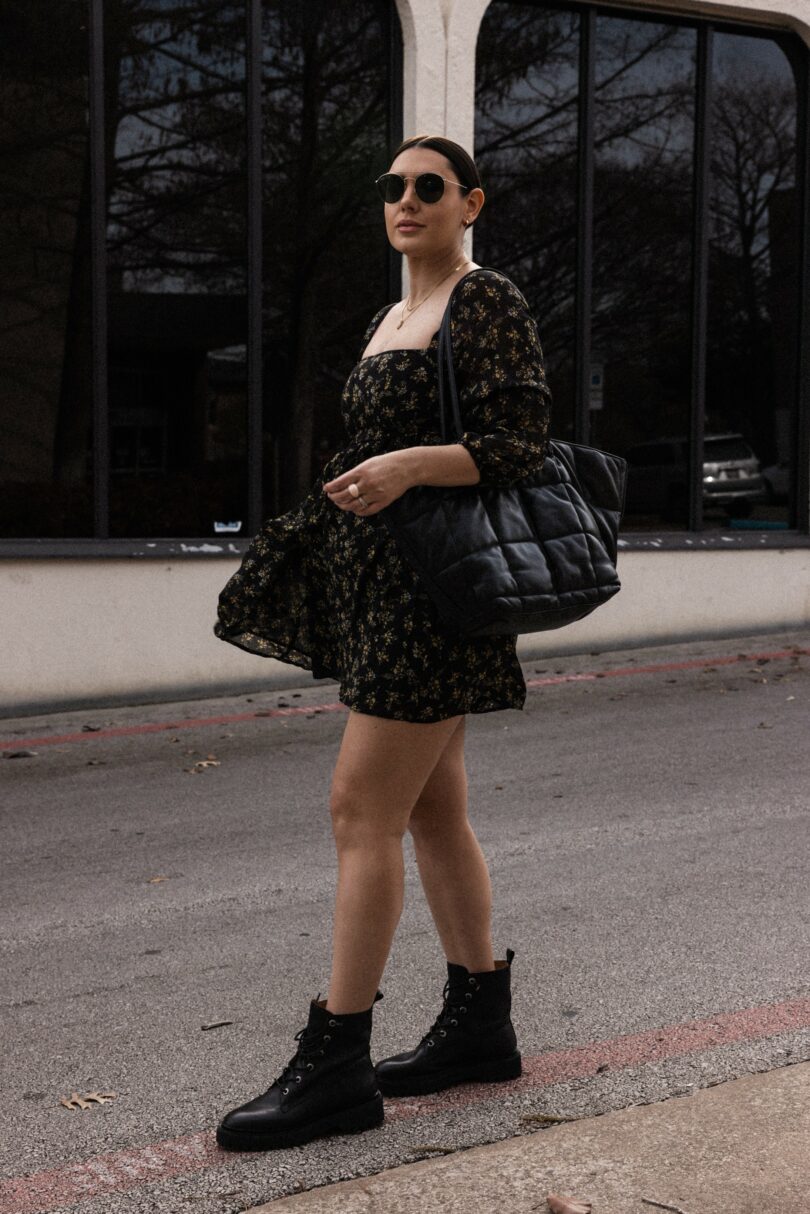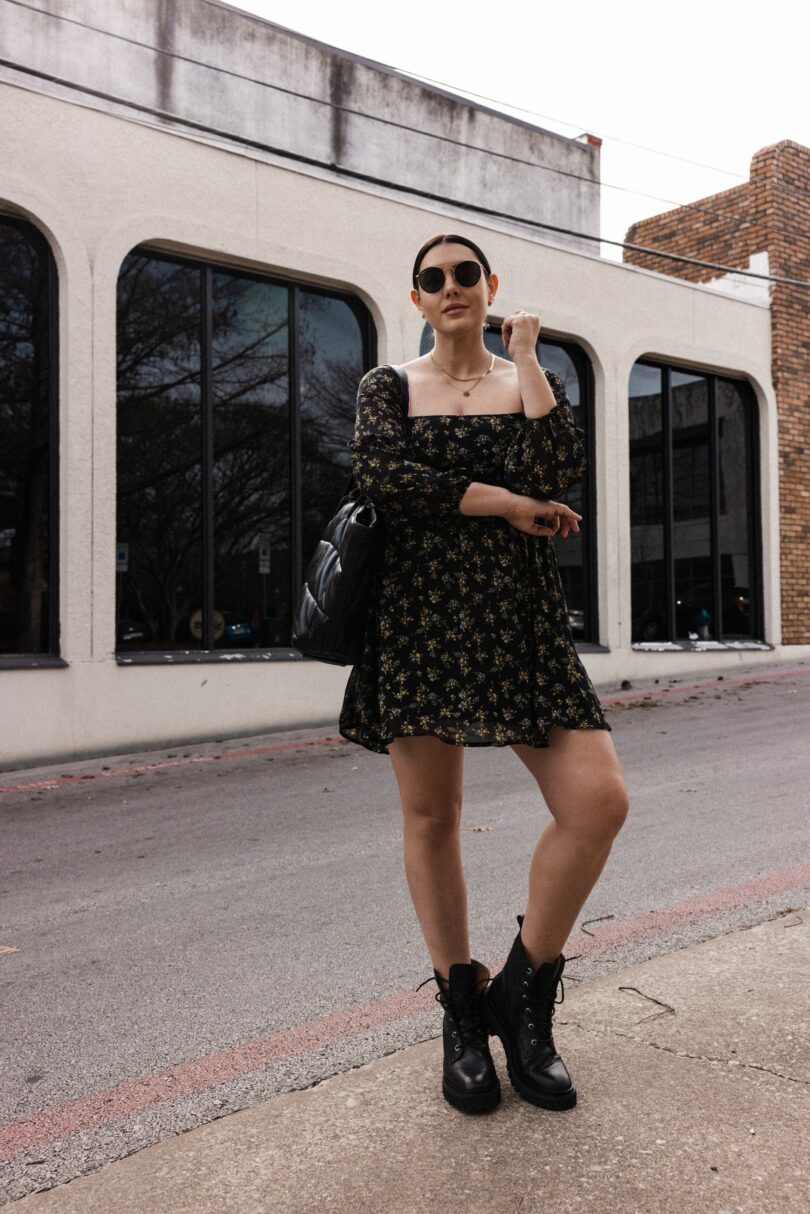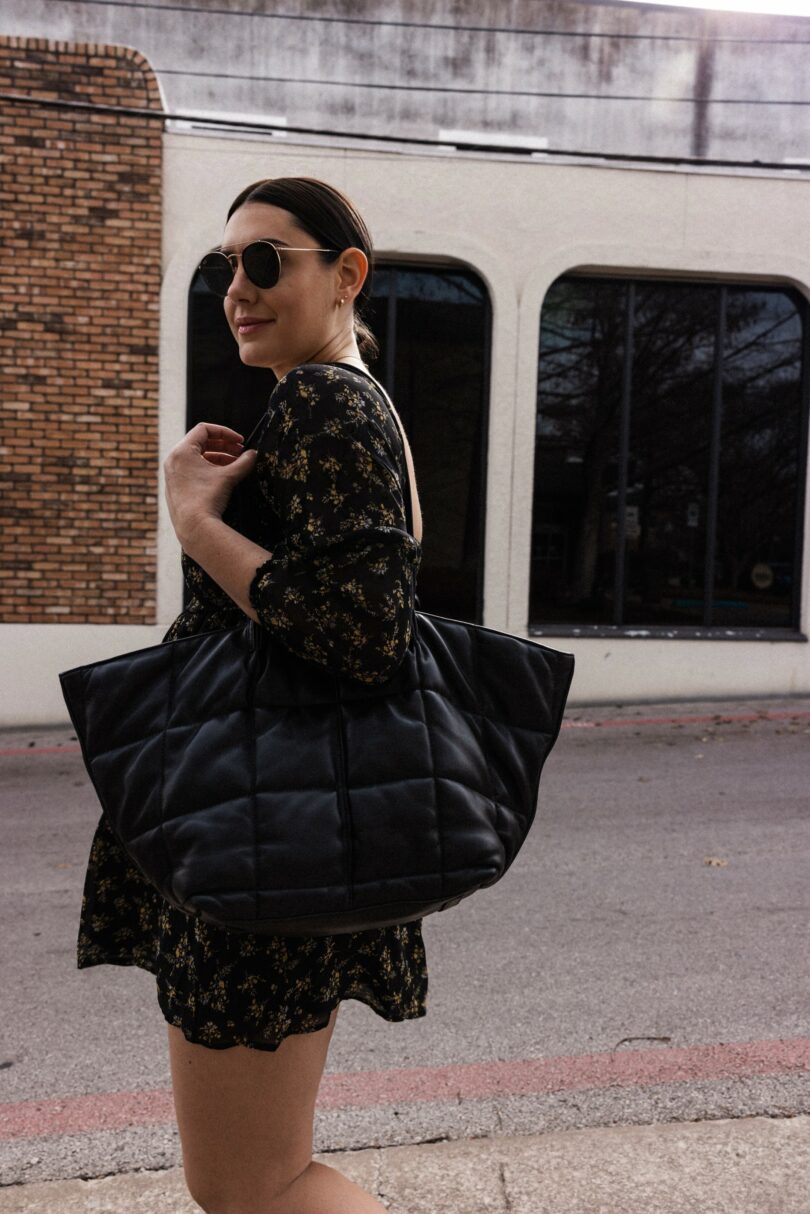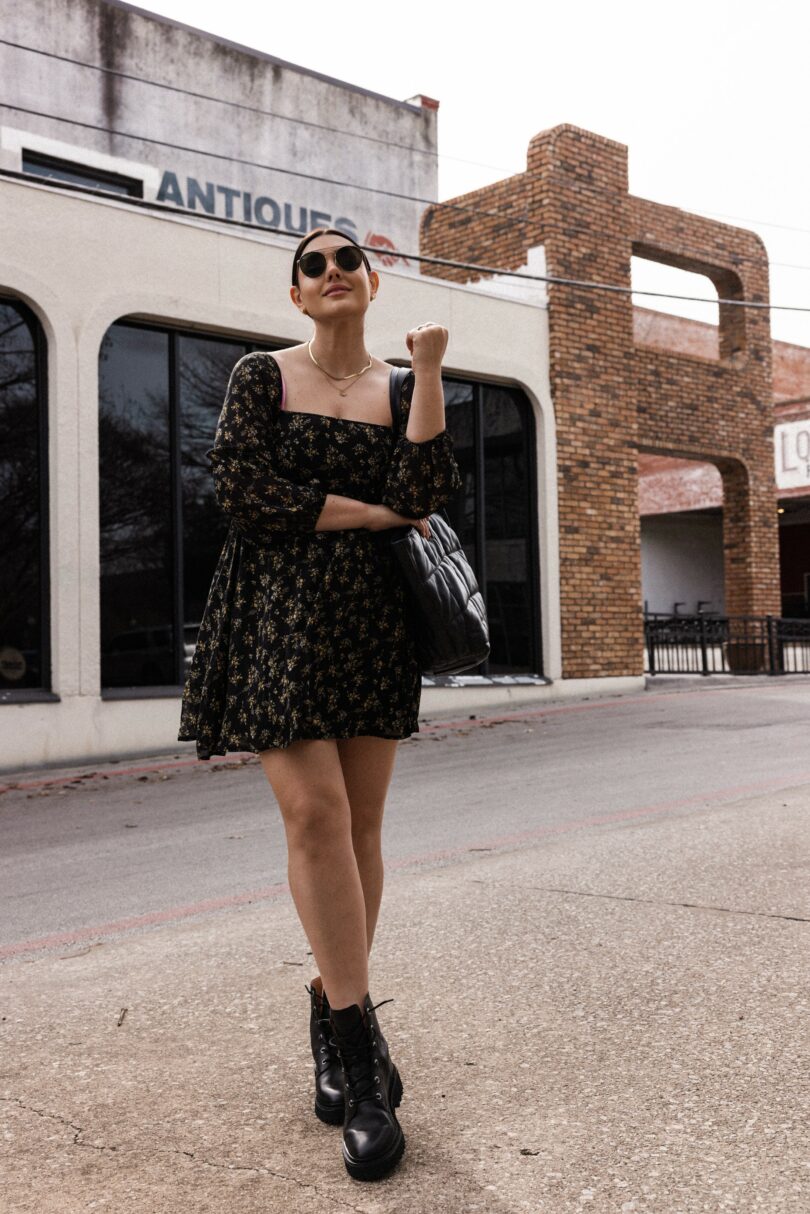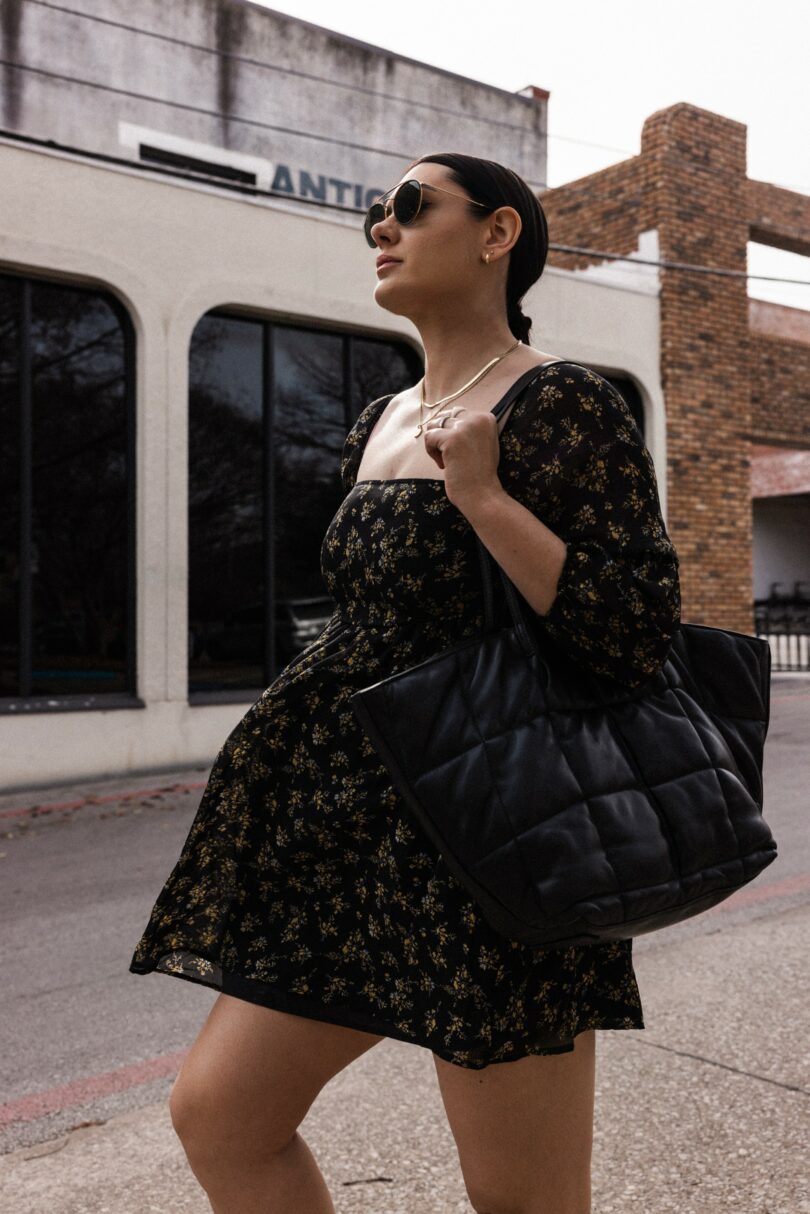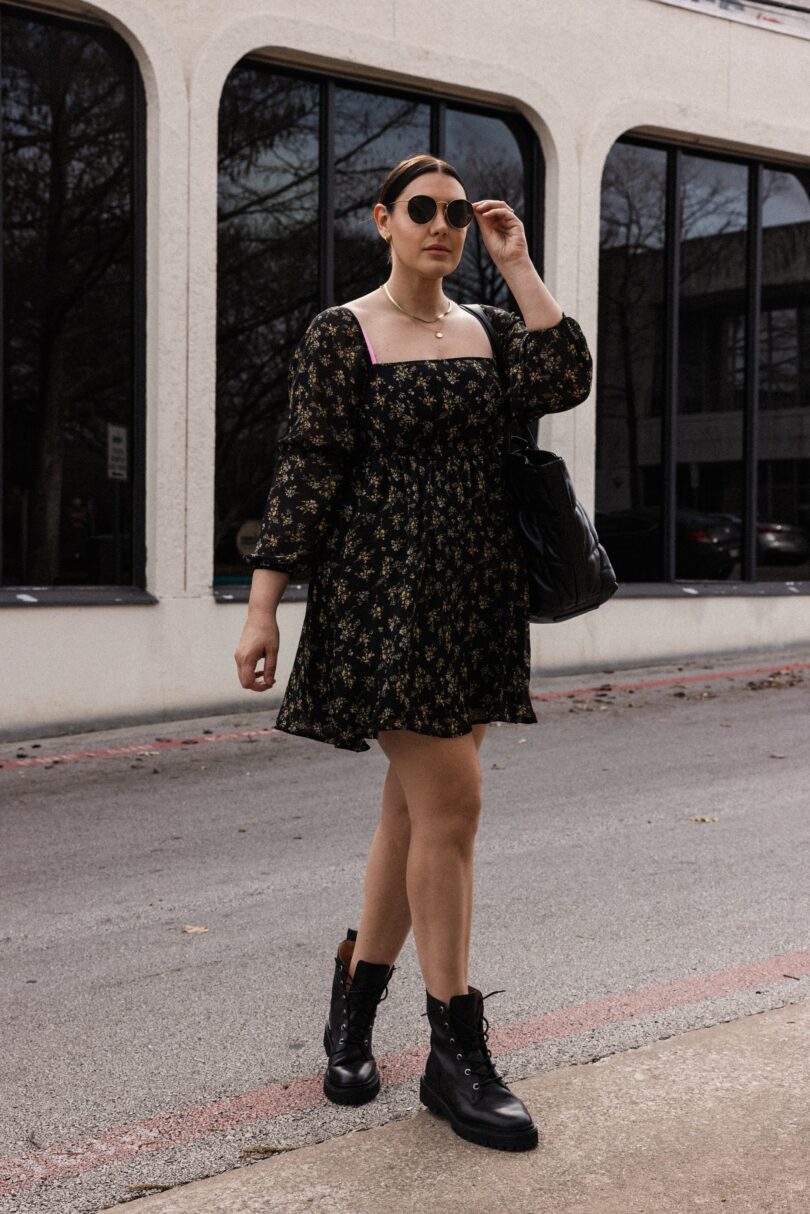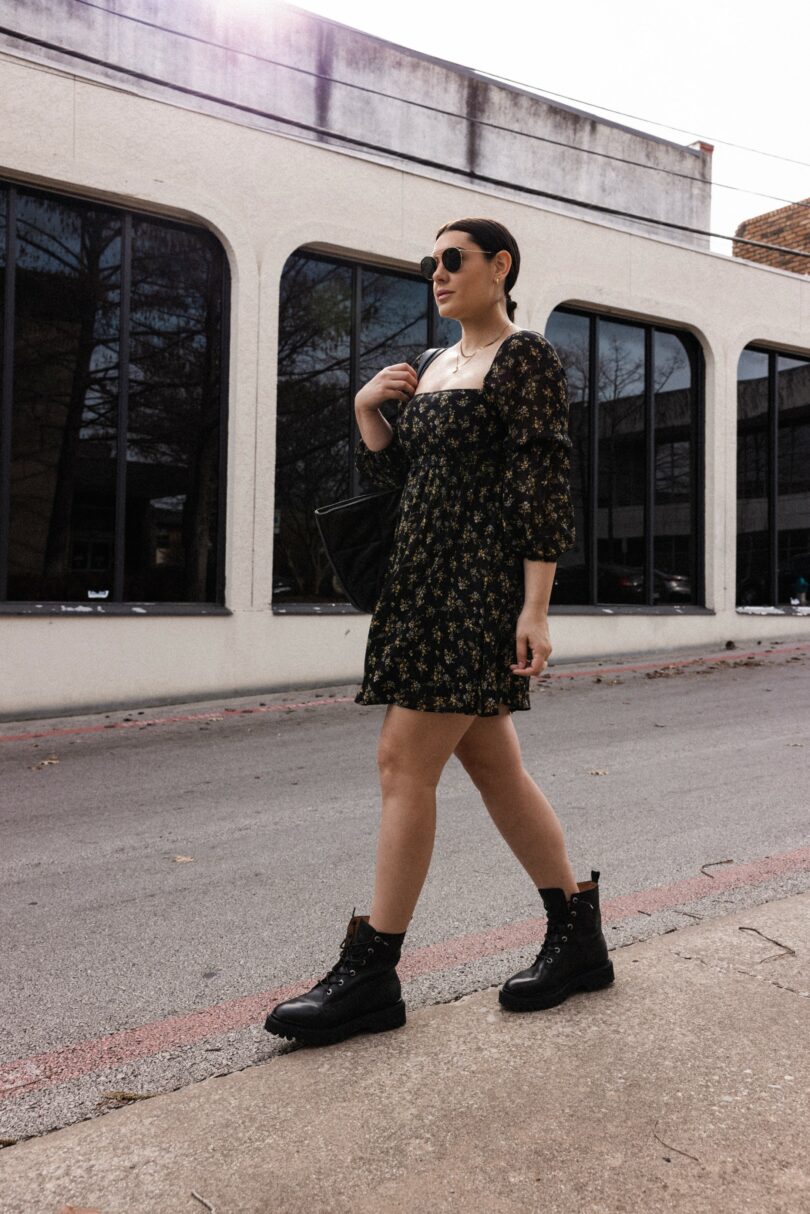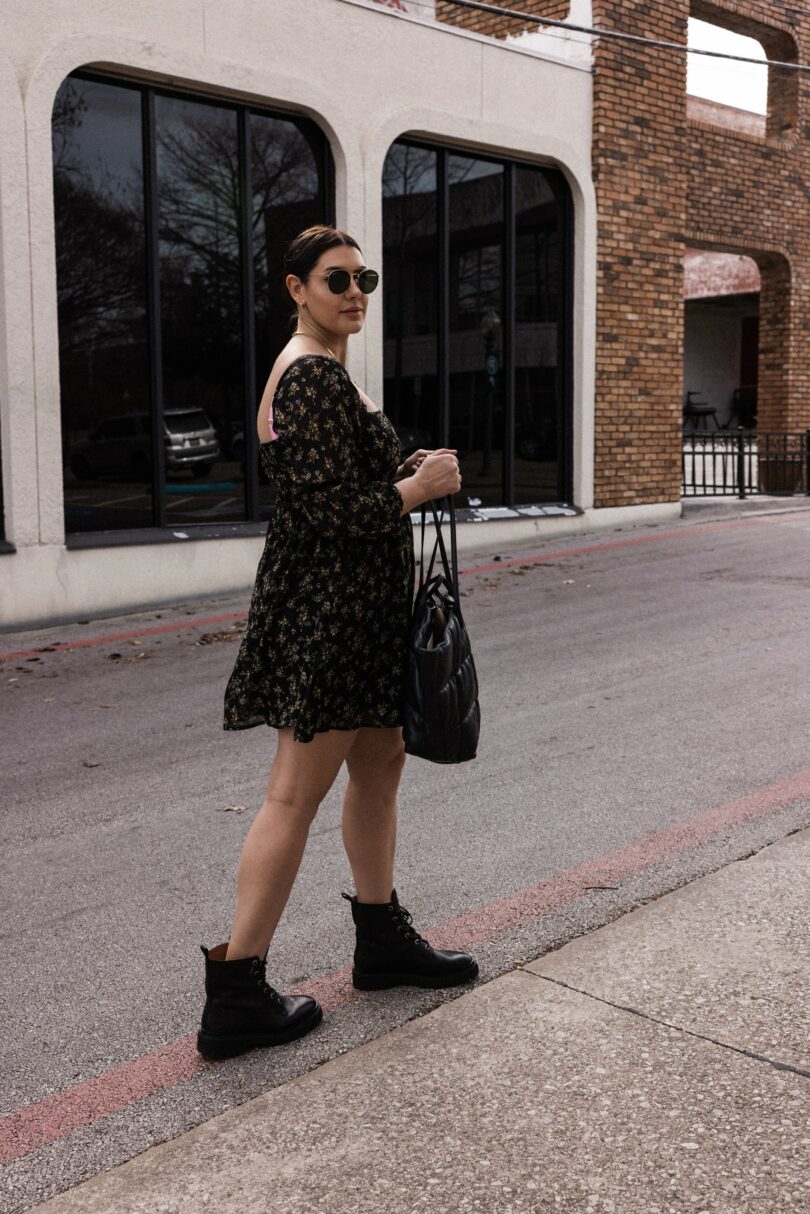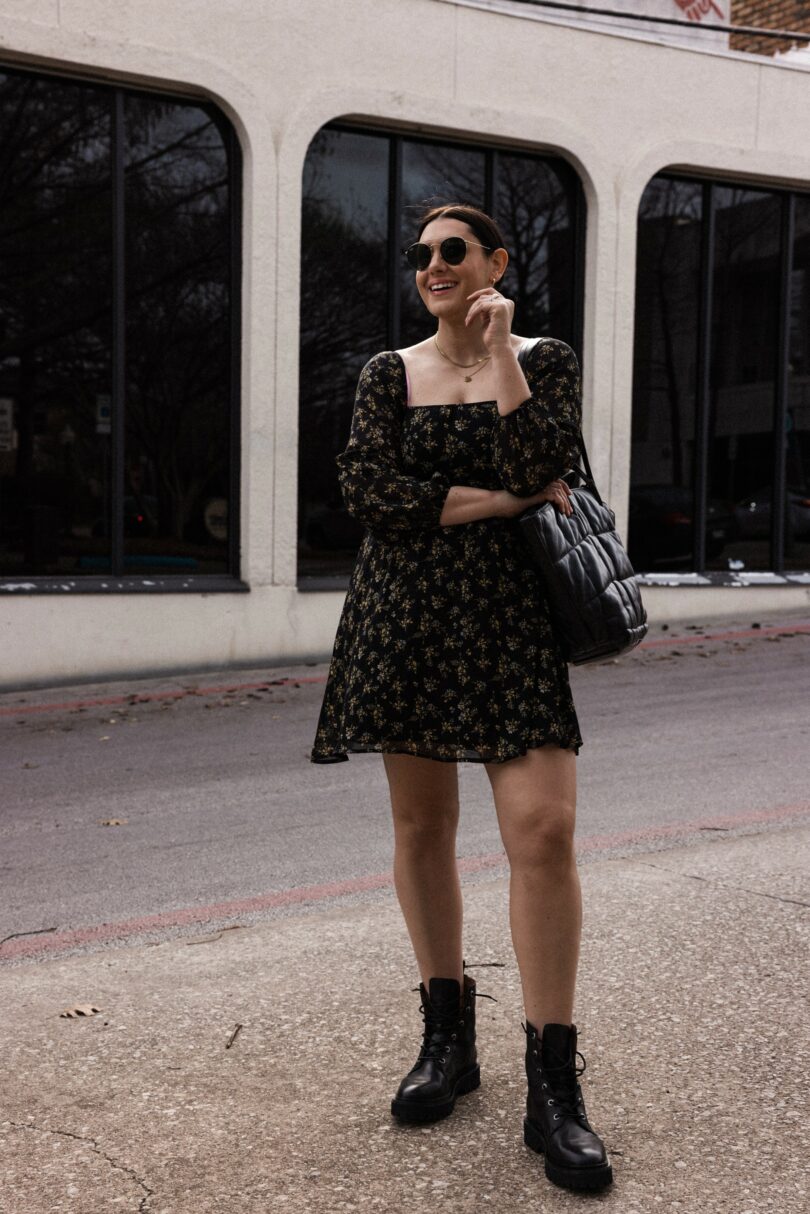 If you didn't know by now, I really like these boots. And I especially like wearing them with dresses. This look has been my go-to lately when I want to wear a dress. Pairing them with these boots feels, rebellious even though I know the look is very on-trend right now. Rebellious but make it safe and popular.
This dress is one of my favorites and was *THIS* close to being in last month's capsule. She lost a betting war with the Farm Rio dress unfortunately. I am pretty darn picky when it comes to Amazon things these days and this one passes the test. It's lined, it fits well and it's open to most seasons besides winter. Well YOUR winter, my winter I can wear whatever. It is polyester, of course, but it's not too cheap looking or feeling. I am in the medium and it fits true to size!
PS: my boots are on sale at Madewell. I do believe that this style will not only be around but will be just as big next winter if you like to buy on sale pieces for the next winter / season. I have this pair in white and black and they are my favorites. Comfortable and they last. Find them at Madewell here.