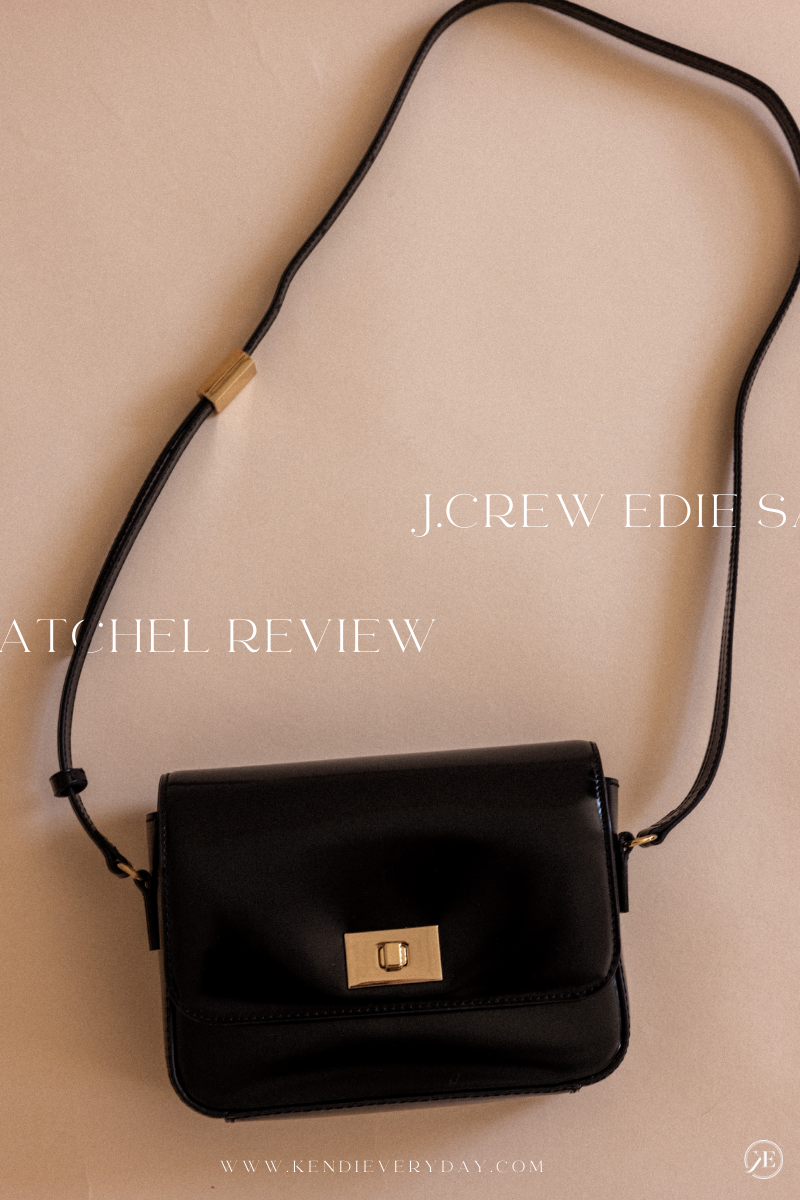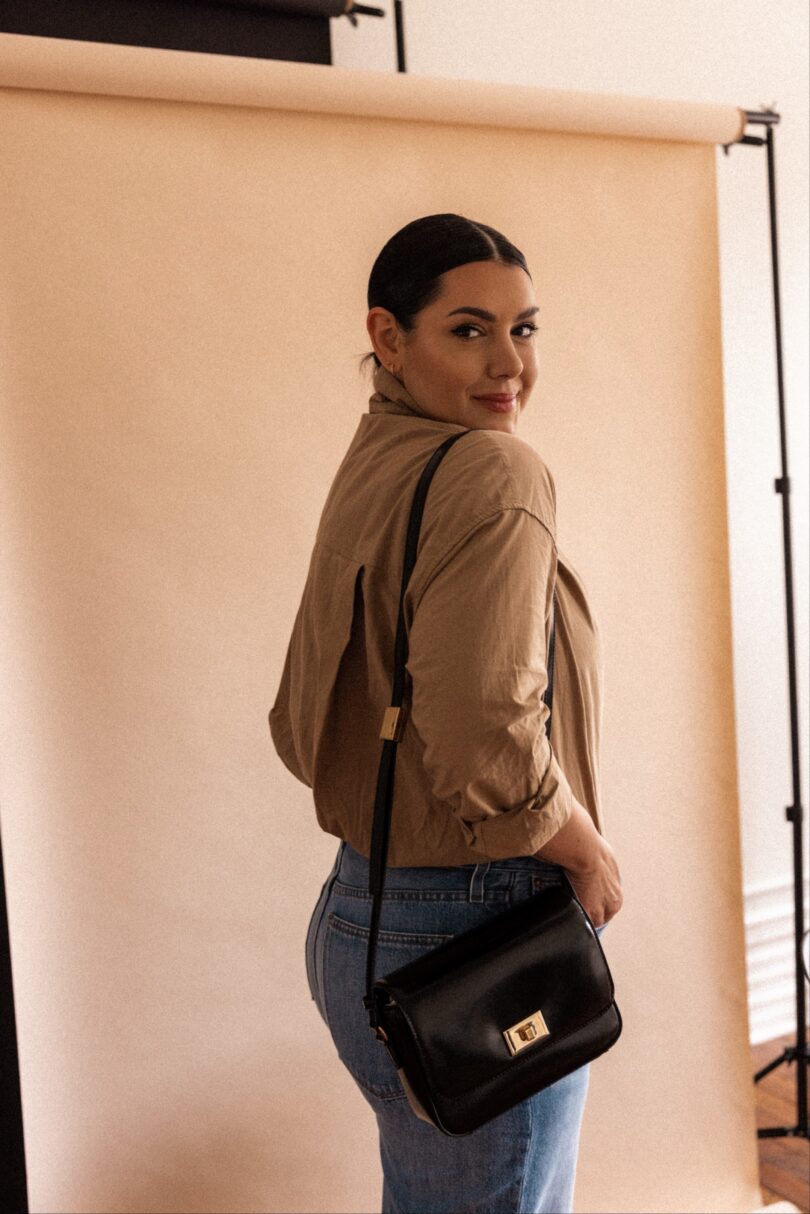 J.Crew Edie Satchel Review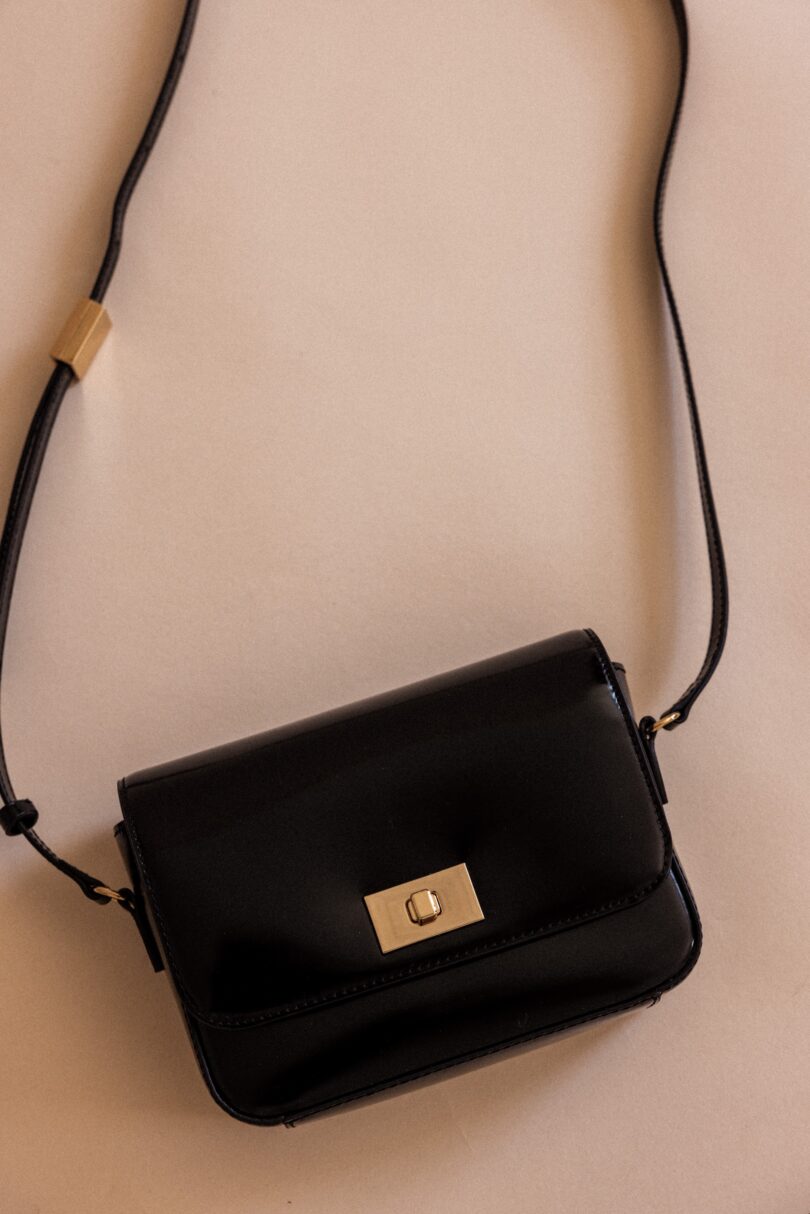 I am so excited about this satchel. From what I can tell, J.Crew brought it back (from when? I do not know.) and I am so glad they did. The second I saw it online I loudly said to my computer screen "GIMME". I have been wanting a black crossbody and honestly the ones I have been wanting were designer. Which is why I've been left wanting.
The Edie Italian Leather Bag

I love this bag for a few reasons. First, this is a great everyday purse; it's got medium storage, it's clean and chic and can work with most outfits. The patent allows it to be dressed up, the gold details gives it an elevated vibe. But mainly I love it because it looks like a designer bag. If I told you this was Celine, Givenchy or Saint Laurent, from a distance you'd believe it. I don't love the idea of 'dupes' because I don't think everything has to be designer to be valuable but this one feels high end. There is nothing about this that feels like it's lacking, which is what I feel like a designer 'dupe' implies. Overall, this is just a great purse. The size, the style and the leather are all a classic look that will carry you for years. Or rather, you'll carry it. 😉
So form and function wise, it's on the medium size of satchel. I am a size 8 woman, 5'9″ and you can see about where it hits on me and the size it is in comparison.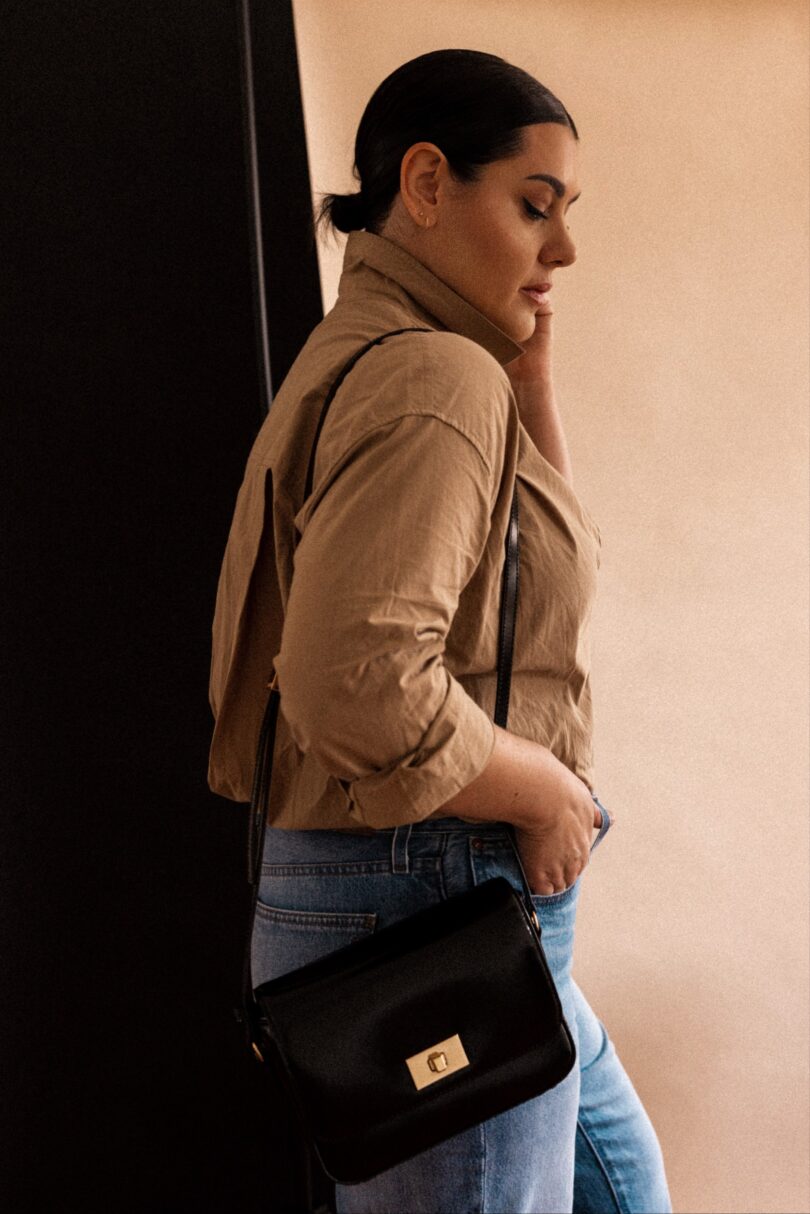 The strap is adjustable by the gold buckle in the middle of the strap. It's a heavy buckle, the clasp as well, and it gives this bag the most luxurious feel. You can't take the strap off, but you can adjust it to your height. I believe it gives about 6 inches of adjustment. Shown here is the standard strap length, as it is sent straight from the box.
This bag comes in four different colors, two classics: white and black and two for spring: green and light blue. (Side note: if you've loved my YSL crossbody in white this is a GREAT option to replicate that look and vibe!) As I said earlier, I've been looking for a black crossbody so that was my choice, but the white and the blue are the follow ups.

Storage + Function
The bag has a flap opening and the leather is structure and thick. I am not a huge fan of patent leather because I find it can look cheap, but this one gives glam. It's a subtle sheen, not like cheap patent shoes that apparently have traumatized me from my childhood. The flap locks at the front to stay secure. There is a pocket inside but no zipper. The storage is medium amount, you can fit most of your everyday needs in there, just no work items (I know this might be obvious but I wanted to point it out, as well) Here is what I can fit in there comfortably:
phone
sunglasses
makeup
airpods
small to medium wallet
keys
small snacks for you (or your kid)
2-3 smashed receipts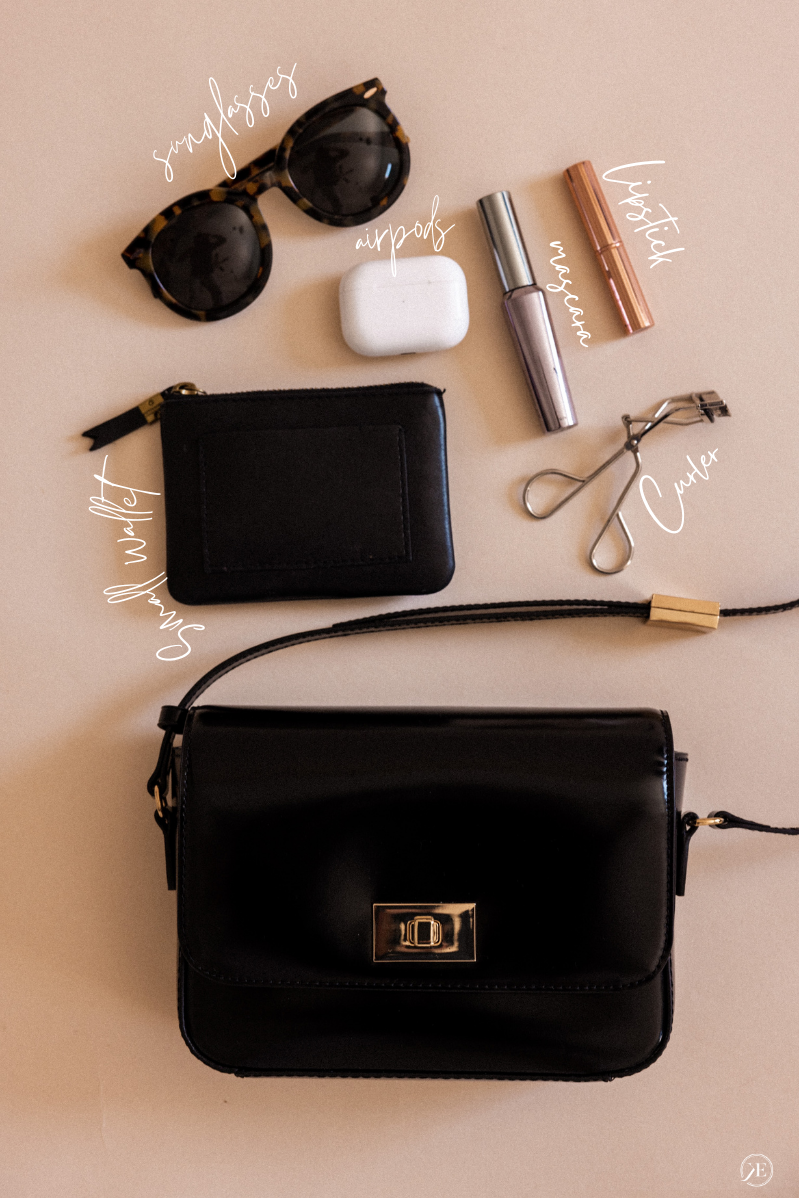 I just realized that we didn't add a phone to the layout photo above — please note that a phone DOES in fact fit in here. It fits well and comfortably in here. It was just one of those moments that I kept thinking…'what am I missing here…what else would I use every single day and carry all the the time and I would put in my purse?' All while holding said phone. Never not a work in progress over here.
_____________________________
Overall I'd give this bag 4.8/5 stars. The only thing that I ding it for is that I wish the strap was completely removable so that I could easily use it as a clutch instead of wrap the strap inside (it takes up more room than I'd prefer.) But like again, that only knocked off like .2 points. I also think the price is amazing for this style and quality, but price is relative so I gave it a 4/5. Overall, if you are looking for a classic look this one is a winner!
Find this bag, under $200 here.
__________________________________