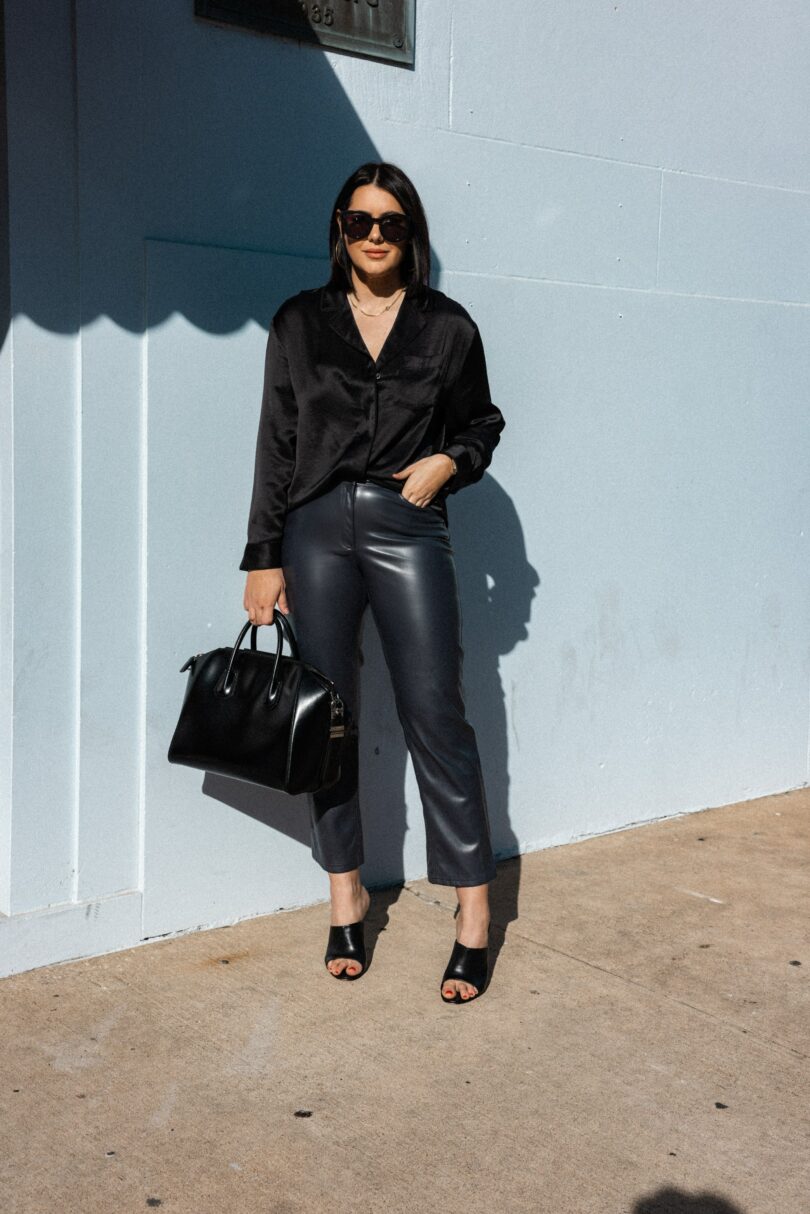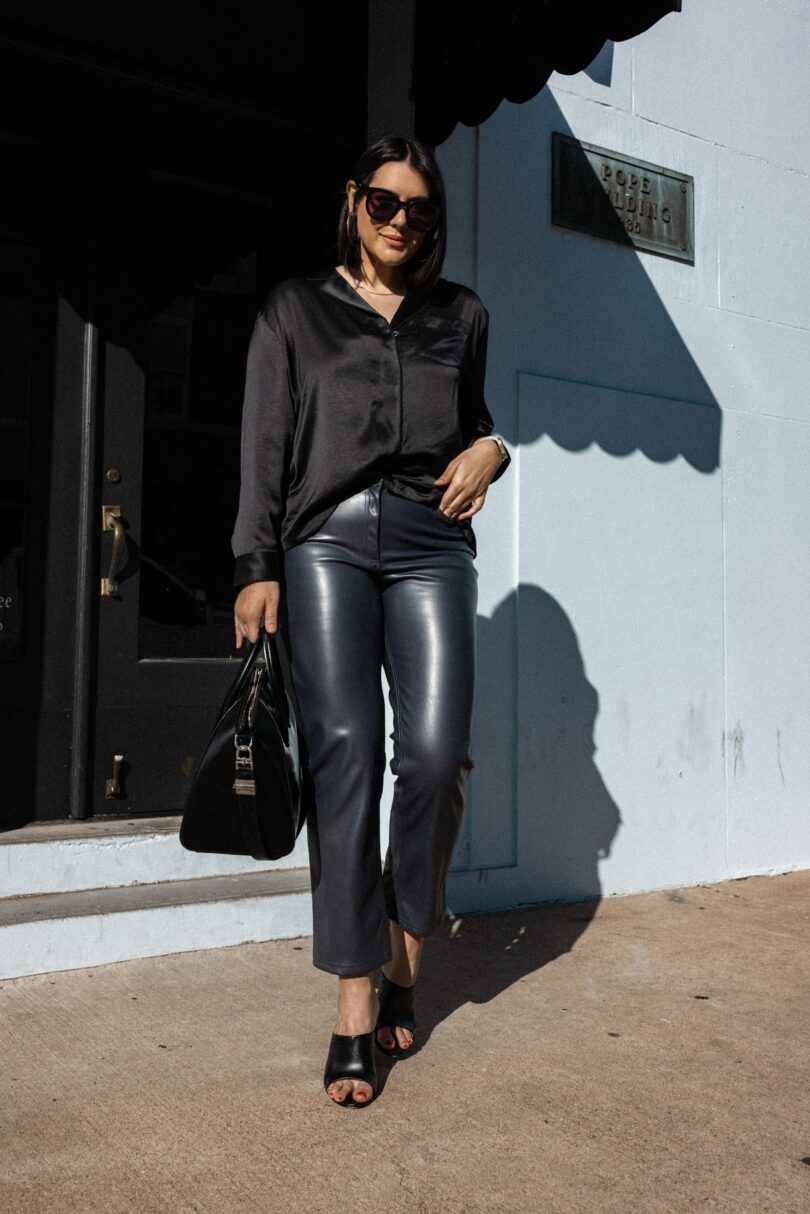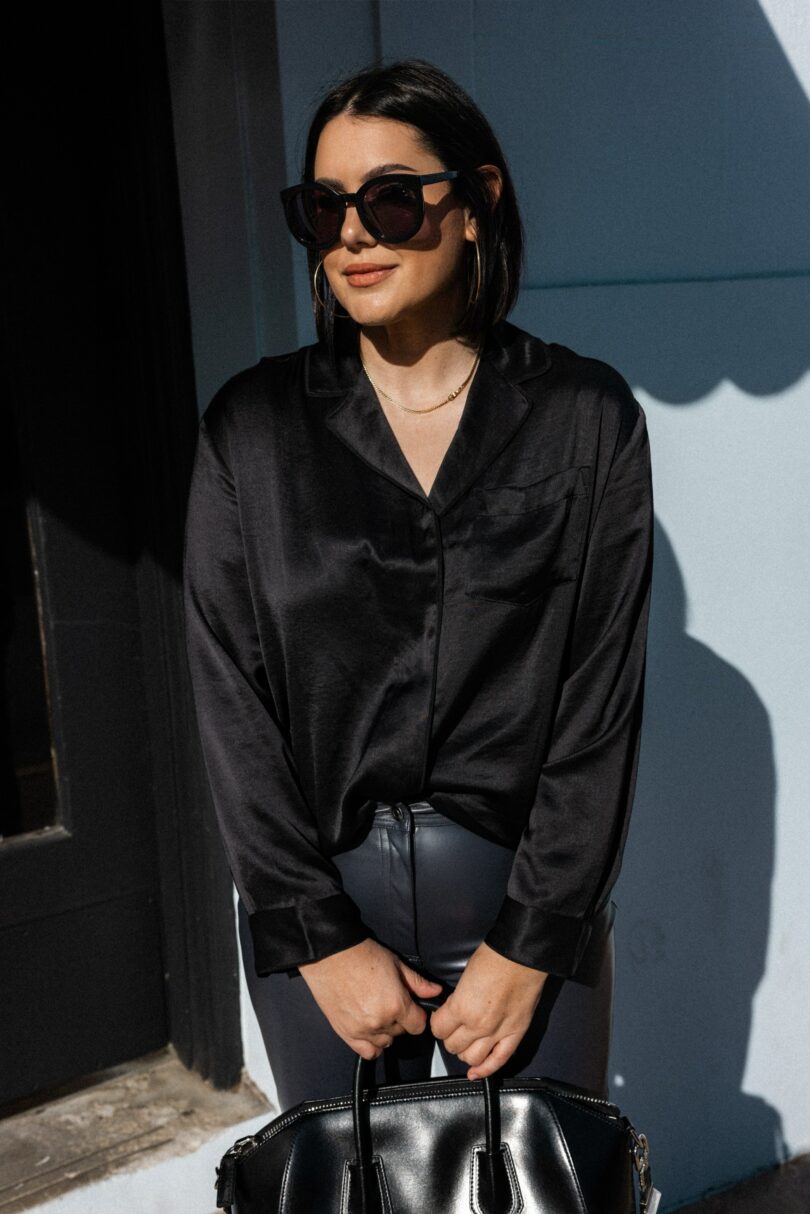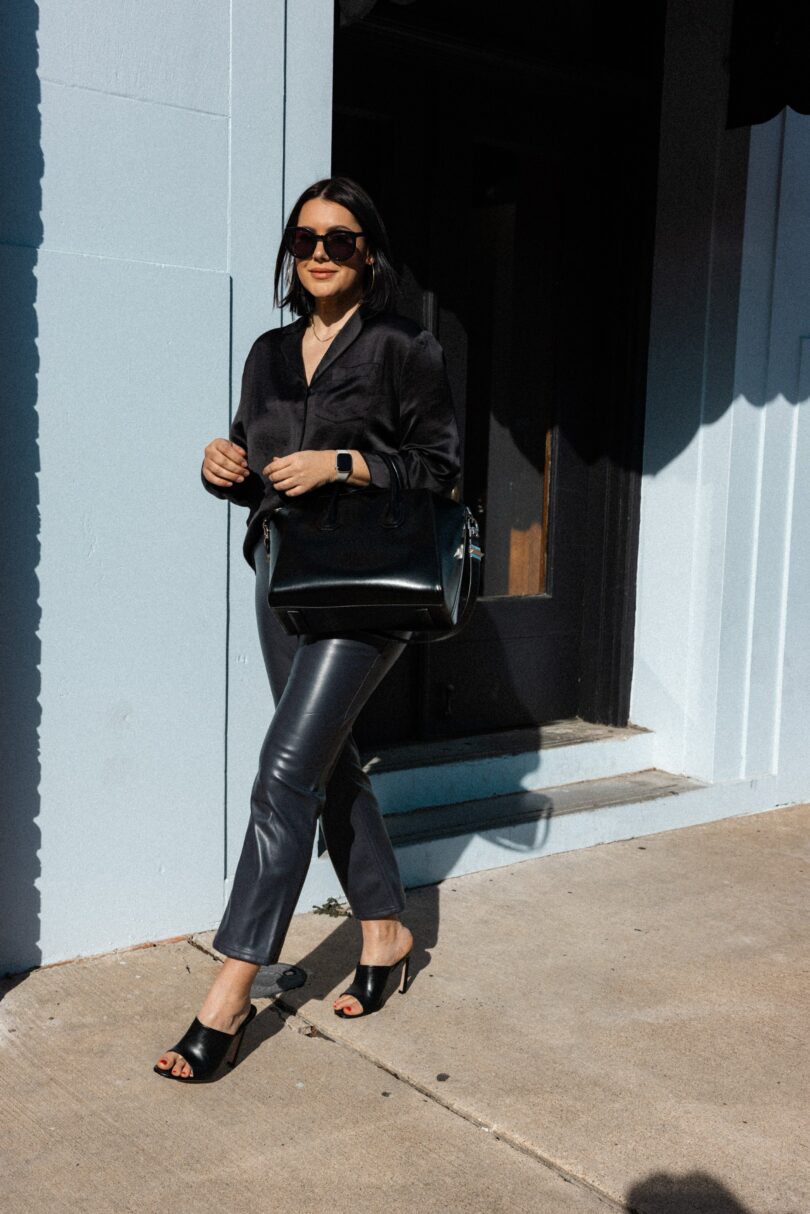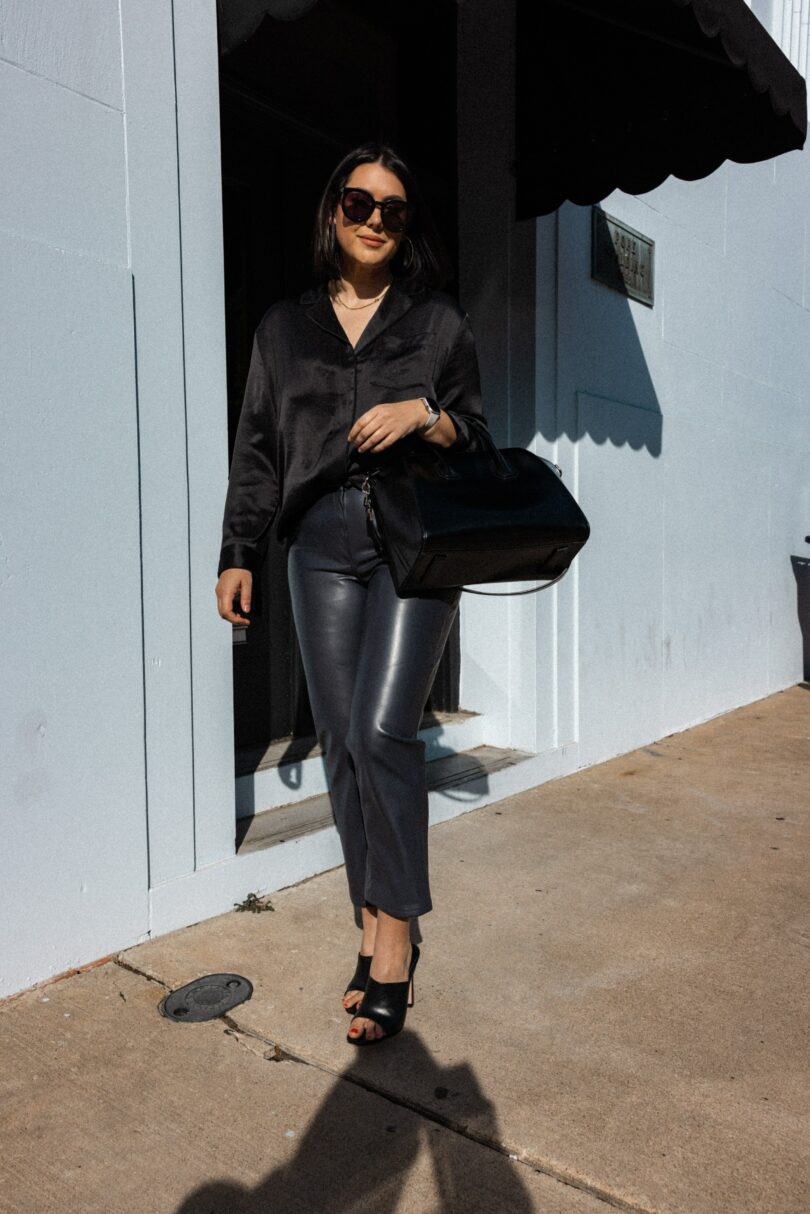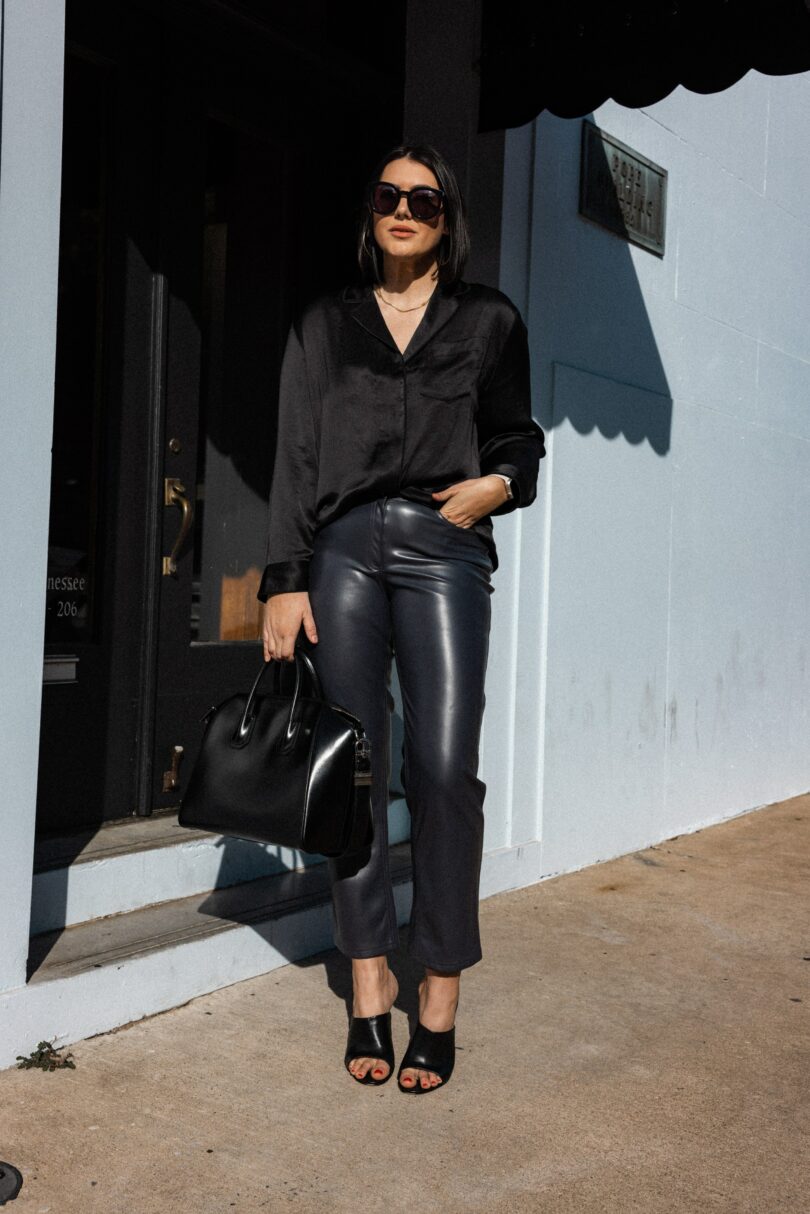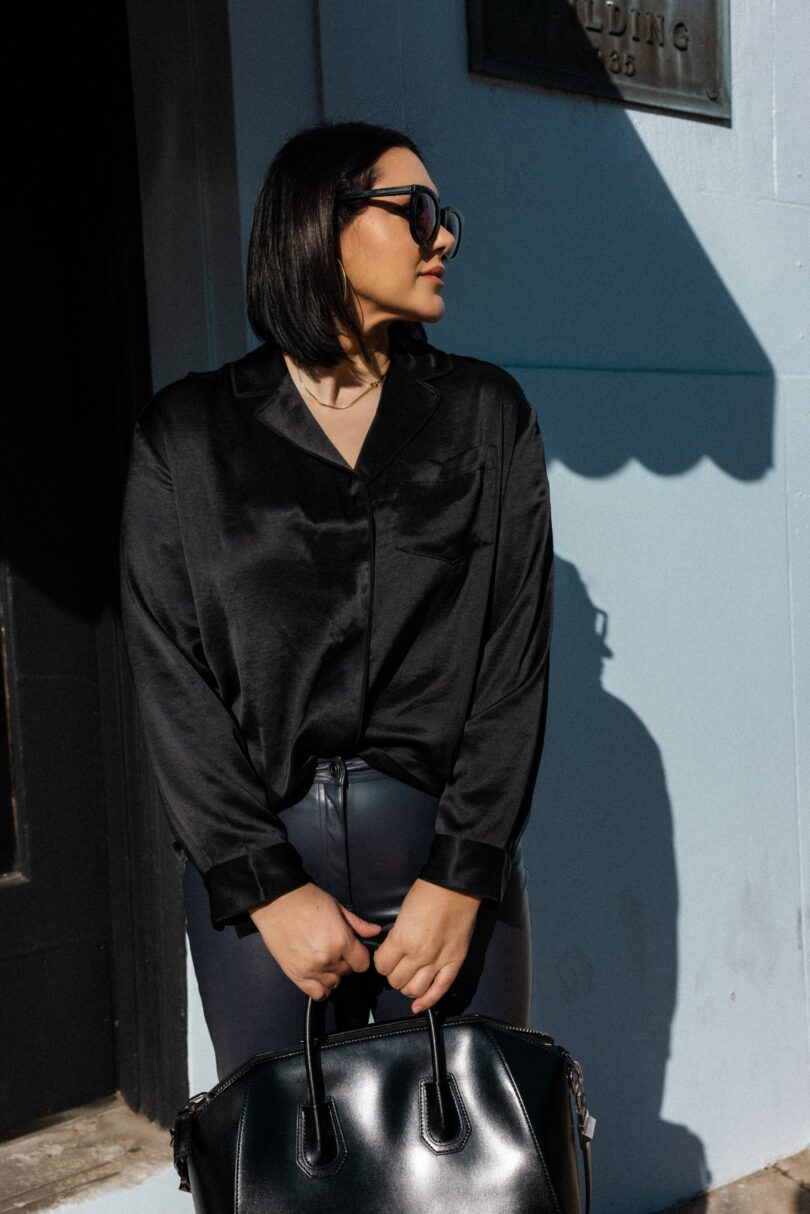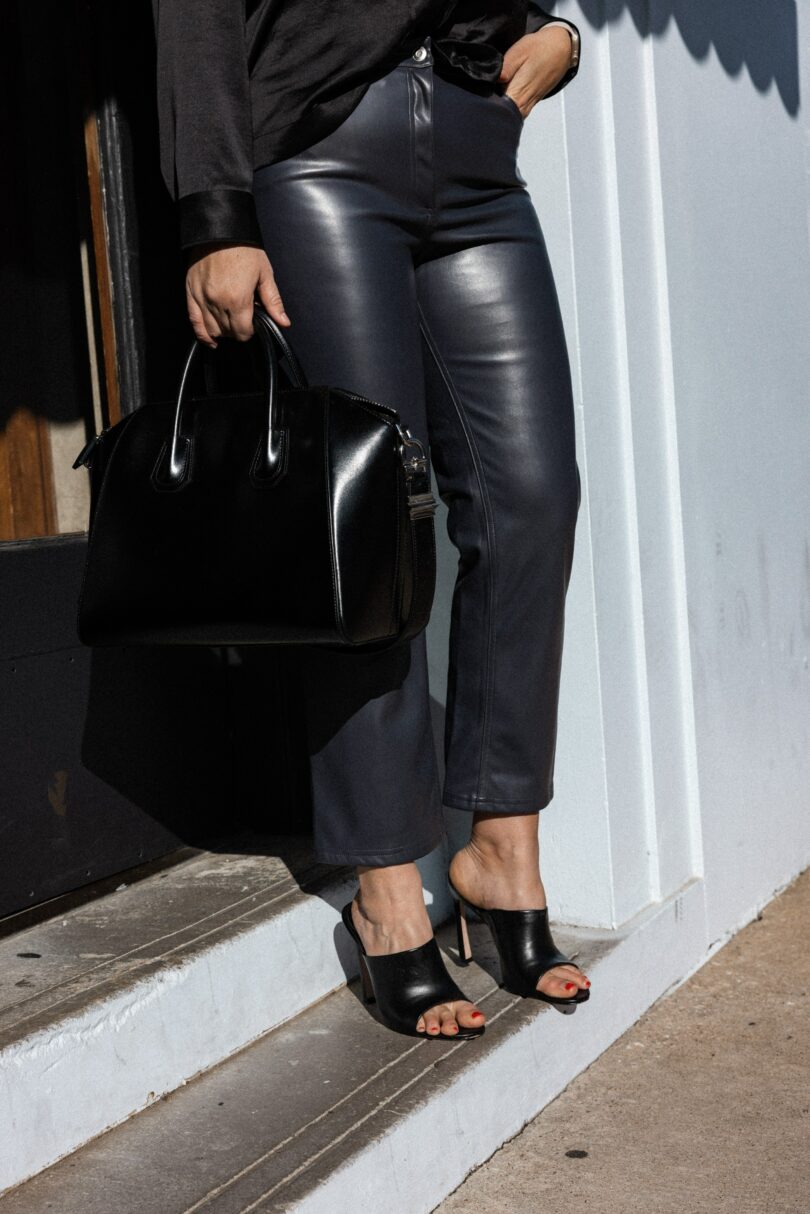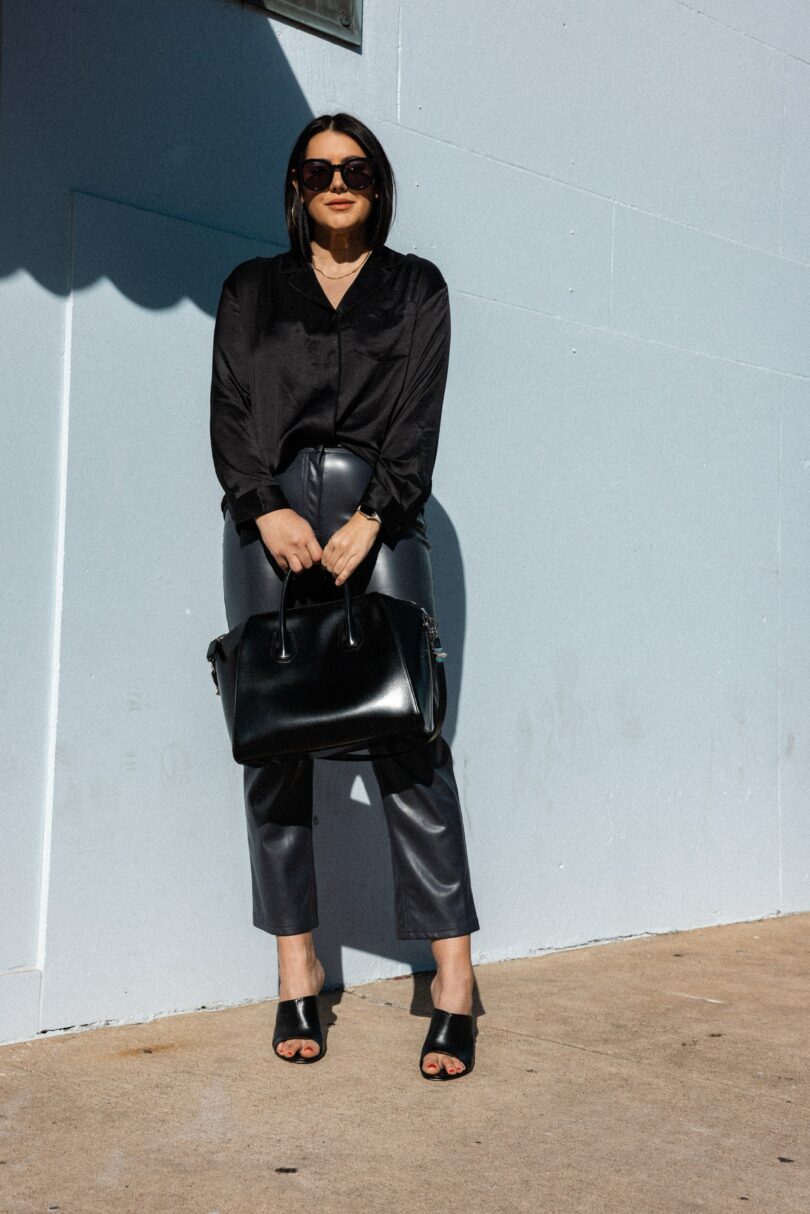 I saw hints of faux leather pants last fall / winter and I wondered if the trend would stick around. Well well well, it not only stuck around but it came back with a vengeance. I'm no stranger to trends but I like to make sure it's one that will last longer than one season. When I see a trend come back stronger the next year AND it's done well, then I know it's here to stay. This year the faux leather trouser is the pant to have and for the most part I have found that the fit is spot on. Faux leather can be tough to wear, it's shiny and it can be cheap looking. But these from Nordstrom are a great option. I opted for this slate color because it felt different than another pair I own from Walmart. You can find this pair from Nordstrom here!
I wanted to round up a few others that I know are best-sellers across the influencer scene, so I know they are well recommended. Below are some options from Abercrombie, Nordstrom, Madewell and Walmart!

Oh and by the way…my top is on sale with an extra 50% off! I sized up to a large because I wanted it to be extra slouchy, but it runs true to size. I wouldn't recommend sizing up unless for a bigger chest. Find it here!